House on the Hill
What makes a house into a home? This young family breaks out from traditional room placements and make their space adjust to their lifestyle.
What makes a house into a home? This young family breaks out from traditional room placements and make their space adjust to their lifestyle.
It it amazing that seven years ago this family-centered home was once a corner bachelorette pad unit in the hills of Cebu City. Transformed into a spacious house with five bedrooms for a young family of four, you might say this is the house that the kitchen built. When a restaurateur marries an Italian chef, where else would the entire house revolve around? It becomes the heart of the home and explains why guests are welcomed by a huge dining table for 12, instead of the usual living room.
The couple loves to entertain. The open kitchen from Mobelhaus displays industrial-grade appliances and allows them to prepare dishes without shying away from their guests. The wife even shoots her local cooking show in it, recognizable on TV by the marinus walnut cabinet faces and aluminum handles, topped with white synthetic stone. As a stark contrast, the backsplash was made of natural stone to give it an earthy feel. Interesting to note also is the large picture window above the sink, overlooking the mountains to let a lot of natural light in.
Planning the expansion of the house started early last year. The husband and wife were very involved in planning and designing of the spaces, with help from a look-book they created as their guide throughout the design and construction stages. Functionality and flexibility were key factors in a lot of their design decisions. From the heart of their home, a hallway clad in wood paneling conceals several secret doors to different areas – one opens to another refrigerator, another to an herb garden, and the door to the left opens to a powder room. This hallway then transitions to a glass-enclosed hall with travertine-stone columns and LED floor lights, which opens to a fun and open office that the couple shares. Standing prominently behind their suitcase-shaped desk on a sawhorse stand is this Frank Lloyd Wright-inspired bookshelf that they built all the way to the ceiling to store files, recipes, menus, books and framed pictures of the family. An accent rug flown in from Italy completes the space. Hanging on the wall is a reproduction of "The Kiss," a souvenir from the Klimt exhibit, which according to the lady of the house is a representation of their lives and passion since a kiss seals it all.
Further down the hall are the children's rooms. Keeping the walls and floors in neutral tones, the beds, rugs, curtains and other furniture pieces add color into the room in shades of pink and aquamarine, the girls' favorite color of the moment. "When they get older and their preferences change, it'll be easier to redecorate this way," says the lady of the house.
Drawing inspiration from a photo in her look-book, the winding stairs that lead to the lower ground of the house is a showcase of fine, hardwood steps. To break away from the coldness of a metal banister, the handrail was covered in real leather hand-sewn for closure by a local craftsman.
The lower portion of the house is dedicated purely for guests, and not just because the guest's room is on this level. A showcase of the couples' artwork collected from vast travels abroad, it opens to an al fresco bar and the garden, where the couple entertains at least thrice a week, playing host to a couples' life group, ladies night and a movie night. With a house this centered on food and entertaining, if home is where the heart is, they've definitely found the way for guests to feel at home: through the stomach.
Hilarious Series ramps up with Season 2
These two comedy series are now airing their season 2 programs.  Highly acclaimed and are must-watch rib ticklers in our opinion.
Resident Alien 2: starring Allan Tudyk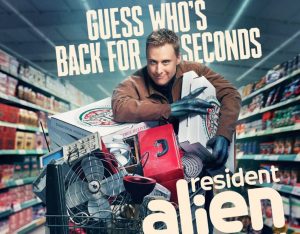 Space Force 2: starring Steve Carell
The Batman… now showing in theaters.
The Batman starring Robert Pattinson and Zoe Kravitz is now showing in selected local cinemas.  Critics' reviews have been good and it's a fresh intense take on the Batman story. They says it's a thinking man's version and I can't  disagree.  Catch The Batman now showing at Ayala Center Cebu and  SM City Cebu cinemas.
Imagene Bar Opens, Overlooking the City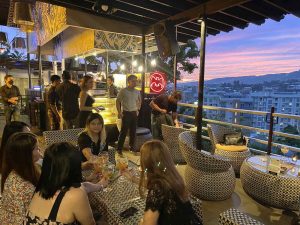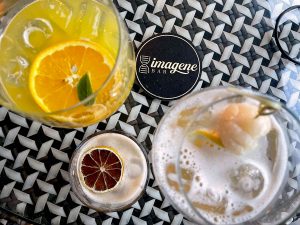 Enjoying some down time with a cocktail drink in hand among friends and a great view of the cityscape doesn't get any better at the newly opened Imagene Bar. If you've been meaning to find the right after-hours place, then head no further than Imagene Bar – a cozy enclave tucked along the hill-side of Nivel Hills on Cebu Veterans Drive.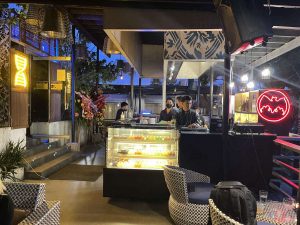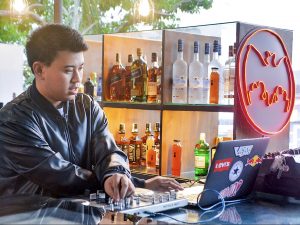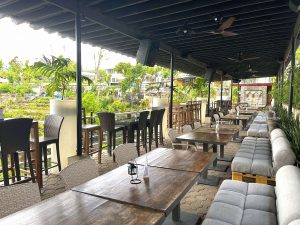 On the menu you'll find over 60 drinks and cocktails as well as some delectable Bar Chow put together by Imagene Bar founder Eugene Dy who's been serving up bottled cocktails online with a mobile event bar after a stint at the Spago in Marina Bay Sands Singapore.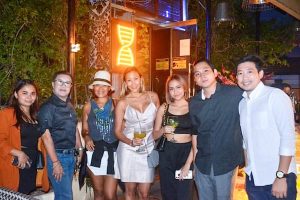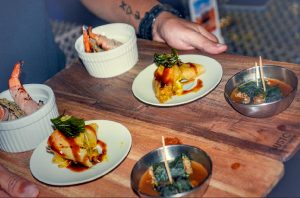 Imagene Bar accommodates up to 80 guests and is open Tuesdays to Sundays. Bar hours are from 5pm to 2am but it's best to make reservations on weekends.