On A Natural High
There may be lots of things to do in the city, but sky's the limit for fun and adventure atop a mountain, and that's where we find this weekend home.
There may be lots of things to do in the city, but sky's the limit for fun and adventure atop a mountain, and that's where we find this weekend home.
The temperament is noticeably different once you hit the heights of Busay Hills, the mountainous range that lines the vista of Cebu island. The air is cleaner and the weather is much cooler at over 1,000 meters above sea level, and it's easy to drift into a cloud of tranquility and watch the bustle below disappear.
Buying a house up in the Busay Hills was a dream to businesswoman and mother, Coy, but was made a reality by her husband, Wilson, who said, that if they were going to get away from the city, they might as well go all the way up the mountains. He surprised her with a 7,500 square-meter property located in the Balamban vicinity.
Driving closer to the structure, the exteriors give off an "industrial" impression, from the amount of polished concrete, steel bar railings, and tall glass windows used. But the exacting elements are broken by the tugas hardwood double-door, and upon entering, the organic feel of the wood-plank ceiling. The use of many tall- and corner-windows and multiple open spaces give a sense of the outdoors wherever you are in this house.
Taking note of the homes around the area, Architect Ed Gallego drew plans for a structure that would be welcoming and homely, and require low maintenance but at the same time take full advantage of the surrounding nature. The result is a symmetrical, four-level, eight-bedroom house that stands on a little over a thousand square meters of floor space. It uses corner glass windows to take full advantage of daylight; glossy coating to finish the insulated concrete; and high ceilings for natural ventilation.
The main level has the living area, the dining room and the kitchen all within easy reach of each other. One set of wood stairs lead to the master bedroom and two bedrooms on the second level, while another set of stairs, enclosed in sliding glass walls, leads to the highest level, where the daughter's library is located.
All the planning was done with the primary consideration of the children's needs, Coy admitted, which were mostly privacy, and a place to chill and entertain. Daughter Diandra wanted her own place to read and have her quiet-time, so the library was built for her collection of books.
"We sourced as much of our furniture locally," said Coy. "The interiors are still a work in progress, but it has already been enjoyed by friends since September of last year."
"My favorite part of the house would be the masters bedroom," says Fatima, one of Coy's best friends, "when you open the curtains, you get a postcard view of the mountains." Wesley, the second of the two boys, loves the basement the most, where he and his friends gather. This lowest level of the house has an entertainment area with a fully-stocked bar and two spacious guest bedrooms. A second kitchen is also being worked on for this level.
That's the great thing about the multi-tiering of this house—a party can go on at different levels, and without interrupting each other.
The possibility of a landslide does not bother the homeowners because the land was shaped and matted with steel before any beams were constructed. "Stilts are dangerous because the land shifts," said Coy, and although Wilson wasn't very particular with the design, he was quite adamant about maximum safety. Having the grounds landscaped by family friend Prudence Salutillo added sentiment to this home. He worked with Coy on her other business, including designs for her Catholic book store Kerygma, the stalls of her House of Praise franchises, and other private projects like residential and church renovations. The homeowners entrusted most of the interior decorating to Prudence while Coy brought in more of her décor, especially inspiring quotes framed and hung on the wall, which she collects from her travels around the globe.
Now that the children are grown—with the youngest having turned fifteen recently—Coy chose to close her small bookstores and gospel music stalls, and go into a semi-retirement. "The kids think they don't need you anymore once they reach a certain age but believe me, they will always need their parents' guidance. I just want them to know I am always here for them, and this weekend house will always be a special place for us to spend time together."
by Ian E. Baol
photography Adrian Yu producer David Jones Cua
sittings editor Katsy Borromeo
additional interior styling Rizelle Ostrea, PIID (Philippine Institute of Interior Designers)
Hilarious Series ramps up with Season 2
These two comedy series are now airing their season 2 programs.  Highly acclaimed and are must-watch rib ticklers in our opinion.
Resident Alien 2: starring Allan Tudyk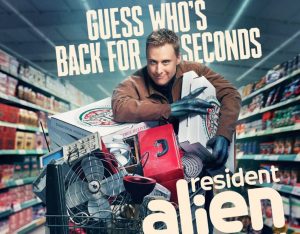 Space Force 2: starring Steve Carell
The Batman… now showing in theaters.
The Batman starring Robert Pattinson and Zoe Kravitz is now showing in selected local cinemas.  Critics' reviews have been good and it's a fresh intense take on the Batman story. They says it's a thinking man's version and I can't  disagree.  Catch The Batman now showing at Ayala Center Cebu and  SM City Cebu cinemas.
Imagene Bar Opens, Overlooking the City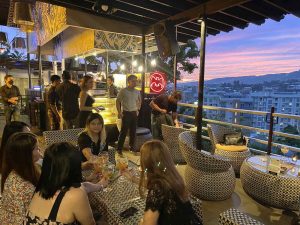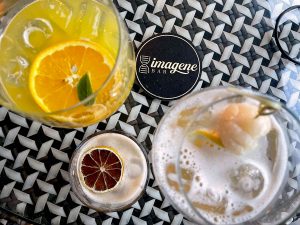 Enjoying some down time with a cocktail drink in hand among friends and a great view of the cityscape doesn't get any better at the newly opened Imagene Bar. If you've been meaning to find the right after-hours place, then head no further than Imagene Bar – a cozy enclave tucked along the hill-side of Nivel Hills on Cebu Veterans Drive.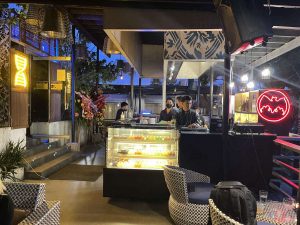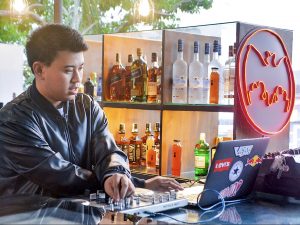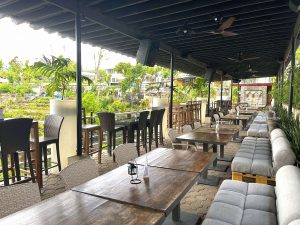 On the menu you'll find over 60 drinks and cocktails as well as some delectable Bar Chow put together by Imagene Bar founder Eugene Dy who's been serving up bottled cocktails online with a mobile event bar after a stint at the Spago in Marina Bay Sands Singapore.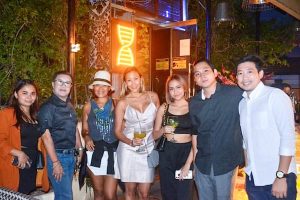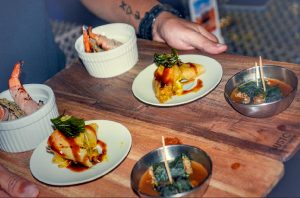 Imagene Bar accommodates up to 80 guests and is open Tuesdays to Sundays. Bar hours are from 5pm to 2am but it's best to make reservations on weekends.