On A Natural High
There may be lots of things to do in the city, but sky's the limit for fun and adventure atop a mountain, and that's where we find this weekend home.
There may be lots of things to do in the city, but sky's the limit for fun and adventure atop a mountain, and that's where we find this weekend home.
The temperament is noticeably different once you hit the heights of Busay Hills, the mountainous range that lines the vista of Cebu island. The air is cleaner and the weather is much cooler at over 1,000 meters above sea level, and it's easy to drift into a cloud of tranquility and watch the bustle below disappear.
Buying a house up in the Busay Hills was a dream to businesswoman and mother, Coy, but was made a reality by her husband, Wilson, who said, that if they were going to get away from the city, they might as well go all the way up the mountains. He surprised her with a 7,500 square-meter property located in the Balamban vicinity.
Driving closer to the structure, the exteriors give off an "industrial" impression, from the amount of polished concrete, steel bar railings, and tall glass windows used. But the exacting elements are broken by the tugas hardwood double-door, and upon entering, the organic feel of the wood-plank ceiling. The use of many tall- and corner-windows and multiple open spaces give a sense of the outdoors wherever you are in this house.
Taking note of the homes around the area, Architect Ed Gallego drew plans for a structure that would be welcoming and homely, and require low maintenance but at the same time take full advantage of the surrounding nature. The result is a symmetrical, four-level, eight-bedroom house that stands on a little over a thousand square meters of floor space. It uses corner glass windows to take full advantage of daylight; glossy coating to finish the insulated concrete; and high ceilings for natural ventilation.
The main level has the living area, the dining room and the kitchen all within easy reach of each other. One set of wood stairs lead to the master bedroom and two bedrooms on the second level, while another set of stairs, enclosed in sliding glass walls, leads to the highest level, where the daughter's library is located.
All the planning was done with the primary consideration of the children's needs, Coy admitted, which were mostly privacy, and a place to chill and entertain. Daughter Diandra wanted her own place to read and have her quiet-time, so the library was built for her collection of books.
"We sourced as much of our furniture locally," said Coy. "The interiors are still a work in progress, but it has already been enjoyed by friends since September of last year."
"My favorite part of the house would be the masters bedroom," says Fatima, one of Coy's best friends, "when you open the curtains, you get a postcard view of the mountains." Wesley, the second of the two boys, loves the basement the most, where he and his friends gather. This lowest level of the house has an entertainment area with a fully-stocked bar and two spacious guest bedrooms. A second kitchen is also being worked on for this level.
That's the great thing about the multi-tiering of this house—a party can go on at different levels, and without interrupting each other.
The possibility of a landslide does not bother the homeowners because the land was shaped and matted with steel before any beams were constructed. "Stilts are dangerous because the land shifts," said Coy, and although Wilson wasn't very particular with the design, he was quite adamant about maximum safety. Having the grounds landscaped by family friend Prudence Salutillo added sentiment to this home. He worked with Coy on her other business, including designs for her Catholic book store Kerygma, the stalls of her House of Praise franchises, and other private projects like residential and church renovations. The homeowners entrusted most of the interior decorating to Prudence while Coy brought in more of her décor, especially inspiring quotes framed and hung on the wall, which she collects from her travels around the globe.
Now that the children are grown—with the youngest having turned fifteen recently—Coy chose to close her small bookstores and gospel music stalls, and go into a semi-retirement. "The kids think they don't need you anymore once they reach a certain age but believe me, they will always need their parents' guidance. I just want them to know I am always here for them, and this weekend house will always be a special place for us to spend time together."
by Ian E. Baol
photography Adrian Yu producer David Jones Cua
sittings editor Katsy Borromeo
additional interior styling Rizelle Ostrea, PIID (Philippine Institute of Interior Designers)
St. Patrick's Day Celebration at Marco Polo Plaza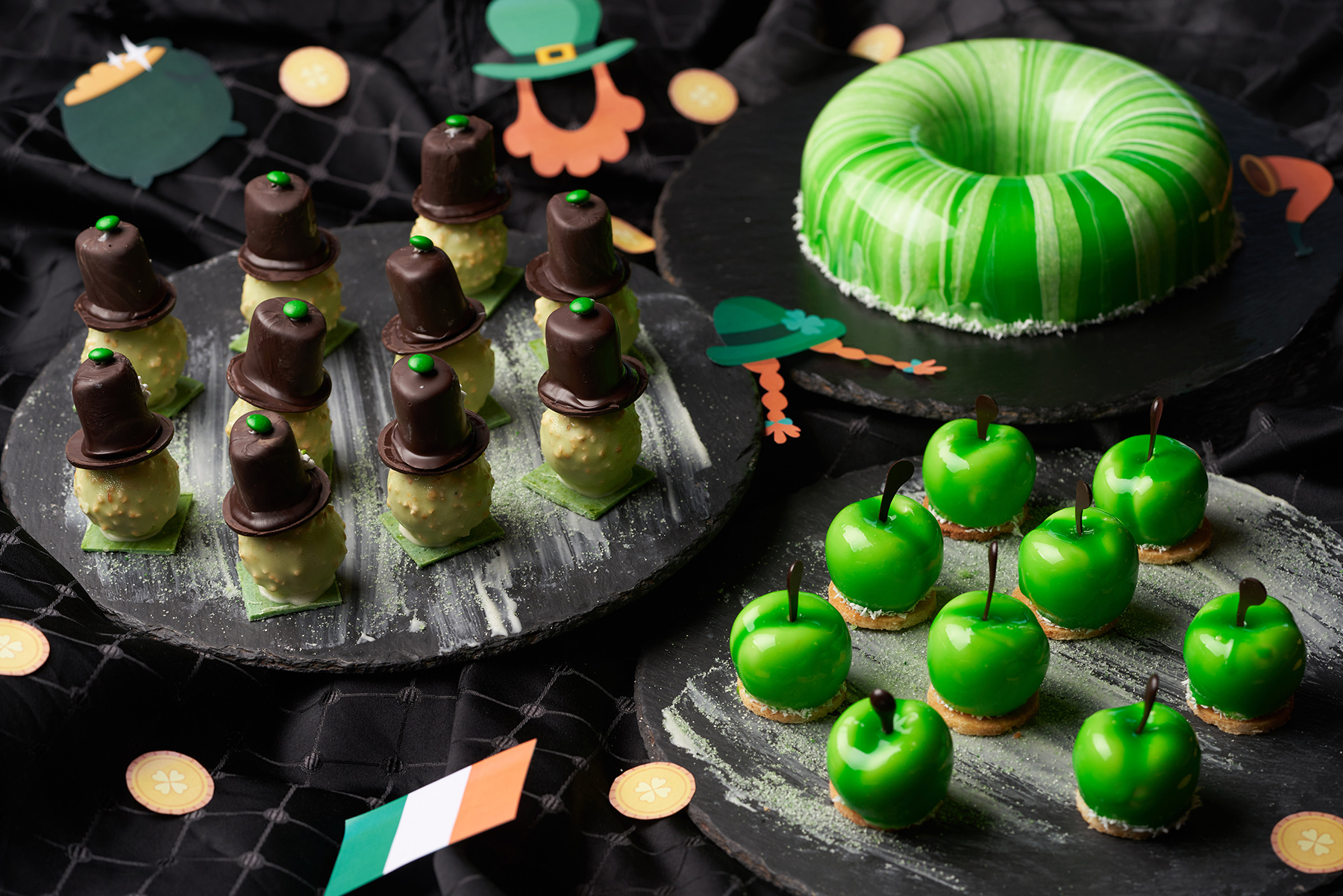 Marco Polo Plaza will be celebrating St. Patrick's Festival with the rest of the Irish community! It's not only a feast of greens and four-leaf clovers but of good food too! From March 17 to 19, dig in and enjoy traditional Irish dishes and delights such as Irish Stew, Potato Nachos, Cheesy Reuben Loaf, Guinness Beef Stew Pot Pie, Beer Mac N' Cheese and many more. These on top of the international lunch and dinner buffet at Cafe Marco. Complete the experience in true Irish fashion with an ice-cold mug of Irish Beer, also available at Cafe Marco.
Gastronomic adventures await at Café Marco! For inquiries and reservations, you can call (032) 253-1111. For real time updates, like the Facebook page at facebook.com/marcopolocebu or follow on Twitter at @5StarInCebu. Visit the website at www.marcopolohotels.com.
For inquiries and reservations, call 253-1111 or email hospitality.ceb@marcopolohotels.com.
La Liga Henerales: Shaping History Awareness Back Again in Cebu
La Liga Henerales is a community of young talents passionately promotes historical awareness through periodic costumes carefully researched for its authenticity and accuracy and promoted as well in events and schools.
Only few individuals before were into pursuit in this historical awareness project until the age of communication where internet is convenient in the palm of our hands through our gadgets. New information travel fast and data is retrievable, yet also possess a disadvantage with the plethora of different social media platforms carried by various makers as well. In a daily basis, historical backgrounds are unearthed making its trend until now as new discoveries are released, but the idea of these information being shown and shared is as close as not valuing or commemorating to its sources leaving this information just a trend.
There is a certain community of Cebuanos that are taking a quest to rewrite and restructure what was in the past, filling the gaps in facts with further research of variable sources that are made debatable but sticks to it true cause, to unveil the truths of our heritage and our origins, as Cebuanos and as Filipinos as well.


La Liga Henerales is a Cebu-based, non-profit organization composed of a group of talented, committed and respectable individuals from different walks of life, schools and profession whose primary aim is to promote both, Cebuano and filipino culture and heritage that was depicted before in pre-colonial and colonial eras via re-enactment with costumes vested in proper research and investigation to achieve authenticity. They also push their cause on schools and other social gatherings promoting and spreading awareness about our local, and national heroes that we look up to. With these said, they also portray a closer look of the lifestyle of the past to where they perform stories, perform forgotten dances and rituals and portray their individual roles, vital in the fight of our country's future during those challenging times, and in honor to spread awareness of the lost practices we had in those times.
The Founder
Louis Kenneth Villaflor, an entrepreneur and an avid history enthusiast and costumer, founded the group on the purpose of re-educating the youth about real local and national history, he saw the opportunity to combine his favourite hobbies which is costuming and story role-playing and the process to instill the historical awareness and value among the youth and in schools, along with a group of fellow enthusiasts who shares his passion about research and history, they took it among themselves to be purposeful in the advocacy in spreading historical awareness in schools or events by wearing periodically correct costumes and sharing the stories and its value to the youth.
Behind the Garments
Meet Rodney "Pee-Wee" Senining, who has been in the fashion industry since the late 90's, strives  in concepts of avant-garde, innovation and cutting edge-fashion forward design. And also a teacher of Architecture, Fine Arts and Design of University of San Carlos, he had grown into research of books like the holy grail in the Library Resource Center and is always fascinated of the periodical times and how to preserve it; Hence, his interest had grown for the affinity of Periodical Costumes and Sustainable Fashion.
 Being part of the group La Liga Henerales, he was tasked to instantly be their mentor for the young talents and as the organization is still new and developing with limited funds, resourcefulness and research were done to come up with a good output of photo shoot and was quite proud of it and still promise on the next editions of pieces to be more historically accurate. Even as teacher for Fashion Design in SAFAD, his expertise comes hand in hand with the members as he helps them do research as well. His passion and interest somehow led him with enough knowledge to key the insights of the significant periods and historical backgrounds of it.
Historical Awareness in Cebu
The strength and progress of a country is anchored on how well they know and honor its history. The means of historical awareness in Cebu is almost non-existent among the Cebuanos, although we push forward in tourism and promote beauty through sceneries and other aspects of culture yet never commemorate deeply on historical icons such as our other local heroes, and ancient cultures as well that is almost been forgotten in an urban Cebu. Nevertheless, as long as communities' like La Liga Henerales are now evolving in a learning state by real discovery by multiple resources, this will always reflect of how we appreciate love, patriotism and honor to our country and would look forward to progress.
Christmas in Colonial Cebu: A Themed Exhibit by Teresin Mendezona and Eva Gullas for Stylescapes 2019
Ever wonder how the yuletide season is celebrated in colonial times? This year at Stylescapes 2019, Teresin Mendezona and Eva Gullas collaborated to showcase the elegance of Christmas during the colonial period, specifically most of the Spanish regime.
This pop-up radiated the ambience of Christmas in the colonial times through the various details used within the setting. Specific pieces like the gansilyo table cloth, oil lamp, and the sketches were from Ms. Mendezona and Gullas themselves.
Aside from that, various table and living room pieces were sourced from Rustans and Metro Ayala, and was curated by Doro Barandino.