Artisanal Cebu: Aspiring calligraphy artist Abigail Condrado
https://youtu.be/dP5blak51Nw
In the third installment of Artisanal Cebu, we feature the wonderful artwork and calligraphy style of Sarah Abigail Condrado – a freelance calligraphy artist.
Abigail is one of the rising singers and performers of Cebu today, with singles such as "Bisan Asa" and her famous cover of "Duyog" by Jewel Villaflores. Currently working as the Marketing and Relations Manager of St. Paul College Foundation Inc., she has one other skill that only a few knew: her talent in the art of calligraphy.
Watch on how she began her journey in becoming a freelance calligraphy artists.
37 Years of High Fashion; Arcy Gayatin leaves a Legacy of Edginess and Elegance
Arcy Gayatin: A Legacy of Luxury in Fabrication
By:  Allain Dumon Fonte 
The brand Arcy Gayatin gave the Queen City of the South a distinct reputation in the fashion industry.  The fashion line of Arcy Gayatin sets the bar higher each year for clothing luxury and fabrication techniques.
Araceli "Arcy" Ancajas Gayatin is the daughter Galileo Ancajas and Remedios Zanoria Ancajas who founded Cebu's home brand, Gal's Bakery.  Arcy went to the University of San Carlos and studied Political Science.  And just like Dr. Muccia Prada, who completed her Ph.D. in Political Science and established the luxury line of Prada, Arcy also got in touch with her artistic side and started her own fashion line.  However, it was not Prada that influenced Arcy.  Arcy was introduced to fashion and tailoring at a very young age by her mother, Madame Remedios Anacajas whom they dearly call Mama Eme.  Mama Eme was running a tailoring business back then.  It was called Arabel; named after Arcy and her sister Belma.  Ara from Araceli and Bel from Belma.  In those years, Arcy was fascinated by fabrics and was intrigued by how to manipulate the fabrics to come up with fashion-forward designs without compromising comfort and taste.
After 37 years of creating haute couture pieces for the most fashionable personalities in the Philippines, Arcy Gayatin is now laying down her sketchpads and pens to rest.  As she enjoys her retirement, may be on a cruise to the Bahamas or a holiday to the Swiss Alps, Arcy Gayatin has left the fashion industry a legacy of elegant and edgy clothing ensembles that understand and define the shape of women; without compromising comfort and good taste.
To salute the lady who brought Cebu fashion to the world, a retrospective exhibition of Arcy's incomparable masterpieces can be seen today at Ayala Center Cebu's The Gallery; curated by fashion editor and writer, Clint Holton Potestas, and interior and fashion designer, Jul Oliva.
BALANCE.  Arcy Gayatin is known for her perfect symmetrical lines when fabricating.  She knows how to balance edginess and class; understanding well the strength and the finesse of a woman.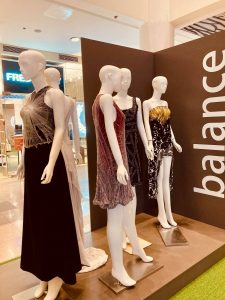 RHYTHM.  Arcy's expertise in draping and fabric manipulation can be seen in how she achieves rhythm between architectural lines and soft fabrics like silk and cashmere.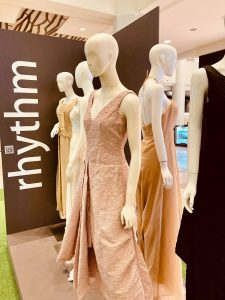 TEXTURE.  With her thorough knowledge on fabrics, Arcy Gayatin has achieved the perfection of fabrication by working on different types of fabrics and creating a single piece of art out of them.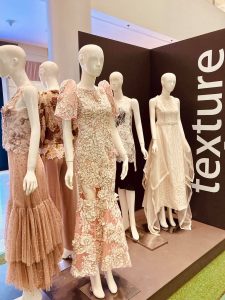 HARMONY.  The simplicity of the silhouette plus the intricacy of the details create a wonderful harmony, making Arcy Gayatin's design a one-of-a-kind masterpiece.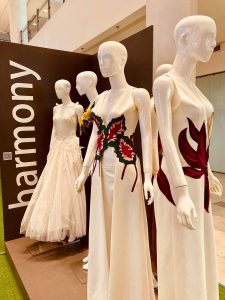 The photos below show an up-close look at the intricacy and the exquisite craftsmanship of Arcy Gayatin's fabrication techniques: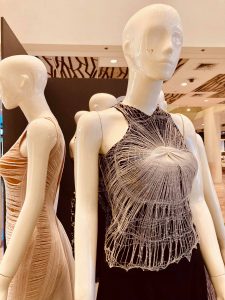 THE SPIDER WEB:  one of Arcy's genius fabrication techniques.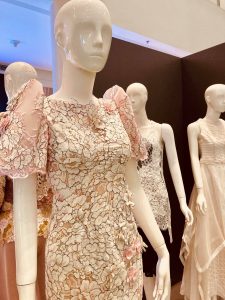 MATCH and PATCH:  Arcy's unique fabrication craft by patching layers of different types of lace and lace patterns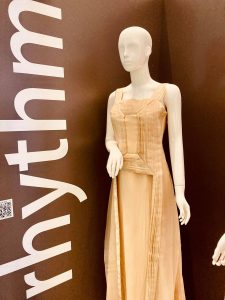 PLEATS: The perfection of symmetry in pleats on silk.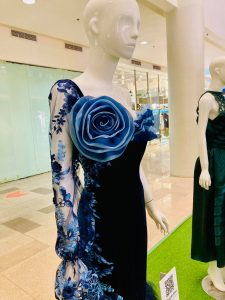 LA ROSE BLEUE:  U.P. student, Danielle Alessandra Deutsch, inspired by the artistry of Arcy Gayatin, designed this midnight blue dress.   The cabbage rose made from layers of silk organdy gave this evening ensemble a romantic appeal.
Bask in Tranquility & Relaxation in this New Hotel within the City
"A" for ASMARA
by Allain Dumon Fonte
In this very fast-paced world that we live in, we find ourselves in a never-ending race of deadlines, submissions, and to-do-lists.  However, when things become too much to take, we need to pull out the plug and reboot ourselves.  It's fine to pat your own shoulder and tell yourself that you have done enough; and so, you should stop, take a deep breath, and drop everything.  I usually take myself to a quiet and remote place, and with a whole new scenery.  I want to be lost somewhere where nothing can remind me of work. Yet, the challenge for many of us is time. Some of us only have one off-day from work in a week; while others are lucky to have two days.  Hence, travelling to the Bahamas or to the Caribbean is no longer viable. Even travelling to the world-class resorts in Mactan, to the mystic islands up north, and to the serene beaches down south of Cebu takes so much time because of the traffic situation.  Time is of essence and spending it wisely will be our best investment.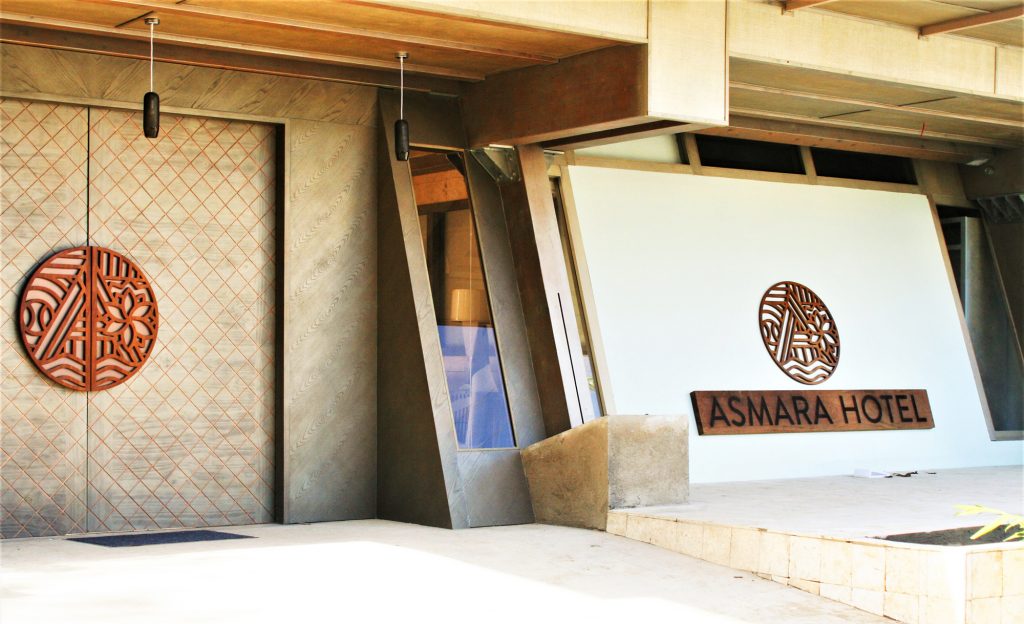 Then, I discovered a new haven just a few minutes' drive from Cebu's central business district. The ASMARA Urban Resort and Lifestyle Village is a hidden gem.  Even driving up to the main doors of the resort, you can already feel the exclusivity of this place. Stepping out from the car and walking to the main lobby with a view of the pool to the left, I feel being transported to a whole new world.  The architecture, the interior, the furniture, and the total design concept of this hideaway has created an ambiance comparable to that of the Leadwood Lodge Safari Resort in South Africa or to the Escondido Villas in Acapulco.  I sat in the lobby as I waited to be served.  I listened and listened very well; surprisingly, I can only hear the birds chirping, the wind gushing down the valley, and a few guests having fun at the pool.  Imagine having this tranquil experience in the heart of the metropolis is extremely amazing with a capital A.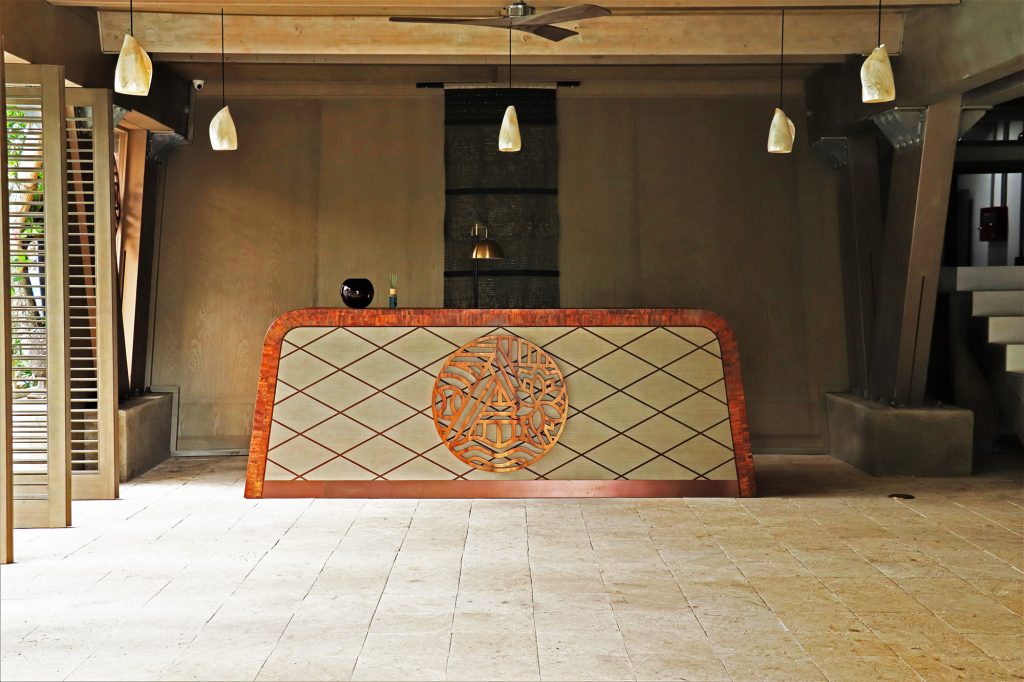 Because I got intrigued with the interior, I asked the hotel staff who the architect and the interior designer are; and she gladly introduced me to the owner, the architect, the interior designer, the design concept master, and even the furniture artist of this fine establishment, Mr. Carlo Cordaro.  This is how casual and relaxed the environment is; you will get to meet the owner and converse with him.  I am struck to meet someone with multi-talents but with such humility.  Mr.  Cordaro indulged my inquisitive mind by showing me how he conceptualized and then started building this former racetrack into a perfect haven.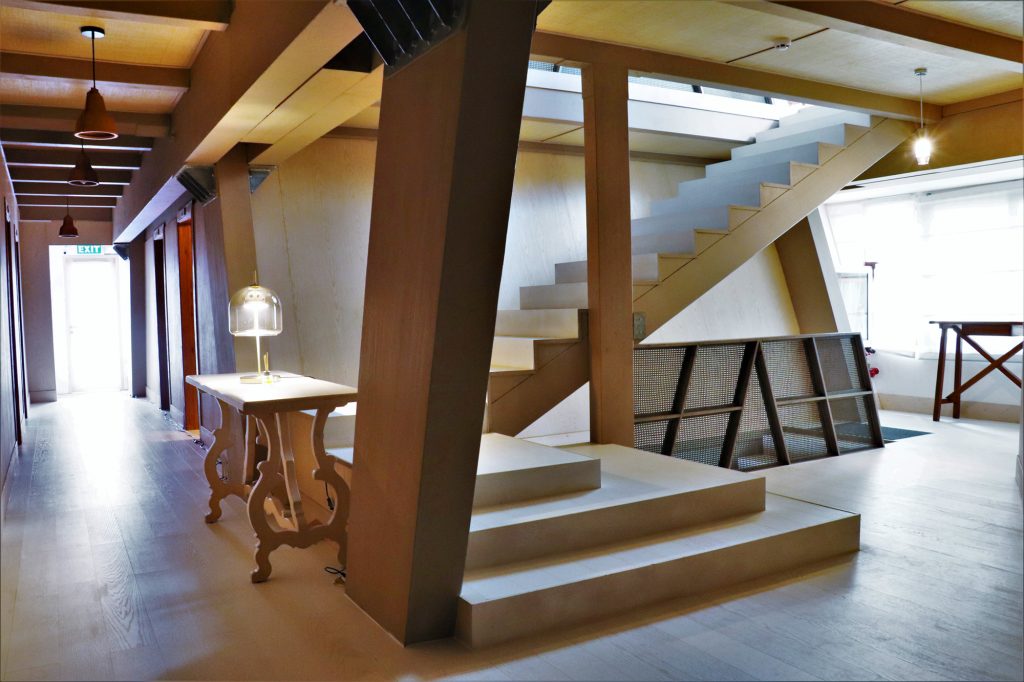 Mr. Cordaro explained that as an artist he keeps four important things in mind.  First, the location and the environment.  ASMARA sits in the valley with the hills of Maria Luisa Estate to its east. Thus, the location is gifted with the cool breeze from the hills, and Mr. Cordaro took advantage of this by creating an open-space restaurant and recreation area.  The restaurant is also part of the village's recreation space where guests enjoy yoga sessions, or a dip in the pool, or even a tennis match.
Second, Mr.  Cordaro wants to make use of the local raw materials and create a venue that is distinctively Cebuano; and this is what makes Asmara remarkable and unique.  The quirky hotel doors are diagonal and lined with banana skin fibers, the modern-designed furniture are all made from high-quality wood, the walls are lined with abaca fibers, and the tall coconut trees entwine with the rooms' viewing decks.  Guests have an exquisite panorama of the sunset and the recreation space in the village.  I told Mr.  Cordaro that the rooms have already soothed my stressed thoughts.  This brought us to the third concept that Mr.  Cordaro considers in designing, "the emotion".  He wants his design pieces, from furniture to spaces, to convey emotions to the guests.  He said that before finishing a masterpiece, he always puts himself in the shoes of other people and asks himself if the art pieces exude emotions or connect with him.  He believes that any work of art must connect with the people to be appreciated.  ASMARA Urban Resort and Lifestyle Village is very well thought of because every space and every corner can deliver emotions of relaxation and ease.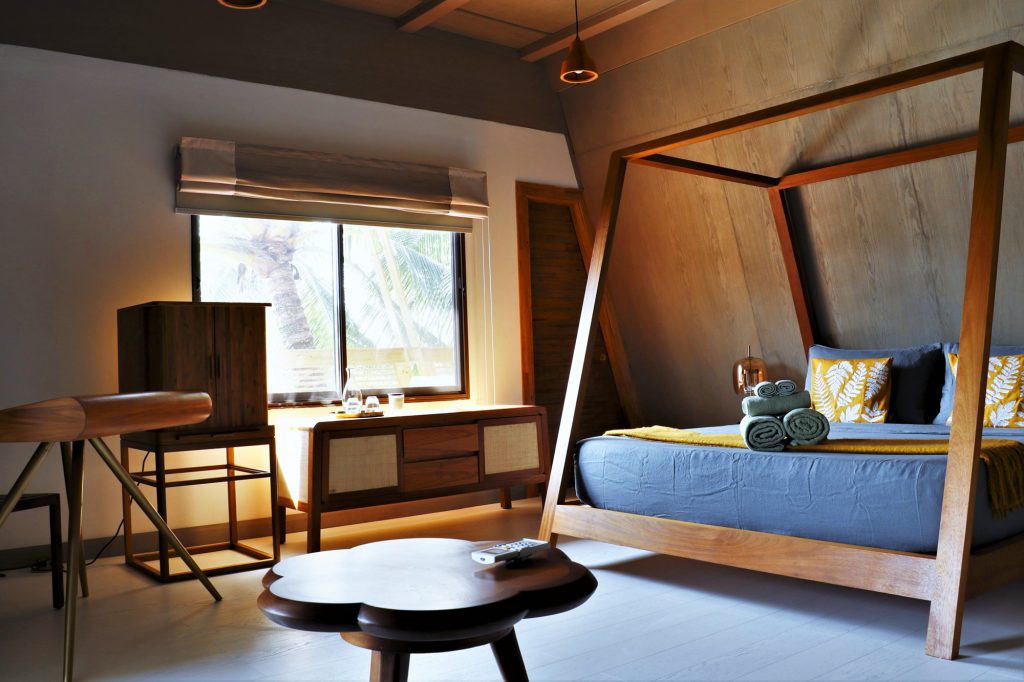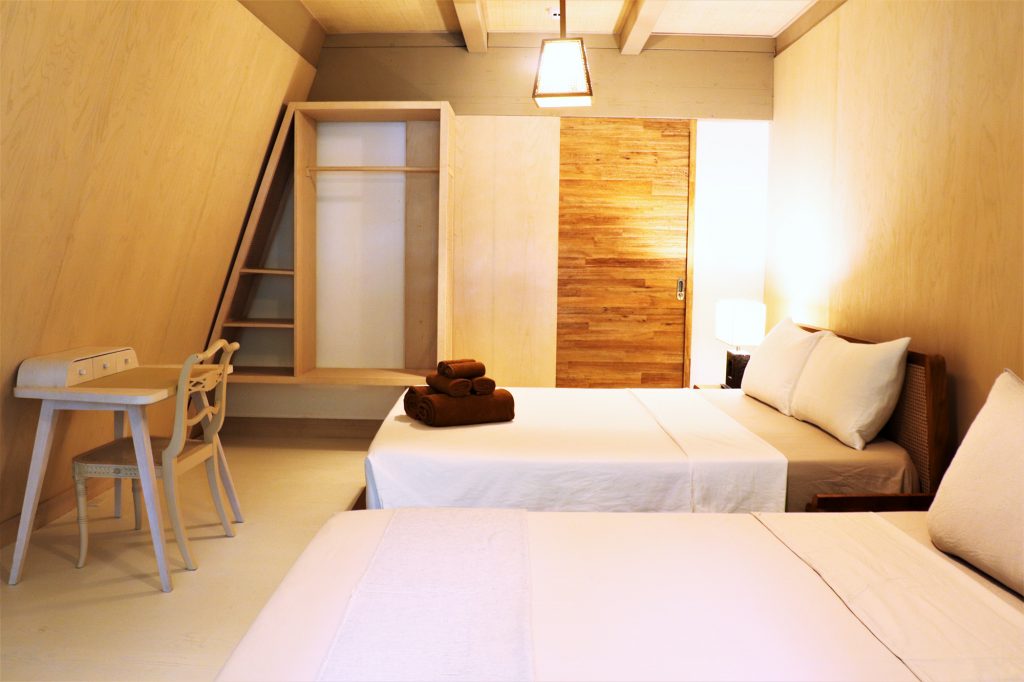 When I asked him for the fourth element, Mr. Cordaro smiled and answered, "sustainability".  He wants ASMARA to be as green as it could be.  The open-space restaurant uses less electricity because it maximizes the natural light and the cool breez. The glass pyramid in the middle of the dining area does not only manipulate the natural light but it is also a gigantic rainwater collecting facility. The use of indigenous local materials for the interior of the hotel and the pillars of wood that support the three-story hotel building make ASMARA one of the most sustainable establishments in Southeast Asia.  Mr.  Cordaro has not only made ASMARA an asset to the economy and tourism, but also an asset to the environment.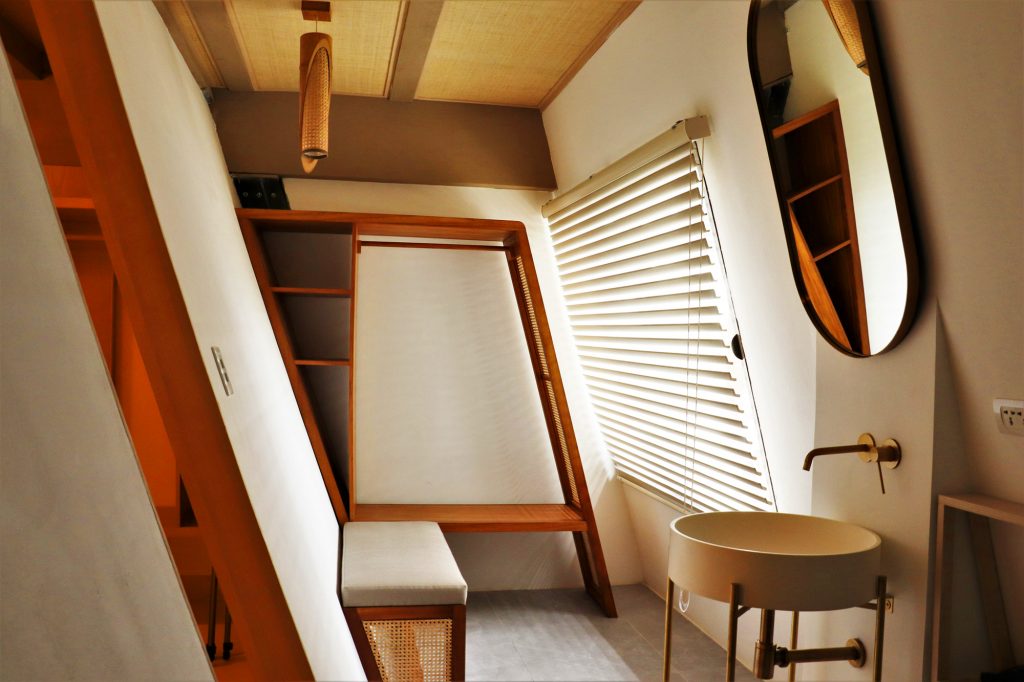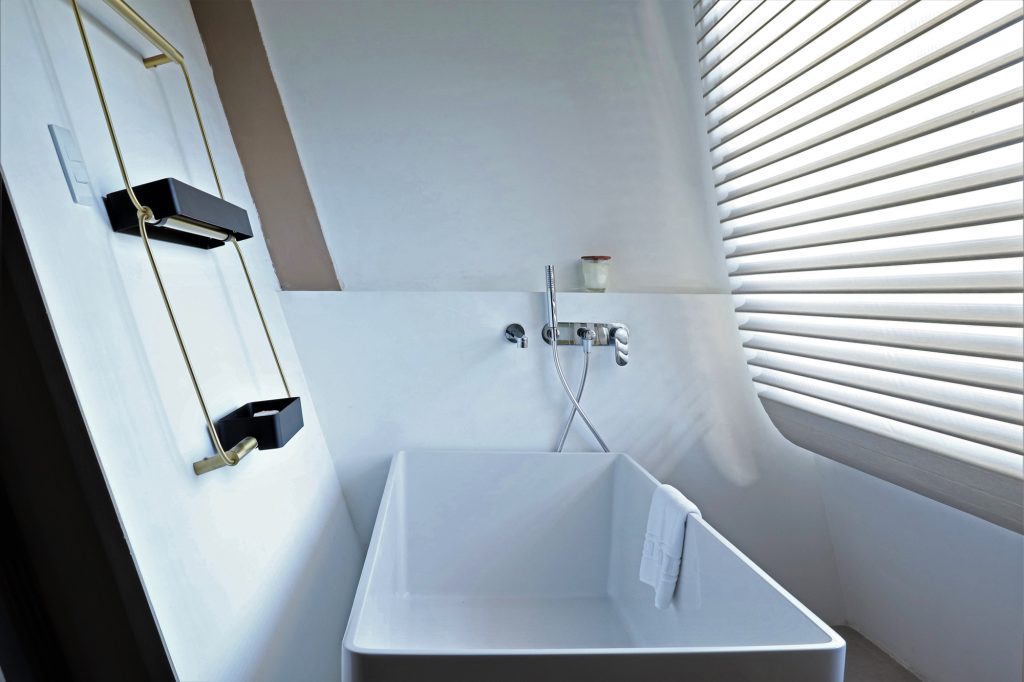 Since we were already in the dining area, Mr. Cordaro offered that I should try their authentic Italian dishes.  I took the liberty of ordering the pizza rolls, and it refreshed my memories of Palermo at Frida Pizzeria.  I shall not disclose how many pieces I ate that afternoon because it was just divine.  The chicken skewers became special with the restaurant's secret sauce.  They were heaven to my taste buds.  Please do not let me start with the healthy options for their beverages.  Every fruit juice is freshly squeezed and very well-concocted.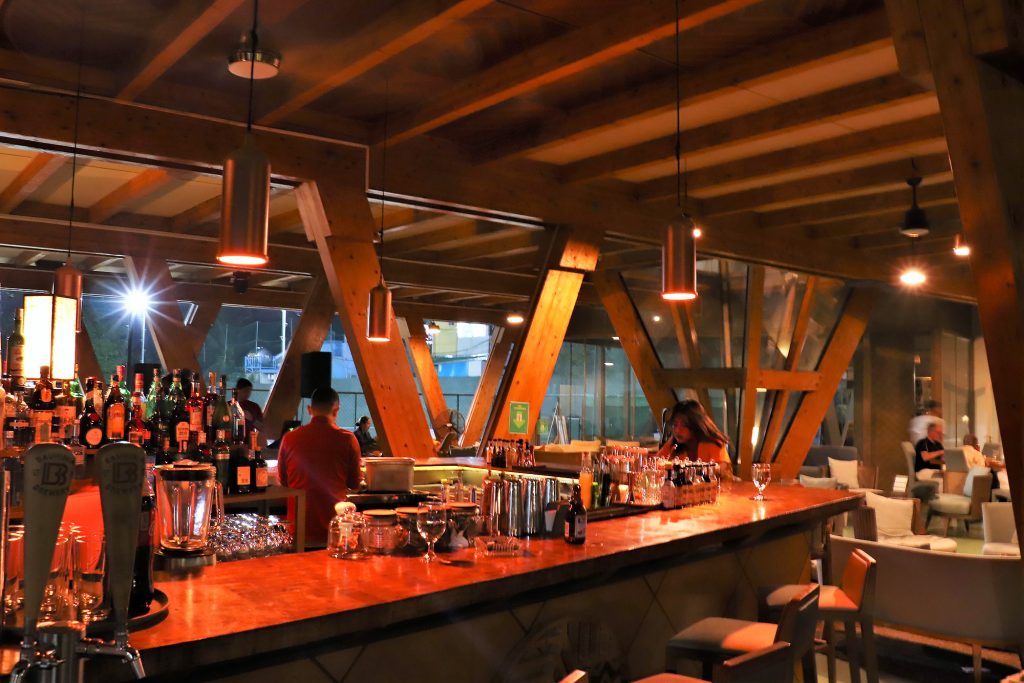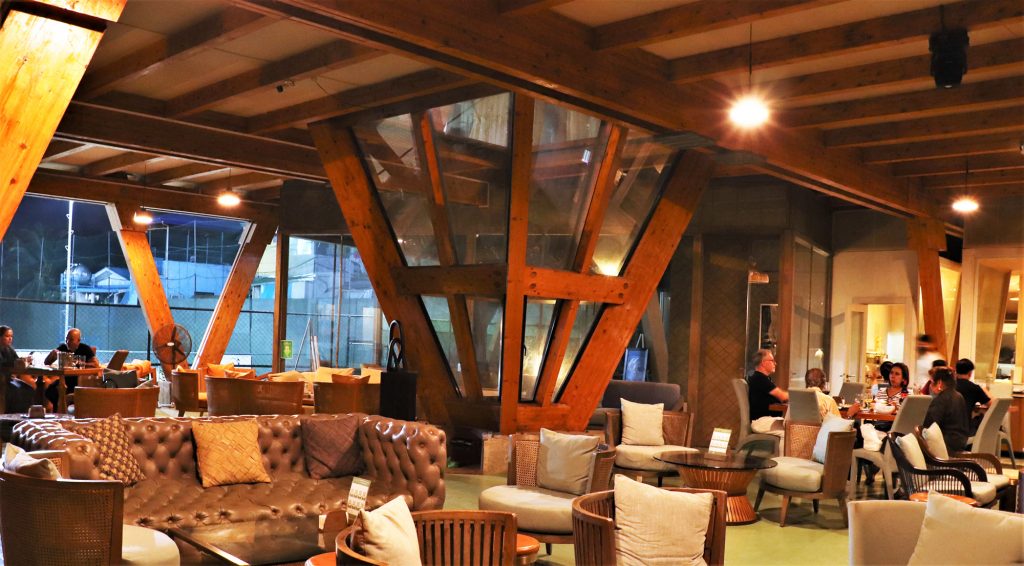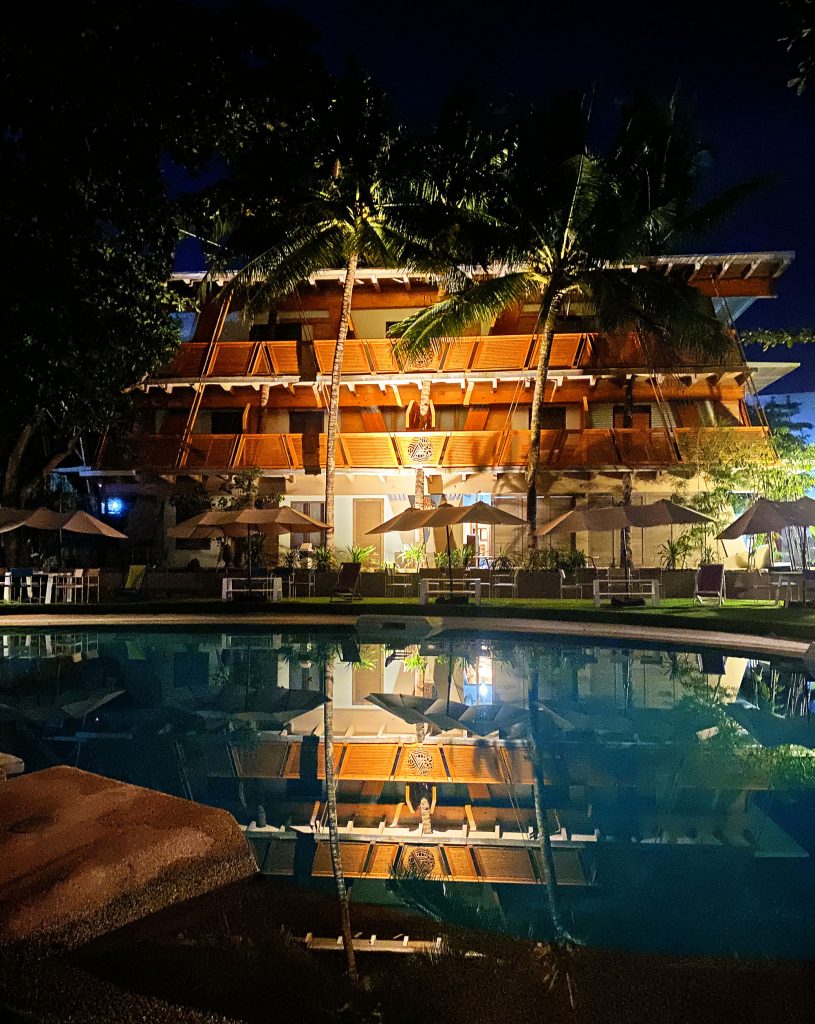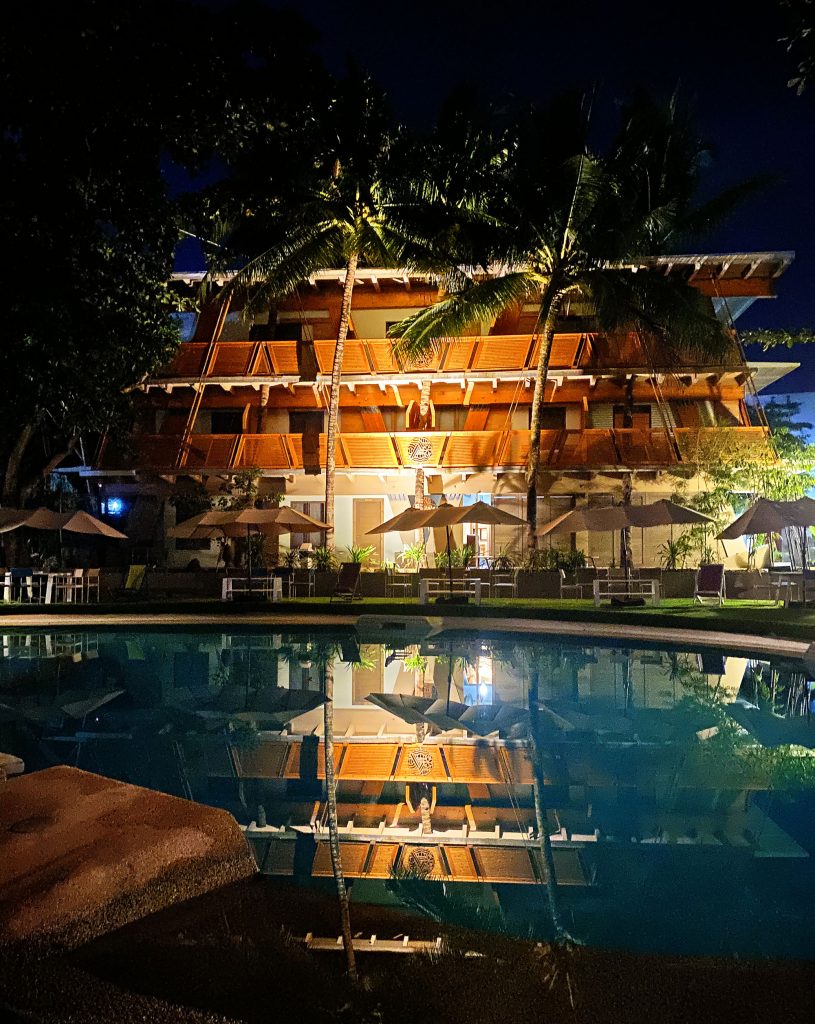 After the very delightful conversation with Mr. Cordaro, I finally settled in my room and enjoyed my four seasons drink on my room's balcony with the scene of the orange sky, the breeze brushing my face and the sounds of water from the pool. With Gabriel Garcia Marquez's book "One Hundred Years of Solitude" in my hand, I felt great that very moment.  Asmara Urban Resort and Lifestyle Village is a gift to mankind.  
A for amazed…A for astonished…A for awed…A for ASMARA.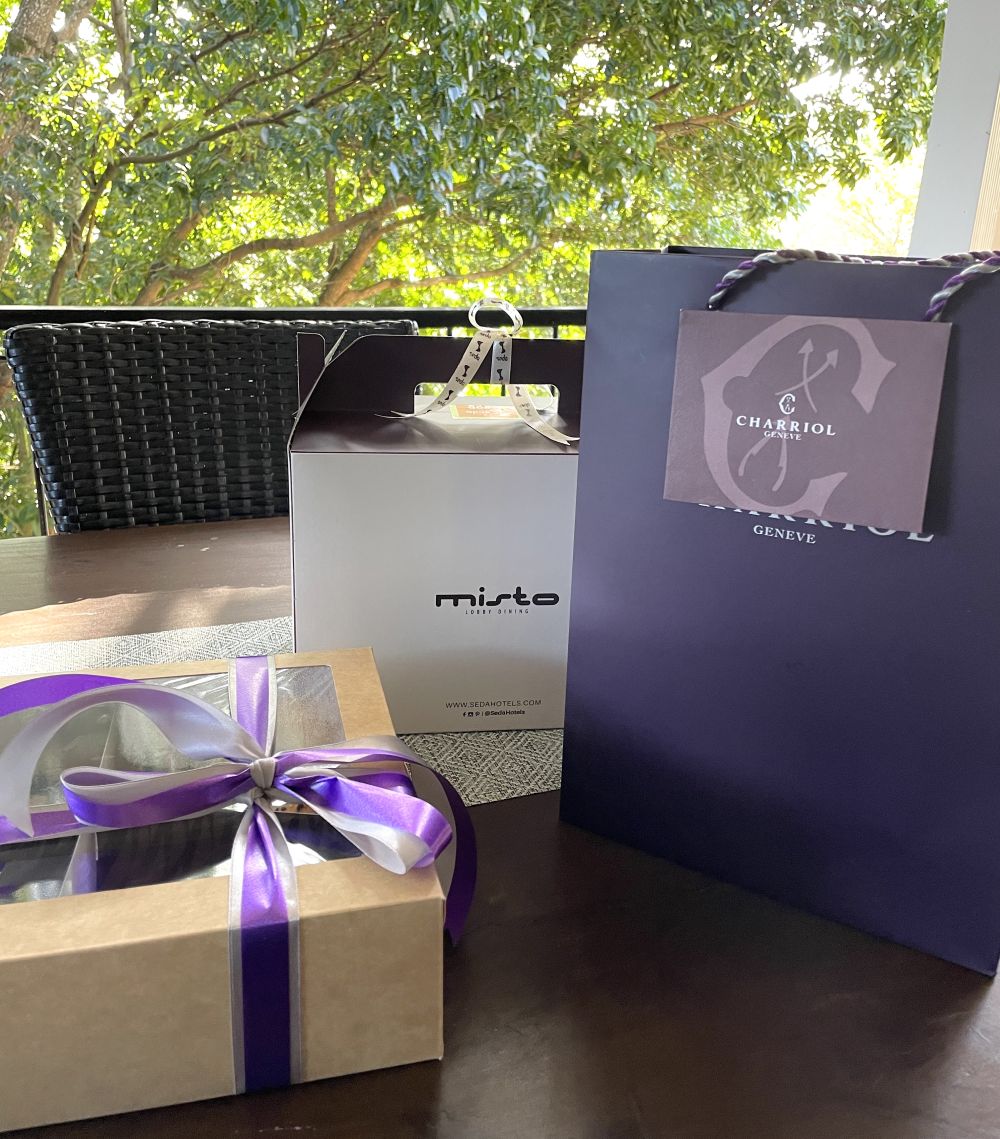 When a basket filled with tea goodies of macaroons, delicate cakes and sandwiches was delivered, it came in the signature purple color of this iconic brand. "Very Charriol", as Coralie , the CEO of the Swiss brand, might have put it. She didn't actually use that term to describe the savories. Rather, she was describing the cable bracelet that makes their products distinct. Avid Rustans Cebu shoppers will find the Charriol boutique just off the main entrance of the department store, near the familiar scented hall at the first level. On display are an array of earrings, bracelets and watches enticing to those looking for retail therapy with pieces that are timeless and yet not overtly breaking the credit card limit.
The tea Zoom party, as arranged by our host Ginggay Joven, and Luzanne Manlapit who is the brand manager of Charriol in the Philippines, was as good as any press-do from pre pandemic normal times. And an intimate peak at lifestyle editors' lives as most of us were zooming from our living rooms, including Coralie who was answering our questions from her home in Geneva. Like most of us, she readily says, "I have a travel bug, and on weekends, I dream of where I can go!".
Philip Charriol, Coralie's father who started the brand in 1983, was a frequent visitor to the Philippines, making Manila (and Cebu) a side trip to his rounds of Singapore and Hong Kong. He made many friends in Asia and it was a sad day when everyone heard of his passing more than a year ago in a car accident at the Le Castellet racing track in southeast France.
These days, the company is in good hands with Coralie. She is set to debut a series of new collections building upon her father's vision, including a reimagined Celtic collection, a line of watches first introduced in the 80s. The latest Celtic Legacy watch has a more striking face with two dials and bigger bezels available in gold or rose gold. The cable bracelet is made up of 6 strands of steel and titanium alloy that are flexible and durable. It comes in an elegant 30mm case, making it an equally perfect accessory for both a lunchtime affair as well as to a glitzy night on the town.
Also new are their ocean-themed pieces. The Forever Starfish watch comes in two iteration of stainless steel or rose gold case with a white mother-of-pearl dial. The second one is the Marina bracelet collection — the Charriol signature cable tied around a porthole and clasped together by a Charriol dial, it's a fresh and young take for an everyday jewelry.
As a contemporary business leader, Coralie shared cautionary tales of polar bears and melting icebergs. Through their Charriol Living initiative, Philippe Charriol is a partner of the global organization Lonely Whale. It is a community of international businesses cognizant of the harming effects of disposable stuff in today's world. Particularly single-use plastics, which are harmful to marine life when they end up in our seas. She co-produced a compelling documentary titled The Story of Plastic (www.storyofplastic.org) "a searing expose revealing the ugly truth behind plastic pollution and the false solution of plastic recycling".
The company is committed to being socially conscious. Pretty soon, all Charriol packaging will be made of paper and sustainable materials. "We are interconnected tru our oceans", she explains. In addition, part of the proceeds of selected ocean-themed Charriol pieces like the Forever Turtle watch, the Forever Waves and Ocean bracelets, will go to the Lonely Whale organization.
Philippe Charriol comes up with new design for watches once a year or once every two years to keep it fresh. Their jewelry line is much more frequent with bracelets and earrings. When asked if the company will be coming out with smart watches, Coralie was quick to reply that although other prestige watch companies have tried it, Charriol will not be producing one. "But I am coming out with something by October which is a kind of an accessory to a techie watch. To connect Charriol to technology."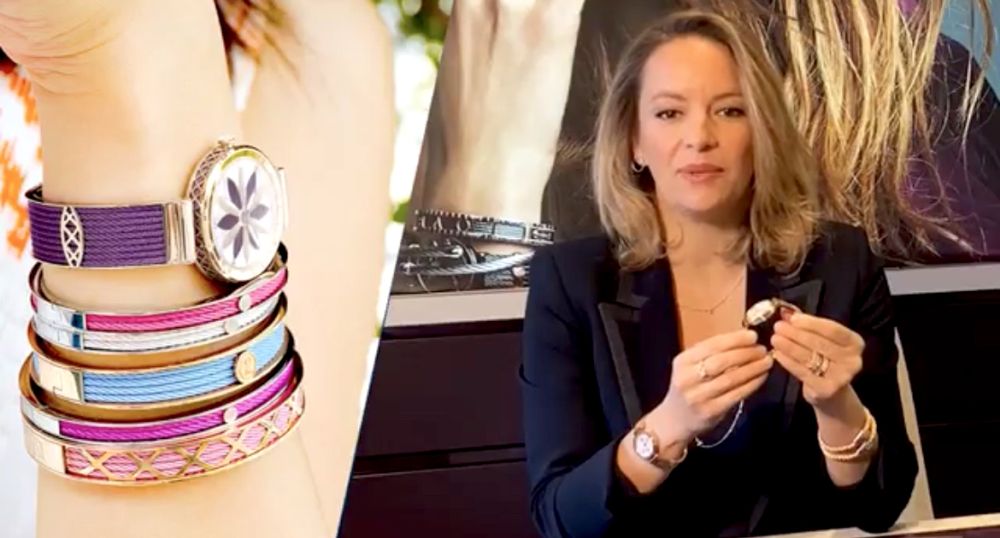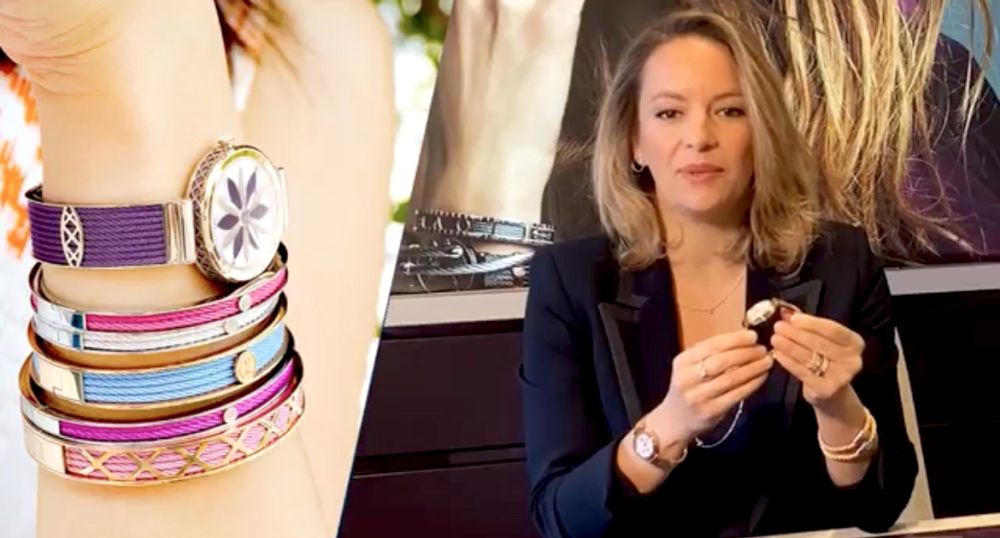 Coralie Charriol, the CEO of Charriol showing the Forever Starfish collection using mother of pearl face and their entry level cable bracelets in bright colors.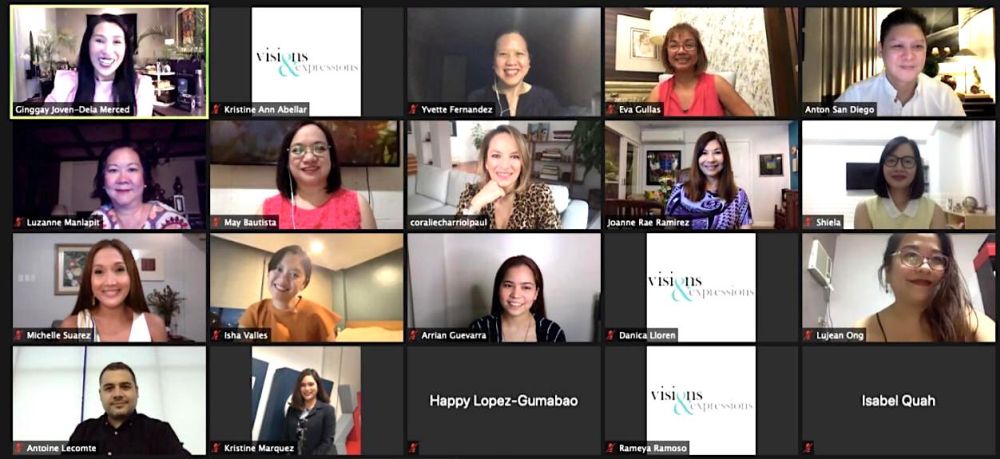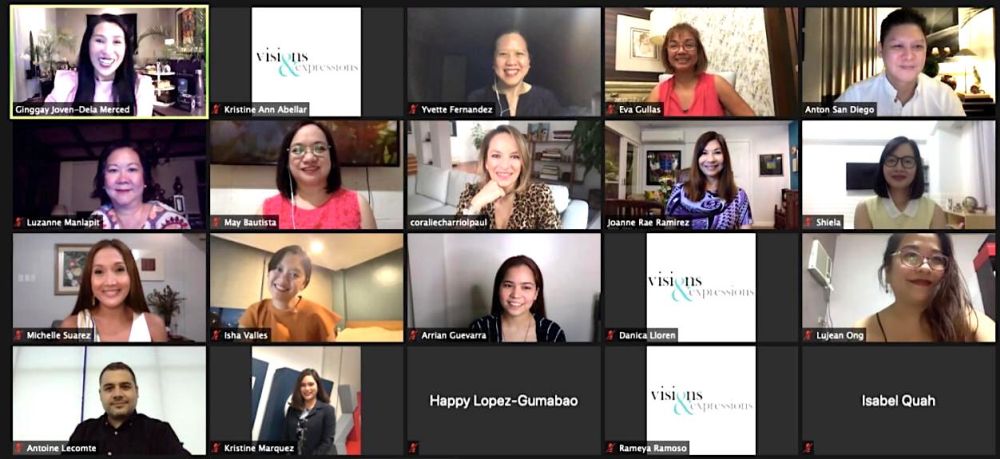 Screenshot of the Zoom tea party attended by top Manila lifestyle editors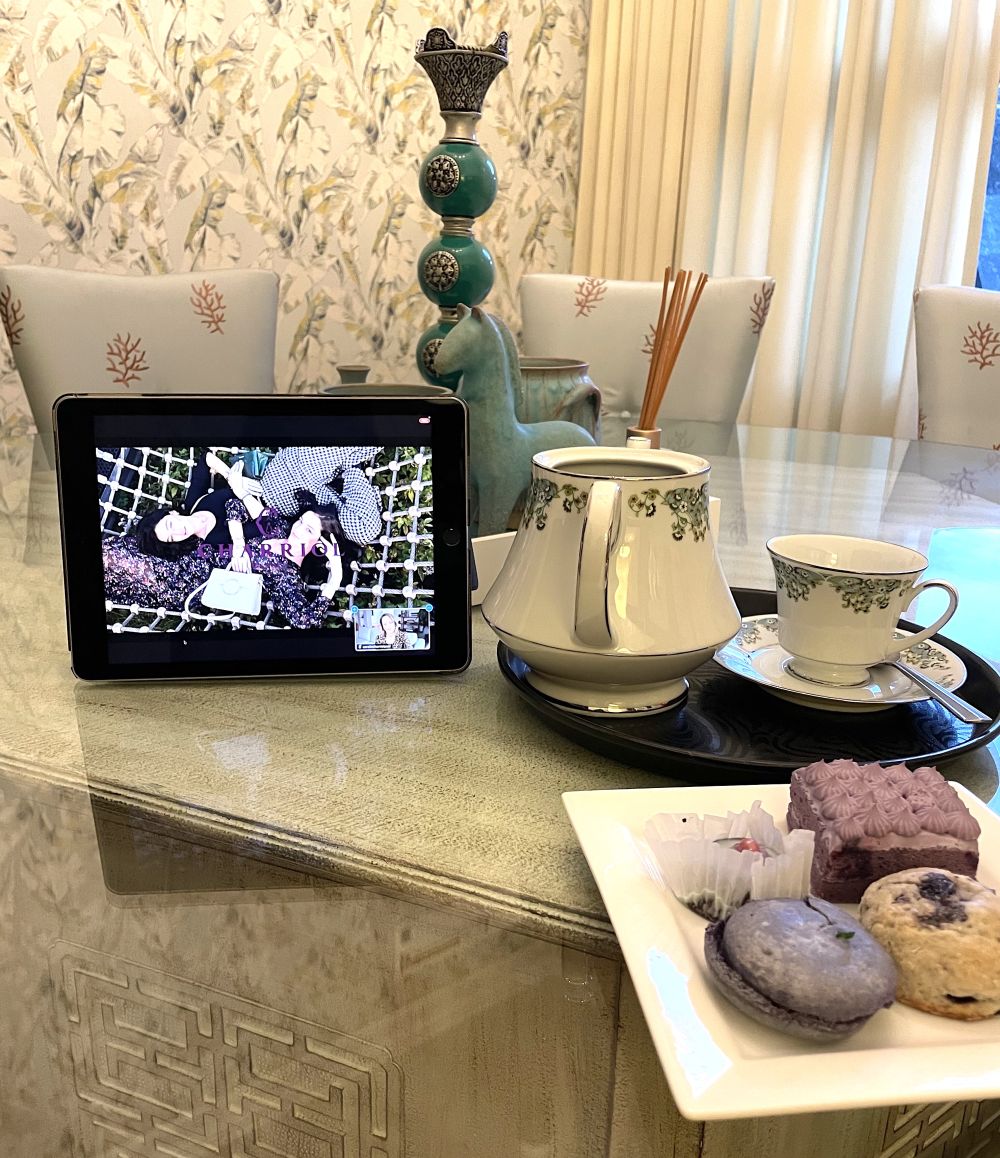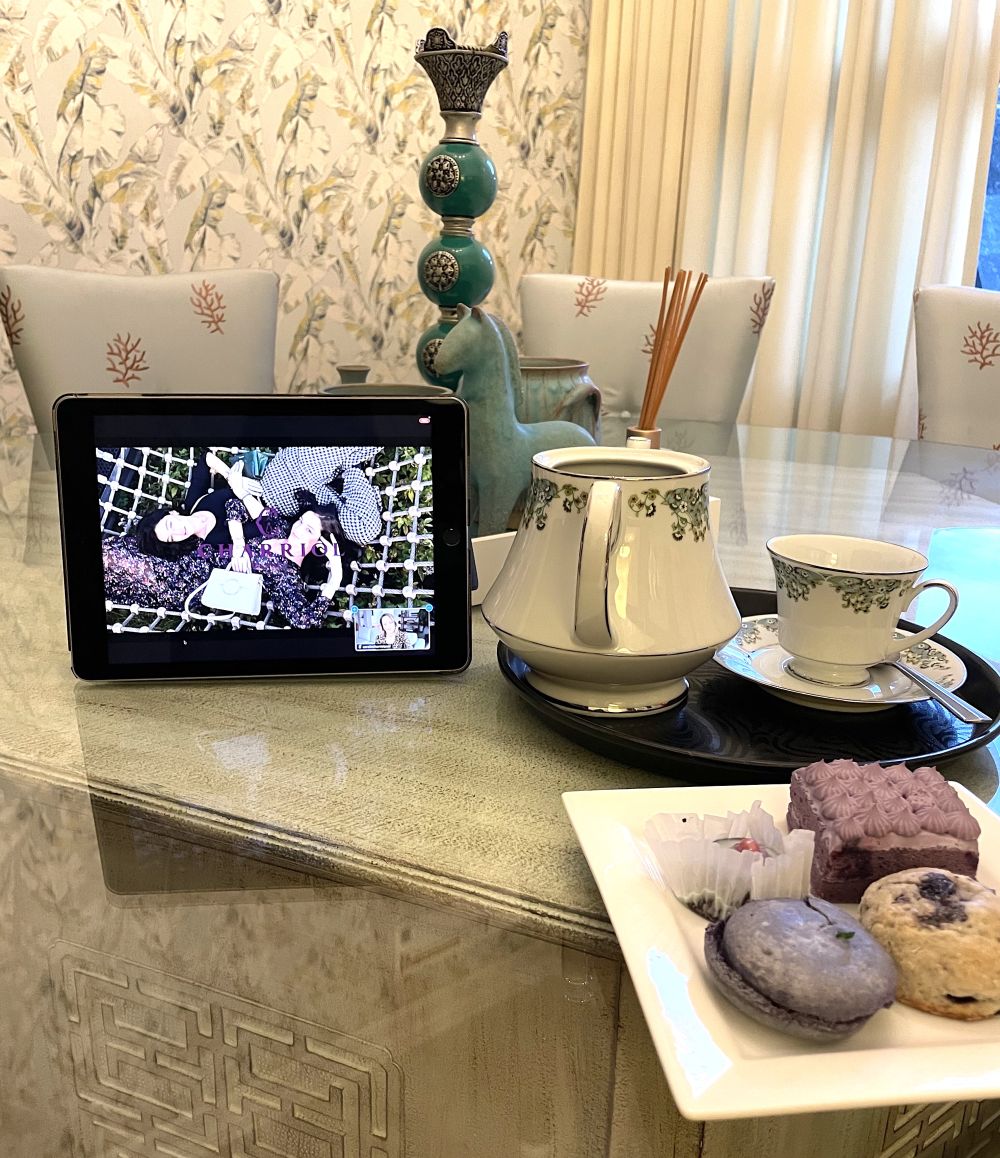 The tea goodies for the tea party delivered by the Charriol team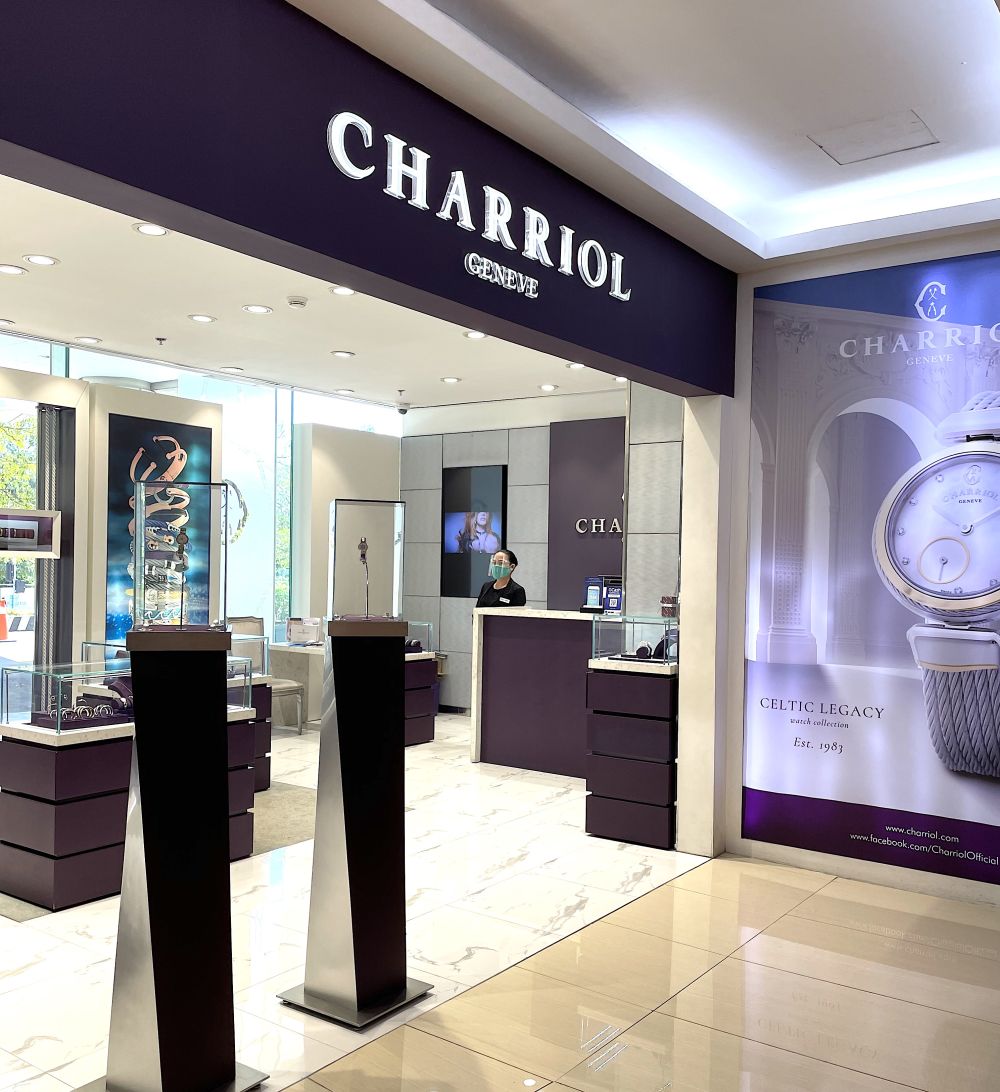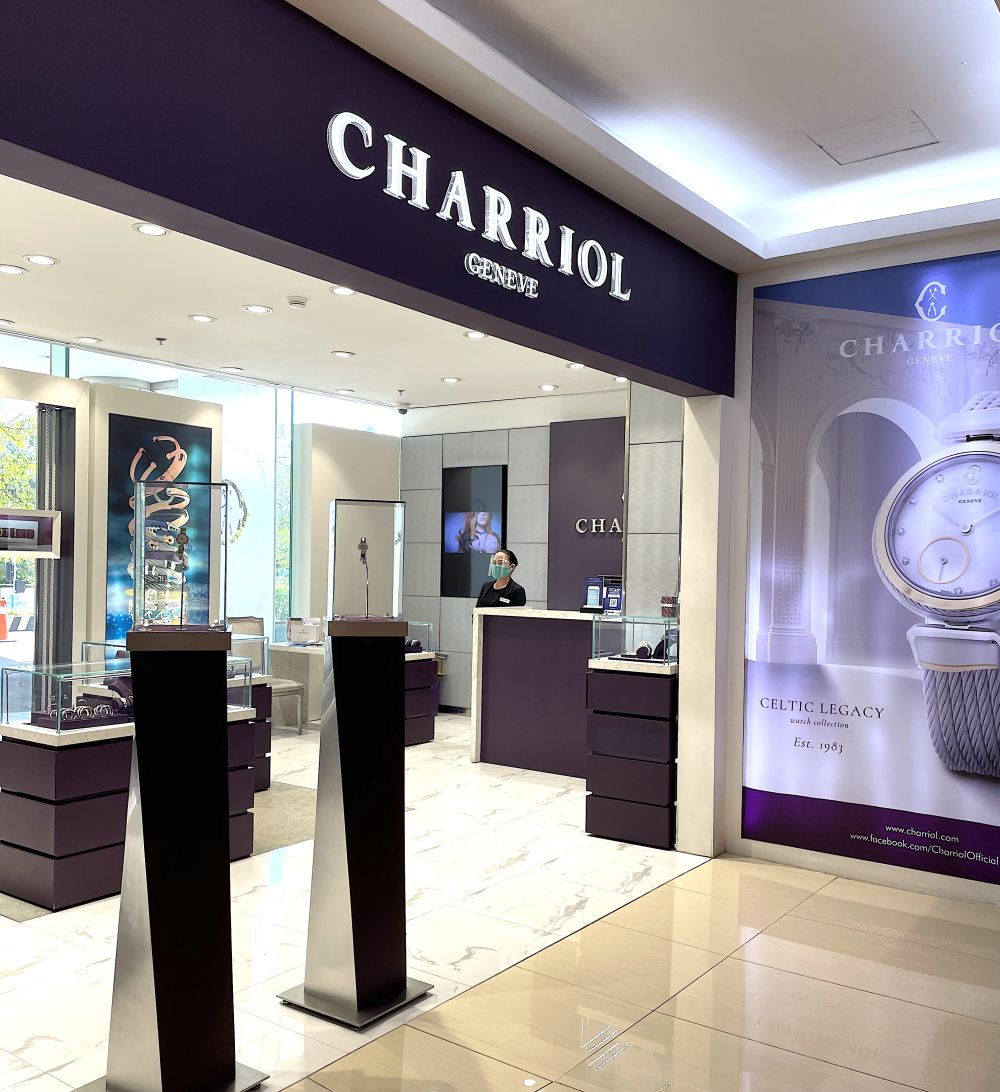 The Charriol boutique inside Rustans at Ayala Center Cebu