House Hunting in Cebu: What You Need To Know
You may have decided on getting your own place, but the question is—do you know where to start? Real estate broker Morgan Tornilla gives us a checklist on the things you need to consider before going ahead and taking the plunge.
Getting your own place is one of those milestone moments in your adult life. You have some money saved up, and you've decided that it's time to make the move. Now what? With a booming property market like Cebu, there are so many options and things to consider that it can be a little overwhelming. As a real estate broker, it's my job to figure all of this out and make what can sometimes be a stressful process, as easy for you as possible.
While the things that you look for in a home will vary considerably depending on your personal needs and lifestyle (a growing starter family is going to require significantly more space than a workaholic yuppie who mostly comes home just to sleep) there are certain things that everyone needs to keep in mind whn looking for a new home.
Understand that finding the perfect home for you will probably be a long process, involving back and forth and a certain amount of negotiation. But in the end, it'll all be worth it. You may have to make a few compromises along the way, but as long as you keep some of these tips in mind, your search for your dream home should be a fulfilling and fruitful one.
Good Location
In layman's terms, this would mean somewhere that isn't too far from your work, and regular leisure hangouts.
As brokers we like to consider a few more things:
Accessible location—How far is it from the main road? How wide is the road leading to the property? Is it commute-friendly?
Proximity to important public spaces, like grocery stores, pharmacy and hospitals
The neighbors you're going to have
How prone the area and its surroundings are to flooding during the rainy season
Solid Construction
After Yolanda and the earthquake in 2013, this has become an increasingly important factor for homebuyers. You can paint the walls whatever color you want, but it isn't going to matter if the house isn't built to standard.
If buying an older home, keep an eye out for:
Cracks in the columns and beams
Windowsills that aren't level
Doors that are uncommonly narrow
Rusted-looking pipes
Wall sockets that look burnt
When buying a new home, always look into the track record of the construction company or developer. If you can, visit some of their older projects and ask the homeowner's association if there've been any issues with the building upkeep.
Sensible Floor Plan
The ease with which you can move through the various rooms and spaces in your home can have a huge impact on your daily life. Uncomfortably narrow hallways and awkwardly shaped rooms make it hard for light, sound and air to flow and circulate throughout the space.
Whether or not you believe in feng shui and the flow of energy, you should believe in being able to navigate your way around your own home without bumping into things or feeling cramped, and all of that depends heavily on the floor plan.
Documents
As unsexy as it sounds, you need to have all your papers in order. This is rule number one for any broker worth their commission and is part of the due diligence that should be conducted on any prospective listing. This includes verifying the Land Title with the Registry of Deeds (fake titles are a real danger, particularly when dealing with properties in Mandaue and Mactan) and cross checking this against a copy of the property's latest Tax Declaration. Any discrepancies are considered an immediate red flag.
Financing Options
It's always imperative that you know how much you're willing (and let's face it, able) to invest in your new home and what financing options are available to make that happen.
As a general rule of thumb:
Don't spend more than 30% of your take-home pay on rent
If you're buying, use the same amount as basis for your monthly amortization and work backwards from there to figure out your budget
Set aside an additional 2-3% if the sales price for closing costs and various processing fees
AVERAGE PRICES
Condominiums
Cebu City – 1.3m to 14.5m
Lapu-Lapu City – 780k to 12m
Mandaue City – 1.1m to 13.9m
Outside Cebu City – 1.05m to 10m
House and Lot
Cebu City – 1.9m to 21m (for 3 bedroom)
Lapu-Lapu City – 970k to 10m (3 bdrm)
Mandaue City – 1.6 to 19m
Outside Cebu City – 800k to 11.5m
Source: cebufirst.com
Originally published in Zee Lifestyle, February 2017
Trendy Renovation Ideas for the Home or Condo. Part 4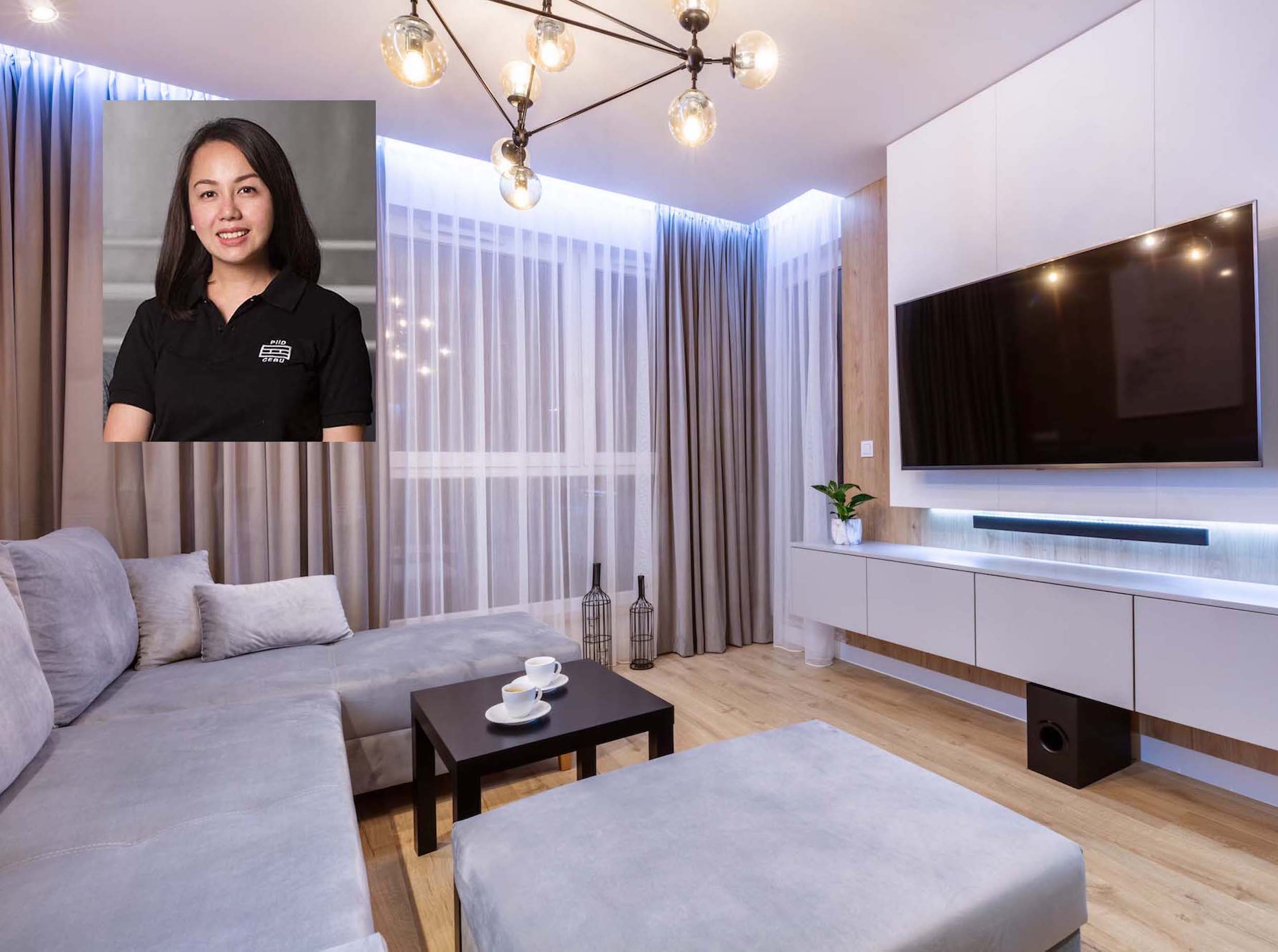 by Christa M. Cañizares IDr.
Part 4:  Upgrade your Choices
A.  Create different moods with lighting. The use of warm colored indirect lighting such as lamps, colored LED back lights, or even string lights can create a cozy and relaxing vibe after a day's work.
B.)  Convert to smart home systems. From door locks, CCTV cameras, you'll also be able to control and turn on lights, appliances even if you're away from home. All you need is a wifi connection and the applications on your mobile phone.
C.) Hire a professional interior designer. We always get an impression that hiring a professional would be expensive, but they actually help you make the best choices and save you from making bad purchases.
Trendy Renovation Ideas for the Home or Condo. Part 3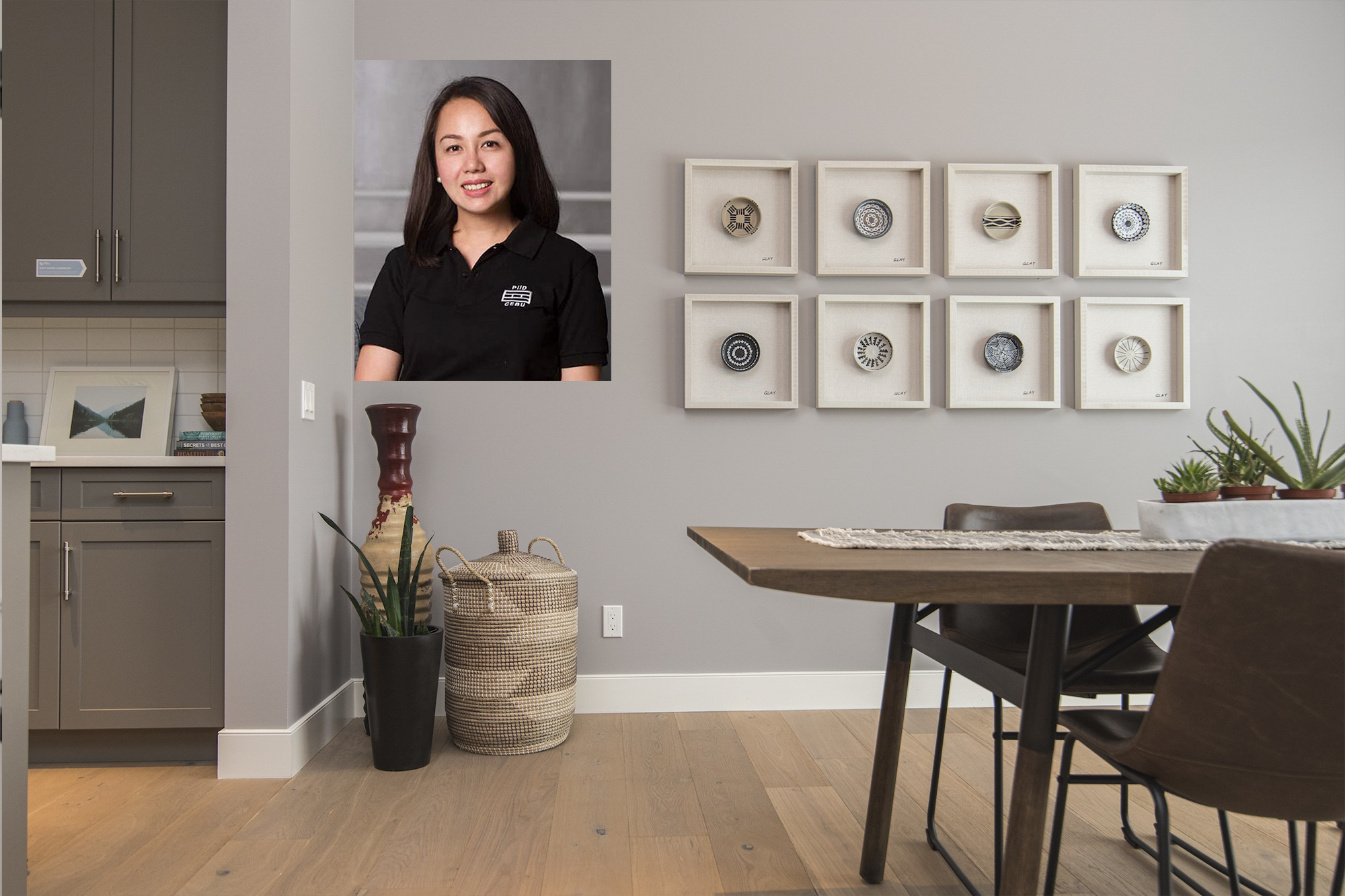 by Christa M. Cañizares IDr.
Part 3: Maximize Impact of Small Spaces
A.)  Storage spaces. You can go with concealed storage systems such as built-in cabinets on walls, under the bed or seating. Keep the items that you use often more reachable than the occasional ones. Choose what works best for your space and for your convenience.
B.)  Showcase your collection of interesting conversation pieces, like items you acquire from past travels, an artwork, an heirloom, coffee table books or a collector's item. Make sure to save a special place for them in your home.
C.)  Move things around to attract renewed energy into your space. May it be moving a sofa to the adjacent wall, creating a dining nook near a window, shuffling your accessories on to a different shelf? Little efforts go a long way.
Trendy Renovation Ideas for the Home or Condo. Part 2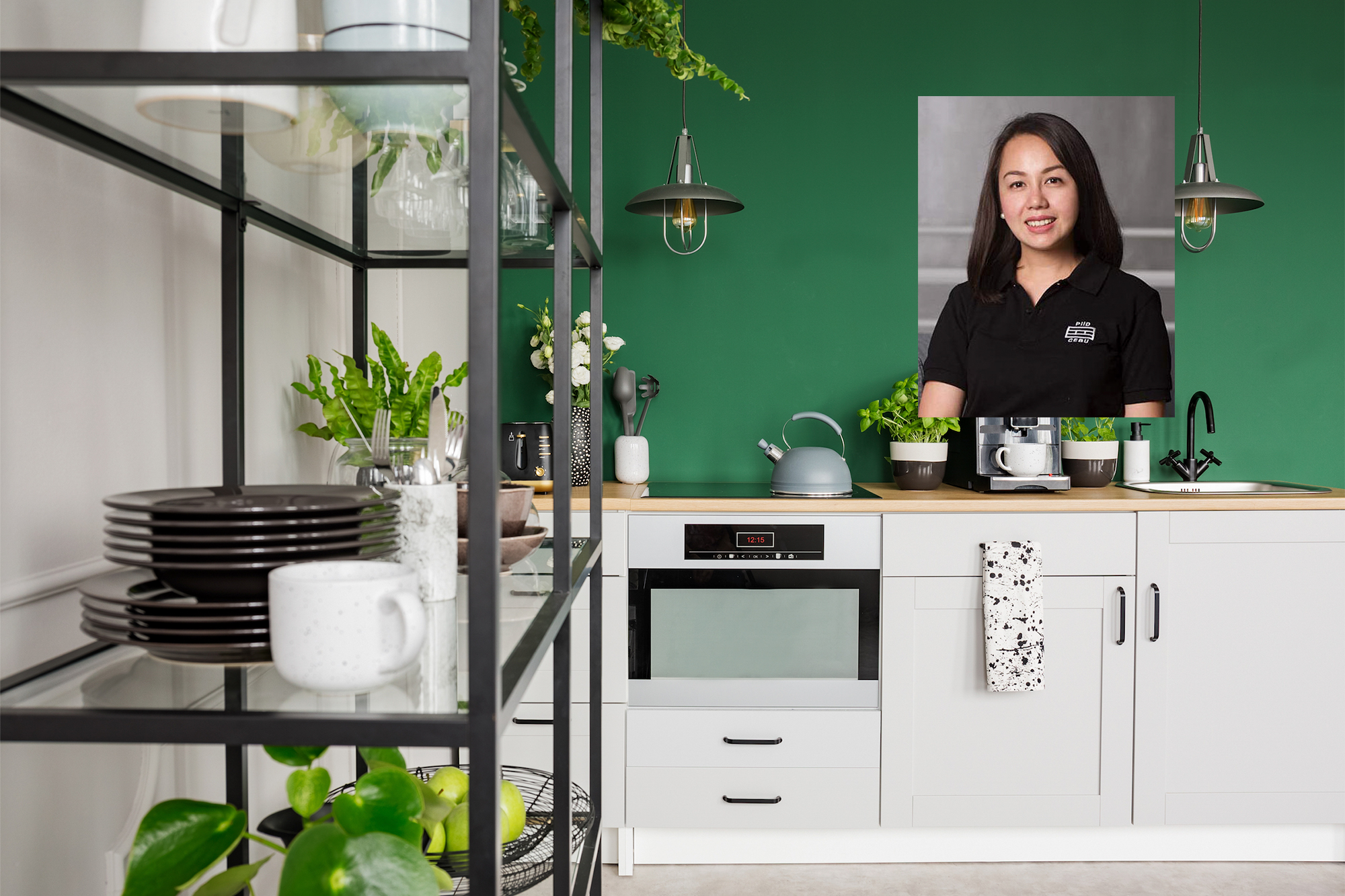 by Christa M. Cañizares IDr.
Part 2:  Create Visual Interest
A.)  Update your space with a fresh coat of paint. Some would love the white / minimalist theme, but one must also not be afraid to make a bold statement and have an accent wall, or even a wall mural.
B.)  Mix materials and textures to create depth and contrast. Wallpaper is an amazing decorative material that you can use for an instant upgrade. Another inexpensive approach is to use patterns and texture on soft furnishings such as curtains, pillows and sheets.
C.)  Setting up a coffee station, bar carts, vinyl corner, or workstation seems to be a trend to the young professionals nowadays.  Add functional pieces that serve as décor at the same time.