Living on the Edge
It isn't really living until you've lived on the edge: in this case, experiencing total tranquility in a villa on the edge of a cliff. Then you go back to the city, and you've had the best of both worlds all in one week.
It isn't really living until you've lived on the edge: in this case, experiencing total tranquility in a villa on the edge of a cliff. Then you go back to the city, and you've had the best of both worlds all in one week.
You need to see this," Fay Hartstein recalled saying to her husband, Jay, showing him in an e-mail, a photo of an infinity pool, somewhere in a sleepy town south of Cebu. It was overlooking Sumilon Island, with sweeping views, they've dreamed of owning a house with a view like this for a while. After scouring almost half of southern Cebu, the couple was soon the proud owners of this very private property in the fishing town of Mainit, Oslob.
Fay confesses to love both the openness and intimacy of the place: the former being the ability to see so many islands in the distance such as Negros, Bohol, Siquijor, and Sumilon, and even the tip of Mindanao on a clear day, while the latter being cut-off from the rest of Cebu and the hustle and bustle of the city. Even the sound of commuter buses and cars on the highway are immediately muffled once you reach the main living areas.
The property has three structures: the main house and two guest villas, which were already built before the couple acquired the property. The steps to the ocean, however, were unfinished and the house was unfurnished but this was not a challenge at all for the couple.
"We love the Filipino-native look, but with a modern touch," and found Murillo furniture to be perfect as the couple had also noted that furniture company had some pieces included in the Andre Agassi and Steffi Graf Kreiss Collection. "Much of the house and the Guest Villa have various pieces of furniture, and we took great care to give the place a feeling of comfort, while keeping a tropical look." Fay being from Cebu, and Jay being from L.A., the couple shuffles between the two cities regularly, with beautiful daughter Moira in tow. For the time spent away, they decided to rent the place out, and Villa On A Cliff was born.
Villa On A Cliff is a tropical estate suspended on an oceanfront cliff, roughly 20 meters above sea level. It is a fully-staffed vacation home, with four full-time employees. "George and Charito do most of the cooking," noted Fay. "George is from Bicol so we do a mean Bicol Express at the villa." Jay also recommends George's fried calamari and Charito's bam-i and leche flan "which always seems to get rave reviews." To maximize your dining experience at Villa, it's advised to call ahead so they can plan an excellent set menu. A masseuse is also easily available.
The two guest villas are always ready for occupancy. Villa 1 is the most elevated of the levels. It is equipped with its own bathroom, a refrigerator, a queen size bed, and a cozy seating area. It is air-conditioned but you can let the sea breeze in without letting the bugs with the sliding screen doors. The second villa is perched on a lower cliffside and has the same provisions as the first villa. The lower level of the main house also has two bedrooms with a private bathroom and allows exclusive use of the living and dining areas.
Security is not a problem: apart from the towering wall around the villa, and the full-time staff living there as well, the property is also guarded by two big dogs, Bo and Robin. And as it's better safe than sorry, the couple had installed a security system as well in the main house.
Staying in Villa On A Cliff doesn't necessarily entail a sedentary lifestyle, although that can be very appealing. There are many activities you can busy yourself with. Oslob has suddenly and is increasingly becoming a popular destination to see and swim with the spotted whale sharks, or butanding. Oslob has its own waterfall as well, Ginatilan Falls, and Kawasan Falls is merely a short bus ride away. "We also love taking our three-seater kayak for a ride down the shore," mentioned Fay, or take a quick trip to Sumilon island for some snorkeling or hiking, or plan a diving trip to nearby sites, then come back to the villa to slowly take it all in, and reflect on what adventures have gone on in the day.
Oslob's close proximity to neighboring Dumaguete also makes it an ideal vacation property. When you're done with the many activities in Oslob and its nearby towns, a daytrip to Negros Island is also very feasible.
For more information on Villa On A Cliff, visit and add them on Facebook: Villaonacliff Cebu, e-mail them at: villaonacliff@gmail.com, or talk with them via Skype: VillaOnACliff
by Ian E. Baol
photography Genesis Raña
Trendy Renovation Ideas for the Home or Condo. Part 4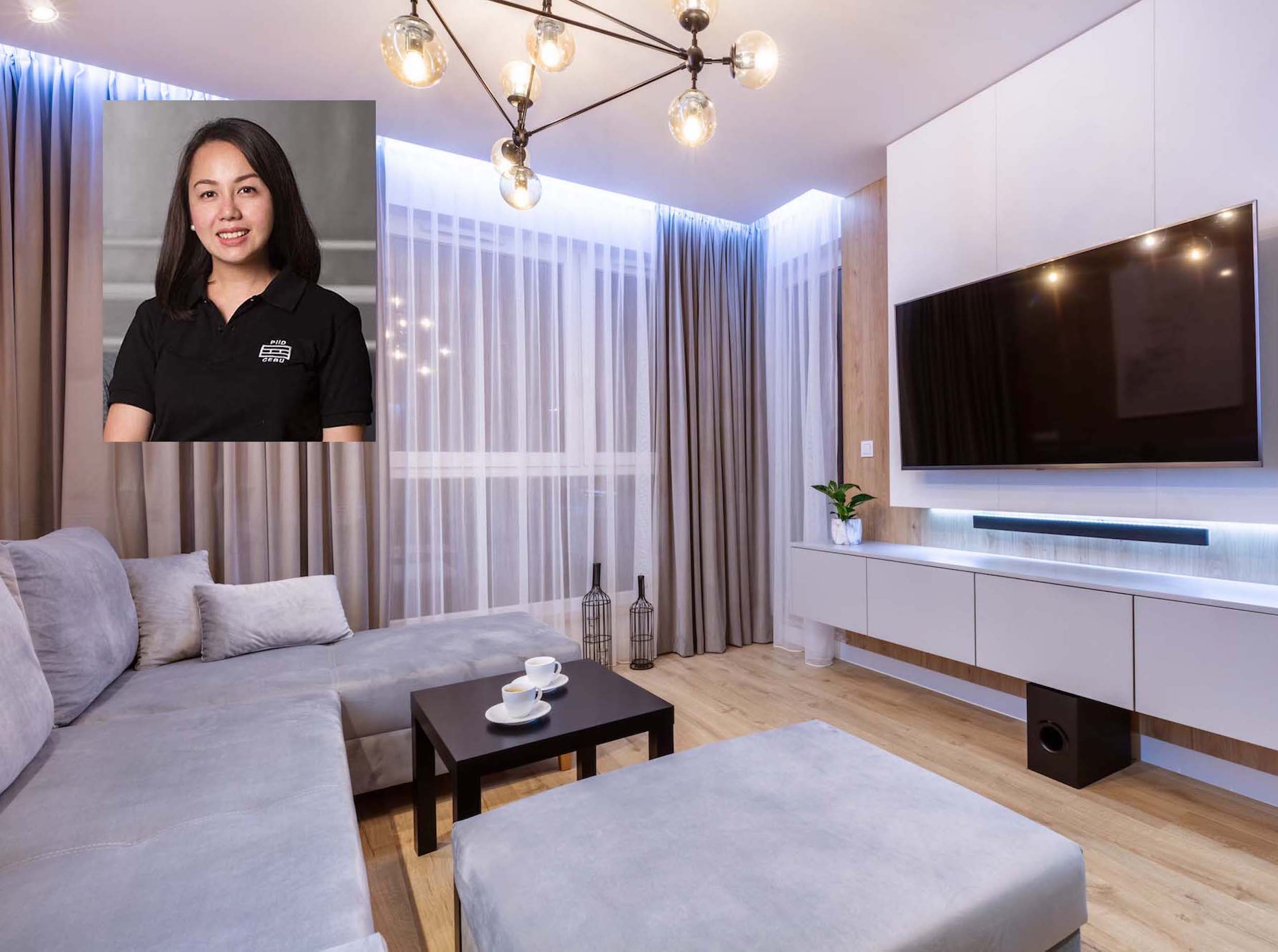 by Christa M. Cañizares IDr.
Part 4:  Upgrade your Choices
A.  Create different moods with lighting. The use of warm colored indirect lighting such as lamps, colored LED back lights, or even string lights can create a cozy and relaxing vibe after a day's work.
B.)  Convert to smart home systems. From door locks, CCTV cameras, you'll also be able to control and turn on lights, appliances even if you're away from home. All you need is a wifi connection and the applications on your mobile phone.
C.) Hire a professional interior designer. We always get an impression that hiring a professional would be expensive, but they actually help you make the best choices and save you from making bad purchases.
Trendy Renovation Ideas for the Home or Condo. Part 3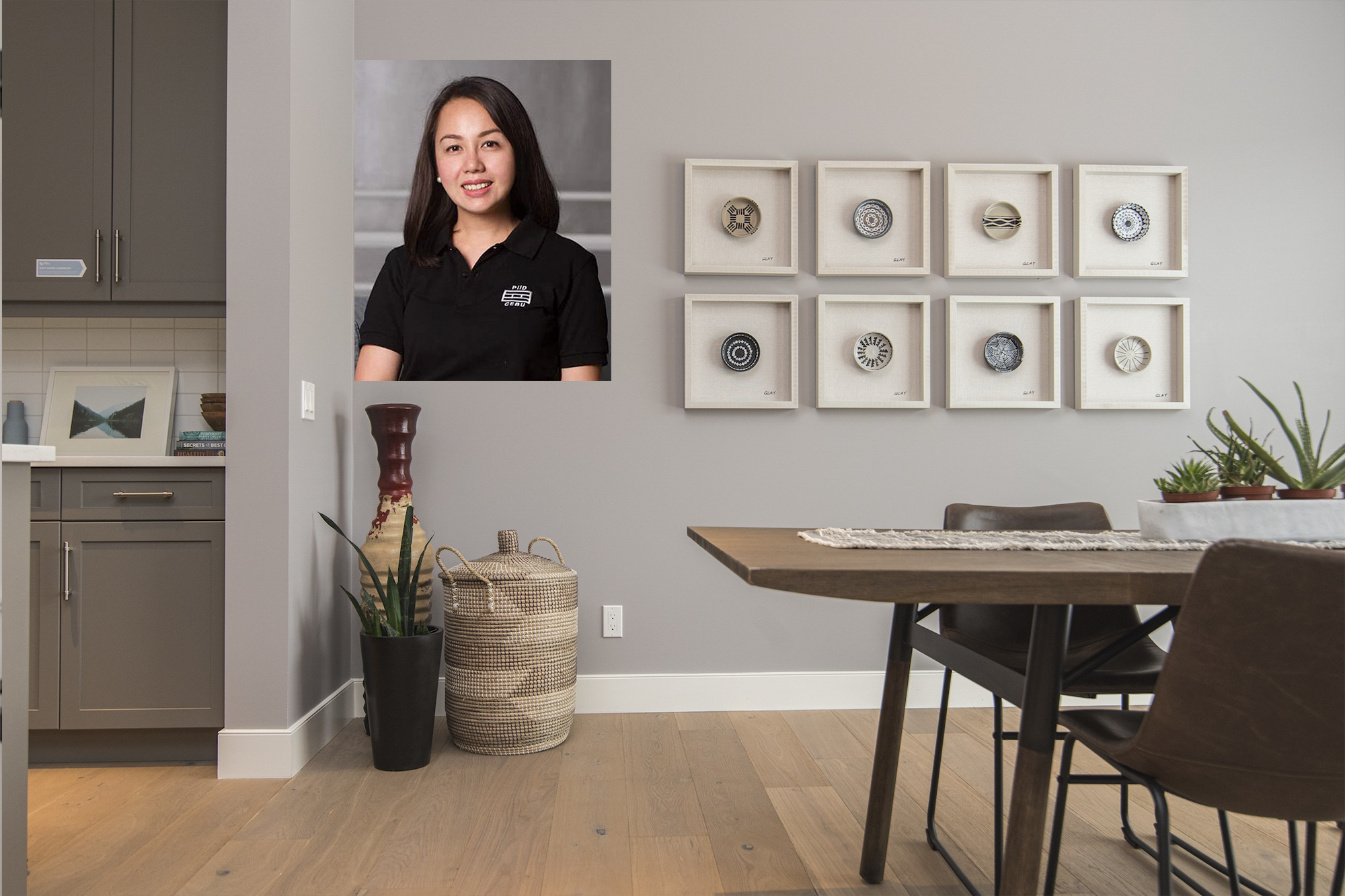 by Christa M. Cañizares IDr.
Part 3: Maximize Impact of Small Spaces
A.)  Storage spaces. You can go with concealed storage systems such as built-in cabinets on walls, under the bed or seating. Keep the items that you use often more reachable than the occasional ones. Choose what works best for your space and for your convenience.
B.)  Showcase your collection of interesting conversation pieces, like items you acquire from past travels, an artwork, an heirloom, coffee table books or a collector's item. Make sure to save a special place for them in your home.
C.)  Move things around to attract renewed energy into your space. May it be moving a sofa to the adjacent wall, creating a dining nook near a window, shuffling your accessories on to a different shelf? Little efforts go a long way.
Trendy Renovation Ideas for the Home or Condo. Part 2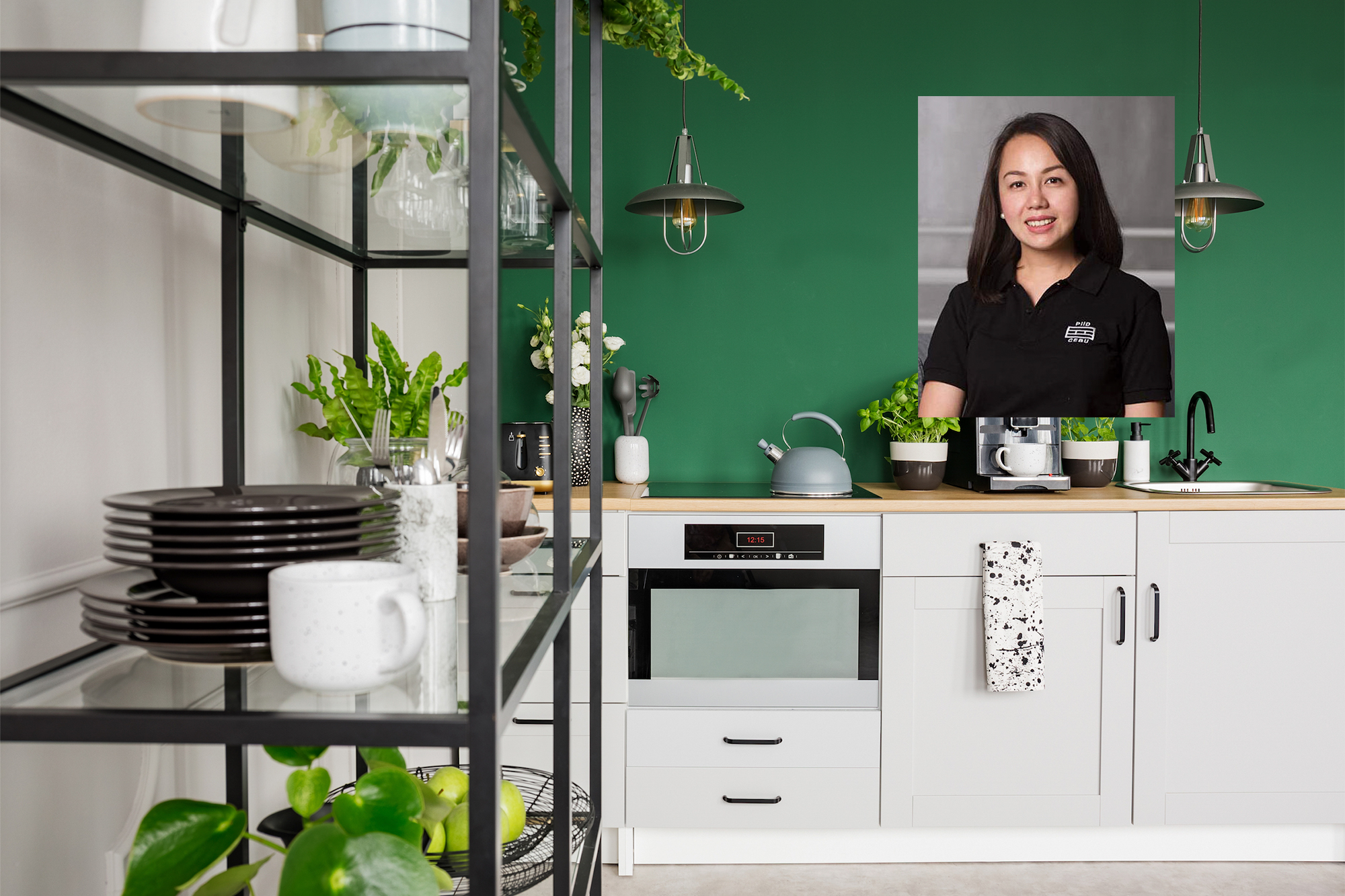 by Christa M. Cañizares IDr.
Part 2:  Create Visual Interest
A.)  Update your space with a fresh coat of paint. Some would love the white / minimalist theme, but one must also not be afraid to make a bold statement and have an accent wall, or even a wall mural.
B.)  Mix materials and textures to create depth and contrast. Wallpaper is an amazing decorative material that you can use for an instant upgrade. Another inexpensive approach is to use patterns and texture on soft furnishings such as curtains, pillows and sheets.
C.)  Setting up a coffee station, bar carts, vinyl corner, or workstation seems to be a trend to the young professionals nowadays.  Add functional pieces that serve as décor at the same time.