When Gilt Sets You Free
An artisan lounge, a cocktail bar, a space to connect—call it what you may; Gilt is the new chic avenue for self-expression.
An artisan lounge, a cocktail bar, a space to connect—call it what you may; Gilt is the new chic avenue for self-expression. Owner Jay Chiongbian says that the idea for Gilt sparked from "a need to fill a gap that Cebu's night life was missing."
As one enters through the ground-level beer bar and moves up to the second-floor saloon and outdoor deck, it is hard not to appreciate the interiors that breathe life into Gilt. According to Jay, the process of arriving at the aesthetic was just as creative as the output, where he, his girlfriend Lani Taylor Pasquet who owns a business that manufactures exotic skins, and artist and interior designer Delphine de Lorme pooled in suggestions and left it up to Delphine to work her magic. The result is an explosion of whimsy that really works—traces of personal artifacts from the three creators, out-of-the box design ideas using recycled paraphernalia, and a showroom for local art that can be purchased while drinking with friends. Next up for Gilt's clientele is a new menu they're cooking up. "People will be interacting with the food much the same way they already do with the furniture and the art on display by allowing the items to appeal to each of their five senses," Jay revealed.
GILT, Crossroads Mall, Gov. M. Cuenco Avenue, Banilad, Cebu City
Business hours: Monday to Saturday, 5pm to 2am
For reservations, call 6332. 416 2342.
LONDON IN FULL BLOOM: An Exclusive Look at the recent Chelsea Flower Show
The Chelsea Flower Show in London, one of the most prestigious horticultural events in the world, returned in full glory in May 2023, captivating visitors with its stunning displays and landscape designs. Held annually on the grounds of the Royal Hospital Chelsea in London, this year's show proved to be a true feast for the senses, showcasing an array of breathtaking gardens, vibrant floral arrangements, and innovative landscaping. The 3-day event showcased 36 outdoor gardens, including four balcony gardens for small spaces. Inside the giant pavilion, blooms compete with each other, exotic flowers, roses, and many more.
The 2023 Chelsea Flower Show embraced a Nature's Harmony theme, with a strong focus on sustainability and mental health. The show's organizers emphasized the importance of sustainable gardening practices and biodiversity conservation, inspiring attendees to create beautiful outdoor spaces while preserving and protecting the environment.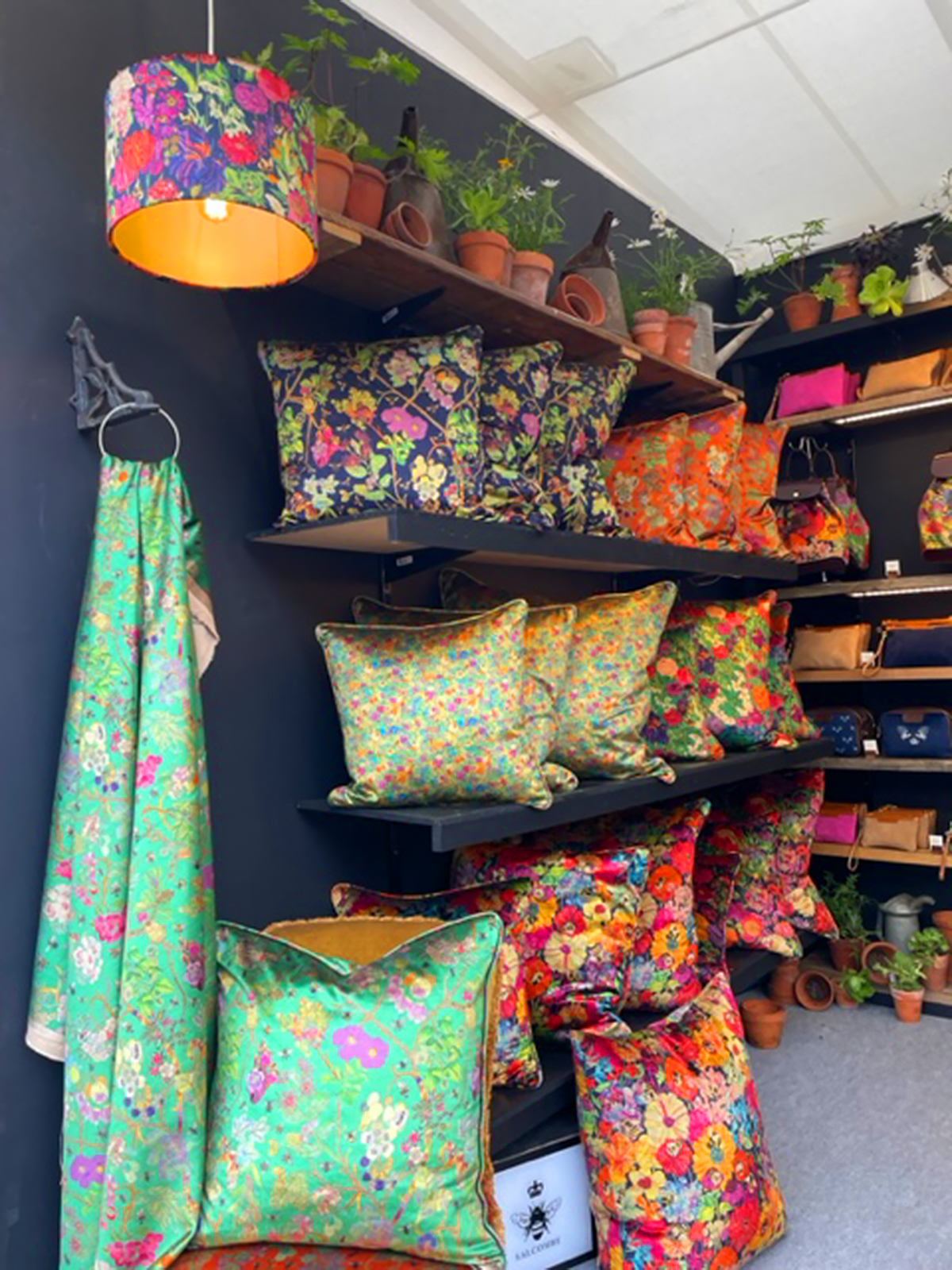 What's Cebu got to do with the Chelsea Flower Show in London? One person. James Doran Webb (https://www.jamesdoranwebb.co.uk), an Englishman working with driftwood, has been displaying his artworks for several years. James collects cast-off driftwood and shapes them into beautiful animal shapes that find places in some of the most iconic gardens. Leaping horses, owls, reindeer, and the occasional dragon, James Webb's creations are avidly collected by landscapers to add accent to gardens in all sizes, using cast-off wood, fitting perfectly with the sustainable element—something Mr. Webb has done quite well for the last decade.
***
The Philippine International Flower Festival will be held at the PICC in Manila from January 14 to 18, 2024. Watch out for more info from our website!