Filinvest brings high-end projects to Cebu
Starting in Cebu some half a century ago, Filinvest Development Corporation has successfully built its legacy in the real estate industry by introducing innovations that reach new heights.
As it continues to build the Filipino dream, Filinvest is committed to making a mark with their expansion in Cebu City by bringing in quality projects catering to mixed-use townships and estates and high-end residential and office developments. The real estate giant recognizes that the Cebuano market is ready to embrace a quality of lifestyle well-matched to the Filinvest Group's specialty in master-planned projects carefully crafted by deliberate planning and execution.
"Seeing that real estate is now booming in Cebu and Filinvest being highly receptive to this development, this is a perfect opportunity to expand our reach to the high-end market beyond Manila. We are responding to a demand amongst the Cebu property buyers and investors – their needs and wants in a high-end development is something that Filinvest wishes to cater to," Catherine Ilagan, Executive Vice-President for Filinvest Alabang Inc. shares.
With a growing portfolio of successful projects in the high-end market, Filinvest is gaining reputation as one of the country's leading premium sector developers. In Metro Manila, Filinvest is responsible for the development of the township Filinvest City in Alabang, and premium residentials including The Beaufort in Bonifacio Global City, Bristol at Parkway Place in Alabang, The Enclave Alabang, and Botanika Nature Residences in Alabang. In Cebu, Filinvest has two upscale residential projects, Serulyan Seascapes Mactan and Umi Garden Suites, which is included in City di Mare, a 70-hectare township development of Filinvest within the South Road Properties (SRP).
Serulyan Seascapes Mactan is a top-end garden residential condominium complex made up of 6 towers nestled within the exclusive Seascapes Resort Town, home to Filinvest's celebrated Crimson Resort and Spa Mactan. Residents can enjoy the privacy they need as well as the convenience of a location that is very near the city. Offering a comfortable lifestyle and resort-like living, Serulyan Seascapes Mactan gives its residents the best of both worlds.
Umi Garden Suites is the second project under Filinvest's Exclusive Collection that targets the most selective buyers. Giving stately homes and grand mansions a modern twist, Umi Garden Suites gives you the luxury of a 4.2-hectare estate with complete state-of-the-art amenities, while conveniently located within a master-planned community in the fast developing SRP.
It is no secret that the Cebu market is keen on progress, with its booming business economy, a growing expat community, and the growing demands of discerning Cebuanos. Filinvest is committed to delivering the highest standard of quality property developments to Cebu.
For more information, call 6332. 517 1888 or visit the websites for City di Mare, Serulyan Seascapes Mactan, or Umi Garden Suites. Read more about The Filinvest Group's projects on Zee Lifestyle's May 2016 Design Issue, available via Magzter.
Trendy Renovation Ideas for the Home or Condo. Part 4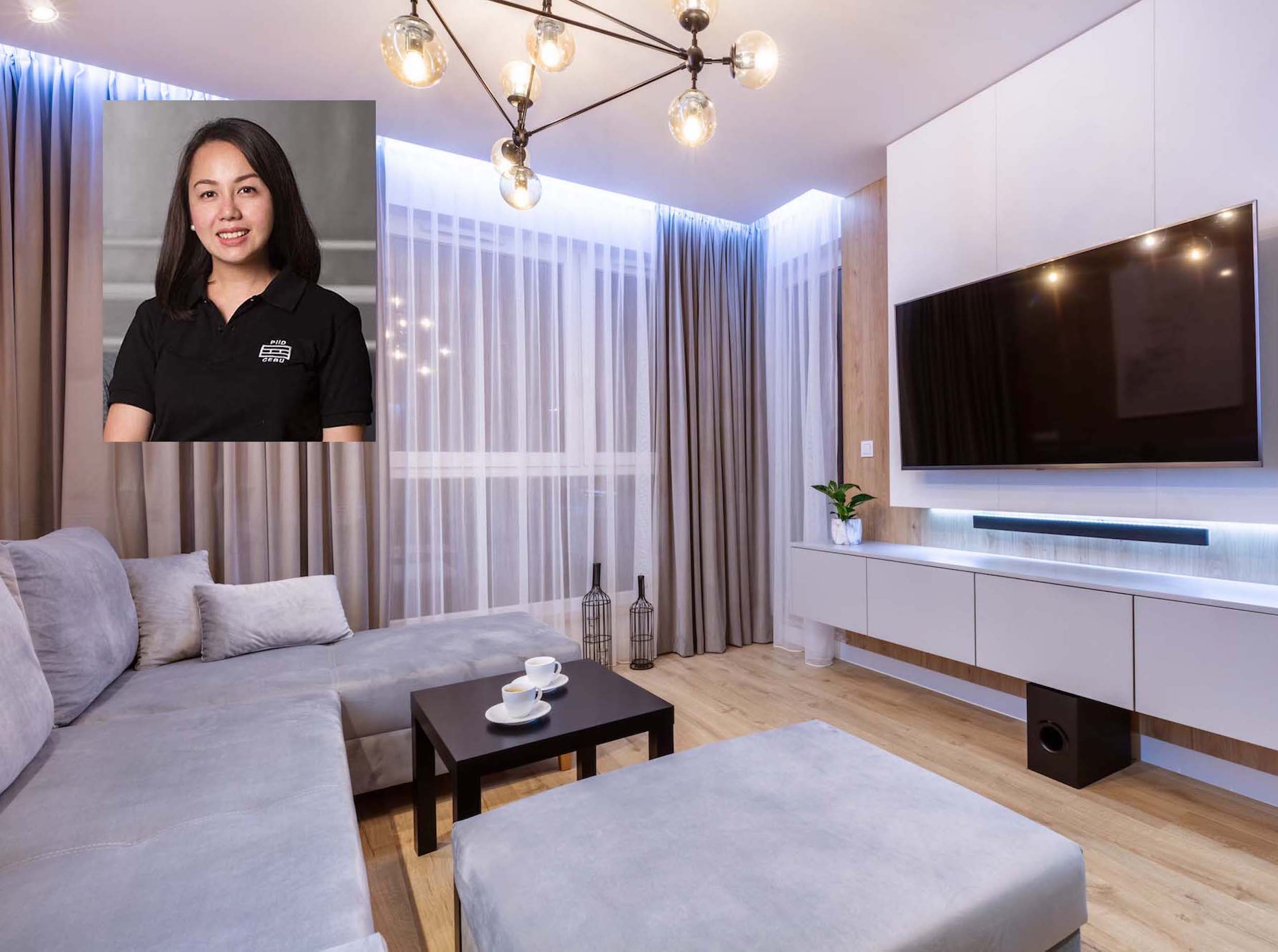 by Christa M. Cañizares IDr.
Part 4:  Upgrade your Choices
A.  Create different moods with lighting. The use of warm colored indirect lighting such as lamps, colored LED back lights, or even string lights can create a cozy and relaxing vibe after a day's work.
B.)  Convert to smart home systems. From door locks, CCTV cameras, you'll also be able to control and turn on lights, appliances even if you're away from home. All you need is a wifi connection and the applications on your mobile phone.
C.) Hire a professional interior designer. We always get an impression that hiring a professional would be expensive, but they actually help you make the best choices and save you from making bad purchases.
Trendy Renovation Ideas for the Home or Condo. Part 3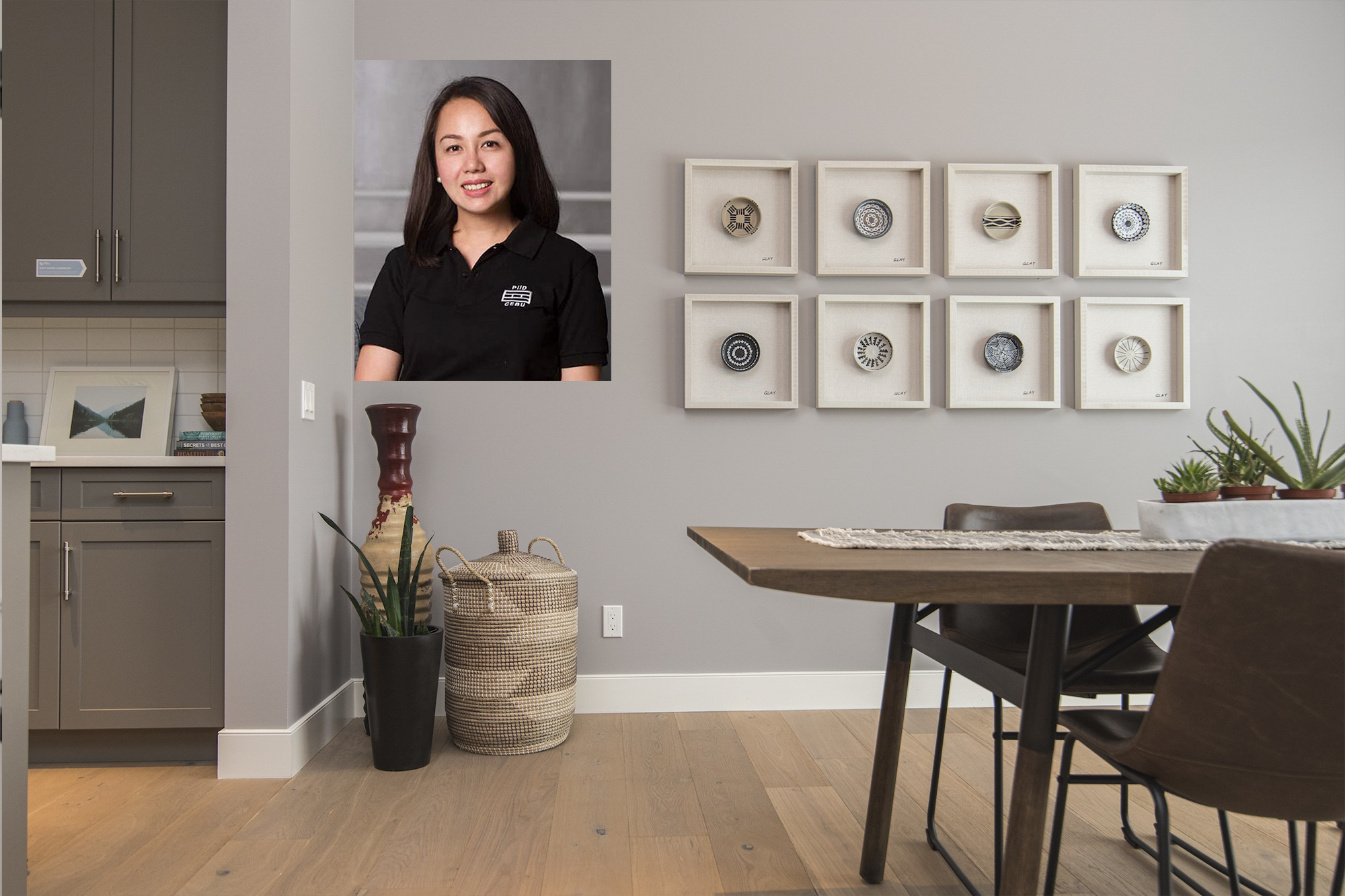 by Christa M. Cañizares IDr.
Part 3: Maximize Impact of Small Spaces
A.)  Storage spaces. You can go with concealed storage systems such as built-in cabinets on walls, under the bed or seating. Keep the items that you use often more reachable than the occasional ones. Choose what works best for your space and for your convenience.
B.)  Showcase your collection of interesting conversation pieces, like items you acquire from past travels, an artwork, an heirloom, coffee table books or a collector's item. Make sure to save a special place for them in your home.
C.)  Move things around to attract renewed energy into your space. May it be moving a sofa to the adjacent wall, creating a dining nook near a window, shuffling your accessories on to a different shelf? Little efforts go a long way.
Trendy Renovation Ideas for the Home or Condo. Part 2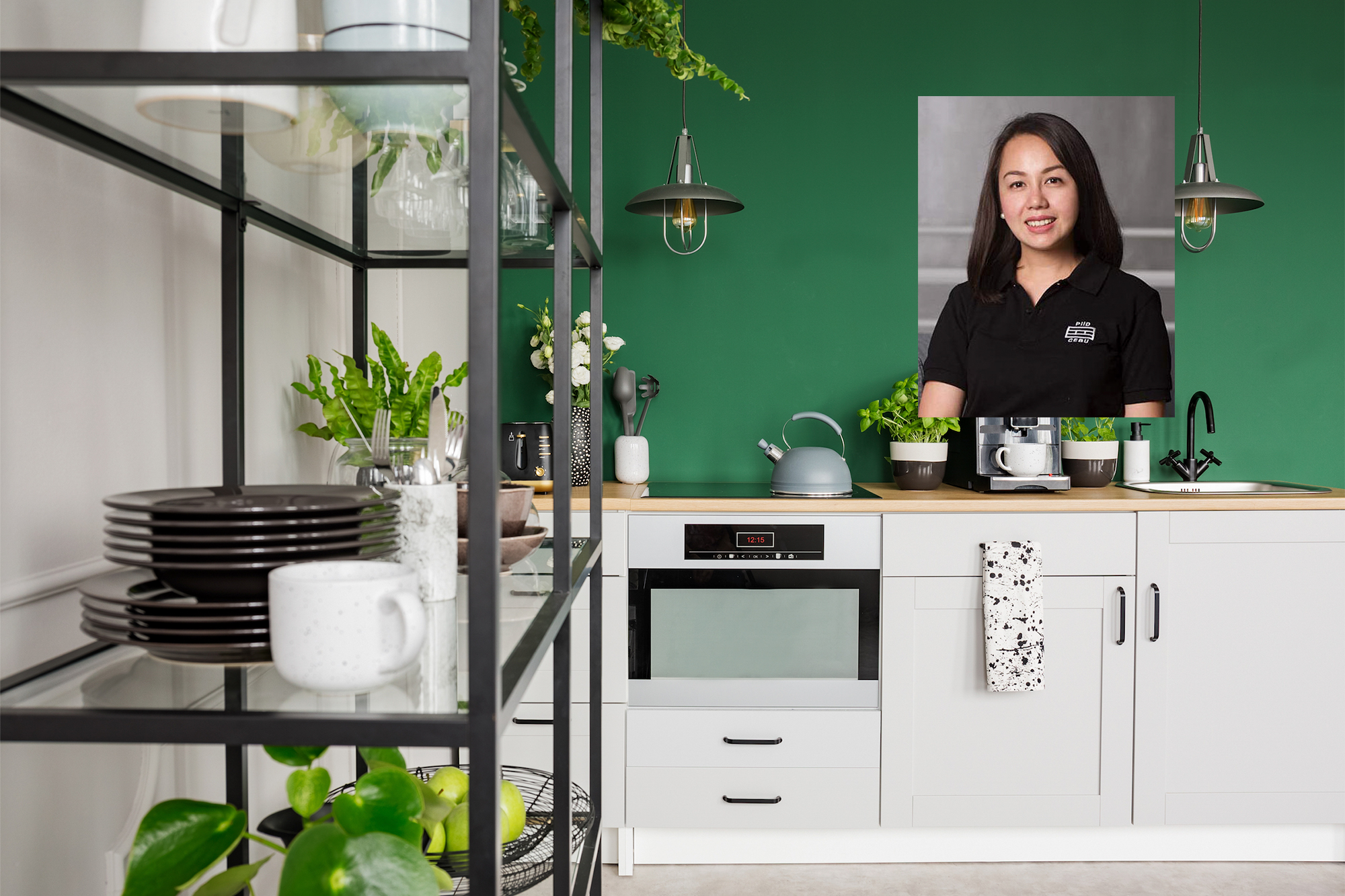 by Christa M. Cañizares IDr.
Part 2:  Create Visual Interest
A.)  Update your space with a fresh coat of paint. Some would love the white / minimalist theme, but one must also not be afraid to make a bold statement and have an accent wall, or even a wall mural.
B.)  Mix materials and textures to create depth and contrast. Wallpaper is an amazing decorative material that you can use for an instant upgrade. Another inexpensive approach is to use patterns and texture on soft furnishings such as curtains, pillows and sheets.
C.)  Setting up a coffee station, bar carts, vinyl corner, or workstation seems to be a trend to the young professionals nowadays.  Add functional pieces that serve as décor at the same time.