Exclusive: These Revolutionary LED Lash Extensions Took Nearly 10 Years to Perfect
NÉW Lounge PH brings the innovative technique of LED Lashes to the Philippines, to address the beauty needs of the ever evolving Filipina.
It wasn't that long ago when we talked about the best trick to looking effortless everyday. Since then, preparing for the day is a breeze. Having bright, fluttery lashes means not having to exert a lot of effort into makeup, or being able to leave home without it. Maybe one of these days,  I'll go out in sweats and slides without doing my makeup—you might find that this is the go-to "celebrity off-duty" look—but that's something I need to work up the courage for!
Getting eyelash extensions may be a frivolous, skin-deep matter for some, but it's changed up this writer's routine quite a lot. Of course, what works for me may not work for other people. There are different types of lash extensions offered by beauty salons and lounges, so it's important to do a lot of research before getting them done. Most of the time, you're presented with the choices of synthetic, faux mink, silk or sable—the latter of which is available at a select few places. A special type of glue is used to bond these lashes to your natural ones. It helps make your lashes last anywhere between two weeks to two months (on top of your aftercare and lifestyle).
But what if we told you that there's another way to have your lash extensions done?
The eyelash industry is in for a loop with this bold move: LED Extensions.
It's a highly-innovative procedure that hails all the way from California. A patent-pending gel-curing device bonds the eyelash extensions instantly with a precision Light Emitting Diode (LED). Attached to the tweezers and activated by the flick of a finger, it seamlessly cures attachments as they are applied. Compressing the 24 hour cure time of conventional lash adhesive into a few seconds, the LED EXTENSIONS ushers a new generation of quality and efficiency to lash extensions, developed and perfected for almost 10 years.
Soon to be introduced to the Philippines by NÉW Lounge, this is their biggest international partnership yet with Japan's legendary Eyelash Engineer, Maki Miura. Maki is a sought after industry expert, with 22 years of valuable experience in the Japanese eyelash industry under her belt. Every year, she personally trains around 1,200 lash artists. She was the first to acquire the LED EXTENSIONS technique and introduced it to Japan, and Filipinas will soon get to experience this revolutionary technique through NÉW Lounge.
With this partnership, NÉW Lounge PH is at the forefront of introducing the most up-to-date in eyelash technology to address the beauty needs of the ever evolving Filipina. The brand's vision is that every avid fan of their natural volume lashes will eventually shift their attention to the innovative techniques brought to the Philippine beauty industry by Maki Miura.
To know more about the LED Extensions by NÉW Lounge PH, you may visit their website at newloungeph.com. You may also check out their social media sites: NÉW Lounge on Facebook and @newlounge.ph on Instagram.
5 Things We Love About Nailplay, a Luxury Nailspa
Tucked into a quiet area in the hustle and bustle of Banilad, you can find a haven where you can look fabulous and fresh in one go.
Nailplay is a luxury nailspa that was a brainchild of five ladies, who wanted a place that was clean, had a relaxing ambience away from the city, and basically, was their own secret getaway.
Upon seeing the studio, a lush landscape is the welcoming sight. To get into the nailspa, guests have to cross a little wooden bridge, above a pond filled with koi fish. Immediately, it's obvious that a trip to Nailplay guarantees a relaxing experience.
Faye Louise Veloso, the woman who manages Nailplay, explains that the studio's overall concept is more in line with wellness.
"It's really a cross between an ordinary nail salon and a spa, so we refer to Nailplay as as Nailspa," Louise says.
The nailspa, as it's lovingly called, offers services such as their Luxury Urban Escape, which involves an hour of relaxation through their SpaPlay Mani and Footspa, followed by your choice of a deep back and shoulders massage, or their 30-minute hair treatment.
Of course, Nailplay also offers nail services, with a choice of regular or gel nail polish. For those who want a fancier take on nails, you may also get nail art done by their staff. To complement the massage and nails, try Nailplay's Signature Mink Eyelash Extensions These are lightweight and natural-looking, as it comes in three different lengths to match one's natural eyalashes. And, to round off the pamper session, they also offer eyebrow waxing and threading! There's no need to hop from one place to another to get all these services done.
For those who want to have bridal showers or a pamper-filled birthday bash, Nailplay also offers packages that fit the client's needs. The package includes the exclusive use of the venue for three hours, manicure and pedicure for all the guests and light catering for the event. During the event, guests may upgrade to any of the other services that the nailspa offers.
"It's been quite popular with bridal showers, but we recently hosted a children's birthday party," Louise shares. "I've been told the kids had a blast!"
Louise believes that Nailplay's venue plays a huge role in its success.
"The landscaping was done beautifully, and it doesn't even feel like you're in the heart of Cebu!" She says. "Our friendly beauty therapists are also what make Nailplay what it is—our top customer service is why our clients keep coming back."
While Louise is often between Cebu and Sydney, she shares that treating herself is as simple as taking the time to eat well, do some exercise, or get a footspa—at Nailplay, of course. Her personal favourite service though, is their Signature Mink Eyelashes.
"One of the beauty therapists even thought I had naturally long lashes," she recounts, "without realising I just had them done!"
While Nailplay has only one store in Cebu, Louise divulges that they have plans of expanding in the future.
"I think the wellness market in Cebu is ready for our luxury and boutique Nailspa services," she states. "Hopefully within the next five years, you'll see more Nailplay stores in similar unique locations."
Check out the video below to know the 5 Things We Love About Nailplay, or visit their website at www.nailplayphilippines.com.
These Four Women Show Us How They Empower Themselves Through Pole Fitness
Charmaine, Jane, Ginie, and Ant are four women who take women empowerment on another level. With their daily morning routine of working their day jobs and attending to other matters, they all meet up in the afternoon to do one thing – Pole Fitness. Inside their studio, Pole Sphinx, they practice and teach other men and women about the beauty and grace of Pole Fitness and how it has helped them achieve much of what they are today.
Zee takes you inside their studio to fully know how these women empower others through Pole Fitness.
Get That Glow Up at Rustan's Beauty Addict
Cebu's favorite annual celebration of skincare, haircare, fragrance, makeup and all things beauty is back for its fourth run this Thursday, October 10 in Rustan's Cebu, Ayala Center Cebu.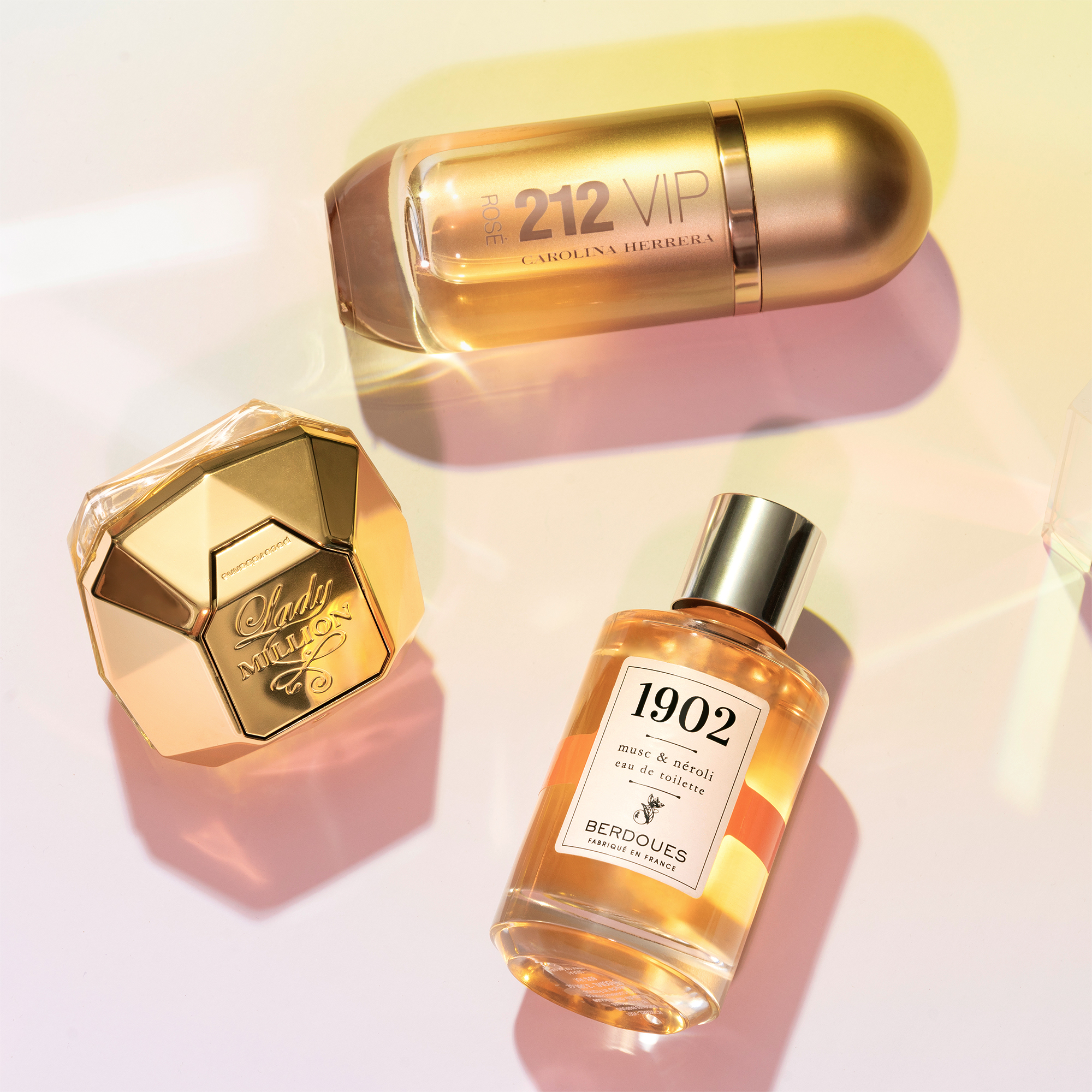 Heads up, Beauty Addicts! The metro's favorite annual celebration of skincare, haircare, fragrance, makeup and all things beauty is back for its fourth run. Say hello to Rustan's Beauty Addict's 2019 iteration: the GLOW Beauty and Beats Festival. Happening on October 10 at Rustan's Cebu, the first-of-its-kind festival brings together beauty gurus, skinfluencers and makeup aficionados alike in a celebration of two things we're guilty of loving most: beauty and music.
READY, SET, GLOW
Music has long been recognized as an avenue for self-expression and freedom, which makes it the perfect counterpart to the color, spirit and playfulness of the beauty realm. The GLOW Beauty and Beats Festival joins these creative forces to fashion an all-new Beauty Addict experience.
For Beauty Addict 2019, Rustan's Cebu as we know it will transform into a wonderland of bright lights, fun installations and vibrant palettes, setting the scene for a festival getaway right in the heart of the city. Attendees can shop Rustan's the Beauty Source's ever-growing roster of beauty brands including CHANEL, La Prairie, Clarins, Jo Malone, Perricone, Nuxe, MAC, L'Occitane, Phyto, Diptyque, Jane Iredale, Stila, Deborah Lippmann, Acca Kappa, among others.
There will also be activity booths where Beauty Addicts in attendance can amp up their festival-worthy looks even further with a sprinkling of glitter, braid bar or an additional pop of color. Photo walls and a ball pool made specifically for snaps and Boomerangs will also ensure plenty of 'gramming opportunities. To add more flair to your posts exclusive Beauty Addict Glow Instagram stickers, wallpapers and quizzes are available for your use!
That's not all: what good is a festival without music? Live performances by DJ Gio Visitacion, The Wonggoys and Pandora await GLOW-goers. In between sets, attendees can listen to the specially curated Rustan's Beauty Addict: GLOW Spotify Playlist (bit.ly/RustansBeautyandBeats) as they post away on social media from the comfort of the lounge and cocktail area.
DEALS, DISCOUNTS AND DIGITAL DELIGHTS
Making the Beauty Addict experience even better for shoppers this year, Rustan's the Beauty Source is delivering on the digital front, too. Generating more buzz for the annual celebration of all things beauty, Rustan's has created a variety of exclusive Beauty Addict Glow Instagram stickers, wallpapers and quizzes for Beauty Addicts to enjoy.
This year's event also marks the launch of the Beauty Addict mobile app. Simply download the Rustan's FSP App on Google Play or the App Store and instantly gain access to all your Beauty Addict card privileges! Points earned on purchases made during the event can now be credited through the mobile app.
Any purchase made during the GLOW Beauty and Beats Festival promises an automatic Beauty Addict membership. For existing Beauty Addict members, we encourage you to download the app to get a 50-point reward equivalent to a Php10,000 purchase. Even better, points earned by members from purchases made on the day of the event will be multiplied by 10!
This year's celebration is in partnership with Metrobank Femme Visa and Metrobank Femme Signature Visa. Guaranteed to be bigger and grander this time around, don't miss out on taking special snaps and make sure to have your photos taken by Sweet Escape Photography. Enjoy drinks and cocktails from local craft beer brand Engkanto Brewery.
Keep up with the latest deals, promos and brand offerings by following Rustan's the Beauty Source on Facebook  and Instagram (@RustanstheBeautySource) or visiting their official website at Rustans-thebeautysource.com
Follow and listen to the curated Glow Beauty and Beats Spotify playlist here: bit.ly/RustansBeautyandBeats
Official hashtags: #RustansBeautyAddict #RustansTheBeautySource and tag us @rustansthebeautysource