Here's How to Look Fab and Get the Ultimate Confidence Boost
There's something reassuring about having a one-stop shop for your beauty needs. The Fab Lab Lifestyle, a Cebu-grown brand, has you covered.
Many of us have our go-to spots to help give us a confidence boost. It may be in the form of a beauty parlour to get a new 'do or a fresh colour for your claws (you know, fingernails) or a skincare center for your facials and beauty drips. 
Whatever it is, we're bound to have our personal favourites, especially if it's about good quality service. But if you're someone who hops from one favourite place to another, having to book appointments ahead and stressing yourself out by allocating enough travel time to get there—considering crazy, unpredictable traffic—it might not be the most ideal state of mind when you just want to relax. 
There's something reassuring about having a one-stop shop for your beauty needs. A place where you don't need to worry about booking multiple appointments, rushing to the next one on time, or having to brave the traffic to get there. Somewhere that offers premium services. This begs the question: is there a place like that in Cebu? 
The answer? Yes, there is—The Fab Lab Lifestyle.
A specialized beauty studio, The Fab Lab Lifestyle is a Cebu-grown brand established by Janie Flores after what she calls an unconventional beginning: a heartbreak. 
"I used to date a guy and on the day of our break-up, one of the last things he told me was this—'I think you look better without your lash extensions on because they look fake and they make you look old'," she shares. 
The words stuck to her and made her vow to find an alternative for lash extensions. Janie discovered the keratin lash lift and tint, an innovation to the traditional eyelash perming. She shares that at the time, it wasn't offered in Cebu yet and cost at least P4,000 to get it done in Manila—that's not including airfare and accommodation yet. And so she decided to introduce the procedure to Cebu.
"The early days of The Fab Lab Lifestyle can be described as this: me alone in a small room, catering to lash lift appointments," Janie recounts. "I remember seeing the happy reactions of each client and their more confident smiles after seeing the results, and that encouraged me to go on! It was priceless."
As time went on, Janie's clientele grew and she knew she had to open a studio and provide more services. She had cases where her clients had short lashes and preferred lash extensions, which encouraged her to offer lash extensions.
"As I did not want them to experience the same fate that I did," she says, "I made sure to offer lash extensions that look so natural, people can second-guess if it were lash extensions or just naturally beautiful lashes."
For Bright Peepers
With extensive research coupled with working with international instructors, Janie's training took at least a year. From there, the VIXEN Lash Series was born. It's a collection of lash extension variants made of the lightest and most advanced hypoallergenic antibacterial midnight sable lashes, bonded with hypoallergenic lash glue and utilizing a patented technique from one of Korea's best lash artists.The Fab Lab Lifestyle also offers premium lash enhancement services like the lash rehab program, lash lift, tint and lash botox.
Their flagship lash service, the VIXEN lash extensions, has several parts: the semi-lift, the upper lash extensions, and the lower lash extensions. The process takes about three hours in total, but it's worth the wait, and it gives you some time to doze off; after all, you can't be distracted by anything, since your eyes will remain closed throughout the whole process. Make sure your phone's switched off or put on DND—that's 'Do Not Disturb'—mode the whole time, though, so you won't disturb other customers. Whether it's a client, your mother or your beau, they're all put on the back burner for those three hours. You're there to relax, remember?
Each lash service ensures that you're looking alive, alert, and awake—and definitely enthusiastic after seeing the results. Fab Lab's specialists make sure to ask the client for their preferred look, and offer their suggestions as well. 
"The goal is to make them look as natural as possible," says Joy, their assistant manager. 
The Fab Lab Lifestyle cares about their clients, so their team ensures that each customer likes the outcome before they leave the studio. Customer satisfaction is important to them, so they can easily adjust according to their clients' liking—no charge incurred. Aside from enhancing lashes, they encourage customers to take better care of their lashes as well. 
Fab Lab's Lash Rehab Program is a painless nano-needling program that promotes lash growth and follicular repair. The progress of each client's lashes is measured by a ruler every week. It's a great option for those who want to take a break from lash procedures and just give their lashes the rest it needs.
"We try not to apply lash extensions on baby lashes, since that would cause damage to the still-growing lashes," adds Joy. "We advise our clients to avail of our products that help with lash growth."
These products include the Lash Tree, a water-based treatment that doesn't affect the effectiveness of the bond that holds down the lash extensions. There's also the Treatment Mascara for the lash lift, also water-based, since it's not advised to wear waterproof mascara. 
For Fresh Nails
While you have your lashes done, you can also avail of their gel nail services, which use Korean techniques and tools. Their signature French Fade is a dainty look that everyday women can wear, especially because it's low-maintenance. Each layer of gel nail polish is applied delicately and cured under a specialized UV lamp. 
The French Fade is Janie's second favourite service at Fab Lab, the first of course being the VIXEN Lashes. 
"It's my go-to nail art design because of its clean aesthetic, which is so versatile that it can go from casual to dressy," Janie shares. "I believe these are total mood boosters that will make a woman feel instantly more confident after their visit."
There's also the marble design, which gives your nails a fancy touch. For those who prefer plain, solid colours, a wide range of colours are available to choose from. Customers may opt to change the colours of their signature designs, and that's how you know The Fab Lab Lifestyle cares for their customers. 
For Glowy Skin
On top of their lash and nail services, they also have nutrient drip therapy and the Korean glow BB procedure, the latter of which is unique, as it's patterned according to your skin type. That means that even if you have normal, dry, or oily skin (or a combination of any of the three), the facial will adapt to it and leave your face fresh and glowing. 
Currently, this service is undergoing improvements. Joy divulges that their team is flying to Korea this month for further training, but for what exactly, she doesn't share. It seems like Cebuanas are in for a pleasant surprise once The Fab Lab Lifestyle's specialists apply their overseas training to their practice.  
The Fab Lab Lifestyle goes beyond just providing high-quality procedures, as the brand revolves around women empowerment. 
"What we are really offering is a lifestyle of balance and a community of empowered women." Janie states. "We want to provide services that can make a woman feel incredibly confident and empowered, just as how women should be."
With this contagious energy, Janie and the team at The Fab Lab Lifestyle plan to make every Filipina embrace the empowered woman that she is and with it, empower others as well.
"We aim to equip each of our client the confidence she needs to face hurdles and conquer the roles she is given—may it be being a mom, a career woman, a student or a woman who is still trying to find her place in the world." she adds. "Whichever role our client may be in, we aim to remind them they have the ability to succeed in these roles and conquer them FABulously!" 
After a rundown of their offerings, it's clear that they want their customers to leave their studio without any worries. Their team hopes to bring the brand to the capital, to bring their level of service to the women of Metro Manila.
"As a homegrown Cebu brand, Manila is a big step for us," Joy says. "We hope to get a lot of support once we make this move."
It's still in the works, but their dream of opening a branch in Manila seems like it'll be a reality within this year. 
"The services offered in the Cebu branch will be offered in the Manila branch but we will be adding more services and innovations as well," Janie adds. "The concept would also be different, but I won't divulge too much! I shall let it unfold for itself."
To know more about The Fab Lab Lifestyle, you may check out their Facebook (The Fab Lab Lifestyle), Instagram (@thefablablifestyle) or contract them through 09560597978 or fablabcebu@gmail.com. 
What Makes Your Coffee Truly 'Guilt-Free'? Let's Delve Into the Details.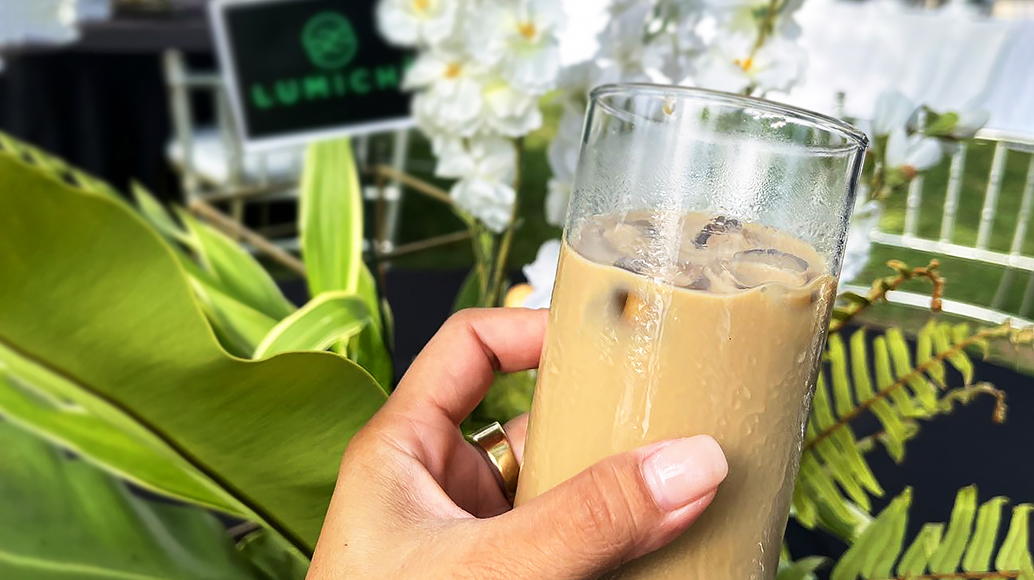 Coffee, for most people, is an essential drink to kickstart or fuel up their day. There are probably more coffee lovers around the world compared to those who can't tolerate this popular beverage. According to webmd.com, coffee is a drink made from coffee beans, which are the roasted fruit of the Coffea Arabica bush. People most commonly drink coffee to relieve mental and physical fatigue and to increase mental alertness.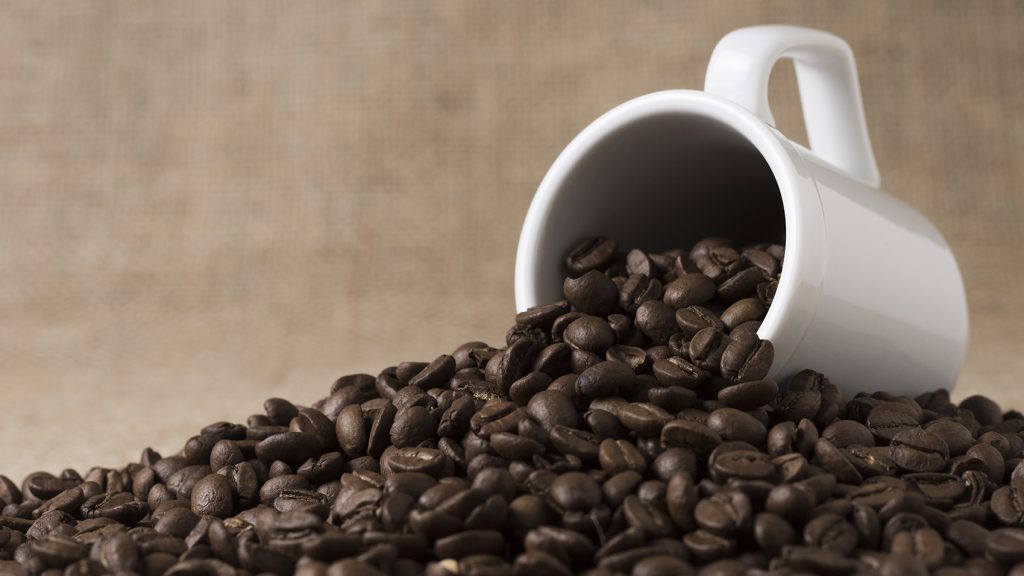 Although coffee has gotten some bad raps due to the side effects of its main active ingredient 'caffeine', which is a stimulant, it is believed the good side of it weighs more than the bad. Of course, everything boils down into not having too much of this beloved drink. 'Drink moderately', as the popular tagline goes.
According to Aaron Carroll, a professor at the Indiana University School of Medicine and health research blogger at The Incidental Economist, is taking a stand in a recent New York Times article: "It's way past time that we stopped viewing coffee as something we all need to cut back on," he writes. "It's a completely reasonable addition to a healthy diet, with more potential benefits seen in research than almost any other beverage we're consuming. It's time we started treating it as such."
Well, not all coffee are created equal. Some are carefully formulated so that you will be able to enjoy without the worry. So, what makes your coffee truly 'guilt-free'? Aside from great taste, we are eyeing two important factors: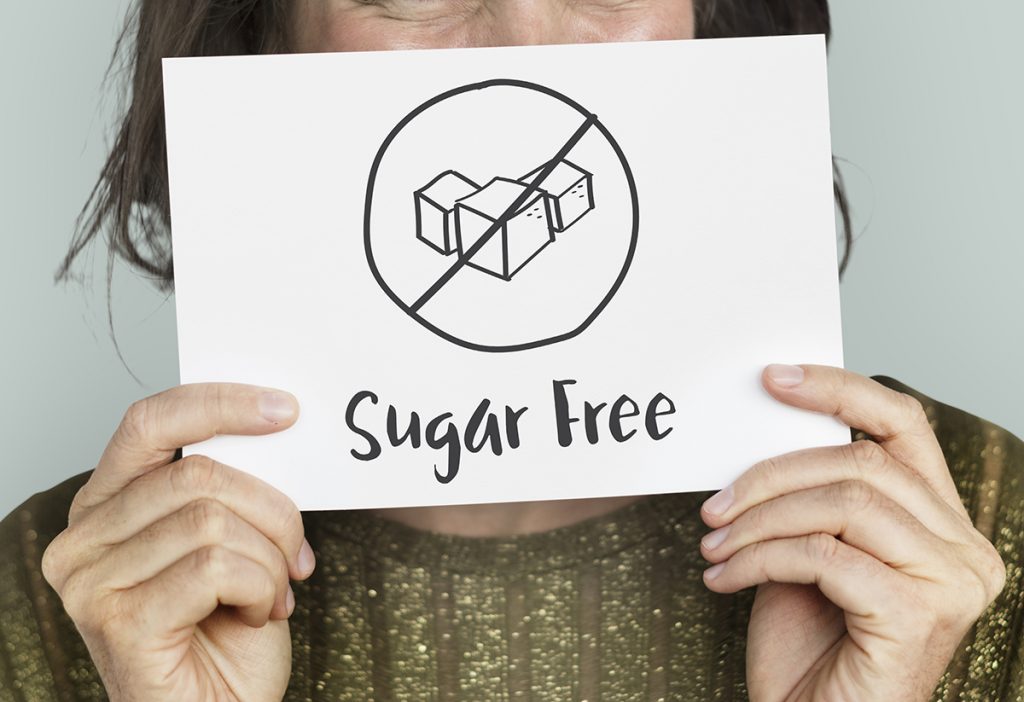 It must be sugar-free. We're all quite familiar on how too much sugar intake wreaks havoc not only to our inner health but also to our outside appearance. It can lead to some serious health problems like obesity and diabetes, not to mention how it destroys the natural collagen in our skin that is responsible in making us look young and wrinkle-free. Certain drinks opt for natural sweeteners like stevia, which is a healthier option.
It must have benefits for both beauty and wellness. A lot of brands around the world has concocted unique formulations to amp up the benefits of coffee in terms of beauty and health. Natural and organic ingredients were used to provide benefits to the skin hair and nails and to the overall physical fitness of the human body. Most of these added natural ingredients contains vitamins, minerals and antioxidants to fight oxidative stress and provide boosted energy levels. Some of these claim to have therapeutic benefits and may help alleviate some health conditions.
EDITOR'S PICK. Good news for all local coffee drinkers! You can now indulge in your favorite morning brew without the guilty feeling! A local brand from Cebu, Philippines, Lumiché, has recently launched their inaugural product–'guilt-free coffee', a carefully considered and researched beverage that promises all-day energy, with added benefits that will help you glow and flourish.
These benefits are as follows:
Sugar-free
Helps maintain energy levels
Strengthens hair and nails
Acts as an appetite suppressant
Has anti-inflammatory properties
Helps improve skin texture
Aids in fat-burning and weight loss
Aids in better bowel movement
Lumiché guilt-free coffee is able to provide the above-mentioned benefits due to the natural ingredients it contains:
Collagen
Spirulina
Ginseng
L-Carnitine
Mangosteen
Garcinia Cambogia
Moringa
Stevia
Non-dairy creamer
Lumiché guilt-free coffee is indeed a must-try!
Lumiché  is available for online buyers on their official website www.lumiche.ph, as well as on Lazada and Shopee. Starting April 6, 2022, lovers of coffee may also purchase in either take-home packs or ready-to-drink hot or cold cups in SugboMercado IT Park.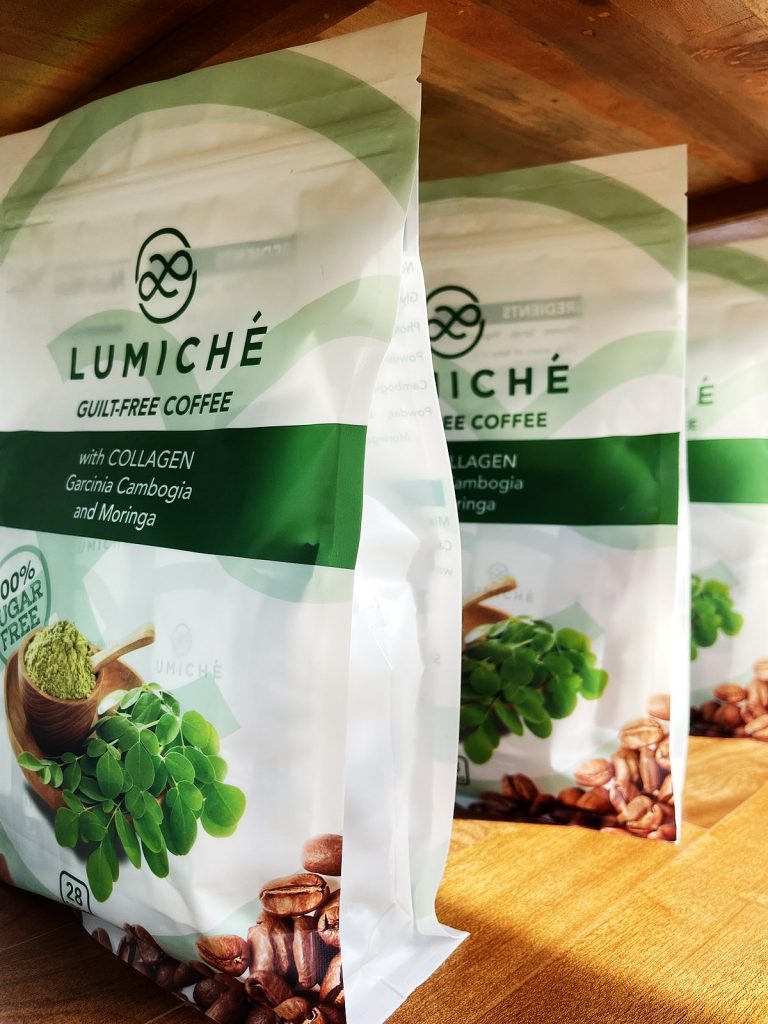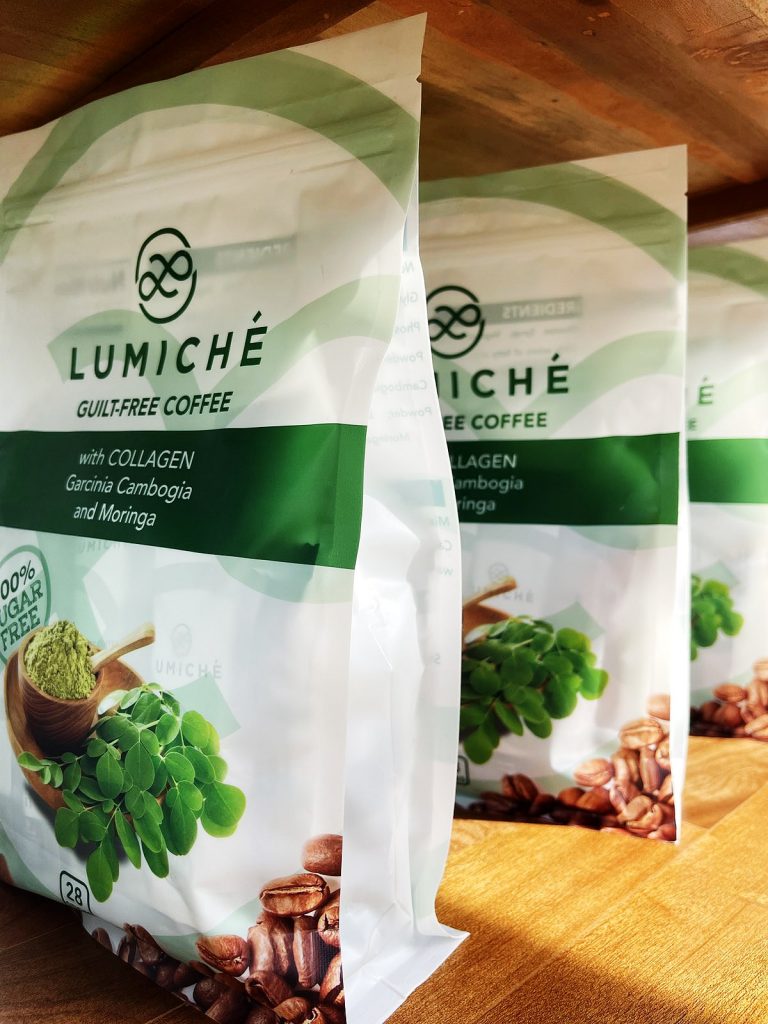 For more information and updates, like and follow their Facebook Page.
Lumiché is also looking to partner with resellers within Cebu Province, and distributors in major cities in the Philippines. For inquiries, call (+63.917.707.5279 or email them at hello@lumiche.ph.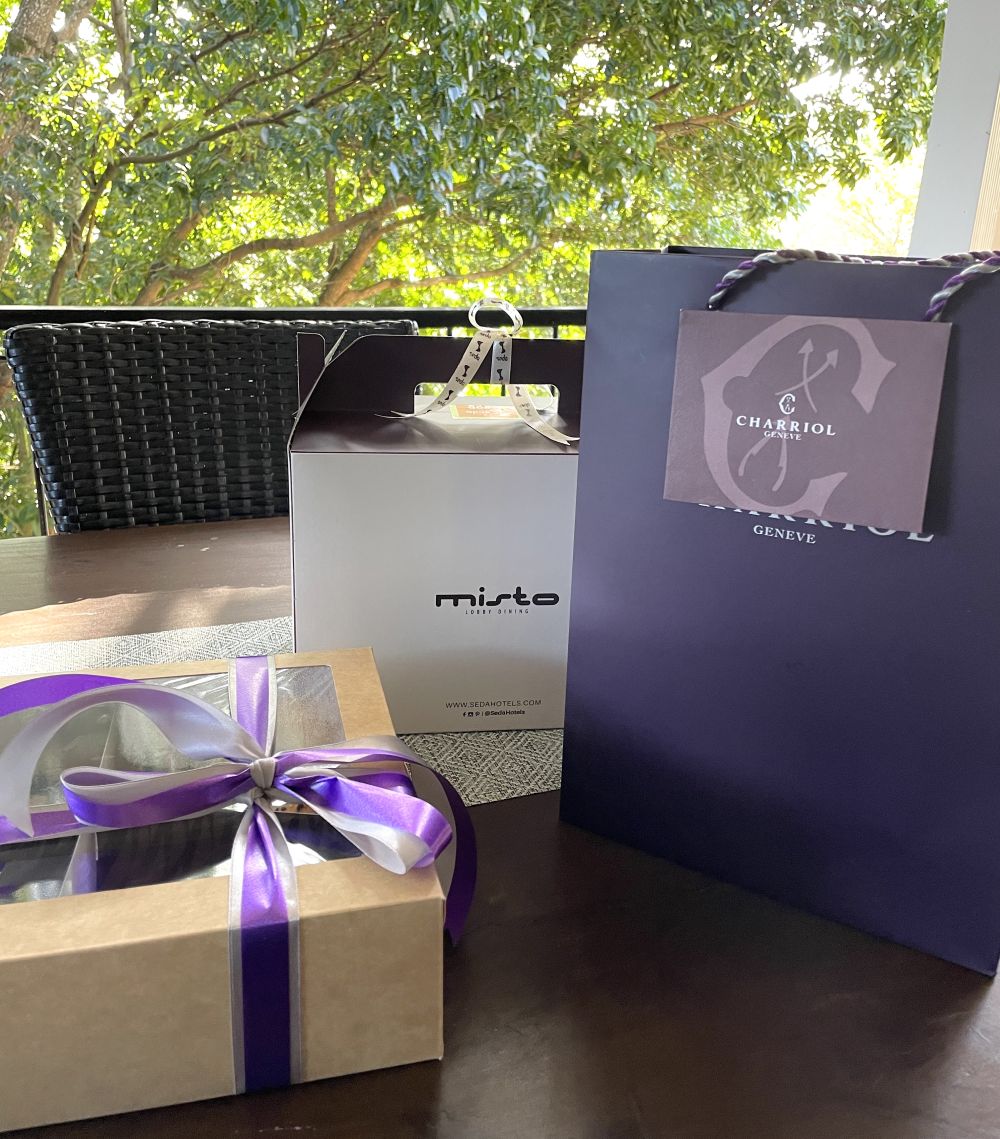 When a basket filled with tea goodies of macaroons, delicate cakes and sandwiches was delivered, it came in the signature purple color of this iconic brand. "Very Charriol", as Coralie , the CEO of the Swiss brand, might have put it. She didn't actually use that term to describe the savories. Rather, she was describing the cable bracelet that makes their products distinct. Avid Rustans Cebu shoppers will find the Charriol boutique just off the main entrance of the department store, near the familiar scented hall at the first level. On display are an array of earrings, bracelets and watches enticing to those looking for retail therapy with pieces that are timeless and yet not overtly breaking the credit card limit.
The tea Zoom party, as arranged by our host Ginggay Joven, and Luzanne Manlapit who is the brand manager of Charriol in the Philippines, was as good as any press-do from pre pandemic normal times. And an intimate peak at lifestyle editors' lives as most of us were zooming from our living rooms, including Coralie who was answering our questions from her home in Geneva. Like most of us, she readily says, "I have a travel bug, and on weekends, I dream of where I can go!".
Philip Charriol, Coralie's father who started the brand in 1983, was a frequent visitor to the Philippines, making Manila (and Cebu) a side trip to his rounds of Singapore and Hong Kong. He made many friends in Asia and it was a sad day when everyone heard of his passing more than a year ago in a car accident at the Le Castellet racing track in southeast France.
These days, the company is in good hands with Coralie. She is set to debut a series of new collections building upon her father's vision, including a reimagined Celtic collection, a line of watches first introduced in the 80s. The latest Celtic Legacy watch has a more striking face with two dials and bigger bezels available in gold or rose gold. The cable bracelet is made up of 6 strands of steel and titanium alloy that are flexible and durable. It comes in an elegant 30mm case, making it an equally perfect accessory for both a lunchtime affair as well as to a glitzy night on the town.
Also new are their ocean-themed pieces. The Forever Starfish watch comes in two iteration of stainless steel or rose gold case with a white mother-of-pearl dial. The second one is the Marina bracelet collection — the Charriol signature cable tied around a porthole and clasped together by a Charriol dial, it's a fresh and young take for an everyday jewelry.
As a contemporary business leader, Coralie shared cautionary tales of polar bears and melting icebergs. Through their Charriol Living initiative, Philippe Charriol is a partner of the global organization Lonely Whale. It is a community of international businesses cognizant of the harming effects of disposable stuff in today's world. Particularly single-use plastics, which are harmful to marine life when they end up in our seas. She co-produced a compelling documentary titled The Story of Plastic (www.storyofplastic.org) "a searing expose revealing the ugly truth behind plastic pollution and the false solution of plastic recycling".
The company is committed to being socially conscious. Pretty soon, all Charriol packaging will be made of paper and sustainable materials. "We are interconnected tru our oceans", she explains. In addition, part of the proceeds of selected ocean-themed Charriol pieces like the Forever Turtle watch, the Forever Waves and Ocean bracelets, will go to the Lonely Whale organization.
Philippe Charriol comes up with new design for watches once a year or once every two years to keep it fresh. Their jewelry line is much more frequent with bracelets and earrings. When asked if the company will be coming out with smart watches, Coralie was quick to reply that although other prestige watch companies have tried it, Charriol will not be producing one. "But I am coming out with something by October which is a kind of an accessory to a techie watch. To connect Charriol to technology."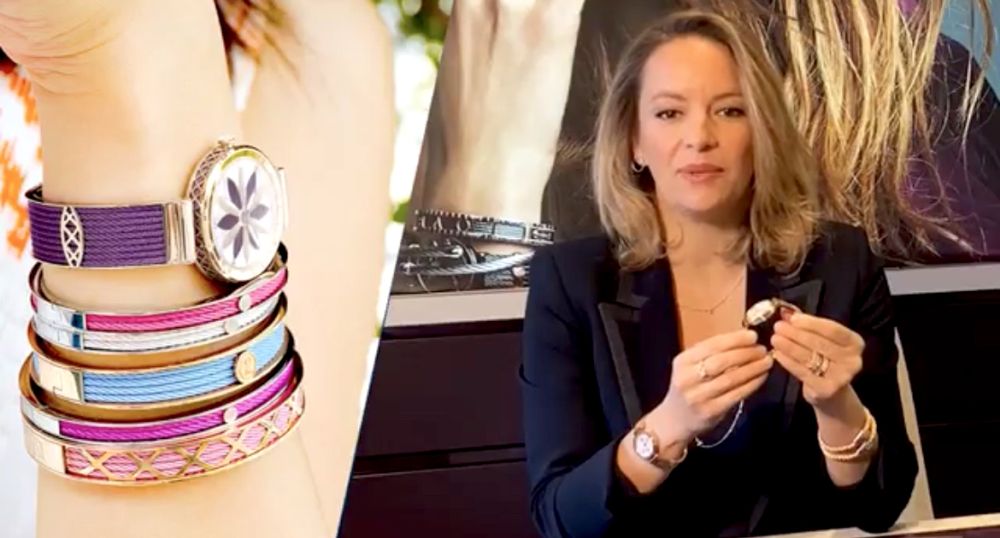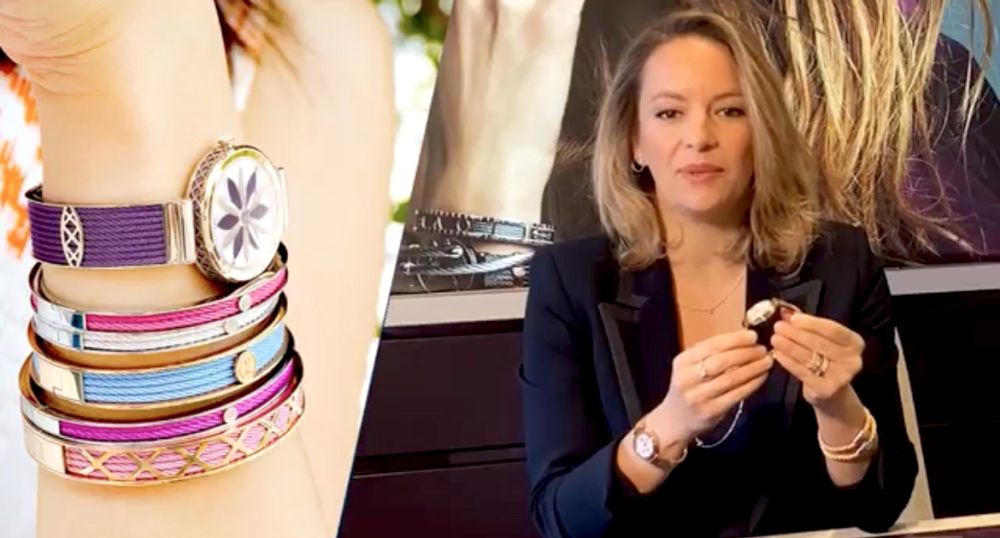 Coralie Charriol, the CEO of Charriol showing the Forever Starfish collection using mother of pearl face and their entry level cable bracelets in bright colors.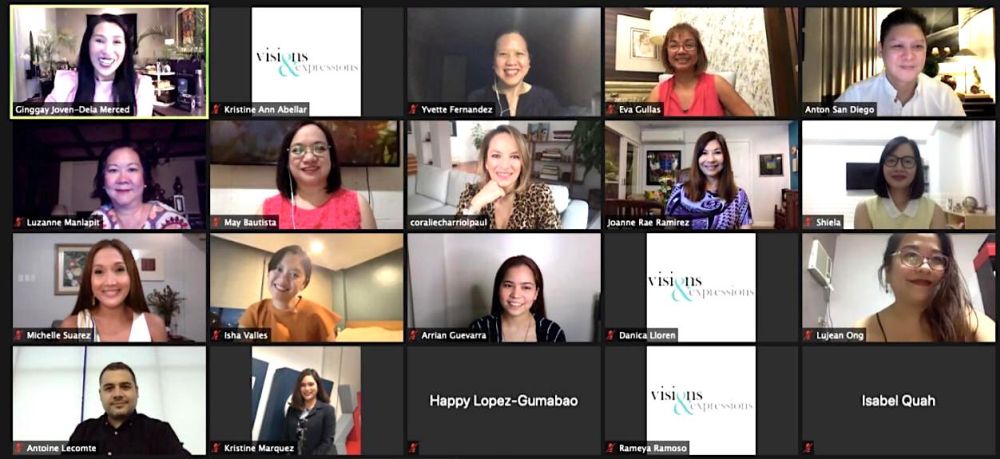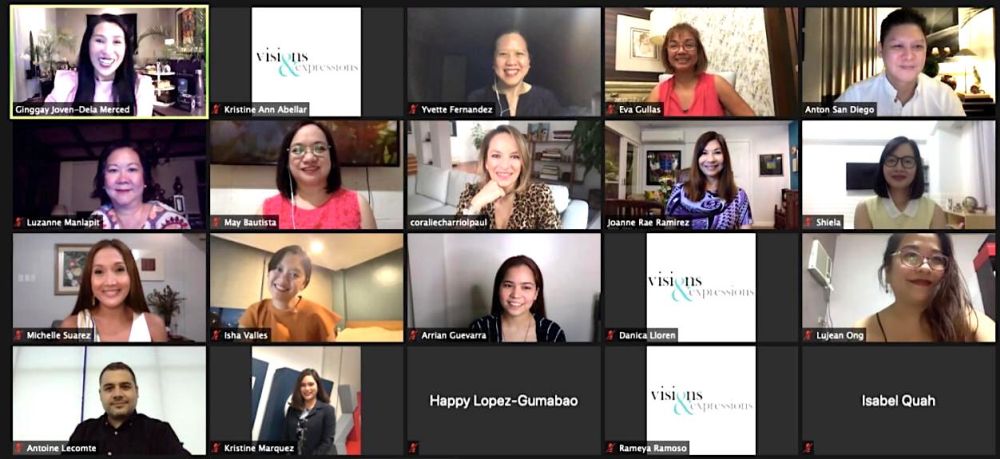 Screenshot of the Zoom tea party attended by top Manila lifestyle editors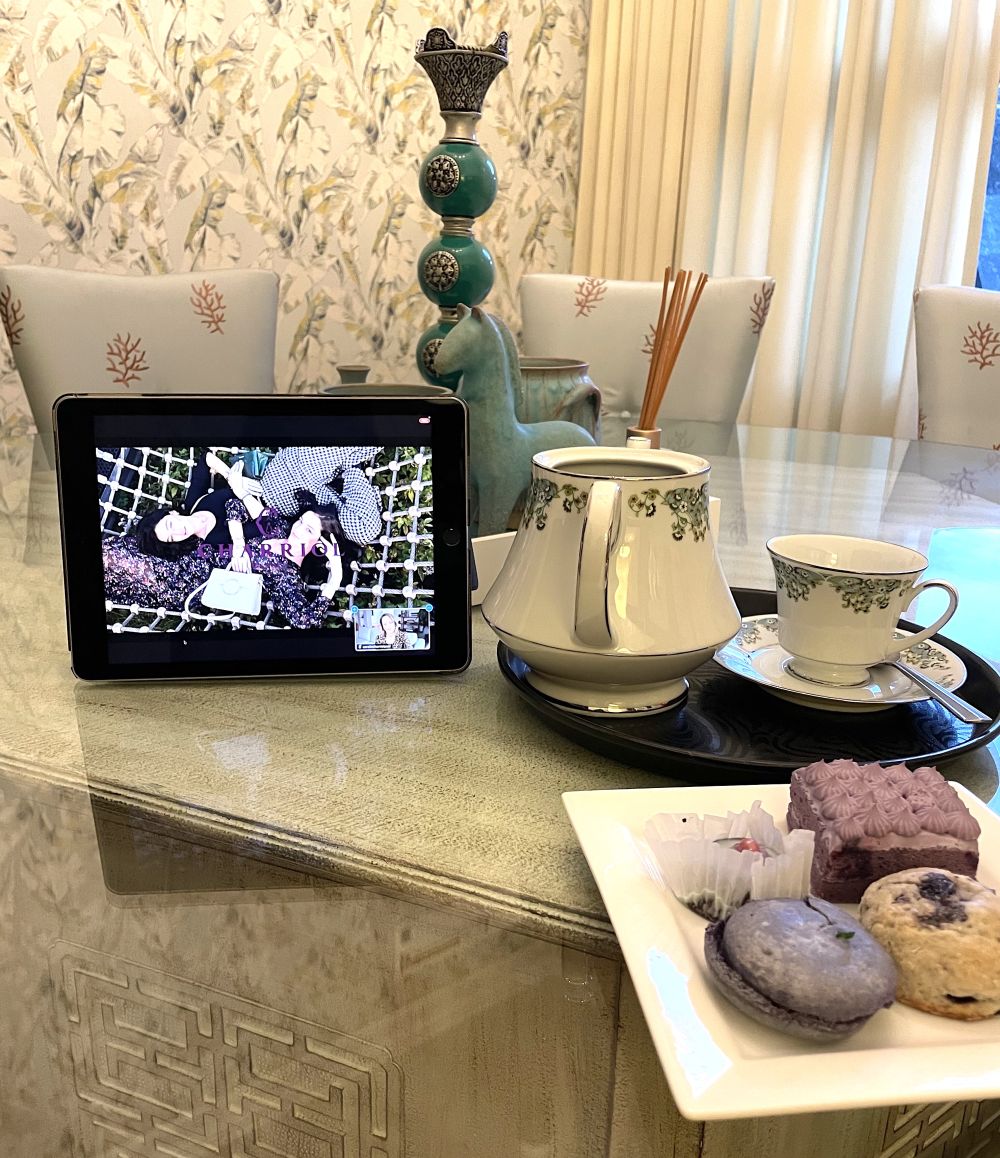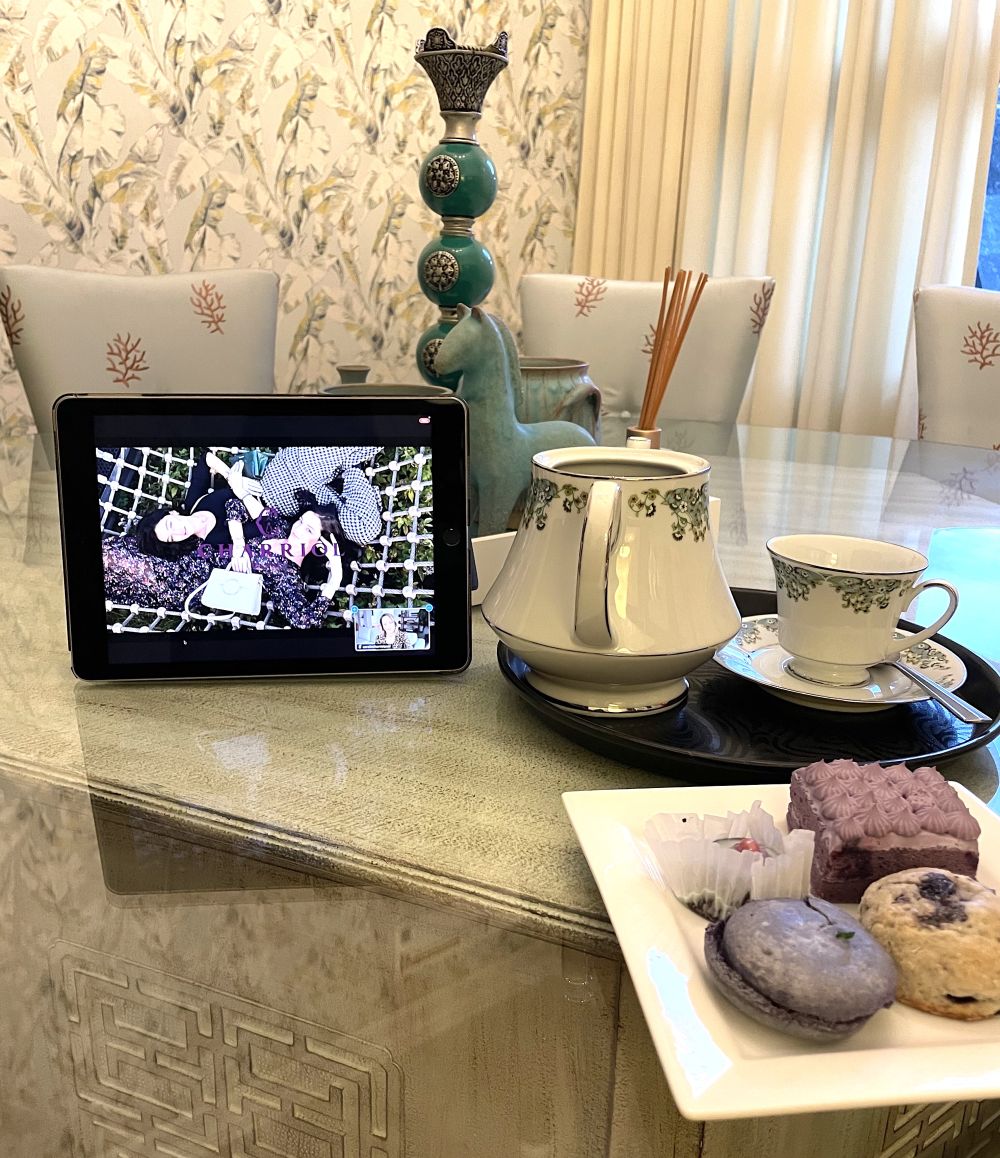 The tea goodies for the tea party delivered by the Charriol team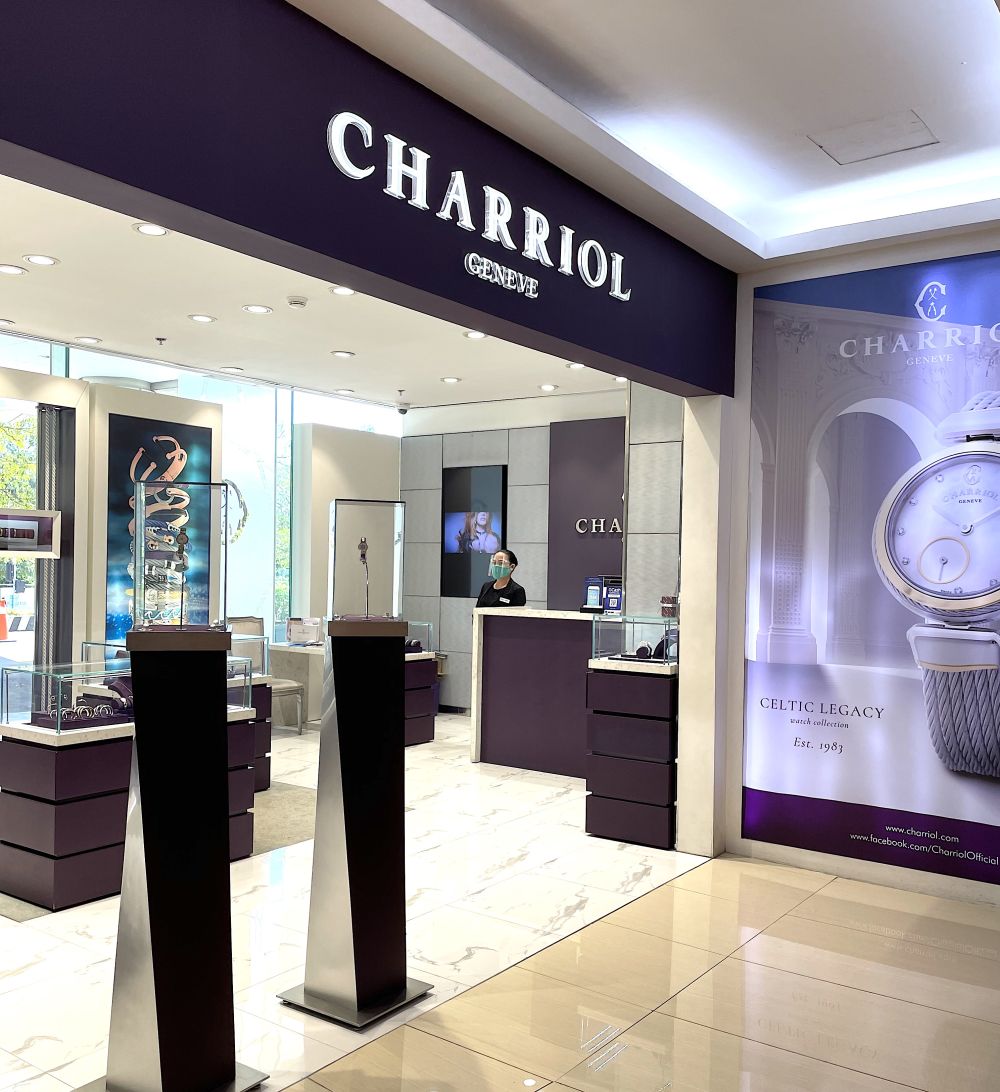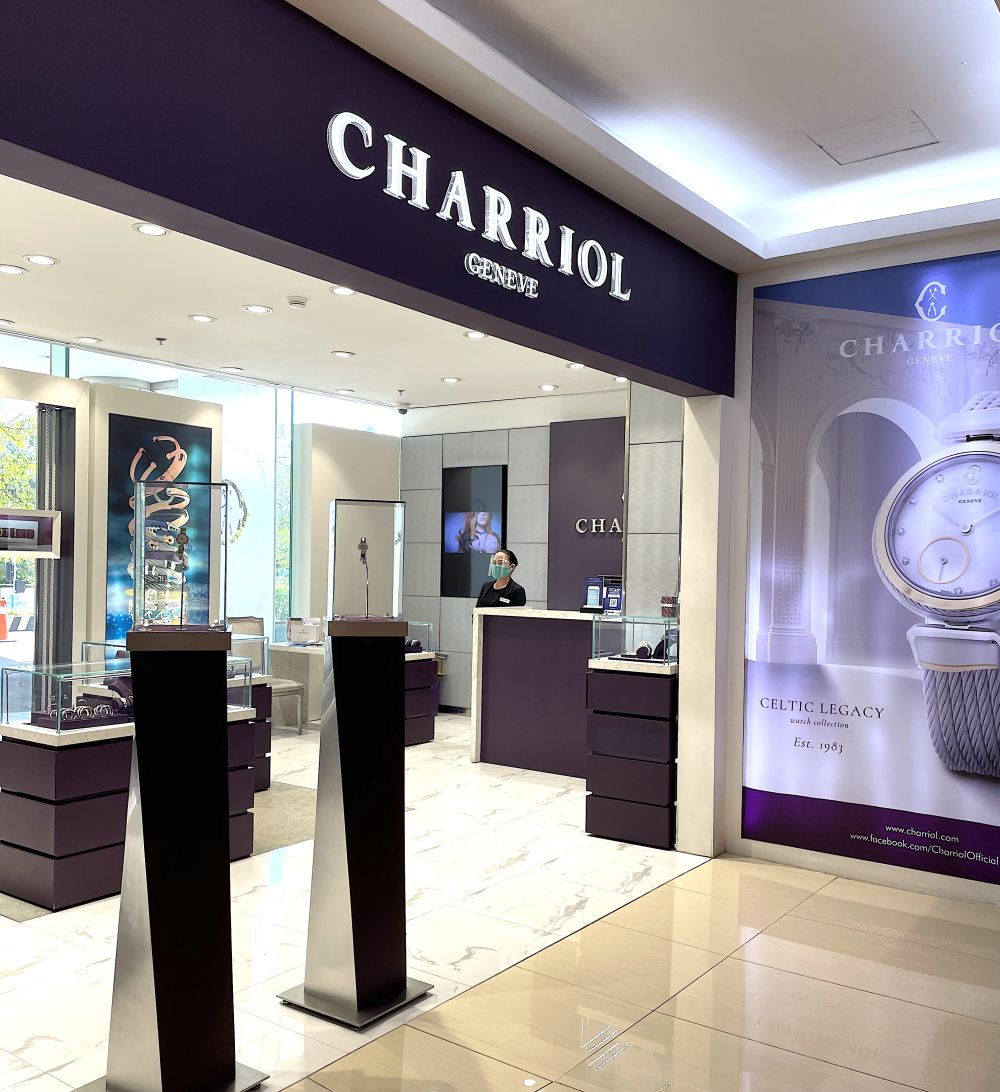 The Charriol boutique inside Rustans at Ayala Center Cebu
5 Things We Love About Nailplay, a Luxury Nailspa
Tucked into a quiet area in the hustle and bustle of Banilad, you can find a haven where you can look fabulous and fresh in one go.
Nailplay is a luxury nailspa that was a brainchild of five ladies, who wanted a place that was clean, had a relaxing ambience away from the city, and basically, was their own secret getaway.
Upon seeing the studio, a lush landscape is the welcoming sight. To get into the nailspa, guests have to cross a little wooden bridge, above a pond filled with koi fish. Immediately, it's obvious that a trip to Nailplay guarantees a relaxing experience.
Faye Louise Veloso, the woman who manages Nailplay, explains that the studio's overall concept is more in line with wellness.
"It's really a cross between an ordinary nail salon and a spa, so we refer to Nailplay as as Nailspa," Louise says.
The nailspa, as it's lovingly called, offers services such as their Luxury Urban Escape, which involves an hour of relaxation through their SpaPlay Mani and Footspa, followed by your choice of a deep back and shoulders massage, or their 30-minute hair treatment.
Of course, Nailplay also offers nail services, with a choice of regular or gel nail polish. For those who want a fancier take on nails, you may also get nail art done by their staff. To complement the massage and nails, try Nailplay's Signature Mink Eyelash Extensions These are lightweight and natural-looking, as it comes in three different lengths to match one's natural eyalashes. And, to round off the pamper session, they also offer eyebrow waxing and threading! There's no need to hop from one place to another to get all these services done.
For those who want to have bridal showers or a pamper-filled birthday bash, Nailplay also offers packages that fit the client's needs. The package includes the exclusive use of the venue for three hours, manicure and pedicure for all the guests and light catering for the event. During the event, guests may upgrade to any of the other services that the nailspa offers.
"It's been quite popular with bridal showers, but we recently hosted a children's birthday party," Louise shares. "I've been told the kids had a blast!"
Louise believes that Nailplay's venue plays a huge role in its success.
"The landscaping was done beautifully, and it doesn't even feel like you're in the heart of Cebu!" She says. "Our friendly beauty therapists are also what make Nailplay what it is—our top customer service is why our clients keep coming back."
While Louise is often between Cebu and Sydney, she shares that treating herself is as simple as taking the time to eat well, do some exercise, or get a footspa—at Nailplay, of course. Her personal favourite service though, is their Signature Mink Eyelashes.
"One of the beauty therapists even thought I had naturally long lashes," she recounts, "without realising I just had them done!"
While Nailplay has only one store in Cebu, Louise divulges that they have plans of expanding in the future.
"I think the wellness market in Cebu is ready for our luxury and boutique Nailspa services," she states. "Hopefully within the next five years, you'll see more Nailplay stores in similar unique locations."
Check out the video below to know the 5 Things We Love About Nailplay, or visit their website at www.nailplayphilippines.com.