Ever the design-oriented couple, James and Tasha Dixon inject their personal signature in updating a home that evokes traditional Filipino architecture.
It was a particularly hot January afternoon cruising through Bauhinia Drive, but the Zee Lifestyle team was in for a cool surprise upon arriving at the residence of James and Tasha Dixon. Nestled in an alcove just a short drive away from the entrance, the house which was built in 1947 is a treasure for anyone wishing to live a laid-back lifestyle in Cebu's urban jungle.
The exterior brings a certain flurry of nostalgia mixed with curiosity of the history that has transpired within its walls. It has a seamless combination of contemporary and classic design with parts of the outside wall decked in frosted glass cutting and red brick walls that you can only find in houses with old Filipino architecture. The color of the house, however, is painted with reds, blacks and whites giving it a more up-to-date Tudor look.
The two large wooden doors were opened and we were welcomed by a household member into the foyer connecting to a home office with two floor-to-ceiling glass walls presenting a wide view of the backyard. The first thing to greet us was a big brown, fluffy teddy bear lounging on a white chair, a sign that this was a child-friendly space.
Prior to moving to Bauhinia, the Dixon residence at North Town Homes, which was featured in this very magazine two years ago, was very modern and minimalist. Yet the couple longed for a house that had a much cozier feel and a more vintage look incorporating distinct Filipino character. This dream was realized in January 2015 when they moved into their current home along with their three children and four dogs.
While waiting for Tasha to arrive from the office, we were led into the living room where we easily found ourselves at home sitting on their huge comfy couch. Fronting the sofa is a flat screen TV on a custom-made console of wood and iron girders from the scrapyard with two plastic T-rexes waiting to pounce on either side. The dining area adjacent to the living room features the wall décor housing a variety of books and family pictures giving it a nice homey touch.
The Dixon's love for art is clearly evident in the pieces found in their home. On one wall sits one of their favorites, a hand drawn piece entitled by their friend Peter Yuill who also designed the mural at Unos, the café and hub for motorcycle enthusiasts that Tasha and James founded.
"Though it's hot outside, it's surprisingly cool in here," features editor Patty Taboada remarked and I couldn't help but nod in agreement. The area where we were sitting had wide windows with sleek, black shutters opening to the driveway curving around a rotunda plotted with trees and a manicured lawn. Tasha's car came into view and we stood up to meet her at the foyer. "Sorry for coming a bit late. But, welcome to my home!"
We went back into the living room where the doors accessing the lanai were drawn. The expansive yard was one of the reasons why Tasha chose this place. "The kids have more room to run around here compared to our house in North Town." The children weren't the only ones enjoying the spacious yard. As soon as we stepped out, two of their four friendly dogs were playfully running around us. One feature of the veranda which the couple loves is the woven ceiling that Tasha points out to us.
Tasha then leads us up the big wooden staircase going to the second floor. The landing mid-flight is the perfect place to view another much-loved art piece which the couple received as a wedding gift. The gargantuan oil painting called Scapa Flow filled up most of the space on the wall. Simon Birch, the artist and friend of the couple, was featured in the New York Times for his work 'The 14th Factory' which is the biggest art installation in the history of New York.
On the second floor, we immediately see an assortment of toys and books neatly arranged against a wall with a couch across it, a nook where the kids can read and play. Tasha strolls into the master's bedroom where another Simon Birch painting is mounted on the wall above the bed. She opens the balcony windows and a cool breeze comes in.
I ask her how the kids felt about moving to this house and she smiles and says, "The kids love it here and they get to meet the other kids in the neighborhood too since they like playing in the rotunda in front of the house. I like giving them treats–we're known as the candies and cookies house."
We step back out into the hallway leading to the other side where the guest room is located. This room is lined with windows that would be a haven for any of the Dixon's visitors. The spacious bed sits in the middle of two pink lamps, an accent to the stark white paint in the room.
The last room that we checked on the second floor is the kids' room. Tasha takes a peek inside and shows us her three lovely children having their afternoon nap in their designated beds. "They're still asleep and I still have to go back to the office!"
As we headed downstairs, we noticed two more doors near the entrance and asked Tasha about them. "Well, one is the bathroom and the other one we still haven't quite figured out yet." The couple hasn't decided whether it would be a guest room, a music studio or a baking room though they're leaning towards a music studio since all of James' music collection is stored there.
With its vintage style windows, stone walls and wooden furnishings, the Dixons have truly enhanced this house with a blend of the couple's creative touch and plethora of art, making it their home and at the same time preserving its history and Filipino character.
by Korina Estrada photography Mark Philip Dales
Originally published in Zee Lifestyle, February 2016. For full access to our current and back issues, subscribe to Magzter.
Trendy Renovation Ideas for your Home or Condo.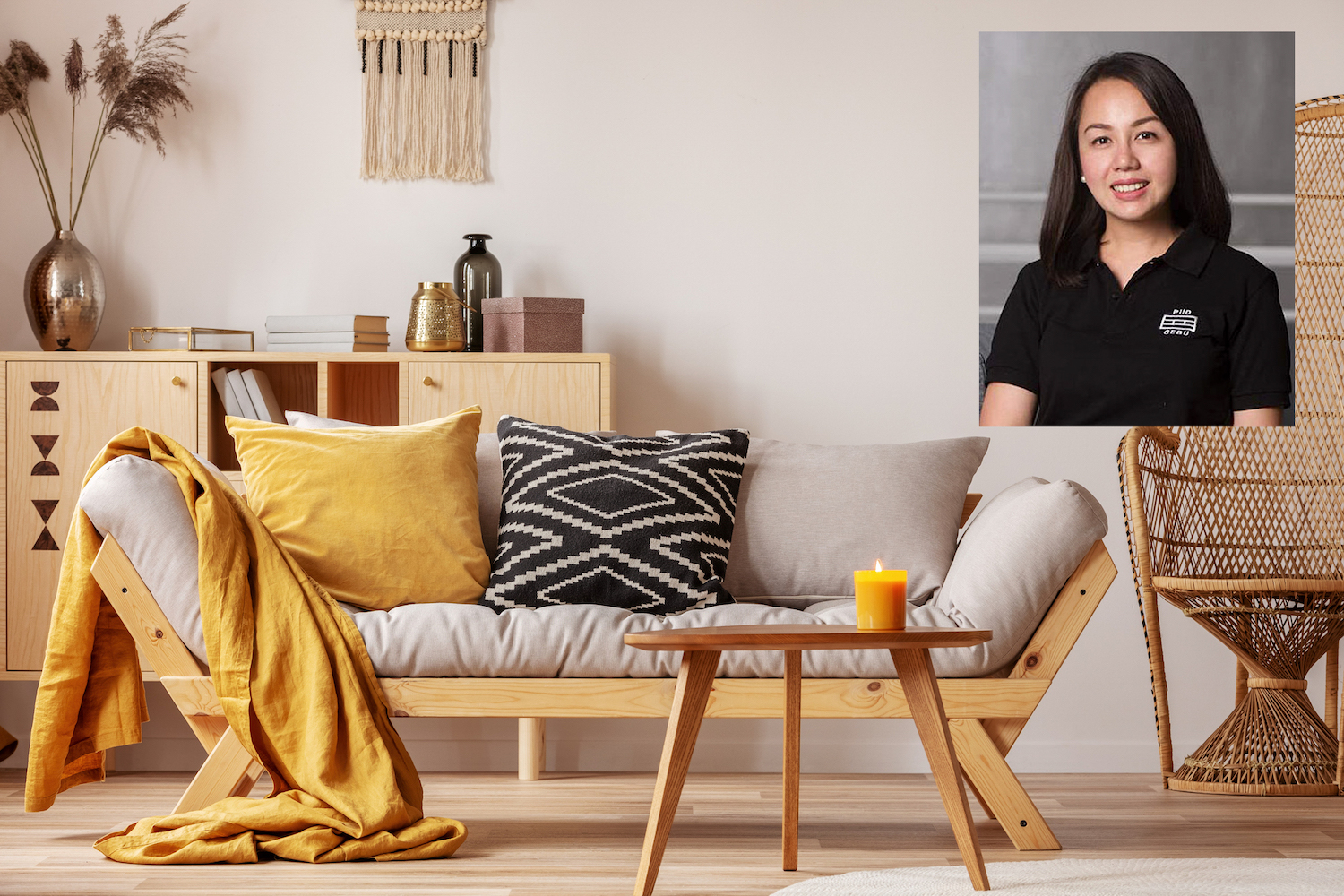 by Christa M. Cañizares IDr.
Part 1: Plan the Space to Suit your Needs.
A.)  Decide on a theme that reflects your personality. You can start by browsing through the internet and make a mood board on the colors, patterns, furniture and accessories that you love.
B.)  Work on your budget. This is essential to any renovation project. You can start with window shopping and scout for the key pieces and compare prices. You can also browse home products and purchase them online.
C.)  Invest in good and durable pieces.  Start with the big items that you often use. Your mattress tops the list as this is where you rest and recharge. Big items such as sofas and dining sets should be durable enough to withstand the everyday wear and tear. Choose a design that can easily go well with your space when you redecorate.
THROWBACK THURSDAY. Discover Why This Airy, Modern Structure in Busay is Called the Sky House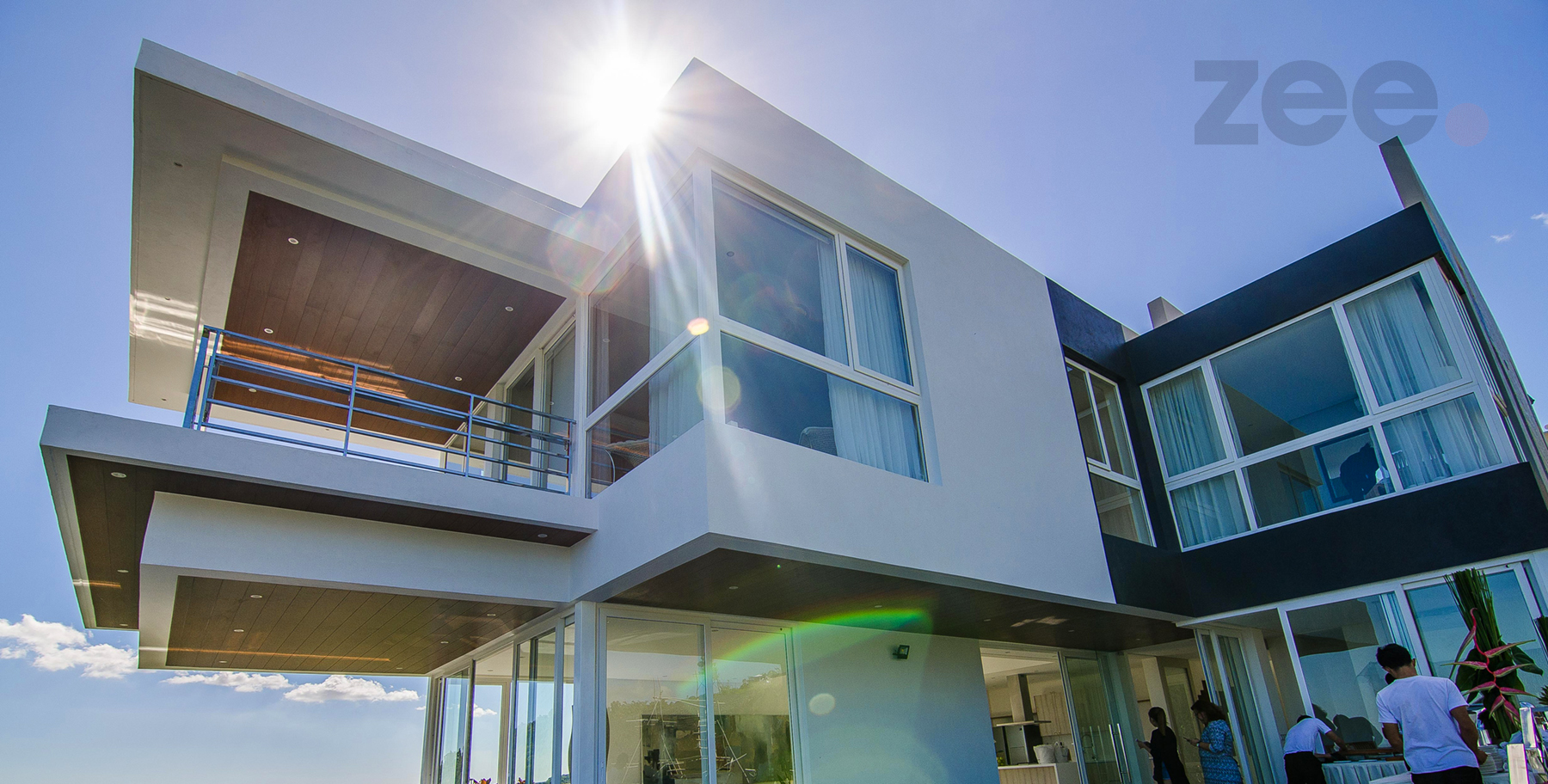 Defying Gravity
YKC Premier's first venture in Busay floats over a cliff and introduces a new brand of living in Cebu.
by Shari Quimbo photography Ezekiel Sullano
YKC Premier's first venture couldn't be more aptly named—Sky House was spot on—the airy, modern structure that juts out of a ridge in the Busay Highlands couldn't be called anything else. The drive up the hill levels to a short plateau right before the entrance of the village, allowing ample time for everyone to look up and admire a house that seems to be in defiance of gravity.
"When I saw the property, it was everything you could ask for, and it's in limited quantities so we wanted to maximize all its assets," says Victor Consunji, one-third of the group behind the project. "The problem was the land is narrow. Since we have the experience and capability, we thought, why waste all the good things about this property by just building on the ridge? Why not build over the ridge?"
Slater Young and Stephen Ku complete YKC Premier, a group of men who have come together to redefine the art of living with a view in Cebu. "Slater and I have been friends for a while, and I bumped into him at a wedding here in Cebu," Stephen recalls. "And then we were talking about businesses that we could do together, and he mentioned that he had a nice piece of land that he wanted to fix up. He showed me the place, and I thought it was beautiful. On the way back to Manila, I thought about Vic because I'm also working with him on his project in Manila called Mahogany Tree."
Once the three sat down to discuss the venture, Victor was immediately interested and, in fact, already had a vision for the house's design in his mind. The partnership played up each one's individual strengths and backgrounds—Victor comes from the family behind DMCI Holdings Incorporated, which have constructed Philippine landmarks such as the Manila Hotel and Shangri-La's Mactan Island Resort; Slater has a background in engineering and his family is also in construction; while Stephen is at the helm of Eventscape Manila and is behind some of the hottest restaurants and nightspots in the Philippines. "Victor would be the CEO, the visionary. His expertise is what we brought in here," explains Slater. "And since I'm also in construction, I was sort of his eyes here in Cebu. I'd be the CTO, Chief Technical Officer, and Stephen would be the CMO, marketing."
Although YKC Premier already has three strong personalities behind it, the guys decided to bring in another design visionary to help them complete the look of the Sky House. "The Sky House is unlike any other home in Cebu, and it was a designer's dream to be part of it," says Vito Selma, who brought in his iconic pieces, along with some custom-made furniture to complete the look of the Sky House. "Given its location and the abundance of windows, I wanted the home to feel just as light and airy—to simulate the feeling of flight. And to stay true to my brand, we just wanted to bring nature into the home, which can be seen in the materials, textures and colors in the space."
The look is relaxed but sophisticated, with many art pieces that Vito had commissioned especially for this project. "The installation in the entry is by me," he says of the large textured slab with pieces of wood in different finishes scattered on it. "I made it in a way that when someone walks in the house, they see a reflection of that piece and its materials in other areas of the home." Other notable pieces are in the living room: a large rattan sculpture of interlocking loops by Vito's sister Selina Romualdez, and a long painting with strokes in various shades of gray by Tzaddi Esguerra. "I love working with her for all our projects," Vito admits. "We tell her what colours to work with, and she makes the magic happen."
With the house finished in just over a year, the guys are looking forward to constructing seven more houses to complete the project, offering a lifestyle that is incredibly appealing. "Young, hip urbanites. Young families. If they're young, they at least feel young," says Stephen of who they see living in the space. "People who want to balance work and play, because this place is like a residence and a resort at the same time."
"Nowadays, with the way things are going in the Philippines, there is a focus on taking vacations, but not everybody has that chance. Not everybody can just take off whenever they want," Victor adds. "I really don't believe that a home is just your home, your vacation spot is just your vacation spot and your work place is just for work. I think you can have the best of all three, and this design incorporates that."
"It'll feel like you're going home to a vacation every day," Slater adds.
Although these gents are focused on the Sky Houses for now, they look forward to bringing more of this brand of living to other locations. "We're just looking for the right project, but I think the boys are in agreement that we really want to explore Cebu, particularly because this is the emerging market we want to be in. We just need to look for the right spot, and the right design," Stephen says.
More than just creating modern and luxurious properties, YKC Premier hopes to change the perception of what living in Cebu can be. "That's what we want to bring to Cebu," Stephen shares. "I haven't seen a development like this in Cebu, and a lot of the times I'd ask Slater, and he goes, oh no, the Cebuanos wouldn't want to spend for something like this. I kept telling him that if we build it, they will come. Cebuanos are ready for something edgy and daring, and I think this project will be a testament to that." With the first house already sold, that's certainly been proven true. After all, with just one visit to the Sky House, it's hard to imagine a better place to live.
(This article has already been published in Zee Lifestyle's February 2016 Real Estate Issue, "Defying Gravity" on pages 68-73.)
LOCKDOWN FUN: Whose Crib is This?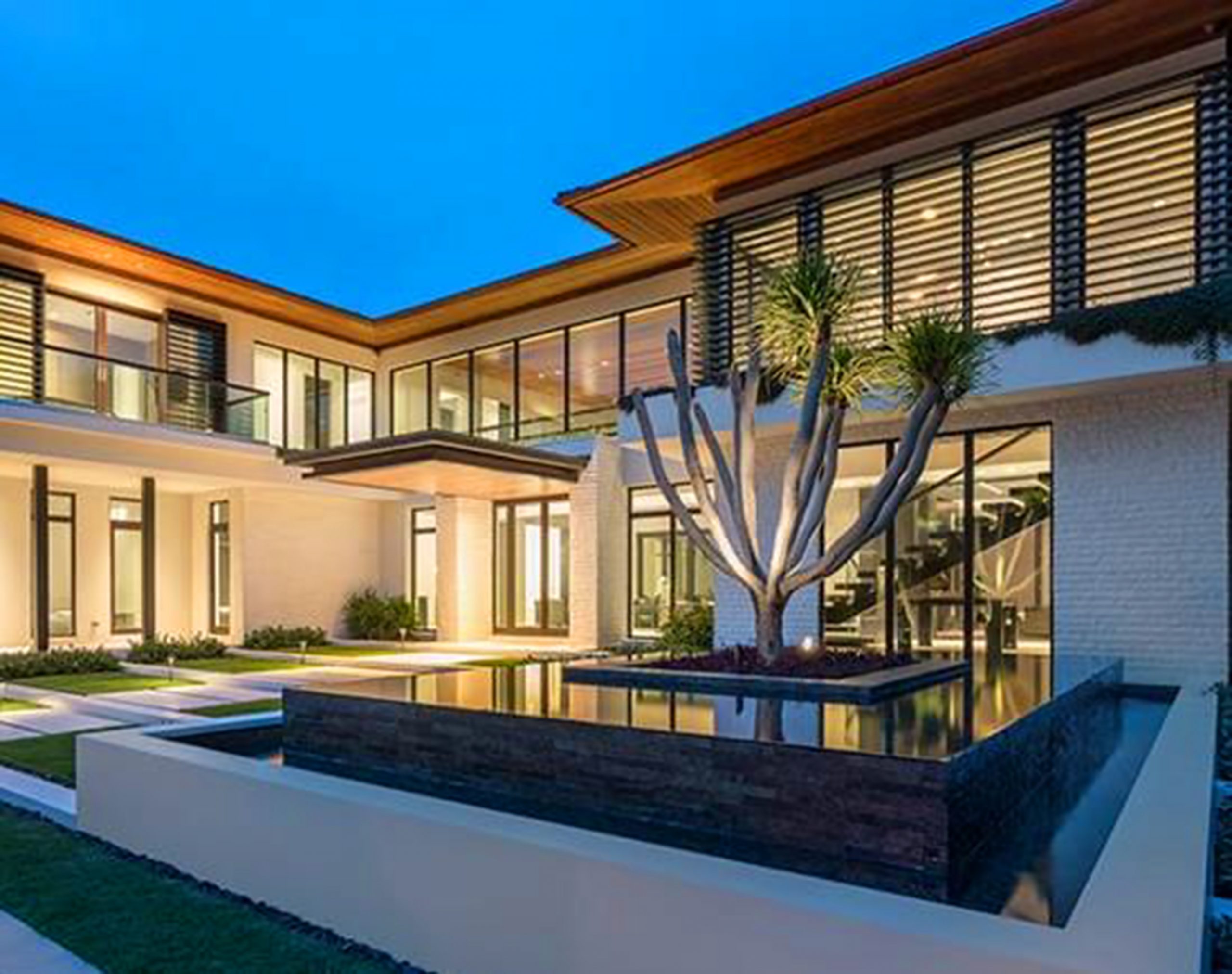 Here's one way residents of Cebu's exclusive villages created their own fun during zoom parties — guessing each other's home! Of course, you need a smart mastermind to curate the photos to make sure the homes of each of the amigas are not easy to guess.
So, here's a short tour of homes that was paraded during this very fun game. Homes are located in Maria Luisa, Northtown Homes, Beverly Hills and a beach house too.  Oh, and one came all the way from Scotland.
We hope your zoom parties are just as fun!