Keep Calm by Knowing These Myths About COVID-19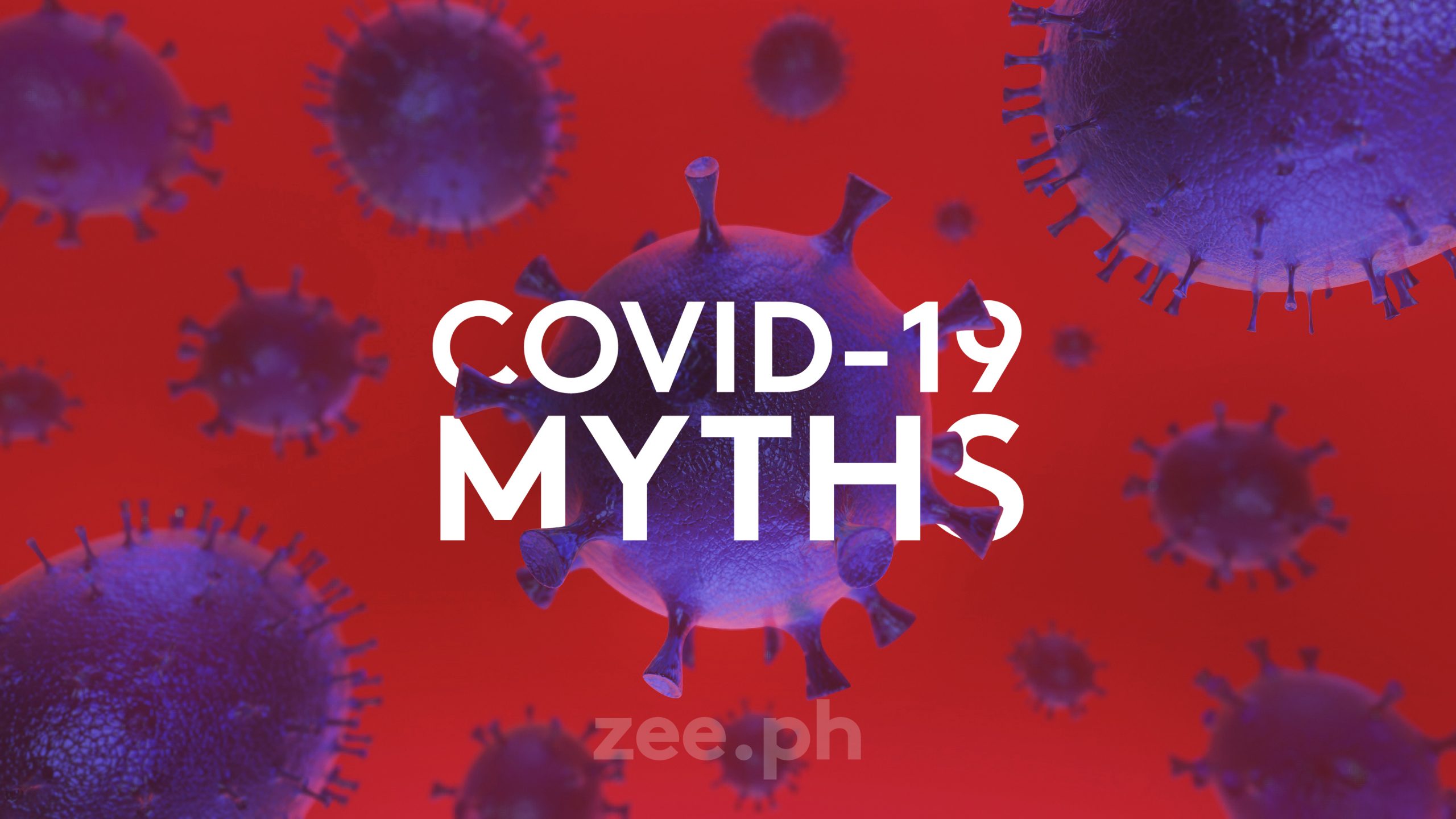 by Chrissy Grey Resaba
In these times of pandemic, hysteria and panic have taken over the world and nonchalance is a word not to be manifested for today. Worry and fear are enveloping around Cebu with enough evidence of the actions taken by the public – the hoarding of necessities and goods.
Cebu – both the city and the province – is working towards making the island a safe haven from the pandemic caused by the Novel Coronavirus. Entry points of both ports – aerial and naval – are now closed. Curfew hours are being implemented to secure that no one is outside during the hours indicated. Business and academic sectors shifted their modes to work-from-home and online classes. Medical professionals have been on the frontlines battling against the proliferation of COVID-19.
It is quite eerie to look at the main streets of the Queen City of the South having few crowds to none. The hustle and bustle of the metropolis has gone into an empty space. The actions taken by the government and the Republic of the Philippines are for better or for worse; it is only for the good of the public.
Cebu has been under the state of community quarantine and certain measures were implemented to ensure the public's safety and well-being. However, there are still myths making rounds in social media and the public in general about the ways to avoid COVID-19. These myths are not supported by scientific evidence. The scattering of fake news worsens the situation instead.
Here are some myths about the Novel Coronavirus: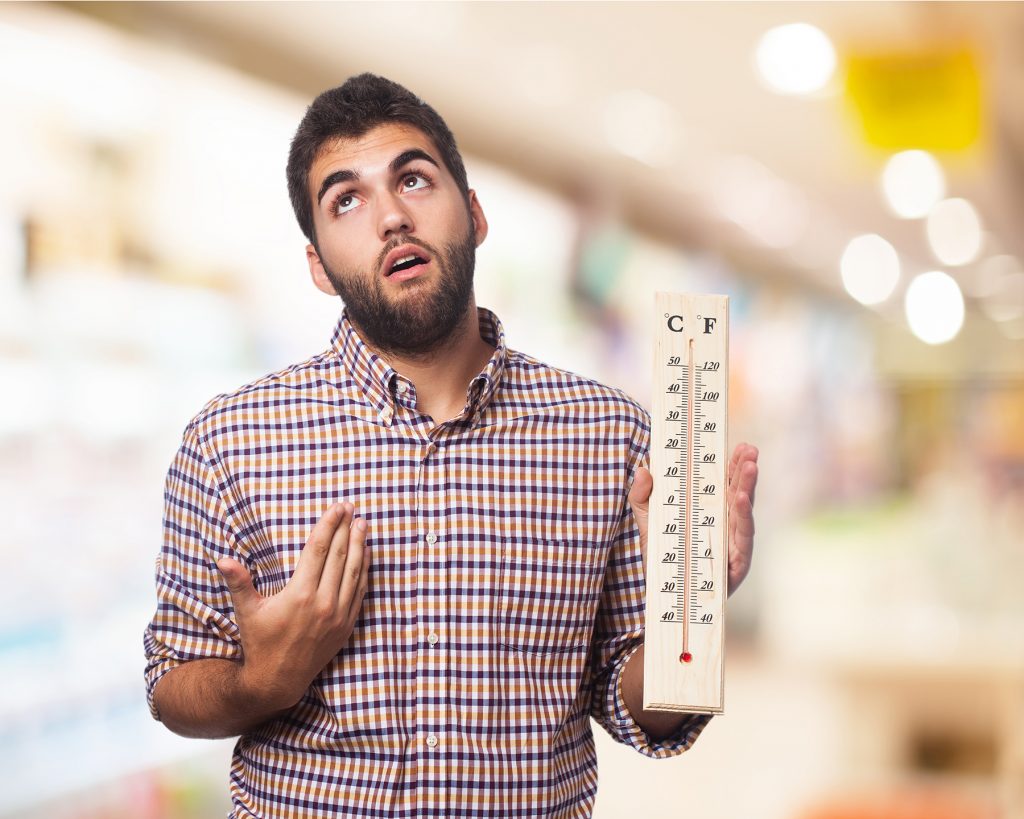 1. Hot and cold weather
Contrary to popular belief, the COVID-19 virus will never die when exposed to hot or cold weather. This type of coronavirus can be transmitted in all areas regardless of the weather.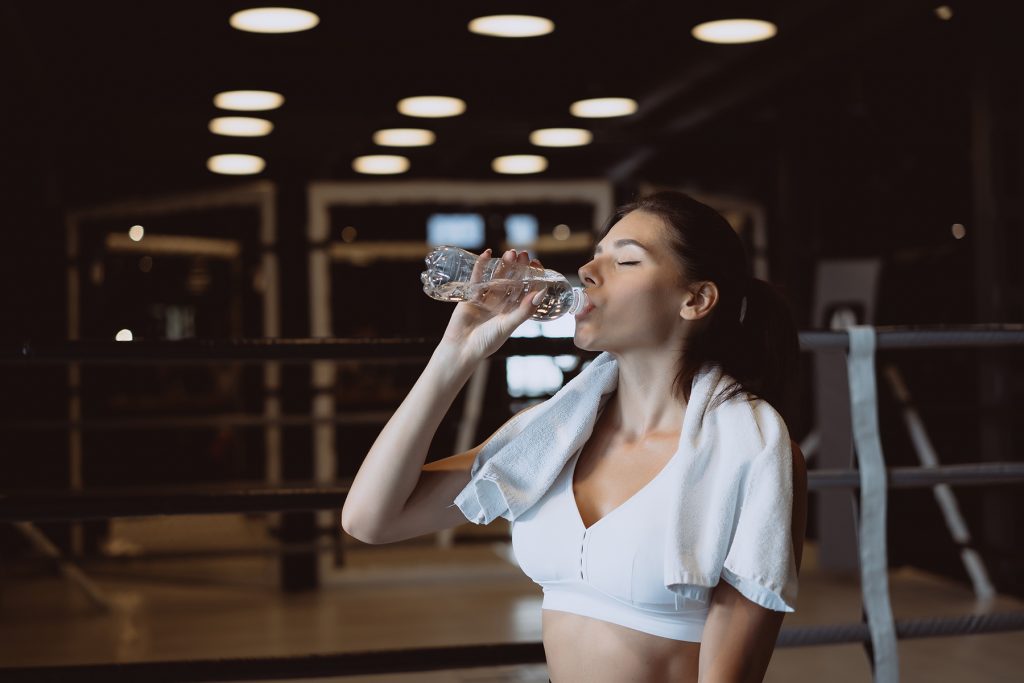 2. Drinking water
It is necessary to hydrate ourselves and to moisturize the throats but there is no scientific evidence that consuming volumes of water can flush out the virus.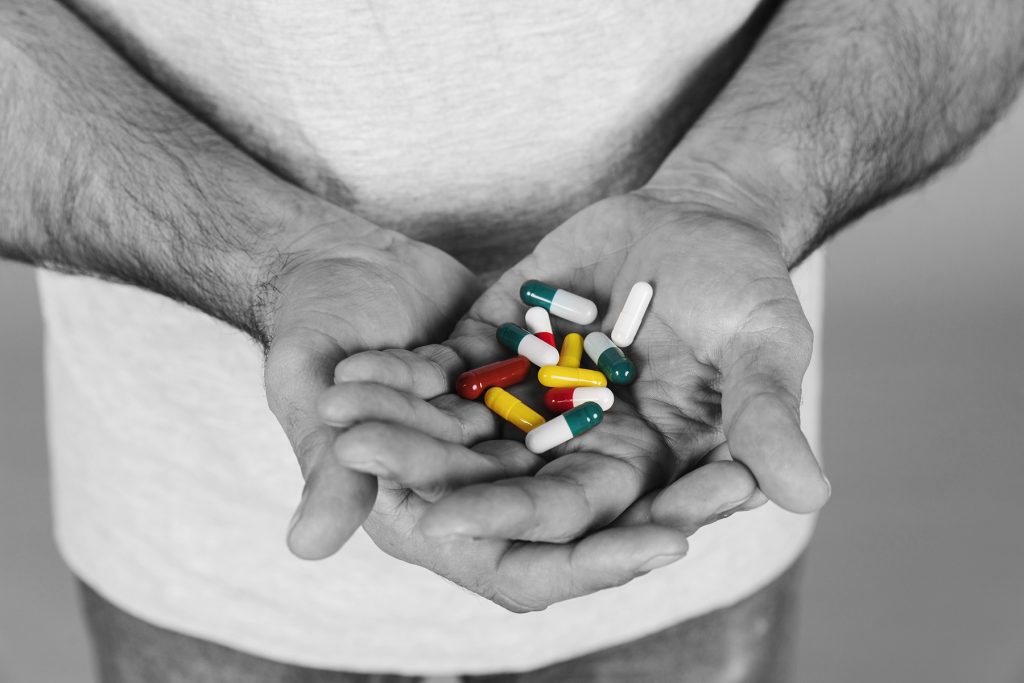 3. Antibiotics
Clear enough from the name of the medicine, antibiotic never kills the virus but bacteria instead. It is not advisable to take antibiotics to prevent COVID-19.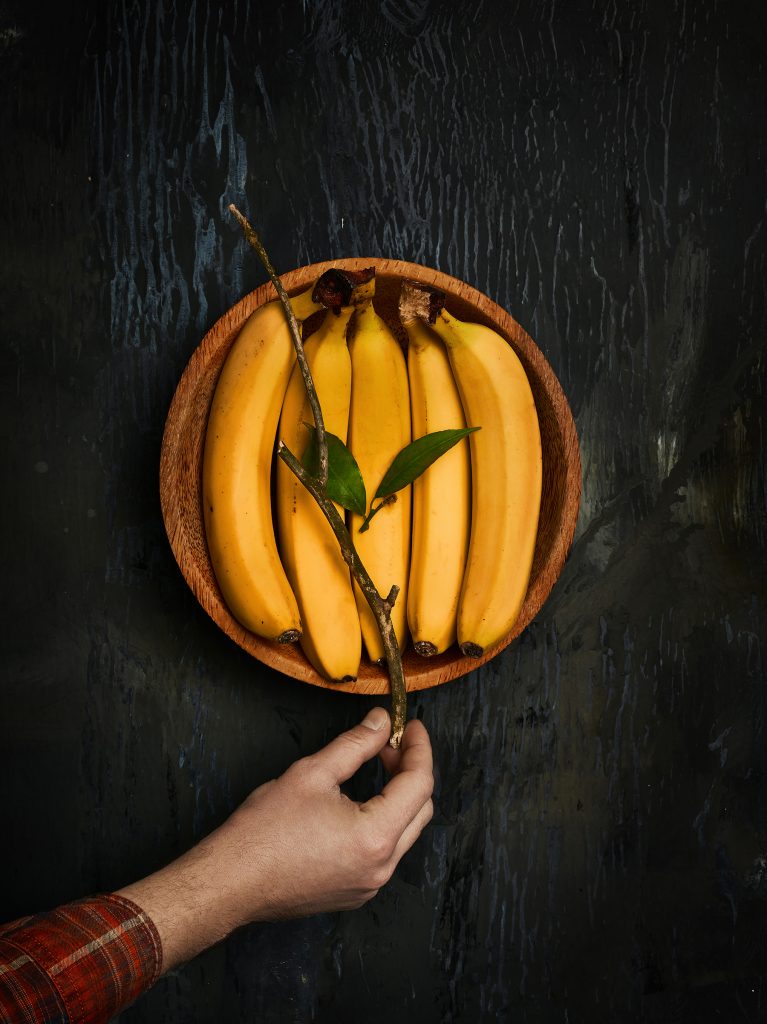 4. Eating banana
There is a video circulating in social media about the banana fruit that miraculously kills the COVID-19 virus. However, if one should be keen enough to examine the video, it is a hoax. To date, there are no approved treatments for the virus. Eating a banana and other fruits can boost the immune system instead but not kill the COVID-19 virus.
Practicing proper hygiene such as regular hand washing with soap and water remains to be an effective way of preventing infection since soap dissolves the structure of the virus. The public should not be very complacent enough to rely on hand washing alone. Maintaining social distance, staying at home, having proper coughing or sneezing etiquette, and putting oneself in self-quarantine if one traveled from outside Cebu or the country are some of the best ways to avoid the spread of the COVID-19 virus.
Waterfront Cebu City Hotel & Casino Celebrates 25 Years of Commitment to Service
Waterfront Hotels & Casinos' flagship property in Cebu is proud to announce its 25th-year anniversary on July 25, 2023. Over the past quarter-century, the hotel has been home to local and international tourists traveling to Cebu City for business or leisure.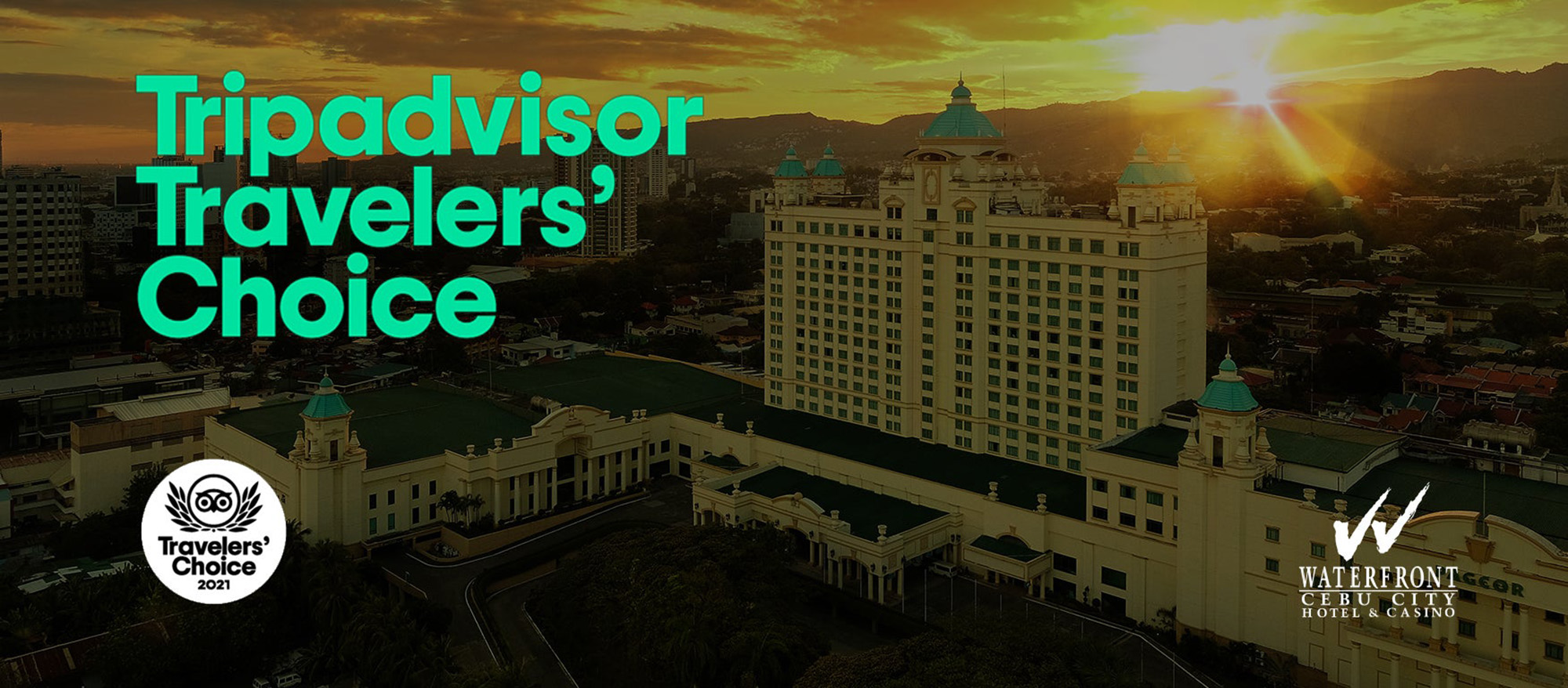 Since 1998, Waterfront Cebu City Hotel & Casino has been recognized for maintaining its commitment to providing both patrons and guests with remarkable and notable services to create memorable experiences. From the hotel's world-class amenities, luxurious accommodations, to exceptional dining experiences, and exciting offers, Waterfront Cebu City Hotel & Casino continues to be the venue of choice for special events, large conventions, concerts for local and international artists, trade exhibits, a relaxing staycation, and much more.
Exemplary for its ability to provide for large groups and conventions, Waterfront Cebu City Hotel & Casino has warmly welcomed nationwide governing positions and well acknowledged communities for events throughout the years such as the Governors' Workshop on Social Welfare and Development: Partnership for Devolution in 1999, the 25th Annual Convention of the Philippine Neurological Association in 2003, the United Architects of the Philippine's 16th National Conference in 2004, the Annual General Assembly of the League of Municipalities of the Philippines in 2007, the Sangguniang Kabataan National Congress in 2008, and Liga ng mga Barangay events are set to take place in the property this year .
Being one of the city's well visited venues for getaways, special occasions, grand events, and an appreciative dining experience, Waterfront Cebu City Hotel & Casino to name a few has been recognized for major and key awards on the following years:
–  2012: Gold Circle Award from Agoda
–  2013: Top Producing Hotel by Room Nights from Expedia
–  2014: Most Engaged Hotel Partner from Expedia
–  2015: Powering Global Travel Award from the Global Tourism Awards
–  2016: Tin Gow as the Grand Slam Winner for Best Chinese Restaurant from

SunStar's Best of Cebu

–  2017: Chinese Preferred Hotel from Ctrip
–  2018: Venue Standard Award from MICE
–  2019: Top Taxpayers Award from the Cebu City Government
–  2020: Grand Slam Winner for Best Events Venue from SunStar's Best of Cebu
–  2021: Traveler's Choice from Tripadvisor
From Cebu's humble beginnings, it's safe to say that Waterfront Cebu City Hotel & Casino was there in the midst of the city's development into one of the Philippines' most progressive areas. Since the beginning, the property and its peers have always prioritized the citizens' convenience by strategically placing themselves at the center of it all. Right across the hotel, what used to be Cebu's very first airport is now a well-known destination for business development and commercial establishments, commonly referred to as the I.T. Park. Although the area has drastically changed over the years, Waterfront Cebu City Hotel & Casino managed to adapt and develop just as the Queen City of the South developed.
Waterfront Cebu does not only provide a place to stay but is an avenue that evokes feelings and creates significant memories to be cherished for a lifetime. One memory that's worth remembering was when Regine & Martin Nieverra had their concert at the Pacific Grand Ballroom in 2003. Not to mention, 2005 SEA Games held their Dancesport event at Waterfront Cebu City Hotel & Casino followed by the prestigious Mr. and Miss Cebu in 2008.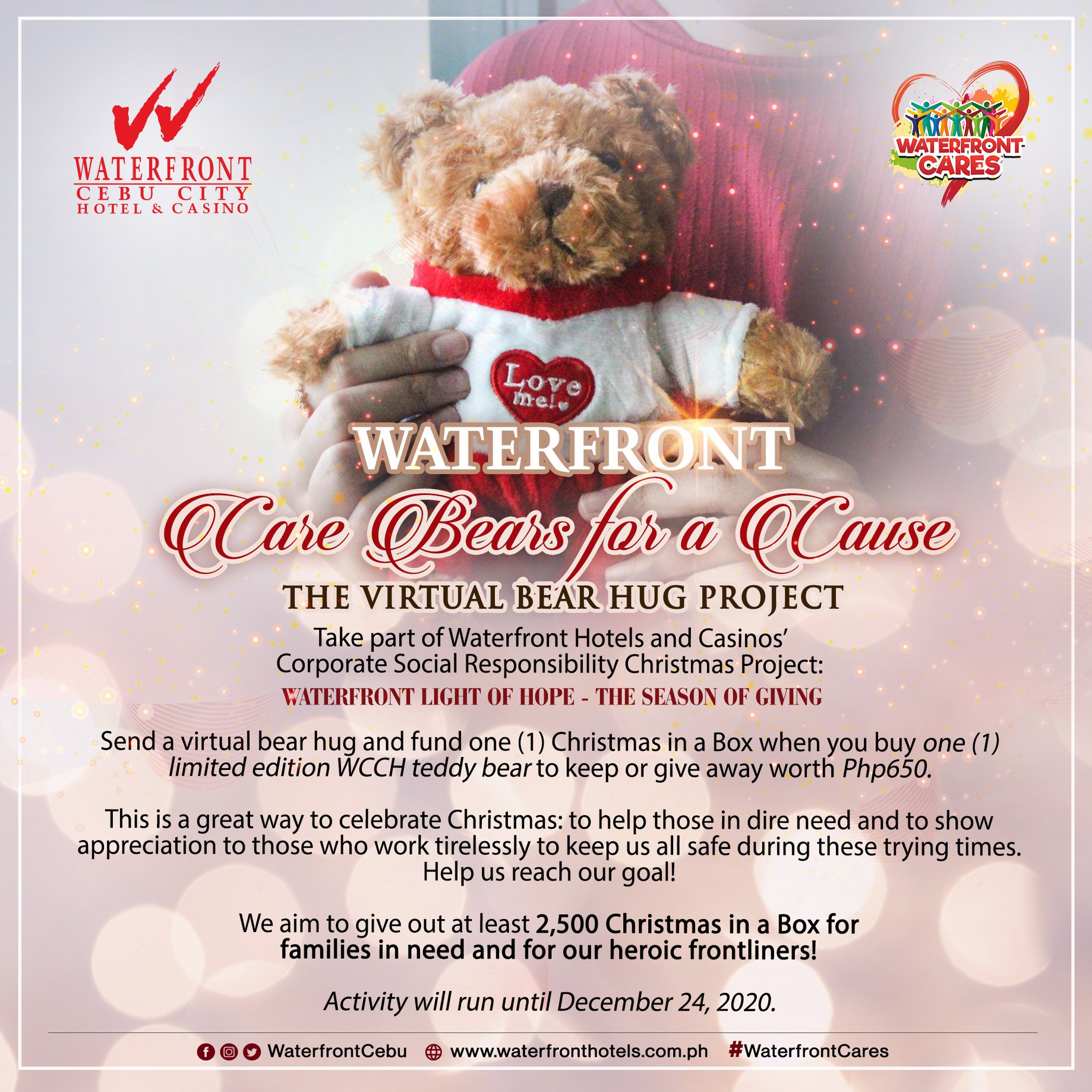 Waterfront Cebu City Hotel & Casino is not only an essential part of the hospitality industry. The property continues to play its role as a vital force when it comes to giving back and uplifting the community. The premier hotel has contributed significant developments to the city's growth, economy, and even tourism, but the property did not stop there. Corporate Social Responsibility (CSR) activities were also organized for Cebu's social welfare as well as for the preservation of the environment with the aid of local NGOs and barangays.
Through the years here are some sustainable and transformative activities that the peers at Waterfront Cebu City Hotel & Casino have participated in:
–  2013: Lapu-Lapu Tourism Council Coastal Clean-Up
–  2019: Refurbishment Initiatives at Barangay Kang-atis Elementary School
–  2020: Waterfront Cares for Brgy. Suba (Part II)
–  2020: Weekly Round-Up – Frontliners of Brgy. Lahug
–  2021: Waterfront Bakuna Center
–  2021: Waterfront Care Packages
–  2022: Packages of Love to Barangay Looc
–  2022: Christmas Party for the Children at Barangay Pardo
–  2023: Tree Planting at Barangay Pung-ol
–  2023: Tree Planting at the Nug-as Forest Reserve
As Waterfront continues to blossom in the hospitality industry, its service with a warm smile is a Filipino value that guests would always come back to. In the effort to embody and maintain excellent guest satisfaction, the property's department heads boast high training to its peers that remain visible in every guest interaction.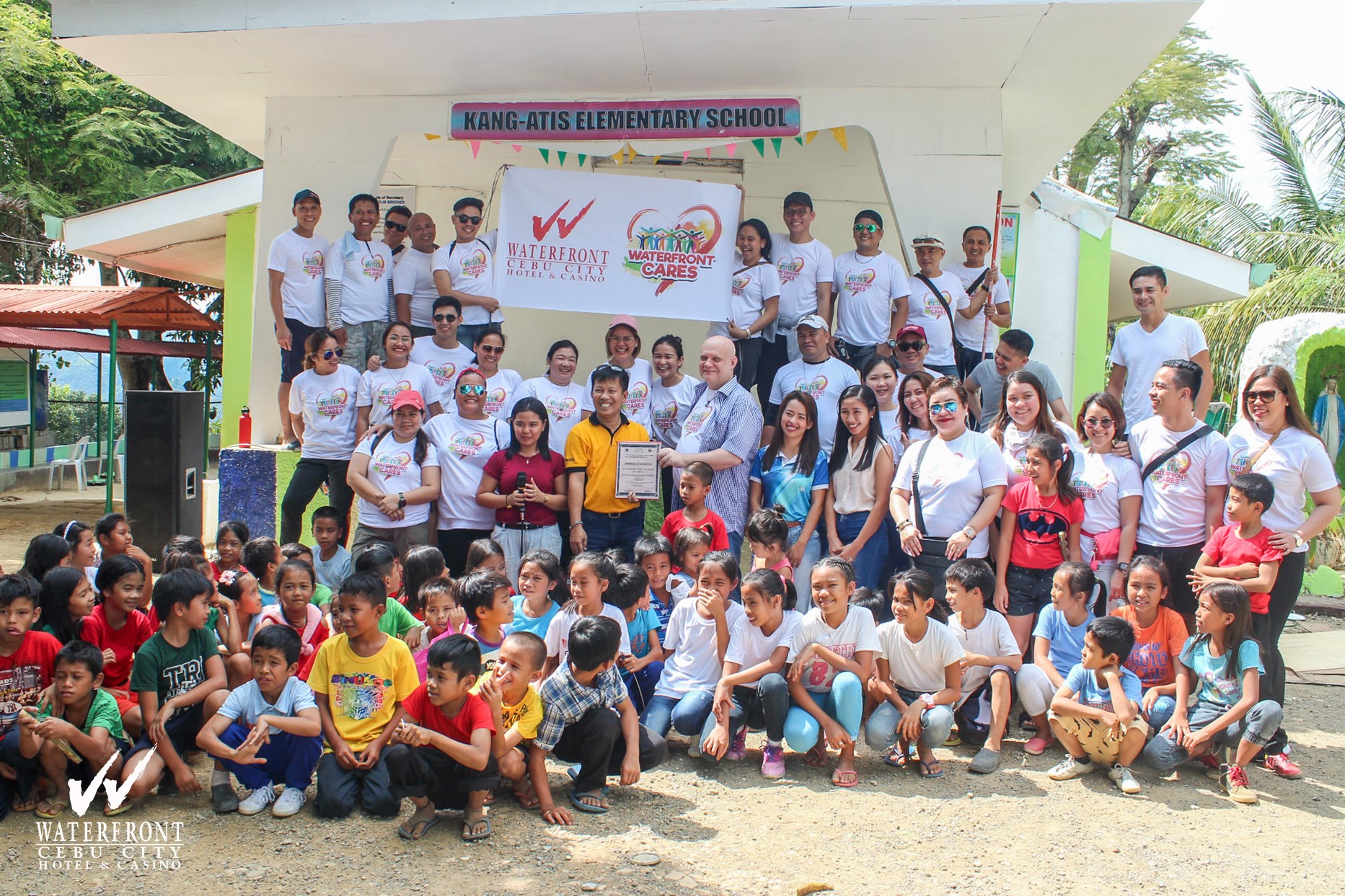 Keeping its grounds strong, Waterfront Cebu City Hotel & Casino would like to acknowledge the 25 years of support from the local government of the city as well as from the province in Cebu. Celebrating 25 years of Commitment to Service will only continue and progress for the years to come as the property and its management is looking forward to 25 years and beyond of excellent service wearing the 'Waterfront' smile.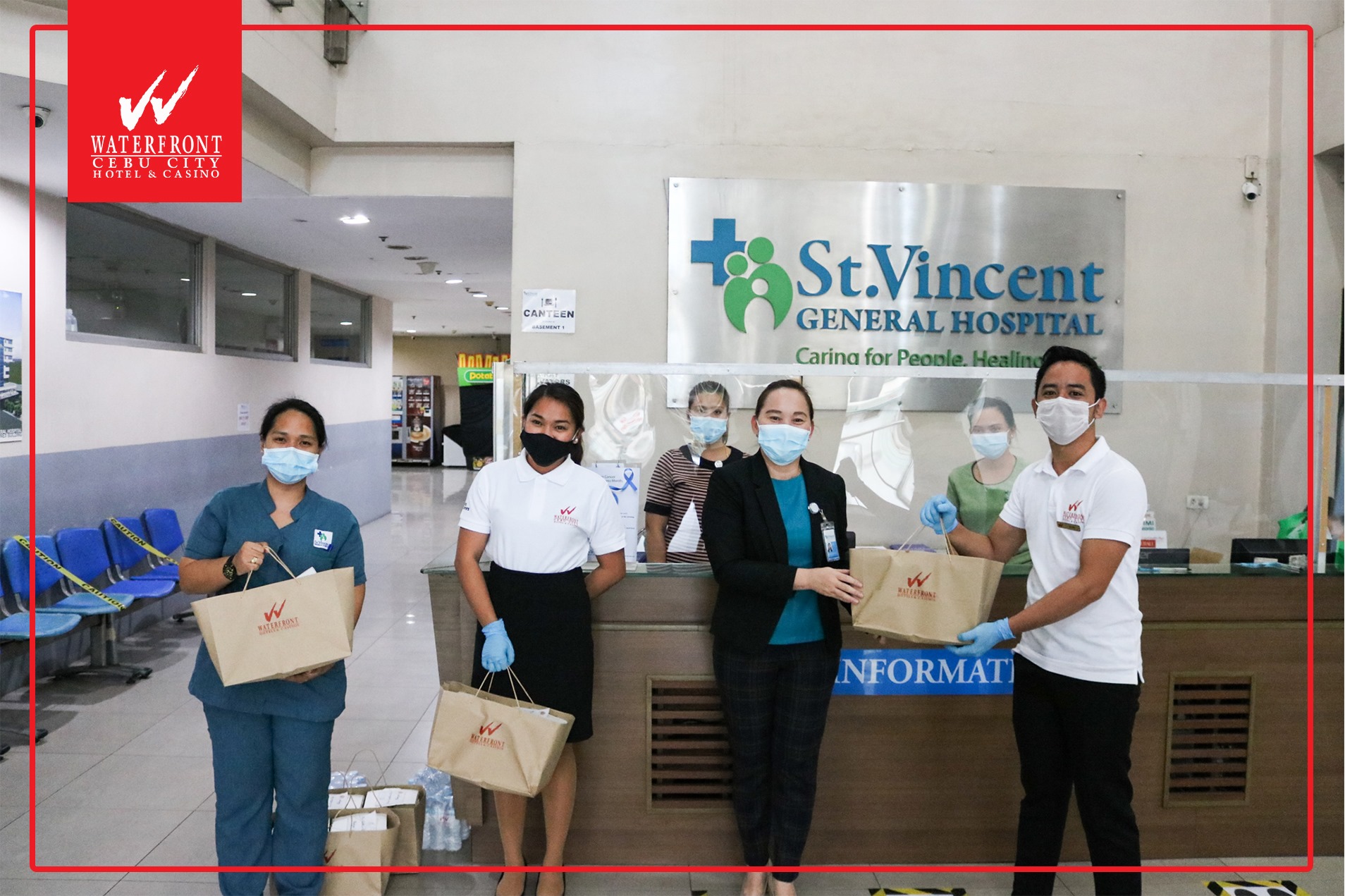 Waterfront Cebu City Hotel & Casino would also like to thank their sponsors for this year's 25th Anniversary celebration: Global Star Motors Corp., Cebu New Life Press, Premium Sole, Metro Retail Stores Group Inc., DC Fresh Flower Shop & Supply, Kettle & Shaker, and The Philippine Amusement and Gaming Corporation (PAGCOR).
An Exclusive Treat Awaits You at Seda Ayala Center Cebu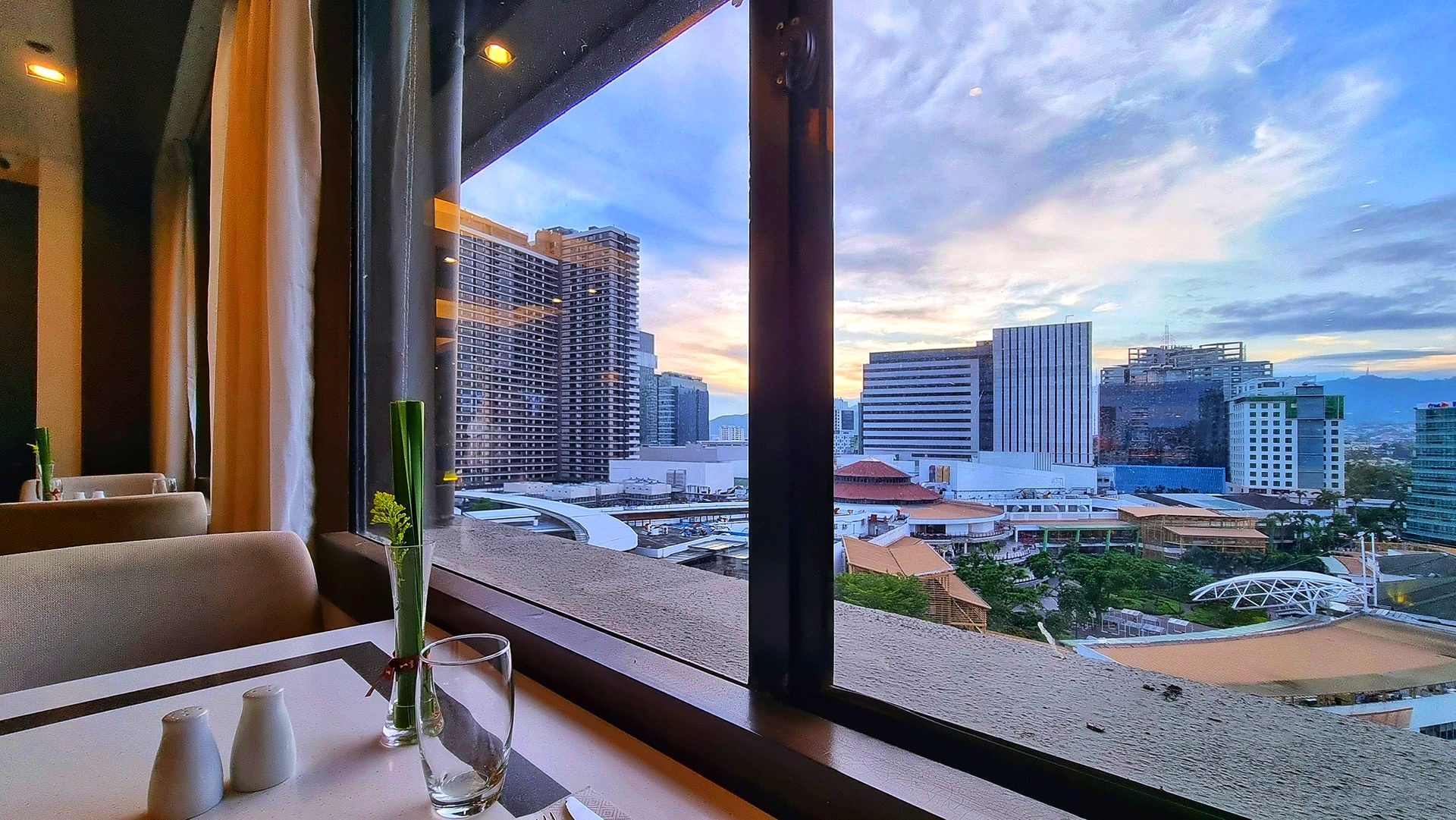 On Top of the World at Seda Ayala Center Cebu
by Ryan Daniel R. Dablo 
You breathe a sigh of contentment as you sip frozen margarita, looking out onto the city skyline and a sprawling vista of the Ayala Center Cebu terraces and Cebu Business Park. This is the life, you say. You take your pick from charcuterie and a smattering of dishes, savoring your meal just as the sunset casts a halo over the buildings beyond. Moments like these are what await you at the Seda Ayala Center Cebu. Why not treat yourself to such a prize?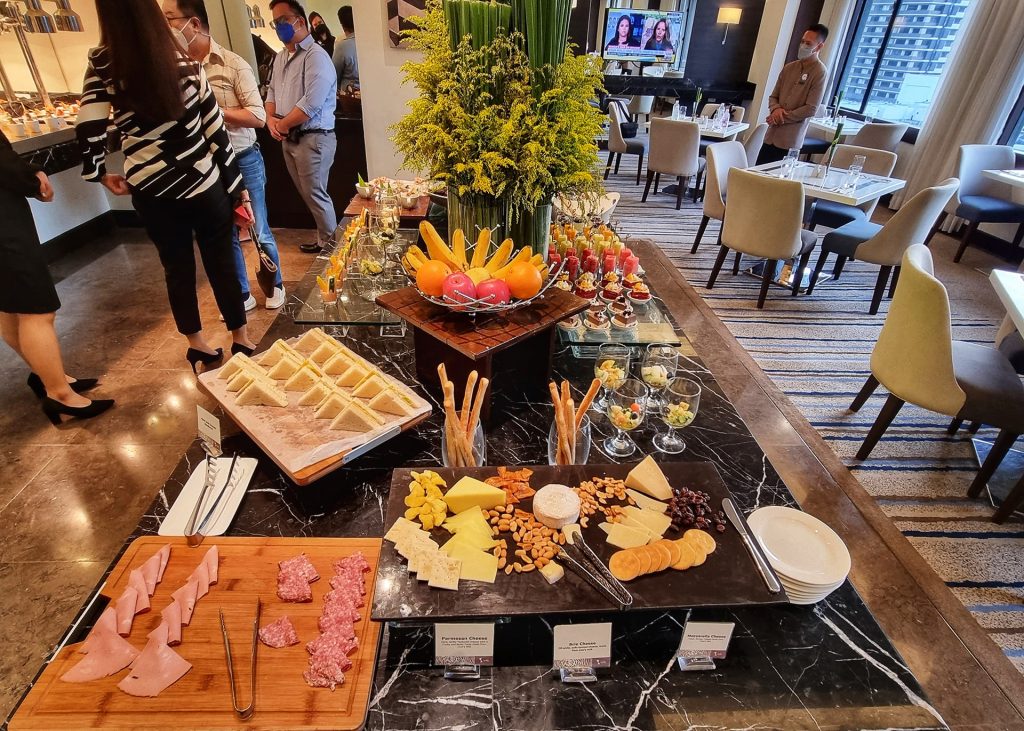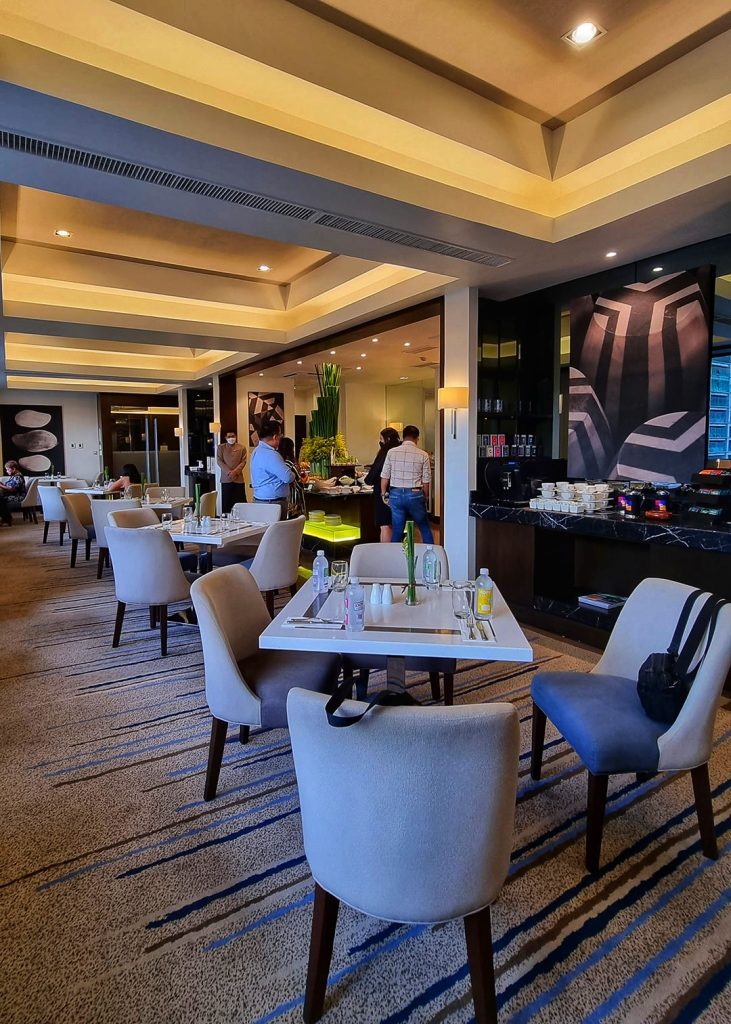 Fresh and reinvigorated, Seda Ayala Center Cebu opens its doors after the hiatus of recent years and, as ever, it is hellbent to impress. One of its main draws is the exclusive Club Lounge at the penthouse floor. This lofty perch is open to all who avail of Seda Ayala Center Cebu's VIP/Club Rooms and Suites, welcoming them to a chic dining place serving breakfast, afternoon tea, and cocktails. The buffet caters to varied tastes with its continental cuisine and keeps patrons on their toes with a rotating menu. Add your choice of beverage to the ensemble and you're set for a day and evening of satisfaction. As a clincher, you can gaze down on a bustling cityscape rendered silent by the height. The view is pretty relaxing, to say nothing of the equally entrancing food on offer.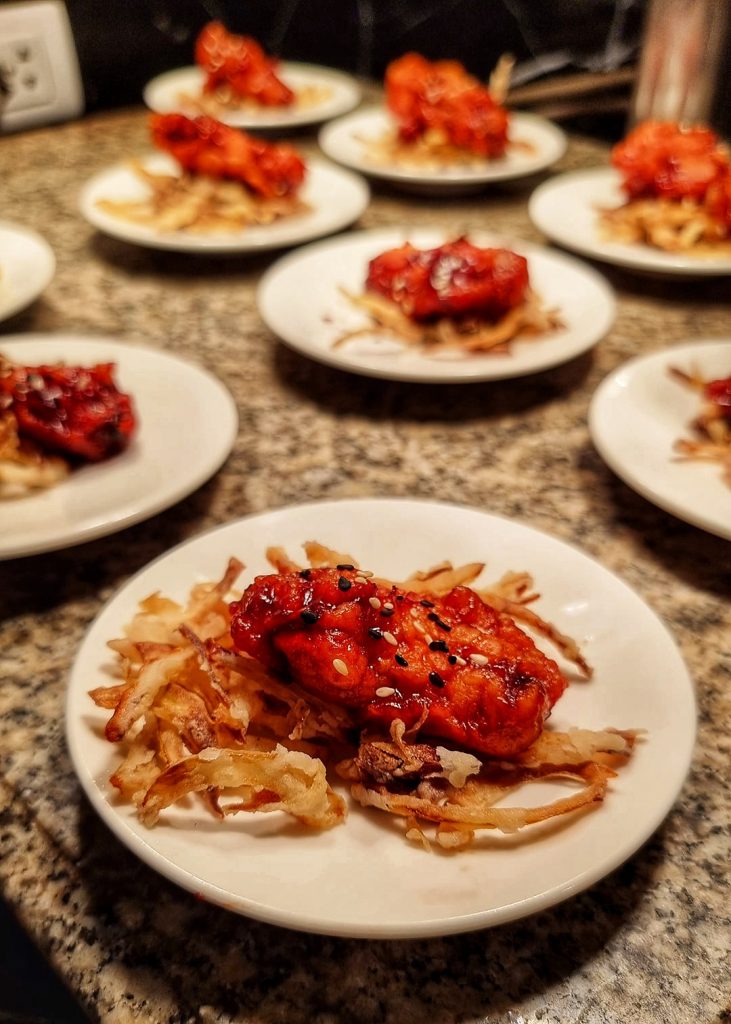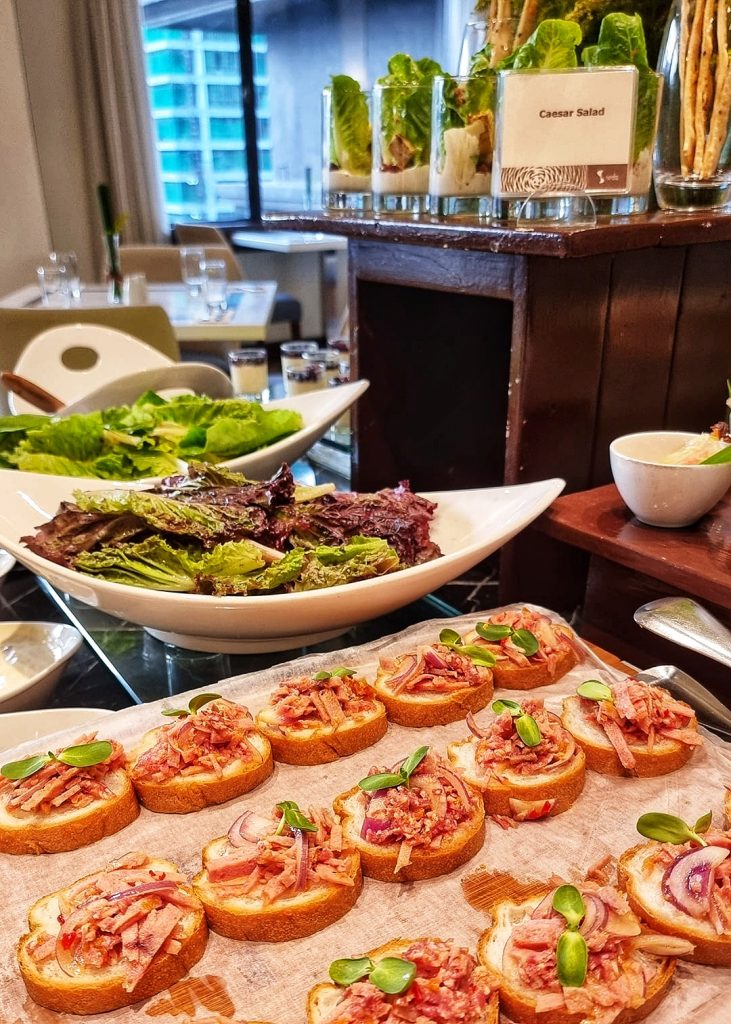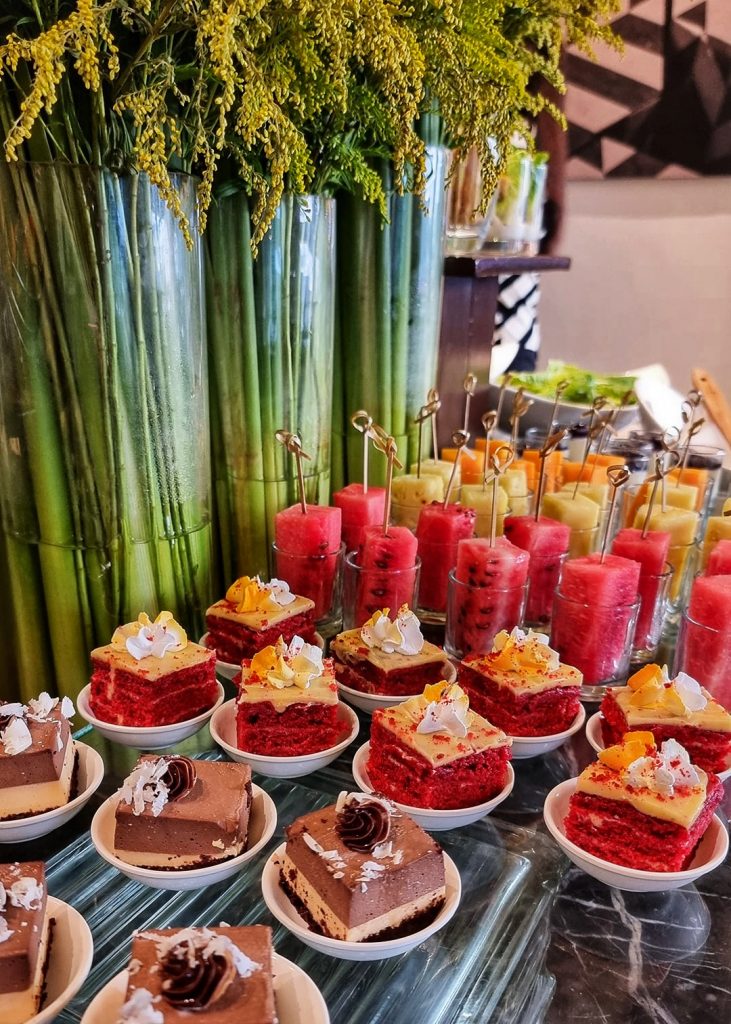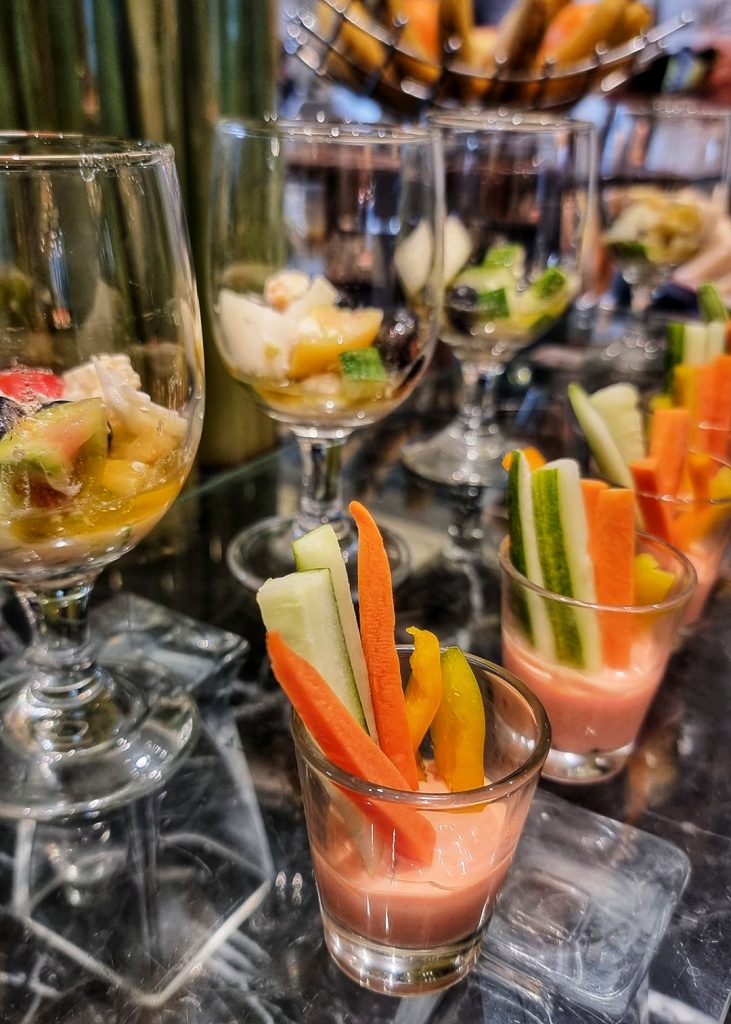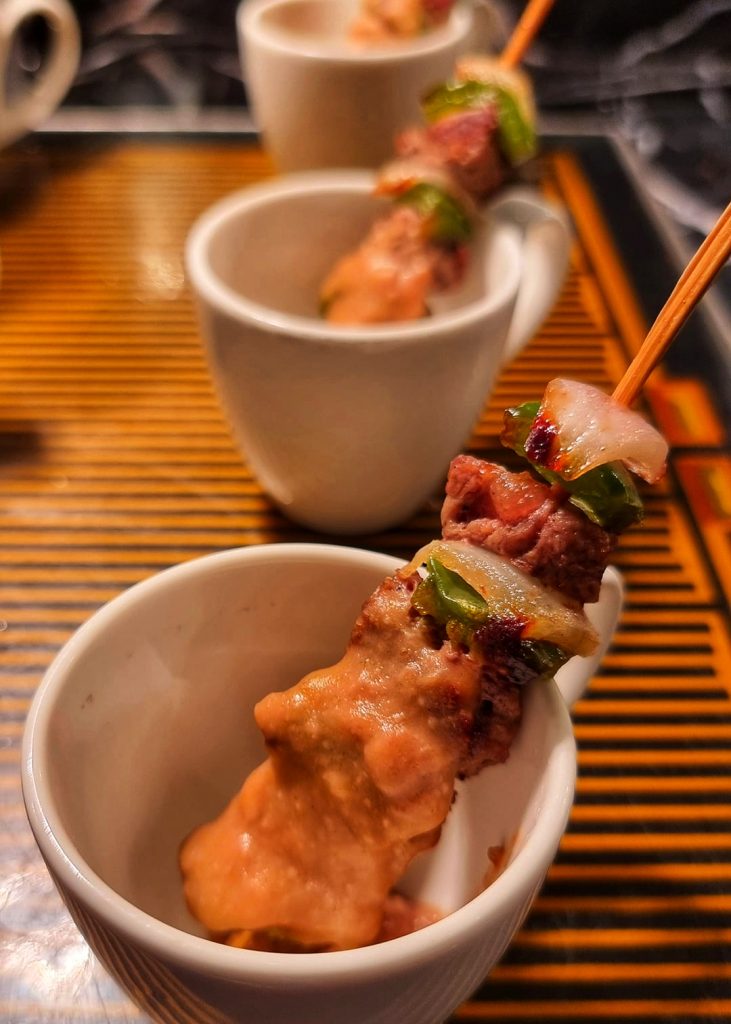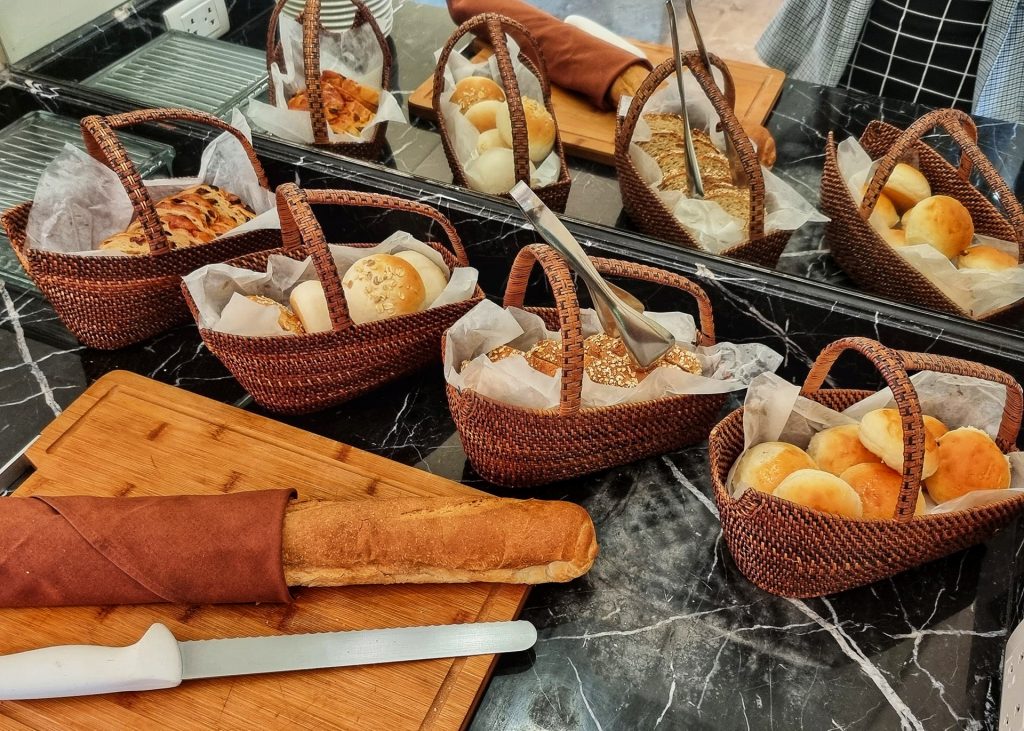 With a prime uptown location, you're never far from adventure and other exploits. Sally forth into Cebu's urban jungle and come home rested and refreshed. With Seda Ayala Center Cebu on top of things and their Club Lounge that offers comfort and enjoyment, you'll be free to savor every bit of the moment.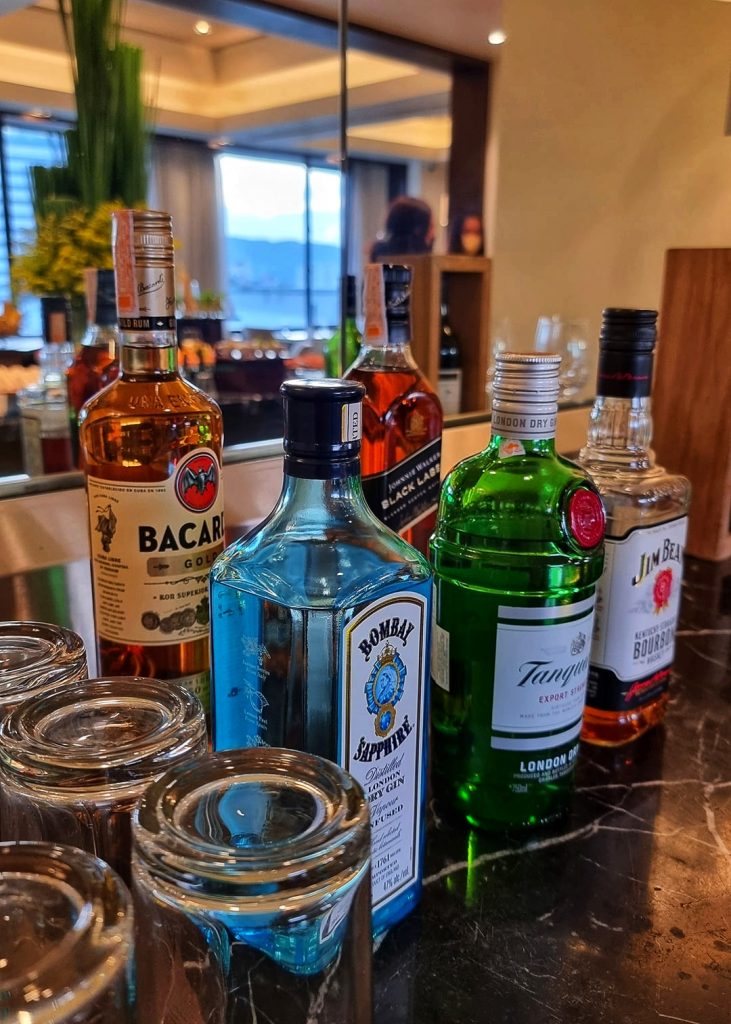 Avail of their Buy One, Get One promo on cocktails and wines! Available from 5:00 P.M. to 8:00 P.M daily. For more information, please call  (032) 411 5800. Follow their Facebook page or visit their website at www.sedahotels.com.
The Most-Used Mobile Business Apps According to 50 Entrepreneurs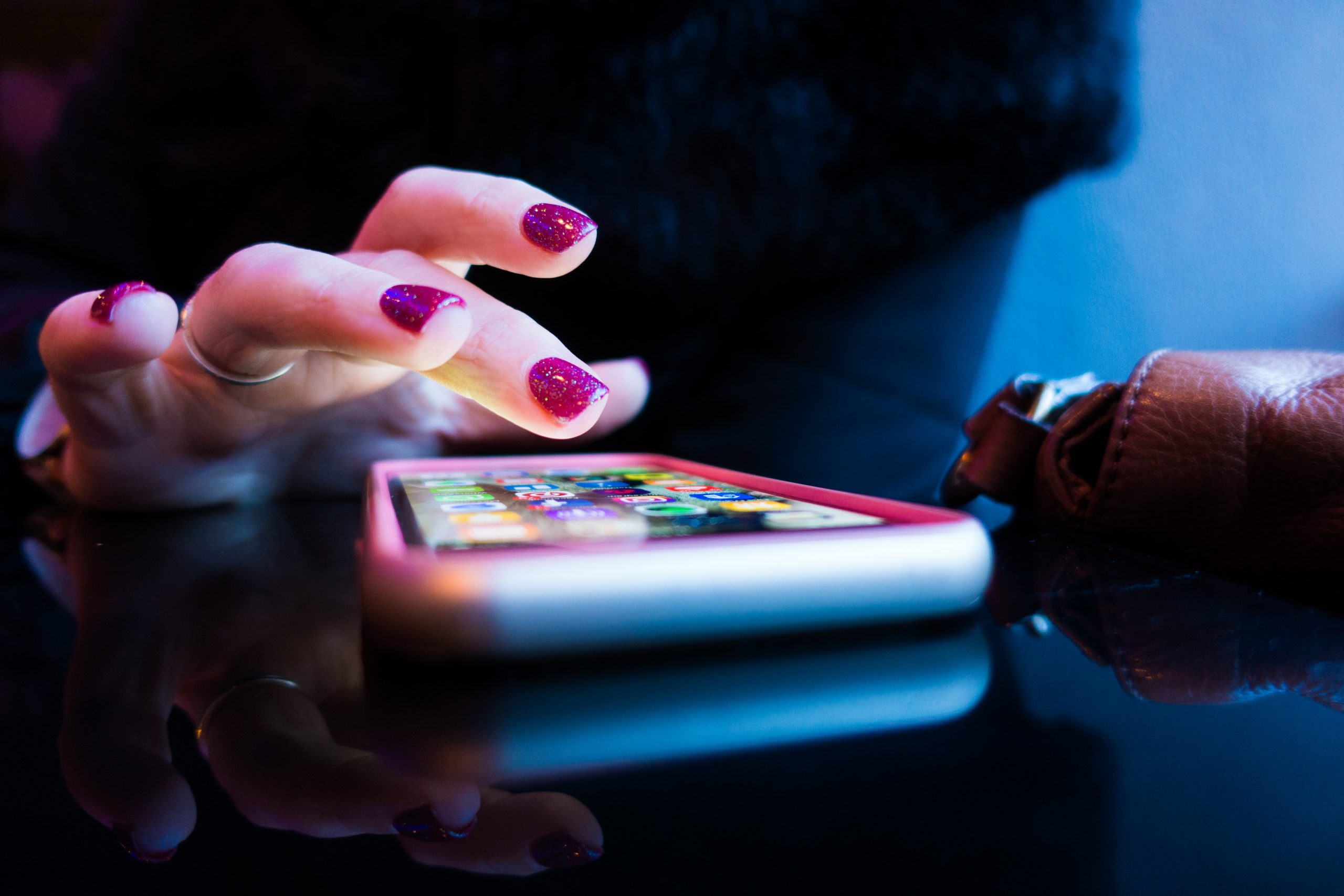 Mobile Apps: The Future of Business
by Allain Dumon Fonte
The history of trade dates back to the oldest civilization. People had to cross seas or travel far and wide to get their needs in exchange for anything valuable. The ancient ways of conducting business led to the development of new cultures and new societies, as merchants settled in foreign lands and discovered new places to expand their enterprises.  However, in the now, businessmen neither need to travel far and wide, nor cross seas; with just a scroll and click, a business transaction is signed, sealed, and delivered. Doing business at the comfort of one's home, office, bedroom, or even on the favorite couch, is brought about by the advancement of mobile apps.  
So, how do mobile apps shape the way businesses perform? First, on the list is the improved, more accurate, and faster means of communication. Before, we needed to send mails or electronic mails to communicate agreements and to pass back and forth contracts. This means that communication takes time, and for the message to get crossed. Moreover, there are high risks of losing the message along the way. However, with mobile apps, it is easier and faster to communicate with your clients and business partners. Best Business apps have got special features where sellers and buyers can chat or call each other. Some apps even allow business owners to meet with their office staff online and discuss or plan strategies to market and enhance operations. Hence, the comfort of working remotely.
Entrepreneur and stylographer, Dexter Alazas, works as a fashion designer, manages a modelling and talent agency,  and curates events for Cebu's major brands. Alazas is very grateful to modern technologies. With a mobile app that is especially programmed for his business, he can easily communicate with clients and remotely meet with staff. At any time, clients can leave her a message, and these messages are sent to his mobile phone and email address. With this, no messages can be left unread; even if he is in Boracay for a holiday. 
The second benefit is the agile mobile technology. Mobile apps are easy to update, and programmers are working constantly to find ways that their mobile apps become as user-friendly as possible. Mobile apps are also consistently reviewed with  their functionality,  speed,  and comfort. The consistent reviews allow programmers to continuously improve their apps.  For example,  with the Gcash app, Alazas is able to compensate his staff or talents  directly to their banks or gcash accounts.  Alazas' clients also find it faster to pay him through the Gcash app. Plus, the Lalamove app is a big help to Alazas and his clients because it saves them the time to travel to and from the shop. With the Lalamove app,  Alazas can have his clients' orders delivered straight to their homes.  
Third benefit is mobile sales and mobile marketing. Mobile apps can include features like emails, calendars, campaign  management solutions, and they are even linked  to social media platforms. This allows the business owners to have a wider reach of customers as their businesses can be advertised online. These apps also allow businesses to reach out and maintain a pool of interested clients by taking advantage of online search engines. When someone searches on the Pinterest app about bridal dresses, photos of Alazas' bridal collection appear. This helps Alazas connect with potential clients.  
After interviewing 50 entrepreneurs in Cebu, these are their most loved and most used mobile apps that help them make their business operations much smoother, especially during the pandemic.
1. Gcash –  this mobile app even supersedes the comfort of online banking. Anyone can easily transfer and receive cash at any time of the day. Transactions are fast and instant. Unlike banks, anyone can cash in  and cash out from 24 hours Gcash service centers like 7/11 and mini stop shops.  The only thing that our entrepreneurs do not like about this app are the transaction fees.  Rating this app with 4.5 stars out of  5
2. Grab – is a delivery app that ties up mostly with restaurants. Many of our food entrepreneurs confessed that their sales have increased significantly with the help of the Grab app. During the strict lockdowns where most establishments are closed, it was the Grab app that keep their businesses running because people ordered food through the app. The only hiccup is on  the delay of the delivery of goods. Many of our food entrepreneurs receive complaints of delayed services.  Our entrepreneurs rate this app 4 out of stars.
3. Lalamove – is another delivery mobile app which is mostly used by businessmen to have their items delivered to their customers because it has fast services and accurate maps. Because of the strict quarantine protocols during the pandemic, many businesses have gone online and used the Lalamove app to help deliver the orders of their clients. Entrepreneurs gave this app a perfect rating of 5 stars.  
Although, mobile apps can have a few glitches like weak internet connection or when mobile apps run slow. Yet, when you weigh the benefits over the possible troubles, mobile apps surely make doing business a pleasure.