Liz Garcia's old-world home is a refreshing break from the city
Liz Garcia's hilltop residence marries rustic charm and nostalgic sensibilities in a home that's well-lived.
"It's the white house with the red tile roof." That was the very specific description to finding Liz Garcia's home in one of Maria Luisa's steeper roads. Its white stone façade seems to gleam in the bright afternoon sun, already picturesque as a striking contrast to the thriving foliage surrounding it.
Our hostess welcomes us, ushering us through the entrance's antique double doors that were bought in Manila. Beside her a large dog named Emmy gives its own greeting before running across the tile floor to the patio. "This is why we have these floors," Liz explains as Emmy frisks from room to room. "These tiles are nice and cool, and they can survive all the dogs running around."
That practicality seems to be the underlying philosophy throughout the entire residence, where Liz, her husband Montito, and two sons have been living for two years. The family used to live in a smaller place in the city until they decided it was time for a change. "Traffic had been getting really bad, and the city started to feel crowded," she admits. "We thought it would be nice to have a place away from all of that."
Consulting with architect Pilar Streegan, Liz was clear on the feel she wanted for the place. "I didn't want it to look like a showroom, like you weren't allowed to touch anything," she recalls. "We wanted to go for a Spanish mission-style home, because I wanted that welcoming old-world feel."
That old-world feel certainly permeates through the house. The foyer enjoys a high ceiling where exposed log beams are a rustic accent to the chandelier. The stairs curve around the wall, the red tiles giving way to more colorful patterns for the risers. "The clay tiles we'd just sourced locally, but the colorful ones are from South America," Liz points out.
The rooms are furnished with various pieces that have been collected through the years—a mirrored hat stand on the stairs landing that once belonged to Montito's mother, the patio's round wooden dining table that were bought from an English couple living in Cebu, and even some Restoration Hardware pieces that looked like it had some history to them.
Among the vintage items in the home, the most remarkable is Liz's collection of linens she had amassed from estate sales, fairs and other sources. "That's why I have a linen closet—I have so much to store," she laughs. From delicate lace tablecloths to the patterned quilts in the bedrooms, they are thoughtfully scattered throughout the residence to add an nostalgic touch to the rooms. "I buy them from different places and then restore them," she says, sharing in a few tips. "I'll wash them then put them out in the sun, because that helps linens become white again. In fact, what's even better is to lay them out on the grass. I don't know what it is, but there's something about the grass and the sun that causes a reaction in the linens. That's why in the more earlier periods in Europe, you'd see linens laid out all over the meadows."
Here, they serve as delicate accents to the weathered wooden furniture and earthy tones of their home. The tile floors continue throughout the first floor's common areas, making for a seamless transition through the entrance's arched doorways and into the patio. An iron chandelier watches over the outdoor furniture, while the tiles eventually give way to the vibrant green grass that leads to the pool. At the other end sits a cabana, where the yellow wall is punctuated by a mural of a horse. "My husband loves horses, so there are elements of that around the house," Liz explains.
The patio is adjacent to an indoor sitting area, which opens up to the outdoors on two sides. Here, there's a slightly more masculine feel with its wooden walls, plush sofas and a pair of leather chairs, although it never feels overwhelming. A nude sketch by Ben Cab hangs on one wall, flanked by photo prints of different cities.
Next to it is the dining room, where a large table sits amidst antique furniture. One armoire holds a collection of jars, its doors draped with one of Liz's vintage linens—this one is delicate lace in shades of white and powder blue. The kitchen follows the country theme, with wooden stools, decorative plates and paneled cabinetry.
On the house's other wing is the more private master's suite, beginning with Liz's office. A secretary desk sits in one corner, looking beautifully weathered. More feminine elements can be found through the room—from the delicate crystals that seem to drop from the chandelier, to the religious figures in various corners.
This leads to the master's bedroom where wooden shutters give its occupants the option of opening up to the backyard or keeping the view private. A delicate Japanese screen is folded into a corner. Here, Liz proves it's all about the details—one night table is a converted Singer sewing machine for that quirky touch. The bathroom is spacious, with a wooden vanity decorated with accessories, old photographs and even a vintage brush and mirror set.
Upstairs, the bedrooms have their own personalities. A study is converted into one son's bedroom whose focal point is an antique wrought iron bed that was bought from the same English couple they'd gotten the patio's table from. The other bedroom has a freestanding tub in the bathroom that looks out onto the sweeping views behind the house. A four-poster bed sits in the guest bedroom with a faux fur carpet from Ikea that come together for a take on luxe country living.
"I really can't live in a very modern house," Liz shares later while enjoying merienda and a fresh mountain breeze. "Different people will like different things. For me, I like having old things and some history. It makes everything interesting." Judging from the incredible number of photogenic corners throughout the residence, we definitely agree.
[unitegallery LizGarcia]
photography John Ong
Trendy Renovation Ideas for the Home or Condo. Part 4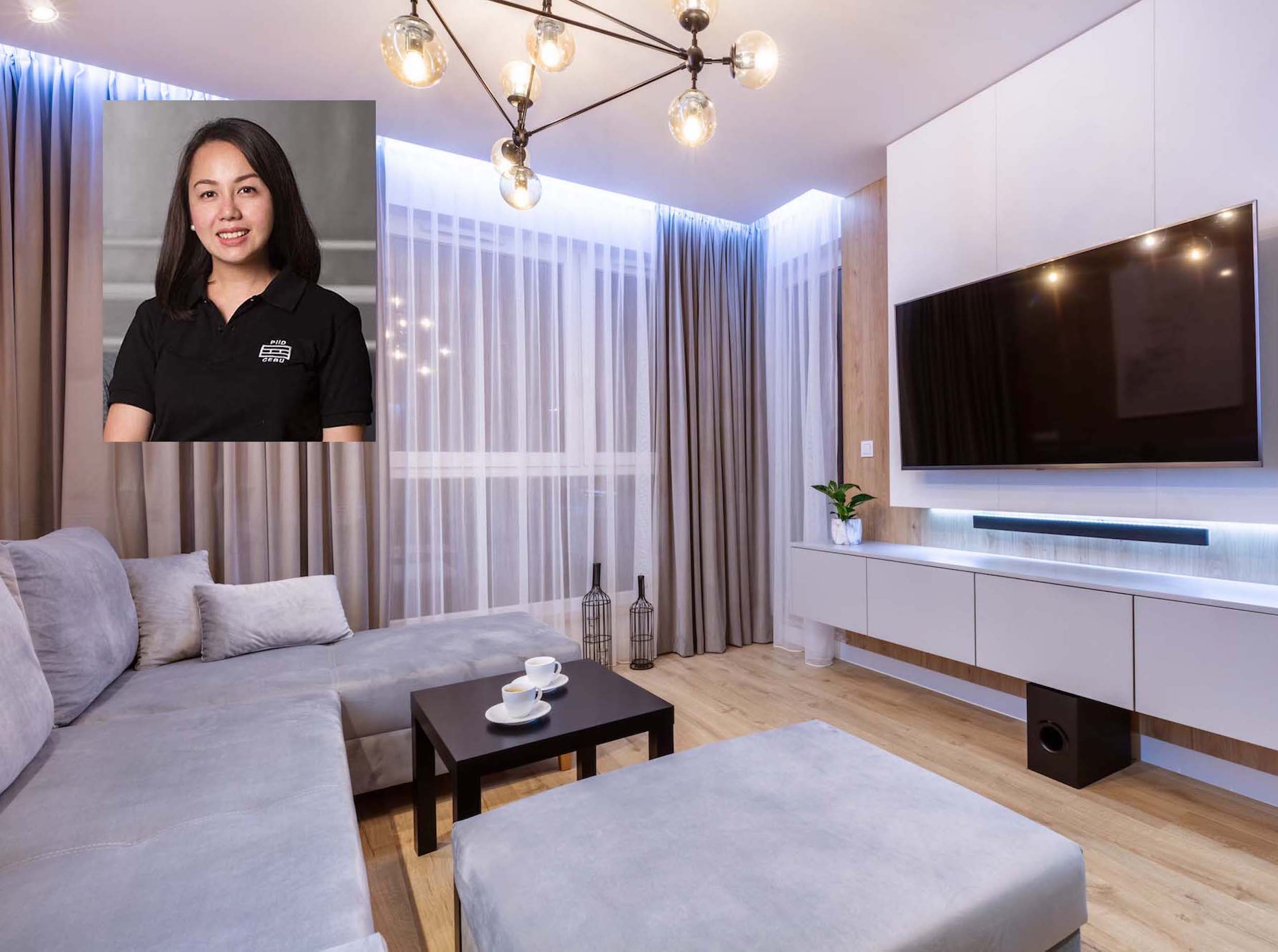 by Christa M. Cañizares IDr.
Part 4:  Upgrade your Choices
A.  Create different moods with lighting. The use of warm colored indirect lighting such as lamps, colored LED back lights, or even string lights can create a cozy and relaxing vibe after a day's work.
B.)  Convert to smart home systems. From door locks, CCTV cameras, you'll also be able to control and turn on lights, appliances even if you're away from home. All you need is a wifi connection and the applications on your mobile phone.
C.) Hire a professional interior designer. We always get an impression that hiring a professional would be expensive, but they actually help you make the best choices and save you from making bad purchases.
Trendy Renovation Ideas for the Home or Condo. Part 3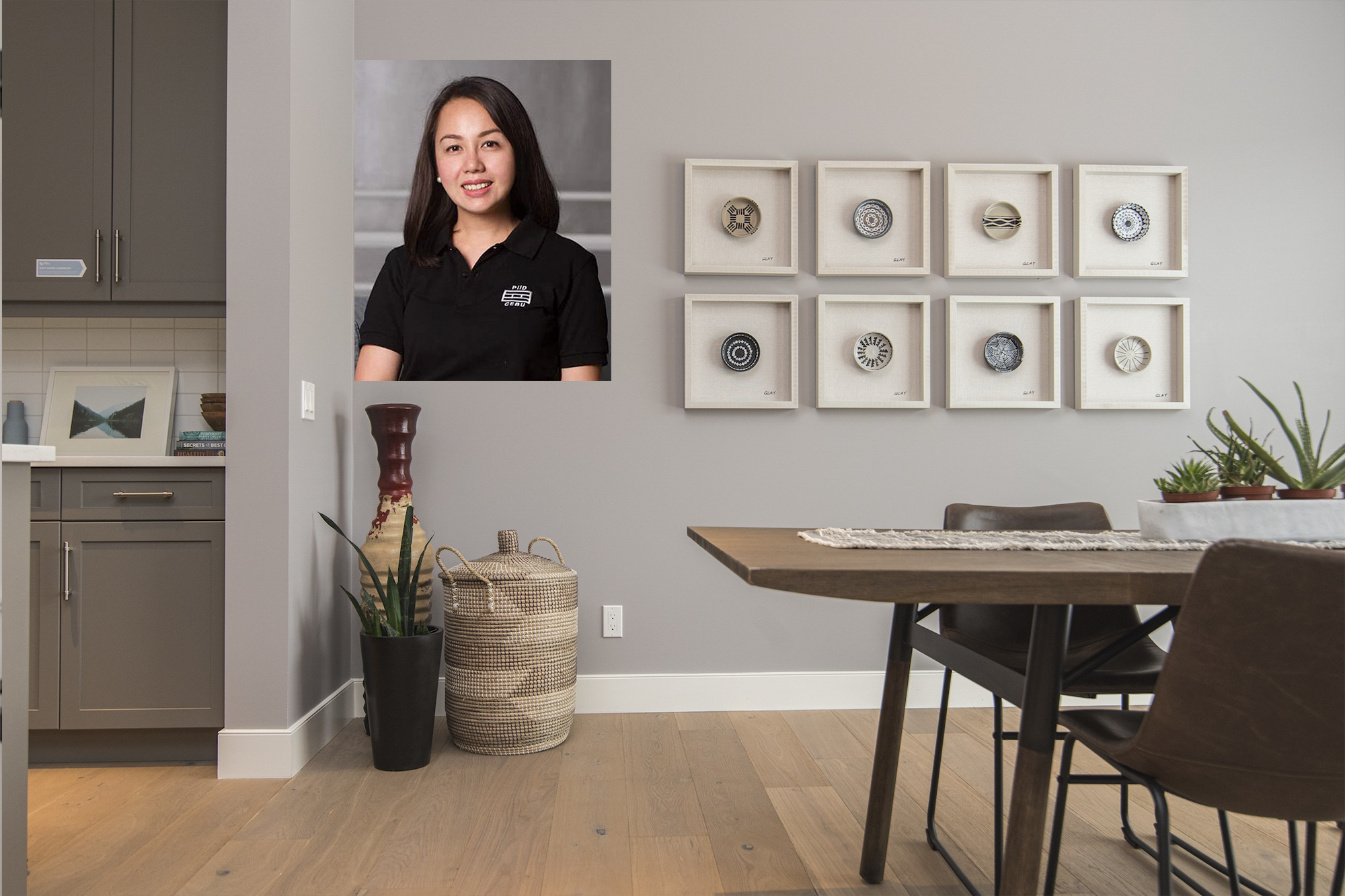 by Christa M. Cañizares IDr.
Part 3: Maximize Impact of Small Spaces
A.)  Storage spaces. You can go with concealed storage systems such as built-in cabinets on walls, under the bed or seating. Keep the items that you use often more reachable than the occasional ones. Choose what works best for your space and for your convenience.
B.)  Showcase your collection of interesting conversation pieces, like items you acquire from past travels, an artwork, an heirloom, coffee table books or a collector's item. Make sure to save a special place for them in your home.
C.)  Move things around to attract renewed energy into your space. May it be moving a sofa to the adjacent wall, creating a dining nook near a window, shuffling your accessories on to a different shelf? Little efforts go a long way.
Trendy Renovation Ideas for the Home or Condo. Part 2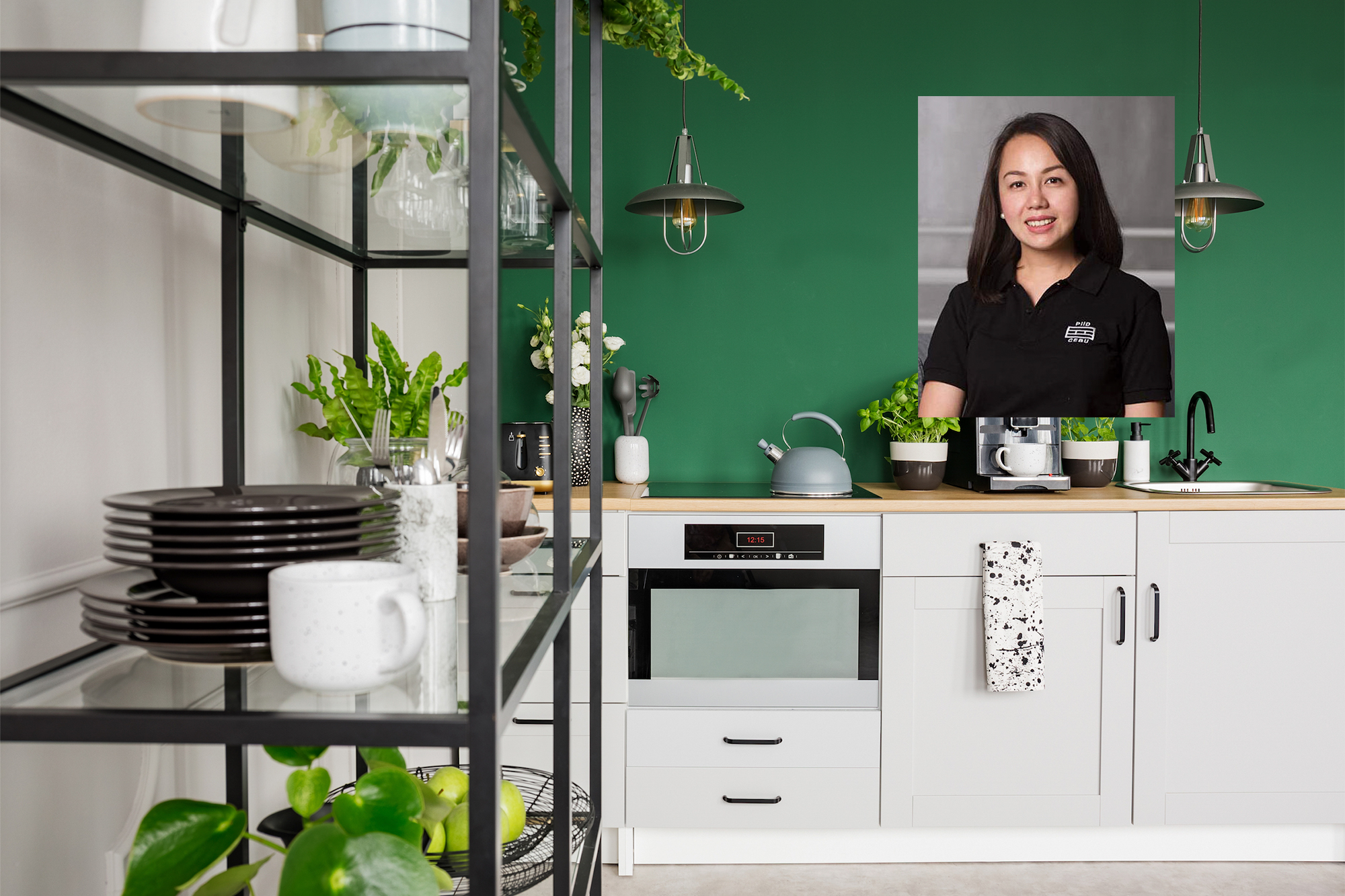 by Christa M. Cañizares IDr.
Part 2:  Create Visual Interest
A.)  Update your space with a fresh coat of paint. Some would love the white / minimalist theme, but one must also not be afraid to make a bold statement and have an accent wall, or even a wall mural.
B.)  Mix materials and textures to create depth and contrast. Wallpaper is an amazing decorative material that you can use for an instant upgrade. Another inexpensive approach is to use patterns and texture on soft furnishings such as curtains, pillows and sheets.
C.)  Setting up a coffee station, bar carts, vinyl corner, or workstation seems to be a trend to the young professionals nowadays.  Add functional pieces that serve as décor at the same time.