We bet you haven't seen this floral paradise in Cebu yet
Landscape architect Jaime Chua's residence is in full bloom with its open layout, quirky furniture pieces and an abundance of flora.
Landscape architect Jaime Chua's residence is in full bloom with its open layout, quirky furniture pieces and an abundance of flora.
Sitting on top of the flourishing slopes of Busay is one of the most beautifully decorated homes in Cebu. Surrounded by a lush garden, fresh mountain air and a pond filled with water lilies, the house is almost synonymous with the word relaxation as it takes us home to nature.
The house owned by landscape architect Jaime Chua sits on a 1.7-hectare land, and has also been home to his plant nursery for over a decade. It was only in 2010 that he decided to take residence in his vast garden in the mountains. His architect-cousin Alex Medalla designed the structure, while Jaime took care of the interiors himself.
He describes the house design as Asian fusion—a portmanteau of different Asian designs, from Filipino, Balinese and Thai. From this incorporation, he created a beautiful mix that's an oasis from the concrete jungle.
A grouping of granite boulders provides a welcoming accent and functions as a decorative sitting area before entering the house. As the solid wooden doors open, the fragrant smell of orchids fills the air. The house is T-shaped, with only the kitchen and bedroom enclosed in four walls.
From the door, a path of granite slabs leads to the living area, an oversized gazebo that faces the pond, the vegetation and the landscape of Busay on three sides. Fenced in with wooden railings that work as both seating and planters, it is an ideal space for gatherings where guests can relax and feel one with nature. Fresh butterfly orchids are laid out on a 20-foot long hardwood table top positioned on gigantic boulders in the middle of the area. On the left side hanging from the trellis is a breathtaking display of dendrobiums, rustling in the cool breeze and filling the room with its sweet scent. Throughout the space is foliage of various kinds, placed in a variety of pots and planters.
Antique furniture and customized pieces tastefully decorate the house. Some are Chinese heirlooms, like the red drawers with intricate gilded details. Jaime fills the house with an assortment of flowers and plants all year round, depending on what's in season. White butterfly orchids, dendrobiums and a variety of vandas are in bloom in April and May.
Jaime's garden home is a refreshing place to unwind and escape from the hustle and bustle of the city with its simple home design and mishmash of furniture pieces becoming a subtle backdrop to the profusion of flora on display. One can't help but sit back, relax and revel in the beauty of nature's finest.
photography Robo Formacion
Originally published in Zee Lifestyle, May 2015.
For back issues, subscribe via Magzter
Trendy Renovation Ideas for the Home or Condo. Part 4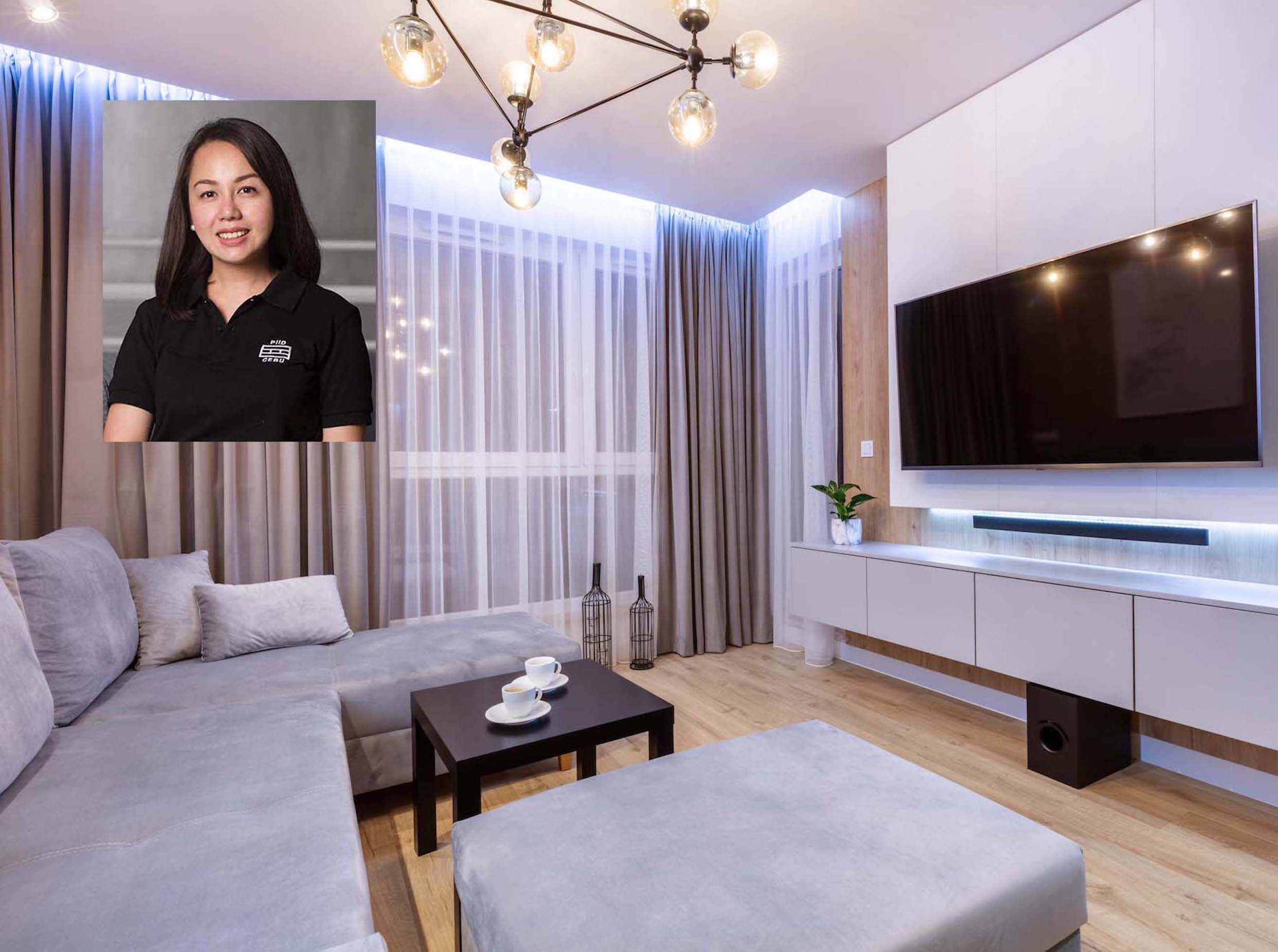 by Christa M. Cañizares IDr.
Part 4:  Upgrade your Choices
A.  Create different moods with lighting. The use of warm colored indirect lighting such as lamps, colored LED back lights, or even string lights can create a cozy and relaxing vibe after a day's work.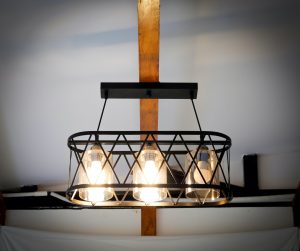 B.)  Convert to smart home systems. From door locks, CCTV cameras, you'll also be able to control and turn on lights, appliances even if you're away from home. All you need is a wifi connection and the applications on your mobile phone.
C.) Hire a professional interior designer. We always get an impression that hiring a professional would be expensive, but they actually help you make the best choices and save you from making bad purchases.
Trendy Renovation Ideas for the Home or Condo. Part 3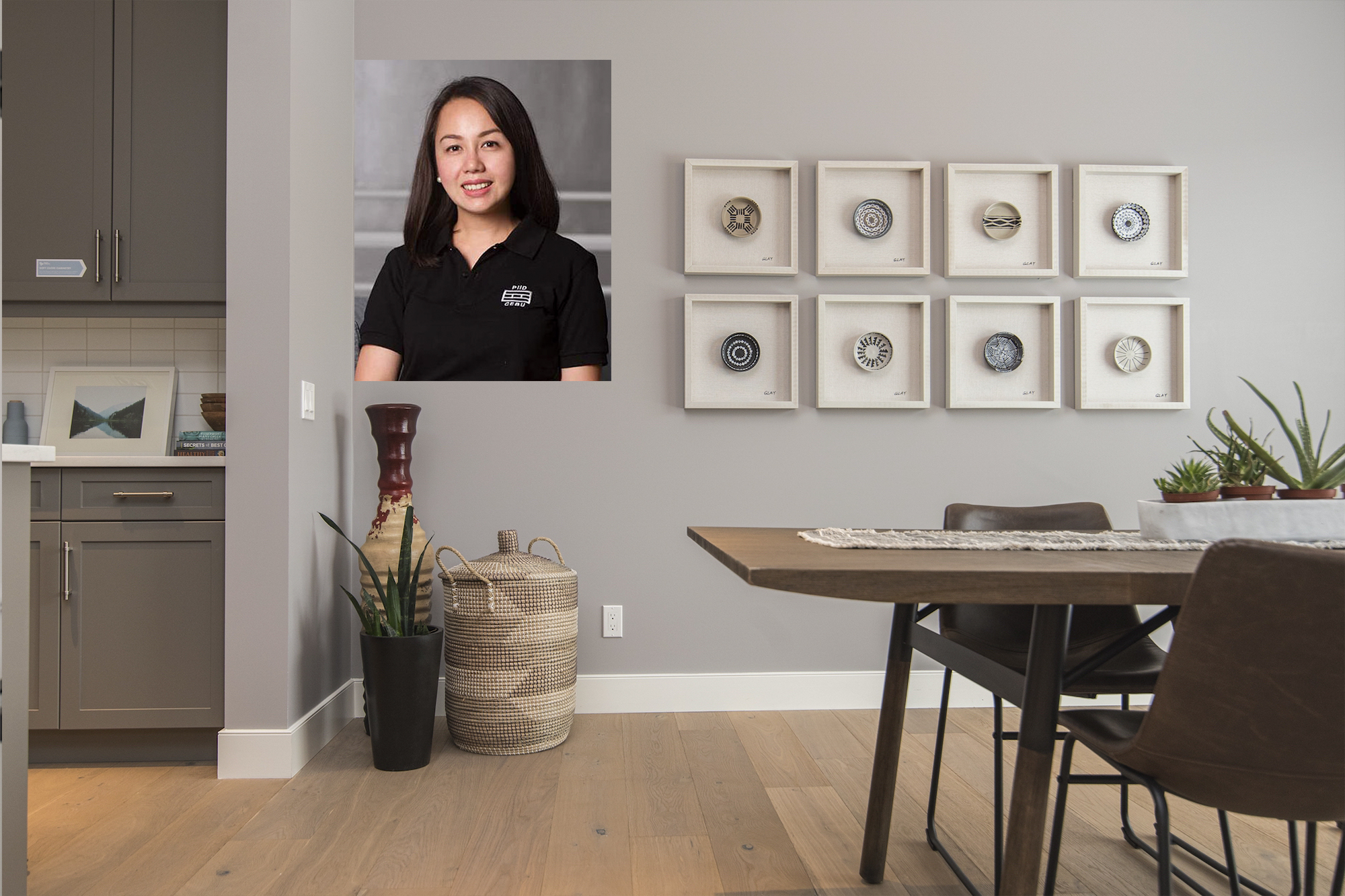 by Christa M. Cañizares IDr.
Part 3: Maximize Impact of Small Spaces
A.)  Storage spaces. You can go with concealed storage systems such as built-in cabinets on walls, under the bed or seating. Keep the items that you use often more reachable than the occasional ones. Choose what works best for your space and for your convenience.
B.)  Showcase your collection of interesting conversation pieces, like items you acquire from past travels, an artwork, an heirloom, coffee table books or a collector's item. Make sure to save a special place for them in your home.
C.)  Move things around to attract renewed energy into your space. May it be moving a sofa to the adjacent wall, creating a dining nook near a window, shuffling your accessories on to a different shelf? Little efforts go a long way.
Trendy Renovation Ideas for the Home or Condo. Part 2
by Christa M. Cañizares IDr.
Part 2:  Create Visual Interest
A.)  Update your space with a fresh coat of paint. Some would love the white / minimalist theme, but one must also not be afraid to make a bold statement and have an accent wall, or even a wall mural.
B.)  Mix materials and textures to create depth and contrast. Wallpaper is an amazing decorative material that you can use for an instant upgrade. Another inexpensive approach is to use patterns and texture on soft furnishings such as curtains, pillows and sheets.
C.)  Setting up a coffee station, bar carts, vinyl corner, or workstation seems to be a trend to the young professionals nowadays.  Add functional pieces that serve as décor at the same time.