Have you seen this art chic home in Cebu?
A hilltop residence features an impressive art collection, brought together with Mediterranean sensibilities and pops of color.
Art is everything in this modern Mediterranean-inspired house. With its warm hues, its rustic and casual appeal and interesting textures, this is art chic, with pieces by renowned Filipino artists gracing the abode.
The five-bedroom house is built on four floors and stands on a 1,100-square meter property on the steep hills of Banilad. After almost three years of construction, it is an architectural showpiece by Carlito Co, with interior design by Hannah Lim. The surrounding landscape is by Jaime Chua.
Huge hardwood doors welcome guests to this decorative family dwelling. At first glance, bright colors of red, yellows, greens and blues dance before your eyes as a stimulating visual. Fine art pieces and fixtures collected by the owners over the years accent its walls, embellish its table tops and elevate its design and ambiance. Works by various prominent Filipino artists, coupled with the modern Mediterranean design structure make this family home an art gallery of sorts.
The owners' appreciation for art is further made evident with pieces by Arturo Luz, Hernando Ocampo and Romulo Galicano. Interestingly, the collection inspired the home's interior design, making each room of the house come together. Gaining momentum from the owner's art pieces, Hannah Lim adds that she designed the home working along with the family needs and likes.
A sense of warmth is imparted in the interiors by hardwood pieces like the dining table and the long table located in the pool area. Kenneth Cobonpue furniture and pieces by Vito Selma sit in the living room, deck and family room. Antiques and family heirlooms lovingly find their place too, while other accents are from travels around the world like the zebra hide rug from Africa in the sitting area by the entrance.
True to its overall Mediterranean design, the furniture used in the home incorporates elaborate textiles and patterns juxtaposed against rustic pieces, that always burst with color—Cobonpue's Bloom and Chiquita in the living area, the modern rattan Coast Pacific dining chairs by the pool, and more hardwood furniture pieces seen all around the house. There are also design pieces from Natuzzi and Dedon.
All these components and the mentioned big-name artists may seem rather intimidating on paper. But their varying styles, designs and colors artfully come into play, resulting in something that's actually homey than museum-like. Truly, this residence could bring out the artist in anyone—or at least, the art enthusiast.
photography Robo Formacion
Originally published in Zee Lifestyle, May 2015. For back issues, subscribe via Magzter.

Trendy Renovation Ideas for the Home or Condo. Part 4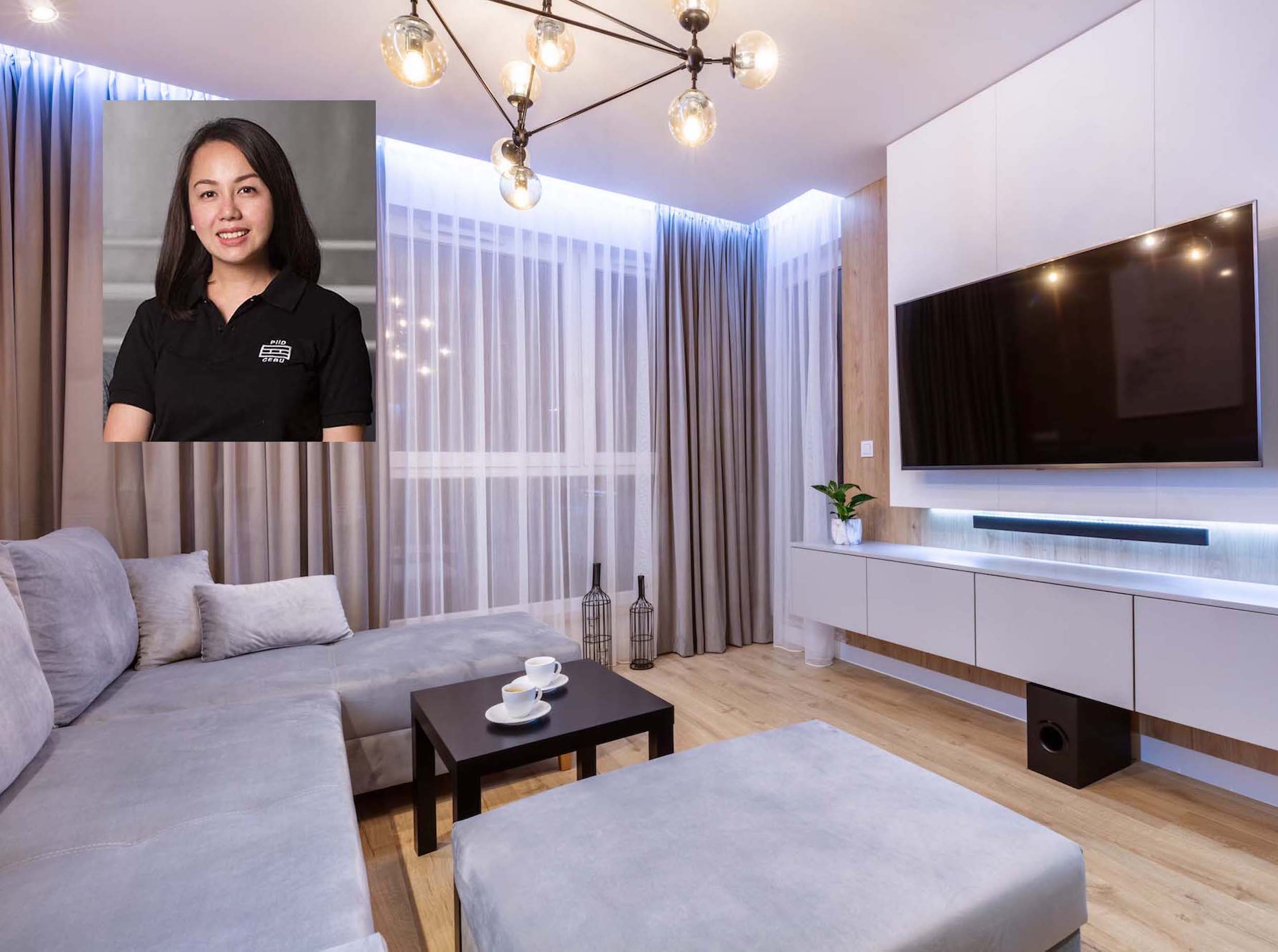 by Christa M. Cañizares IDr.
Part 4:  Upgrade your Choices
A.  Create different moods with lighting. The use of warm colored indirect lighting such as lamps, colored LED back lights, or even string lights can create a cozy and relaxing vibe after a day's work.
B.)  Convert to smart home systems. From door locks, CCTV cameras, you'll also be able to control and turn on lights, appliances even if you're away from home. All you need is a wifi connection and the applications on your mobile phone.
C.) Hire a professional interior designer. We always get an impression that hiring a professional would be expensive, but they actually help you make the best choices and save you from making bad purchases.
Trendy Renovation Ideas for the Home or Condo. Part 3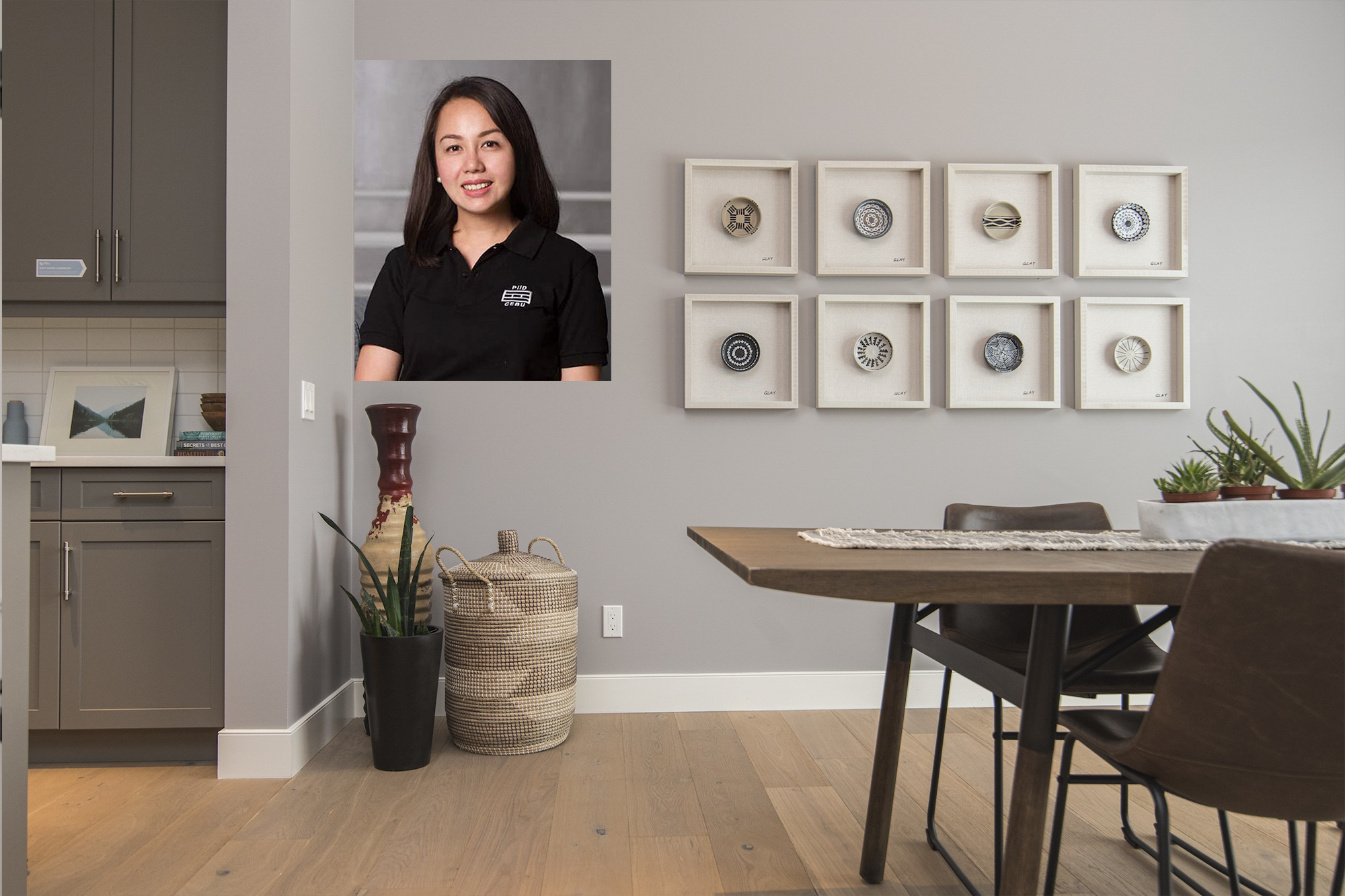 by Christa M. Cañizares IDr.
Part 3: Maximize Impact of Small Spaces
A.)  Storage spaces. You can go with concealed storage systems such as built-in cabinets on walls, under the bed or seating. Keep the items that you use often more reachable than the occasional ones. Choose what works best for your space and for your convenience.
B.)  Showcase your collection of interesting conversation pieces, like items you acquire from past travels, an artwork, an heirloom, coffee table books or a collector's item. Make sure to save a special place for them in your home.
C.)  Move things around to attract renewed energy into your space. May it be moving a sofa to the adjacent wall, creating a dining nook near a window, shuffling your accessories on to a different shelf? Little efforts go a long way.
Trendy Renovation Ideas for the Home or Condo. Part 2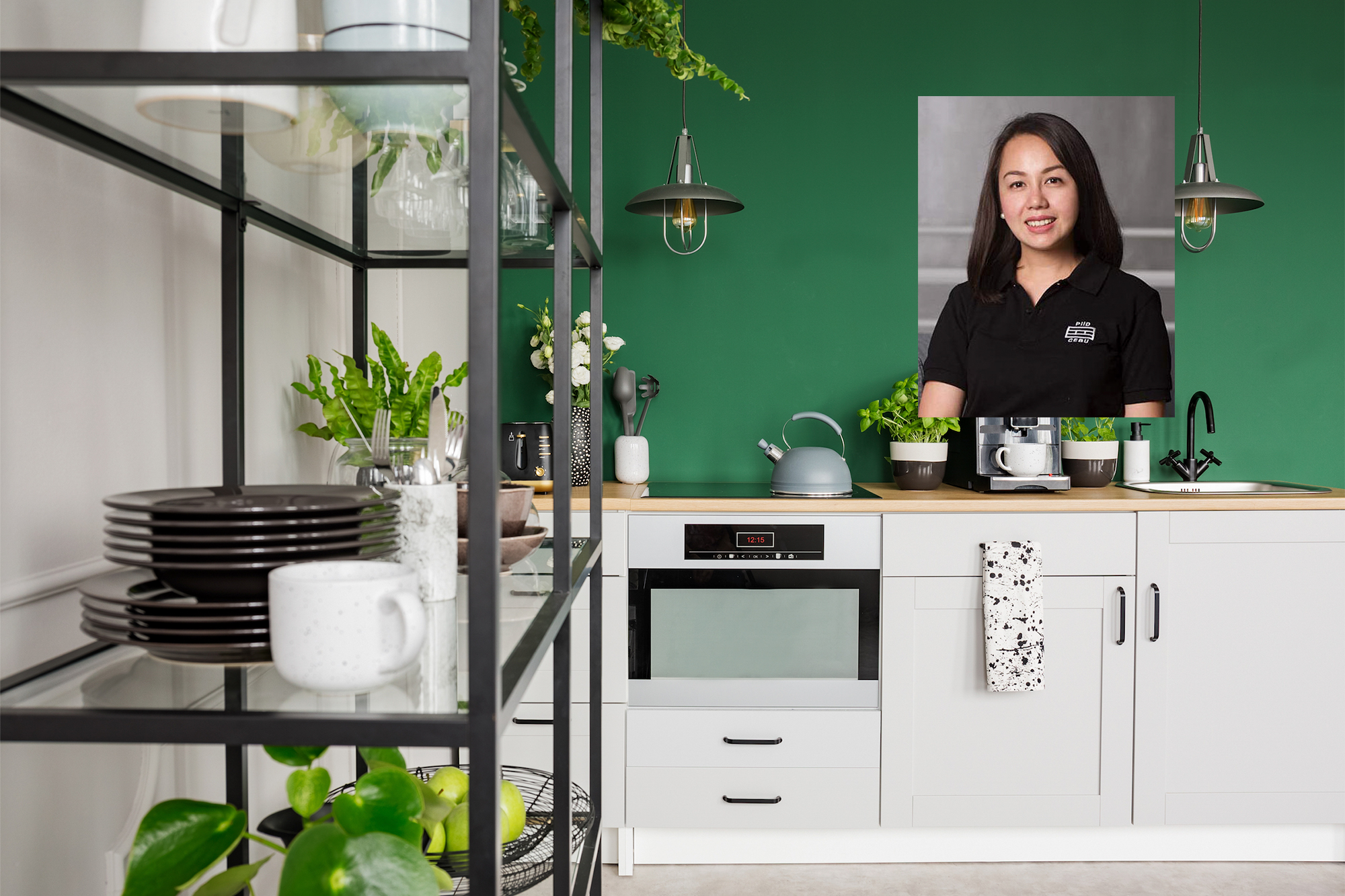 by Christa M. Cañizares IDr.
Part 2:  Create Visual Interest
A.)  Update your space with a fresh coat of paint. Some would love the white / minimalist theme, but one must also not be afraid to make a bold statement and have an accent wall, or even a wall mural.
B.)  Mix materials and textures to create depth and contrast. Wallpaper is an amazing decorative material that you can use for an instant upgrade. Another inexpensive approach is to use patterns and texture on soft furnishings such as curtains, pillows and sheets.
C.)  Setting up a coffee station, bar carts, vinyl corner, or workstation seems to be a trend to the young professionals nowadays.  Add functional pieces that serve as décor at the same time.