How To Decorate an Ancestral Home While Keeping Its History
Carmina Mapa-del Rosario puts her stylish twist to an old home and transforms it into a residence that properly epitomizes her family's history, personality and lifestyle.
There's an art to being able to put together antiques, trinkets and an array of accessories accumulated over the years. Decorating a space with such items require taste, style, class and an appreciation for history, and it's something not everyone can achieve. After all, not every decorated home gets the oohs and aahs of admiration you want to achieve. In fact, some run the risk of looking dowdy or over-the-top— a mismatch of themes and items that start to look like it belongs on an episode of Hoarders.
That's definitely no problem for Carmina Mapa-del Rosario, who has the gift of knowing what is needed to spruce a space and how to make a simple item stand out as an accent piece. Born into a family of serious antique collectors and connoisseurs of historical pieces, Carmina developed an appreciation for art while watching her mother Pachot Mapa purchase exquisite pieces. "I remember our many trips abroad, where we would scour through markets in France, China and Bangkok for personal knickknacks," she recalls. "I also remember dealers selling blue and white porcelain, who would come to the house with their wares. She would inspect each jar or plate meticulously and bargain for it, and later on she would have the plates certified by the National Museum. It was actually a lot like growing up in a mini museum. My mom has been in the art and furniture business for 30 years. She loved to be surrounded by pieces with their own histories."
The family is the one behind Old Asia, one of the first to offer a retail antique showroom to a discreet and discriminating clientele. It trained her in the business of marketing and customer relations. "It came very naturally to me, since I am my mom's only daughter and even while I had a position as vice president in Ogilvy & Mather Philippines, I also sat on the board of Old Asia." It's something that she hasn't shaken even until today, when she considers her travels an opportunity for the acquisition of rare finds for her own home. "Traveling is my passion and to this day, I still visit museums and flea markets to pick up ideas and things that I need for my own home."
After making the move to Davao from New York, the family settled into a renovated townhouse while she set up her restaurant Bangkok Wok and her catering business Crazy Cook. It seemed apparent that while the business grew, the kitchen cum commissary needed to expand in order to make her special sauces and have enough space for all the catering equipment. After a few years of waiting, the house in Insular Village was vacated by the tenants and her in-laws invited the family of three—Carmina, her husband Raffy and son Iago—to move into the house.
It came as no surprise that Carmina would turn the residence into a beautiful showroom of fine pieces, where both history and art are fused into a mix of aesthetic elegance. The process was no easy feat though. "It was a long and lengthy process. I knew I had to retain and keep the original capiz windows so I had to work around that, which proved to be challenging. I also had to prioritize changing the electrical and plumbing. I worked very closely with my contractor Jun Tan for everything."
It takes a keen eye and vivid imagination to decide what needs to be refurbished and refinished, as well as picture what the final look will be like. Of course, Carmina already had a theme and color palette in mind. "The original divider was in the middle and painted mahogany. I decided to keep it, but split in half, pushed to the sides and lacquered black to match the bannister and front door. It adds character to the dining room," she explains. "The wrought iron flower flights are from the Mascunana's 1960's house. One was in the main foyer and the other on top of a sitting area. I pulled them out, and decided to paint them red and use it in the dining room." She even recreated a dramatic look for the foyer wall. "In lieu of ordinary paint or wallpaper, I had my painter use sinamay to spray-stencil the web-like pattern," she reveals.
Without destroying the main shell of the house, Carmina maintained its best features while converting the interior into her family's personal living space. "Every piece in the house means something to me. Every item, every room, every nook and cranny is filled with items or pieces that remind me of a trip or a time in my life," she enthuses. "Each item has its own story to tell. When I walk into my house, I see the narra and mahogany console that I inherited from my lola. I see throw pillows that I bought in a flea market. I see bowls that bring memories of childhood spent in Sweden. I see a painting that makes me smile."
There is no particular label for Carmina's decorating style, and she believes that no one should even try. "I pretty much mix everything up, and I always find myself rearranging. Furnishing and decorating is a never-ending process. I am not even done with my own home." Throughout the home are several conversation pieces, most of which have been passed down from family or purchased on a trip. "I collect things from my travels, like these toile pillowcases which we got from Le Puces de Clignacourt in Paris, but are actually handmade in Aix-en-Provence where Raf and I spent our honeymoon. I have a huge collection of cookbooks and coffee table books that are stored in my office because I'm addicted to bookstores." The décor is also strongly influenced by her European travels. "Flooring of black and white tiles is reminiscent of old European homes. I love old English furniture with studs, so you see them all over the house, including the dining room."
Her house is divided into two floors with different purposes. "The downstairs doubles as an area where clients ask me to cook and hold private dinners for up to 30 people," she shares. Upstairs holds the bedrooms and a specialized kitchen where Raffy and Carmina cook. "This dining table has hosted many meals with family and friends visiting from all over the world. This is where I have our most intimate dinners."
Part and parcel of being a professional caterer is her role in styling events and providing impressive table arrangements for her clients. It seems, though, that she might have another calling to spread her wings in home decoration. Since she is very familiar with the pieces and has easy access to Old Asia's vast inventory, there have already been a lot of inquiries for her to update clients' homes. For now, she gives some advice for those looking to purchase antiques. "Go back to basics. Invest in good art and quality furniture, and take the time to choose each piece. A lot of thought should go into the purchase of each and every item—you can't just rush into things. Buying art or buying a 19th century chair is not like buying a new top. Aside from looking at it from an investment point of view, you also need to consider longevity and the fact that you have to live with this piece for the rest of your life. If you don't love it and it doesn't fit, why buy it?"
With all that she created in her own home, though, Carmina believes your residence should first and foremost be a reflection of the people who will be living in it. "Ultimately the personal preferences and experiences of the individual or family plays a significant role in design. One must always consider the functionality of each piece that will complement the lifestyle of the owner of the house. Personality must reflect the people inside, not come out cold or out of sync because of the design."
Bangkok Wok/Crazy Cook
(Creative Catering Solutions)
(082) 234 7075, 0928 505 3605
---
Originally published in Zee Lifestyle, May 2014
THROWBACK THURSDAY. Discover Why This Airy, Modern Structure in Busay is Called the Sky House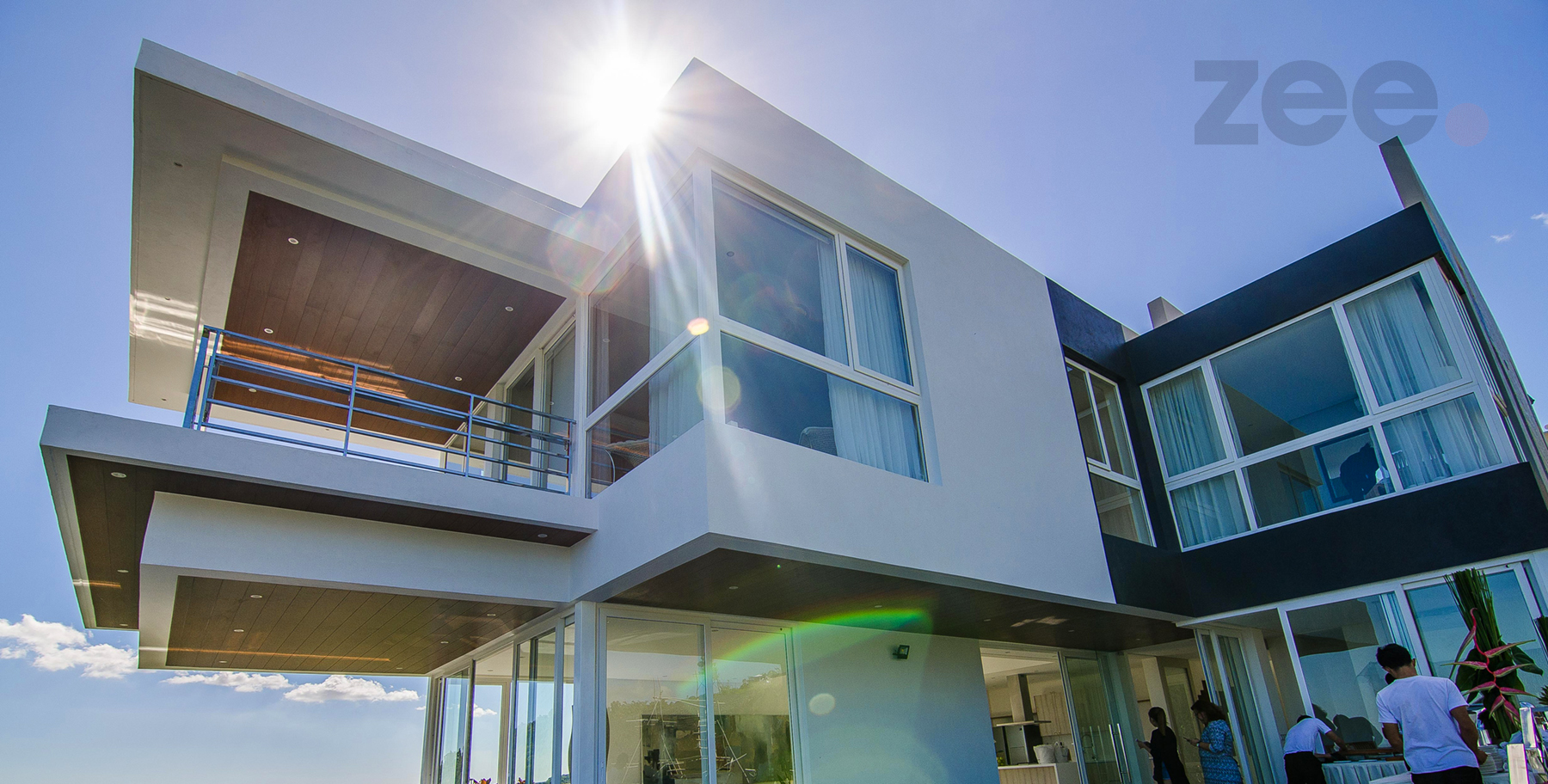 Defying Gravity
YKC Premier's first venture in Busay floats over a cliff and introduces a new brand of living in Cebu.
by Shari Quimbo photography Ezekiel Sullano
YKC Premier's first venture couldn't be more aptly named—Sky House was spot on—the airy, modern structure that juts out of a ridge in the Busay Highlands couldn't be called anything else. The drive up the hill levels to a short plateau right before the entrance of the village, allowing ample time for everyone to look up and admire a house that seems to be in defiance of gravity.
"When I saw the property, it was everything you could ask for, and it's in limited quantities so we wanted to maximize all its assets," says Victor Consunji, one-third of the group behind the project. "The problem was the land is narrow. Since we have the experience and capability, we thought, why waste all the good things about this property by just building on the ridge? Why not build over the ridge?"
Slater Young and Stephen Ku complete YKC Premier, a group of men who have come together to redefine the art of living with a view in Cebu. "Slater and I have been friends for a while, and I bumped into him at a wedding here in Cebu," Stephen recalls. "And then we were talking about businesses that we could do together, and he mentioned that he had a nice piece of land that he wanted to fix up. He showed me the place, and I thought it was beautiful. On the way back to Manila, I thought about Vic because I'm also working with him on his project in Manila called Mahogany Tree."
Once the three sat down to discuss the venture, Victor was immediately interested and, in fact, already had a vision for the house's design in his mind. The partnership played up each one's individual strengths and backgrounds—Victor comes from the family behind DMCI Holdings Incorporated, which have constructed Philippine landmarks such as the Manila Hotel and Shangri-La's Mactan Island Resort; Slater has a background in engineering and his family is also in construction; while Stephen is at the helm of Eventscape Manila and is behind some of the hottest restaurants and nightspots in the Philippines. "Victor would be the CEO, the visionary. His expertise is what we brought in here," explains Slater. "And since I'm also in construction, I was sort of his eyes here in Cebu. I'd be the CTO, Chief Technical Officer, and Stephen would be the CMO, marketing."
Although YKC Premier already has three strong personalities behind it, the guys decided to bring in another design visionary to help them complete the look of the Sky House. "The Sky House is unlike any other home in Cebu, and it was a designer's dream to be part of it," says Vito Selma, who brought in his iconic pieces, along with some custom-made furniture to complete the look of the Sky House. "Given its location and the abundance of windows, I wanted the home to feel just as light and airy—to simulate the feeling of flight. And to stay true to my brand, we just wanted to bring nature into the home, which can be seen in the materials, textures and colors in the space."
The look is relaxed but sophisticated, with many art pieces that Vito had commissioned especially for this project. "The installation in the entry is by me," he says of the large textured slab with pieces of wood in different finishes scattered on it. "I made it in a way that when someone walks in the house, they see a reflection of that piece and its materials in other areas of the home." Other notable pieces are in the living room: a large rattan sculpture of interlocking loops by Vito's sister Selina Romualdez, and a long painting with strokes in various shades of gray by Tzaddi Esguerra. "I love working with her for all our projects," Vito admits. "We tell her what colours to work with, and she makes the magic happen."
With the house finished in just over a year, the guys are looking forward to constructing seven more houses to complete the project, offering a lifestyle that is incredibly appealing. "Young, hip urbanites. Young families. If they're young, they at least feel young," says Stephen of who they see living in the space. "People who want to balance work and play, because this place is like a residence and a resort at the same time."
"Nowadays, with the way things are going in the Philippines, there is a focus on taking vacations, but not everybody has that chance. Not everybody can just take off whenever they want," Victor adds. "I really don't believe that a home is just your home, your vacation spot is just your vacation spot and your work place is just for work. I think you can have the best of all three, and this design incorporates that."
"It'll feel like you're going home to a vacation every day," Slater adds.
Although these gents are focused on the Sky Houses for now, they look forward to bringing more of this brand of living to other locations. "We're just looking for the right project, but I think the boys are in agreement that we really want to explore Cebu, particularly because this is the emerging market we want to be in. We just need to look for the right spot, and the right design," Stephen says.
More than just creating modern and luxurious properties, YKC Premier hopes to change the perception of what living in Cebu can be. "That's what we want to bring to Cebu," Stephen shares. "I haven't seen a development like this in Cebu, and a lot of the times I'd ask Slater, and he goes, oh no, the Cebuanos wouldn't want to spend for something like this. I kept telling him that if we build it, they will come. Cebuanos are ready for something edgy and daring, and I think this project will be a testament to that." With the first house already sold, that's certainly been proven true. After all, with just one visit to the Sky House, it's hard to imagine a better place to live.
(This article has already been published in Zee Lifestyle's February 2016 Real Estate Issue, "Defying Gravity" on pages 68-73.)
LOCKDOWN FUN: Whose Crib is This?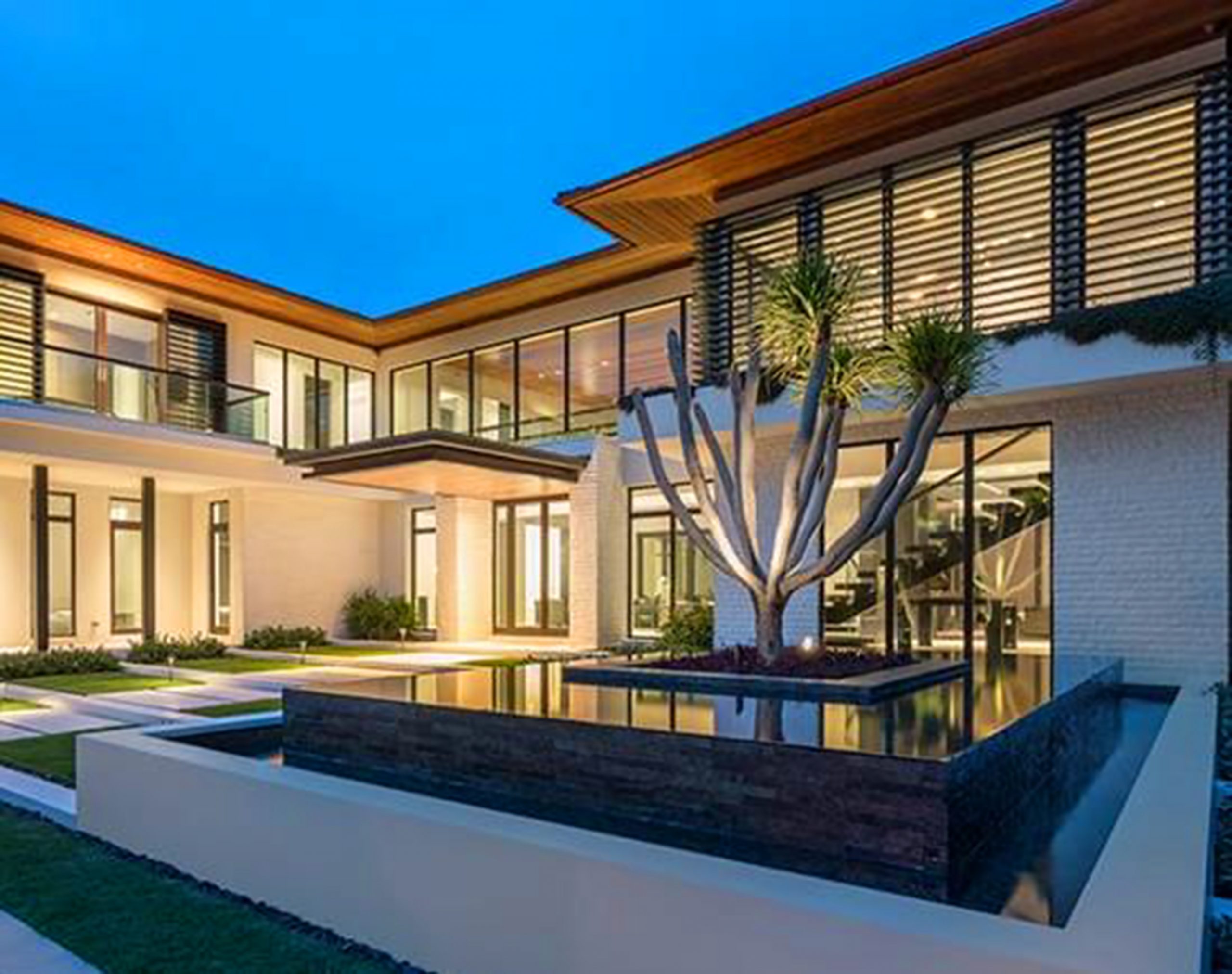 Here's one way residents of Cebu's exclusive villages created their own fun during zoom parties — guessing each other's home! Of course, you need a smart mastermind to curate the photos to make sure the homes of each of the amigas are not easy to guess.
So, here's a short tour of homes that was paraded during this very fun game. Homes are located in Maria Luisa, Northtown Homes, Beverly Hills and a beach house too.  Oh, and one came all the way from Scotland.
We hope your zoom parties are just as fun!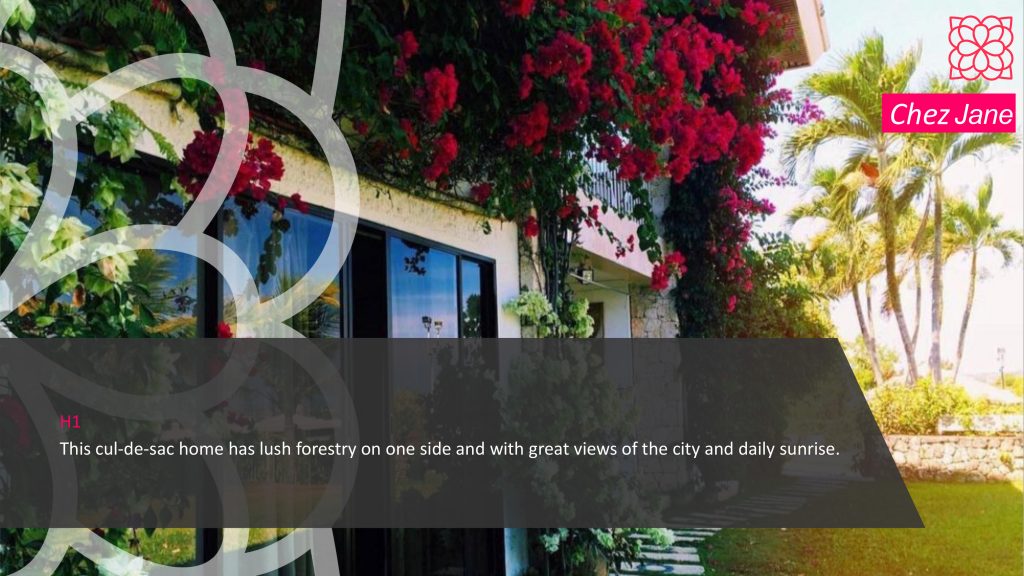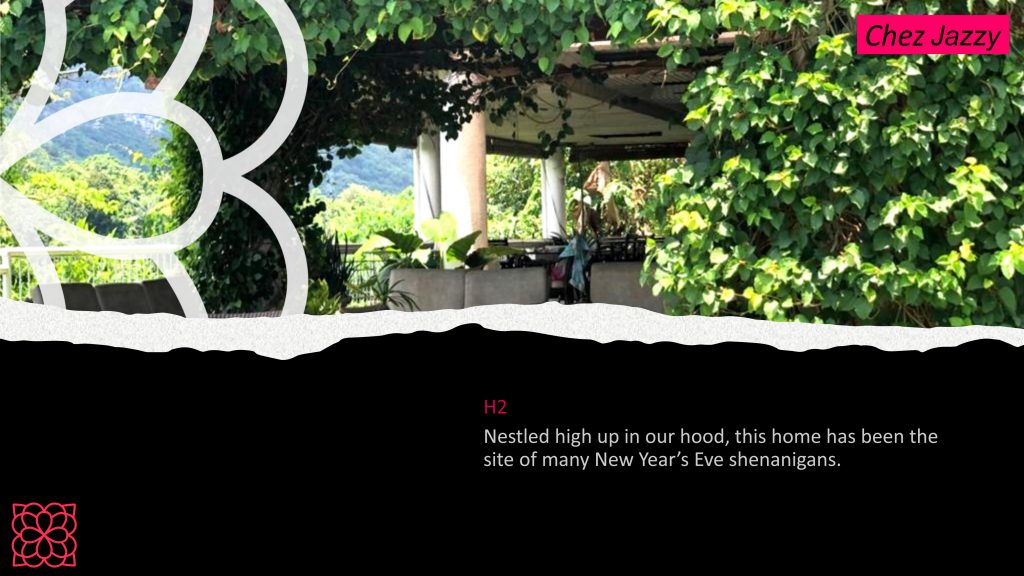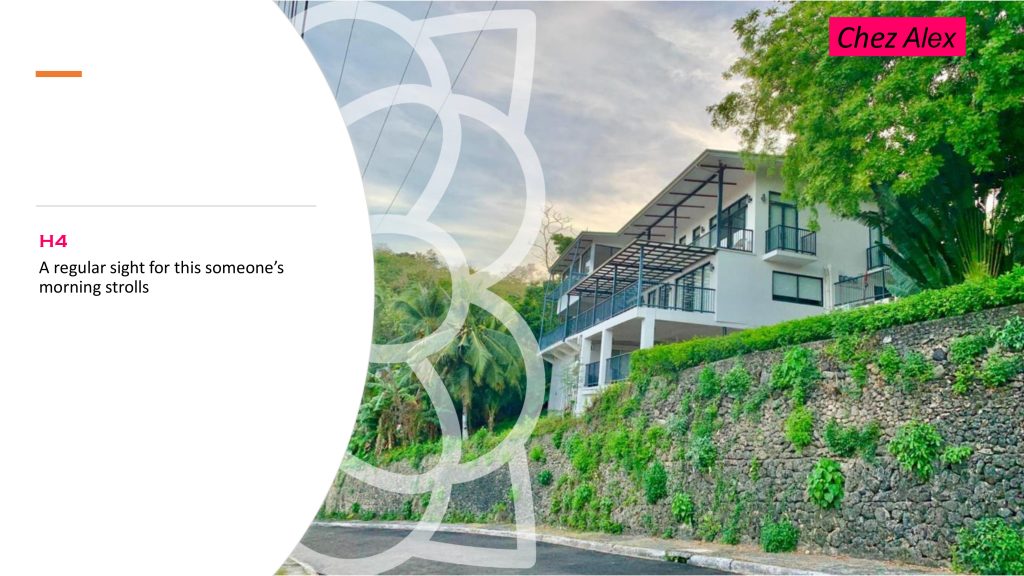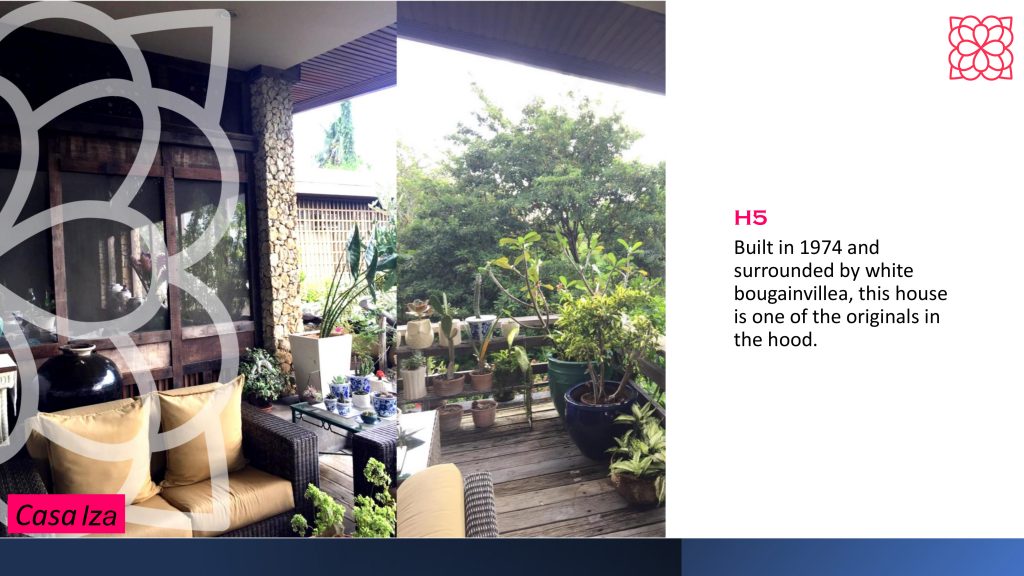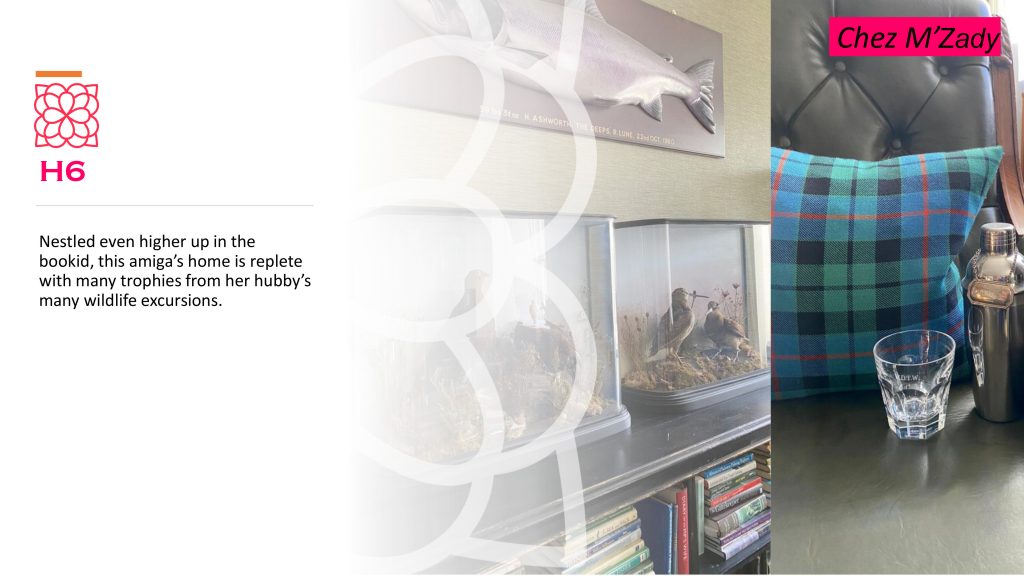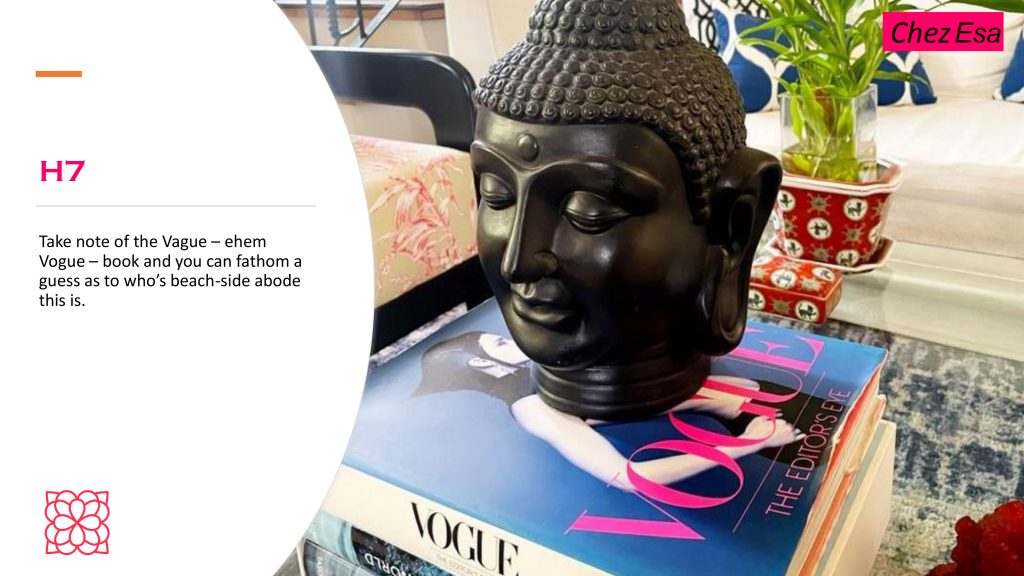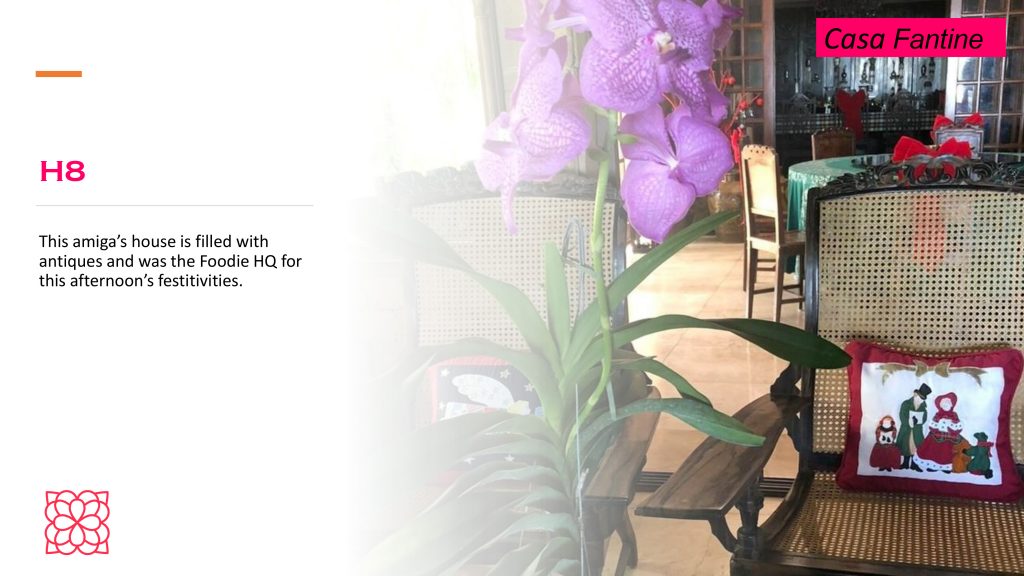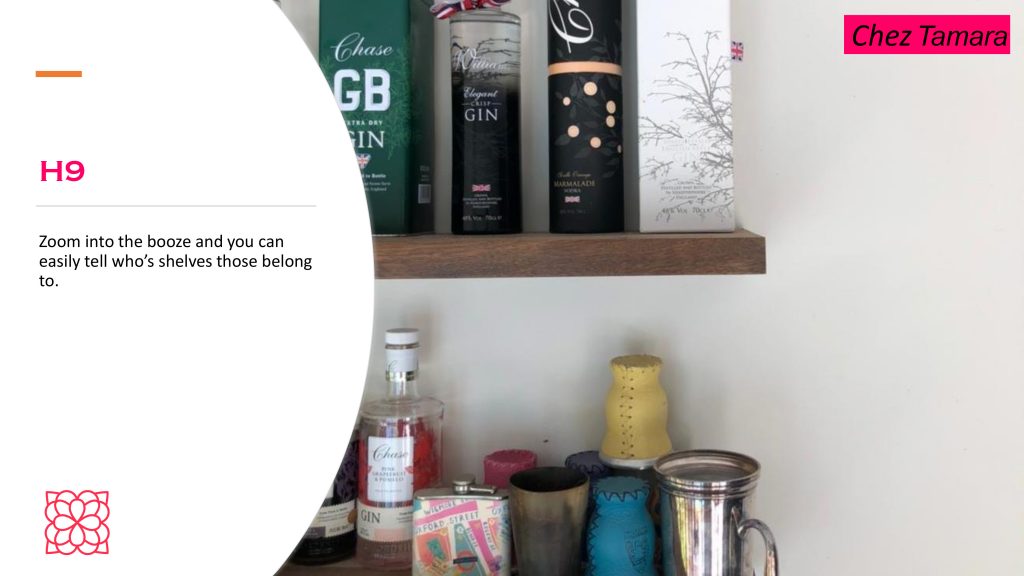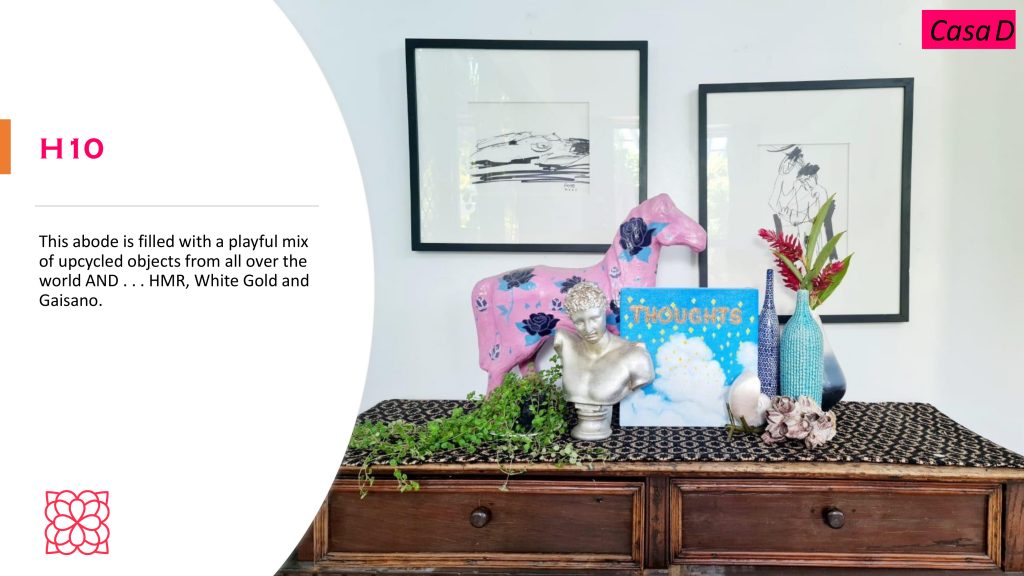 Seashore Seclusion: A Beachside Abode in San Remigio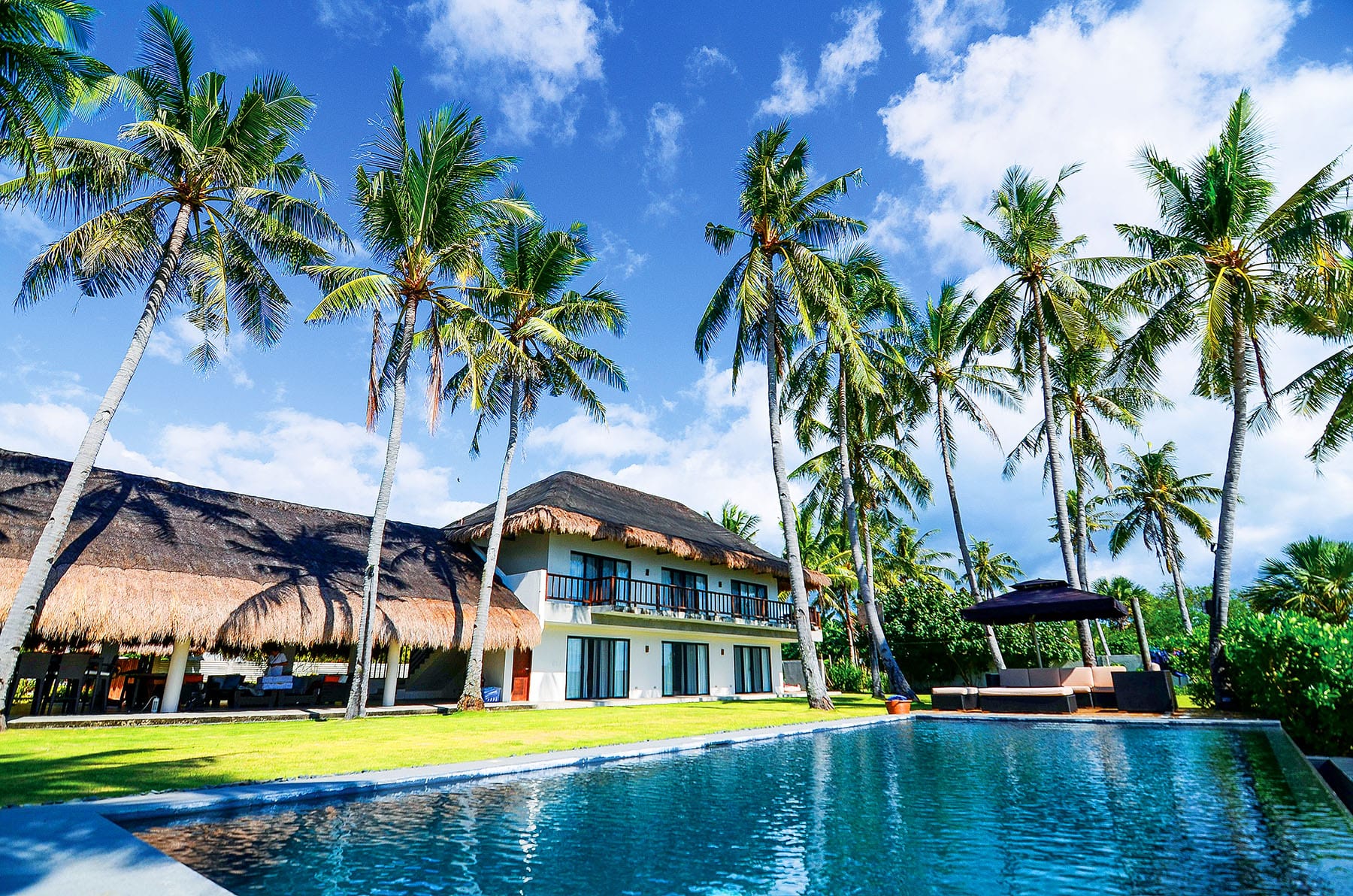 A cozy family getaway in San Remigio epitomizes the charm and simplicity of living by the sea.
by Shari Quimbo
photography Ezekiel Sullano
Admittedly, there are some challenges that come with living in Cebu; but having pockets of paradise being only a few hours' away is an upside that's hard to beat. One such paradise is San Remigio, a town that sits on the northwest side of the island, which means its serene shores are kissed daily by an amazing view of the sunset. Sure, you'll run into some traffic while driving out of the city, but what awaits you makes the drive up north an easy challenge to live with.
When a chance to visit one family's beachside getaway landed on our laps, we couldn't pass it up. After a brief struggle with Mandaue City traffic, we were soon cruising through the towns of the north while the crystalline blue waters of the ocean peeked through every few kilometers.
It wasn't long after when we found ourselves going up a pebbled driveway where a bamboo gate opened up to a footpath that led to the house. "We wanted to keep it simple," the owner explains, sharing that he came up with the design while going through photos of houses online. With a thatched roof, rounded columns and a grooved concrete fence, the space is cozy and informal—a place that definitely exuded a laid-back beachside feel.
The living areas integrate into each other, with casual dining set-ups arranged around the open space, while oversized couches surround a solid wood coffee table. There's a communal vibe that's slightly deliberate. "We have a lot of friends and family that come in during the weekends, so we created a space that's ready for that," says the owner. "We didn't want anything too formal. Some beach houses make you feel embarrassed to come in with your wet, sandy feet. We want a place where everyone would be comfortable moving around."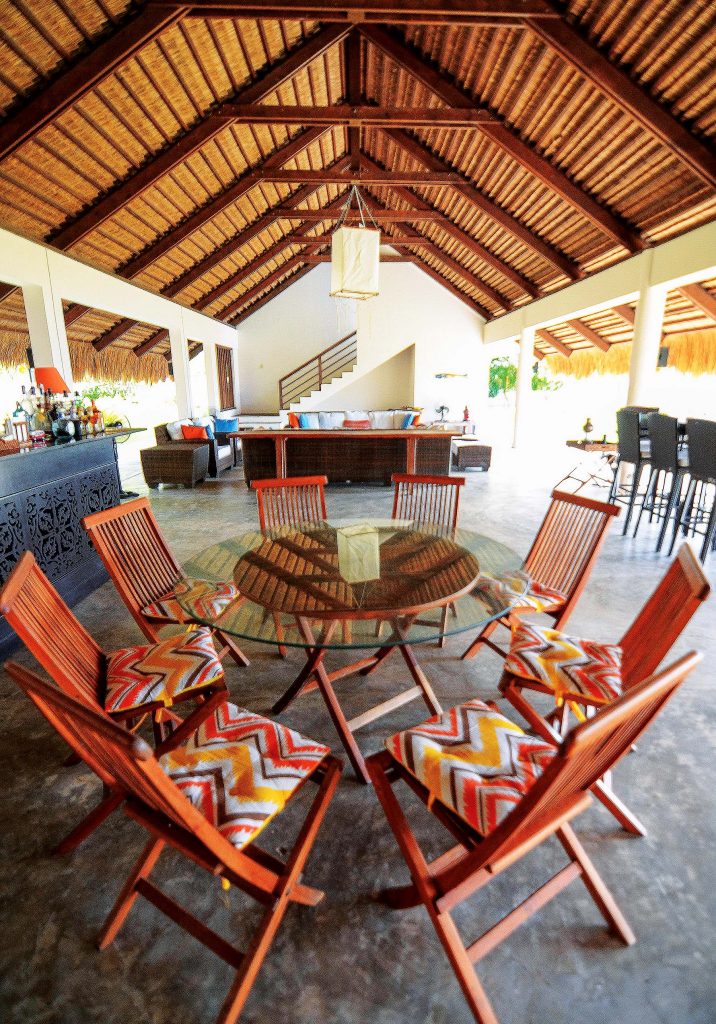 That said, the concrete floors, made for walking around barefoot, lead to the manicured grass where the infinity pool looks like its about to spill out into the beach below. The blues of the sea and sky complement the more natural tones of the house's wooden furniture pieces and painted white walls. Pops of color come in with the throw pillows, hammock and matching bright orange lounge chairs that are around the pool.
As if keeping with the house's casual vibe, the owner's trio of dogs roams freely around the property, curiously coming up to us for attention. "They just showed up one day," he laughs when I ask where he'd gotten the dogs, named Beer, Tequila and Scotch—perhaps giving proof of how fun weekends here can be. A bar sits by one of the dining tables and further cements this theory, as does the homemade lamp made from a bottle of Patron.
Off to the side of the house are the bedrooms, which are simple but spacious. "It's so there's space on the floor to bring in cushions for when we have a lot of people over."
The beach house took just two months to construct about two years ago. "Weirdly enough, we built this house while I was still living in Malaysia," shares the owner. "My sister manages a construction company, and I would just email them instructions and photos of what I wanted. Surprisingly, it was pretty easy."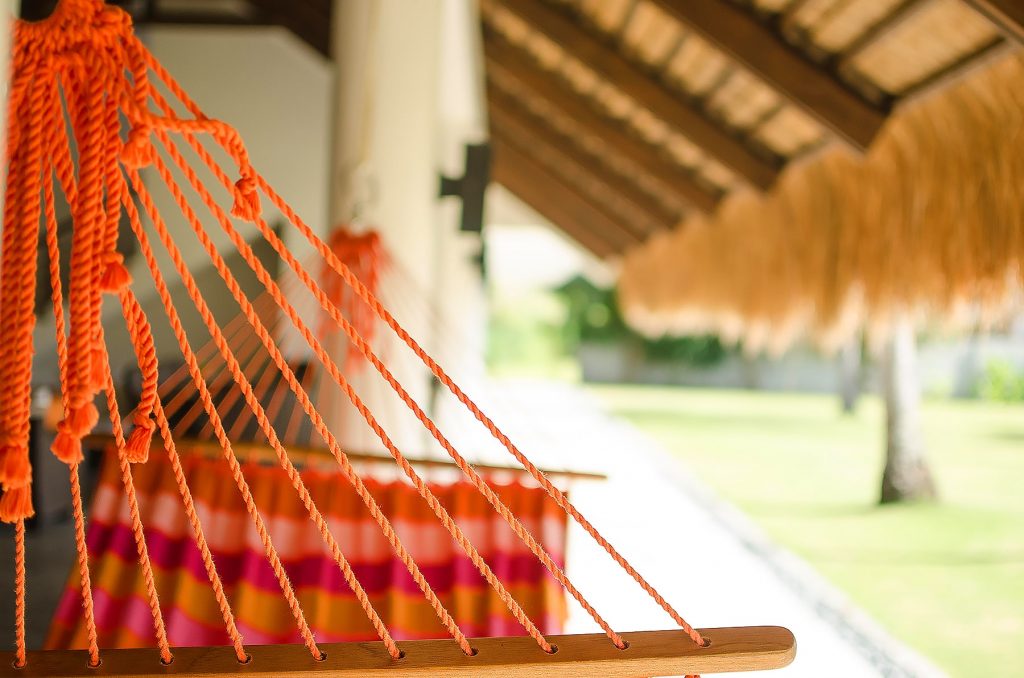 Of course, when typhoon Yolanda hit northern Cebu, the house saw considerable damage. A quick browse through his photo gallery showed the roof completely ripped off the structure. "I came back the weekend after Yolanda. It took me almost a whole day to get here because we had to clear the road as we went," he recalled.
Repairs to the house took a backseat as the family helped residents around the area before they moved to reconstruct their own house. "It took a month or so to fix the roof and everything else that was broken," he says.
Now, the house is as inviting as ever. We spent the minutes leading up to sunset drinking beer by the pool. A few fishing boats float off the shore, with many locals walking through the beach. "I like the idea of having no fences and having people passing through," the owner shares. "I like that it's open. It makes the house feel more alive."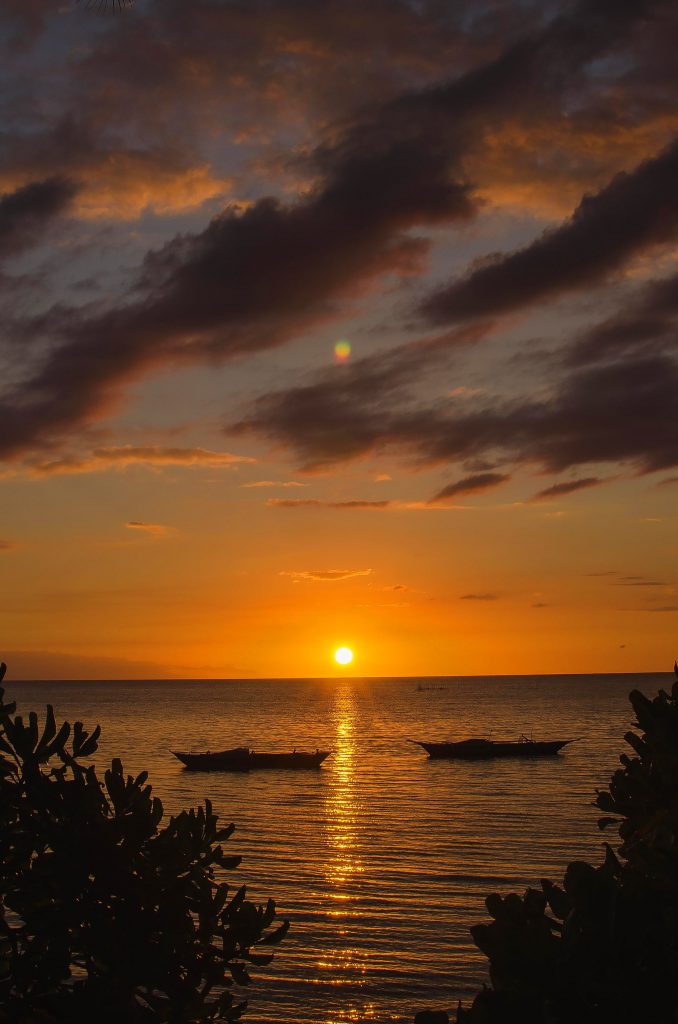 That, in a nutshell, describes the beach house. With its cheerful, casual corners, it surely feels lived in—as if remnants of the happy moments people have spent there still hang in the air and even add to its personality. It's not hard to understand why the owners look forward to the two-hour drive up on the weekends—if we had a space like this, we'd be heading north more often too.
(This article had already been published in Zee Lifestyle's April 2016 Travel Issue, "Beach, Please" on pages 98-101.)