Four reasons you should be drinking Glenmorangie Single Malt Whiskey
Mark Twain said, "Too much of anything is bad, but too much good whiskey is barely enough." That must be true for Glenmorangie's finely crafted single malt whiskies.
Mark Twain said, "Too much of anything is bad, but too much good whiskey is barely enough." We wholeheartedly agree, especially when you're drinking a whiskey as fine as Glenmorangie Single Malt Whiskey.
Many single malt whiskies are made with love and care, but only Glenmorangie marries tradition and innovation with over 170 years of dedication. The special traditions of Glenmorangie rest in the hands of the Men of Tain, select local Highland craftsmen. For generations, they have dedicated their working lives to the quality and character of Glenmorangie whiskey, using the finest Scotland has to offer.
With its warm pale gold color and floral aroma, the brand's flagship Glenmorangie original is a result of classic whiskey-making. It opens sweetly with notes of mandarin oranges, creme brulee and menthol, followed by hints of vanilla and peaches. This sophisticated yet accessible profile is something that appeals equally to new drinkers and dedicated malt whiskey enthusiasts alike.

GLENMORANGIE HAS A STRICT STANDARD OF QUALITY
Brothers William and John Matheson founded the Glenmorangie distillery at the Morangie Farm in 1843. Since then, they have employed local men who maintain the heritage and standards of Glenmorangie. The deep understanding of whiskey, the skill and indefinable feel for the spirit has been passed on through generations.
"There's a very particular mindset to the Men of Tain," says Dr. Bill Lumsden, Glenmorangie's Director of Distilling and Whiskey Creation. The dedication and unique process has created a distinct taste that serves the brand well. "It has incredible complexity and finesse. It is unusual to find so many flavors and this degree of delicacy, especially in a Scotch malt whiskey. This is a universal taste, arguably the most accessible quality single malt."
GLENMORANGIE USES THE TALLEST STILLS IN SCOTLAND
Much of the whiskey's unique complexity is down to its distillation in the tallest stills in the Scotch whiskey industry–magnificent copper columns that are almost 17 feet high. Still is the term used to described the distillation apparatus used in the process.
"People traditionally used copper to build stills because you could mold the metal by hand," explains Brendan McCarron, Glenmorangie's Head of Maturing Whiskey Stocks."The industry later discovered that copper is a catalyst, which strips out the undesirable notes during the distillation process. The taller the still, the more copper exposure the spirit gets. So, our very tall copper stills are a big part of bringing those beautiful light, delicate aromas to the fore in Glenmorangie Original."
GLENMORANGIE IS THE EXPERT WHEN IT COMES TO CASKS
For many years, Glenmorangie led the industry in the pioneering use of only the finest oak casks to mature the whiskey. Glenmorangie Original, the brand's flagship, is matured exclusively in the finest first and second fill bourbon casts for a minimum period of ten years.
"Most whiskey makers will use casks made from wood that has been cut only a matter of months previously," Dr. Bill says. "For us, it takes a minimum of eight years from when the wood is cut to when we get our hands on the barrel." That's 18 years from cut wood to finished bottle–an unseen testament to quality.
Finally, Glenmorangie is matured for carefully defined periods in unheated warehouses. Other whiskey-makers use heated warehouses to drive the flavor out of the wood. Also unlike the others who use their casks several times over, Glenmorangie retires their casks after using them just twice.
"It's a gentler regime," says Dr. Bill. "But we're completely dedicated to ensuring that we get the right flavors and the right maturation. You can't rush it and you can't cut corners."
GLENMORANGIE IS THE PIONEER IN EXTRA-MATURATION TECHNIQUES
In the 1980s, Glenmorangie pioneered the original concept of extra-maturation using a variety of exclusive ex-wine casks. The Whiskey Creation Team are still the leading experts in this field as they painstakingly explore the most distinguished vineyards of Europe in the search for exceptional casks. These casks provide rich, intriguing and compelling layers of flavors and tastes to the original character of Glenmorangie.
The unprecedented technique of extra-maturation allows the pure spirit to lie in the peaceful darkness and solitude of fine American white oak ex-bourbon casks for at least ten years. It is then transferred to different, high quality ex-wine casks for a further two years. Glenmorangie Quinta Ruban extra matures in ex-port pipes from the Quintas (or wine estates) of Portugal. The Glenmorangie Lasanta in ex-Olorosa Sherry casks from Jerez in Spain. The Glenmorangie Nectar D'Or in ex-Sauternes wine barriques from France.
At their heart, the Extra Matured Range whiskies have the quintessentially Glenmorangie character. But each particular exclusive cask gives additional and individual qualities, forming a unique expression influenced by each distinguished provenance. It's a journey for whiskey enthusiasts to explore and discover such a range of tastes, flavors, aromas and textures.
As with everything in the world of Glenmorangie, they're not about rushing themselves. Why would they? In the marriage of intuition and science, of wood and whiskey, time brings out the best in everything. Not for nothing does the Gaelic name Glenmorangie translate as "glen of tranquility."
Trendy Renovation Ideas for the Home or Condo. Part 4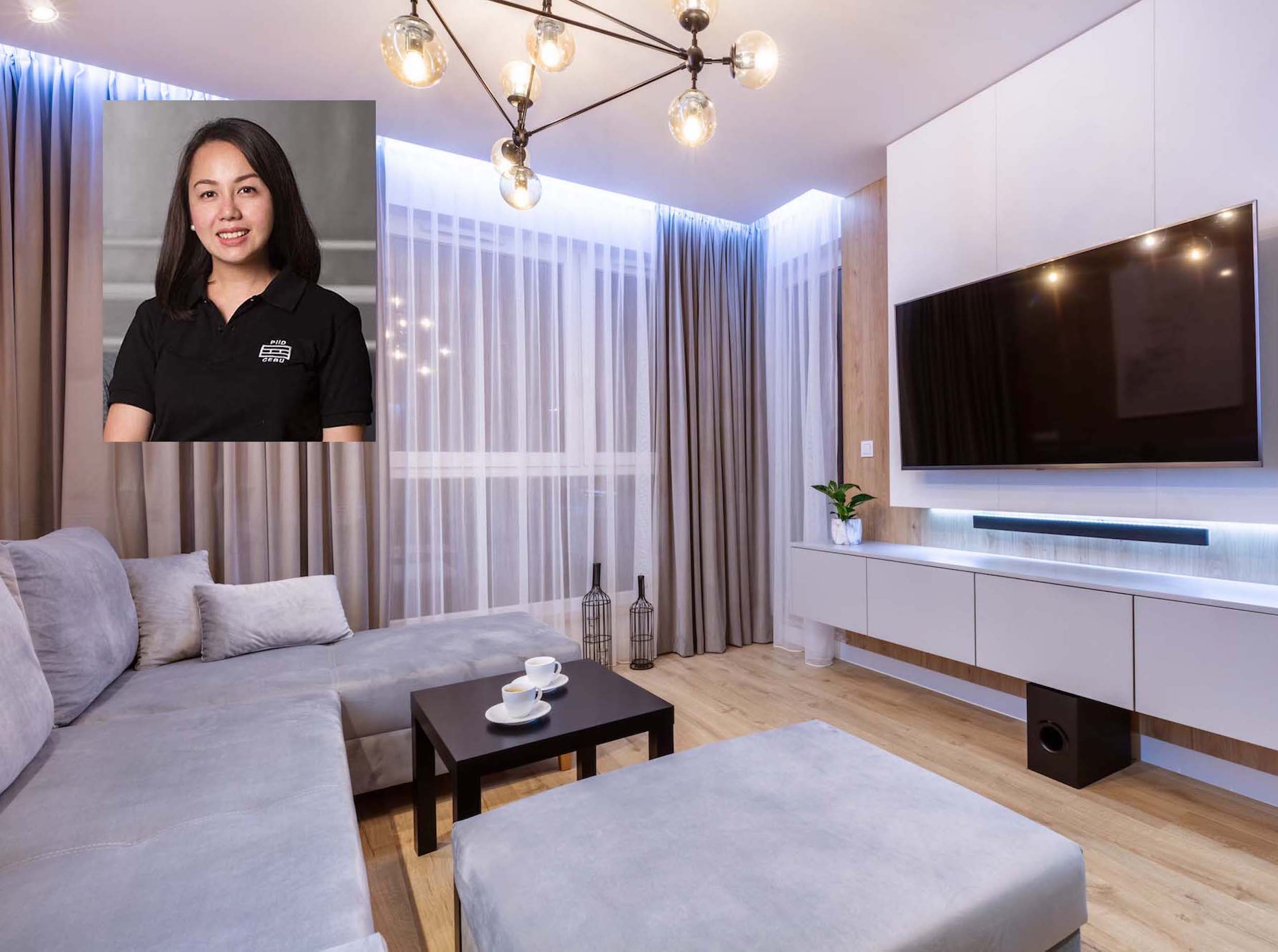 by Christa M. Cañizares IDr.
Part 4:  Upgrade your Choices
A.  Create different moods with lighting. The use of warm colored indirect lighting such as lamps, colored LED back lights, or even string lights can create a cozy and relaxing vibe after a day's work.
B.)  Convert to smart home systems. From door locks, CCTV cameras, you'll also be able to control and turn on lights, appliances even if you're away from home. All you need is a wifi connection and the applications on your mobile phone.
C.) Hire a professional interior designer. We always get an impression that hiring a professional would be expensive, but they actually help you make the best choices and save you from making bad purchases.
Trendy Renovation Ideas for the Home or Condo. Part 3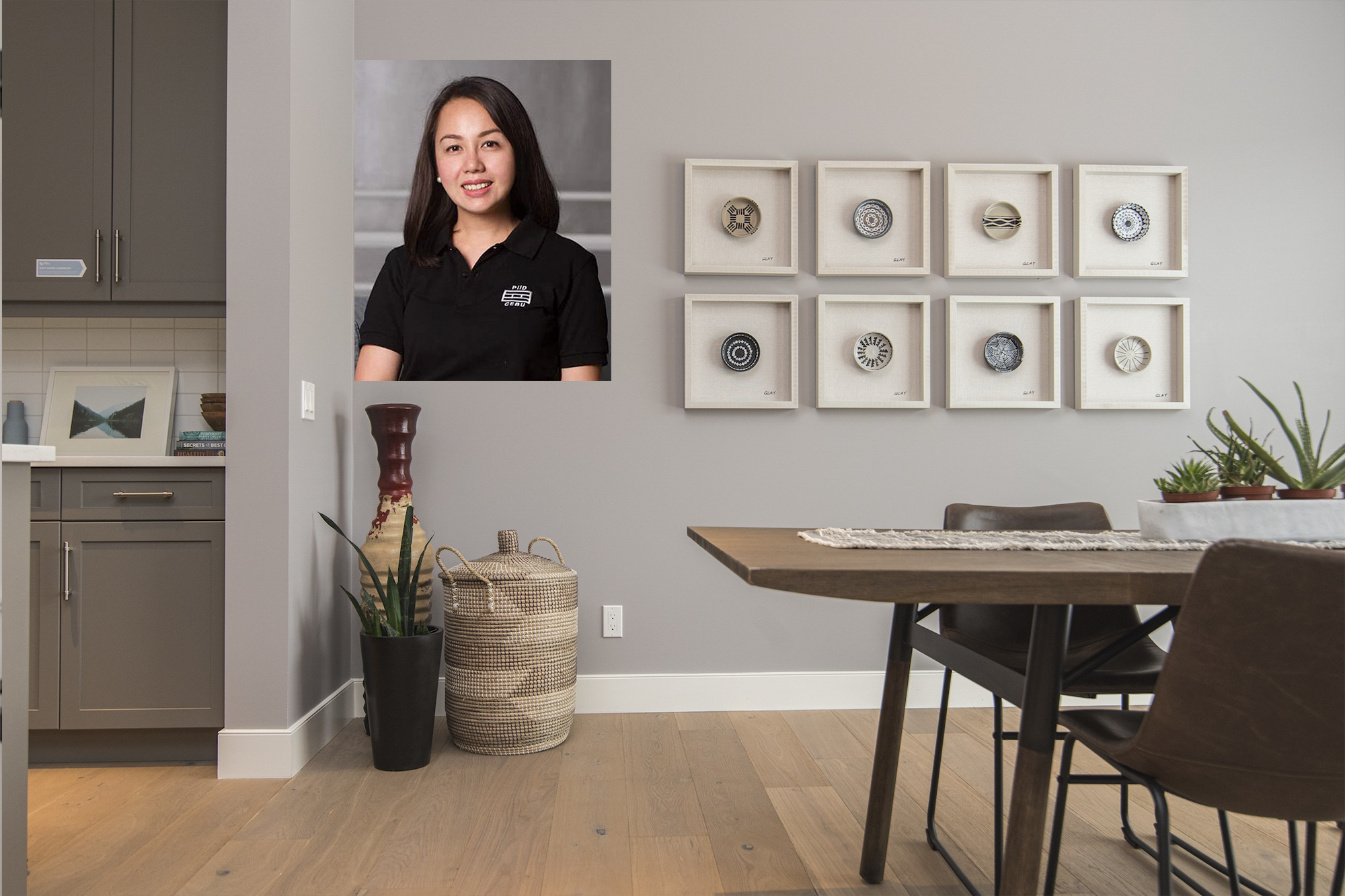 by Christa M. Cañizares IDr.
Part 3: Maximize Impact of Small Spaces
A.)  Storage spaces. You can go with concealed storage systems such as built-in cabinets on walls, under the bed or seating. Keep the items that you use often more reachable than the occasional ones. Choose what works best for your space and for your convenience.
B.)  Showcase your collection of interesting conversation pieces, like items you acquire from past travels, an artwork, an heirloom, coffee table books or a collector's item. Make sure to save a special place for them in your home.
C.)  Move things around to attract renewed energy into your space. May it be moving a sofa to the adjacent wall, creating a dining nook near a window, shuffling your accessories on to a different shelf? Little efforts go a long way.
Trendy Renovation Ideas for the Home or Condo. Part 2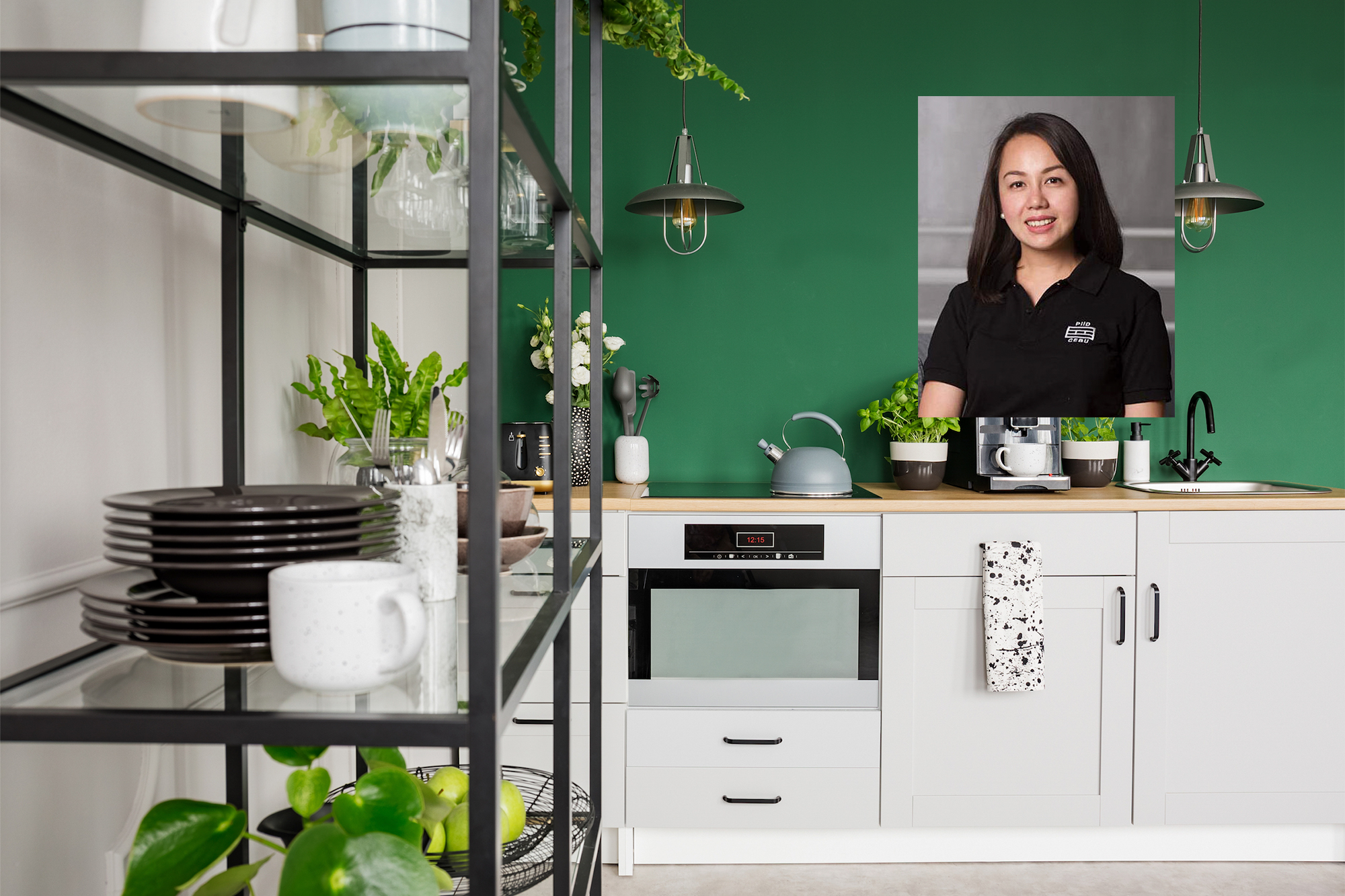 by Christa M. Cañizares IDr.
Part 2:  Create Visual Interest
A.)  Update your space with a fresh coat of paint. Some would love the white / minimalist theme, but one must also not be afraid to make a bold statement and have an accent wall, or even a wall mural.
B.)  Mix materials and textures to create depth and contrast. Wallpaper is an amazing decorative material that you can use for an instant upgrade. Another inexpensive approach is to use patterns and texture on soft furnishings such as curtains, pillows and sheets.
C.)  Setting up a coffee station, bar carts, vinyl corner, or workstation seems to be a trend to the young professionals nowadays.  Add functional pieces that serve as décor at the same time.