The Cabin in Busay You Wish You Owned
A weekend getaway in Busay marries country charm with sophisticated modern living.
The hills of Busay are truly a different world. Just a short drive away from the city, its winding roads lead up to tranquil corners that feel miles away from the muted frenzy that Cebu has started to exude. It's a real indulgence, then, when you can have a quiet hillside retreat—especially if it's anything like this private log cabin with one of the most sweeping views of the city you've ever seen.
"The cabin had been here for a few years; it was supposed to be model home for a small village," explains Kathrynn Dawn Sy, the house's architect for the interiors. "Just recently, they decided to refurbish the interiors and turn it into a sort of weekend retreat."
Its façade—with its rows of logs, stone walls and shingled roof—is complemented by the rows of full-grown trees on one side and the 180-degree vista of the city and Mactan beyond on the other. To counter its rustic exteriors, the inner rooms were furnished with modern pieces and a collection of textures, allowing a more sophisticated but still decidedly cozy vibe.
"The house itself was already predominantly wood, so we didn't want to go for that typical log cabin look with dark wooden furniture and things like that," Dawn explains, pointing out that the pieces are a mix of some of Cebu's premier furniture manufacturers—Kenneth Cobonpue and Detalia Aurora, among others—and furniture stores. "It was a little bit of a challenge. The clients had a strict timeline they wanted to follow because they'd arranged to have guests stay over in a few weeks' time, and we had to look for pieces that the stores and the designers already had available. In the end, though, everything came together really well."
The ground level opens up into an open living space, with the same log walls as its exterior. Glass sliding doors open up into a deck, while a contemporary living space makes up most of the room. It's a play on materials and textures—a shag rug, multi-level coffee tables, a sleek floor lamp shaped like a satellite.
Punctuating this room, and all the others in the house, though is the collection of artwork from artists around the Philippines. "The owner is actually a big art collector," Dawn explains. Muted landscapes by Aguilar Alcuaz greet guests in the foyer, while in the den, a visually stunning painting by Fidel Sarmiento depicts a vast and barren landscape with what looked like a snapshot of farmers is taped on one corner. Of course, it isn't a snapshot; it's actually painted on—the detailed shadows and even the crease of the "tape" are incredibly realistic.
Downstairs, the view is completely optimized, with floor-to-ceiling glass windows covering the far end of the room. As opposed to the upstairs rich wooden accents, natural light and white walls contrast with the darker wooden wall panels, and make this space more contemporary. The feeling of a wide, airy space is further reinforced by the open floor plan, with a low counter separating the formal dining area from the modern kitchen. The rustic elements continue here though—Kenneth Cobonpue's Noodle chairs and Parchment table sit below industrial-style light bulbs, while clear vases are filled with dried branches.
A good mix of modern and quaint, this particular log cabin encapsulates the city it's a sanctuary from—a good mix of sophisticated and contemporary tastes with all the natural charm that keeps it down to earth. One thing's for sure, this little getaway is a luxury destination all its own.
Photography by John Ong
Originally published in Zee Lifestyle, Aug-Sept 2015
Trendy Renovation Ideas for the Home or Condo. Part 4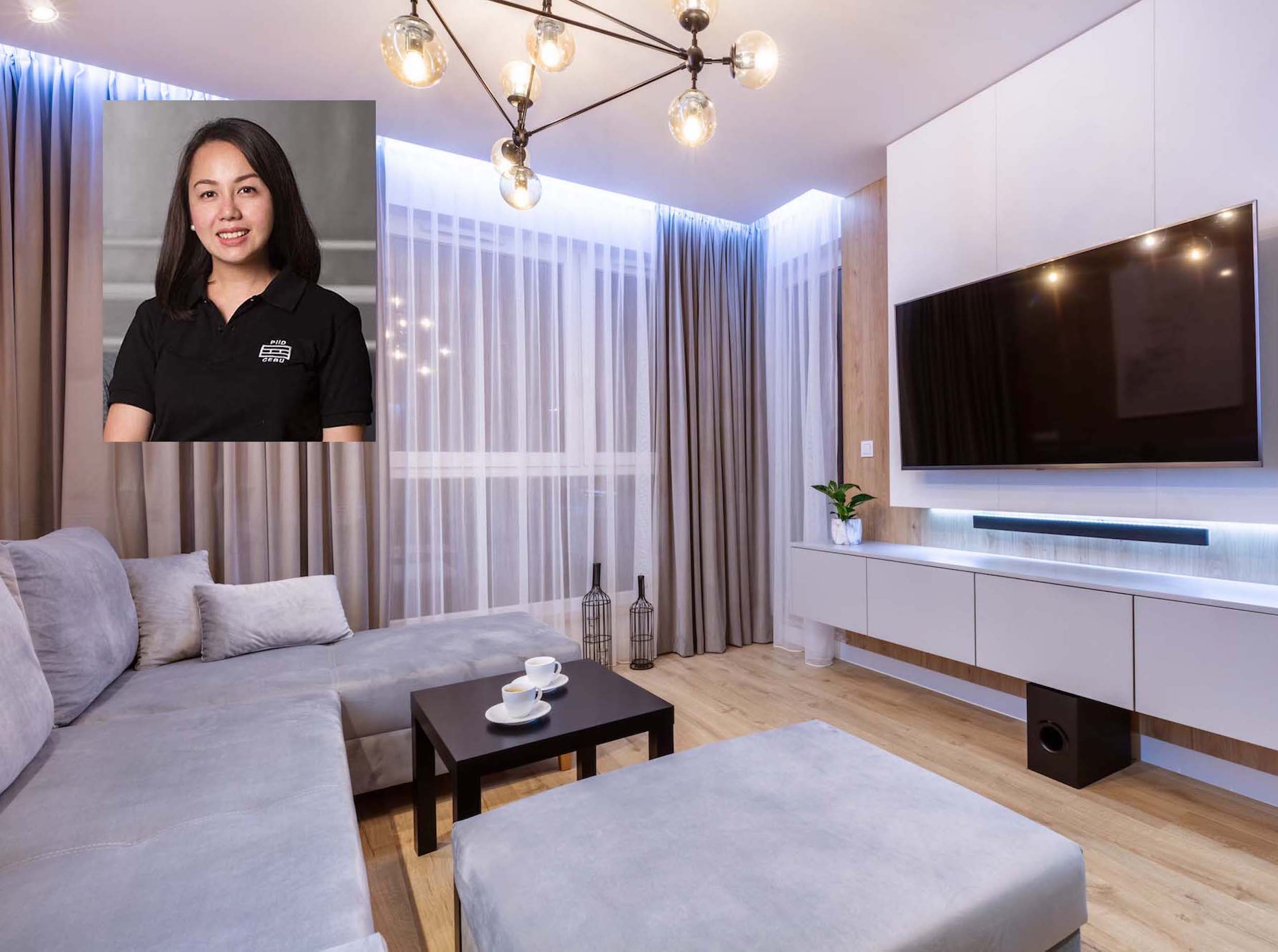 by Christa M. Cañizares IDr.
Part 4:  Upgrade your Choices
A.  Create different moods with lighting. The use of warm colored indirect lighting such as lamps, colored LED back lights, or even string lights can create a cozy and relaxing vibe after a day's work.
B.)  Convert to smart home systems. From door locks, CCTV cameras, you'll also be able to control and turn on lights, appliances even if you're away from home. All you need is a wifi connection and the applications on your mobile phone.
C.) Hire a professional interior designer. We always get an impression that hiring a professional would be expensive, but they actually help you make the best choices and save you from making bad purchases.
Trendy Renovation Ideas for the Home or Condo. Part 3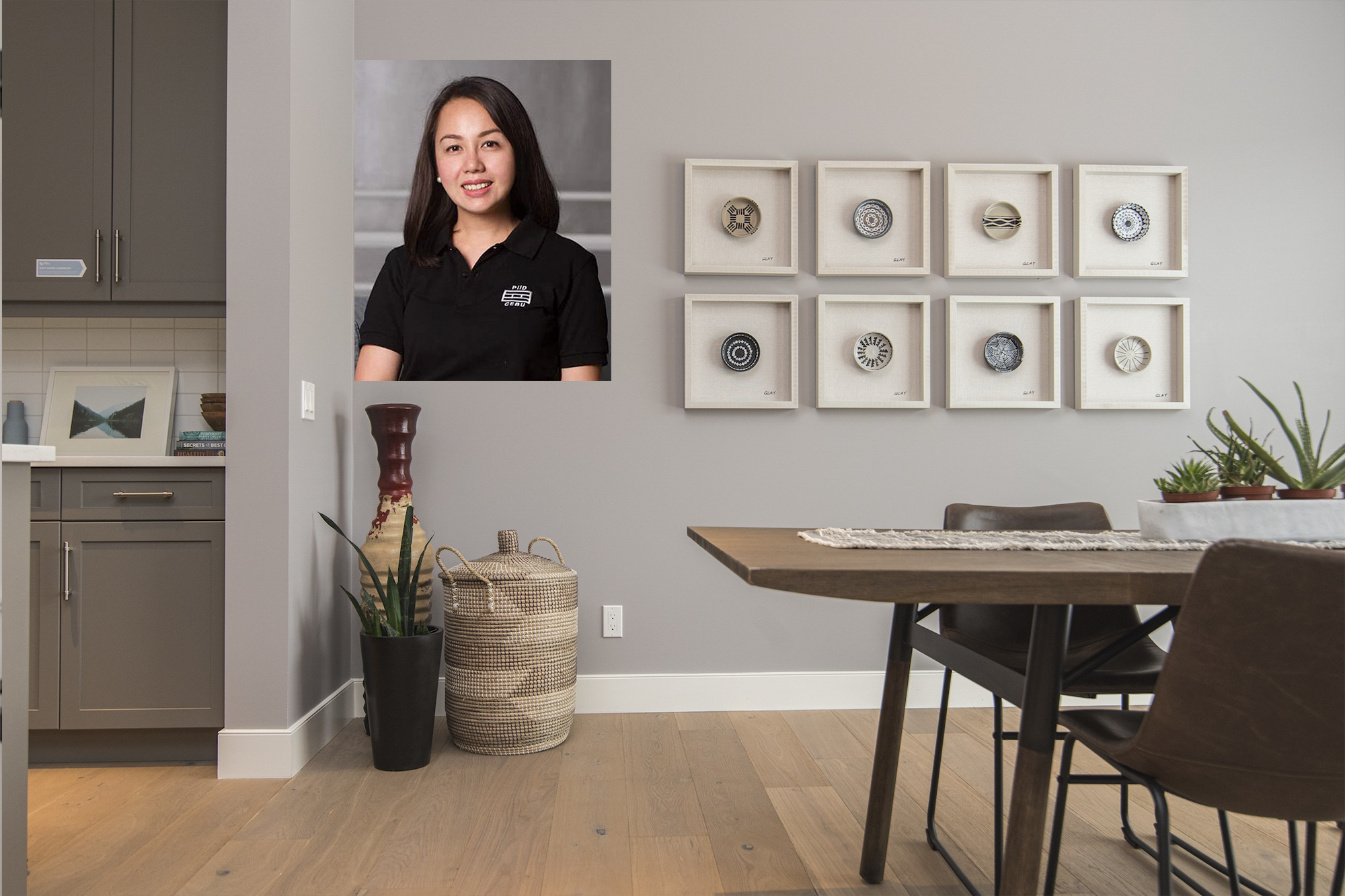 by Christa M. Cañizares IDr.
Part 3: Maximize Impact of Small Spaces
A.)  Storage spaces. You can go with concealed storage systems such as built-in cabinets on walls, under the bed or seating. Keep the items that you use often more reachable than the occasional ones. Choose what works best for your space and for your convenience.
B.)  Showcase your collection of interesting conversation pieces, like items you acquire from past travels, an artwork, an heirloom, coffee table books or a collector's item. Make sure to save a special place for them in your home.
C.)  Move things around to attract renewed energy into your space. May it be moving a sofa to the adjacent wall, creating a dining nook near a window, shuffling your accessories on to a different shelf? Little efforts go a long way.
Trendy Renovation Ideas for the Home or Condo. Part 2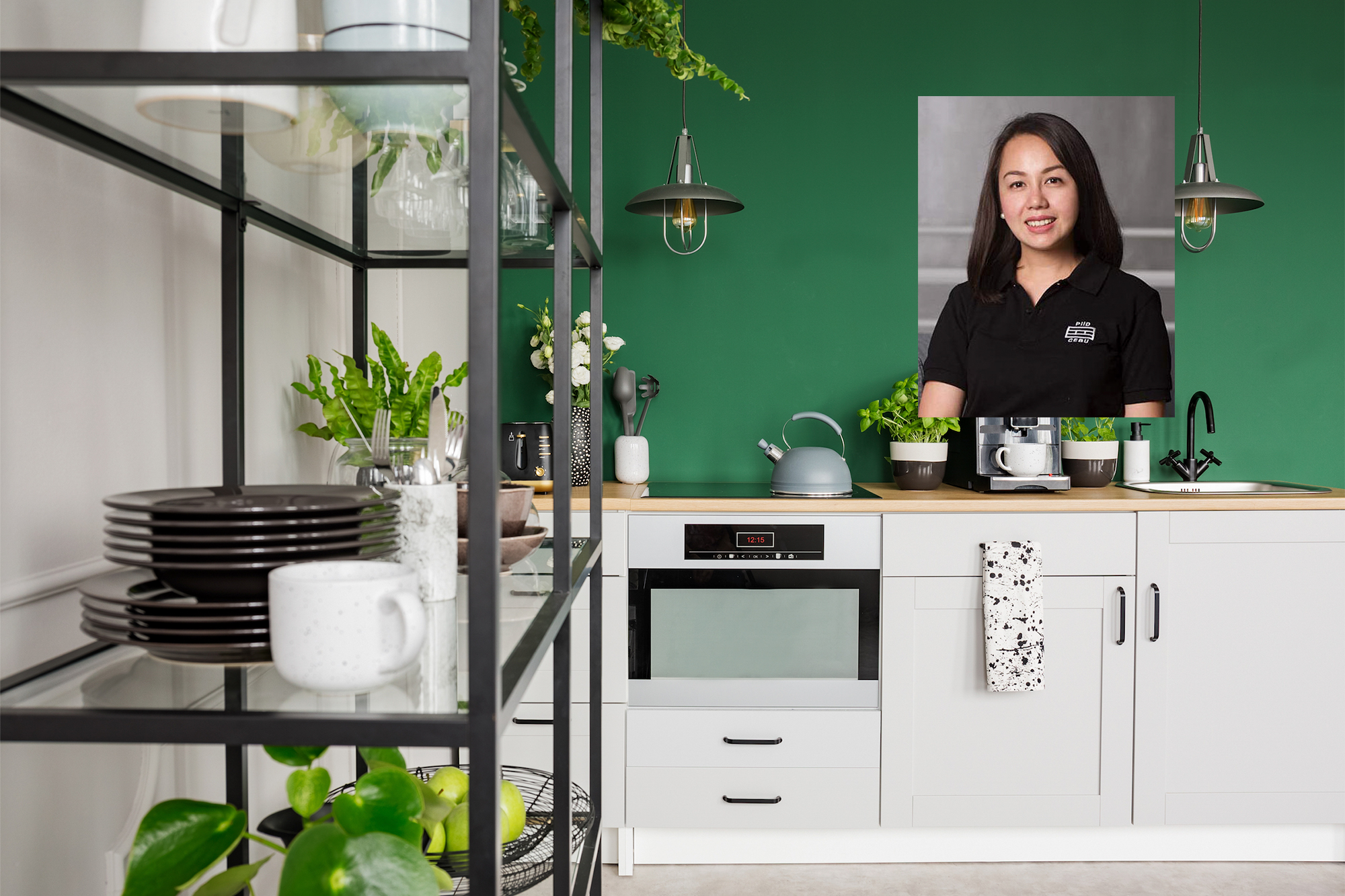 by Christa M. Cañizares IDr.
Part 2:  Create Visual Interest
A.)  Update your space with a fresh coat of paint. Some would love the white / minimalist theme, but one must also not be afraid to make a bold statement and have an accent wall, or even a wall mural.
B.)  Mix materials and textures to create depth and contrast. Wallpaper is an amazing decorative material that you can use for an instant upgrade. Another inexpensive approach is to use patterns and texture on soft furnishings such as curtains, pillows and sheets.
C.)  Setting up a coffee station, bar carts, vinyl corner, or workstation seems to be a trend to the young professionals nowadays.  Add functional pieces that serve as décor at the same time.