House Tour: A Modern Luxury Villa by the River
The COVET House Douro juxtaposes history and contemporary with modern luxury furniture brands in a traditionally built Portuguese villa.
Perhaps it's a true sign of the times that most of the world—and the industries that thrive in it—have gone digital. There is an influx of information that now keep people constantly aware of what's new, whether it's the front row coverage from fashion weeks or real-time updates of the goings-on in the stock markets.
The design industry is one that has certainly benefitted from this digital dissemination. Designers, artists and craftsmen can now showcase their creations to the world with a few clicks and uploads online. There is, however, a caveat—for all the admiration that a photographed item can get, truly appreciating design requires a more sensory, holistic experience.
A curated design website, COVET Lounge is all about bringing relationships and connections back into the industry. Putting together brands, personalities and field experts, COVET Lounge presents the likes of Boca do Lobo, Circu, Koket and Maison Valentina—names that are associated with a luxurious design experience.


In order to properly showcase their roster of fine brands, COVET Lounge has showrooms around the world that allow their patrons to experience the product, but their recent venture brings that encounter to a whole new level.


"Our mission is to give a unique experience to visitors," says Ricardo Magalhães, COVET Lounge's co-founder and head of interior design. "More than a common showroom, we want our exclusive guests—which consist of a VIP list including the world's top designers—not only to see our products live, but also to enter the unique world of each one of those brands and experience them through all the five senses. What we really want to celebrate is design."


This unique world was created in the COVET House Douro, a new standard for luxury villas. The COVET House sits on the bank of the Douro River in Portugal, about 15 minutes from Porto's historical center. The traditionally built manor evokes nostalgia for its noble past, while the terrace and swimming pool offer sweeping views of the river and the town beyond it.


Bringing together the old world charm of the structure with the modern elegance of its brands is what makes the COVET House such an incredible residence. There is a contrast to the various styles present in the house—feminine and masculine, soft and strong, vintage and contemporary. An example of such a setup can be found in one of the living areas, where a stone fireplace (covered up with a solid slab of wood) and clay tile floors are elevated with a pair of velvet sofas with gold accents and a stunning chandelier that holds it all together.
The effect is far from over-the-top, however—the house has a sort of insouciance that makes the tableaus feel effortlessly chic, while large floor-to-ceiling windows flood the rooms with natural light for an airy feel. The ornamented high ceilings further enhance its breeziness, which then serves to frame the various rooms.


The four bedrooms are done in different themes, and furnished to showcase certain brands. The master bedroom, for one, highlights Boca do Lobo, a Portuguese luxury furniture brand that specializes in uniquely designed and well-handcrafted pieces. Their room in the COVET House is punctuated by black lacquer and gold leaf for a decadent and seductive atmosphere. With its retro influences, the next room is a collaboration between Essential Home and DelightFULL, the former showcasing furniture with Mod-inspired elements and the latter offering artisanal mid-century lighting designs. The glamorous metallic pieces are grounded by white walls accents, and further enhanced by black details.
Its tagline being "Design Forces," BRABBU is a brand that takes inspiration from nature, creating pieces that are as much a showcase of its materials as it is a functional piece of furniture.
Known for their empowering and dramatic statement pieces, Koket created a bedroom suite that encapsulates an opulent lifestyle. In shades of black and blue, a private living room creates an air of privacy and relaxation, which is complemented by the large windows and a Buddha statue. The bedroom itself features an indulgent rabbit throw on the Kelly bed, and a pair of pink Gem table lamps for a soft glow.
Maison Valentina created the bathrooms with almost whimsical design pieces and marble fittings. The result is refined spaces for a singular bath time experience.


Offering a complete design experience, the COVET House successfully brings together the historic and the contemporary by gathering today's artisanal brands into a villa with a heritage. And although it may be well and good to admire its charms on your computer screen, COVET Lounge reassures you this space is something you'd have to see with your own eyes to truly appreciate.
Trendy Renovation Ideas for the Home or Condo. Part 4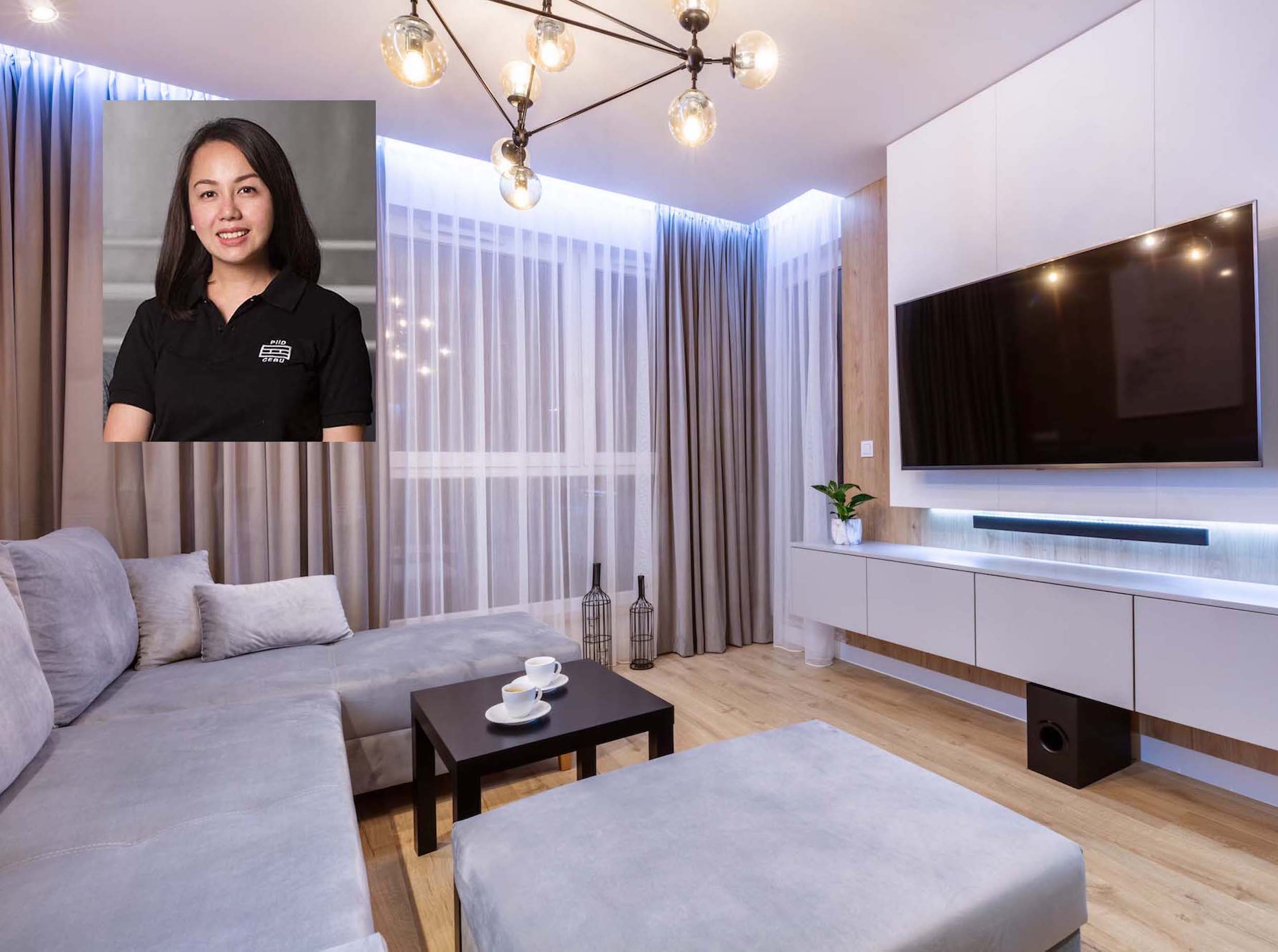 by Christa M. Cañizares IDr.
Part 4:  Upgrade your Choices
A.  Create different moods with lighting. The use of warm colored indirect lighting such as lamps, colored LED back lights, or even string lights can create a cozy and relaxing vibe after a day's work.
B.)  Convert to smart home systems. From door locks, CCTV cameras, you'll also be able to control and turn on lights, appliances even if you're away from home. All you need is a wifi connection and the applications on your mobile phone.
C.) Hire a professional interior designer. We always get an impression that hiring a professional would be expensive, but they actually help you make the best choices and save you from making bad purchases.
Trendy Renovation Ideas for the Home or Condo. Part 3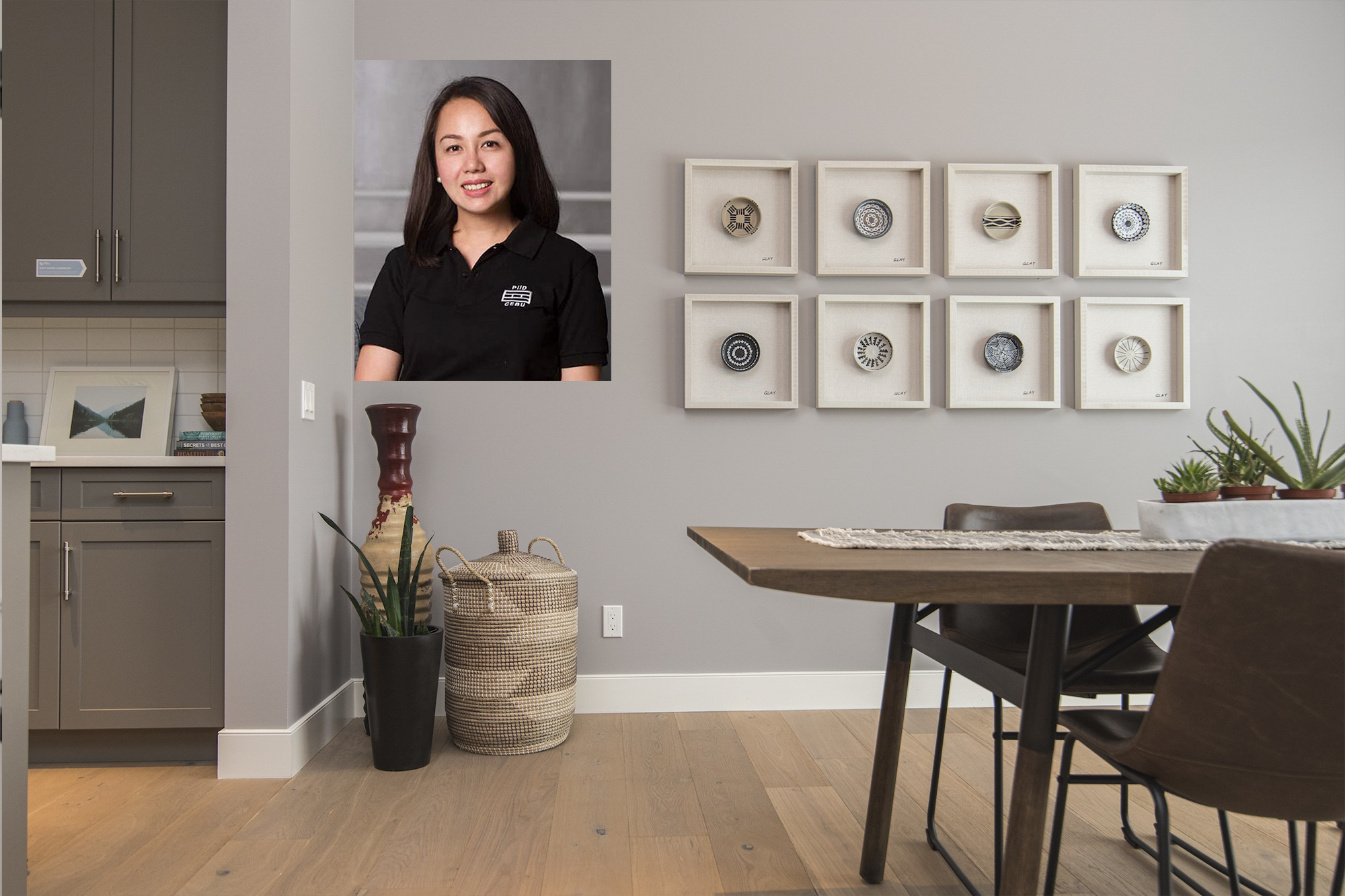 by Christa M. Cañizares IDr.
Part 3: Maximize Impact of Small Spaces
A.)  Storage spaces. You can go with concealed storage systems such as built-in cabinets on walls, under the bed or seating. Keep the items that you use often more reachable than the occasional ones. Choose what works best for your space and for your convenience.
B.)  Showcase your collection of interesting conversation pieces, like items you acquire from past travels, an artwork, an heirloom, coffee table books or a collector's item. Make sure to save a special place for them in your home.
C.)  Move things around to attract renewed energy into your space. May it be moving a sofa to the adjacent wall, creating a dining nook near a window, shuffling your accessories on to a different shelf? Little efforts go a long way.
Trendy Renovation Ideas for the Home or Condo. Part 2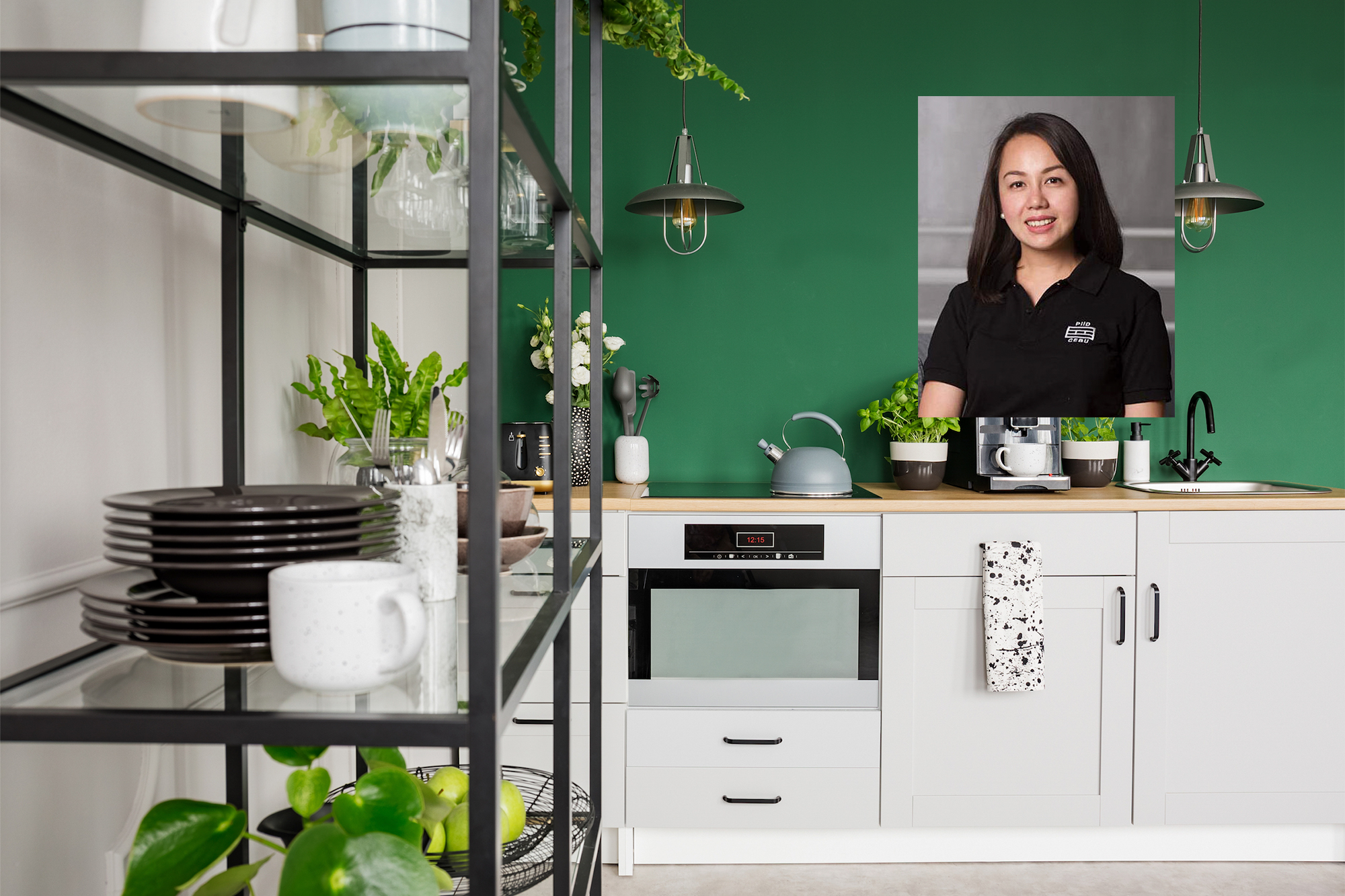 by Christa M. Cañizares IDr.
Part 2:  Create Visual Interest
A.)  Update your space with a fresh coat of paint. Some would love the white / minimalist theme, but one must also not be afraid to make a bold statement and have an accent wall, or even a wall mural.
B.)  Mix materials and textures to create depth and contrast. Wallpaper is an amazing decorative material that you can use for an instant upgrade. Another inexpensive approach is to use patterns and texture on soft furnishings such as curtains, pillows and sheets.
C.)  Setting up a coffee station, bar carts, vinyl corner, or workstation seems to be a trend to the young professionals nowadays.  Add functional pieces that serve as décor at the same time.