Chaine des Rotisseurs: A Night of Spanish Cuisine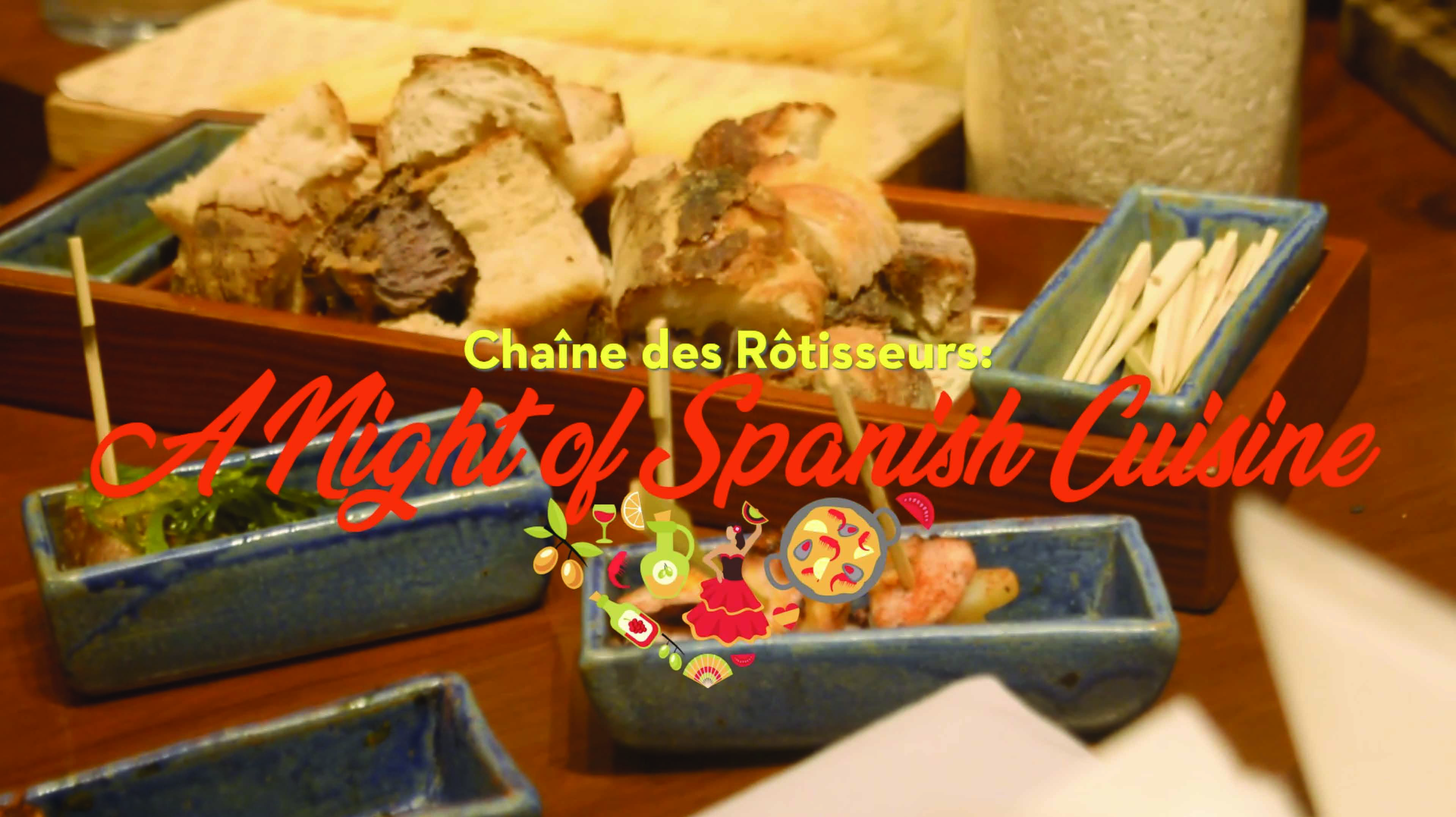 On this episode of Kate Anzani's dinner series, we celebrate a night filled with delectable Spanish cuisine, meaningful talks, and good times all around. This dinner is prepared by Enye's eccentric chef, Chele Gonzales. He explains how the concept of the dinner came to life and the preparations that have been done to make this dinner one for the books.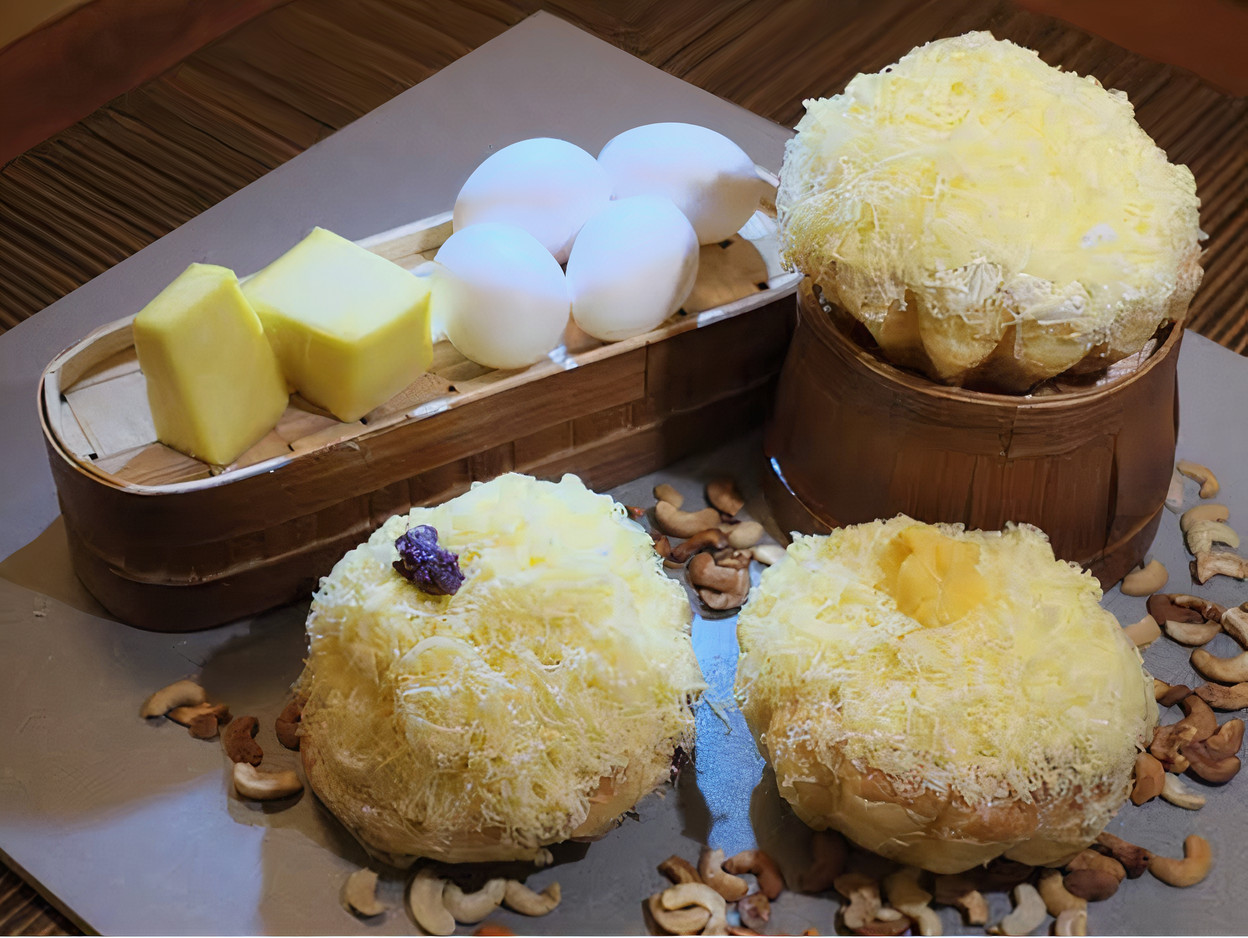 What Can You Sai?
The ensaimada is probably one of the oldest pastries being served and is still enjoyed by many of us today.  For this week, Zee's pick for the week is the famous Filipino afternoon delight, the ensaimada.  The ensaimada can be traced back to the 17th century.  Its origin is in Mallorca, Ballearic Islands in Spain.  The name ensaimada is rooted from the Catalan word saim which literally means pork lard.  This is because the basic ingredients in making an ensaimada are flour, water, sugar, eggs, mother dough, and a reduced pork lard.  Hence, ensaimada is one of the legacies left by the Spanish influences.
When we talk about ensaimada in Cebu, there is only one patisserie in town that is known worldwide for the softest, cheesiest, and tastiest ensaimada, and that is Marco Polo Plaza Cebu.  The hotel's ensaimada was initially offered as a dessert or an afternoon pair to your cup of coffee; however, guests are mesmerized by the perfection of the ensaimada that they want to share the experience with their family and friends.  Now, anyone can order the world-renowned Marco Polo ensaimada in a box of 3 or in a box of 6 to bring home or to give as gifts.
Please check Marco Polo Plaza Cebu for the flavours, prices, and promotions of their ensaimada.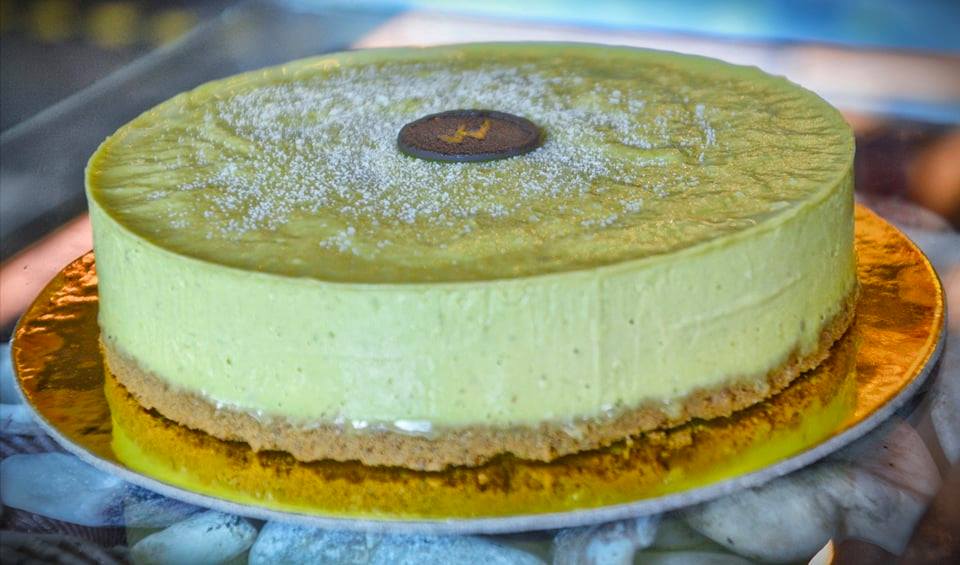 Delight in Every Bite
Photos by Ephraim Basbas
Zee's creative writer, Allain Fonte, was treated to a unique and sweet but healthful dessert.  Celebrity chef Tristan Encarnacion of the Waterfront Cebu City Hotel and Casino crafted a masterpiece like no other, and it is the Avocado Cheesecake.  The avocado cheesecake is Chef Tristan's signature confectionary treat to his patrons and followers; and is now Waterfront Hotel's most sought-after last course.
The Avocado Cheesecake is perfect for anyone who is craving for a creamy, soft, and out-of-this-world kind of sweet dish.  Truly, the avocado cheesecake gives delight to every bite.
The avocado cheesecake can only be pre-ordered at Café Uno at the Waterfront Cebu City Hotel and Casino or at the Waterfront Airport Hotel and Casino for only PhP790.00.
Please also check other cooking videos of Chef Tristan Encarnacion at Weekly Eats with Waterfront Chefs youtube channel.
What's Your Pandemic Menu?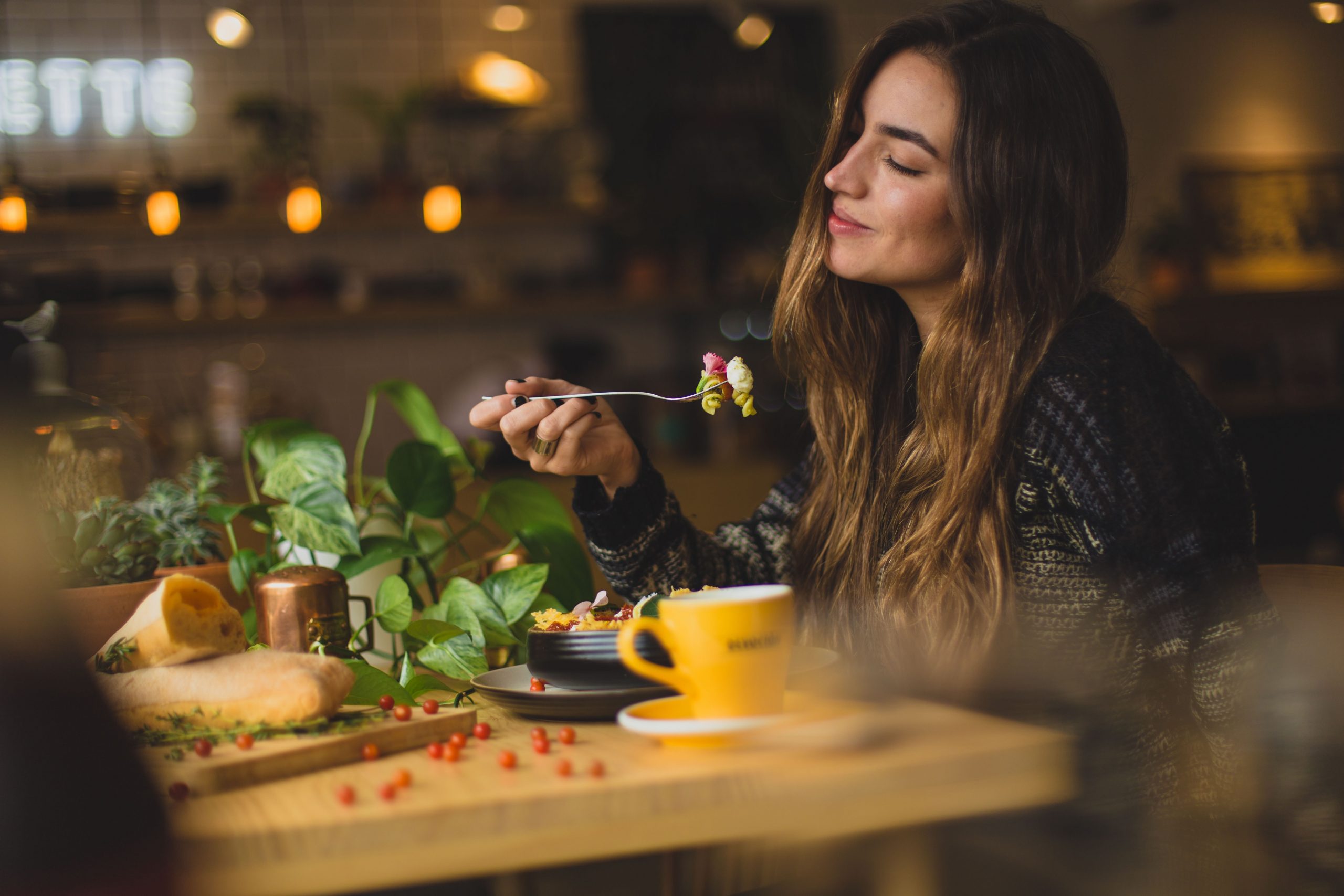 Healthy Tricks During the Pandemic
By: Allain Dumon Fonte
On and off lockdowns, faces covered, economic insecurity, and inability to travel to see family and friends can be very depressing. Many of us are experiencing severe depression and series of anxiety attacks. But life must go on and we must learn to be strong to survive. So, wake up! Get out of your beds, walk to the kitchen, check your fridge, or go to the nearest grocer, and start enjoying these happy foods that will surelypower you up from your worries.
Many nutritionists and food researchers have backed up these food and beverages with data that support brain function and could boost up our oxytocin. So, whenever you are feeling down, these following meals can power you up.
1. CHAMOMILE TEA
Chamomile tea is popularly known as the relaxing tea. In the shared research of Adelphi University and Rutgers University, chamomile tea is found to contain anti-inflammatory and antioxidant properties; and is believed to help regulate neurotransmitters that affect the mood of a person. The University of Pennsylvania School of Medicine also found out that chamomile tea helps in regulating how our bodies respond to stress, or also known as hypothalamic-pituitary-adrenocortical
(HPA) axis.
2. DARK CHOCOLATE
Researchers in the University of L'Aquila in Italy found that dark chocolate contains flavanols that helps improve brain function by efficiently improving blood flow to the brain and have neuroprotective effects. This helps in uplifting the mood and has significantly lowered the depressive symptoms.
3. SALMON
Salmon is one of the favorite seafoods all over the world, and as they say, "no one can go wrong when cooking salmon". Apart from being a delicious treat no matter how you prepare it, salmon is also one of the most healthful foods there is. UK's Bournemouth University researches the effects of Omega-3 polyunsaturated fatty acids (PUFA) that is found in salmon. In the research, it was found out that PUFA exhibits treatment to a variety of neurodegenerative and neurological disorders. Researchers in Aix Marseilles Universite in France also found out that salmon prevents various heart diseases and degenerative disorders like Alzheimer's.
4. TURMERIC SPICE
Turmeric spice contains curcumin, a compound that increases conversion of alpha-linolenic acid to DHA. In a joint-research of Reim University Hospital of France, Autonomous University of Tlaxcala of Mexico, and the University of Hong Kong, they found out that turmeric spices increase effectively the Docosahexaenoic acid (DHA) levels in the brain, and that DHA is an effective treatment for anxiety and depressive disorders. UCLA's Brain Injury Research Center found out that curcumin in turmeric spices is an effective treatment for major depressive disorders, schizophrenia, and impaired attention.
5. YOGURT
Yogurt has probiotics, otherwise known as the healthy bacteria, which is well-known to cure gastrointestinal problems. However, the Neuroscience Department of the University of Verona in Italy presents a research that probiotics help on improving cognitive reactivity, mood, and sleep quality. In the research of Centro de Investigación Biomédica de Occidente at Instituto Mexicano del Seguro Social and of Universidad Autonoma de Aguascalientes in Mexico, it stipulates that probiotic in yogurt improve the gut-brain-axis by increasing the production
serotonin. Serotonin helps in mood, sexual desire and function, appetite, sleep, memory and learning, temperature regulation, and some social behavior.