Here's a Glimpse of The Mactan Newtown Lifestyle
The idea of coming home—whether for a short visit or as permanent residence—to a place where everything you need is within reach is an appealing one. Here's why each day is a tasteful living experience at The Mactan Newtown.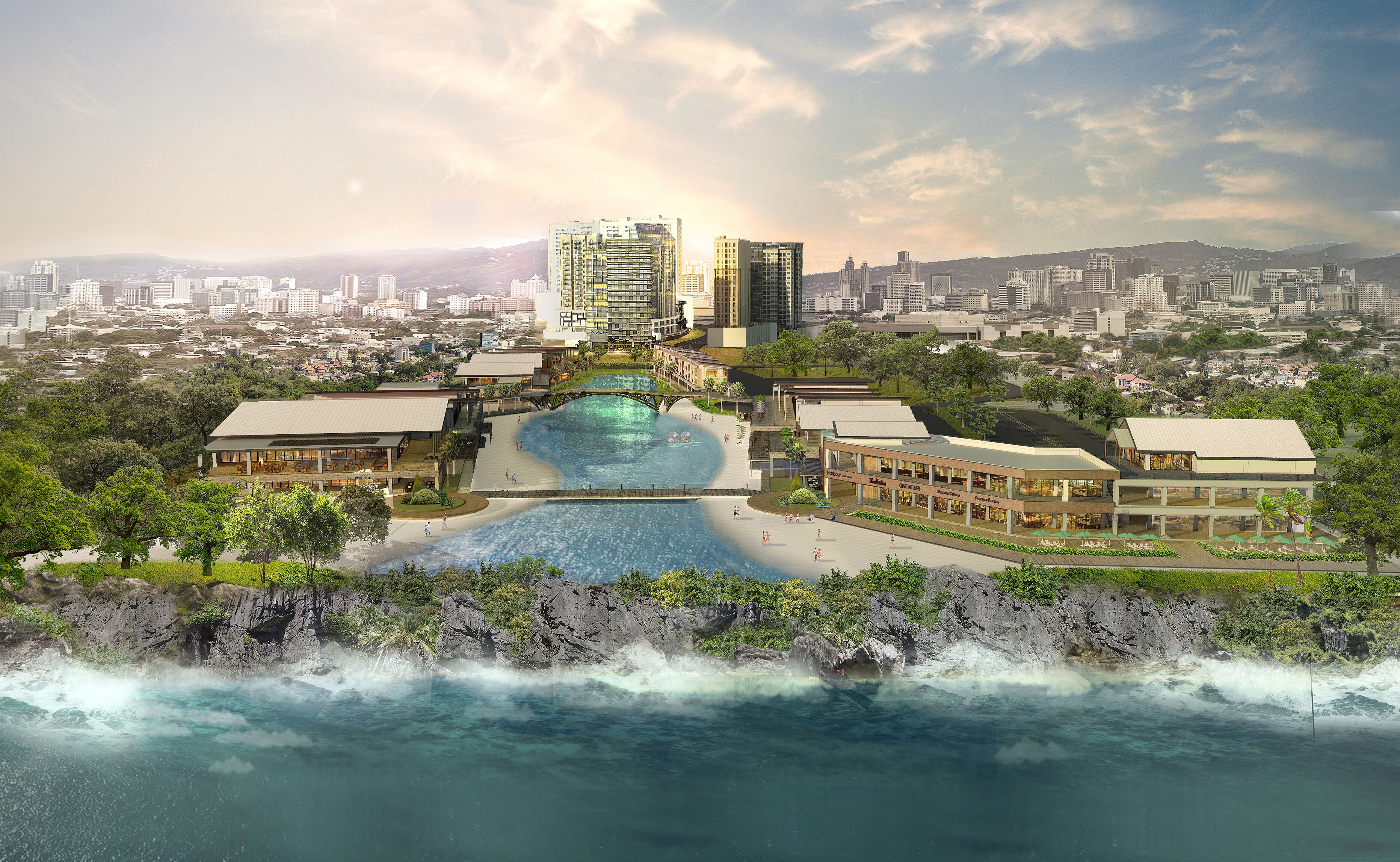 Scattered around the globe are remarkable islands offering stretches of fine, white sand, stunning vistas of deep blue waters teeming with colourful life underwater, and warm, glowing sunsets, but there's nothing quite like Mactan Island.  
Named as one of the best islands in Asia—as part of Cebu—just recently, Mactan Island is a getaway paradise in and out itself. With people flocking from all over the world to get a glimpse of the island's pristine white sand beaches and glimmering blue seas, it's no wonder that it's become not just a premier tourist destination in the Philippines, but a prime residential area as well. As one of the major tourist islands of Cebu, Mactan boasts of some of the best diving, island hopping, sailing and cultural activities in the country.
It's for these reasons that real estate giant, Megaworld Corporation, decided to set foot on the shores of the historic resort city. For the last 30 years, Megaworld Corporation has built communities across major cities in the Philippines—and the 30-hectare property in Mactan, called The Mactan Newtown, is the first major township development outside Metro Manila.
Since opening in 2016, The Mactan Newtown has brought in a lot of opportunities that encompass its "live-work-play-learn" concept; the township is steadily growing, and its residential buildings, office spaces, 24-hour grocery, food spots, beach, and even school, are evidence of the company's efforts to create a thriving, holistic community.
The idea of coming home—whether for a short visit or as permanent residence—to a place where everything you need is within reach is an appealing one. Here's why each day is a tasteful living experience at The Mactan Newtown:
It's a foodie's paradise
There's no denying that Cebu is a culinary melting pot—aside from years of trading relations and colonial influence, there's also the island's magnetic pull of tourists (whether local or foreign) that drives demand, especially for delicious, authentic fare. To ensure a complete gastronomic experience, The Mactan Alfresco houses a variety of food spots that are worth trying. 
Patterned after Singapore's famed hawker centers, The Mactan Alfresco is a covered dining strip that is designed to showcase the best authentic Cebuano cooking and cuisine—it isn't hard to embark on a food trail here, as the space has everything from snacks, main courses, desserts, and drinks. 
Whet your appetite with short orders, sink your teeth into the day's freshest catch, breathe in the signature smokiness of charcoal-grilled meat, and cap off your meal with sips of refreshing, fruity drinks. 
Of course, no trip to Cebu will be complete without sinking teeth to its culinary pride: lechon. At Mactan Alfresco, diners can enjoy 'the world's best pig' (as the late Anthony Bourdain puts it) in the most delectable and crispest of ways with its 'Lechon Pit'. And, here's a pro-tip: if you're looking to enjoy Cebu lechon, make sure to drop by The Mactan Alfresco during August, as they hold the annual Lechon Festival that showcases the island's most mouthwatering roasted pig!
The beach is (quite literally) just a stone's throw away
Mactan Island's charm lies in its clear blue waters and sandy white shores, so of course, it is only natural that The Mactan Newtown has its own beach. Aptly called The Mactan Newtown Beach, it's a quick escape from the hustle and bustle of the city without having to leave the island.
Accessibility aside, the beachfront is dotted with colourful cottages and lounge chairs perfect for relaxation, or a quick snap for a social media post. 
You get to come home to paradise
No township project by Megaworld Corporation is complete without a residential aspect. Currently, at The Mactan Newtown stands 8 Newtown Boulevard, One Manchester Place and One Pacific Residence. 
There's also the soon-to-rise La Victoria Global Residences, which is heavily inspired by Spanish architecture. More important than its overall aesthetic, though, is how La Victoria Global Residences highlights the historical significance of Ferdinand Magellan's 'Galleon Victoria', the first ship to have circumnavigated the globe back in 1521.
Each residence offers a wide variety of amenities and facilities, from spacious receiving areas or lobbies to wide hallways, to manicured lawns and refreshing pools, well-equipped gyms and leisure centers, down to the thoughtfully-planned livability in each unit. 
Whichever residential development one chooses to have as their domicile, it's guaranteed to be a space meant for one to enjoy coming home to at the end of the day. 
For travellers who'd like a taste of what it's like living in Mactan, the up-and-coming Savoy Hotel Mactan—one of Megaworld Corporation's homegrown hotel brands—is set to open this November, with 547 guestrooms and suites, so stay tuned for that.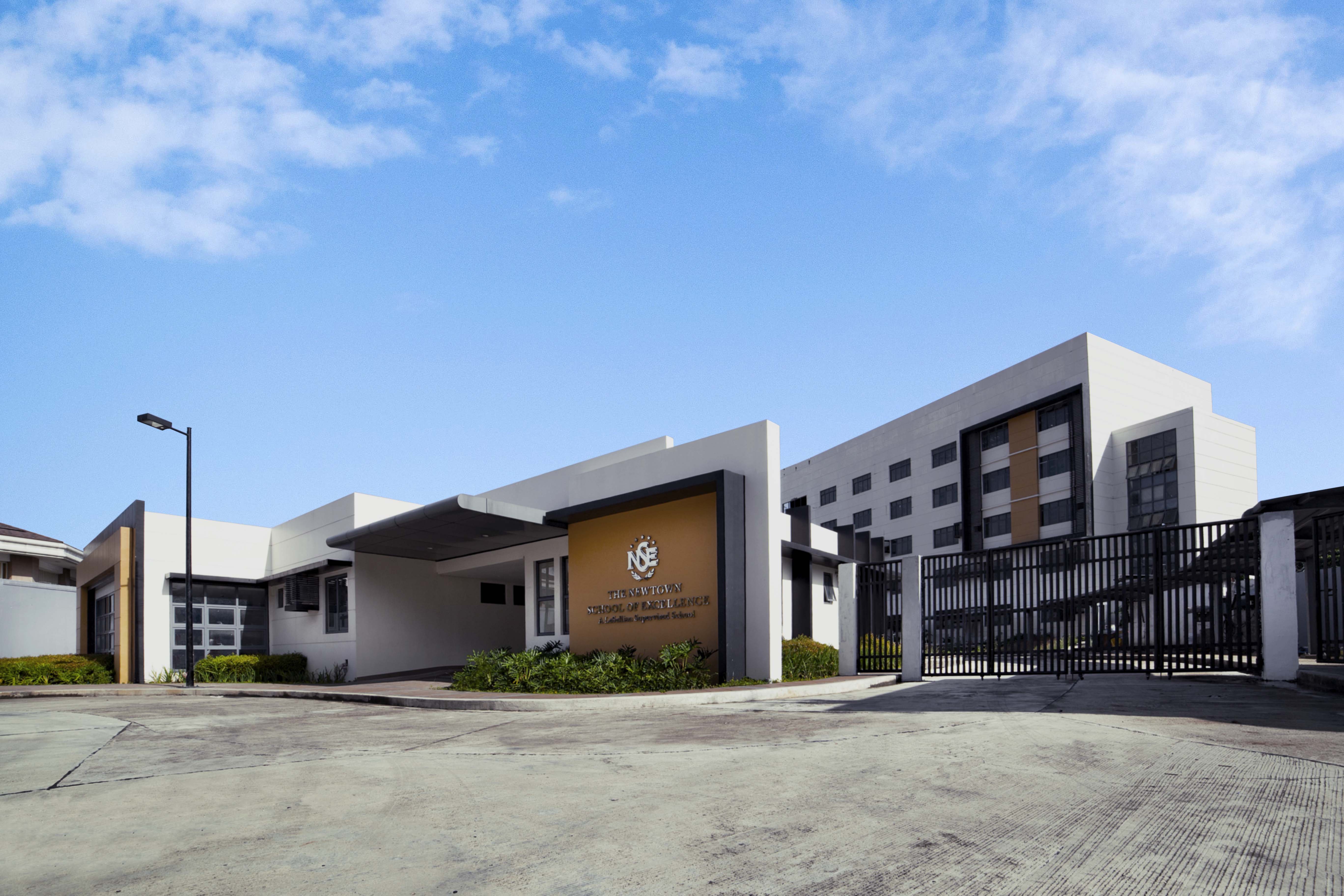 The hustle isn't a hassle
Now that we've touched upon the "play" and "live" aspects of the township, let's move on the the "work" and "learn" parts—The Mactan Newtown further cements these concepts with the establishment of its high-end office towers and school. 
The township is home to a couple of office buildings which house international business process outsourcing (BPO) companies, which comes as no surprise, seeing as the Philippines is one of the best and biggest BPO service providers worldwide—in fact, in Cebu alone, the BPO industry registered a 19% hiring growth in the first half of 2019.
For parents who seek to provide quality education for their children, the township has The Newtown School of Excellence, supervised by the Lasallian Schools Supervision Services Association Inc. (LASSSAI).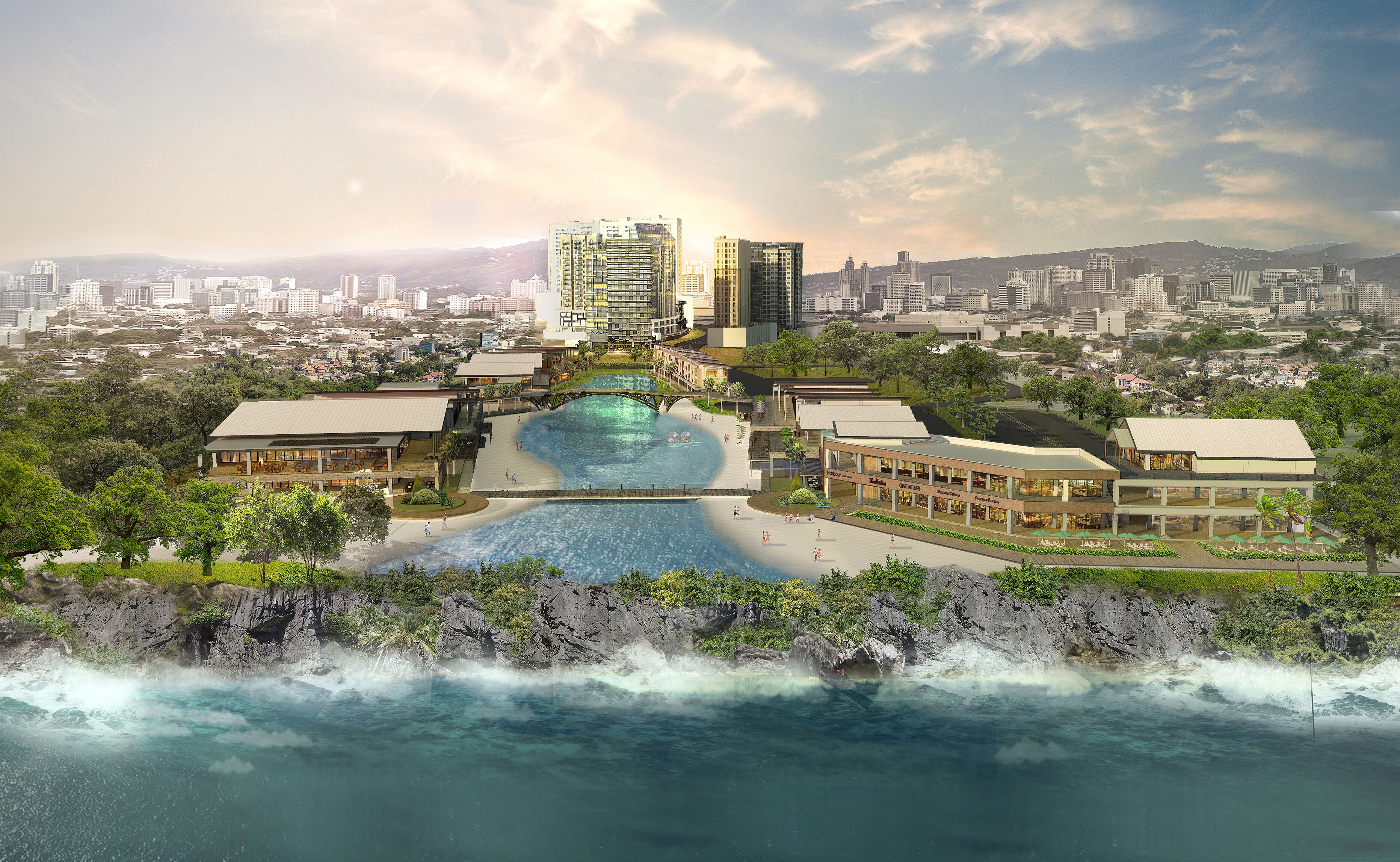 There's no need to go far to grab your essentials
With such a large market to cater to, it's a given that the township has an array of shops and services to provide for their needs. There's a convenience store, a grocery, and a pharmacy, which are readily accessible throughout the day and up until late at night. 
Soon, the township will get to enjoy the P1.5B Mactan Newtown Beach Walk. Set to be built on a shoreline cliff, the mall will be highlighted by a man-made lagoon, boutique hotel, garden chapel, beach walk, and rows of retail shops & restaurants including four cinemas. 
True to its commitment to sustainability, this project will use solar roof panels, and will utilize an open layout scheme for passive cooling and natural lighting in most of the development's common areas.
Over the past few years, The Mactan Newtown has changed the landscape of Mactan Island. With so much more developments in store, one can only wonder how it will be like. Glimpses of the Mactan Newtown lifestyle should be enough…for now.
Waterfront Cebu City Hotel & Casino Celebrates 25 Years of Commitment to Service
Waterfront Hotels & Casinos' flagship property in Cebu is proud to announce its 25th-year anniversary on July 25, 2023. Over the past quarter-century, the hotel has been home to local and international tourists traveling to Cebu City for business or leisure.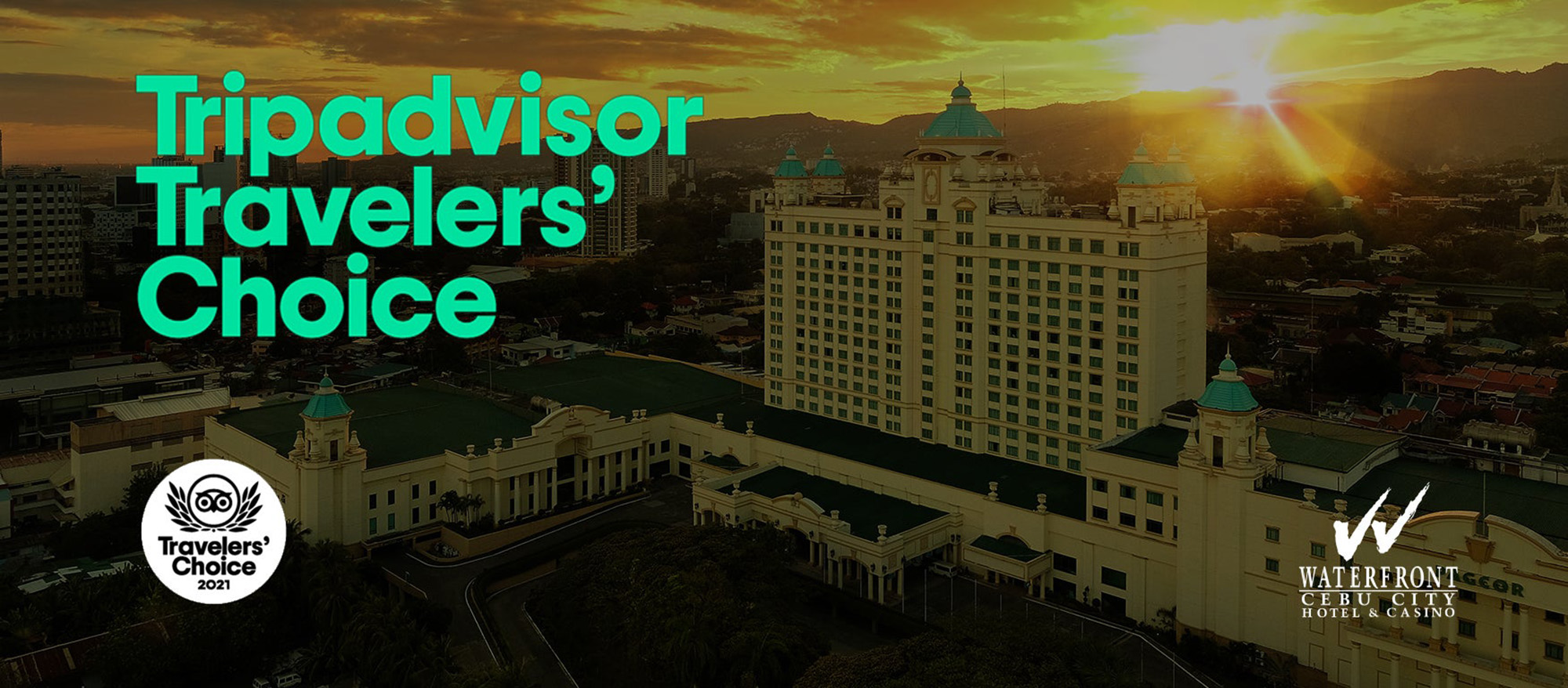 Since 1998, Waterfront Cebu City Hotel & Casino has been recognized for maintaining its commitment to providing both patrons and guests with remarkable and notable services to create memorable experiences. From the hotel's world-class amenities, luxurious accommodations, to exceptional dining experiences, and exciting offers, Waterfront Cebu City Hotel & Casino continues to be the venue of choice for special events, large conventions, concerts for local and international artists, trade exhibits, a relaxing staycation, and much more.
Exemplary for its ability to provide for large groups and conventions, Waterfront Cebu City Hotel & Casino has warmly welcomed nationwide governing positions and well acknowledged communities for events throughout the years such as the Governors' Workshop on Social Welfare and Development: Partnership for Devolution in 1999, the 25th Annual Convention of the Philippine Neurological Association in 2003, the United Architects of the Philippine's 16th National Conference in 2004, the Annual General Assembly of the League of Municipalities of the Philippines in 2007, the Sangguniang Kabataan National Congress in 2008, and Liga ng mga Barangay events are set to take place in the property this year .
Being one of the city's well visited venues for getaways, special occasions, grand events, and an appreciative dining experience, Waterfront Cebu City Hotel & Casino to name a few has been recognized for major and key awards on the following years:
–  2012: Gold Circle Award from Agoda
–  2013: Top Producing Hotel by Room Nights from Expedia
–  2014: Most Engaged Hotel Partner from Expedia
–  2015: Powering Global Travel Award from the Global Tourism Awards
–  2016: Tin Gow as the Grand Slam Winner for Best Chinese Restaurant from

SunStar's Best of Cebu

–  2017: Chinese Preferred Hotel from Ctrip
–  2018: Venue Standard Award from MICE
–  2019: Top Taxpayers Award from the Cebu City Government
–  2020: Grand Slam Winner for Best Events Venue from SunStar's Best of Cebu
–  2021: Traveler's Choice from Tripadvisor
From Cebu's humble beginnings, it's safe to say that Waterfront Cebu City Hotel & Casino was there in the midst of the city's development into one of the Philippines' most progressive areas. Since the beginning, the property and its peers have always prioritized the citizens' convenience by strategically placing themselves at the center of it all. Right across the hotel, what used to be Cebu's very first airport is now a well-known destination for business development and commercial establishments, commonly referred to as the I.T. Park. Although the area has drastically changed over the years, Waterfront Cebu City Hotel & Casino managed to adapt and develop just as the Queen City of the South developed.
Waterfront Cebu does not only provide a place to stay but is an avenue that evokes feelings and creates significant memories to be cherished for a lifetime. One memory that's worth remembering was when Regine & Martin Nieverra had their concert at the Pacific Grand Ballroom in 2003. Not to mention, 2005 SEA Games held their Dancesport event at Waterfront Cebu City Hotel & Casino followed by the prestigious Mr. and Miss Cebu in 2008.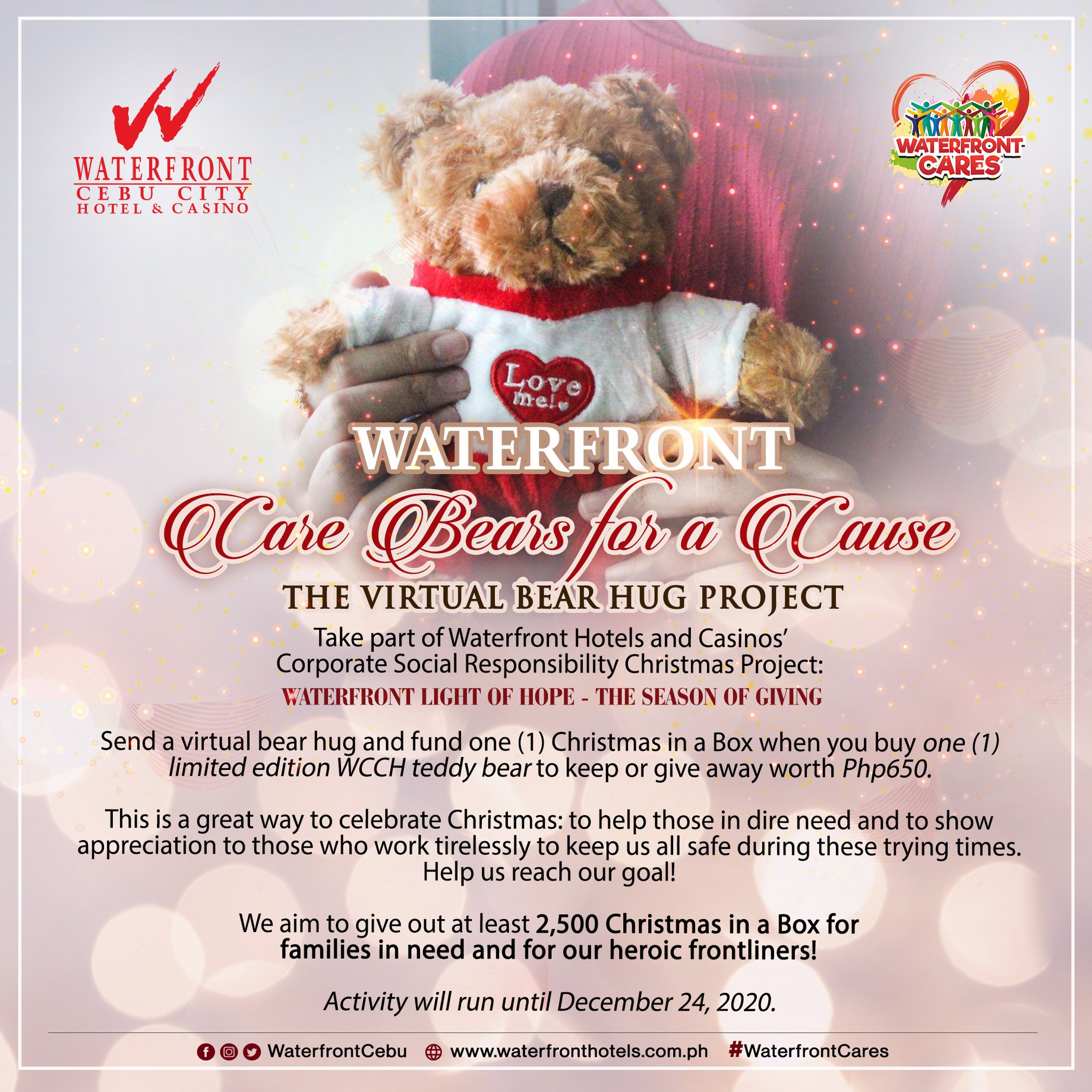 Waterfront Cebu City Hotel & Casino is not only an essential part of the hospitality industry. The property continues to play its role as a vital force when it comes to giving back and uplifting the community. The premier hotel has contributed significant developments to the city's growth, economy, and even tourism, but the property did not stop there. Corporate Social Responsibility (CSR) activities were also organized for Cebu's social welfare as well as for the preservation of the environment with the aid of local NGOs and barangays.
Through the years here are some sustainable and transformative activities that the peers at Waterfront Cebu City Hotel & Casino have participated in:
–  2013: Lapu-Lapu Tourism Council Coastal Clean-Up
–  2019: Refurbishment Initiatives at Barangay Kang-atis Elementary School
–  2020: Waterfront Cares for Brgy. Suba (Part II)
–  2020: Weekly Round-Up – Frontliners of Brgy. Lahug
–  2021: Waterfront Bakuna Center
–  2021: Waterfront Care Packages
–  2022: Packages of Love to Barangay Looc
–  2022: Christmas Party for the Children at Barangay Pardo
–  2023: Tree Planting at Barangay Pung-ol
–  2023: Tree Planting at the Nug-as Forest Reserve
As Waterfront continues to blossom in the hospitality industry, its service with a warm smile is a Filipino value that guests would always come back to. In the effort to embody and maintain excellent guest satisfaction, the property's department heads boast high training to its peers that remain visible in every guest interaction.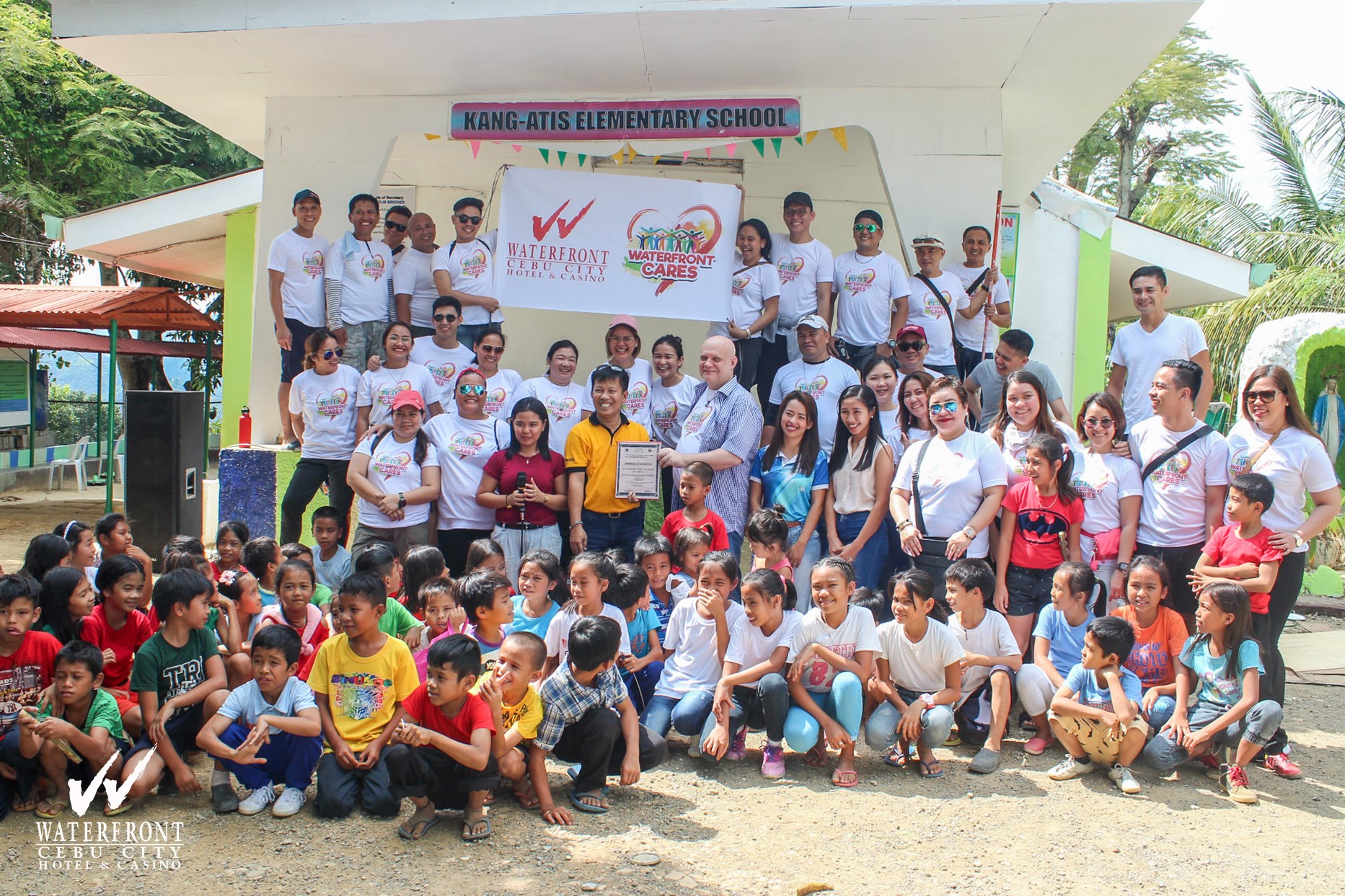 Keeping its grounds strong, Waterfront Cebu City Hotel & Casino would like to acknowledge the 25 years of support from the local government of the city as well as from the province in Cebu. Celebrating 25 years of Commitment to Service will only continue and progress for the years to come as the property and its management is looking forward to 25 years and beyond of excellent service wearing the 'Waterfront' smile.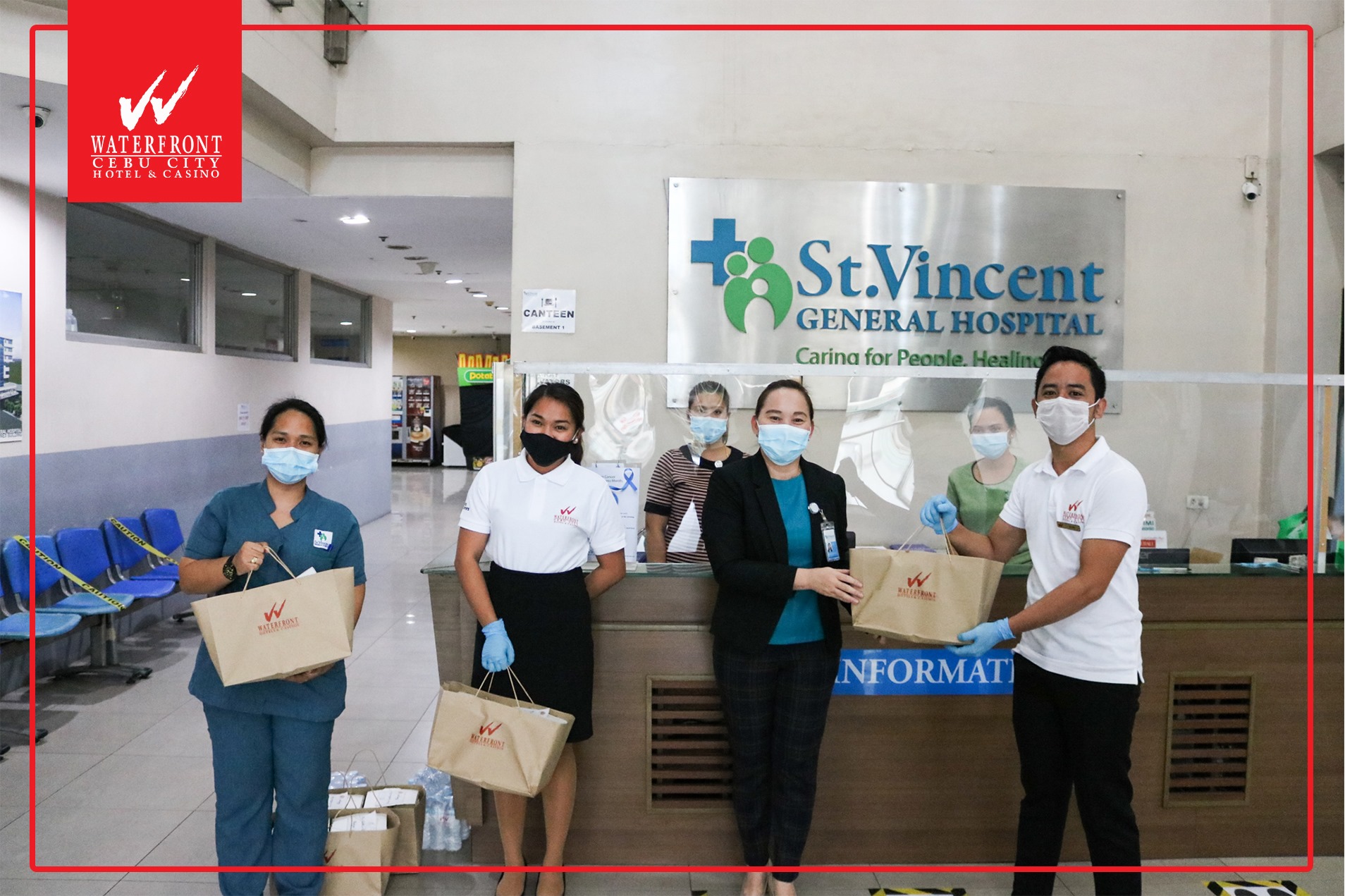 Waterfront Cebu City Hotel & Casino would also like to thank their sponsors for this year's 25th Anniversary celebration: Global Star Motors Corp., Cebu New Life Press, Premium Sole, Metro Retail Stores Group Inc., DC Fresh Flower Shop & Supply, Kettle & Shaker, and The Philippine Amusement and Gaming Corporation (PAGCOR).
An Exclusive Treat Awaits You at Seda Ayala Center Cebu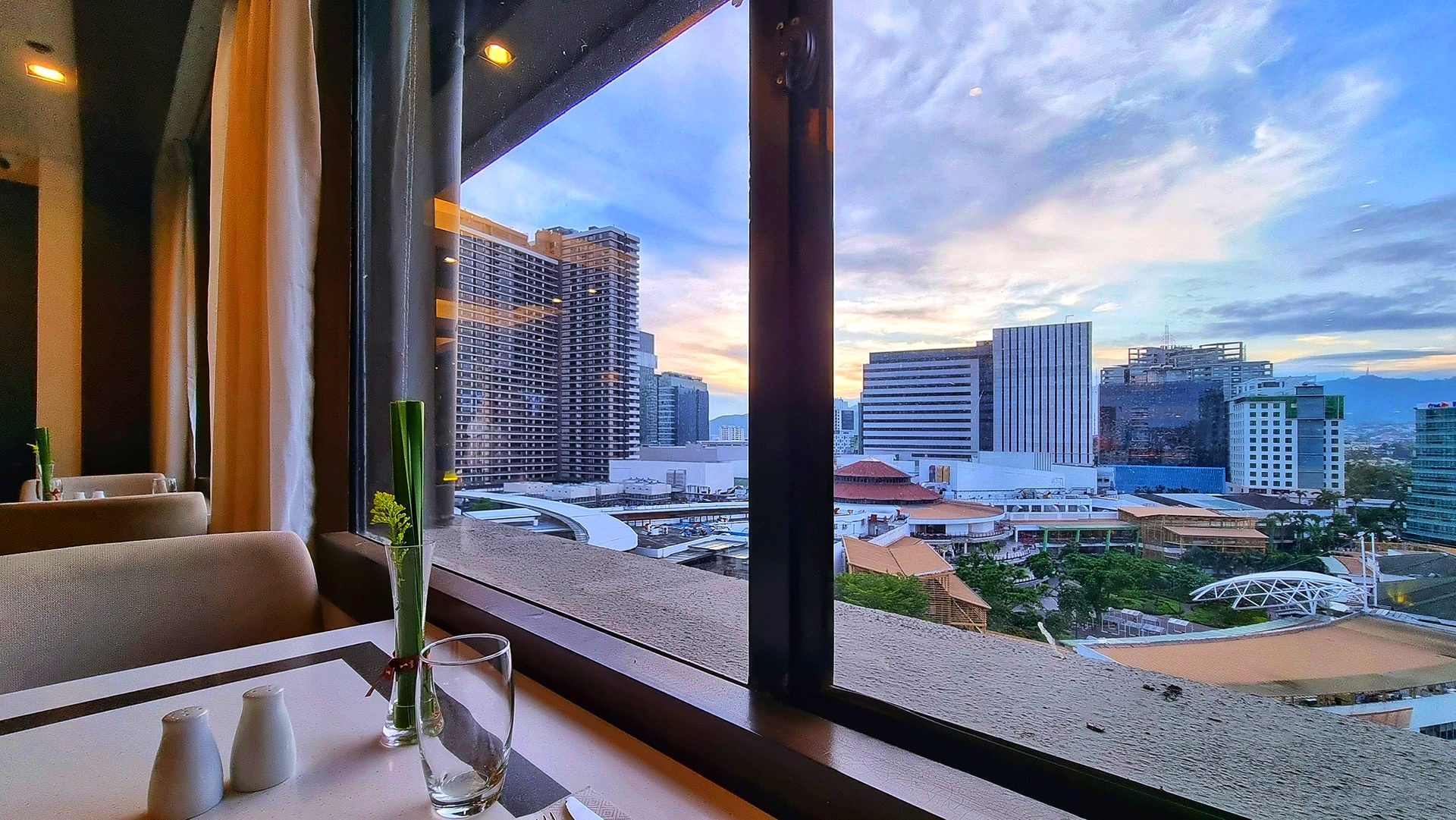 On Top of the World at Seda Ayala Center Cebu
by Ryan Daniel R. Dablo 
You breathe a sigh of contentment as you sip frozen margarita, looking out onto the city skyline and a sprawling vista of the Ayala Center Cebu terraces and Cebu Business Park. This is the life, you say. You take your pick from charcuterie and a smattering of dishes, savoring your meal just as the sunset casts a halo over the buildings beyond. Moments like these are what await you at the Seda Ayala Center Cebu. Why not treat yourself to such a prize?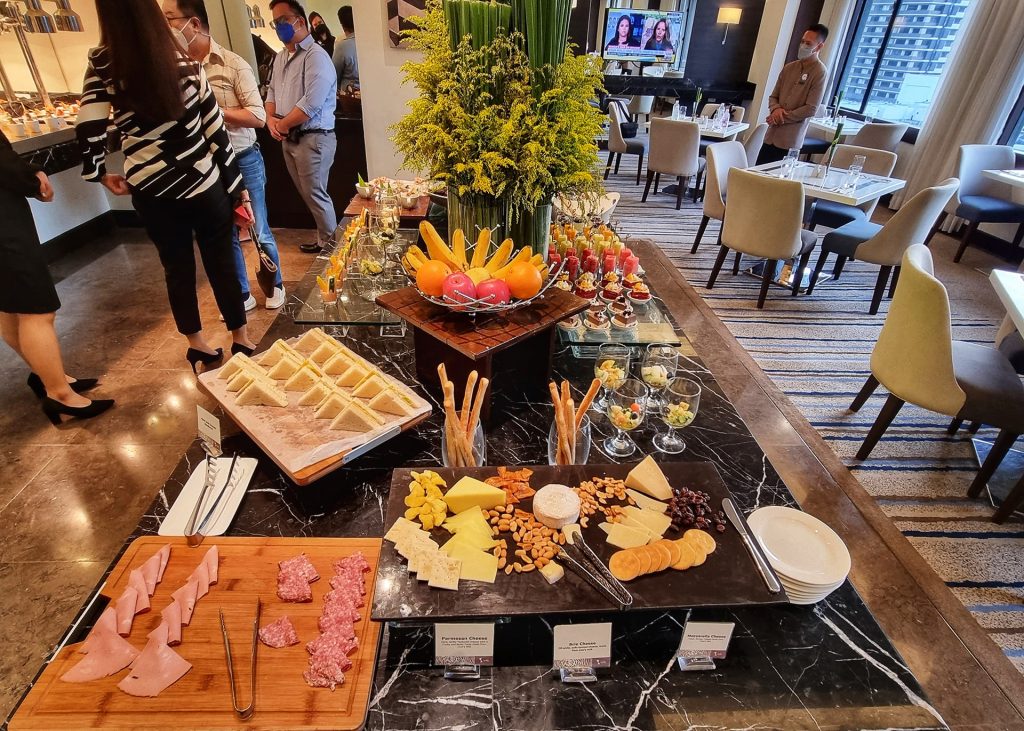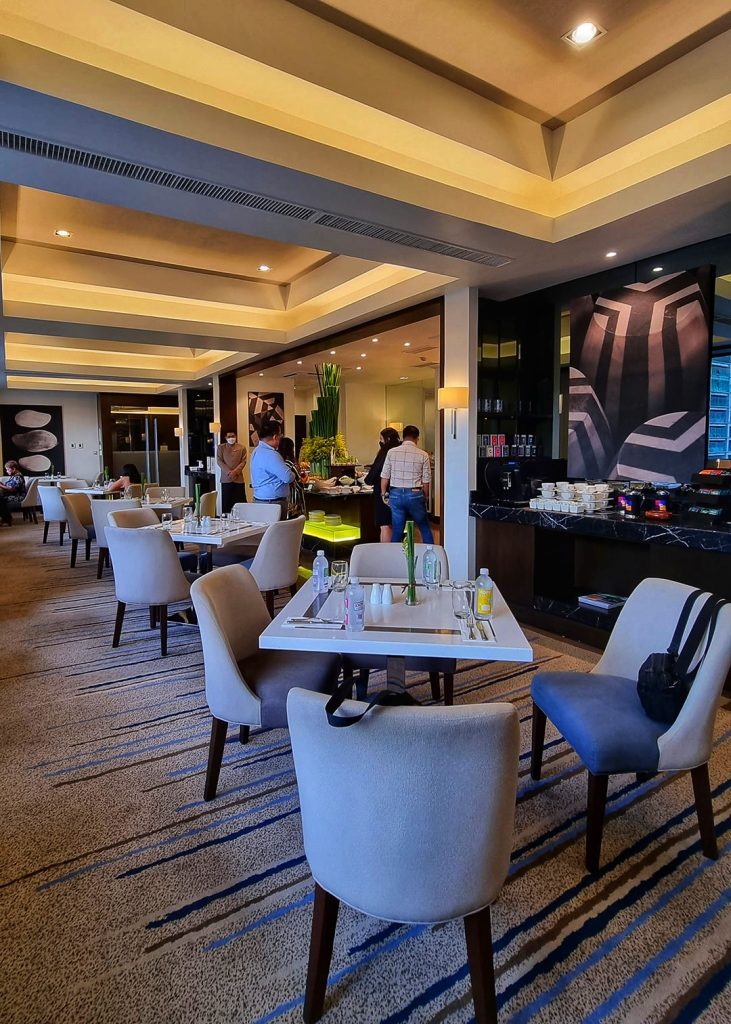 Fresh and reinvigorated, Seda Ayala Center Cebu opens its doors after the hiatus of recent years and, as ever, it is hellbent to impress. One of its main draws is the exclusive Club Lounge at the penthouse floor. This lofty perch is open to all who avail of Seda Ayala Center Cebu's VIP/Club Rooms and Suites, welcoming them to a chic dining place serving breakfast, afternoon tea, and cocktails. The buffet caters to varied tastes with its continental cuisine and keeps patrons on their toes with a rotating menu. Add your choice of beverage to the ensemble and you're set for a day and evening of satisfaction. As a clincher, you can gaze down on a bustling cityscape rendered silent by the height. The view is pretty relaxing, to say nothing of the equally entrancing food on offer.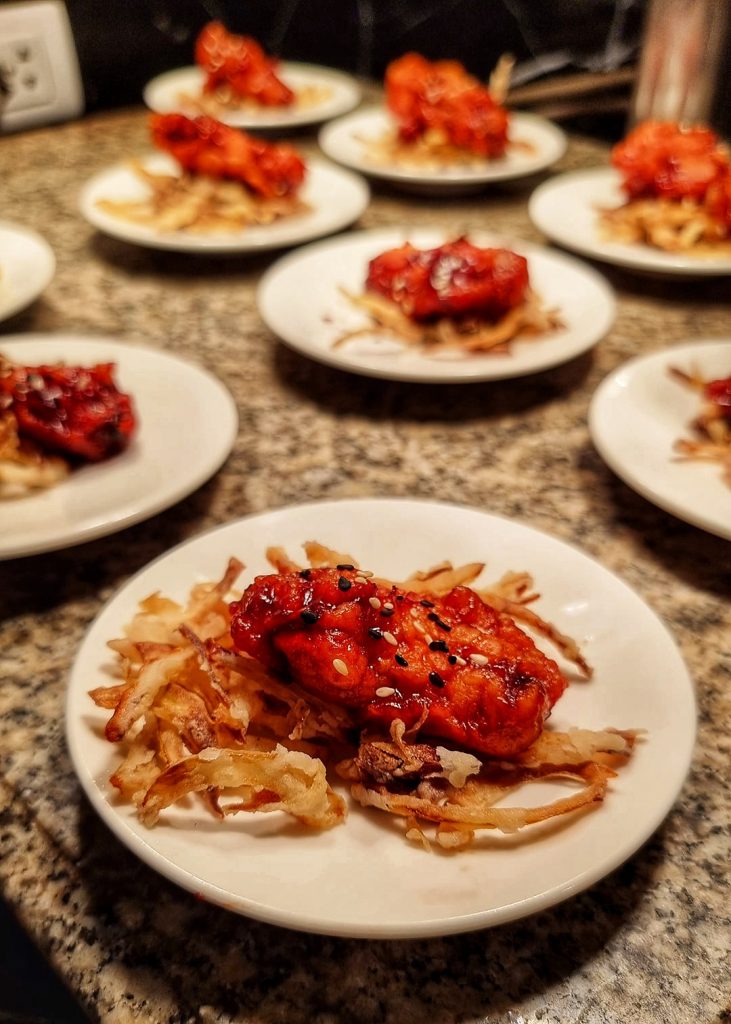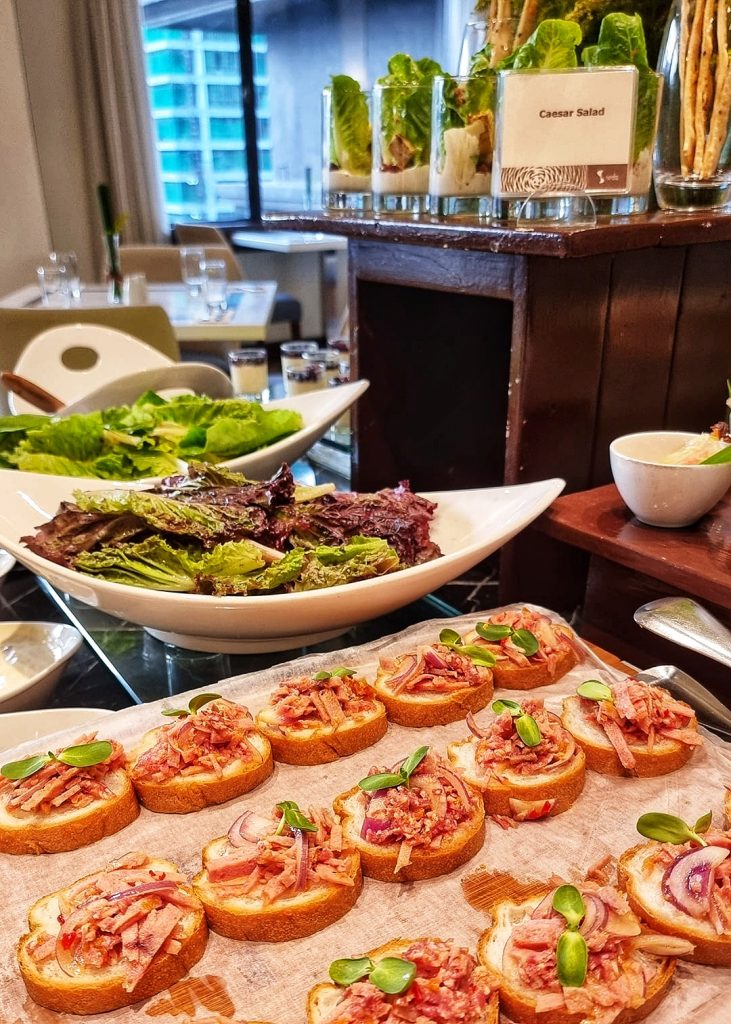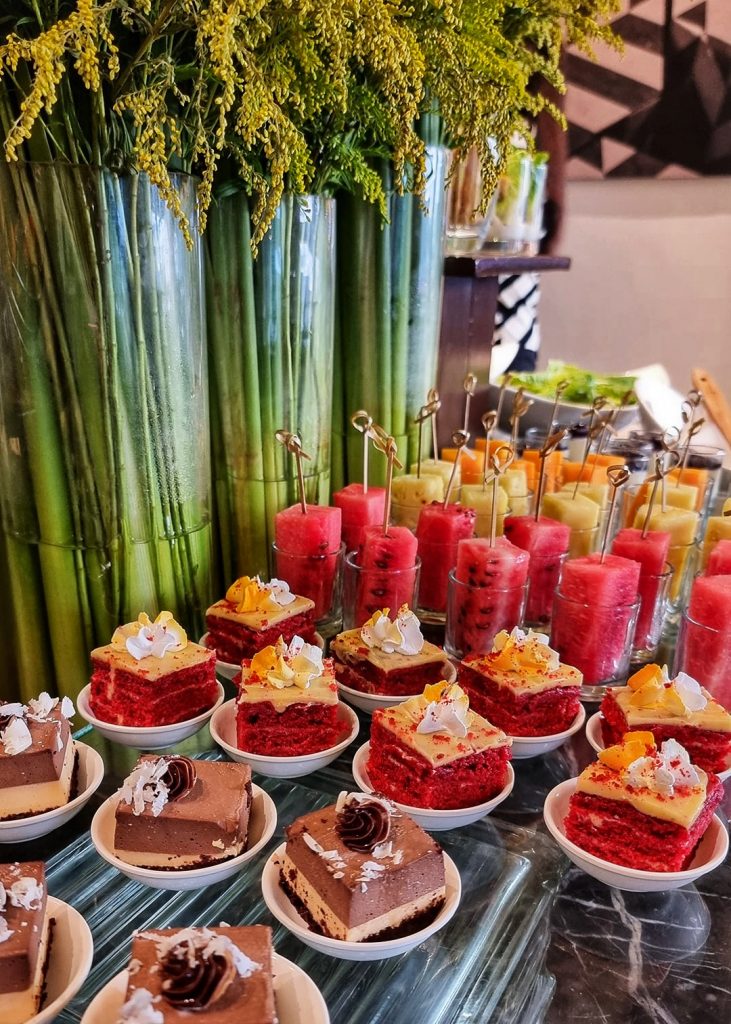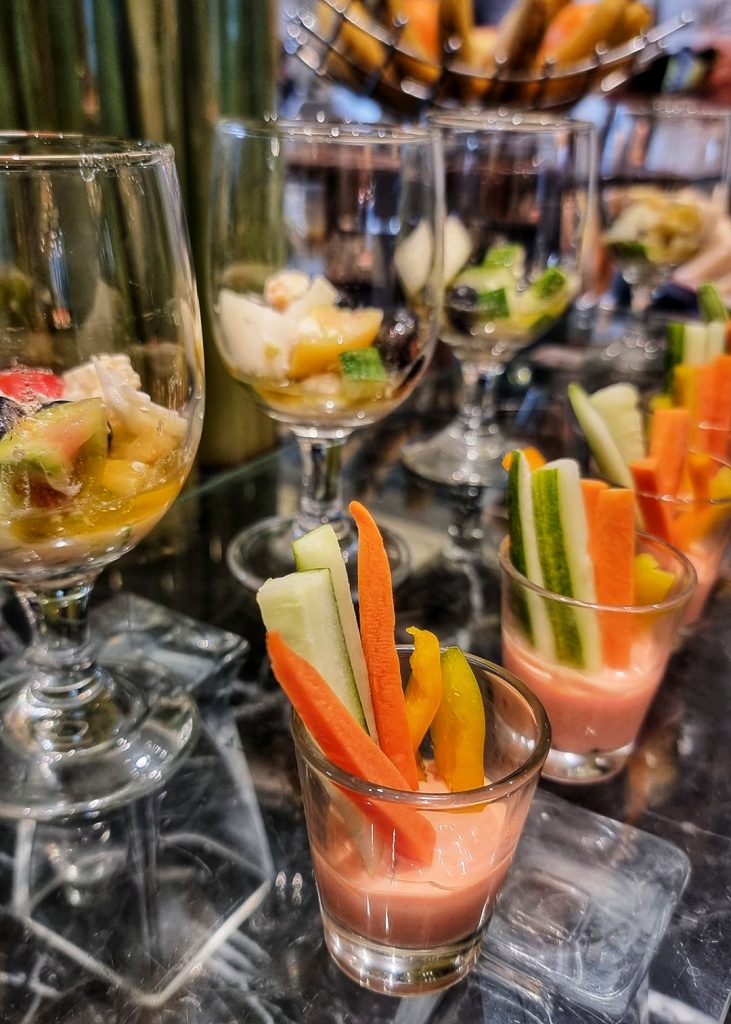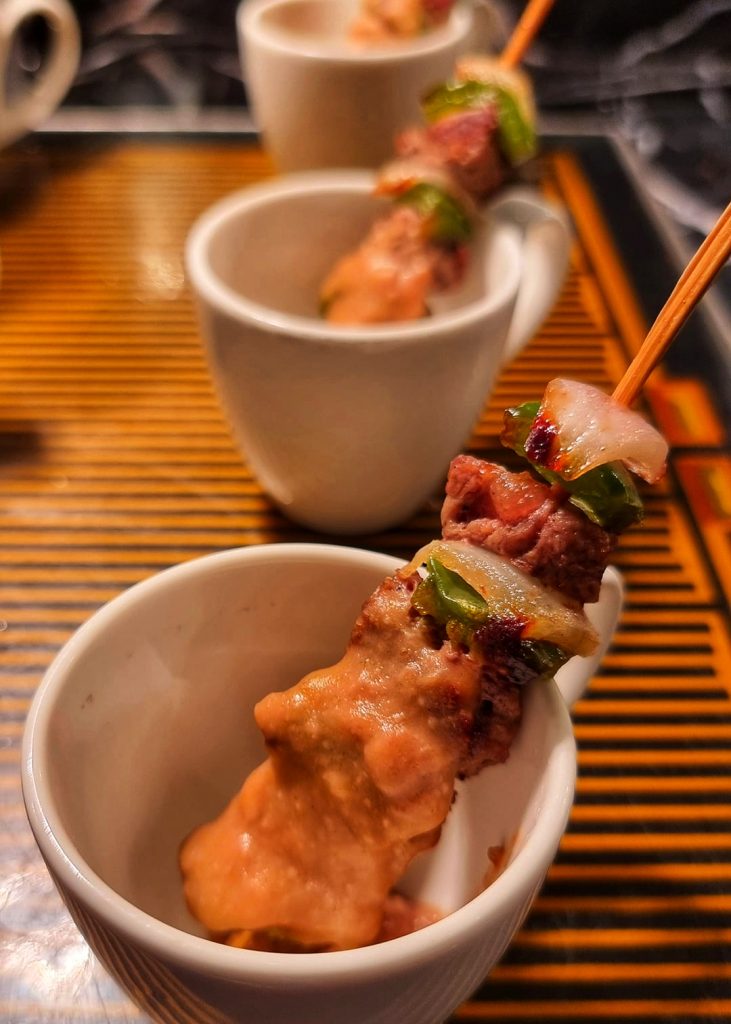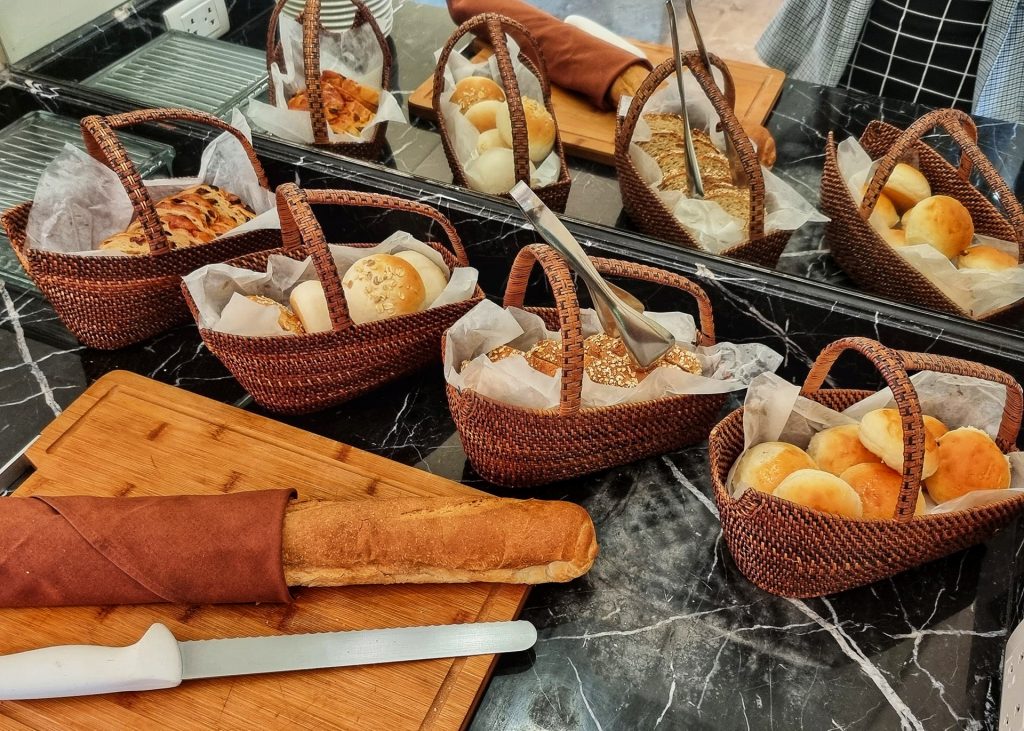 With a prime uptown location, you're never far from adventure and other exploits. Sally forth into Cebu's urban jungle and come home rested and refreshed. With Seda Ayala Center Cebu on top of things and their Club Lounge that offers comfort and enjoyment, you'll be free to savor every bit of the moment.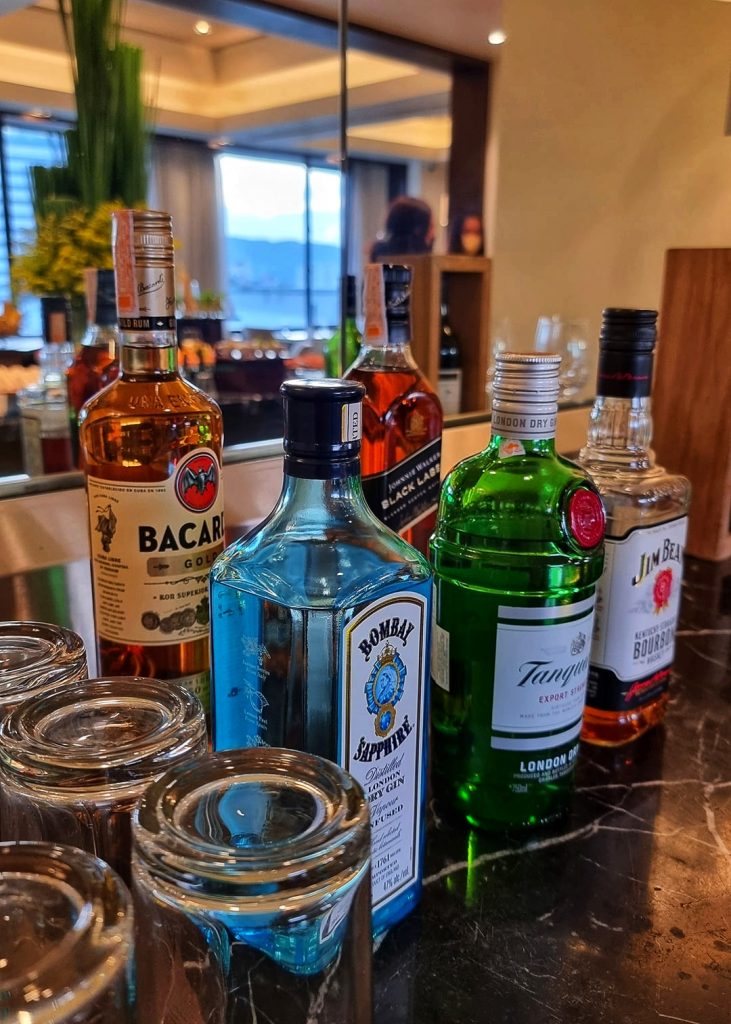 Avail of their Buy One, Get One promo on cocktails and wines! Available from 5:00 P.M. to 8:00 P.M daily. For more information, please call  (032) 411 5800. Follow their Facebook page or visit their website at www.sedahotels.com.
The Most-Used Mobile Business Apps According to 50 Entrepreneurs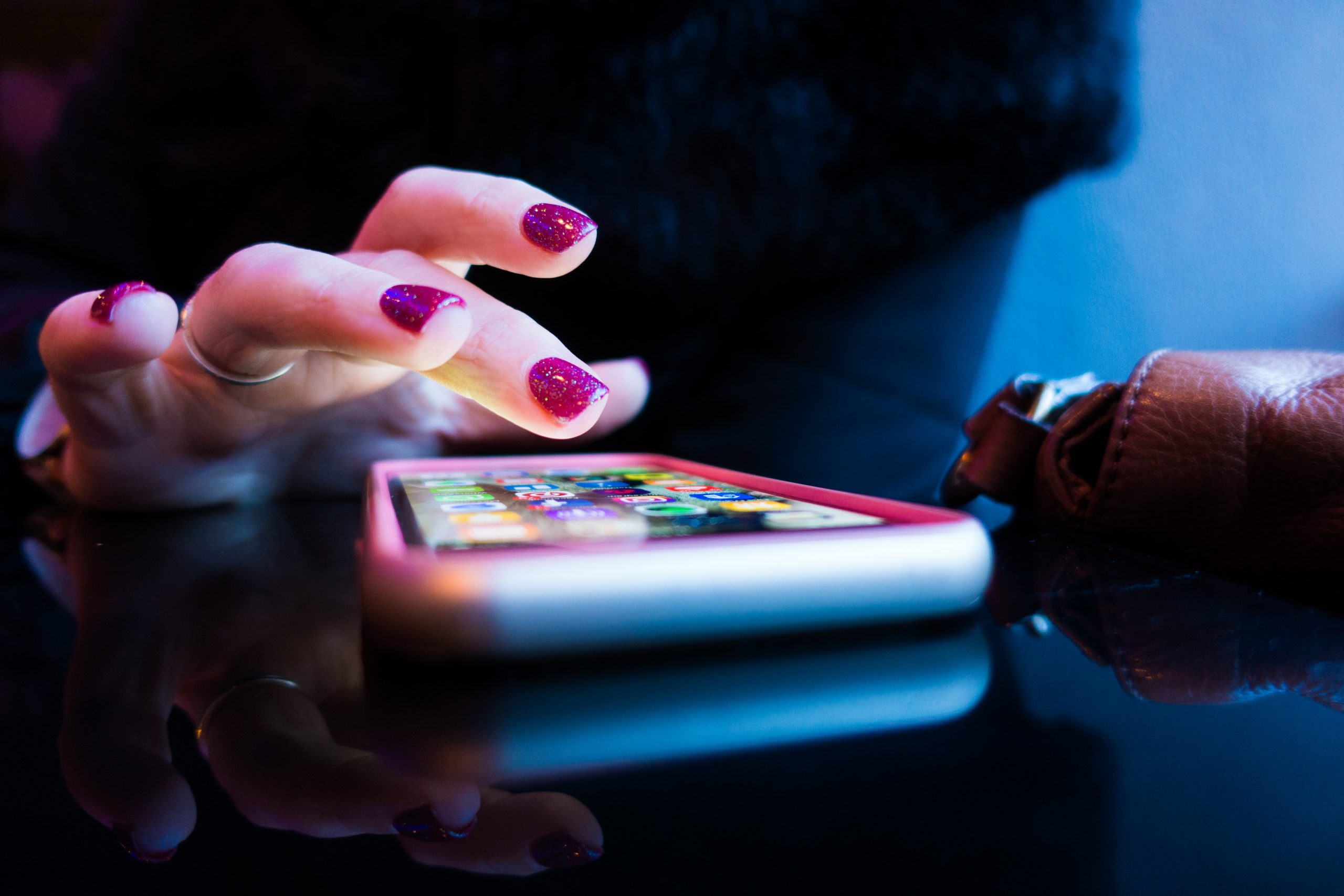 Mobile Apps: The Future of Business
by Allain Dumon Fonte
The history of trade dates back to the oldest civilization. People had to cross seas or travel far and wide to get their needs in exchange for anything valuable. The ancient ways of conducting business led to the development of new cultures and new societies, as merchants settled in foreign lands and discovered new places to expand their enterprises.  However, in the now, businessmen neither need to travel far and wide, nor cross seas; with just a scroll and click, a business transaction is signed, sealed, and delivered. Doing business at the comfort of one's home, office, bedroom, or even on the favorite couch, is brought about by the advancement of mobile apps.  
So, how do mobile apps shape the way businesses perform? First, on the list is the improved, more accurate, and faster means of communication. Before, we needed to send mails or electronic mails to communicate agreements and to pass back and forth contracts. This means that communication takes time, and for the message to get crossed. Moreover, there are high risks of losing the message along the way. However, with mobile apps, it is easier and faster to communicate with your clients and business partners. Best Business apps have got special features where sellers and buyers can chat or call each other. Some apps even allow business owners to meet with their office staff online and discuss or plan strategies to market and enhance operations. Hence, the comfort of working remotely.
Entrepreneur and stylographer, Dexter Alazas, works as a fashion designer, manages a modelling and talent agency,  and curates events for Cebu's major brands. Alazas is very grateful to modern technologies. With a mobile app that is especially programmed for his business, he can easily communicate with clients and remotely meet with staff. At any time, clients can leave her a message, and these messages are sent to his mobile phone and email address. With this, no messages can be left unread; even if he is in Boracay for a holiday. 
The second benefit is the agile mobile technology. Mobile apps are easy to update, and programmers are working constantly to find ways that their mobile apps become as user-friendly as possible. Mobile apps are also consistently reviewed with  their functionality,  speed,  and comfort. The consistent reviews allow programmers to continuously improve their apps.  For example,  with the Gcash app, Alazas is able to compensate his staff or talents  directly to their banks or gcash accounts.  Alazas' clients also find it faster to pay him through the Gcash app. Plus, the Lalamove app is a big help to Alazas and his clients because it saves them the time to travel to and from the shop. With the Lalamove app,  Alazas can have his clients' orders delivered straight to their homes.  
Third benefit is mobile sales and mobile marketing. Mobile apps can include features like emails, calendars, campaign  management solutions, and they are even linked  to social media platforms. This allows the business owners to have a wider reach of customers as their businesses can be advertised online. These apps also allow businesses to reach out and maintain a pool of interested clients by taking advantage of online search engines. When someone searches on the Pinterest app about bridal dresses, photos of Alazas' bridal collection appear. This helps Alazas connect with potential clients.  
After interviewing 50 entrepreneurs in Cebu, these are their most loved and most used mobile apps that help them make their business operations much smoother, especially during the pandemic.
1. Gcash –  this mobile app even supersedes the comfort of online banking. Anyone can easily transfer and receive cash at any time of the day. Transactions are fast and instant. Unlike banks, anyone can cash in  and cash out from 24 hours Gcash service centers like 7/11 and mini stop shops.  The only thing that our entrepreneurs do not like about this app are the transaction fees.  Rating this app with 4.5 stars out of  5
2. Grab – is a delivery app that ties up mostly with restaurants. Many of our food entrepreneurs confessed that their sales have increased significantly with the help of the Grab app. During the strict lockdowns where most establishments are closed, it was the Grab app that keep their businesses running because people ordered food through the app. The only hiccup is on  the delay of the delivery of goods. Many of our food entrepreneurs receive complaints of delayed services.  Our entrepreneurs rate this app 4 out of stars.
3. Lalamove – is another delivery mobile app which is mostly used by businessmen to have their items delivered to their customers because it has fast services and accurate maps. Because of the strict quarantine protocols during the pandemic, many businesses have gone online and used the Lalamove app to help deliver the orders of their clients. Entrepreneurs gave this app a perfect rating of 5 stars.  
Although, mobile apps can have a few glitches like weak internet connection or when mobile apps run slow. Yet, when you weigh the benefits over the possible troubles, mobile apps surely make doing business a pleasure.