Restaurateur Kate Anzani Shares Her Food & Wine Journey in Italy
No one has heard of vineyards and beaches within 30 minutes distance, but it exists in Rimini. Kate Anzani shares her itinerary from her recent Italy trip. f
by Kate Anzani
The Emilia Romagna region in Italy is the Capital of Food and D.O.P (Dominazione di Origin Protteta) This goes for wine, Parmesan, Balsalmic and Olive Oil (They take it very seriously).
We chose RIMINI which is by The Spiaggia for the beach vibe and summer fun. Rimini is the base for 7 days. You'll be surprised at the terrain of Rimini – no one has heard of vineyards and beaches within 30 minutes distance. But in Rimini it exists. As days ahead form into a journey of stomping and strolling vineyards, Olive Oil haciendas , Boat Safaris , long "Spiaggia" walks, Parmesan Caves, Balsamic Bottegas, Cheese Pits and Truffle bunting & where you stumble upon the true meaning of "Artiginale" . Only found in the region ; the Food and Wine Journey of Anzani will stay active for the season between June to September yearly .
Rimini is a fun base to set the tone for a week of extraordinary pleasures. The goal is not to indulge, but to awaken a sense of palate that has been inhibited. We promise an unearthing of happiness, love and a sense of pleasure that the Italians have lived for years. We needed to share it with you. The Love for Food & La Dolce Vita.
Day 1 Arrivals
Because of trans-Atlantic and International flights, day of Arrival/pick up from Milan into Rimini. Pace yourself as you arrive in your chosen hotel
Day 2 Enio Ottaviani Winery & Nona's Kitchen Cantina
The WINERY of ENIO OTTAVIANIFirst impressions of the vineyard is truly a sense of HOME. It is a small artisan Vineyard, (14hectares 🥰) where you allow yourself to breathe it all in. Life is slower and more delicate. Stroll vineyards by the River. You will understand the vineyard lies on the Rubicone River where the earths minerals transfer to the grape. To result in such a unique flavor in the mouth.
You start meeting Massimo, Davide, the cousins & the family who welcome you in their home vineyard for over four generations. Prepare to allow surprises and Life to happen. Tastings, Chemistry, Viticulture, Life talk, & unique Stories.
Wear slip on's as you leave the Hotel to mark the real beginning of leisure. Groggily grab Italian espresso "Un cafe" & Cornetto Italian style and get whisked to the Marina Port of Rimini to step into a 16 foot catamaran. The state of luxury and ease of this boat sets all expectations out the window as one peels the layers of stress, anxiety and worry out the water. Prosecco and Olives are a staple for water landings.
Followed by a degustatory LUNCH IN one of the seaside restaurants in the Spiaggia. You find yourself lost in the Italian Life. We finished dessert at 4. So lounging in The Beach is The alternative. And then by 5. It's happy hour time.
Day 4 Bottega Artiginale , Parmesan, Balsalmic , Ferrari , Spritz
Prepare your palate to begin the morning with a stop at an old pastry house that leaves you staring at their pastry counter. Eeny, Meeny, Miny, Moe. The choices will leave you with a foot in toe!
You head to the town of Modena (1.5hours) and arrive at the Parmesan Vault. See how all the Cheese is made. Then cross over to meet Fredericka to experience Food Alchemy with Balsalmic Vinegars. It's so interesting, we've wondered if this was the true aphrodisiac.
Lunch is served silver service in the cellar with a tasting lunch of Artisan curation . Lunch ends at 3:30. And you gather up the energy to head to the Ferrari Museum in Maranello. This short stop revs up the speed in you and the muscles in the man. A quick pit stop in one of the towns shops to bring home a souvenir or drive one in the test courts.
Day 5 STAMPI & Agriturismo
Arrive in a unique small village so artiginale and quaint, extremely amazing creativity. We ended up buying soaps and unique ouds while others got lost in their pictures .
The village leads you to small alleys and walkways until you stop in a real Bottega STAMPI . A 4th generation , unique Leonardo da Vinci printing on everything. From tablecloth, towels, napkins, pillows. So unique and a lost art in the new culture of technology. A worthwhile stop.
12:30/ Meet MILENA and Marina
Two cooking laughing Italian Mama turned goddess of wine. They will lead you to create with them 3 dishes. Their specialty is Piadina and will teach you real tagliatelle with stroprezzi.
Allow the surprise of the day to unravel. As you sparkle with sparkling wine, find the legs of the red and muster your flexibility in pasta flexing. And go around the Agriturismo, learn about their jams, wines and passito. Day will end so happy you won't be walking straight
Day 6 Fossa Cheese Casefico & Olive Oil Agriturismo
The day starts at 3:30. Choose to lay out in the beach of the hotel in the morning and do nothing but touch the sand, walk the beach, some chose to exercise by the beach with this Italian instructors urging you to move.
Afternoon cafe, come-walk to the old village where the Casefico Pitt is housed. A very interesting affair with cheese and how they store it in the PITT. Cheese tastings. And shopping stops over honey, cherry jam, walnut liquor, passito or pistachio liqueur. Just unimaginable display of creative food display.
Head to the sprawling hacienda of Cleto. The Olive oil visionary explodes with dignified pride as he walks you to the olive groves urging you to hug or sit under a tree to purify your soul. It's magic the olives. He walks you through a proper olive tasting , to distinguish grade.
You finish your day on a sunset overlooking what looks like Tuscany. The breathtaking view takes your words as you sit on this bliss of a beautiful life. Dinner is served. Clerks wife cooks and comes out with dishes that roll of the tongue but found in their garden. And on their farm
Day 7 Truffle hunts and tastings
Truffle hunts. Need we say more? Follow the nose or follow your palate as the day translates to epicure to engulf a sense of strong flavor to only come from the truffle.
A beautiful tasting over oil, honey, a simple risotto or a white cheese takes tastings to another level.
This journey is available until September 2019. We find our journey is wholesome with minimum of 10 people & maximum of 12 people only
EU 1,250 per person
* Please email the tastemakers team info@anzani.com.ph for suggested hotels and any questions for the itinerary. *
THE HOMES OF ZEE: A Cosmopolitan Life
A home for a young couple that mixes tradition and modernity.
By Eva Gullas  photography Pablo Quiza
If Colin and Araminta had a penthouse in Cebu, this would be it. This 15-storey buiding in the heart of Cebu's financial district is easy to spot but not many people know that its top floor is actually home to a young couple and their toddler son. And a huge King Shepherd dog, Vesian.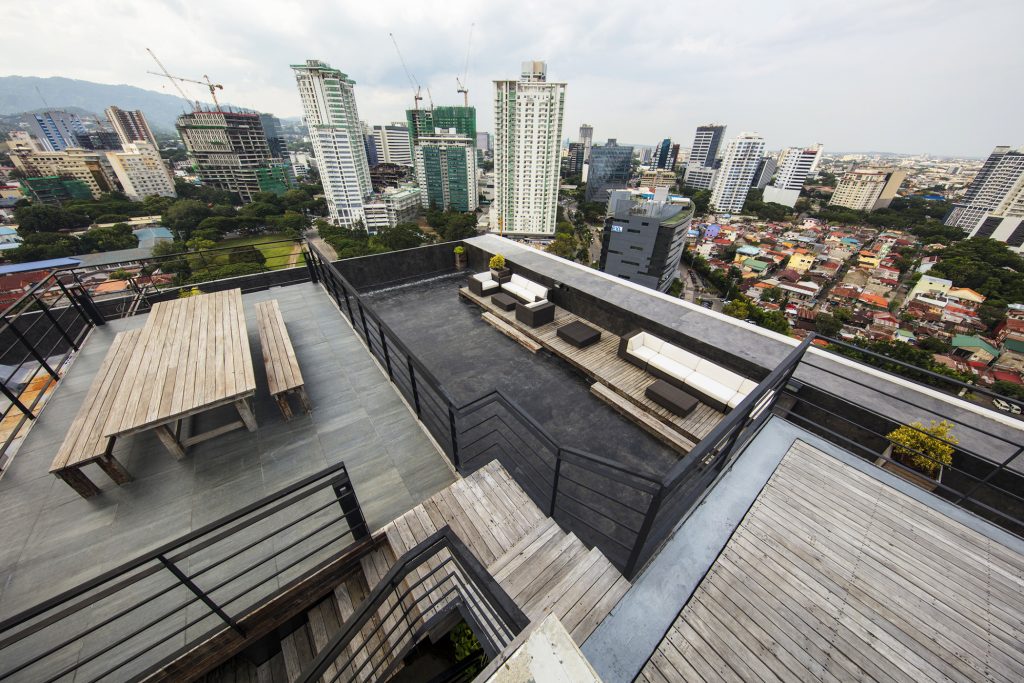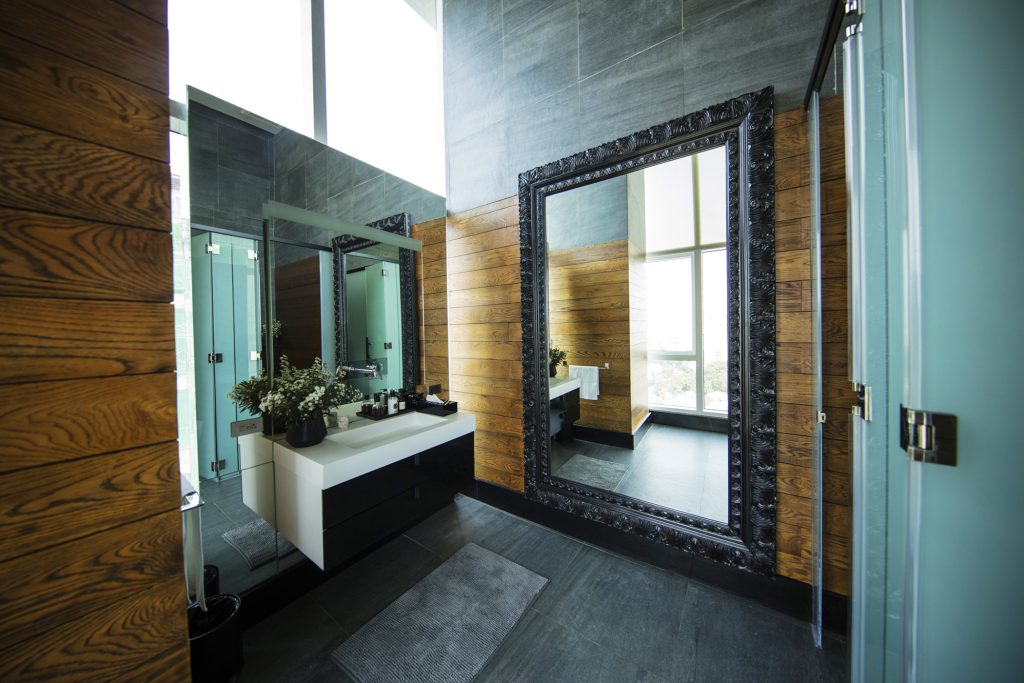 After years of residing abroad, the prospect of building a home from scratch, or in this case, the carcass of a whole floor of an unfinished building, is anything but easy. Having to transform more than a thousand square meters of open space into a family home is a daunting task that takes a lot of imagination and is not for the faint-hearted. It didn't start that way, of course. The original plan was to construct a house in one of the city's gated communities. But it wasn't too hard to convince the man of the house that having a home in the city center would give him the ease of being close to the business and a garage big enough for his car collection. "Being born and raised in Hong Kong and having the city below me was something I got used to," he quips.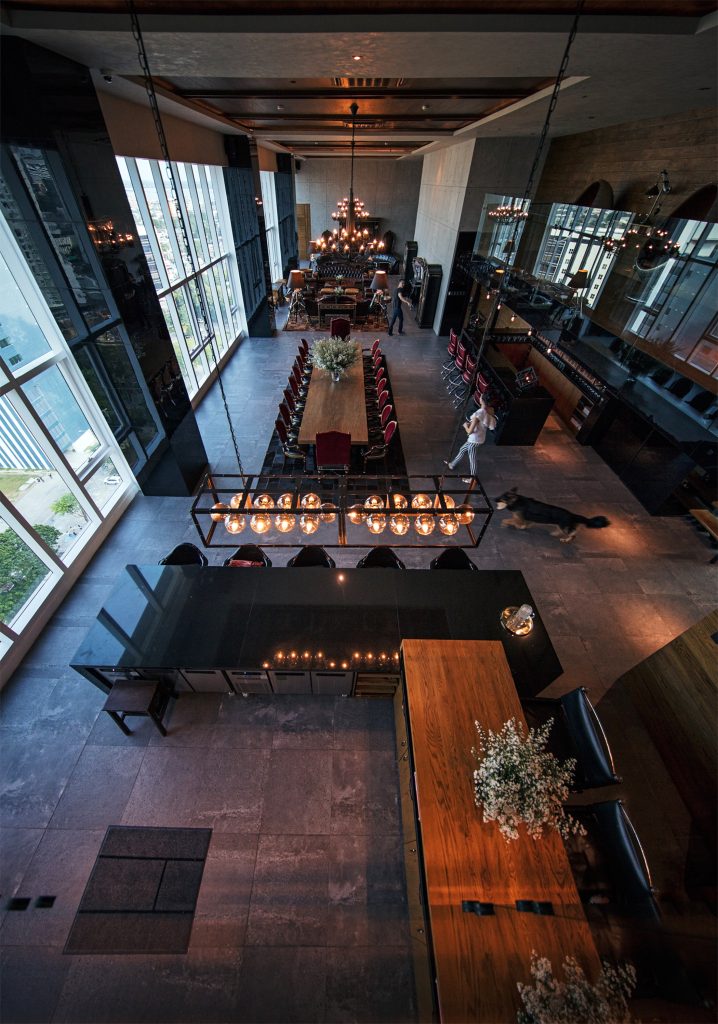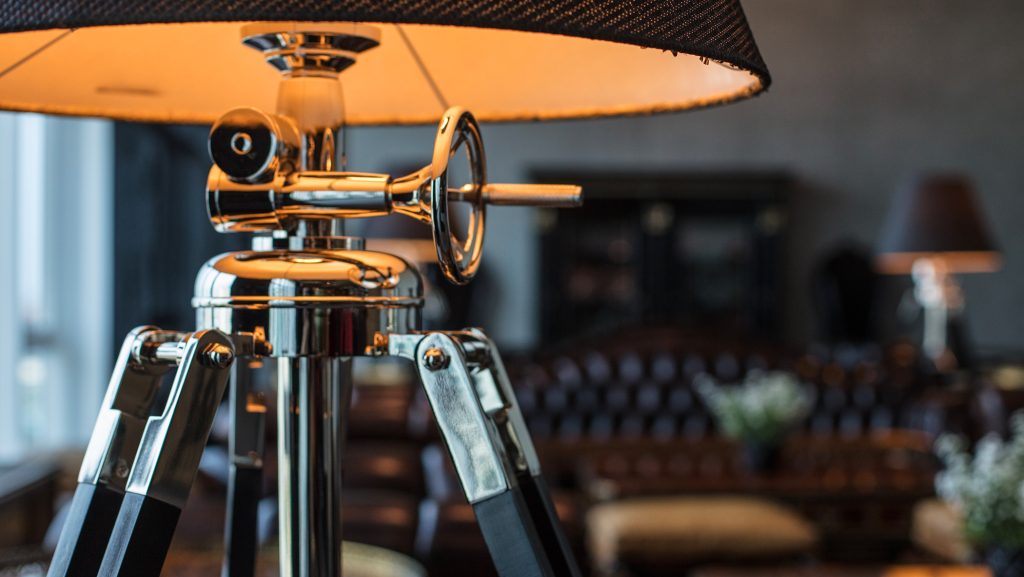 First on the design plan was to ensure a double-height ceiling fronted by a wall of glass that would give clear views of the sky, the city's business center and Mactan Island beyond. The partitions came next. For this, the home-owners, Martin and Claudia Yeung, consulted with Arlen de Guzman, the Manila-based interior designer whose discipline comes mostly from working on projects involving the hospitality industry. Arlen spent 20 years working for HBA in Hong Kong, including the design for the Grand Hyatt Hotel, before setting up his own shop.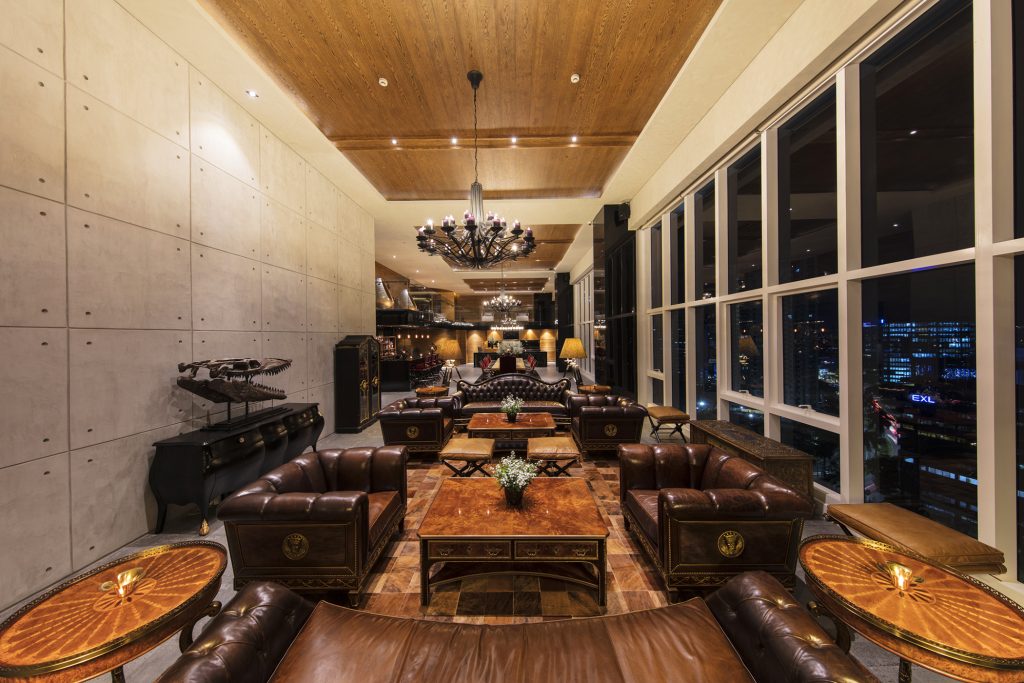 The mutual respect shared between the client and Arlen has made this home the way it is.  As expected from someone who moves in and out of some of the most stylish homes and hotels, Martin has a very particular taste. With his direction, the decorator executed most of the division plans, including a space for a gym and a pool table, and the master's bedroom with a loft TV room and a huge space for the closet area and en suite bathroom. In the loft area, the most private sanctum in this home, a highly coveted collection of Hollywood memorabilia is on display. The treasure trove features Achilles' helmet worn by Brad Pitt in the movie Troy, the Lannister mask from Game of Thrones, and the Roman cuirass used by Maximus played by actor Russell Crowe in the movie Gladiator, among others. "It started as a hobby, but now it's turning into a good investment as well," Martin laughingly adds. Prices for these items bought at auction have more than doubled in recent years.
 
Entry to this private residence goes through a series of security checks, from guards and protection details at the lobby level, to the many cameras that are strategically positioned. If that doesn't deter unwelcome guests, the ginormous size of 200-pound Vesian should stop anyone in his tracks.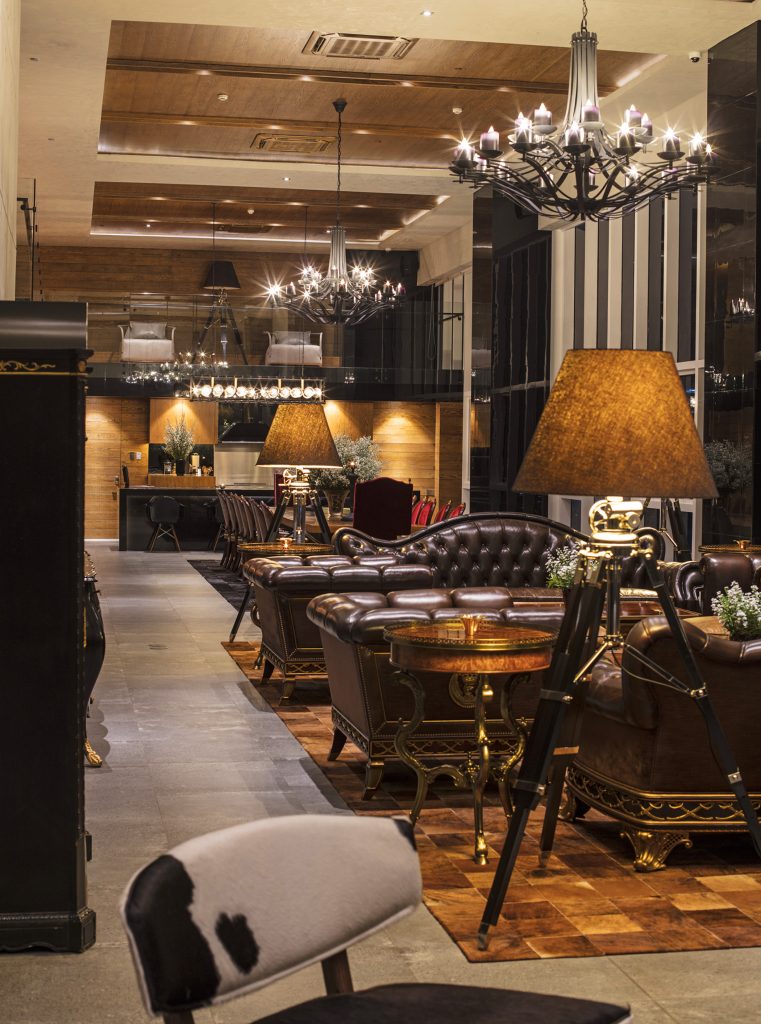 The very essence of sophistication meets guests the moment the elevator doors open. At the entrance, a large rococo framed painting against a wood paneled wall, a modern glass chandelier and dark hide floor covering set the tone for things to come. Tall wooden doors on both sides of the elevator serve as access to the apartment. Stepping inside, the expansive view and the sheer enormity of the living and dining areas that almost spans the entire width of the building is something you don't often see unless you check in to a luxury hotel like an urban Aman or a Four Seasons. 

An open kitchen of wood and black glass anchors the far side and is equipped with a built-in refrigerator, ice-maker, freezer and storage cabinets hidden below the counter while behind its wall is the service kitchen. On the opposite end of the kitchen is the powder room, concealed neatly with 2 sides of exposed glass walls overlooking more city views.

The open floor plan has several seating arrangements—dark leather sofas and club chairs with Italian tables, a dining table made of solid hard wood with 14 seats and a bar filled with bottles of single malt scotch. Lighting is a big deal as well in this home. Several easel lamps and dark wrought-iron chandeliers play a huge role, but it's the hidden ceiling lighting fixtures, with its various mood-changing combinations activated by remote control, that truly add to the drama. Set against a backdrop of glass and bare cement walls, leather and fine wood carpentry, the lighting effects evoke a welcoming luxury and a refined urbanity with the cityscape sprawled before your eyes. The layering of different styles is the main point in the over-all design. "I would think that it's a good balance of tradition and modernity," Martin sums it up.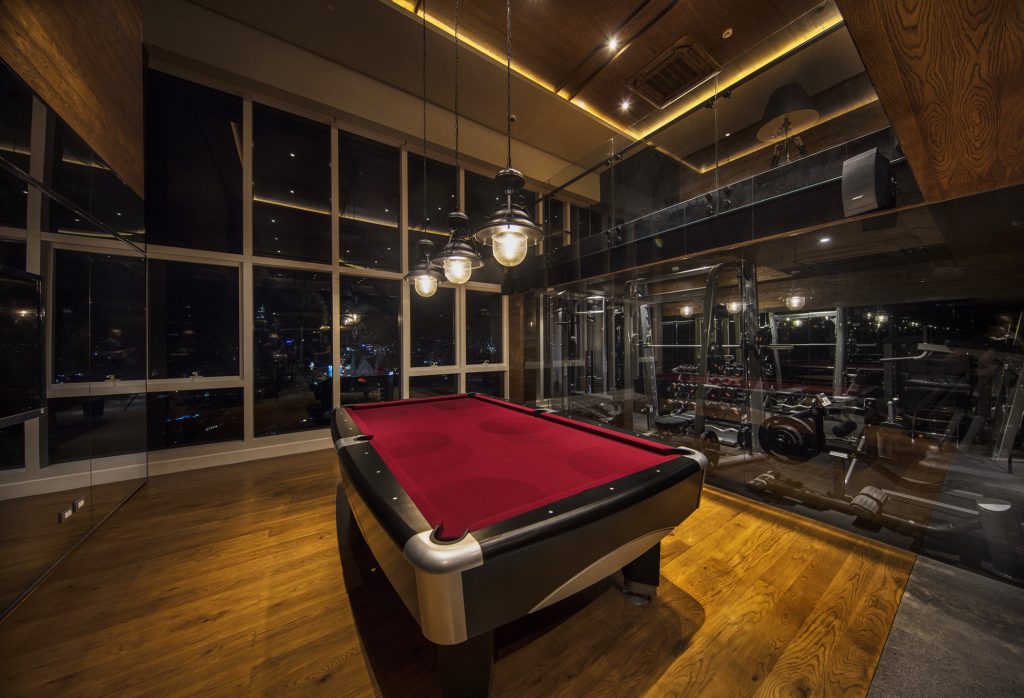 If there's not enough space, one floor up is the rooftop deck which provides more entertaining room. Furnished with outdoor sofas and added dining areas, this is the perfect venue for a good party on any given night.

As the only son of an industrialist family, Martin is actively involved in moving the family corporation forward. He is heavily invested in tourism with the company's real estate portfolio including some of the most desirable beach properties in Cebu. The first premium resort he developed is the posh resort of Kandaya in the north. He's currently developing an expansion that would offer an alternate lodging that is more affordable.

"Cebu is home to me and my family now," admits the itinerant gentleman who is well-loved by his employees. "There's a lot of potential here, and we would like to be part of the growth of this country."
Trendy Renovation Ideas for the Home or Condo. Part 4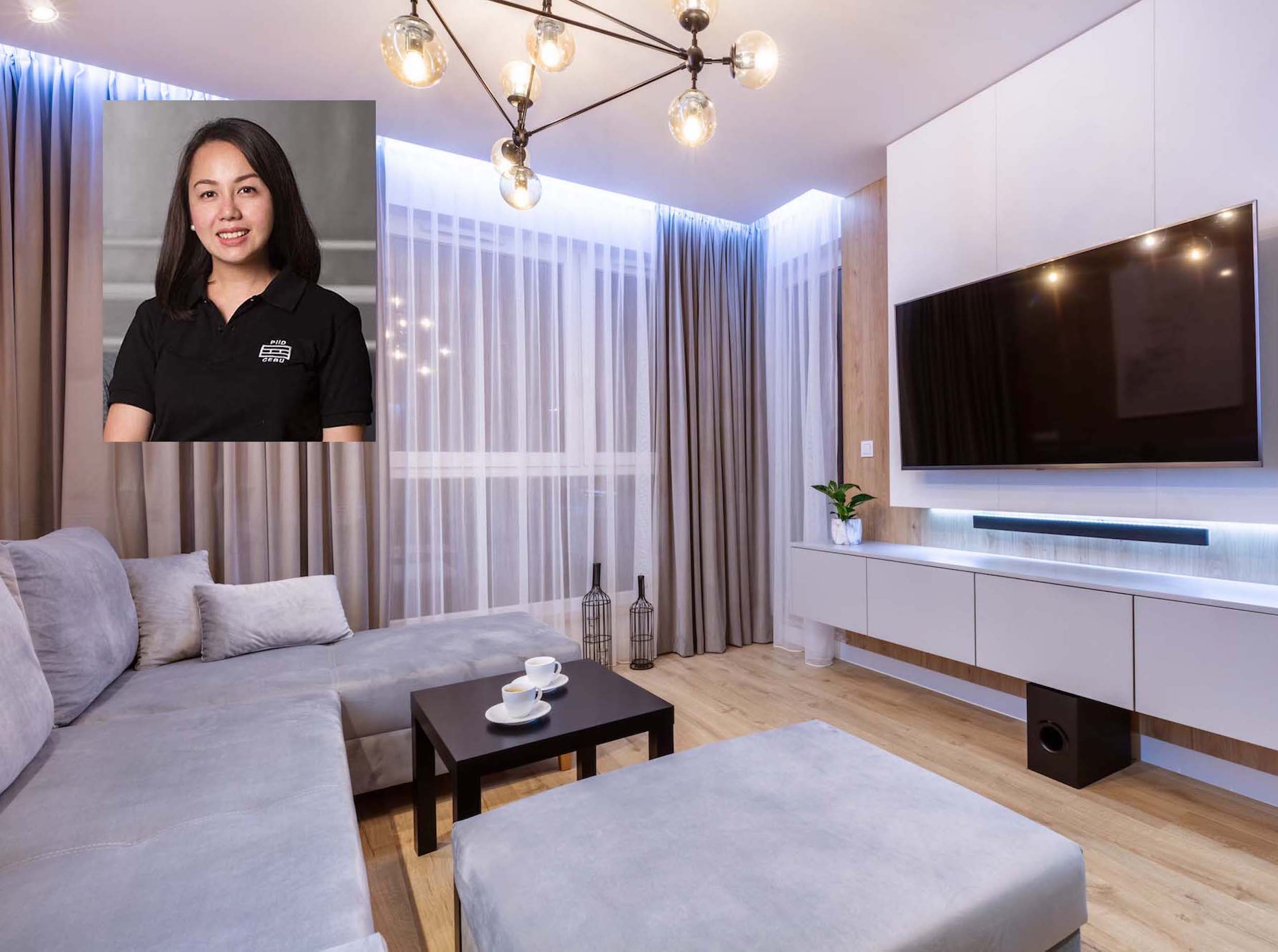 by Christa M. Cañizares IDr.
Part 4:  Upgrade your Choices
A.  Create different moods with lighting. The use of warm colored indirect lighting such as lamps, colored LED back lights, or even string lights can create a cozy and relaxing vibe after a day's work.
B.)  Convert to smart home systems. From door locks, CCTV cameras, you'll also be able to control and turn on lights, appliances even if you're away from home. All you need is a wifi connection and the applications on your mobile phone.
C.) Hire a professional interior designer. We always get an impression that hiring a professional would be expensive, but they actually help you make the best choices and save you from making bad purchases.
Trendy Renovation Ideas for the Home or Condo. Part 3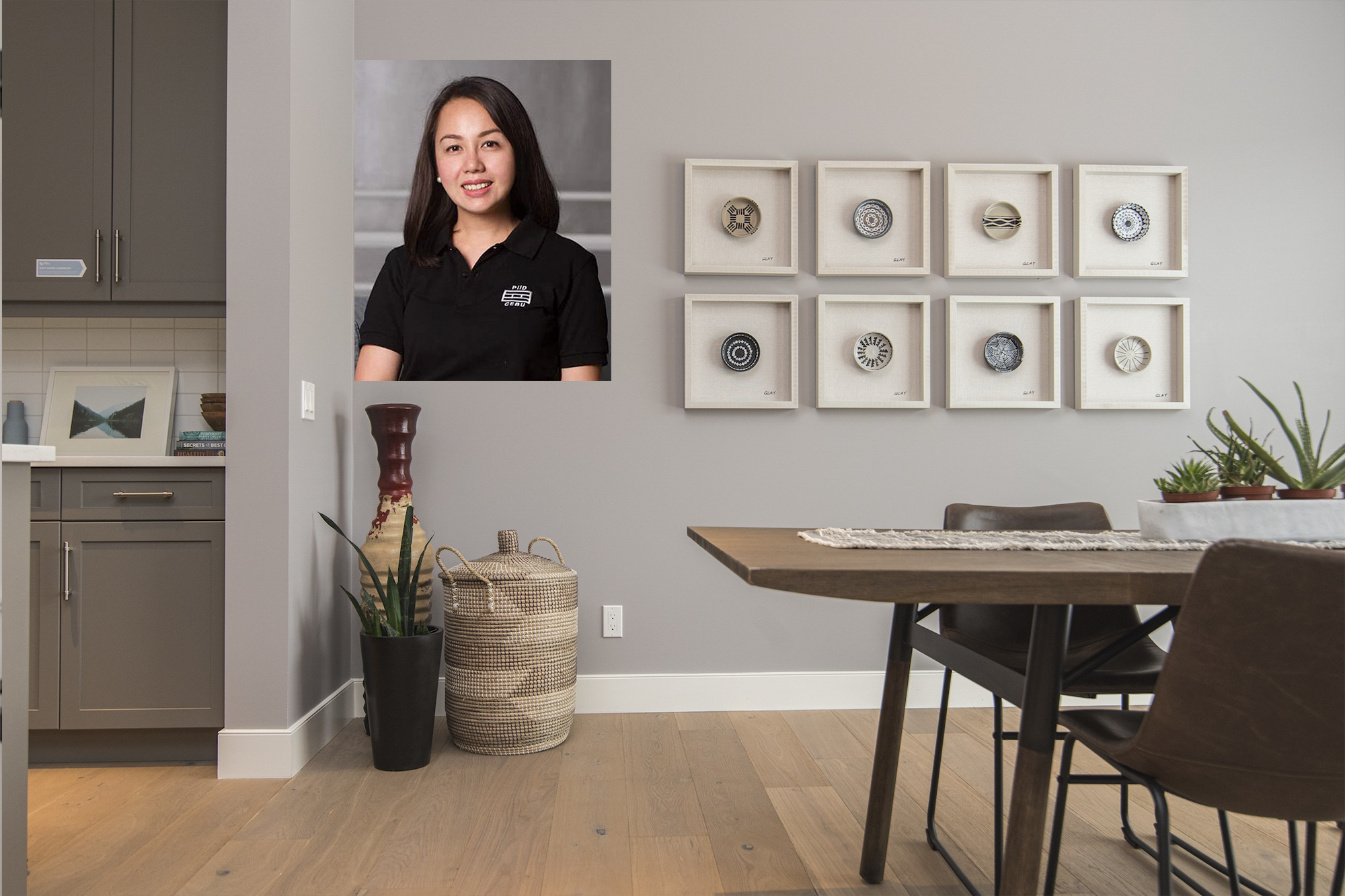 by Christa M. Cañizares IDr.
Part 3: Maximize Impact of Small Spaces
A.)  Storage spaces. You can go with concealed storage systems such as built-in cabinets on walls, under the bed or seating. Keep the items that you use often more reachable than the occasional ones. Choose what works best for your space and for your convenience.
B.)  Showcase your collection of interesting conversation pieces, like items you acquire from past travels, an artwork, an heirloom, coffee table books or a collector's item. Make sure to save a special place for them in your home.
C.)  Move things around to attract renewed energy into your space. May it be moving a sofa to the adjacent wall, creating a dining nook near a window, shuffling your accessories on to a different shelf? Little efforts go a long way.