VAGUE: A Tribute to Cebuano Society
Zee pays tribute to Vague with a special section dedicated to the Annes, Ashiras and Barbras we know. Read about the fashionable it girl, the stunning trophy wife and the sophisticated socialite and let us know: Which one are you?
Old Money: BARBRA SOPHYA ONAZES Y ROMUALDEZ
hair and make up Romero Vergara
A VAGUE regular, Barbra with a brand new haircut and streamlined wardrobe reintroduces herself to Cebuano society, giving these young it girls a run for their money, showing them how to live a truly charmed life.
What's your family business?
My family is into mining; we're very much connected to the South African diamond magnate.
Who are you wearing right now?
Who do you consider your friends in the society world?
When you're on top you have a lot of friends here. Well, I consider a lot of people my friends but I don't know if they consider me a friend. But of course, I'm very close to Amparito because they're also into the jewelry business.
What about your enemies?
I would consider politicians my enemies, especially in times of elections. They ask for contributions, so they're my enemies every three years.
What do you say to people who call you a social climber?
Oh, well they should climb with me!
What are your thoughts on Paris Hilton?
She doesn't deserve the name. I've been to Paris and it's very romantic, and Paris Hilton is never romantic. She's… I don't know what you would call her.
Speaking of Paris Hilton, do you have a sex video?
Yes, 60 pounds ago but it was never released. When I did, it was still on VHS.
Do you believe that money can't buy happiness?
I don't believe it. I mean, money is happiness. That's why so many people want it.
You travel quite a lot and get recognized often. Where do you go to escape the paparazzi?
My bathroom. It's the safest place in the world. I don't have windows in my bathroom.
If you could trade places with anyone in the world, who would it be?
I would like to be the former pope, Pope Benedict XVI because I want to see what it's like to be pope and then not be pope anymore, but still be alive.
If Hollywood were to make a movie about your life, who would you want to play you?
It would either be Julia Roberts or Angelina Jolie. Julia Roberts because she has the best smile, lips and personality, and Angelina Jolie because she's like me right now: we don't have any boobs.
How many husbands have you had?
I'm a Filipina so I only have one. But to say the least, I think I have lived with seven men.
What do you say to rumors about your husband being unfaithful?
I don't really care; I also am.
Do you have any kids?
I have three—one is in Europe, studying in Cambridge. Two of them are in the US, one in MIT and the other in Harvard.
Where did you go to school?
I finished highschool in the Philippines, then proceeded to college in Oxford and then graduate studies at MIT.
Do you have a private plane?
I have two. I can give you one.
What's your favorite travel destination?
Antarctica. It's the only place I get real privacy.
What's the most expensive thing you've ever bought?
Love. But it's on sale these days.
What's your favorite restaurant in Cebu?
Anzani and Tavolata, and of course the ones that I own.
What's your favorite drink?
Blue margarita
Who are your favorite designers?
For gowns, locally, I love Cary Santiago. Internationally, I love Christian Lacroix.
Where do you usually shop?
Paris, and of course Milan.
Do you have any charities?
Yes, I have a lot right now and there's one under my name, the Barbra Foundation, which is for women who are struggling, abused women and women with unfaithful husbands—just so they can get a livelihood, and get a life.
Do you believe in plastic surgery?
Yes of course! If you're beautiful inside but not on the outside, then go for plastic surgery. Fortunately for me, it's just that I don't need them. No botox, not yet. Maybe after 20 years, maybe I'll join the likes of certain high profile women who are very open with their botox.
Where do you usually go out in Cebu?
I don't usually go out. It's just with friends at their houses. I mean, Cebu's a bit crowded now and I've been advised by my security people to not go out as much.
Where do you live?
It's a humble house with the front door by the Banilad gate and the back door by the Busay gate of Ma. Luisa.
What do you drive?
I don't drive; of course I have my driver. I'm the simplest person, I don't know the brand I'm riding on. I just ride them comfortably. That's a man's world.
Who's a Cebuano guy that you have a crush on?
Mike Rama, I have a crush on him. Especially now that he won again.
Would you ever run for office?
Never. I fund politicians, but I would never run myself. It's so tedious for me, and I don't like going there and convincing people to vote for me. But I can buy votes though.
The Trophy Wife: ASHIRA DUPONT
hair and make up Gari Son
Poised to become Cebu's next wine mogul, Ashira talks about how her beautiful looks and slender figure landed her in a life of luxury.
Where are you from?
Cebu City, but I actually grew up in the province, in Tuburan. I went to school and worked in Cebu.
Who is your husband?
Michel Dupont, from Antwerp, Belgium. We met during my vacation in Boracay, and I was shocked when I found out he was filthy rich in Belgium. It's how I became a rich woman.
What is your family business?
Now I'm managing our wine importing business in the Philippines, but he still manages his jewelry business in Antwerp. I can't tell you the name, though, because it's very confidential.
Do you guys travel a lot?
He travels most of the time in India and in Africa, but he comes here often. He loves Boracay and Palawan; he loves the Philippines because he gets to relax. But we've travelled around the world—he loves Asia and I love Europe. We went to Germany, but I love Paris and Italy. It's very romantic. I love the Mediterranean.
Do you have a private plane?
No, we don't. I think it's very expensive in Europe, but we only take first class flights because my husband is a very sophisticated person, very luxurious. He wants luxury all the time—if it's five-star, six-star, I can't tell. I'm not used to having that luxurious life, but I love him. He's quite handsome; at least he was when he was younger.
How old is he?
He is 46 and I'm 28.
How old were you when you met?
I was 27, so it's been a year of luxury. This is really all still shocking for me.
How did you start your wine business?
My husband is really a businessman, and he wants to earn more money so he told me to venture into the wine business. He is a shareholder of a winery in the south of France, so that's why he exported wine to here and I receive it to sell in Cebu City.
Where do you live?
I live in Maria Luisa alone, with my helpers.
How many helpers do you have?
I have six, to take care of the house and my clothes.
What brands and designers do you like?
I love Louis Vuitton and I love Versace, it's my favorite brand. It's so sexy, and I feel like Donatella. That's the look I like. I love Gucci also. I don't like the American brands that much; I'd rather go for the European ones. I would like to be able to wear Alexander McQueen, but it's too avant garde for me. I have bags and shoes that my husband buys for me, and he just gives me a credit card so I can shop and swipe in Europe during my vacations.
What car do you drive?
It's an Audi, a silver one. I don't know what model though, and I don't know how to drive. I need to practice. We just hired a driver to drive me to the office.
What do you do everyday?
I just manage the wine business since we're just starting. It was launched last October. It's called "Hey, Wine!". Hey, because it's that great feeling of just greeting people with "hey!" It's welcoming. If it doesn't work we'll change the name to "Hello, Wine!"
Do you go out a lot?
I'm not used to going out because I still don't have a lot of friends in the social circles of Cebu. My husband isn't here and if I go out a lot, then he might get jealous when I meet men—and I don't want him to think that because I'm rich already. I can't give up my husband, so I take care of him and the business. I do go out to Ayala to shop and dine in the best restaurants in Cebu.
Do you believe in plastic surgery?
Yes! Before I had small breasts but my husband didn't like them so I opted for implants, went to Belo and had it fixed. My husband was so happy with my operation. It looks superb now. I feel like a Victoria's Secret model.
Do you plan on having children?
Oh my God, I don't know if my husband can handle babies, or if he's ready for it. I would like kids though, because they'll live a rich lifestyle and they can go to the good universities.
How often do you go to Belgium?
I lived in Belgium for seven months after the wedding, before my husband decided I should go back to the Philippines and start a business. I got bored in Belgium. It's a cold country— nine months of cold weather—and when you're a Filipino, you need to adjust and all, but my husband was very sensitive. He told me to go back and continue my happy life in the Philippines.
Are you on a diet right now?
No, my yaya just cooks for me. I just eat whatever she prepares.
Do you have any charities?
Yes, I do help children. My family is doing a feeding program in our barangay and soliciting money. I just give, because whatever you give will come back a thousand times over. I really believe in that. Just share the good karma, and it will come back.
Where does your family live now?
In Tuburan. I don't want my family to live with me because I decided when I started a family of my own, I want it to be separated. I just had our house fixed there and support them.
Does your husband get mad that you support them?
He's very understanding, because I let him understand.
Have you met your mother-inlaw?
She's already dead, but I've met my father-in-law and I can't understand him. The language is really complicated. I need to live there for five more years, then maybe I can speak fluently and understand better.
Do you and your husband have a language barrier?
No, he speaks very good English. He's a businessman and he meets a lot of people from around the world.
Do you spit or swallow?
Of course I swallow, because I'm not bulimic. I don't want to spit out what I put in my mouth. Just follow the natural process of things.
Would you rather be rich and ugly, or poor and beautiful?
Well, I would rather be poor and beautiful, because that was how I was before. I was just fortunate enough to find a very rich and handsome husband who was my knight in shining armor. He rescued me from poverty. It's just like a Cinderella Story.
The It Girl: ANNE AWARD
hair and make up Romero Vergara
The 19 year-old hotel chain heiress gives VAGUE a sneak peak into the life she's tried so desperately to keep private and her plans for the not-so-distant future.
Describe your style.
Elegant and sophisticated but bitchy.
People say you're a bitch. Are you?
When I enter a room, it's full of bitches, but I'm the prime bitch.
There are rumors going around that your boyfriend is gay.
Those who are spreading rumors obviously just want to sleep with him.
Do you abide by the unwritten rules of friendship, like don't sleep with your friends' exes?
It's always situational. It depends if my friend's ex is hot, then maybe. It could be one way of revenge for her, right?
How do you feel about the hundreds of fake accounts of you on Facebook?
Stalkers! Ambitious!
Leather or lace?
It depends on the boyfriend, but a mix of both would be great. Hard and soft. I'm always for the balance.
Where do you usually hang out?
I'd rather not say. Commoners will start crowding up the place.
How much is your monthly allowance?
It's too vulgar an amount to mention.
What is your take on friends who magically lose their wallets when it's time to pay the bill?
They're not my friends anymore.
Did you go to an international school?
Are there any other kind?
What's your family business?
We own an IT company and we have a lot of hotels in Cebu and Manila, but we're humble. It's the Award Hotels.
Is there a membership club in the hotel?
For you guys no, it's just for the beautiful bitches.
Do you have a private plane?
No, because my dad doesn't want me to have one since I'm too bratty already. But I'm a member for all the airlines, but except the low-budget ones, of course.
Where's the last place you traveled to?
Sorry, I travel a lot so I can't remember. I think it was in Milan. I had lunch in Milan, dinner in Paris and then breakfast the next day in London.
Where are the Awards from?
Genovia. I'm neighbors with Princess Mia.
Are you part of the royal family?
I have to keep that a secret to protect the family, but just between us, yes.
Who's your favorite designer?
I always loved Christian Dior and Roberto Cavalli. I love the way he goes for prints and volume.
What do you look for in a man?
I already have everything, so my perfect guy is like what everyone wants. A very simple guy: rich, handsome, very good attitude… rich.
What if the guy is poor?
Poorer than me? Well that's a given cause I'm the richest. But he shouldn't be far from like the second or third richest family.
What are your parents' names?
My mom is Bitchirhea Award and my dad's Pedro. He's half Filipino.
What are your plans for the future?
It's all laid out by my parents already so I don't have to worry about that.
Are you going to take over your company?
No! I need to pay people to take over. I just want to have breakfast, lunch and dinner in different places with the best guy on my side.
What's the worst thing you've done to a girl?
Stared at her. After that she was diagnosed with bipolar disorder.
Were you a mean girl in high school?
I wasn't! I was so friendly. Everyone would say hi, and then that's it. They'll go back to bowing their heads when they walk.
Have you had any plastic surgery?
No, everything here is real.
Are you against plastic surgery?
No. If people need the ego boost, then they can go ahead. I don't need it.
Do you think you're pretty?
What a stupid question.
How old are you now?
I'm 19, turning 18.
How many boyfriends have you had?
I can't tell you, my dad might be reading.
How old do you want to be when you get married?
19. So, I have to get married soon.
Where do you like to get a drink here in Cebu?
At Crossroads, just Distillery or GILT. I love Waves at Shangri-la Mactan.
What's your boyfriend's name?
Stefano Dalimarsh. He's from Belgium, I met him last night. He runs a restaurant and a club, and he's a gangster.
What kind of sausages do you like?
Depends on my mood. But everyone loves Hungarian.
Do you prefer guys in boxers or briefs?
Boxers. I like them bouncing.
Where do you want to get married and have your honeymoon?
Paris and Maldives.
Do you have a hotel there also?
No, but my dad's friend does.
Do you have any siblings?
No, I banished them all. It's all about me.
Where do you live?
No, you might go to my place. In Cebu, I do have a condo in Calyx.
Where do you usually shop in Cebu?
In Ayala, but I shop when it's closed. It's a private thing.
Name a prominent Cebuano guy you have a crush on.
Joe Vince Canizares
photography Dan Douglas Ong

EATZ Cebu Quarterly Magazine is available as a room amenity in most major hotels, resorts and restaurants in Cebu. With a food-centric editorial voice, EATZ Cebu is the first publication to introduce readers to the current dining scene in the island of Cebu. Advertisers will appreciate its wide audience reach of printed copies, a digital edition as well as social media posts. Click or tap the cover below to view the copy:
All the Best Romantic Deals and Offers in Town this Hearts Season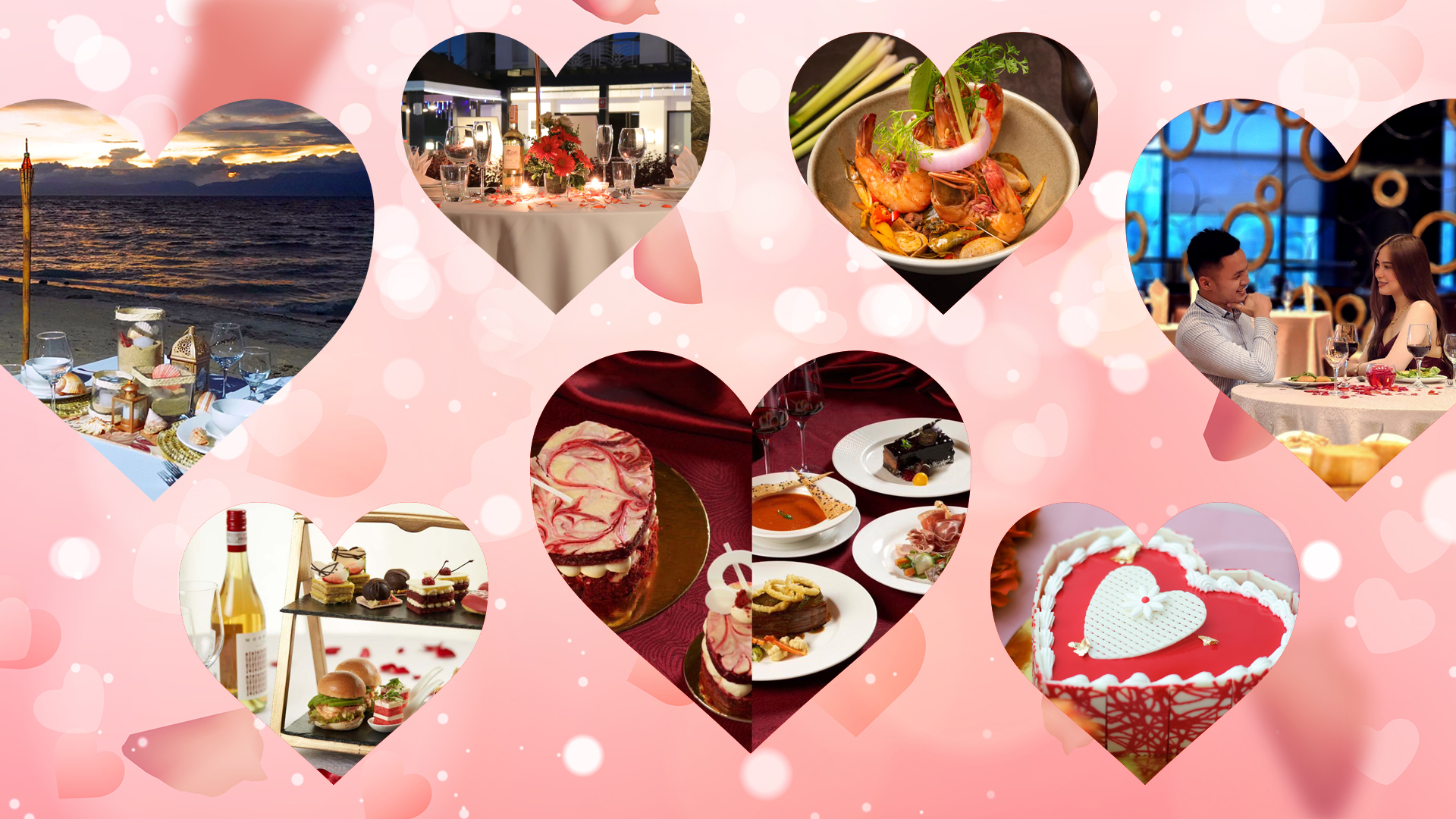 We compiled the best romantic deals and promos for those who want to make this year's Valentine's Day extra special.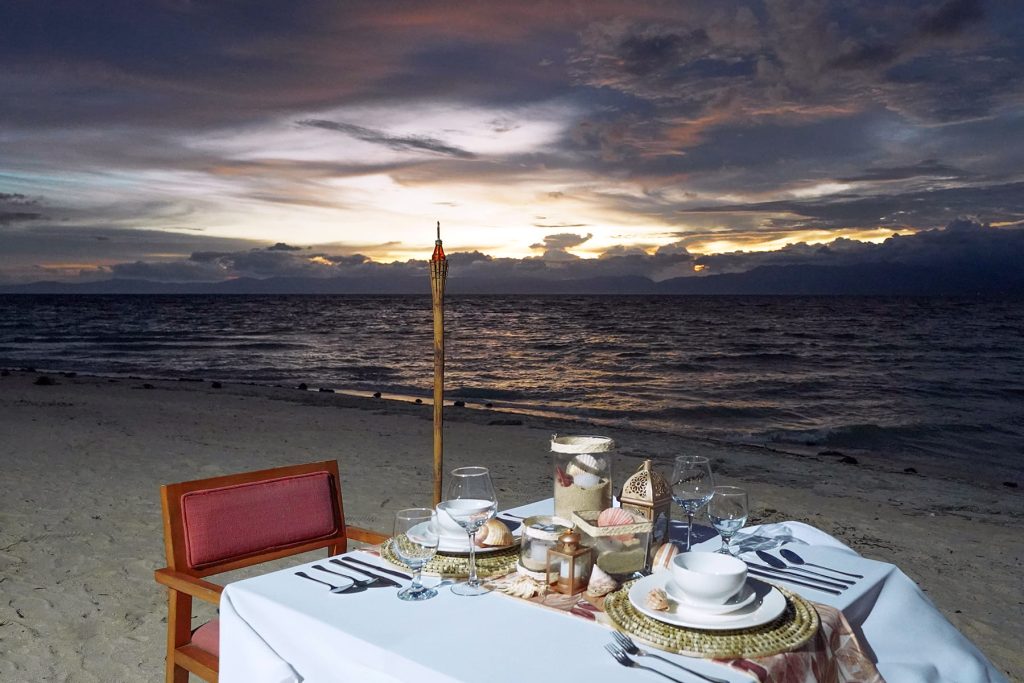 1. Make it a Valentines to stir your heart and soul at Club Serena Resort. This Valentines, paint a beautiful love story in Club Serena Resort in Moalboal, Cebu. Delight in discounted room rates when you pair your stay with a five course romantic dinner by the splendid Tañon Strait. Your stay includes turndown service with a romantic set-up, while dinner includes Angus steak, a glass of wine, and a long stemmed rose for the lady.
ROOM SALE. Book 2 room nights for the price of 1, or 3 room nights for just a little over. This offer, and more, are available today until Sunday at the Cebu Travel Catalogue International 2023.
Get luxurious savings on your bespoke resort getaway!
See Club Serena Resort at booth 48 of the Cebu Travel Catalogue International 2023 in the Activity Area of Ayala Center Cebu on February 10-12.
To find out more, send a private message on their Facebook page or call 0917-872-6367.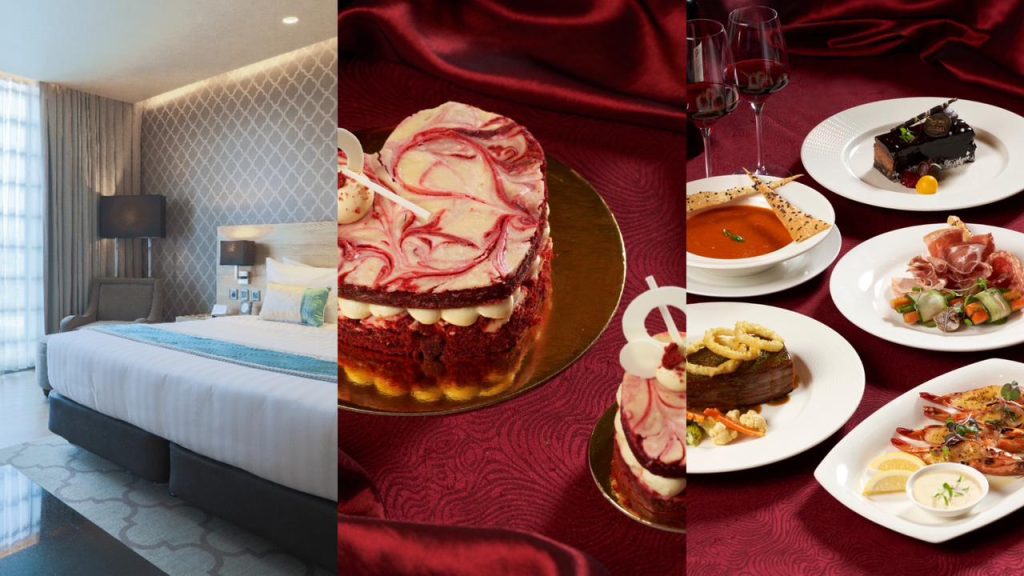 2. Hearts Season at bai Hotel Cebu
Celebrate Love in style with our Valentine's Day feasts and staycation promos at bai Hotel Cebu. Indulge in a romantic evening with your loved one with our delicious and carefully curated romantic-themed set menus, available exclusively on 14 th of February. Our chefs have crafted a selection of the finest dishes to make your intimate moments unforgettable. Get ready to fall in love all over again this Valentine's Day with our romantic room special. Treat your significant other to a night of luxury and relaxation in one of our spacious and well-appointed rooms. Happy Valentine's Day from bai Hotel Cebu!

Room-antic Special Home is wherever I'm with you. Express this season of love the definition of home with your favorite person. Create staycation memories of romance and lush in our well-appointed rooms this 01 to 28 February 2023. Promo period starts 25 January 2023 to 28 February 2023.

The Deluxe Room is priced at Php 4,888 nett per night, Premier Room is priced at Php 5,888 nett per night, and the One-Bedroom Suite is priced at Php 6,888 nett with the following inclusions: breakfast for two (2), Php 500 worth of F & B credit – can be used in any outlet(stay-in), unlimited WiFi access, complimentary use of the outdoor infinity lap pool and free use of the fitness gym. Terms and conditions apply.

Seasons of Love: Valentine's Day Set Menu and Feast offers on 14 February 2023
Get struck by Cupid's Concoction. Elevate your romantic gestures with five course set menu of fine dining, stylish, and upscale steakhouse that serves the finest custom-aged USDA prime beef and other meats alongside an exquisite selection of wine. Marble + Grain will be serving its Valentines set menu on 14 February 2023 at Php 2,500 nett per person. This will include one (1) glass of house red wine or white wine.
Lounge in Romance and Zest this Season of Love at our Lobby Lounge where perfectly curated five-course set menu brings you gastronomic wonders from elegant meat arrangements to zesty seafood classic. Paired with two (2) glasses of red or white wine at Php 4,200 nett sharing for two(2). The Lobby Lounge will be serving the set menu on 14 February 2023.
Finally, you put my Love on Top! Take the fleeting moments 23-storeys high with our Valentine's Day Set menu at Twilight Roofdeck Lounge + Bar. A four-course set menu and Alfresco lounge and bar for your dreamy skyline date with a 360-view of the city, all retailing for Php 2,100 nett per person. Twilight Roofdeck Lounge + Bar will be serving the set menu on 14 February 2023.
LOVE FEASTS. Make your Valentine's Day feast a memorable one with our signature gourmet dishes from Marble + Grain Steakhouse in bento-style closer and more accessible to you. Share precious memories with loved ones and friends with these hot meals that can be enjoyed anytime, anywhere! A 24-hour prior reservation is required.
Fall in love with flavors from around the world at Café bai this Valentine's Day. Indulge to our heart's day themed buffet of gastronomic wonders whether for lunch or for dinner. Lunch hours is 12 NN to 2:30 PM at Php 1,288 nett per person and Dinner is on 6 PM to 10 PM at Php 1,499 nett per person.
DRINK OF THE MONTH: SEASALT CREAM LATTE/BERRY COOKIES MILK TEA
This season of love, experience coffee mixed with decadent cream cheese and sea salt. Intrigue your palette with sweet specialty of berry and cookies blended to satisfy every Milk Tea lover. Taste the complex flavor of sweet with a hint to salt of Seasalt Cream Latte at Php 250 nett, and berry sweet delight of Berry Cookies Milk Tea at Php 200 nett. This Drink of the Month is available from 6 AM to 10 PM daily at Wallstreet Café + Bar.
COCKTAIL OF THE MONTH: GARDEN OF LOVE
Experience a walk in the Garden of Love with every sip of this perfectly curated cocktail with your lover. Perfect notes of agave bouquet, essence of rose, delicate aroma soft elderflower, citrus notes from Hibiscus tea, a hint of bitterness and fragrance from our homemade lavender bitters. You'll be wanting for more of this drink at Php 320 nett available at Marble + Grain Steakhouse, Ume Japanese Cuisine, Lobby Lounge, Twilight Roofdeck, and Pool Bar this 14 February 2023.
CAKE OF THE MONTH: RED VELVET CHEESECAKE BROWNIE
You can never go wrong with Red Velvets on Valentines Season. The queen cake of velvety texture, sweet vanilla, and tanginess from buttermilk now in chewy brownie and cream cheese layers to keep it simply sweet this Valentines Day. Have your Red Velvet Cheesecake Brownie this Season of Love whether for sharing or for one at Php 600 nett for 6-inch-wide cake and Php 250 nett for small cake. This Cake of the Month is available from 6 AM to 10 PM daily at Wallstreet Café + Bar.
For table reservations, orders, and further information, you can call bai Hotel Cebu at (032) 342 8888 or (032) 355 8888 or (032) 888 2500 or message them on Facebook at bai Hotel Cebu.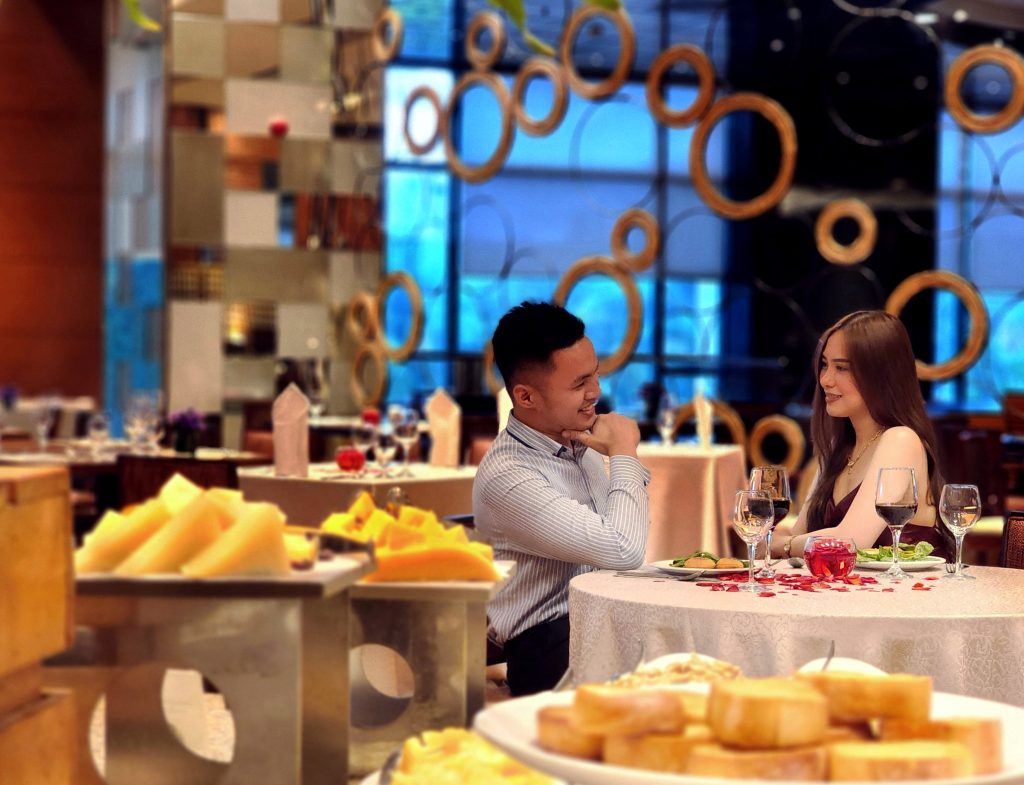 3. There's a Lot to Love at Radisson Blu Cebu.
Radisson Blu Hotel Cebu embraces the month of love with a full program of indulgent and themed offers from the Lobby Bar and Feria restaurant all the way to room service.
Spill the tea over Dilmah Arana teas and refreshingly-filling bites with Afternoon Tea at the Lobby Bar. Served from 1:00 PM to 5:00 PM this month for only PHP 999 net for 2 persons, it's a relaxing way to enjoy your favorite person's company to highlight your day.
For daytime drinking, and well into the night, a series of limited-edition beverages are ready to pique your interest: a coconut-rum-based cocktail, to a strawberry puree mocktail, and a dark chocolate frappe, available all month in the Lobby Bar and the Pool Bar, sweeten any toast to more beautiful memories.
For buffet lovers, Feria restaurant embraces Parisian highlights for Valentine's day, in an ode to the city of love. Beef bourguignonne, duck confit, and ratatouille in the European station join the Japanese, Filipino, Indian, Mediterranean, and Chinese stations featuring Feria's beloved international fare, together with signature paella, whole lechon, and roast US beef. Finish off with crepes as we bring back the crepe station for one night only. Valentine's day dinner buffet on February 14 includes 1 glass of red or white wine and free flowing beer, for just PHP 2,500 net per person.
For a more private experience, the garden welcomes couples to dine under the stars from 6:00 PM to 10:00 PM. Carefully prepared by the hotel's award-winning kitchen team, a 4-course dinner with wine-pairing is the true answer to romance. Asian tuna tartare with mango and miso tahini dressing paired with a chardonnay to start; porcini mushroom soup followed by US braised rib of beef with red wine, fondant potatoes and asparagus, is paired with a cabernet sauvignon; and white and milk chocolate entremets with fresh strawberries is complemented by a lambrusco dessert wine. Dinner under the stars is PHP 3,500 net per person, while live acoustic music serenades guests and ladies receive a special gift.
Romantic rooms service is brought to a whole new level, this month, with a plethora of breakfast favorites including freshly-baked pastries, sliced fruits, waffles or pancakes, fresh salmon, and eggs made how you like it can be arranged at PHP 1,999 net. Level up the romance with a bouquet of roses and a bottle of sparkling wine, sold separately.
Each day can be Valentine's Day, all February, at Radisson Blu Hotel Cebu.

For reservations and other inquiries, please call 032 402 9900 or e-mail rhi_rdce@radisson.com.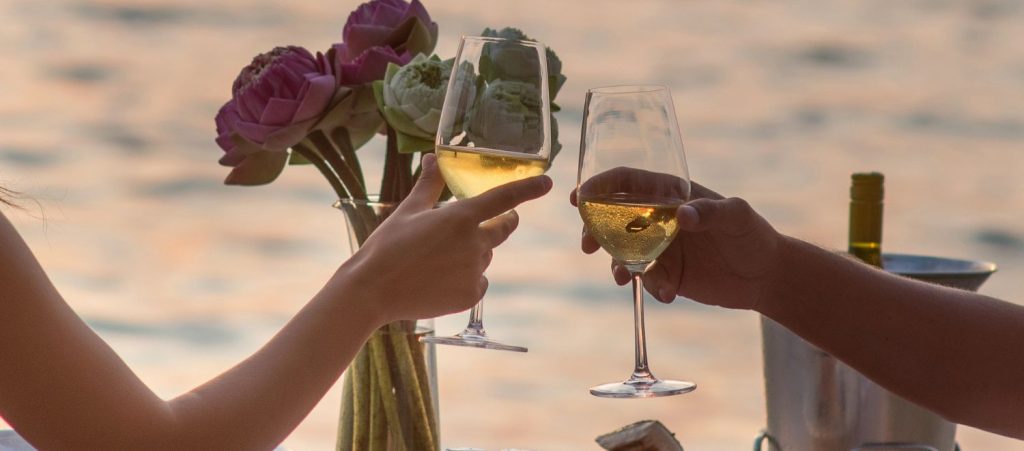 4. A Seaside Rendezvous in Shangri-La Mactan, Cebu
This Valentine's, go on a sweet escape at Shangri-La Mactan, Cebu with your loved ones and have your fill of delightful culinary creations and blissful experiences in any of the 5-star resort's sought-after restaurant outlets.
A Private Seascape Romance
Take pleasure in a dreamy experience overlooking the cerulean blues at the Observatory. This February 14, dine with flair in a scenic and private space, while you feast on an exquisite 6-course menu for two complemented by a bottle of sparkling wine and romantic tunes.
A Coastal Seafood Date at Cowrie Cove
Enjoy the cool breeze, ambient lighting and piquant specialties by the sea with your beau, as you revel in Cowrie Cove's Cupid Surf & Turf Platter from February 10 – 14. Delight in lobsters, prawns, groupers and more— for a truly filling date night!
A Romantic Sojourn in Acqua
This Season of Love, spoil your Mi Amore with blissful selections and taste your way through a romantic tropical evening in an indoor or Al Fresco setting. Revel in Acqua's well-loved Tomahawk Platter, Smoked Salmon, and more with their set menus for two persons.
All for Love: A Valentine's Day Buffet
The real way to someone's heart is through their stomachs! This Valentine' Day — love well, dine well and go on a gastronomic feast with Tides' hearty dinner buffet selections, featuring the Canadian Lobster, Wagyu Rump and decadent, themed desserts priced at Php3,500++ per person.
A Starlit Date by the Beach
See love in the stars and feel it through the coastal breeze, as you dine with your significant other under Mactan's tropical starlit skies. Delight in Breeze Bar's grilled local BBQ specials, perfect for casual conversations by the beach. The grilled set is priced at Php5,000++ for 2 persons.
Sweet Treats for Two
Who doesn't love calm afternoons, with a dash of romance?
This February 10 – 14, spoil your loved ones with exquisite afternoon delights, while whispering sweet nothings amid the golden hour. An intimate setting perfectly paired with delightful treats like French Macaroons and Cherry Scones. The Afternoon Set is priced at Php 1,488++ inclusive of sweets, savories and a pot of coffee or tea.
For table reservations, contact (032) 2310288. You may also follow them on Facebook and Instagram or visit https://www.shangri-la.com/en/landing/mactan-seasonal/
5. Romantic Offerings at Seda Ayala Center Cebu
For those planning to celebrate ahead of the crowd, Seda Ayala Center Cebu's Stay Two-Gether promotion is the best deal—leave the romantic Valentine's room setup to them. They're also throwing in a complimentary bottle of wine, chocolates, and a red rose for the lady. Rates begin at Php6,000 net for a Deluxe Room.
On Valentine's Day, indulge in Love Bites, a gastronomic four-course dinner that is sure to delight your tastebuds. For Php4,000 net for two (2) persons, the dinner includes an appetizer, soup, main course, and dessert trio. Welcome drinks and glasses of wine await!
Their Romantic Rendezvous is the ultimate package beginning at Php9,000 net—aside from being able to lounge in the comfiest accommodation with a beautiful Valentine's room setup, you also get to enjoy their four-course dinner, Love Bites.
Can you feel the love in the air already? We're just as excited as you are.
For inquiries or reservations, please feel free to contact them through their trunkline at (032) 411 5800.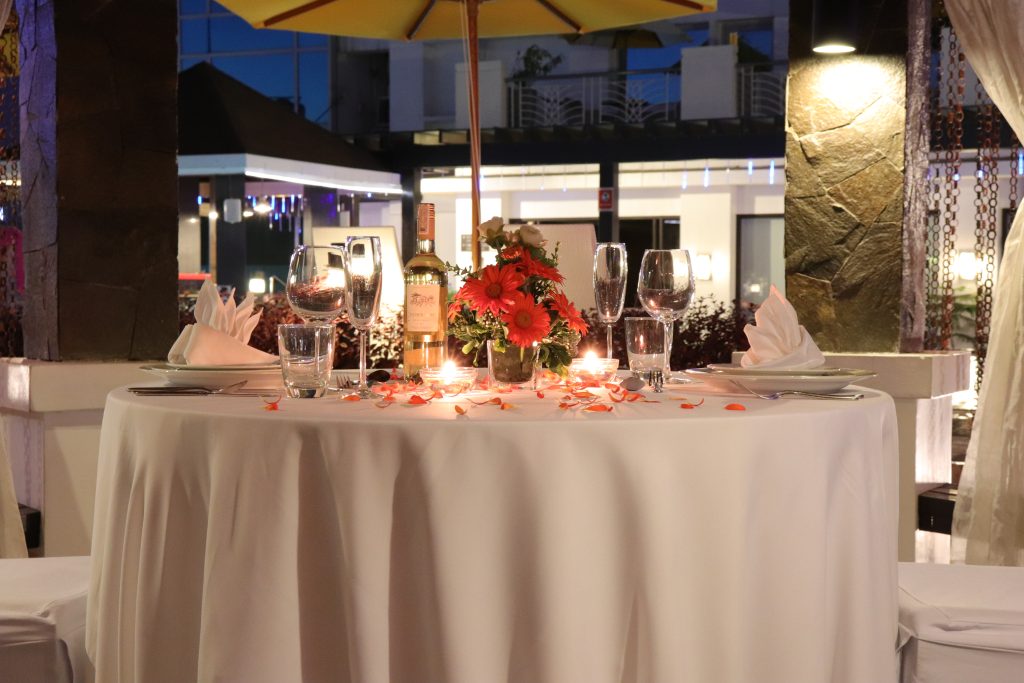 6. Love is in the air at Quest Hotel Cebu and Conference Center
Avail of the Power of Two romantic room promotion for some much-needed down time with the one you love. Make this Valentine's Day doubly special with accommodation for two, a five-course dinner for two in the room, and two glasses of red wine. Choose to have a romantic dinner on the balcony when booking a Premiere Room, and have a romantic setup in the Executive Suite complete with a bath strewn with rose petals. Couples have the option to linger over their five-course dinner by the pool, serenaded by live music. Power of Two room packages begin at Php10,000 nett and include a beautiful rose for the lady, breakfast in the room, or buffet breakfast at Puso Bistro.

Celebrate all types of love, including self love. Pamper yourself with the Indulgent Comfort room package, inclusive of a two-hour in-room massage, movie library with popcorn, and Kir Royales at the Pool Bar for the ultimate solo staycation. Indulgent Comfort rates begin at Php4,900 nett inclusive of breakfast in the room or buffet breakfast at Puso Bistro. For a romantic evening, choose Made for Two, a romantic dinner by the poolside with 5-course dinner.
If celebrating with family, there's no better way than spend it at Puso Bistro and Bar for a feast of all-time favorite Filipino and International specialties.
To reserve a table call Puso Bistro at 09989615734. Valentine room packages are valid for stays during the whole month of February on book and buy basis and subject to availability. Reserve through questhotelsandresorts.com/cebu or walk in at the hotel on Archbishop Reyes Avenue. Follow them on Facebook.com/CebuQuestHotel and on Instagram @questhotelcebu for the latest updates.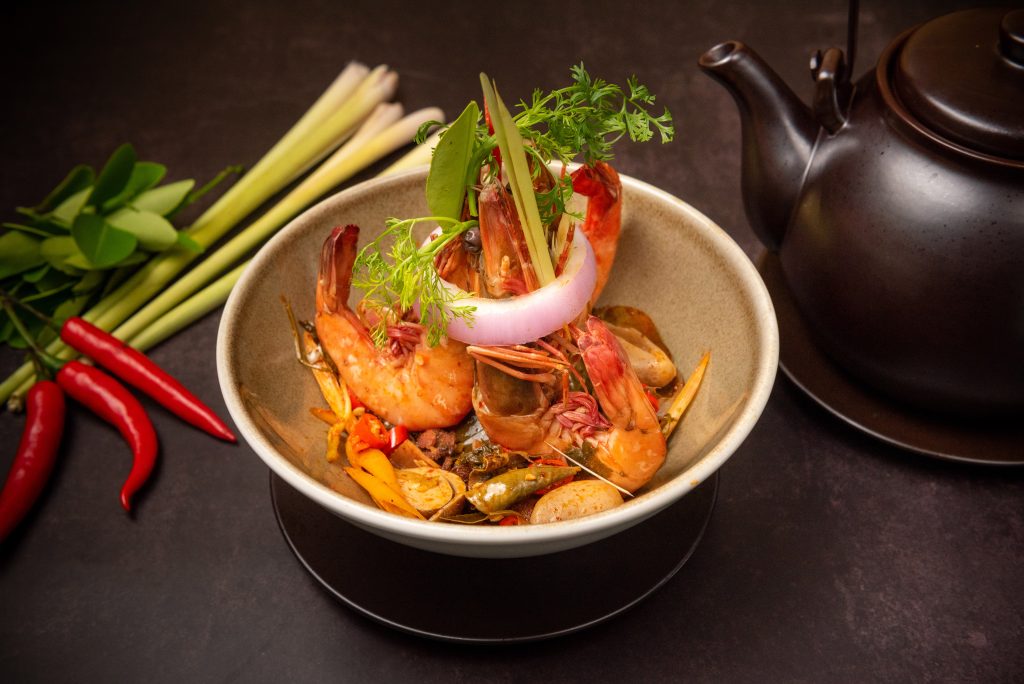 7. A Special Valentine's at Benjarong in Dusit Thani Mactan Cebu
Relish a special authentic Thai seven-course set dinner for Php 5,000 net per couple with a glass of sparkling wine and a live music performance on Valentine's Day.
For table reservations, please call them at (+63) 32 888 1388 or email at benjarong.dtmc@dusit.com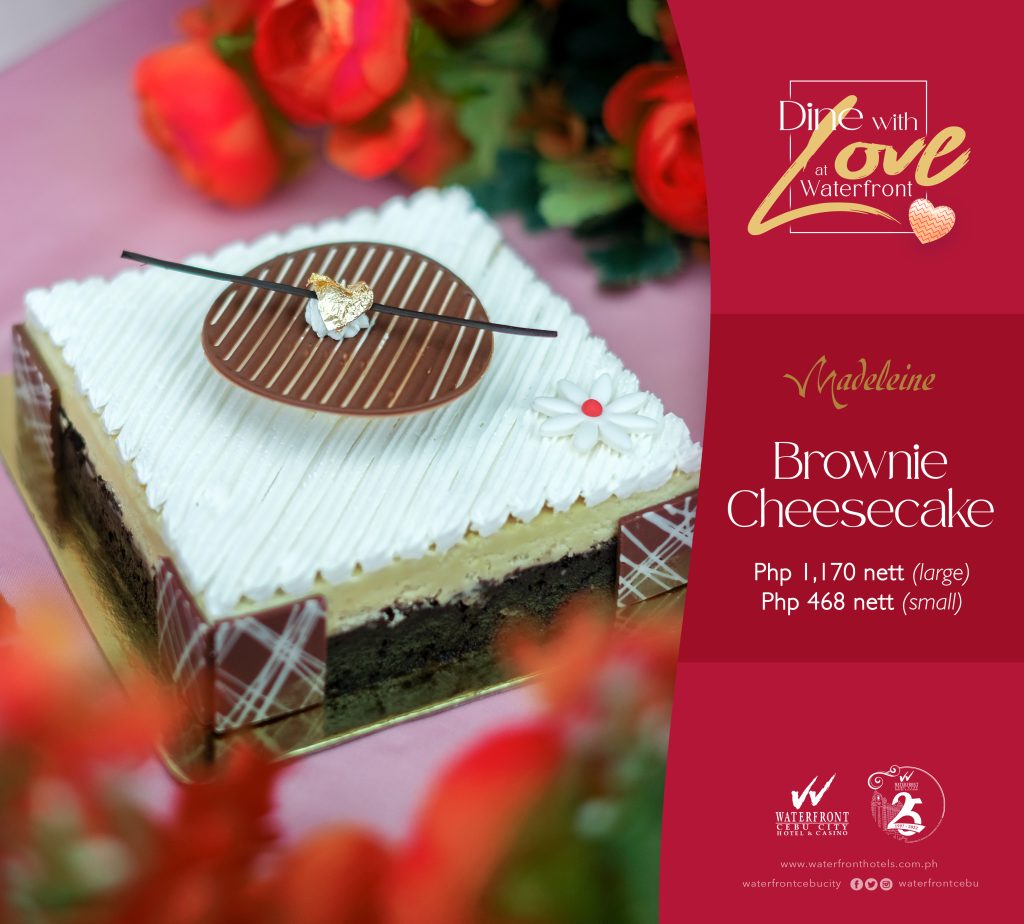 8. Stay & Dine with Love at Waterfront Cebu City Hotel & Casino
Take your partner's hand and stay in love with Waterfront's stunning room rates inclusive of a honeymoon set up, buffet breakfast for 2 and assorted pralines. Get this charming deal starting at a rate of Php 4,000 valid from February 14 – March 15, 2023.
Fall in love all over again as you stroll along Waterfront's gourmet walk for a variety of intimate dining offers.
And to make your Valentine's more romantic, our wine offers are here to create the perfect pair with our lovely dining offers. You may choose between a bottle of Cabernet Sauvignon and Sauvignon Blanc or have a glass to yourself.
Bring home the sweetness of a creamy mousse cake with a vanilla pistachio sponge in between, covered in red glaze and topped with white chocolate for Php 1,200 nett. If you're craving cheesecake, then we got you! You can avail the large Brownie Cheesecake for only Php 1,170 nett and small for Php 468 nett. It's the perfect gift idea to complete your Valentine's experience by treating the people you cherish most.
To know more details and to book our room and F&B promotions, click on the links below:
https://bit.ly/WCCH-RoomPromos
https://bit.ly/WCCH-Dining-Offers.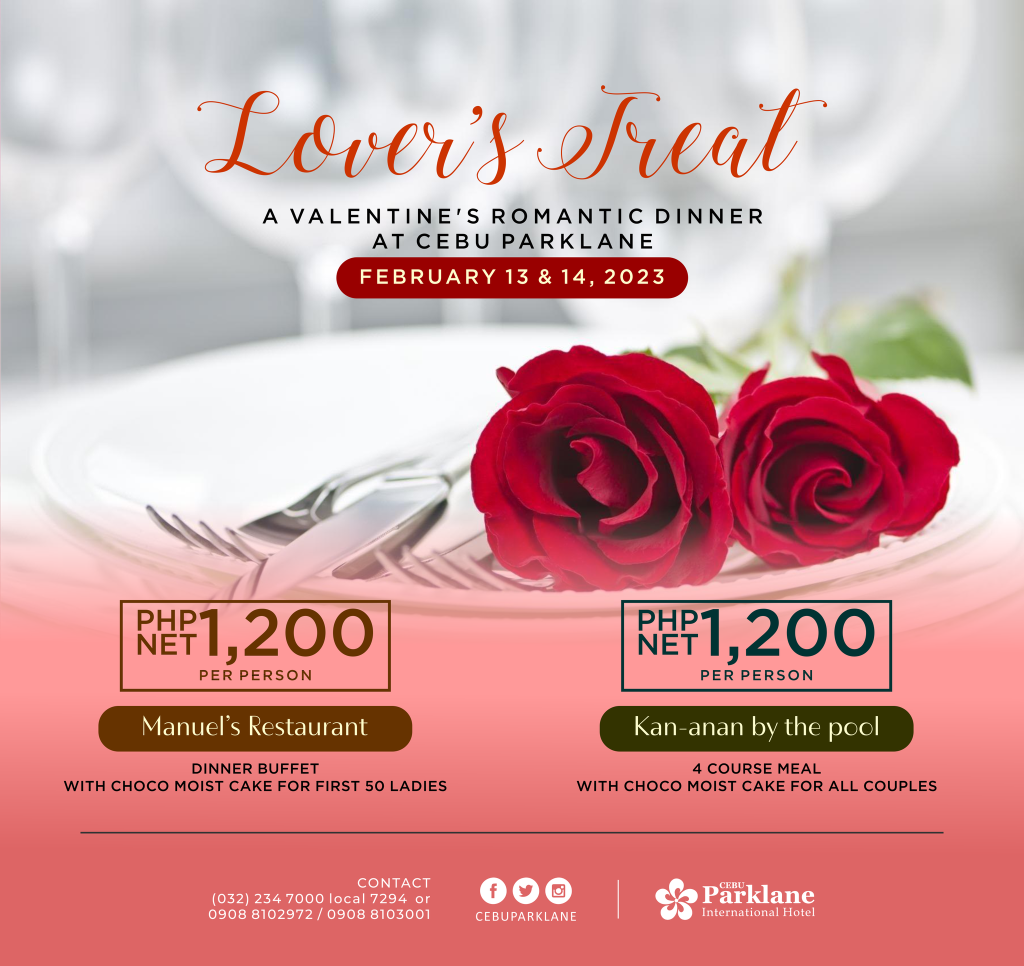 9. Love struck at the Cebu Parklane International Hotel
Cebu Parklane is all about love! And we're not just talking about the romantic kind. We're also big fans of the love you show for your family, friends, loved ones and even your coworkers—which is why we're offering some great deals on Valentine's Day.
We're celebrating by offering these special promotions on February 13 and 14, 2023:
Manuel's Restaurant Dinner Buffet – 𝐏𝟏,𝟐𝟎𝟎 w/ Choco Moist Cake for all couples
Kan-anan 4-course Meal – 𝐏𝟏,𝟐𝟎𝟎 w/ Choco Moist Cake for the first 50 ladies
For inquiries and table reservations, contact us thru these numbers: (032) 234-7000 local 7294 or 0908 810 2972 / 0908 810 3001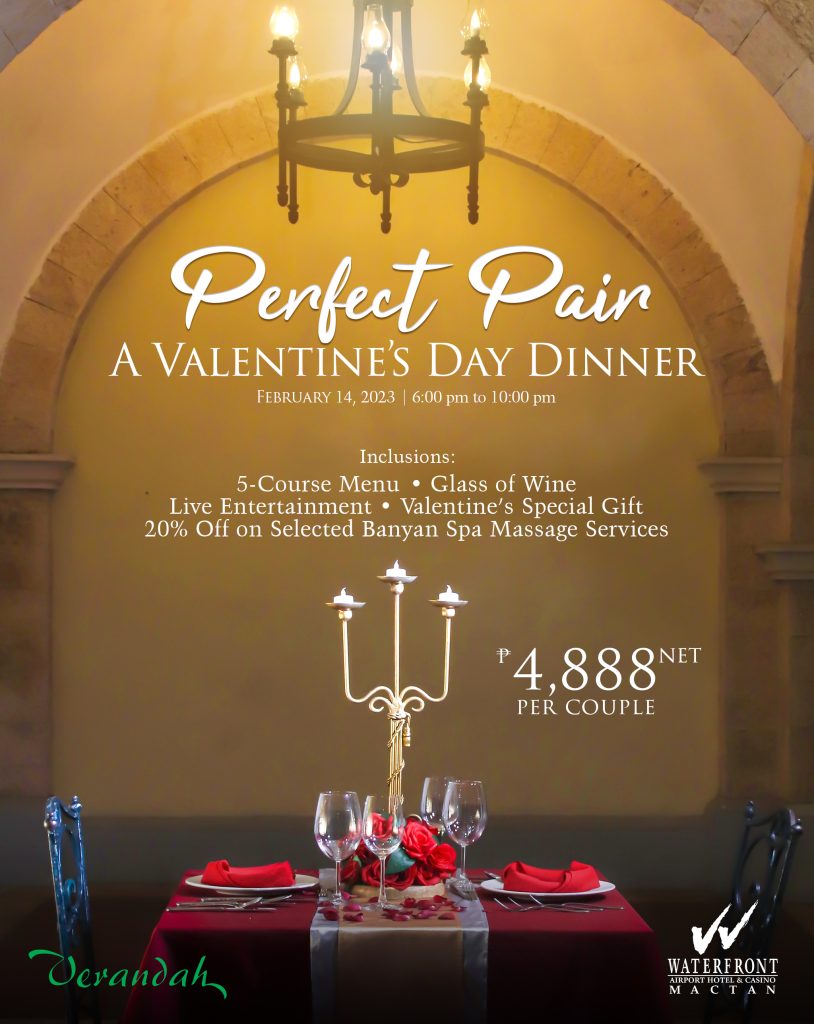 10. A Perfect Pair at Waterfront Airport Hotel & Casino Mactan
Savor the warm feeling of love at Waterfront Mactan's Perfect Pair Valentine's Day Dinner! For only Php4,888 net per couple, enjoy a 5-course menu, glass of wine, live entertainment, a Valentine's Special Gift and 20% off on selected Banyan Spa Massage services! What's not to love?