Oj Jottings: Urban Resort Living at EDSA Shangri-la, Manila
Edsa Shangri-La, Manila continuous to be the city's premiere city resort destination with its revamped key guest areas to new levels of luxury. Being physically linked to the Shangri-La Plaza Mall, where the posh East Wing now boasts iconic brands such as Herve Leger, Jimmy Choo and Givenchy, reinforces the hotel's strength as the preferred leisure, shopping and dining destination.
Renovations of the Tower Wing began in the 2nd quarter of 2012. Leese Robertson Freeman (LRF) Designers Limited, Hong Kong, the same firm responsible for the interior design of other Shangri-La Hotels and Resorts properties all around the world, infused contemporary Filipino touches in the hotel's overall design.
For the Tower Wing guest rooms and suites, a mixture of distinct local textures such as woven fibers and smooth wooden panels are evident in its furnishings and fixtures. This includes the anahaw leaf pattern by the flat screen television panels and mother of pearl appliqué on desks, cabinets and hardware. Lighter, yet vivid hues were used to achieve a soothing and elegant Oriental ambience.
Edsa Shangri-La, Manila's Lobby Lounge design, as with the hotel's guest rooms and suites, was inspired by nature. The color scheme of the grand hall includes golden yellows, reds and blues, complimenting the lush greenery of the garden area, visible through the lounge's massive floor-to-ceiling glass windows. A major design highlight of the Lobby Lounge is the stunning trio of opulent Sampaguita crystal chandeliers. The Sampaguita is known as the Philippines' national flower and is a symbol for purity, devotion and strength. Each chandelier is composed of 400 strands that hold 3,600 Sampaguita crystals. The custom-made carpeting reflects the Sampaguita pattern, as well as other Filipino design elements.
Ricky Isidro, a famous Filipino painter, was commissioned to create a special artwork that hangs above the Lobby Lounge's bar area. Entitled "Malakas at Maganda," the painting is inspired by the famous local folklore that narrates the origin of the Filipino race.
The hotel's pool and surrounding areas were also refreshed to achieve a stronger tropical feel. An aqua play facility, complete with rubberized flooring, water cannons, fountains and slides, was also constructed specially for children of all ages to enjoy.
According to the hotel's general Manager, Patrick Schaub,"We at Edsa Shangri-La, Manila are strongly committed to providing our guests with not only the brand of genuine and heartfelt hospitality that we've successfully been known for the last 20 years, but also to provide the best in guest rooms, amenities and facilities."Thus, Edsa Shangri-La, Manila continues in its commitment to upgrade and revitalize its services, with renovations and innovations for the new Health Club and Bakeshop now ongoing.
For bookings and inquiries, please call (632) 633 8888 or email at reservations.esl@shangri-la.com. Guests may follow Edsa Shangri-La, Manila on Facebook.com/EdsaShangriLa, Twitter and Instagram through @edsashangrila.
Get Lost in this Not-so-distant Island Safari Paradise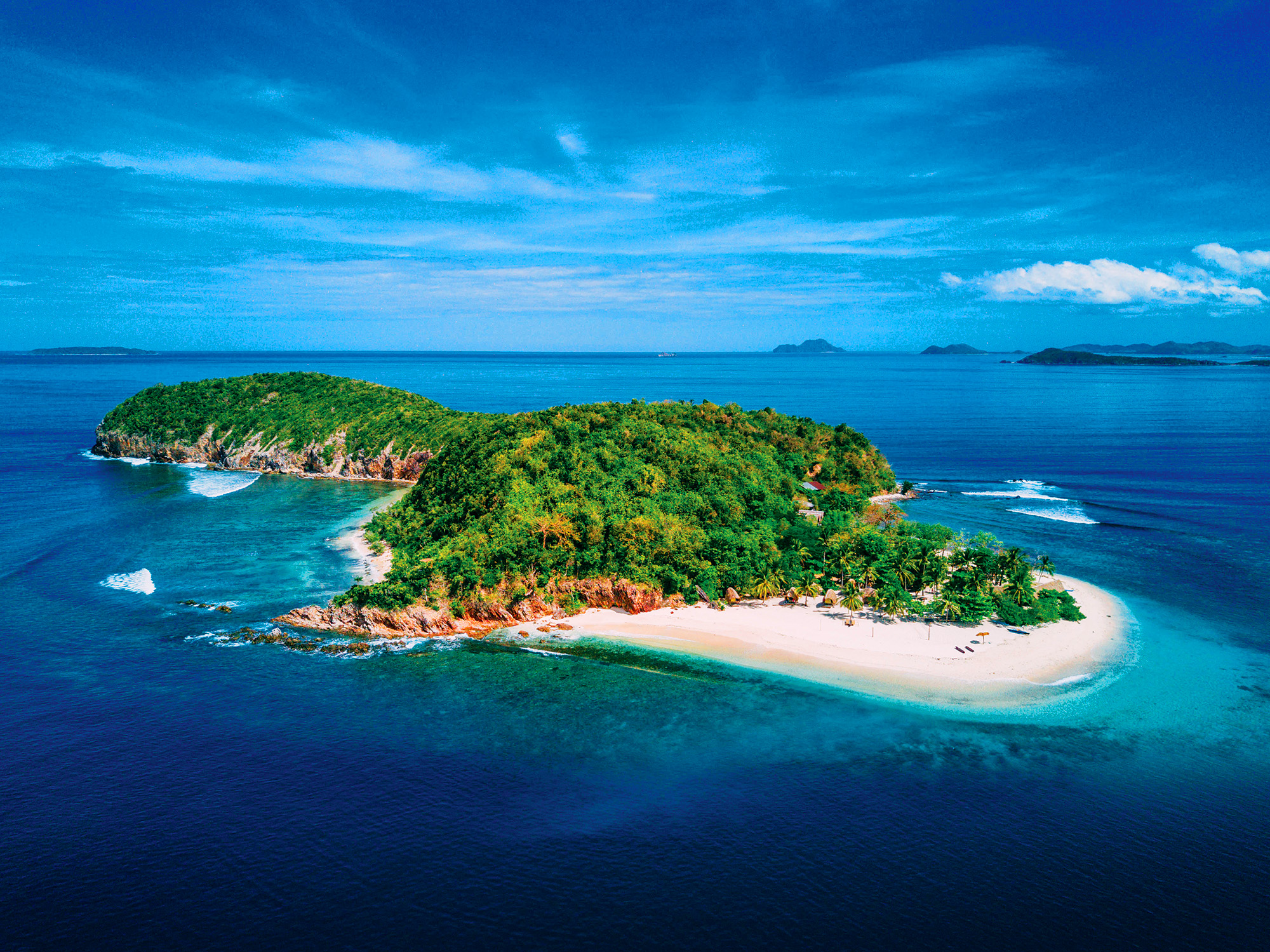 LOST IN PARADISE
Tao Philippines Crusoe-style deserted island camp paradise is perfect for those who understand the luxury of simplicity and disconnection.
by Melo E. Esguerra photography by Scott Sporleder
Just when you think Palawan is fast becoming a second Boracay, where congestion of concrete buildings and human bodies have begun to define the island experience more than the pristine beaches of white powdery sand, the Lostboys of Tao Philippines came up with a new island project that guarantees an escape to paradise. They call the island Camp Ngey Ngey.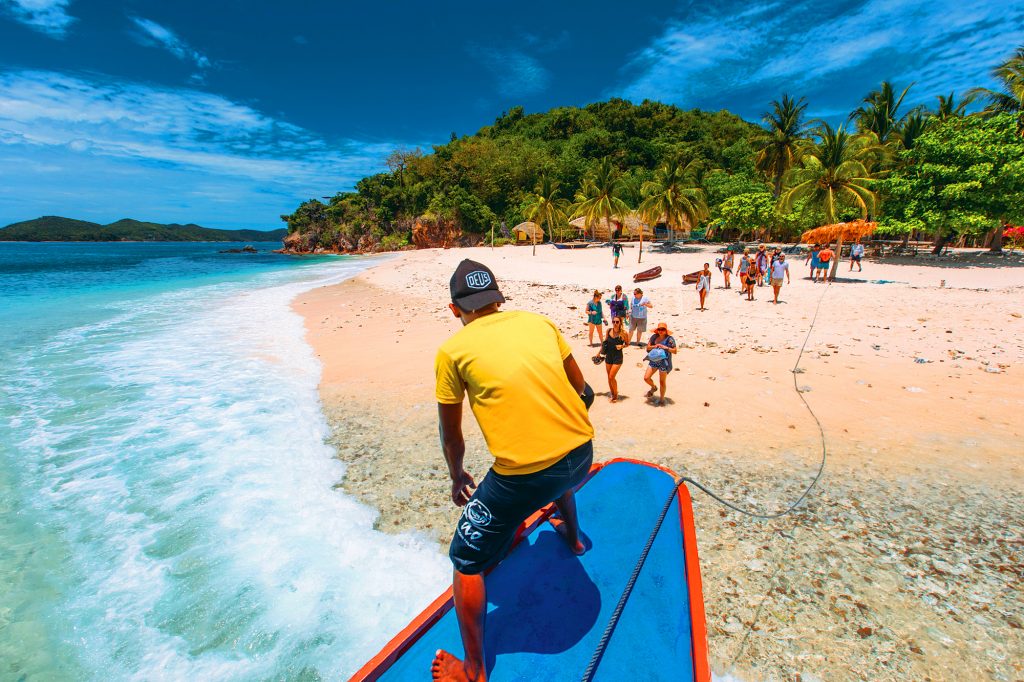 The Lostboys have taken over the abandoned resort of Manguengey in Busuanga, a remote island in Palawan. They have kept the ruins from the typhoon and built their signature bamboo Tuka huts around the main beach of the island, which serves as the camp area. Just a short walk away you'll find jungle trails that lead to three other wild beaches, preserved reefs and windswept cliffs encompassed by crystal blue waters. And on certain days, when the winds are strong, one side of the island becomes a good site for surfing.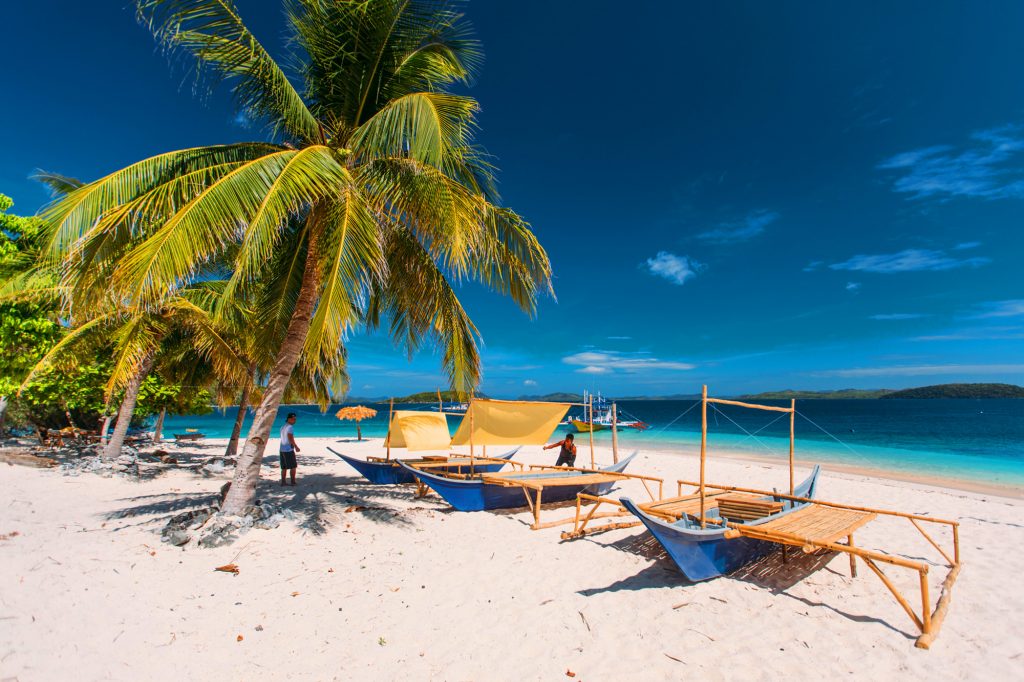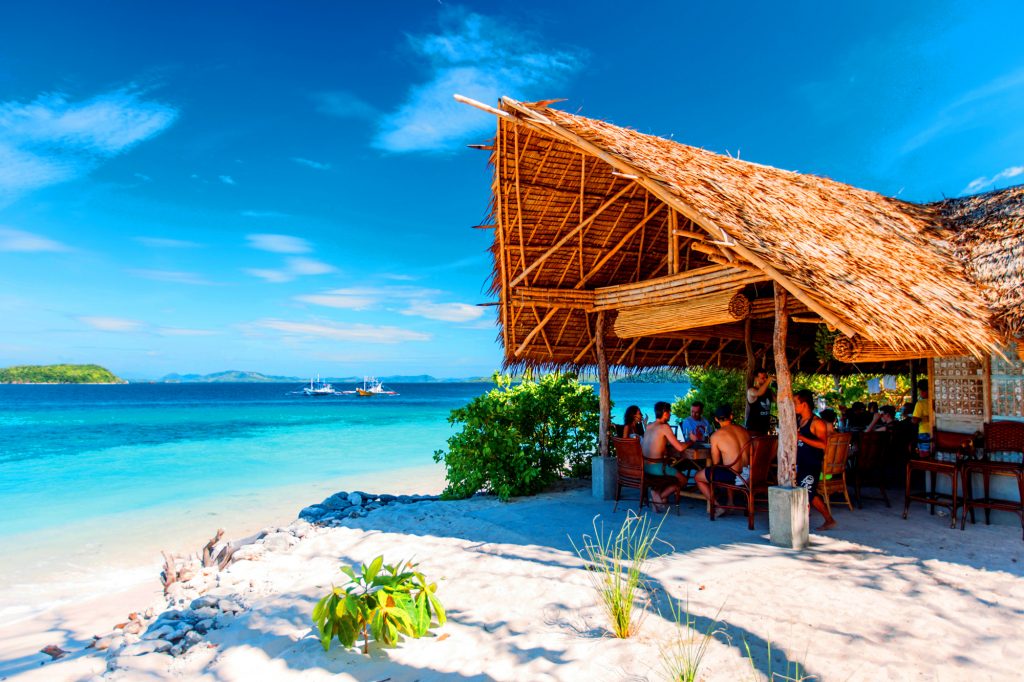 Eddie Brock, one of the founders of Tao Philippines, explains how this concept of an island safari came about. "When we took over Manguengey Resort, we were stuck with the idea of how to run it. We do not know how to cater to resort guests, the individual choices and needs, and menus," he admits. "Tao's expertise is to show travelers something new, something more raw and adventurous. We decided that we will not worry about things we don't understand, and stick to what we do best. One of the best aspects of a Tao trip is creating an atmosphere of connecting with other travelers, disconnected from digital clot—without the worry of planning, wallets and keeping a status. Five days out in the remoteness with the islanders in control leads to a positive attitude: guards down, inhibition is off and open to meet new friends."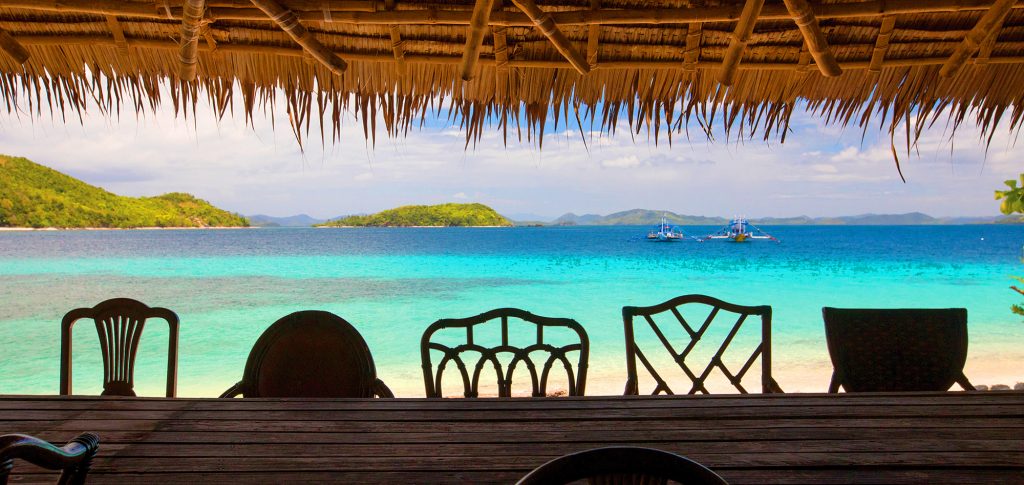 The camp is accessible through the three day/two night boat safari from Coron, with beach and reef stops en route the camp and back. Guests will be joining other travelers, staying in individual Tuka huts dotted along the beach. There are lounges, a dining and kitchen area, and open hang-out places. Currently, the big mansion from the old resort is being restored into a villa that can accommodate a family or group of friends.
The island can be reserved for big events like weddings, parties and other meaningful gatherings.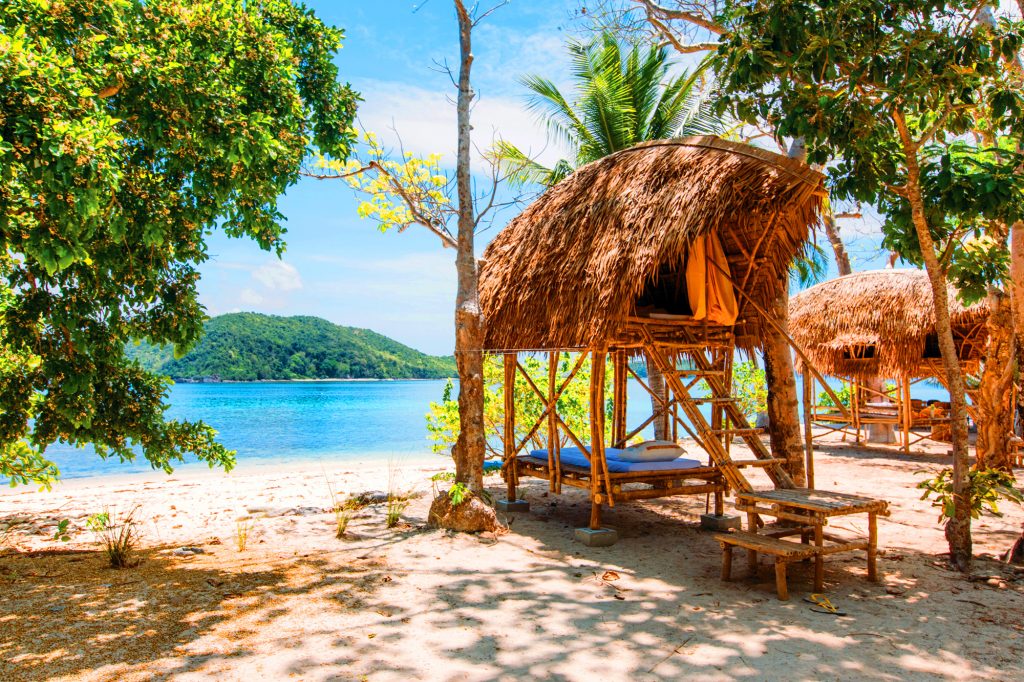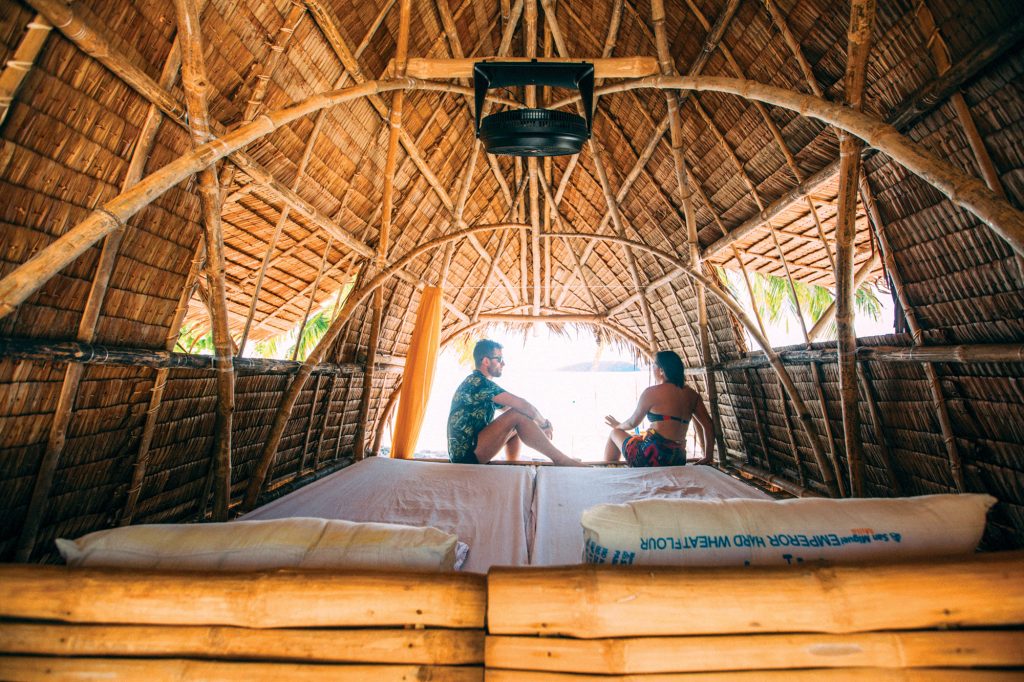 In the island, there is no room service, no menus, no WiFi. You will arrive as strangers, you will eat together, swim together, laugh together, drink together, and get to know each other offline. Become part of the magic of Tao, and see what happens!
For more information on how the trip to Camp Ngey Ngey works, log on to www.taophilippines.com
(This article has already been published in Zee Lifestyle's June 2017 Men's Issue, "Lost in Paradise" on pages 110-113.)
THROWBACK THURSDAY. Our Stylish Voyage on a Boat with Loida and Richard
FOR SAIL
With hosts Loida Montesclaros and Richard Forteau, we take entertaining to the high seas.
by Shari Quimbo photography Steffen Billhardt
The sky was decidedly gloomy on the Sunday afternoon Loida Montesclaros and Richard Forteau invited a small group of us for a sail, the clouds getting darker as I make my way to Porter's Marina, where the Blue Planet was docked.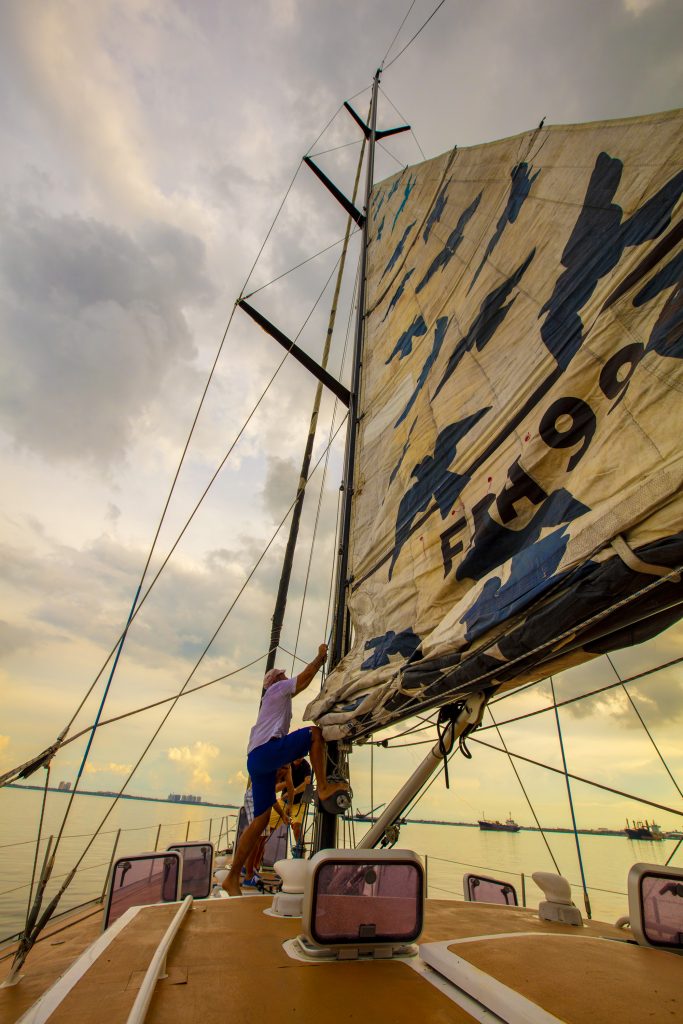 "Richard built the boat himself in Cebu," Loida explains, going on to share that he was the former honorary French consul in Cebu. "It was built here, and I designed the interiors."
All that work certainly paid off—Loida and Richard would often sail the boat out to different Philippine destinations such as El Nido, Siargao, Boracay and the Gigantes Islands in Iloilo. These could mean days-long journeys that sometimes meant dealing with some rough seas. Quick day trips, much like the one we were about to embark on, were also a regular past time.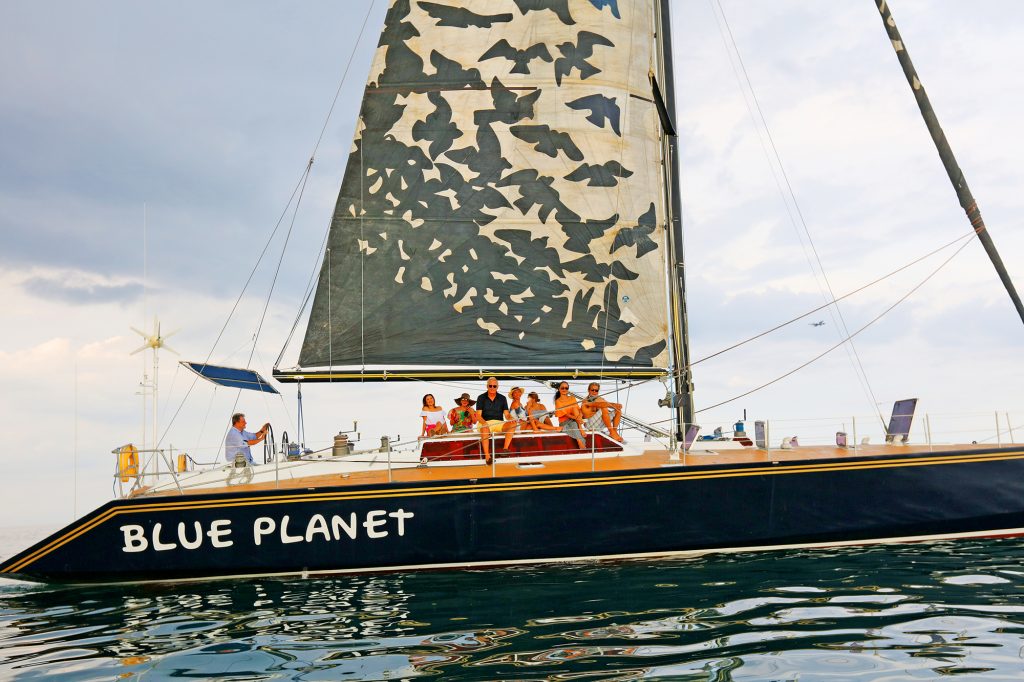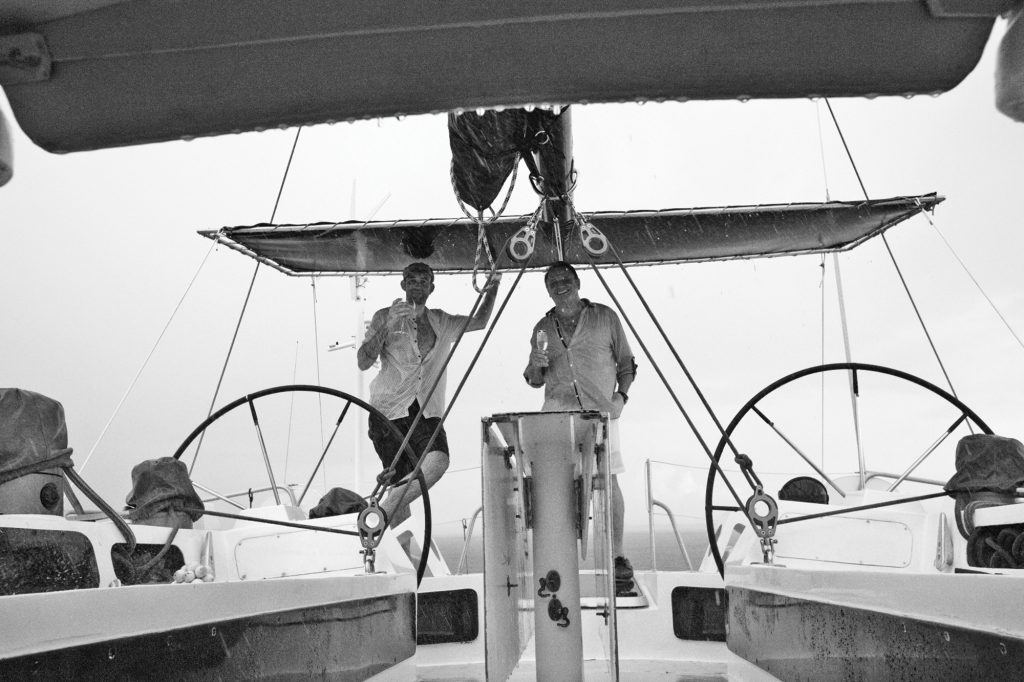 Loida gives me a quick tour of the boat then shows off her tropical spread. With its bright blue and white floral seating, the cabin's dining area is already a pretty festive site. "I wanted to keep it simple," she tells me, arranging her fresh fruits around on the banana leaf-covered wooden slabs she was using as serving trays. "And I wanted it to look more local, more tropical. We are on the water, after all."
The bamboo slats of the dining table were the perfect backdrop to Loida's spread, which featured tropical fruits alongside an entire roll of lechon belly, fresh lumpia, empanada and steamed shrimp.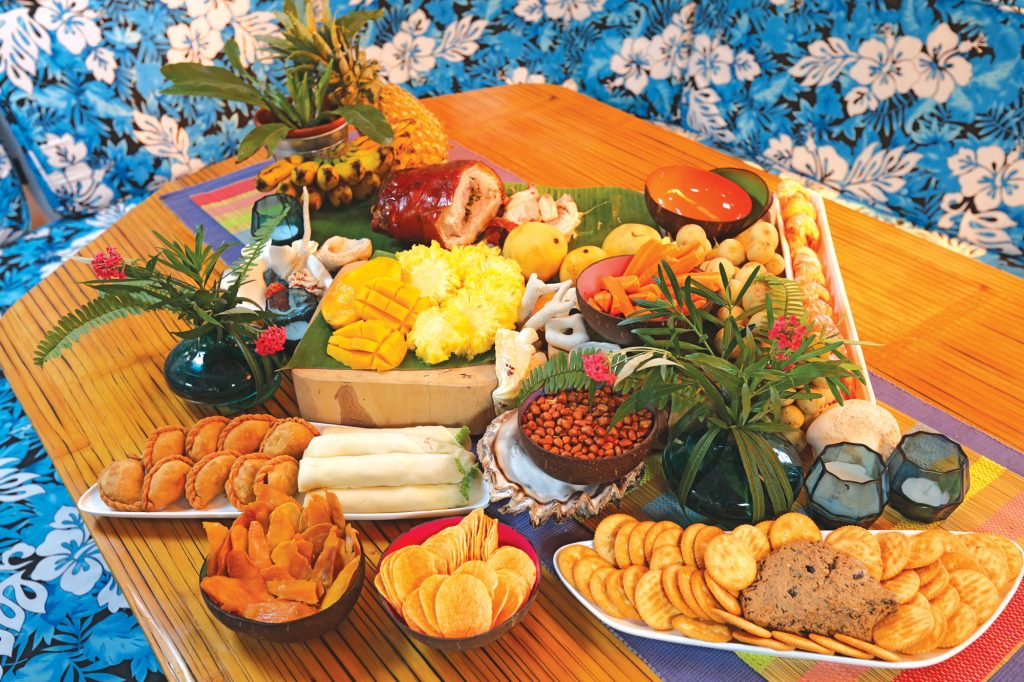 The highlight of the table, though, was the chicken liver pate, a dish that Richard makes himself. "Luckily, the French love to cook," Loida jokes conspiratorially.
Finally, it was time to take the vessel out onto the high seas, and the group makes its way above deck to enjoy the view. The cool sea breeze was a bit stronger than usual, something that had to do with the dark rain clouds looming above us—something that would have deterred any other group, but not this adventurous bunch. Armed with a glass of champagne in one hand and a biscuit smeared with pate on the other, many stand against the railing, admiring the sight of the sky turning orange above the Mactan Channel.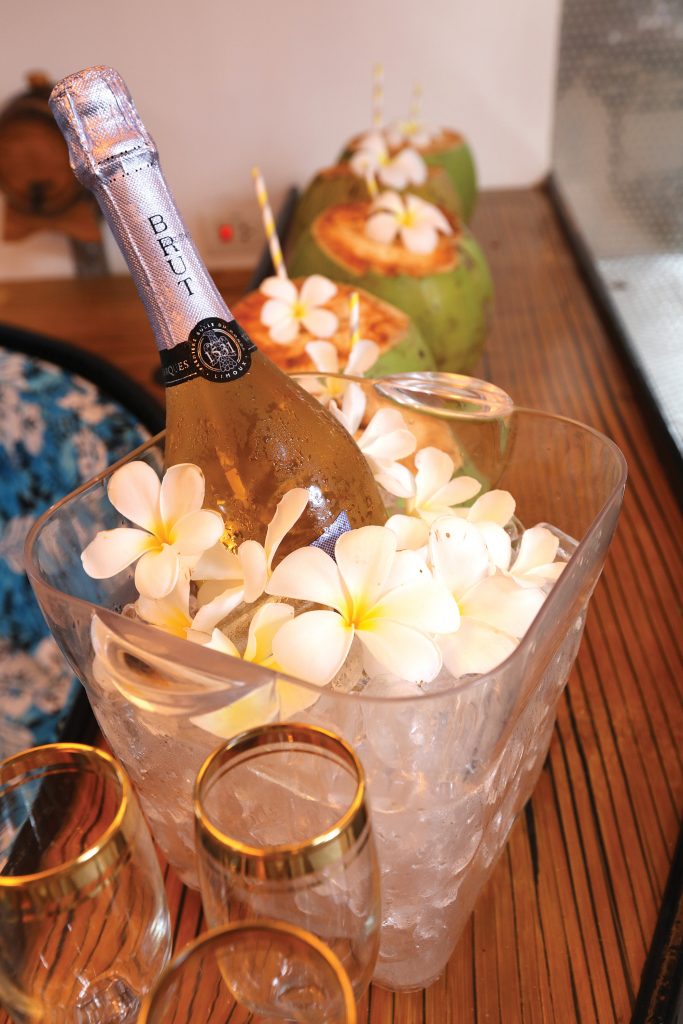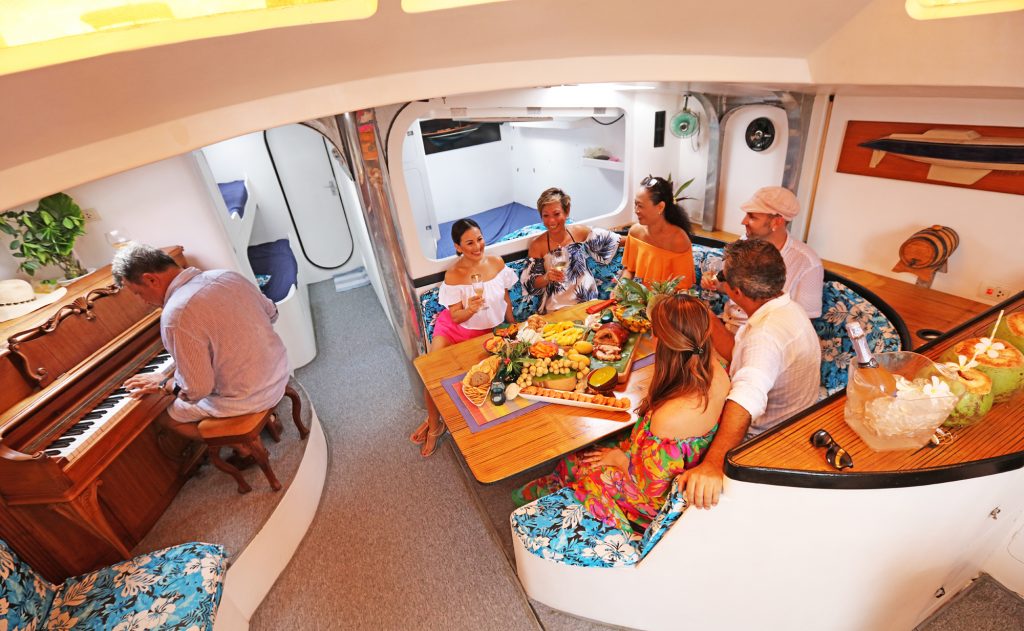 And then it starts to pour. No matter, though—as the rain pounds against the deck, the party finds its way down below. A bottle of wine is opened, and then another, while a second pot of pate is transferred on a plate. Our captain waits until the waves calm before he brings us back ashore.
(This story has already been published in the printed edition of Zee Lifestyle Magazine's November 2016 issue as one of the Entertaining Features on pages 82-85.)
Experience authentic Korean Barbeque at Da-In Restaurant
Filipinos are crazy for Korean barbecue. As such, there are a lot of places that are offering Korean barbecue. But Da-In restaurant isn't just one of those restaurants.
Located in Salinas Drive in Lahug, Cebu, Da-in restaurant is a joint project between the Creative Cuisine Group and Da-Won restaurant. With state-of-the-art grilling stations in each table and various Korean cuisines ready to be served, Da-In would surely sate your Korean barbecue cravings without any hassle.
Visit Da-In restaurant today!