This Asian-Inspired Home Designed by Ed Gallego is a Stunner
Architect Ed Gallego helps realize the dream home of Joseph and Cora Gandionco through a heavily Asian-inspired design.
This story is taken from our archives. Originally published in Inside Cebu.
Deciding to build their dream home, Joseph and Cora Gandionco harked back to a vacation they had in Phuket years ago for inspiration. That experience had left an indelible impression on them.
They decided they wanted an Asian-inspired home—something open, minimalist in design, and a place where their family could grow in a relaxed but secure atmosphere. Having four children and preferring the indoor/outdoor lifestyle, they wanted a layout that would allow the family to be within hearing or seeing distance from each other most of the time.
With the help of Architect Ed Gallego, they realized their concept. The result is a house that has a resort feel with water features playing a prominent role in the building complex. The cooling and calming element is found in the garden ponds and the infinity pool overlooking the city.
The Gandioncos being keen collectors of Filipino art and antique furniture, paintings by Filipino masters and artists adorn the walls throughout the house. "I patronize Filipino artists," Cora Gandionco says. "My preferences are the modernists, especially Mauro Malang Santos, Federico Alcuaz, and Marcel Antonio."
Additionally, sculptures and furnishings purchased during their extensive Southeast Asian travels can be seen in every room. A close friend, the late Sandy Deen, also contributed some unusual artifacts from Tibet and China.
When it comes to entertaining, the house provides many venues. The glass-encased dining pavilion, strongly Bali-inspired, makes an exotic setting for a sumptuous dinner. On moonlit nights tables are set up in the garden for the cocktail hour. Together with the pool area, these are places most preferred for the gathering of friends.
The master's suite is a lesson in minimalism: the clean, crisp lines of the furnishings, the spaciousness of the room, the outdoor bathtub and shower area—all redolent of their Balinese experience.
The couple has found a completely new environment in a vibrant and modern home.
DETAILS
The couple chose Ed Gallego as the architect because his design ideas were in sync with their vision of how their house should look like. The resort feel of the house is achieved with free-flowing spaces, the ambient use of natural lighting, and water just about everywhere.
Trendy Renovation Ideas for the Home or Condo. Part 4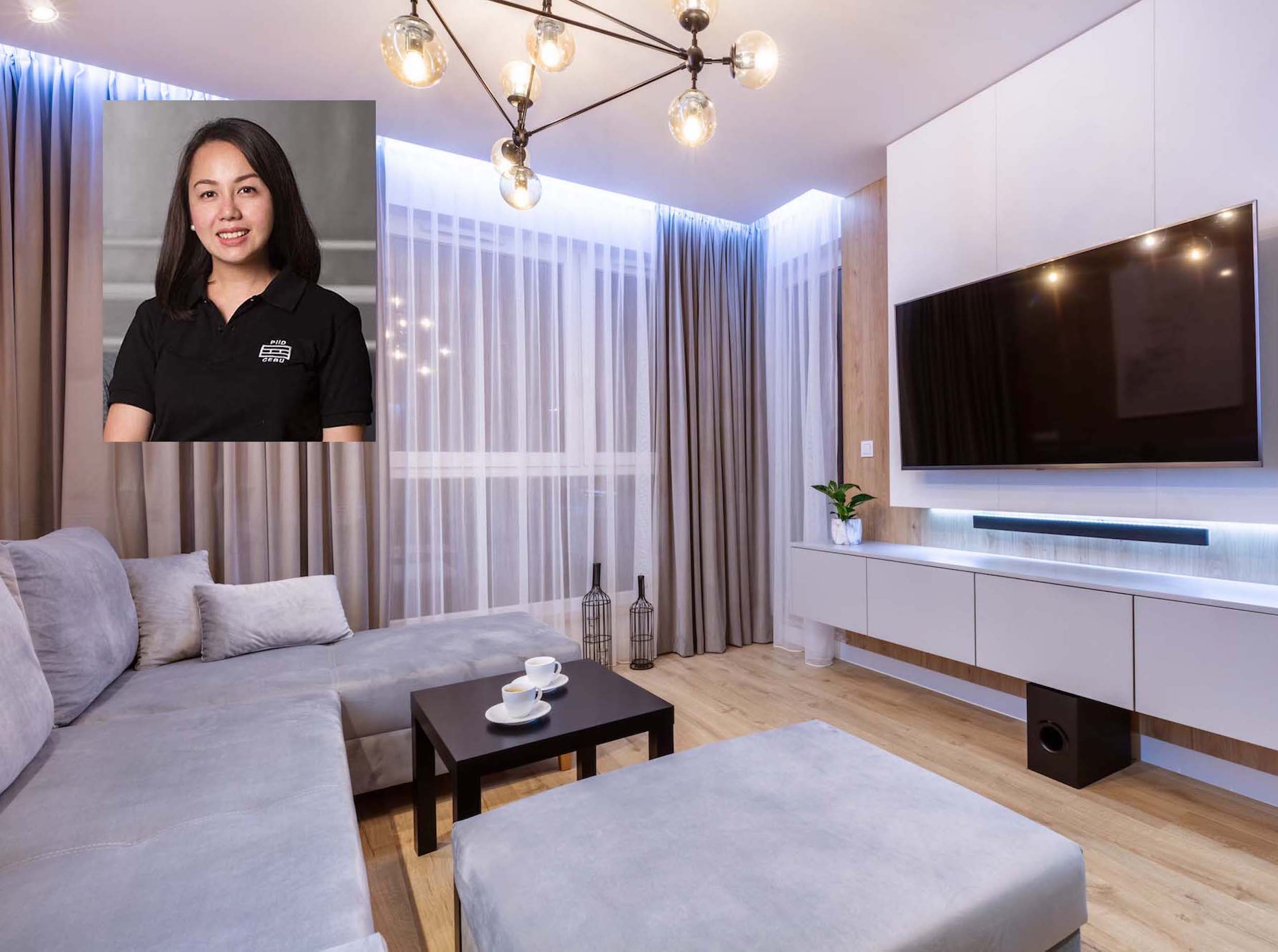 by Christa M. Cañizares IDr.
Part 4:  Upgrade your Choices
A.  Create different moods with lighting. The use of warm colored indirect lighting such as lamps, colored LED back lights, or even string lights can create a cozy and relaxing vibe after a day's work.
B.)  Convert to smart home systems. From door locks, CCTV cameras, you'll also be able to control and turn on lights, appliances even if you're away from home. All you need is a wifi connection and the applications on your mobile phone.
C.) Hire a professional interior designer. We always get an impression that hiring a professional would be expensive, but they actually help you make the best choices and save you from making bad purchases.
Trendy Renovation Ideas for the Home or Condo. Part 3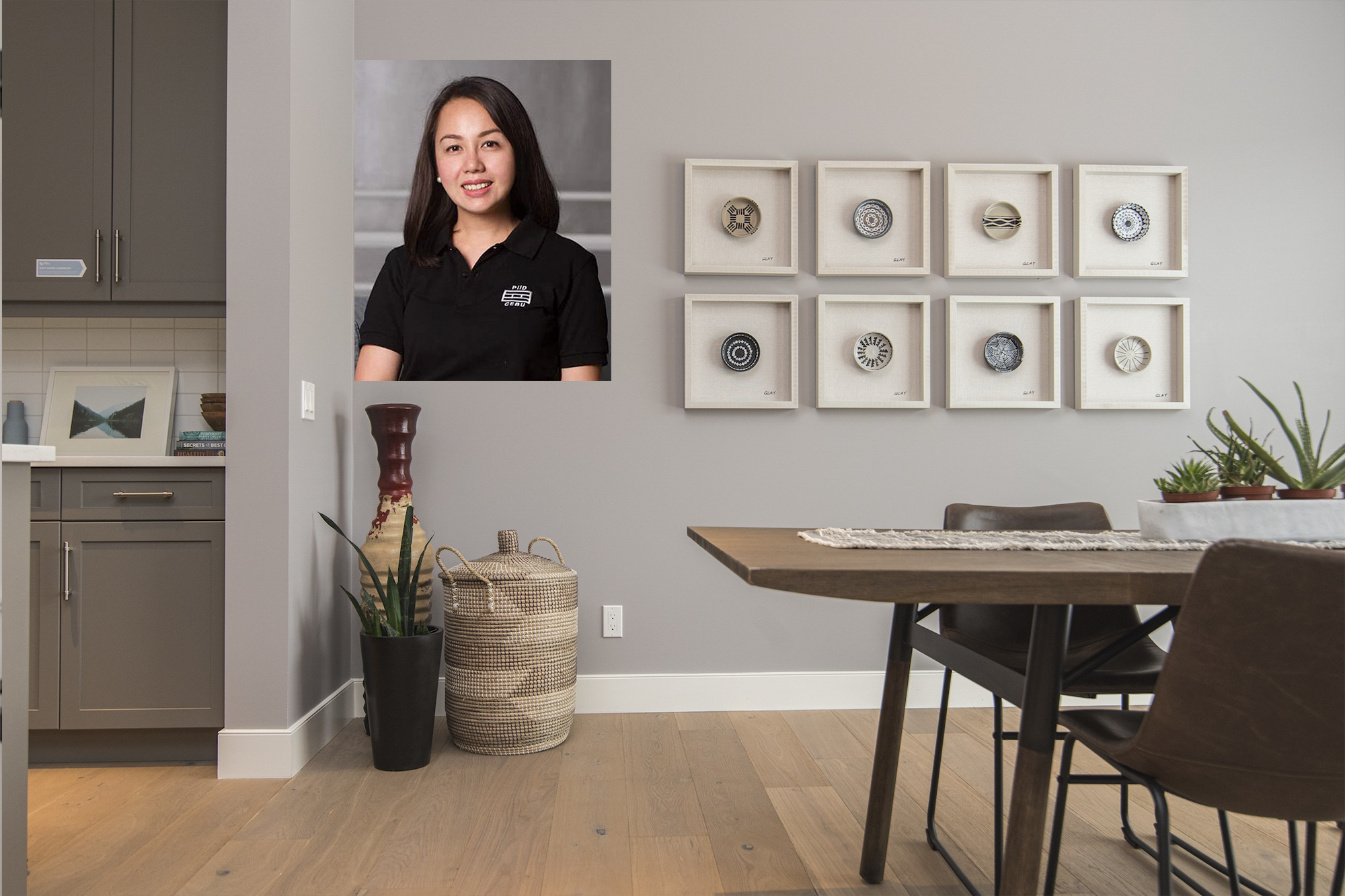 by Christa M. Cañizares IDr.
Part 3: Maximize Impact of Small Spaces
A.)  Storage spaces. You can go with concealed storage systems such as built-in cabinets on walls, under the bed or seating. Keep the items that you use often more reachable than the occasional ones. Choose what works best for your space and for your convenience.
B.)  Showcase your collection of interesting conversation pieces, like items you acquire from past travels, an artwork, an heirloom, coffee table books or a collector's item. Make sure to save a special place for them in your home.
C.)  Move things around to attract renewed energy into your space. May it be moving a sofa to the adjacent wall, creating a dining nook near a window, shuffling your accessories on to a different shelf? Little efforts go a long way.
Trendy Renovation Ideas for the Home or Condo. Part 2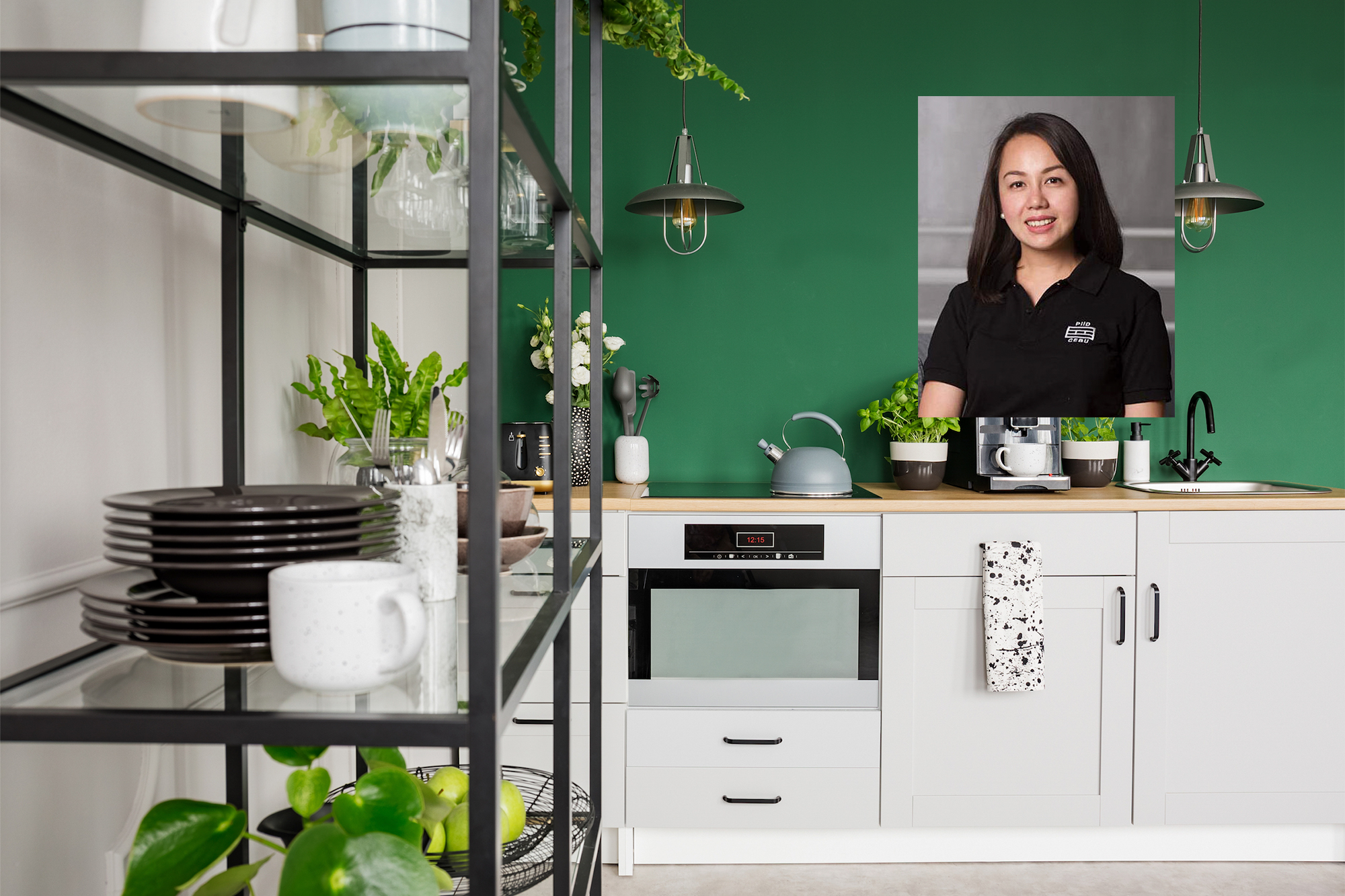 by Christa M. Cañizares IDr.
Part 2:  Create Visual Interest
A.)  Update your space with a fresh coat of paint. Some would love the white / minimalist theme, but one must also not be afraid to make a bold statement and have an accent wall, or even a wall mural.
B.)  Mix materials and textures to create depth and contrast. Wallpaper is an amazing decorative material that you can use for an instant upgrade. Another inexpensive approach is to use patterns and texture on soft furnishings such as curtains, pillows and sheets.
C.)  Setting up a coffee station, bar carts, vinyl corner, or workstation seems to be a trend to the young professionals nowadays.  Add functional pieces that serve as décor at the same time.