Here's an Insider Look at this Highly-Contemporary Glass House by Architect Dave Pastrano
Zee gives you an exclusive peek into this glass home designed by Architect Dave Pastrano.
This article is taken from our archives. Originally published in Inside Cebu.
The young couple had done their research before consulting Architect Dave Pastrano; they were able to give him a clear description of how they wanted the house to look. It was a plan that actually coincided with what the architect himself had imagined for the property in Maria Luisa Estate Park.
From the start of the project, Lesley and his wife Ivy Lim were receptive to the architect 's suggestions. The whole design process took about three months, with the goal of producing a highly contemporary house in glass—one with a timeless appeal through the clever use of exposed I-beams, straight lines of wood and metal accenting the ceilings and hallways, and glass walls providing transparency and allowing in abundant natural light.
Complementing this design now are the homeowners' stylish furnishings and lighting fixtures sourced from Hong Kong. However, the piece de resistance is an imposing, custom-made, and beaten-copper-and-steel chandelier by Davao artist Ann Pamintuan, and it hangs in the center of the house.
Entry to the two-story house is gained through a spectacular nine-foot door made of wood, glass, and metal added by the architect. But even before reaching the door, the visitor passes through Pastrano's work that can only be described as an "art installation" of water features. With the additional elements of earth and wood, it is indeed a grand prelude to what lies inside the house.
The entrance leads to two stairways—one leads to the bedrooms upstairs and the other, to the service area below. The living room, the dining room, and the kitchen, all with extensive views of the city, are on the same level as the family room and the home-theater. The walls of the last are specially padded for great acoustics, to complete the advantage of a state-of-the-art entertainment system and leather lounge chairs.
DETAILS
With its wooden walls, neutral palette, custom-made floor-to-ceiling headboard, and private access to the infinity pool and the gardens, the guest room is unexpectedly simple. There is no need for further ornamentation; the interior is, in fact, constantly relating to the surrounding landscape as it opens to a water feature and a pocket garden teeming with bamboo. The traditional elements of earth, wood, and water and spectacular vistas create a harmonious atmosphere for a tranquil dwelling—all for the owners, their children, and their children's children to enjoy for years to come. The house is an example of how a relationship between an architect and a client can work well to achieve the visions of both.
Trendy Renovation Ideas for the Home or Condo. Part 4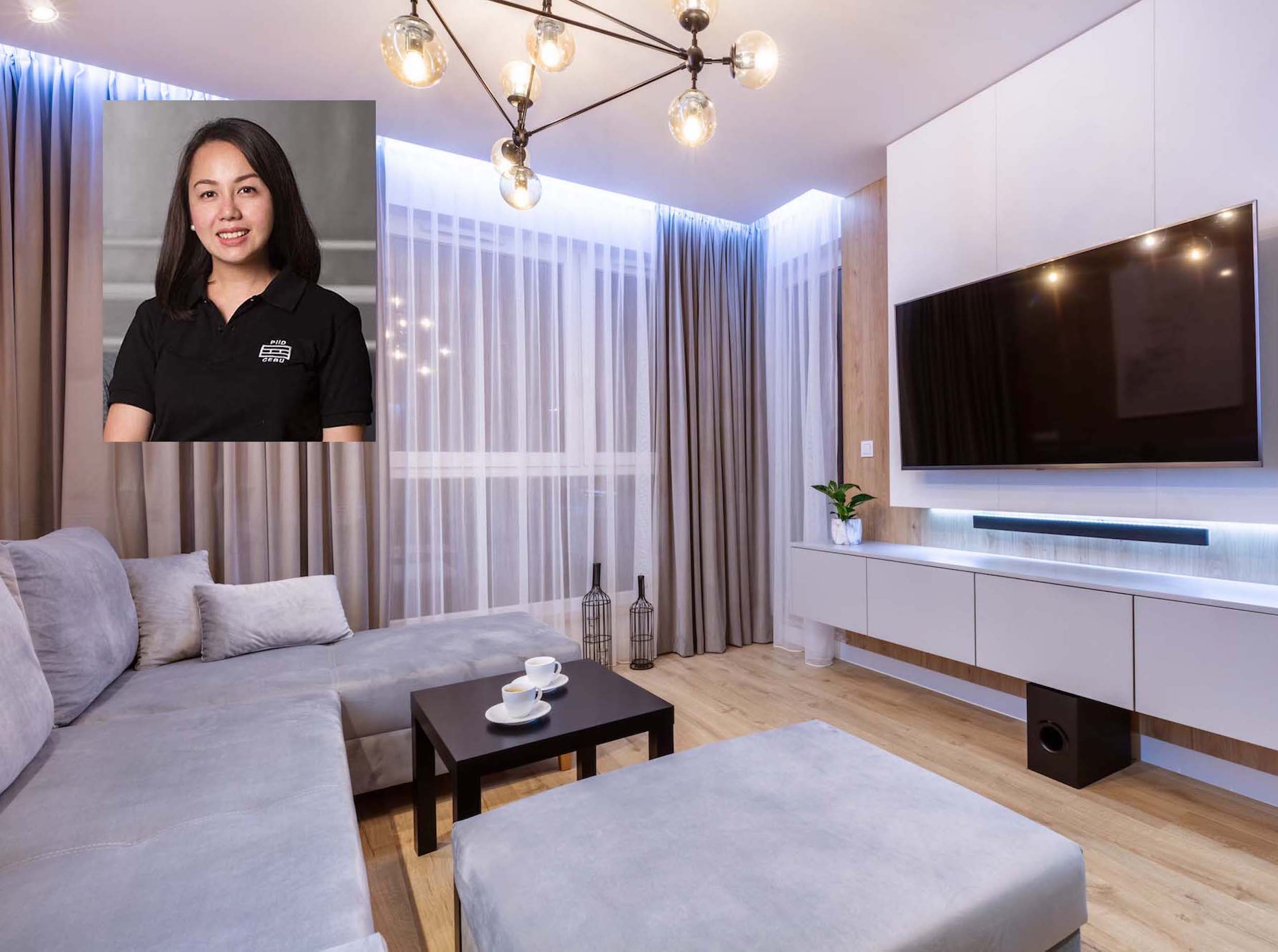 by Christa M. Cañizares IDr.
Part 4:  Upgrade your Choices
A.  Create different moods with lighting. The use of warm colored indirect lighting such as lamps, colored LED back lights, or even string lights can create a cozy and relaxing vibe after a day's work.
B.)  Convert to smart home systems. From door locks, CCTV cameras, you'll also be able to control and turn on lights, appliances even if you're away from home. All you need is a wifi connection and the applications on your mobile phone.
C.) Hire a professional interior designer. We always get an impression that hiring a professional would be expensive, but they actually help you make the best choices and save you from making bad purchases.
Trendy Renovation Ideas for the Home or Condo. Part 3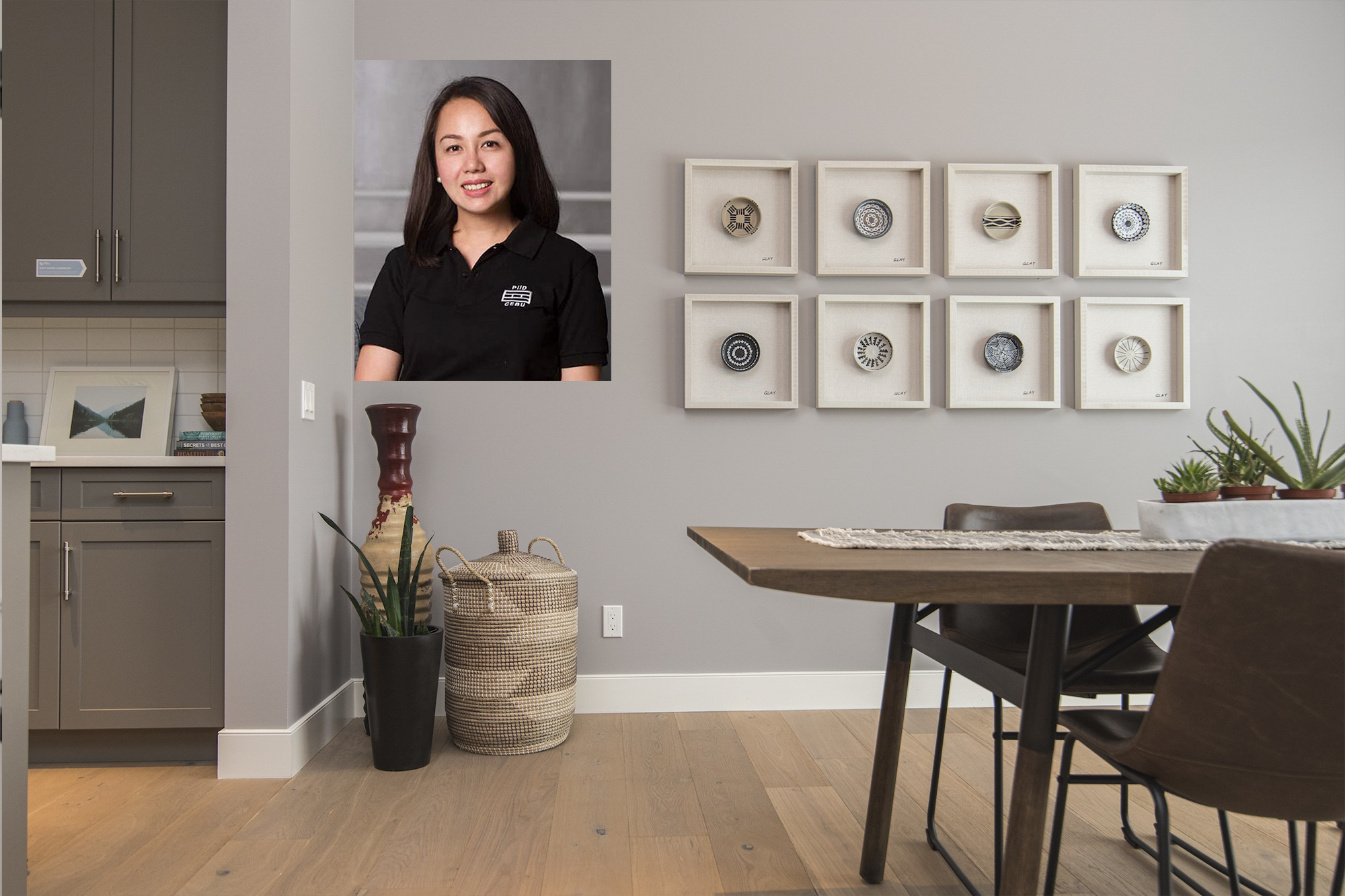 by Christa M. Cañizares IDr.
Part 3: Maximize Impact of Small Spaces
A.)  Storage spaces. You can go with concealed storage systems such as built-in cabinets on walls, under the bed or seating. Keep the items that you use often more reachable than the occasional ones. Choose what works best for your space and for your convenience.
B.)  Showcase your collection of interesting conversation pieces, like items you acquire from past travels, an artwork, an heirloom, coffee table books or a collector's item. Make sure to save a special place for them in your home.
C.)  Move things around to attract renewed energy into your space. May it be moving a sofa to the adjacent wall, creating a dining nook near a window, shuffling your accessories on to a different shelf? Little efforts go a long way.
Trendy Renovation Ideas for the Home or Condo. Part 2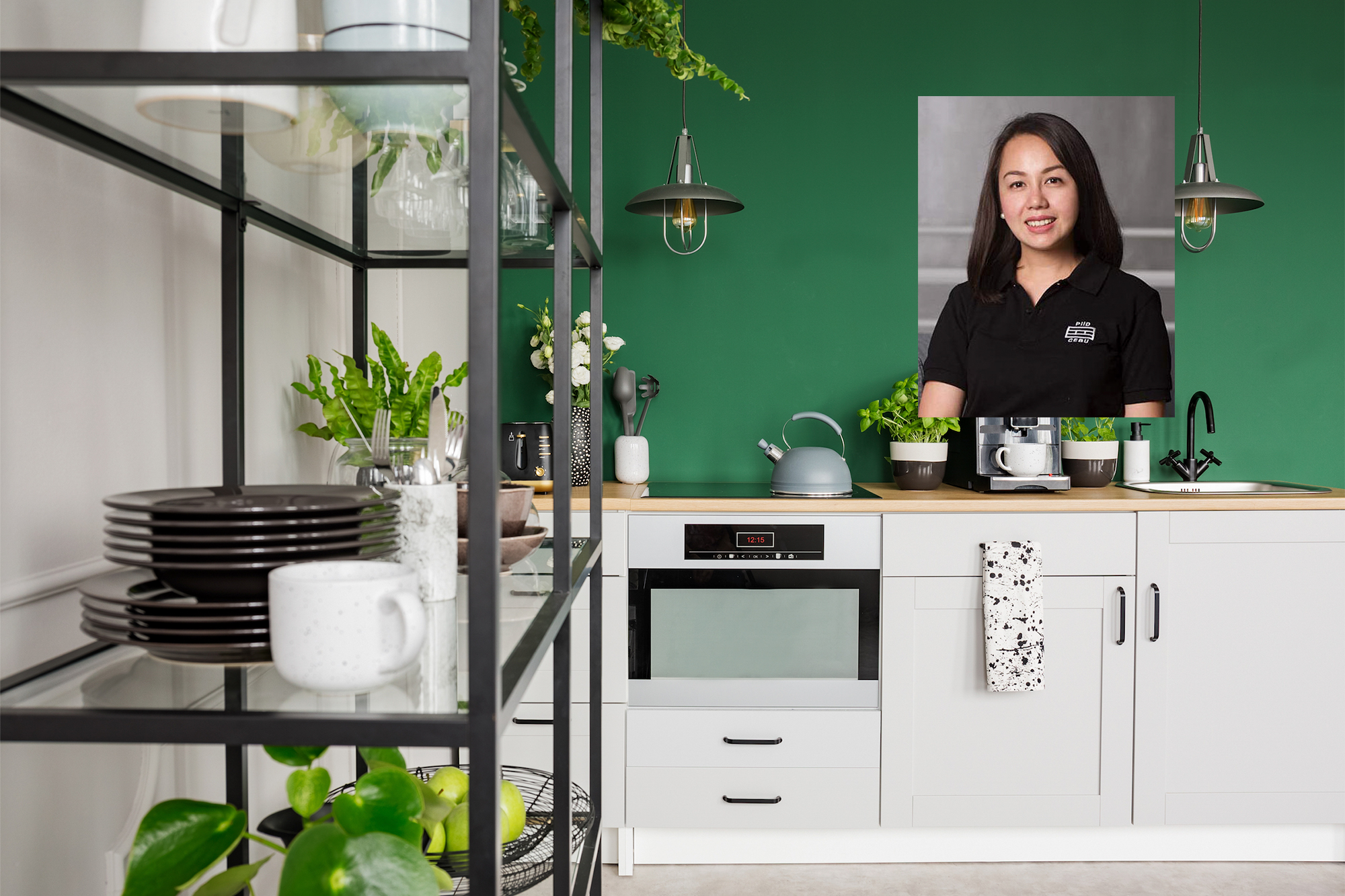 by Christa M. Cañizares IDr.
Part 2:  Create Visual Interest
A.)  Update your space with a fresh coat of paint. Some would love the white / minimalist theme, but one must also not be afraid to make a bold statement and have an accent wall, or even a wall mural.
B.)  Mix materials and textures to create depth and contrast. Wallpaper is an amazing decorative material that you can use for an instant upgrade. Another inexpensive approach is to use patterns and texture on soft furnishings such as curtains, pillows and sheets.
C.)  Setting up a coffee station, bar carts, vinyl corner, or workstation seems to be a trend to the young professionals nowadays.  Add functional pieces that serve as décor at the same time.