Named after an upscale neighborhood in Tokyo, this restaurant is all about bringing modern Japanese dining to the city, while serving up authentic Japanese dishes and flavors.
Dining here is definitely an experience—upon arrival, diners are served with green tea, which can be taken iced or hot, and the amuse-bouche (hors d'oeuvres) that the chef decides the make that day. The same goes at the end of the meal—the chef serves a selection of deserts that diners can enjoy inclusive with the meal.
What sets Azabu apart from the rest of the Japanese restaurants in the market is their dedication to using only the highest quality ingredients for their dishes. Kobe beef and seafood like octopus and toro—Japanese tuna sashimi that melts in your mouth—are imported straight from Japan, flown in chilled not frozen and stored in the kitchen for no more than three days, if supplies even last that long. Not to say the local tuna they serve isn't good either—the Cherry Blossom has crabstick and cream cheese in rice and wrapped in tuna, and every bite is delicate and flavorful goodness.
The Cherry Blossom isn't on the menu though—in fact, Azabu has special dishes that the servers will be happy to share with you, and can even cater to personalized requests. A must-try that is on the menu is the Ebi Tempura, jumbo prawns in a light coating so every bite is full of meat, to be dipped in Azabu's dipping sauce that's delicate so as not to overpower the tempura.
JY Square Prestigio
Gorordo Avenue, Lahug, Cebu City
(032) 239 6849
(Edited from the published article Traveling Plates in Zee Lifestyle March 2014)
LONDON IN FULL BLOOM: An Exclusive Look at the recent Chelsea Flower Show
The Chelsea Flower Show in London, one of the most prestigious horticultural events in the world, returned in full glory in May 2023, captivating visitors with its stunning displays and landscape designs. Held annually on the grounds of the Royal Hospital Chelsea in London, this year's show proved to be a true feast for the senses, showcasing an array of breathtaking gardens, vibrant floral arrangements, and innovative landscaping. The 3-day event showcased 36 outdoor gardens, including four balcony gardens for small spaces. Inside the giant pavilion, blooms compete with each other, exotic flowers, roses, and many more.
The 2023 Chelsea Flower Show embraced a Nature's Harmony theme, with a strong focus on sustainability and mental health. The show's organizers emphasized the importance of sustainable gardening practices and biodiversity conservation, inspiring attendees to create beautiful outdoor spaces while preserving and protecting the environment.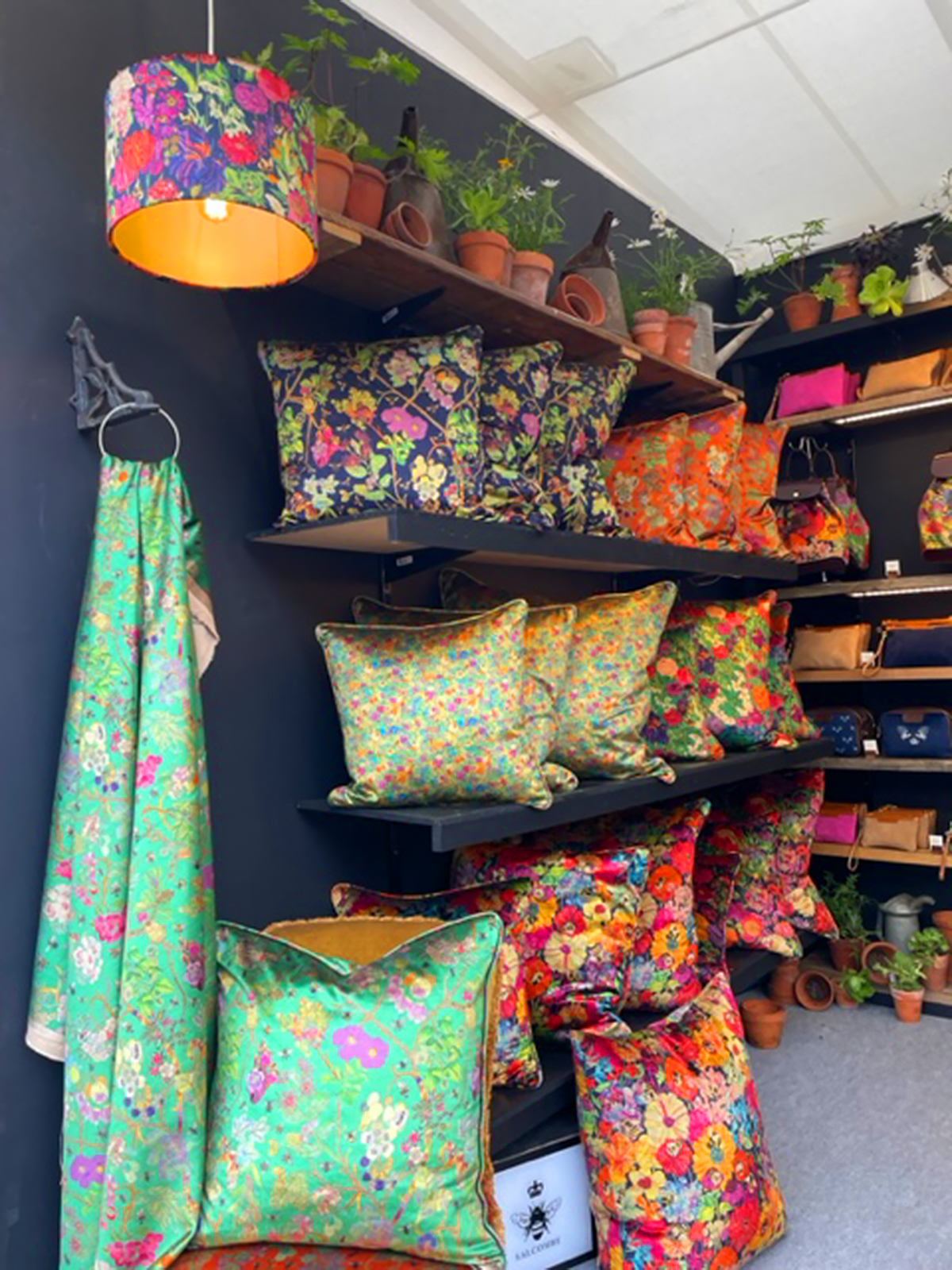 What's Cebu got to do with the Chelsea Flower Show in London? One person. James Doran Webb (https://www.jamesdoranwebb.co.uk), an Englishman working with driftwood, has been displaying his artworks for several years. James collects cast-off driftwood and shapes them into beautiful animal shapes that find places in some of the most iconic gardens. Leaping horses, owls, reindeer, and the occasional dragon, James Webb's creations are avidly collected by landscapers to add accent to gardens in all sizes, using cast-off wood, fitting perfectly with the sustainable element—something Mr. Webb has done quite well for the last decade.
***
The Philippine International Flower Festival will be held at the PICC in Manila from January 14 to 18, 2024. Watch out for more info from our website!