We ask Jen Sarmiento about her favorite hot spots around the city, and why they think it's the best on the island.
TOPS
Out of all the places in Cebu, I would probably say that Tops is my all-time favorite spot. This place is not only romantic, but it is extremely overwhelming and relaxing as well. If you simply want to wander off and be somewhere out of the city, this would be the perfect spot. Not only do you get the cool refreshing wind sensation tingling down your spine, but you also get a breathtaking view of the city. The most ideal time to go here would be at night, where the area transforms into a real life planetarium. There were times in the past that I was even able to witness a meteor shower. Tops truly is an amazing spot worth visiting, taking into consideration that is just 30 minutes away from the city. Tops in one word is breathtaking.
Tops Lookout
Cebu Transcentral Highway,
Cebu City
SHANGRI-LA'S COWRIE COVE BEACH FRONT
Another favorite spot to hang out in a "chill" atmosphere would be the cowrie cove beach front. This is an ideal place to watch the sunset with your favorite people in the world. I've done this a lot and the feeling is fulfilling every time. Moreover, you get to enjoy their delicious cocktails and quick bites and you can have fun frolicking in the sand 'til night time.
Cowrie Cove at Shangri-la Mactan Resort and Spa
Punta Engano Road, Lapu Lapu City, Cebu
OSLOB
For nature lovers like me, Oslob is one of the spots I truly enjoy. In Oslob, I was able to experience swimming with the world's largest fish. It is quite a remarkable experience for people who enjoy long drives and a mix of adventure. The icing on the cake would probably be the unforgettable whale shark or "butanding" in the local dialect.
Oslob Whaleshark Watching,
Natalio Bacalso, Tan-awan,
Oslob, Cebu
Edited from the published article Locales in Zee Lifestyle Directory April 2014 Vol 5 No. 3
---
LONDON IN FULL BLOOM: An Exclusive Look at the recent Chelsea Flower Show
The Chelsea Flower Show in London, one of the most prestigious horticultural events in the world, returned in full glory in May 2023, captivating visitors with its stunning displays and landscape designs. Held annually on the grounds of the Royal Hospital Chelsea in London, this year's show proved to be a true feast for the senses, showcasing an array of breathtaking gardens, vibrant floral arrangements, and innovative landscaping. The 3-day event showcased 36 outdoor gardens, including four balcony gardens for small spaces. Inside the giant pavilion, blooms compete with each other, exotic flowers, roses, and many more.
The 2023 Chelsea Flower Show embraced a Nature's Harmony theme, with a strong focus on sustainability and mental health. The show's organizers emphasized the importance of sustainable gardening practices and biodiversity conservation, inspiring attendees to create beautiful outdoor spaces while preserving and protecting the environment.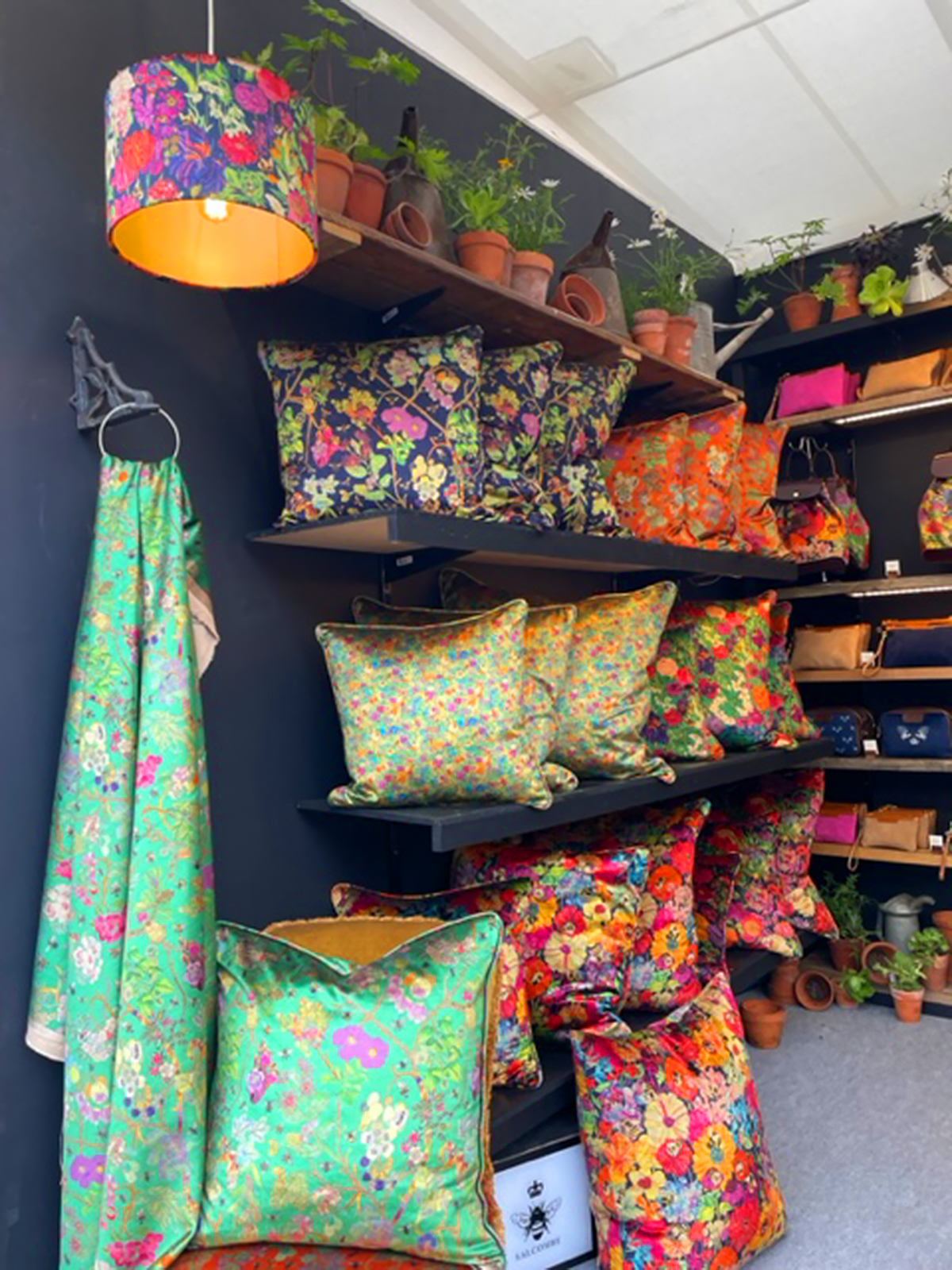 What's Cebu got to do with the Chelsea Flower Show in London? One person. James Doran Webb (https://www.jamesdoranwebb.co.uk), an Englishman working with driftwood, has been displaying his artworks for several years. James collects cast-off driftwood and shapes them into beautiful animal shapes that find places in some of the most iconic gardens. Leaping horses, owls, reindeer, and the occasional dragon, James Webb's creations are avidly collected by landscapers to add accent to gardens in all sizes, using cast-off wood, fitting perfectly with the sustainable element—something Mr. Webb has done quite well for the last decade.
***
The Philippine International Flower Festival will be held at the PICC in Manila from January 14 to 18, 2024. Watch out for more info from our website!