Doughnut Do-over
With doughnuts that are loved throughout the world, Krispy Kreme goes glo-cal and collaborates with internationally-trained Cebuano managing director and corporate chef of the Laguna Group of Restaurants, Raki Urbina.
With doughnuts that are loved throughout the world, Krispy Kreme goes glo-cal and collaborates with internationally-trained Cebuano managing director and corporate chef of the Laguna Group of Restaurants, Raki Urbina. Always pushing for native ingredients like ube jalaya and fresh macapuno, he had as much fun coming up with the recipes as we did trying them.

Take the lead from Cebu's trusted chef and put a creative spin on your favorite Krispy Kreme doughnut, it's fun to make and so good to eat any time, any day.
Champorado-glazed Doughnut
11 AM Brunch bonanza
Why choose one when you can combine two of your favorite comfort food? The champorado is a childhood favorite of many Filipinos and smearing it over the oldie-but-goodie KK Original Glazed is a stroke of genius. Chef Raki tops it off with kesong puti from Laguna. The fresh and surprisingly light bite of the carabao's cheese goes incredibly well with the sweetness of the tempered chocolate. This, the softness of the dough and the crunch of the pinipig in the champorado make it a winner in taste and texture.
Dougnut Sorbetero
3 PM for merienda
When it's hot outIt was most challenging for Chef Raki to find flavors that countered the sweet goodness and distinct taste of Krispy Kreme doughnuts but he found that the mild flavor of buko evens this out. He cooked coconut meat in coconut juice and draped slices atop the KK Original Glazed doughnut. He then added a scoop of fresh homemade buko sorbet, similar to the kind the friendly Manong Sorbetero would push around in his colorful ice cream cart. He sprinkled toasted pinipig and latik syrup to further enhance the local taste.
Savory Salad with a Beef and Cheese Pull-apart
Early dinner, 7PM
Besides their 'sweet-tooth' selection, Krispy Kreme also offers savory Pull- Aparts that are easy to pair with any meal. Chef Raki chose the Beef and Cheese Pull-apart to go in the salad he creates using the freshest salad greens, feta cheese, walnuts, pears and tomatoes. For his dressing, he opts for a sharp tasting port-raspberry plus fresh strawberry pureé with a little fresh honey to add some kick to the beef.
Doughnut ala Halo-Halo
After dinner dessert, 7PM
Halo-halo is the benchmark for all Filipino desserts. It has everything so why not throw in a KK Original Glazed doughnut for good measure? Chef Raki thoughtfully incorporates the doughnut and adds richness to the dessert. Using a nipped pastry bag, Chef Raki dresses the doughnut with a generous amount of ube jalaya. He then carefully places a slice of leche flan and a ball of fresh macapuno (available in bottles for sale in U Kitchen) on top.
U Kitchen is located at the Laguna Culinary Center Bldg., Veterans Drive corner Torralba Sts., Lahug.
Ampao, Manga at Tsokolate
10 PM, Midnight Snack
Revamping the trifecta of Suman, Manga at Tsokolate, Chef Raki wraps ampao in fresh mango slices, the Filipinos' version of rice crispies. He rests it on the doughnut hole and sprinkles chocolate syrup over the KK Original Glazed doughnut. Every bite is packed with sweet (doughnut), tangy (mango) and nutty (ampao) flavors and is worth investing 200 calories in.
by Katsy Borromeo
photography Dan Douglas Ong
LADY CYCLISTS HIT THE ROADS AND SLOPES OF CEBU.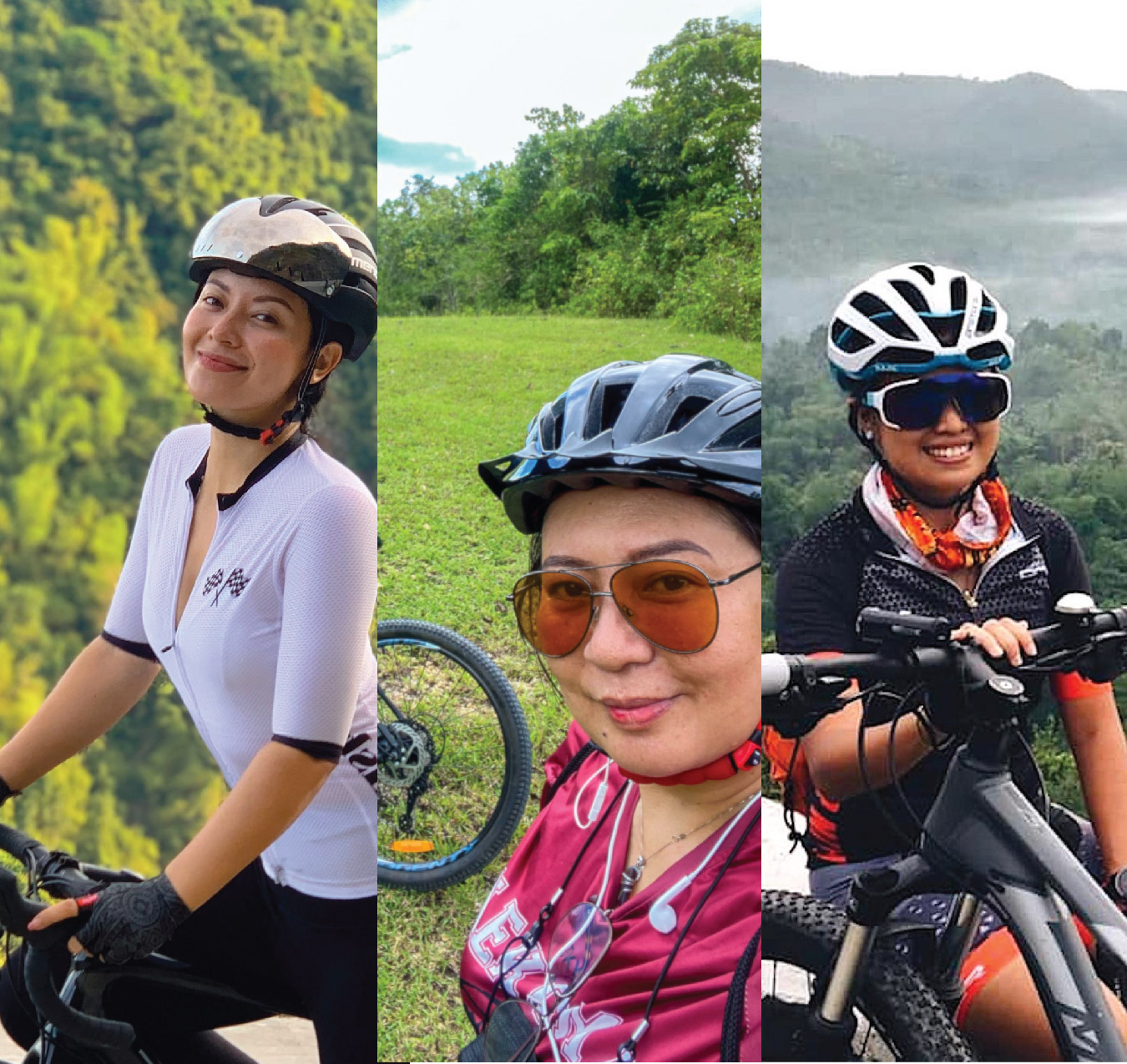 Cycling has been a growing sport and hobby for many years but it's popularity has erupted since the Covid pandemic.  People biking to work and for recreation is an everyday sight in Cebu.  More and more are joining the ride.  Many are quite serious about cycling.  I know three ladies who are among those who've gone long distances across Cebu.
How did you get into serious cycling?  What was your motivation?
Blinky de Leon.  Event Host, Product Endorser & Influencer
" I've been into cycling since I was a kid. A little backstory, I was around 10 years old when my dad surprised me with my first custom-made mountain bike. I still keep it until now, in fact I had it refurbished. It's the most sentimental thing I ever received since it was his way/gesture to catch up with me after not seeing each other for almost 6 yrs. My dad is based in Germany and he also loves cycling and makes his own bamboo bike."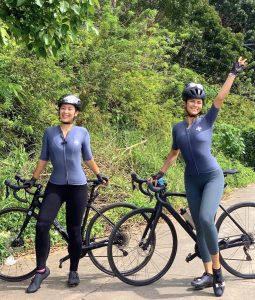 "Just a year ago though, my friend Gazini randomly, out of nowhere, picked me up from home to bike with her to the South of Cebu. I felt really excited and motivated to get back on track because it's very nostalgic and brings back so many great memories. And since then, the rest was history. We've been joining different groups, tried different routes and conquered different heights. I've met so many cyclists with very inspiring stories in the bike community who kept me feeling motivated too. I also look forward to the sights and the adventure that comes along with it."
Yumz Mariot. Branding & Marketing Consultant
"I used to bike along with rock and wall climbing. I am lousy with ballgames which is why. Our usual route were Talamban and Mactan but one time, managed to ship gears all the way to Dumaguete for a quick ride to Valencia, the next town located at a higher elevation. Those were days when I did it for fun and what bike I was using did not matter."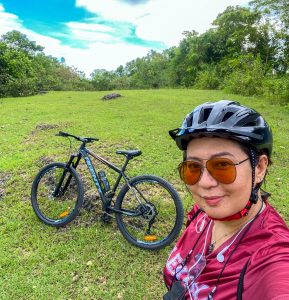 "Fast forward to 2021, a year after the pandemic lockdown began, I realized I have been lazy to do any fitness routine. Too caught up on juggling between house chores and Work from Home deliverables (I work as a Branding and Marketing Consultant), I started to feel my body needs to move as much as my brain does. A hysical fitness routine is as important as what I eat, or what I read or watch. So I decided to invest on a decent MTB, just very recently and got myself a much necessary restart. What motivates me even more is the area where I currently reside at. It is vast, fresh, green and safe for solo bikers like me."
Prime Sarino. Digital Media Creative
"I started biking as a young teenager and I got the idea to start it as an adult hobby 3 years ago. I was already into running and I thought it would be great to venture into another outdoor activity to keep me occupied after work hours and weekends. I was set to travel for a year so I had to put aside the idea first but came pandemic. We were all forced to stay put and everything was put on hold. Cycling became my diversion. My cyclists friends invited me to quick and short rides. I enjoyed my first 50km ride and the sceneries and routes most of all. It also helped channel a positive mindset during the hard hit season of the pandemic. Not to mention it's also another way to stay fit when we were forced into inactivity during the quarantine."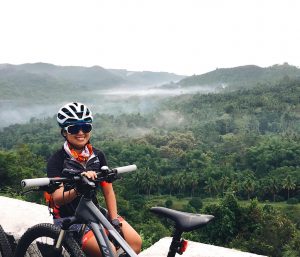 Next in Part 2, we ask the ladies about their cycling experiences and memorable moments…
by: Zen
Netflix Original Releases We're Excited for This August 2021. Part 3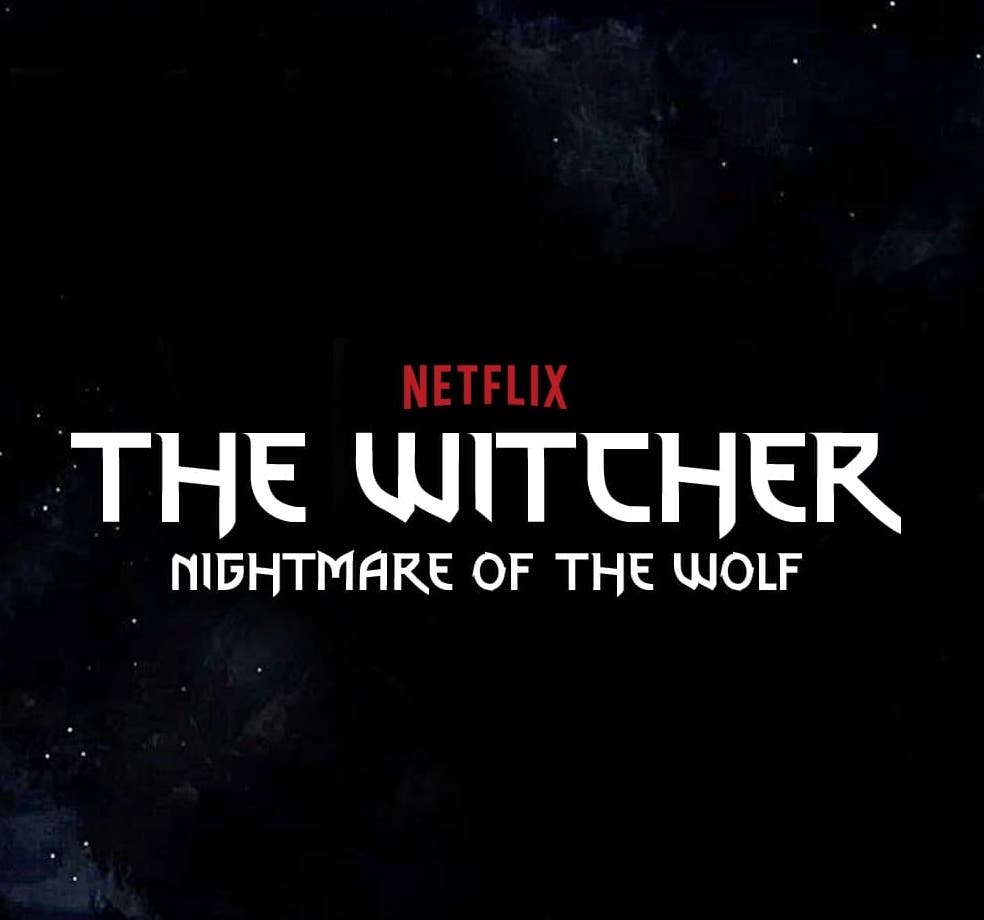 The Witcher: Nightmare of the Wolf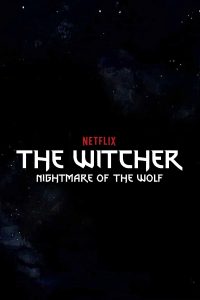 Coming to Netflix: August 23
Netflix's The Witcher series gets an anime prequel film focusing on the origin story of Geralt's mentor and fellow witcher Vesemir. While we're still waiting for the second season of the series, we're sure this film will be more than enough to tide us over.
He's All That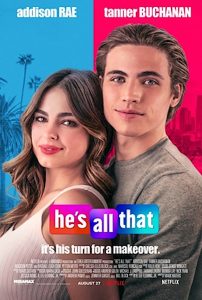 Coming to Netflix: August 27
From the director of Mean Girls comes another teen comedy starring TikTok star Addison Rae. He's All That is a remake of the 1999 film She's All That, proving Taylor Swift right in her theory of the 90's coming back stronger than ever.
Sparking Joy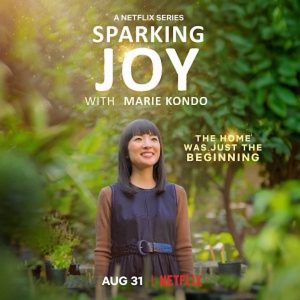 Coming to Netflix: August 31
We all remember when Marie Kondo helped us declutter our houses and better our lives with her hit show, Tidying Up With Marie Kondo. This August, she's back with another show called Sparking Joy which follows her helping people struggling to balance work and home life.
by: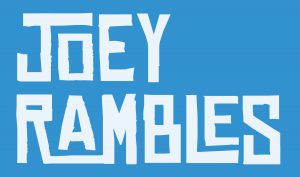 Netflix Original Releases We're Excited for This August 2021. Part 2
Here's the upcoming Netflix Originals we like for mid-August.  Great fun, exciting, and binge-worthy Netflix original releases.
Sweet Girl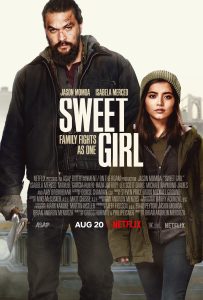 Coming to Netflix: August 20
This is another Netflix action thriller film we're excited for. This film stars Jason Momoa as a devastated husband determined to avenge his wife's death while protecting his daughter and is sure to put us on the edges of our seats the whole way through.
The Chair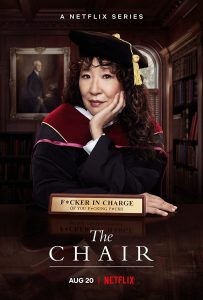 Coming to Netflix: August 20
Sandra Oh stars in this upcoming comedy-drama miniseries as the new chair of the English department at a major university, struggling to meet the demands and expectations of her new position. We're sure this is another great binge-watch from Netflix.
The Loud House Movie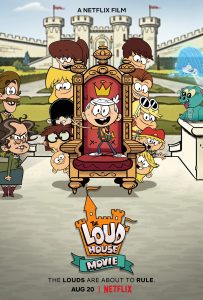 Coming to Netflix: August 20
The popular Nickelodeon animated series gets a film which features the characters of the series on a holiday trip to Scotland. This film is perfect if you're a fan of the series or you've got kids who are.
by: