The Pink House
The Pink House, with a vast garden, sitting in the heart of the city at the gateways between the North, South, and West, is an ultimatum of function and form mixing the old with the new.
Cebu is a city that bridges the past and the present. The Queen City of the South, with its strong pre-Hispanic heritage and colonial history is at present the most progressive city in the country. Amidst the fast growing development and changing architectural landscape of Cebu, one iconic house belonging to an old Cebuano family has withstood the proverbial test of time. A witness to the changing of guards of Cebu society, "The Pink House," as known to many, has transcended from a family home into a cultural hub and haven for both local and international Cebu residents called "La Maison Rose."
William Morris tells us in the Hopes and Fears for Art, "If you want a golden rule that will fit everybody, this is it: Have nothing in your houses that you do not know to be useful, or believe to be beautiful." The Pink House, with a vast garden, sitting in the heart of the city at the gateways between the North, South, and West, is an ultimatum of function and form mixing the old with the new.
Completed in 1939, the art deco abode was the home of young couple Jose Velez and Juanita Velhagen. Jose's mother, Doña Esperanza Velez y Paulin gifted them with the Lahug property, while Juanita's German relatives contributed funds for the construction. It had been host to occasions of all sorts; intimate dinners, birthday celebrations and anniversaries. "When I visited, it looked like the house was frozen in time; as if it hadn't moved. It seemed like it had history and a past, and that is what I loved instantly about the house," says Louis Thevenin, the Director of Alliance Française de Cebu (AFC), and the new tenant of the house. Founded in Paris in 1883, the Alliance Française was the first and now the largest collection of non-profit French teaching associations with local committees interdependent to each other, springing up around the world, with the Cebu branch instigated in by Michel Lhuiller, the honorary consul of France to the Philippines.
COMING UP ROSES We wanted to keep the fixtures of the house, from the windows to the flooring. I think that's what made the owners of the house decide on giving us the lease." The house was occupied by its heirs until 2006 and had stood empty until 2012.
Most visibly, they kept its color. "To be honest, we thought about changing the color, but when someone would ask me where is it, I always say it's the pink house beside the Mormon temple and everybody would know where it is. Why would you change it when everyone knows about it? I think it's as simple as that."
Aptly called La Maison Rose, the new AFC center holds three main functions and Louis tells us it is futile to try to compartmentalize them. "All of the things Alliance Française encompasses should be taken in as a whole." The Pink House serves as a French cultural center where art exhibits, film screenings, and shows are held. Most recently, an art exhibit entitled Liberte held on Bastille Day, featured artists from the Cebu Artists Incorporated, including Cebu-based Parisian artist, Remy Rault. It is also the headquarters for their French language school with 2000 enrollees spread through out the city at the center and at different universities.
But most exciting to curious connoisseurs and oenophiles is the La Maison Rose' restaurant headed by two young chefs from France. The restaurant promises to be a culinary fête, with the belief that the best way to get to know a culture is through the stomach, serving classic dishes like quenelles using local fish and French lechon religiously cooked for eight hours with San Miguel beer. Prices also promise to keep your wallet in tact; a stereotype they wish to address on the price of French cuisine.
"The French are not heavily engrossed in the consumerist culture," say Delphine de Lorme, the woman behind the interiors of La Maison Rose. "We like our antiques; and when something is broken, we fix them; we don't just throw them away and get a new one." Delphine's pop art paintings were exhibited in Singapore, Hong Kong, Seoul and London. She recently collaborated with designer Lani Pasquet on the interiors of GILT artisan lounge in Cebu. Looking for inspiration, the team behind Alliance Française wanted to embody its mission of introducing French culture. In this case, a theme best represented by Indo-chine (French Indochina, an imperial age territory spanning from what is now known as Vietnam, Laos, and Myanmar) and Shanghai in the 30's.
The team behind La Maison Rose had outright said, "The entire renovation focused on keeping intact the 'soul' of the house and to accentuate its 1930's ambiance. The idea was never to remodel the house but to return it to its original." Nothing in the house is brand new with most being old and forgotten pieces that were given "a second life." Guests enter into the house through French doors with lion head knockers painted red. The original tiles carried over after the renovation spread throughout the floor, while the eye-catching walls in Tiffany blue set the room's calm ambience without forgoing it's vibrancy. Spread throughout the restaurant, vintage posters from Shanghai adorn the walls in tangerine, red, and black frames. Lampshades made out of zoetrope of La Tour Eifel and other symbols of French and French-Asian culture light up the corners of the room, whilst paper lanterns set the lounge aglow. Once belonging to Michel Lhuillier, the piano, painted white, sits by the main entrance. The high chairs reupholstered with fabrics from Vietnam bring the room back to its roots. A glance towards the ceiling exposes the house's quirks with vividly colored parasols used as lamps, hand carried from Vietnam by Delphine herself. The sliding doors, bought in an old shop downtown and restyled, lead to the private dining room adorned with a Brigitte Bardot collage in Delphine's signature art nuovo and Sakura flower wallpaper in blush.
The color pink has always been significant to the French. "Pink is the color of love. To live La Vie En Rose means to look at life in a happy way," says Louis. With its novel concept, quirky interiors and excellent French food, you're sure to leave the pink house with a smile.
by David Jones Cua
photos courtesy of Alliance Francaise de Cebu
Photography by Romain Rivierre
Arcane: League of Legends: Netflix Review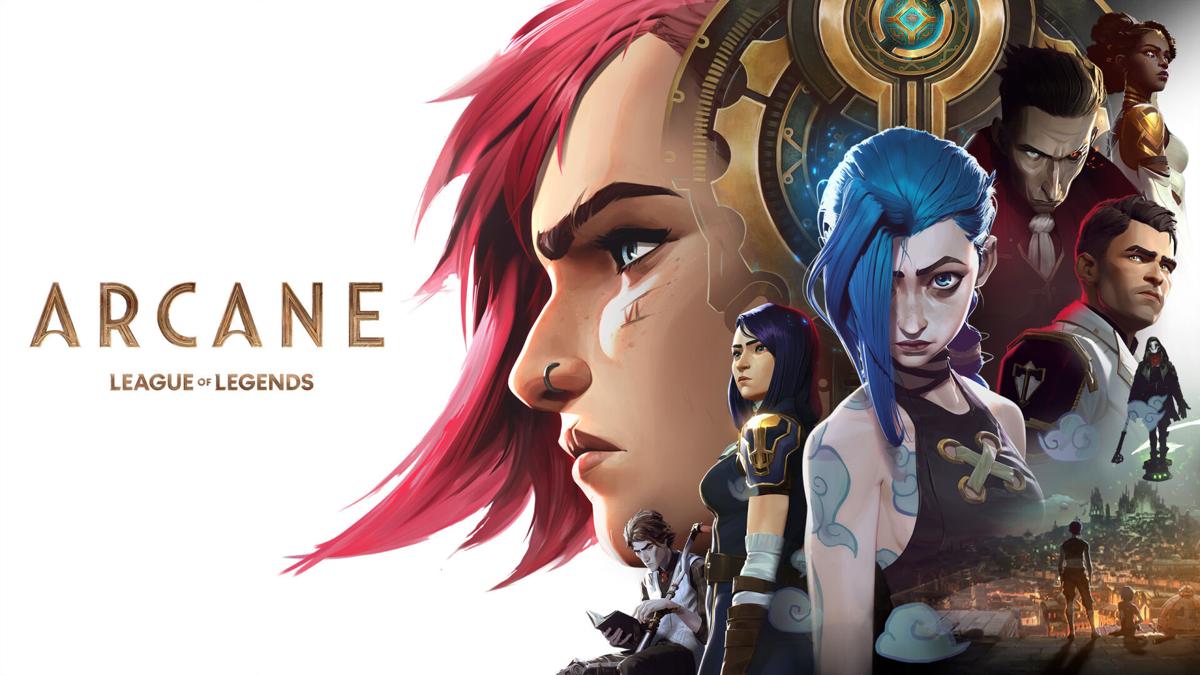 Rating: *****/*****
League of Legends a very popular video game that's been around for over a decade has now been adapted into an animated series on Netflix.  The series, Arcane: League of Legends was just released on November 6, 2021 and starring Hailee Steinfeld.  As a person who doesn't play LoL, I was very surprised by Arcane's story and the quality of the animation.  The title theme song is by Imagine Dragons and soundtrack is very cool.
Rottentomatoes gives the series a 100% score!  Here's what they say:
"Newcomers should be equally enthralled by Arcane's compelling narrative, richly developed characters … "
 Critics Consensus
"Arcane makes an arresting first impression, combining a spectacular mix of 2D and 3D animation with an emotionally compelling story to deliver a video game adaptation that could become legendary."
Well then, this is a must see for me!  Now out on Netflix
… zen
ALBUM REVIEW: Red (Taylor's Version) by Taylor Swift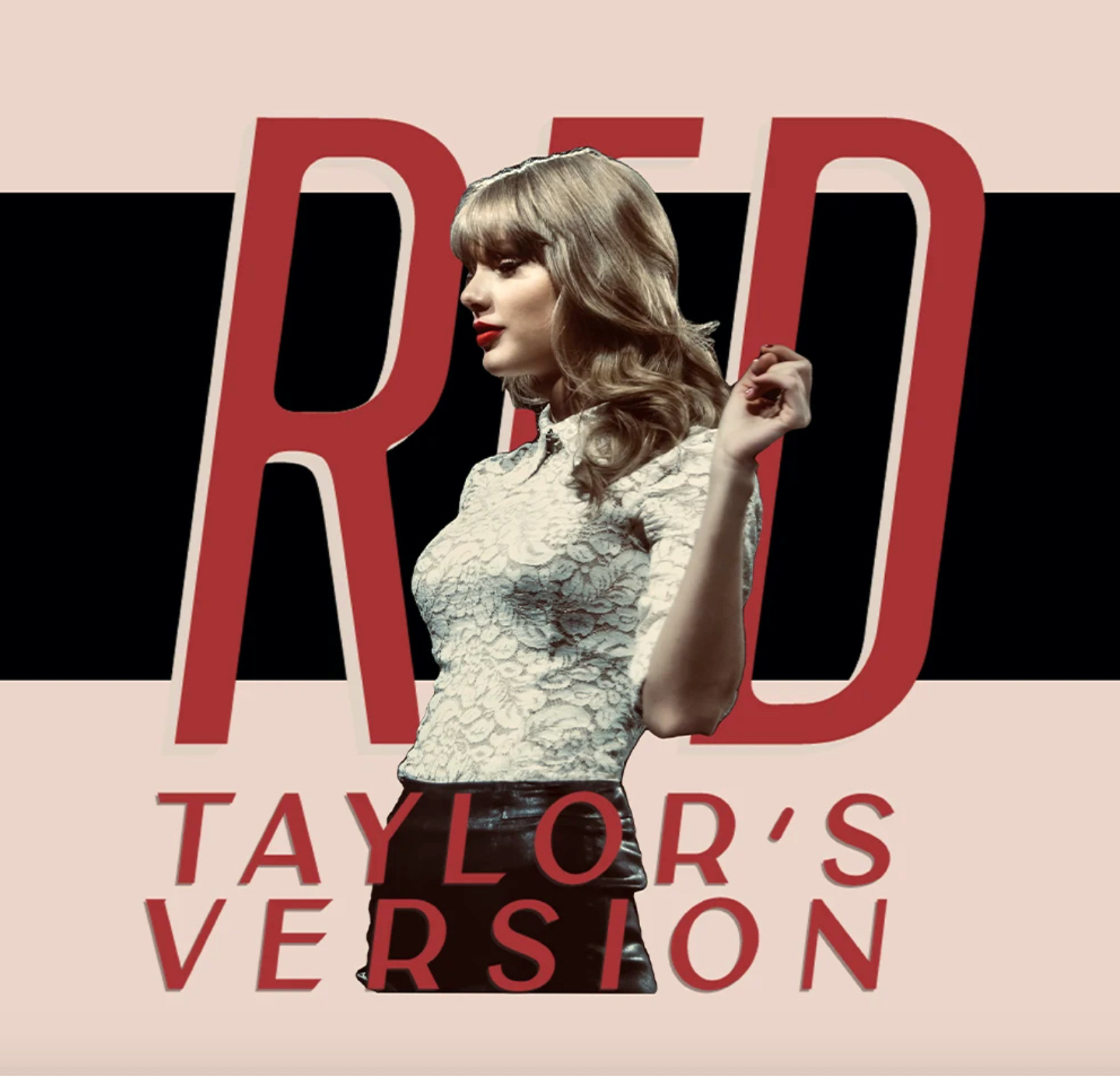 RATING: ★★★ / ★★★★★
You probably don't need to be reminded of why Taylor Swift has decided to release re-recordings of her previous albums, starting with Fearless (Taylor's Version) last year and now with Red (Taylor's Version). However, if you somehow missed one of the biggest music controversies in recent history, here's a quick summary: in 2019, talent manager Scooter Braun acquired the record label Big Machine and as part of the deal acquired ownership of the master recordings for the first six studio albums by Taylor Swift. Swift has been trying to buy the masters to her songs for years but she's been offered nothing but unfavorable conditions — therefore, as a countermeasure, she is re-recording all of her six albums and so far has released two.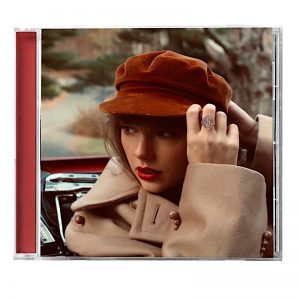 It's a bold move on Taylor's part, but lucky for her, the re-recordings have done incredibly well especially with the re-recording of her 2012 album Red. On its first day of release, Red (Taylor's Version) has broken two Spotify records: one for the most-streamed album in a day by a female and another for the most-streamed female in a single day both in Spotify history.
It's hard to review an album like this when Red (Taylor's Version) is, for the most part, just a recreation of the songs of Red. There are new songs, of course, but the majority of the tracks are simply re-recorded versions of her already existing songs. The Immaculate Collection by Madonna, this isn't — save for All Too Well, there are no new instrumentals or parts of the song here, just plain re-recordings of her previous songs.
Unfortunately for Taylor Swift, some of the songs don't really benefit from being re-recorded. The original version of We Are Never Getting Back Together, for instance, while far from Swift's best song at least had the energy and emotion you'd expect a bitter break-up song like it to have. In the new version, Taylor Swift just sounds lifeless and bored, especially when it comes to her spoken lines.
It's difficult to blame her when she's expected to still give convincing performances of experiences she's had over a decade ago. How do you expect a singer in her 30s to sing a song about how excited she is to be 22 and still make it sound as convincing as she made it when she was actually 22?
That being said, some of the songs also benefit from being re-recorded. There's a sense of nostalgia added to many of these songs. Taylor Swift sounds older and, in a way, that adds even more emotional depth to some of her tracks. And for anyone not wild about these songs simply being re-recordings, Swift has six new "From The Vault" tracks which should be enough to tide you over.
All in all, Red (Taylor's Version) doesn't always work, but for Taylor Swift fans, it's a way to listen to versions of her songs that are hers. It's why the "(Taylor's Version)" at the end of these songs are so important and it's great to know Taylor Swift finally has versions of the songs she wrote which she can call hers.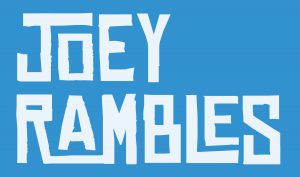 LADY CYCLISTS HIT THE ROADS AND SLOPES OF CEBU.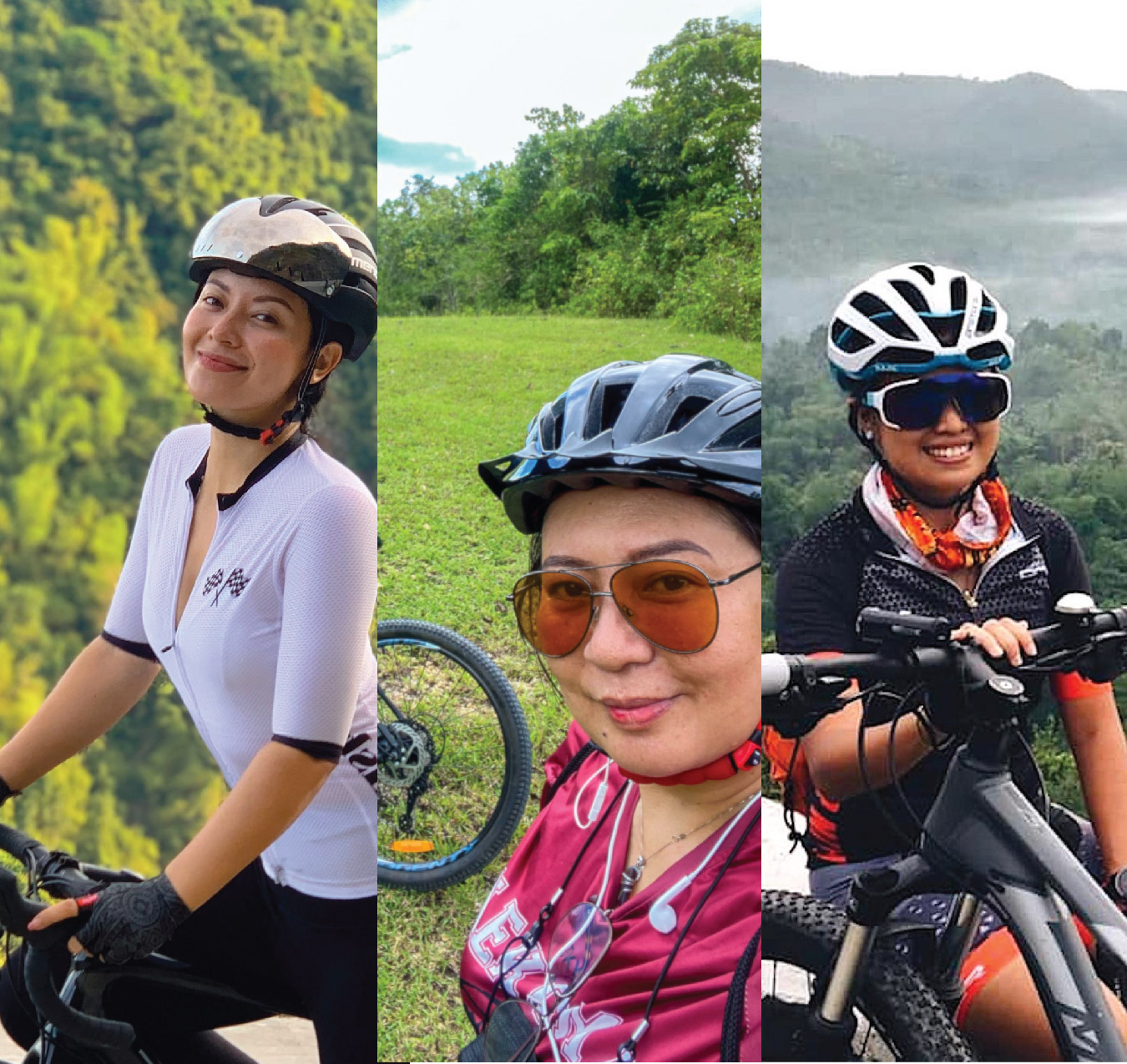 Cycling has been a growing sport and hobby for many years but it's popularity has erupted since the Covid pandemic.  People biking to work and for recreation is an everyday sight in Cebu.  More and more are joining the ride.  Many are quite serious about cycling.  I know three ladies who are among those who've gone long distances across Cebu.
How did you get into serious cycling?  What was your motivation?
Blinky de Leon.  Event Host, Product Endorser & Influencer
" I've been into cycling since I was a kid. A little backstory, I was around 10 years old when my dad surprised me with my first custom-made mountain bike. I still keep it until now, in fact I had it refurbished. It's the most sentimental thing I ever received since it was his way/gesture to catch up with me after not seeing each other for almost 6 yrs. My dad is based in Germany and he also loves cycling and makes his own bamboo bike."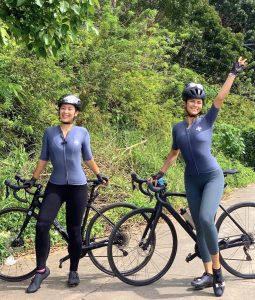 "Just a year ago though, my friend Gazini randomly, out of nowhere, picked me up from home to bike with her to the South of Cebu. I felt really excited and motivated to get back on track because it's very nostalgic and brings back so many great memories. And since then, the rest was history. We've been joining different groups, tried different routes and conquered different heights. I've met so many cyclists with very inspiring stories in the bike community who kept me feeling motivated too. I also look forward to the sights and the adventure that comes along with it."
Yumz Mariot. Branding & Marketing Consultant
"I used to bike along with rock and wall climbing. I am lousy with ballgames which is why. Our usual route were Talamban and Mactan but one time, managed to ship gears all the way to Dumaguete for a quick ride to Valencia, the next town located at a higher elevation. Those were days when I did it for fun and what bike I was using did not matter."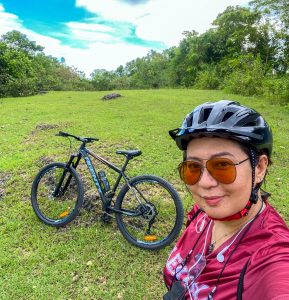 "Fast forward to 2021, a year after the pandemic lockdown began, I realized I have been lazy to do any fitness routine. Too caught up on juggling between house chores and Work from Home deliverables (I work as a Branding and Marketing Consultant), I started to feel my body needs to move as much as my brain does. A hysical fitness routine is as important as what I eat, or what I read or watch. So I decided to invest on a decent MTB, just very recently and got myself a much necessary restart. What motivates me even more is the area where I currently reside at. It is vast, fresh, green and safe for solo bikers like me."
Prime Sarino. Digital Media Creative
"I started biking as a young teenager and I got the idea to start it as an adult hobby 3 years ago. I was already into running and I thought it would be great to venture into another outdoor activity to keep me occupied after work hours and weekends. I was set to travel for a year so I had to put aside the idea first but came pandemic. We were all forced to stay put and everything was put on hold. Cycling became my diversion. My cyclists friends invited me to quick and short rides. I enjoyed my first 50km ride and the sceneries and routes most of all. It also helped channel a positive mindset during the hard hit season of the pandemic. Not to mention it's also another way to stay fit when we were forced into inactivity during the quarantine."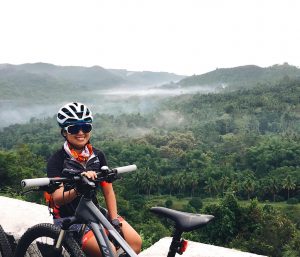 Next in Part 2, we ask the ladies about their cycling experiences and memorable moments…
by: Zen