Coming Home
Wanting to be the change they seek, a group of men have sparked a catalytic movement that is improving the lives of many Cebuano families by providing new homes and most importantly, new beginnings. And it started just by planning a school's homecoming party.
Wanting to be the change they seek, a group of men have sparked a catalytic movement that is improving the lives of many Cebuano families by providing new homes and most importantly, new beginnings. And it started just by planning a school's homecoming party.
One might surmise that if a group of men got together to plan a grand homecoming party, they would simply conjure up a program that would include a fashion show with a bevy of hot Brazilian models, have celebrity appearances— one voted FHM 's sexiest woman in the
Philippines—and have female models turned-DJs and a popular sexy-girl dance troupe for entertainment. So this group of men did just that, but there was more to it—the Sacred Heart School (SHS) homecoming party last December 29, 2012, hosted by Batch '87, was an awareness and fund-raiser for their foundation that gives families the chance for new beginnings.
SHS Batch '87 has been known to take a seemingly common idea and turn it into a whole new experience, such as throwing a sold-out benefit concert instead of the typical high school "mission fair of the usual jail or marriage booths." They think outside the box again,
and this time affecting a great deal of change by partnering with non-profit organization Gawad Kalinga to create homes for relocated illegal settlers.
Gawad Kalinga(GK) gives displaced families a second chance at owning the roof over their head, creating not just houses but "communities" all over the Philippines. They build homes and eventually build up spirits of its dwellers. But the homes are not simply dole-outs, instead they are earned through sweat and blood, almost literally: sweat equity (manual building), coupled with values formation programs and livelihood education are the keys to owning a GK house. This is the first time a Sacred Heart School homecoming batch has partnered with a non-profit organization to celebrate a homecoming party and it has turned into the idea they wanted–to have a meaningful activity and have something to look back at after the "homecoming high."
Last December 8, 2012 in the Sacred Heart School Ateneo de Cebu Gawad Kalinga Village in Sitio Sudlon in Maguikay, Mandaue, a celebration saw 13 houses turned over to beneficiaries, as well as the inauguration of a multi-purpose building that also houses a classroom and a clinic. The 13 houses were built through the generosity of SHS batches '71, '74, '77 and '85, all inspired by SHS 87's initiative. To top off that special occasion, SHS alumni doctors conducted a medical mission performing minor surgeries, and gave out free medicines and vitamins. In a village that can accommodate a little over 30 houses, the foundation is calling out to generous hearts to help them build a new community and give more families a brighter future.
Inspired by this altruism, the SHS 2012 elementary class passed around a bottle to help raise funds for this housing project and in as little as 3 weeks came up with a little over the amount it costs to build a whole GK house. The cost of one house is roughly PhP 115,000 to build a simple but sturdy 45-sqm, two-level house. The foundation also accepts donations of construction materials.
Partnering with an organization that means "to give care" was nothing short of a modern day bayanihan effort to live up to the school's ideals of being men and women for others.
LONDON IN FULL BLOOM: An Exclusive Look at the recent Chelsea Flower Show
The Chelsea Flower Show in London, one of the most prestigious horticultural events in the world, returned in full glory in May 2023, captivating visitors with its stunning displays and landscape designs. Held annually on the grounds of the Royal Hospital Chelsea in London, this year's show proved to be a true feast for the senses, showcasing an array of breathtaking gardens, vibrant floral arrangements, and innovative landscaping. The 3-day event showcased 36 outdoor gardens, including four balcony gardens for small spaces. Inside the giant pavilion, blooms compete with each other, exotic flowers, roses, and many more.
The 2023 Chelsea Flower Show embraced a Nature's Harmony theme, with a strong focus on sustainability and mental health. The show's organizers emphasized the importance of sustainable gardening practices and biodiversity conservation, inspiring attendees to create beautiful outdoor spaces while preserving and protecting the environment.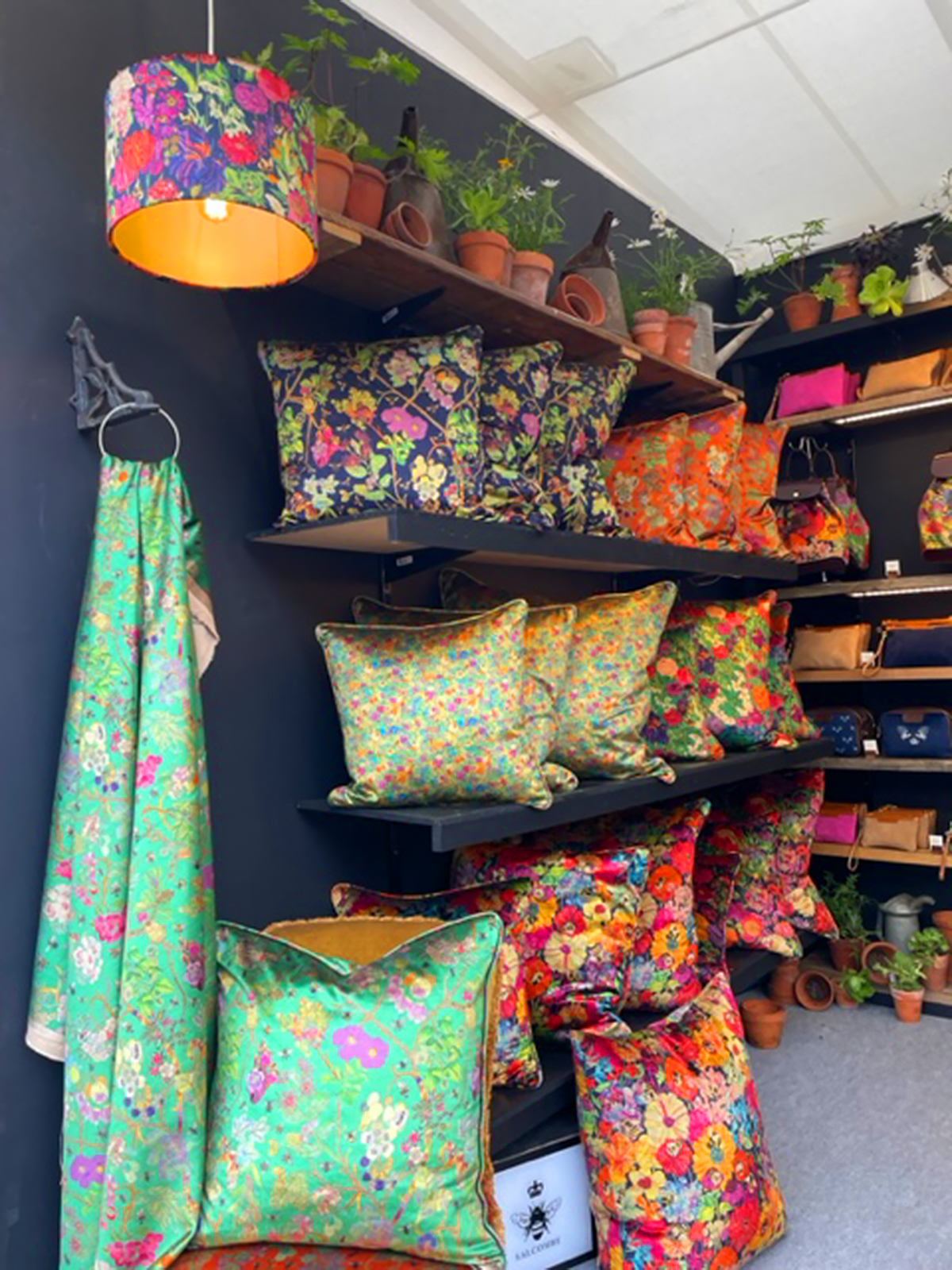 What's Cebu got to do with the Chelsea Flower Show in London? One person. James Doran Webb (https://www.jamesdoranwebb.co.uk), an Englishman working with driftwood, has been displaying his artworks for several years. James collects cast-off driftwood and shapes them into beautiful animal shapes that find places in some of the most iconic gardens. Leaping horses, owls, reindeer, and the occasional dragon, James Webb's creations are avidly collected by landscapers to add accent to gardens in all sizes, using cast-off wood, fitting perfectly with the sustainable element—something Mr. Webb has done quite well for the last decade.
***
The Philippine International Flower Festival will be held at the PICC in Manila from January 14 to 18, 2024. Watch out for more info from our website!