Why Invest in Cebu?
Luxury real estate in Cebu is a long conversation – ready-to-move in condo units or building a house from scratch? City views or beachside living? Urban lifestyle or a long drive to town?
Luxury real estate in Cebu is a long conversation – ready-to-move in condo units or building a house from scratch? City views or beachside living? Urban lifestyle or a long drive to town?
When houses in the gated bastions of Cebu's Maria Luisa Park or NorthtownHomes are priced at a cool fifty million pesos or more, no one bats an eyelash anymore. Although houses in Manila's old rich enclave of Dasmariñas Village regularly start at three times that amount; at neighboring Forbes Park, the same price gets a measly thousand square meters lot, if anything at all, numbers like these doesn't happen often in Cebu. It has occurred of course. Ten years or so ago, the one time residence of furniture tycoon Paul Maitland Smith, an estate with fabulous views of the city was listed at one hundred fifty million pesos, or the grand purchase of the Lhuilliers (yes, Monique's parents) of former governor Lito Osmeña's iconic Salakot House, which they promptly tore down to build an even more fabulous mountaintop abode.
The country has entered a new era of prosperity, where clearly big is always better. When high-walled properties are rented out at P200,000 or more a month, local residents are more than ready to move out. Renters are typically expats with unlimited expense accounts. Buyers are locals seeking to upgrade, or as is seen lately, affluent foreigners married to someone from here.
The Philippines outdated law on foreigners owning land more than 2,000 square meters is a hindrance for sure, and this is where the big condo developers come in, offering a myriad of choices, ranging from 4 to 40 million peso units. The new reality in the city's landscape is full of vertical real estate, with three leading developers all offering strong unique character of their own. Ayala Land Premiere started the trend with two projects – the 1016 Residences and Park Point Residences both located around the vicinity of bustling Ayala Mall, followed by Federal Land's three towers comprising Marco Polo Residences. Megaworld's masterplanned community of Newtown in Mactan Island is an ambitious mixed used community anchored by an initial offering of two five-storey BPO buildings and four residential towers, patterned after its highly successful township of Eastwood City, in Libis, Quezon City. The 16-hectare community is ideally located close to the international airport and the beaches of Mactan Island. It is marketed to Japanese retirees as well as the expected growing community of workers in the BPO centers. Top management will vie for the penthouse units, of which there are 14 planned per building.
Noli Hernandez, president of Megaworld Cebu Properties says, "Our most expensive units are the corner units in the top floors where there is an expansive view, and a certain premium and prestige attached to ownership."
Not to be outdone, Cebu's horizontal developments are competing aggressively for those who want a home with gardens and pools. In the high-end market, there are three big players as well. MRO's Maria Luisa Estate Park is a well established hillside village of almost 200 hectares, Aboitizland's Northtown and Pristina North comes next with its tree lined streets and sidewalks, both located in the northern Banilad area of the city. The latest addition to this list of prestigious addresses is Genvi's Monterrazas de Cebu, an 80-hectare development in the south, with a majority of homesites inclined to great city views.
Why is it the best time to buy in Cebu? Because there are still some good buys to be had. Blessed with both sea and mountain access, the island of Cebu unfortunately has only 30% of livable land, the majority are not conducive to city living. The growing economic boom in BPOs have not shown any signs of slowing, and the need for affordable properties and rentals are being filled slowly as condominiums continue to be built. Still, there is a need for caution in vertical developments. Some lot owners take it upon themselves to be developers without the necessary acumen and resources, and they flood the market with sub-par units. Pricing is also a sticky point. As Alice Plaza, a long time RE broker explained, "there are some developers pricing their units same as those in Manila, at more than P100,000 per square meter. How can that be when the lot prices in Manila are four times higher than the most expensive real estate in Cebu?" she asks. A more realistic figure for high end units with all the bells and whistles, according to her, should hover around P100,000. For lower end units, prices should be P20,000 less. Residential lot prices are more reasonable, with the three top developers offering P12,000 for non-view lots to P20,000 per square meter for prime properties with city and mountain views. Commercial properties in the major hub like the Cebu Business Park and IT Park are set at P40,000 to P50,000 per square meter. Buyers can surely benefit from strong competition and attractive financing offers from both developers and banks with interest rates that are historically lower than ever.
Major developers have come in to create world-class communities that embody an upwardly moving lifestyle, and many homegrown companies have followed suit. Now, real estate companies are finding their own niches and identifying features that address the varying price margins and design preferences that homeowners today are looking out for.
It's progress that isn't hard to understand, considering the growth of Cebu's other industries, providing an estimate of 11,000 new jobs in the past year alone. Tourists continue to come in, growing exponentially every year. Cebu is clearly in the throes of becoming a global city, and the sprouting up of world-class residential units are an indication of the improving standard of living to come. Of course, if you can afford to shell out the money for a Maria Luisa estate, go right ahead. The rest of the population will just have to pretend they're not green with envy.
Netflix Original Releases We're Excited for This August 2021. Part 3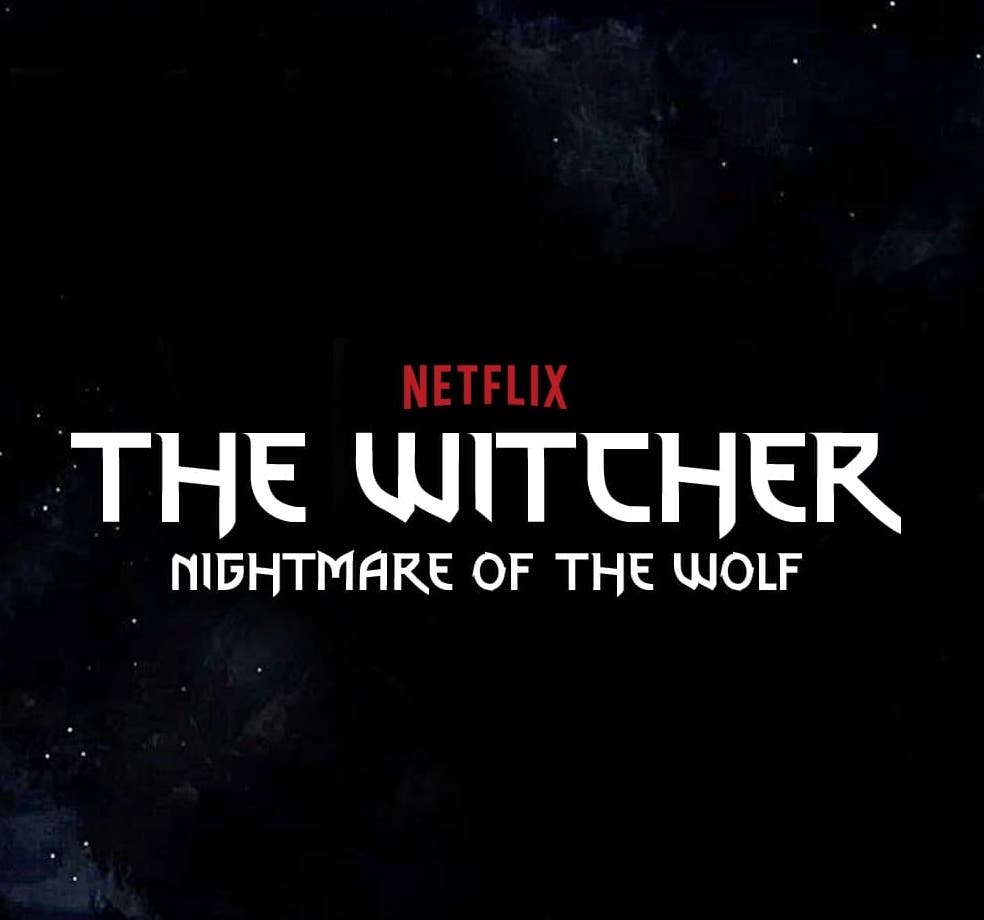 The Witcher: Nightmare of the Wolf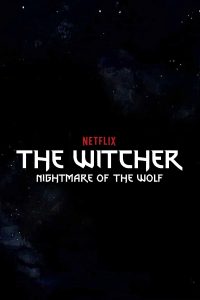 Coming to Netflix: August 23
Netflix's The Witcher series gets an anime prequel film focusing on the origin story of Geralt's mentor and fellow witcher Vesemir. While we're still waiting for the second season of the series, we're sure this film will be more than enough to tide us over.
He's All That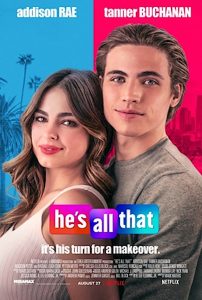 Coming to Netflix: August 27
From the director of Mean Girls comes another teen comedy starring TikTok star Addison Rae. He's All That is a remake of the 1999 film She's All That, proving Taylor Swift right in her theory of the 90's coming back stronger than ever.
Sparking Joy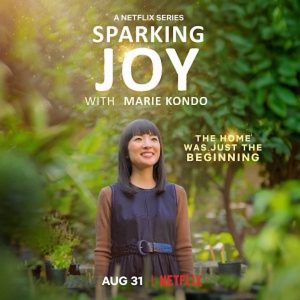 Coming to Netflix: August 31
We all remember when Marie Kondo helped us declutter our houses and better our lives with her hit show, Tidying Up With Marie Kondo. This August, she's back with another show called Sparking Joy which follows her helping people struggling to balance work and home life.
by: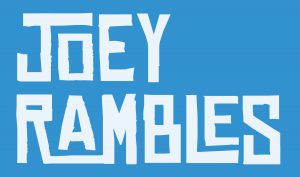 Netflix Original Releases We're Excited for This August 2021. Part 2
Here's the upcoming Netflix Originals we like for mid-August.  Great fun, exciting, and binge-worthy Netflix original releases.
Sweet Girl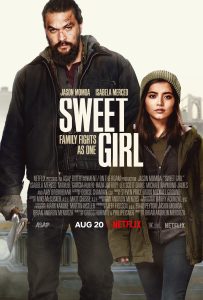 Coming to Netflix: August 20
This is another Netflix action thriller film we're excited for. This film stars Jason Momoa as a devastated husband determined to avenge his wife's death while protecting his daughter and is sure to put us on the edges of our seats the whole way through.
The Chair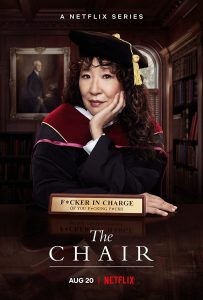 Coming to Netflix: August 20
Sandra Oh stars in this upcoming comedy-drama miniseries as the new chair of the English department at a major university, struggling to meet the demands and expectations of her new position. We're sure this is another great binge-watch from Netflix.
The Loud House Movie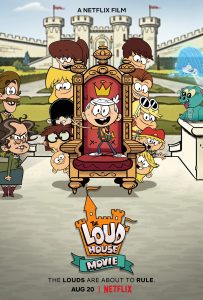 Coming to Netflix: August 20
The popular Nickelodeon animated series gets a film which features the characters of the series on a holiday trip to Scotland. This film is perfect if you're a fan of the series or you've got kids who are.
by: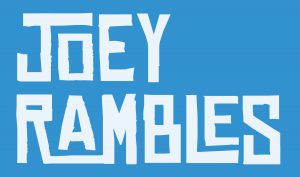 Tickle Your Palate with Father's Eggs
ZEE picks an interesting dessert for our reader's sweet passions.  Plantation Bay's Bakeshop by the Beach created a dessert specialty that will tickle both your palate and naughty thoughts.
Pastry Chef Gerard Apurado presented a unique treat for this year's Father's Day, it is called Father's Eggs.  However, Father's Eggs received highly positive feedback from their clientele and from food critics.  And the people could not stop ordering them; so why not make everyday a Father's Day?
Father's Eggs are delicately crafted custard inside an eggshell; plus, it comes in six different flavors:  coffee, pandan, strawberry, ube, plain custard, and mango.  However, each flavor is given a playful name by Chef Apurado.  The amazing part is that every flavor is so distinct and crave-worthy.  Chef Apurado is keeping the recipe a secret; but everyone can order Father's Eggs at the Plantation Bay's Bakeshop by the Beach Facebook page.
For other food stories, please check Chef Gerard Apurado's blog
Photos by:  Rene Amodia and Ephraim Basbas