A Cat's Tale: Meowing for the right kind of food
Many Filipino pet owners feed their cats scraps from their own plate. It's time to break this bad habit. Experts warn that table scraps are not scientifically formulated for pets and can upset a cat's digestive system, which could lead to diarrhea, vomiting and appetite loss.
The voice of US pet food brands, Pet Food Institute, along with the Veterinary Practitioners Association of the Philippines, through their Well Fed, Well Nurtured Campaign, encourages pet owners to administer their pet's diet, as guided by expert advice, to ensure the overall health and well-being of their pets.
Every cat owner needs to keep in mind that cats are carnivores. Cats require nutrients found in animal-based proteins like taurine and omega-3 fatty acids. If their feline companion is fed only vegetables or plant-based proteins like asparagus, peas and potatoes, it will not receive a well-balanced diet. Cats that do not consume the right nutrients found only in meat and other animal tissues can develop serious health problems including heart failure and blindness.
Nutrients consumed excessively can be dangerous as well. Too much vitamin A can cause a serious debilitating condition in cats in which the spine hardens, and excessive intake of vitamin D cause a dangerous health condition such as rickets and osteomalacia, or the softening of bones resulting to muscle and joint pains and bone fractures. To ensure that cats get the right amount of vitamins and other nutrients, and thereby avoid such health problems, pet owners should turn to a trusted, complete and balanced commercial cat food. This is vital to a cat's health and well-being. It should be noted that giving pets a nutritional supplement when they are fed a complete and balanced diet is discouraged. Supplements are given to address any signs of medical issues. However, pet foods are already formulated to meet all the nutritional requirements cats need. For a healthy cat that is fed with commercially-made pet foods, providing any additional multi-vitamin supplements is unnecessary. It's always best to discuss any medical concerns to a veterinarian and get any recommendations on what type of supplements cats can benefit from.
In choosing the right kind of food, pet owners must assess the age and weight of the pet to determine which pet food product suit the cat's nutritional needs. Commercial pet food available in the market come in a wide array of flavors that cats can enjoy, based on their taste preferences. Contrary to popular belief, milk is not recommended for cats. Most adult cats are lactose intolerant and therefore will develop gas, diarrhea and other gastrointestinal problems if they consume milk and other dairy products. Make sure to provide plenty of water for your cat's proper hydration.
Timely and regular communication with your veterinarian will help you maintain your cat's health and well-being. Cats aged less than 10 years old are recommended to have vet check-ups annually. Senior cats that are over 10 years should have at least two vet visits every six months. It is also important that pet owners incorporate vaccination and medical examinations for blood and urine as part of the pet's integral healthcare.
To complement the proper feeding regimen in sustaining a healthy body and sound mind for your beloved feline, an adequate amount of physical activity should be provided. Try spending a few 10 to 15-minute play time with a ball of yarn or a toy mouse for them to catch. This will optimize the body and brain functions of the pet.
Giving your pet trusted commercial US pet food produced with the highest of standards, combined with proper exercise, is the formula for long, healthy lives for pets. Pet Food Institute has a longstanding commitment to deliver the most reliable expert assistance through its Well Fed, Well Nourished campaign. A wholesome and nutritional diet for pet is key in achieving a long and lasting companionship between the pet and pet owner.
About the Pet Food Institute
PFI is the voice of the U.S. pet food industry and represents the companies that make 98% of U.S. pet food. PFI is the industry's public education and media relations resource, representative before the U.S. Congress and state and federal agencies, organizer of seminars and educational programs, and liaison with other organizations. PFI represents the companies that make 98 percent of U.S. dog and cat food. PFI is dedicated to promoting the overall care and well-being of pets, and supporting initiatives to advance the quality nutrition for dogs and cats. For more information on PFI and proper pet nutrition, visit www.petfoodinstitute.org.
Press Contacts:
Jinny Jacaria / Andrea Alido
Strategic Edge, Inc.
892-0247 or 50
St. Patrick's Day Celebration at Marco Polo Plaza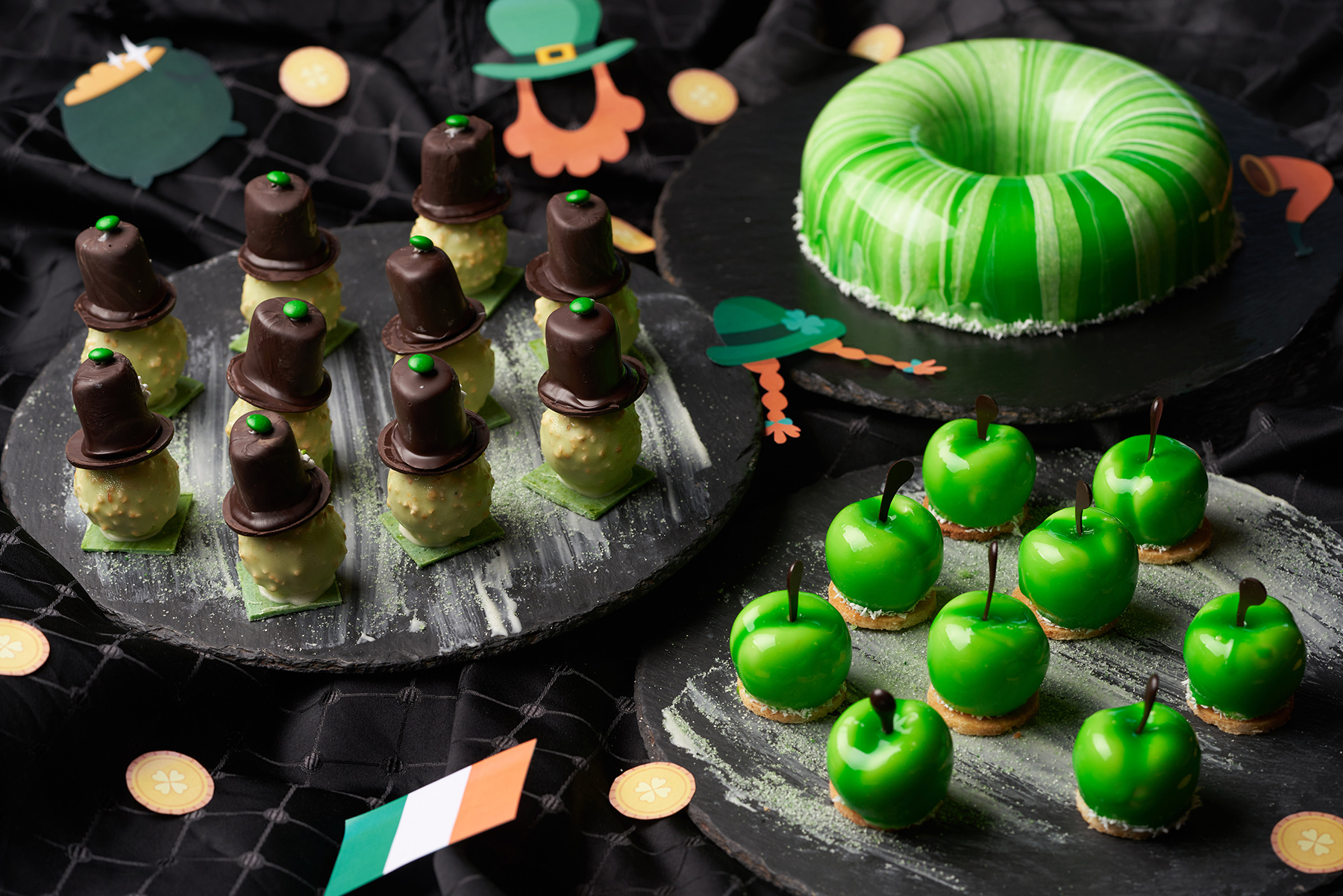 Marco Polo Plaza will be celebrating St. Patrick's Festival with the rest of the Irish community! It's not only a feast of greens and four-leaf clovers but of good food too! From March 17 to 19, dig in and enjoy traditional Irish dishes and delights such as Irish Stew, Potato Nachos, Cheesy Reuben Loaf, Guinness Beef Stew Pot Pie, Beer Mac N' Cheese and many more. These on top of the international lunch and dinner buffet at Cafe Marco. Complete the experience in true Irish fashion with an ice-cold mug of Irish Beer, also available at Cafe Marco.
Gastronomic adventures await at Café Marco! For inquiries and reservations, you can call (032) 253-1111. For real time updates, like the Facebook page at facebook.com/marcopolocebu or follow on Twitter at @5StarInCebu. Visit the website at www.marcopolohotels.com.
For inquiries and reservations, call 253-1111 or email hospitality.ceb@marcopolohotels.com.
La Liga Henerales: Shaping History Awareness Back Again in Cebu
La Liga Henerales is a community of young talents passionately promotes historical awareness through periodic costumes carefully researched for its authenticity and accuracy and promoted as well in events and schools.
Only few individuals before were into pursuit in this historical awareness project until the age of communication where internet is convenient in the palm of our hands through our gadgets. New information travel fast and data is retrievable, yet also possess a disadvantage with the plethora of different social media platforms carried by various makers as well. In a daily basis, historical backgrounds are unearthed making its trend until now as new discoveries are released, but the idea of these information being shown and shared is as close as not valuing or commemorating to its sources leaving this information just a trend.
There is a certain community of Cebuanos that are taking a quest to rewrite and restructure what was in the past, filling the gaps in facts with further research of variable sources that are made debatable but sticks to it true cause, to unveil the truths of our heritage and our origins, as Cebuanos and as Filipinos as well.


La Liga Henerales is a Cebu-based, non-profit organization composed of a group of talented, committed and respectable individuals from different walks of life, schools and profession whose primary aim is to promote both, Cebuano and filipino culture and heritage that was depicted before in pre-colonial and colonial eras via re-enactment with costumes vested in proper research and investigation to achieve authenticity. They also push their cause on schools and other social gatherings promoting and spreading awareness about our local, and national heroes that we look up to. With these said, they also portray a closer look of the lifestyle of the past to where they perform stories, perform forgotten dances and rituals and portray their individual roles, vital in the fight of our country's future during those challenging times, and in honor to spread awareness of the lost practices we had in those times.
The Founder
Louis Kenneth Villaflor, an entrepreneur and an avid history enthusiast and costumer, founded the group on the purpose of re-educating the youth about real local and national history, he saw the opportunity to combine his favourite hobbies which is costuming and story role-playing and the process to instill the historical awareness and value among the youth and in schools, along with a group of fellow enthusiasts who shares his passion about research and history, they took it among themselves to be purposeful in the advocacy in spreading historical awareness in schools or events by wearing periodically correct costumes and sharing the stories and its value to the youth.
Behind the Garments
Meet Rodney "Pee-Wee" Senining, who has been in the fashion industry since the late 90's, strives  in concepts of avant-garde, innovation and cutting edge-fashion forward design. And also a teacher of Architecture, Fine Arts and Design of University of San Carlos, he had grown into research of books like the holy grail in the Library Resource Center and is always fascinated of the periodical times and how to preserve it; Hence, his interest had grown for the affinity of Periodical Costumes and Sustainable Fashion.
 Being part of the group La Liga Henerales, he was tasked to instantly be their mentor for the young talents and as the organization is still new and developing with limited funds, resourcefulness and research were done to come up with a good output of photo shoot and was quite proud of it and still promise on the next editions of pieces to be more historically accurate. Even as teacher for Fashion Design in SAFAD, his expertise comes hand in hand with the members as he helps them do research as well. His passion and interest somehow led him with enough knowledge to key the insights of the significant periods and historical backgrounds of it.
Historical Awareness in Cebu
The strength and progress of a country is anchored on how well they know and honor its history. The means of historical awareness in Cebu is almost non-existent among the Cebuanos, although we push forward in tourism and promote beauty through sceneries and other aspects of culture yet never commemorate deeply on historical icons such as our other local heroes, and ancient cultures as well that is almost been forgotten in an urban Cebu. Nevertheless, as long as communities' like La Liga Henerales are now evolving in a learning state by real discovery by multiple resources, this will always reflect of how we appreciate love, patriotism and honor to our country and would look forward to progress.
Christmas in Colonial Cebu: A Themed Exhibit by Teresin Mendezona and Eva Gullas for Stylescapes 2019
Ever wonder how the yuletide season is celebrated in colonial times? This year at Stylescapes 2019, Teresin Mendezona and Eva Gullas collaborated to showcase the elegance of Christmas during the colonial period, specifically most of the Spanish regime.
This pop-up radiated the ambience of Christmas in the colonial times through the various details used within the setting. Specific pieces like the gansilyo table cloth, oil lamp, and the sketches were from Ms. Mendezona and Gullas themselves.
Aside from that, various table and living room pieces were sourced from Rustans and Metro Ayala, and was curated by Doro Barandino.