Radisson Blu Launches First Dilmah t-Bar in the Country
Radisson Blue Cebu launched the first Dilmah t-Bar in the country yesterday, March 3, with guest of honor, founder of Dilmah and the world's most experienced tea maker Merrill J. Fernando and son Dilhan Fernando.
Dilmah t-Bar at Radisson Blu Cebu celebrates an experience with the unique pleasure and natural goodness of 21 single origin teas, grown from low, mid and high altitudes from Sri Lanka, China, Japan and South Africa. Dilmah t-Bar is set to present a tea lifestyle with its collection of green teas, black teas, flavored black teas, infusions and very rare teas. The tea menu includes Morroccan Mint Green Tea, Ceylon Young Hyson Green Tea, Brilliant Breakfast, Rose with French Vanilla, Blueberry and Pomegranate, Lychee with Rose and Almond, Natural Ceylon Ginger Tea, Mango and Strawberry, Rooibos Pure Natural Organic, Natural Rosehip with Hibiscus, Sencha Green Extra Special, Single Estate Darjeeling, Tie Guan Yin and Rosemary with Peppermint Leaves.
Dilmah is no ordinary tea, it is a brand that is founded on a passionate commitment to quality and authenticity in tea. Tea perfection is found in a cup served hot, fragrant and delicious, chilled or sparkling over ice, or as a rich Dilmah t-shake. Whether taken hot or iced, these teas are designed to help people relax, invigorate and enhance life.
"For centuries problems of mankind have been solved over a cup of tea. Whether they were problem between nations, amongst businesses, even families, between husbands and wives, tea has been the soothing balm that helped their solution. The simple act of pouring a cup of tea is in itself an ice-breaker, providing pleasurable anticipation of the goodness that is to follow. I have dedicated over 60 years of my life towards providing that cup, not only to solve problems but to add sunshine, to our day with every sip of Dilmah." said Merrill Fernando.
Beyond the luxurious indulgence of nature's healing essence, Dilmah t-Bar has prepared tea-inspired gastronomy, featuring sweet and savory traditional high tea, served daily at the lower lobby from 3PM to 5PM.
Radisson Blu Cebu's General Manager Nishan Silva and Director of Food and Beverage, Ramon Makilan have been trained in the Dilmah t-Lounges, t-Houses, and t-Bars in operation in several global destinations including Poland, Belarus, Australia, New Zealand, United Arab Emirates, Sri Lanka and now in the Philippines, all offering a quiet and relaxing environment with a variety of cocktails, mocktails, hot teas, shakes as well as tea-inspired gourmet snacks, cakes and desserts.
For more information, please call (63 32) 402 9900 or email reservations.cebu@radisson.com Dilmah t-Bar is now brewing at Radisson Blu Cebu fro 9AM to 11PM.
Hilarious Series ramps up with Season 2
These two comedy series are now airing their season 2 programs.  Highly acclaimed and are must-watch rib ticklers in our opinion.
Resident Alien 2: starring Allan Tudyk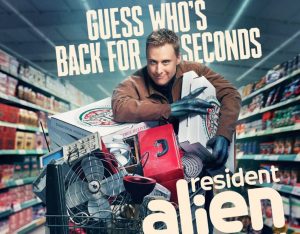 Space Force 2: starring Steve Carell
The Batman… now showing in theaters.
The Batman starring Robert Pattinson and Zoe Kravitz is now showing in selected local cinemas.  Critics' reviews have been good and it's a fresh intense take on the Batman story. They says it's a thinking man's version and I can't  disagree.  Catch The Batman now showing at Ayala Center Cebu and  SM City Cebu cinemas.
Imagene Bar Opens, Overlooking the City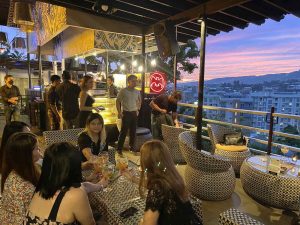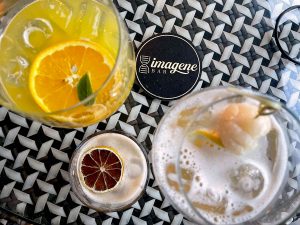 Enjoying some down time with a cocktail drink in hand among friends and a great view of the cityscape doesn't get any better at the newly opened Imagene Bar. If you've been meaning to find the right after-hours place, then head no further than Imagene Bar – a cozy enclave tucked along the hill-side of Nivel Hills on Cebu Veterans Drive.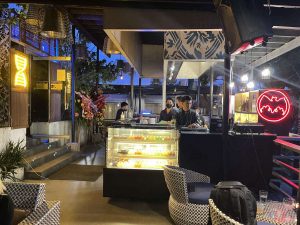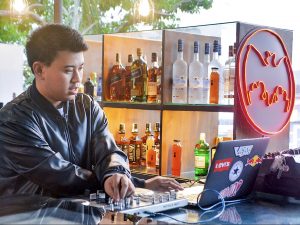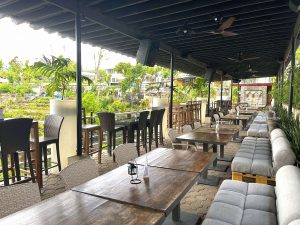 On the menu you'll find over 60 drinks and cocktails as well as some delectable Bar Chow put together by Imagene Bar founder Eugene Dy who's been serving up bottled cocktails online with a mobile event bar after a stint at the Spago in Marina Bay Sands Singapore.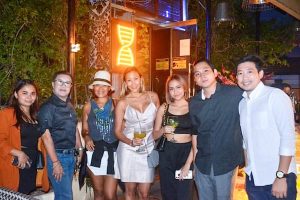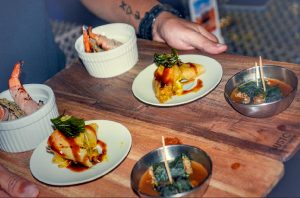 Imagene Bar accommodates up to 80 guests and is open Tuesdays to Sundays. Bar hours are from 5pm to 2am but it's best to make reservations on weekends.