Have you broken your New Year's resolution to eat healthy? Good news: It's not too late to pick up the habit again, especially with Zee Lifestyle Directory's guide to the most delectable salads in town.
CHOCOLATE SALAD
The Chocolate Chamber
The Chocolate Chamber's Chocolate Salad proves that chocolate on a salad is possible.
Served with the Chocolate High Tea from 3:21 p.m. – 5:21 p.m., this chocolate on fresh greens, tomatoes and lavender petals completes the ultimate TCC experience, alongside a light meal that includes raisin and lemon scones, homemade marmalade, pralines, artisan chicken sandwich, artisan tuna sandwich, and a cup of hot chocolate.
P. Quirino cor. Magsaysay Sts., Mabolo
63. 917 628 7661
Facebook: The Chocolate Chamber
ARABIAN SALAD
Brique Modern Kitchen
The latest venture of the Creative Cuisine Gourmet group might've been around for a while, but the city's gastronomes have already been flocking in and out of Brique Modern Kitchen along Salinas Road. It offers culturally diverse flavors you get to taste in their entrees and desserts.
An example is the Arabian Salad, made with fresh romaine lettuce, grapes, minced chicken breast, and a Middle Eastern touch of chick peas and pita chips, all smothered in a cucumber yogurt dressing. It's rich yet subtle in taste – a trademark of any Arabian dish.
42 Salinas Drive, Lahug
6332. 414 1720
Facebook: BriquePH
THAI PRAWN SALAD
Isidra Comfort Cantina
Famed to bring comfort food in a casual, cool setting, Isidra Comfort Cantina also dives into a sea of cuisines including Mediterranean, Tex-Mex, and Filipino. While their homegrown flavors are a hit, their Thai Asian Prawn Salad is a must-try.
This Isidra original is served with prawns grilled to juicy perfection, but the dish's hero is the crispy Asian vermicelli that adds to the bursting texture and flavor brought by its uniquely savory and spicy dressing.
Oftana Bldg., Jasmin cor. Don Mariano Cui Sts., Capitol
6332. 263 1101
Facebook: Isidra Comfort Cantina
GRATIN DE FRUITS DE MER AND SALAD
Tymad Bistro
Giving an ambiance of modern-day Paris, Tymad takes pride in dishes touched by the language of love.
The Gratin de Fruits de Mer and Salad offers a double hit of freshness. tossed with the harmonious blend of seafood's au gratin, crouton, and cheese, the greens exude a distinct rich aroma and delectable taste perfect after an all-day's work.
Maria Luisa Road, Banilad
6332. 239 7385
Facebook: Tymad Bistro
by Jane Enriquez and Bea Prospero
Originally published in Zee Lifestyle Directory, August-September 2014. Like Zee Lifestyle Directory on Facebook for more updates.
LONDON IN FULL BLOOM: An Exclusive Look at the recent Chelsea Flower Show
The Chelsea Flower Show in London, one of the most prestigious horticultural events in the world, returned in full glory in May 2023, captivating visitors with its stunning displays and landscape designs. Held annually on the grounds of the Royal Hospital Chelsea in London, this year's show proved to be a true feast for the senses, showcasing an array of breathtaking gardens, vibrant floral arrangements, and innovative landscaping. The 3-day event showcased 36 outdoor gardens, including four balcony gardens for small spaces. Inside the giant pavilion, blooms compete with each other, exotic flowers, roses, and many more.
The 2023 Chelsea Flower Show embraced a Nature's Harmony theme, with a strong focus on sustainability and mental health. The show's organizers emphasized the importance of sustainable gardening practices and biodiversity conservation, inspiring attendees to create beautiful outdoor spaces while preserving and protecting the environment.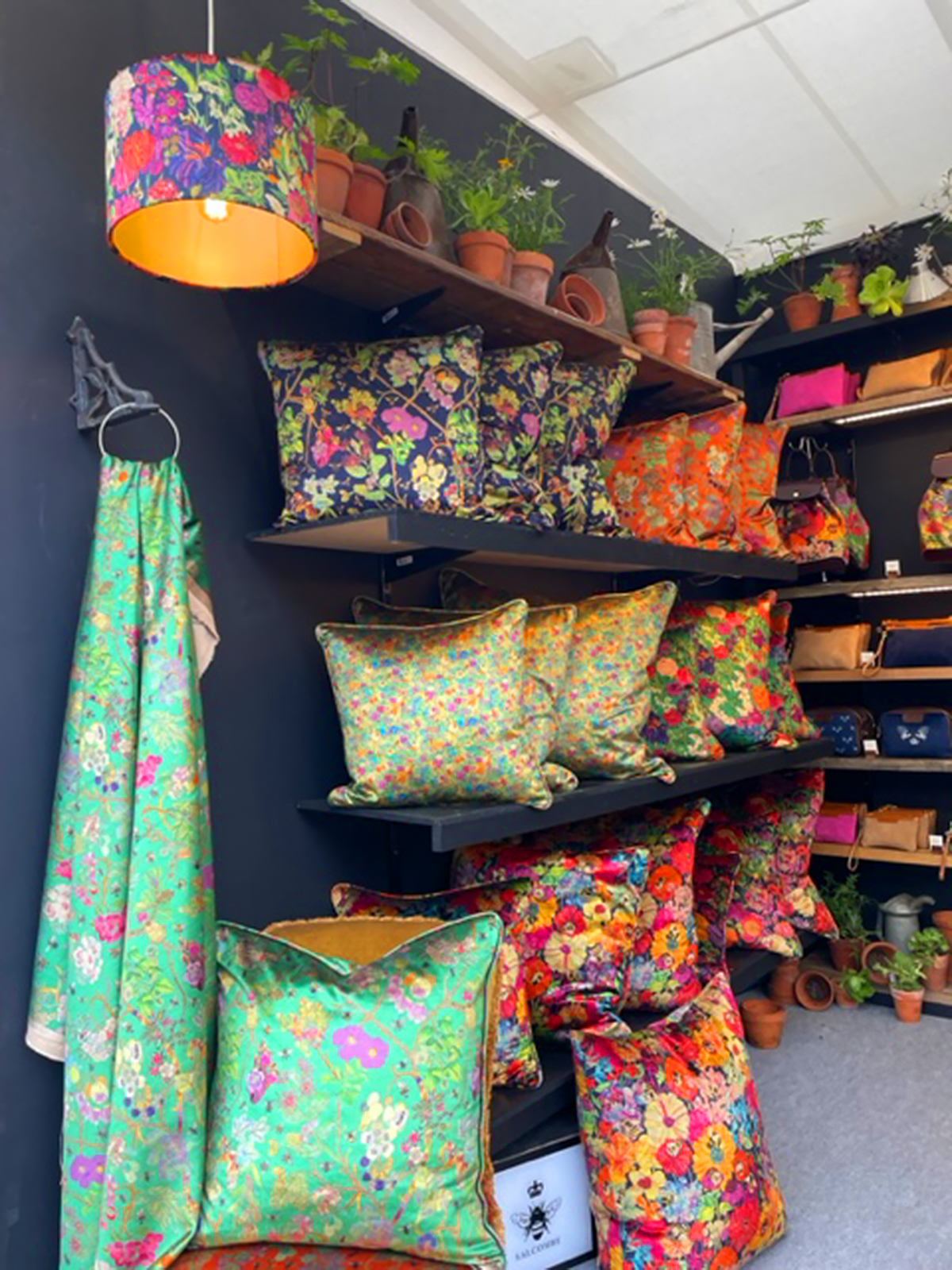 What's Cebu got to do with the Chelsea Flower Show in London? One person. James Doran Webb (https://www.jamesdoranwebb.co.uk), an Englishman working with driftwood, has been displaying his artworks for several years. James collects cast-off driftwood and shapes them into beautiful animal shapes that find places in some of the most iconic gardens. Leaping horses, owls, reindeer, and the occasional dragon, James Webb's creations are avidly collected by landscapers to add accent to gardens in all sizes, using cast-off wood, fitting perfectly with the sustainable element—something Mr. Webb has done quite well for the last decade.
***
The Philippine International Flower Festival will be held at the PICC in Manila from January 14 to 18, 2024. Watch out for more info from our website!