The Vagina Monologues returns to Cebu
If your vagina could talk, what would it say? If your vagina got dressed, what would it wear?
It's that time of the year again when the vaginas are coming… to Cebu, that is. Production company 2tincans Philippines, Inc. has been granted the rights for a V-Day Cebu presentation of The Vagina Monologues to raise money and awareness for local organizations that work to stop violence against women and girls.
The award-winning play is based on V-Day founder and playwright Eve Ensler's interviews with more than 200 women. With humor and grace, the piece celebrates women's sexuality and strength.
Through this play and the liberation of the word 'vagina', countless women throughout the world have taken control of their bodies and their lives. For more than sixteen years, The Vagina Monologues has given voice to experiences and feelings not previously exposed in public.
With a script that has, for the most part, remained unchanged, the challenge is how to put on a different show every time. This year's producing artistic director, Sarah Mae Enclona-Henderson has assembled a diverse cast of 20 women to bring the Monologues to life—Joan Saniel-Amit, Maxi Bolongaita, Laurie Boquiren, Cattski, Pami Estalilla, Bea Evardone, Chai Fonacier, Margo Frasco, Deborah Hayes, Candice Hintz, Gem Icamen, Gingging Navarro-Laude, Aleah Lim, Regal Oliva, Andrea Pateña, Stephanie Sitoy, Patty Taboada, Brazzy Valdez, Charlene Virlouvet and Jo-Ann Zaldumbide.
"With The Vagina Monologues being known more than ever as a successful, award-winning play, it is important to see that vagina monologues happen everyday," says Enclona-Henderson, who first brought The Vagina Monologues to Cebu back in 2001. "The stories are real and both women and men need to hear them."
This year's production will be for the benefit of Bidlisiw Foundation, Inc., a local non-government organization focused on helping the urban poor families and supporting women's causes.
The V-Day Cebu 2015 production of The Vagina Monologues is supported by The Henry Hotel, 22 Tango Records, Candice Hintz Photography, Castilex Industrial Corp., Hair by Gino Fonghe, Isidra Comfort Cantina, Jamaica Markets Corp. Koncepto Events, Makeup by Arnauld, MyAdvocacy, Saraban and Your House Doctors. Media partners include Y101 Always First and Zee Lifestyle.

THE VAGINA MONOLOGUES
Directed by Sarah Mae Enclona-Henderson
8:00 p.m. on May 23 and 30, 2015
Space 150, The Henry Hotel
For tickets and other queries, call 6332. 512 3134 or 260 7080.
Like V-Day Cebu on Facebook.
Meet the cast of this year's The Vagina Monologues
sittings editor Patty Taboada photography Candice Hintz graphics Ehds Javier makeup Arnauld hair Gino Fonghe locale The Henry Hotel
LADY CYCLISTS HIT THE ROADS AND SLOPES OF CEBU.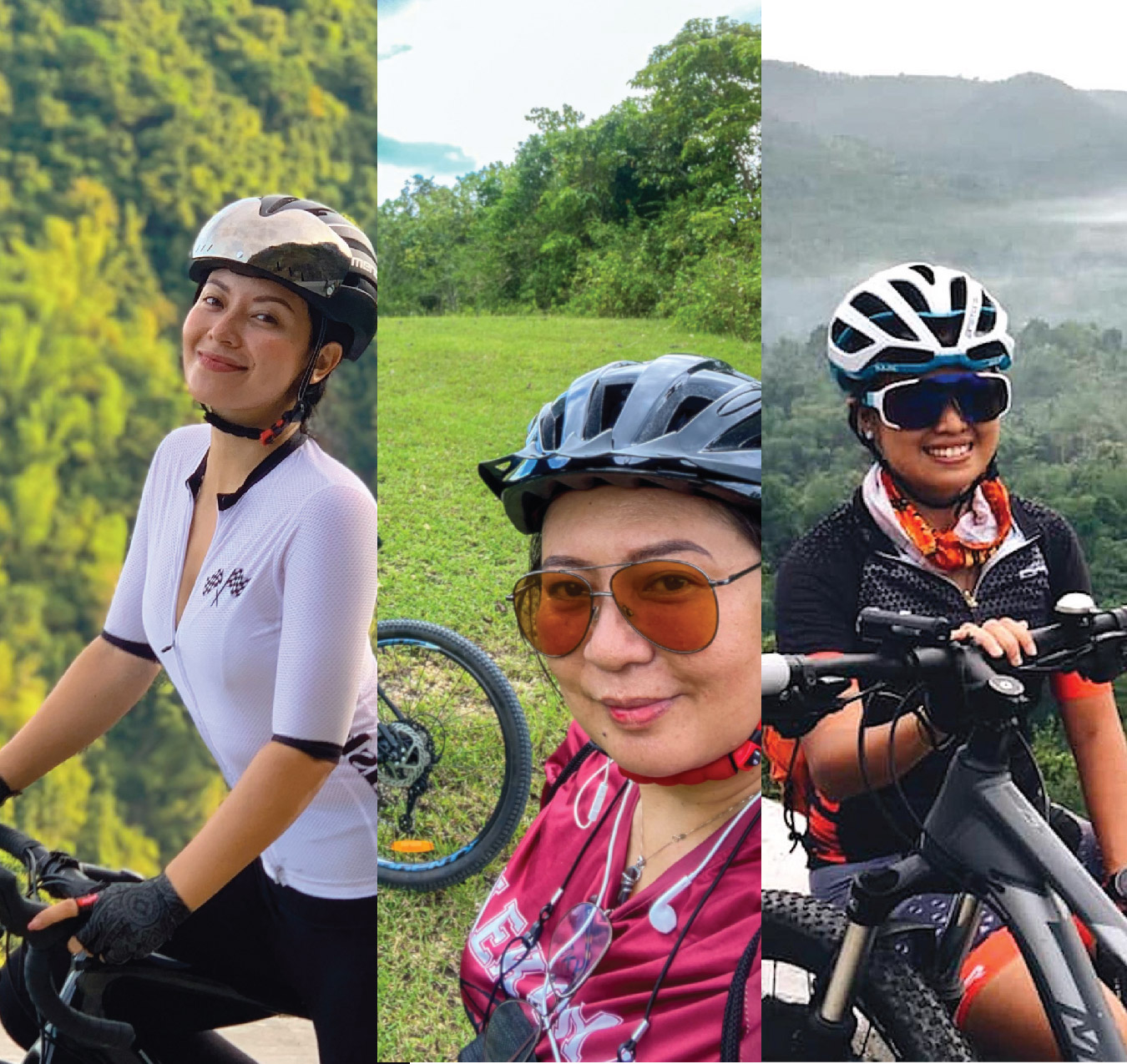 Cycling has been a growing sport and hobby for many years but it's popularity has erupted since the Covid pandemic.  People biking to work and for recreation is an everyday sight in Cebu.  More and more are joining the ride.  Many are quite serious about cycling.  I know three ladies who are among those who've gone long distances across Cebu.
How did you get into serious cycling?  What was your motivation?
Blinky de Leon.  Event Host, Product Endorser & Influencer
" I've been into cycling since I was a kid. A little backstory, I was around 10 years old when my dad surprised me with my first custom-made mountain bike. I still keep it until now, in fact I had it refurbished. It's the most sentimental thing I ever received since it was his way/gesture to catch up with me after not seeing each other for almost 6 yrs. My dad is based in Germany and he also loves cycling and makes his own bamboo bike."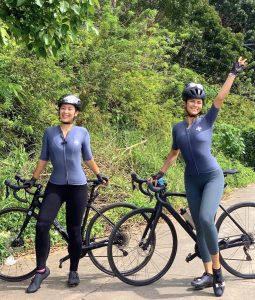 "Just a year ago though, my friend Gazini randomly, out of nowhere, picked me up from home to bike with her to the South of Cebu. I felt really excited and motivated to get back on track because it's very nostalgic and brings back so many great memories. And since then, the rest was history. We've been joining different groups, tried different routes and conquered different heights. I've met so many cyclists with very inspiring stories in the bike community who kept me feeling motivated too. I also look forward to the sights and the adventure that comes along with it."
Yumz Mariot. Branding & Marketing Consultant
"I used to bike along with rock and wall climbing. I am lousy with ballgames which is why. Our usual route were Talamban and Mactan but one time, managed to ship gears all the way to Dumaguete for a quick ride to Valencia, the next town located at a higher elevation. Those were days when I did it for fun and what bike I was using did not matter."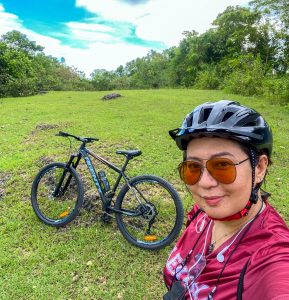 "Fast forward to 2021, a year after the pandemic lockdown began, I realized I have been lazy to do any fitness routine. Too caught up on juggling between house chores and Work from Home deliverables (I work as a Branding and Marketing Consultant), I started to feel my body needs to move as much as my brain does. A hysical fitness routine is as important as what I eat, or what I read or watch. So I decided to invest on a decent MTB, just very recently and got myself a much necessary restart. What motivates me even more is the area where I currently reside at. It is vast, fresh, green and safe for solo bikers like me."
Prime Sarino. Digital Media Creative
"I started biking as a young teenager and I got the idea to start it as an adult hobby 3 years ago. I was already into running and I thought it would be great to venture into another outdoor activity to keep me occupied after work hours and weekends. I was set to travel for a year so I had to put aside the idea first but came pandemic. We were all forced to stay put and everything was put on hold. Cycling became my diversion. My cyclists friends invited me to quick and short rides. I enjoyed my first 50km ride and the sceneries and routes most of all. It also helped channel a positive mindset during the hard hit season of the pandemic. Not to mention it's also another way to stay fit when we were forced into inactivity during the quarantine."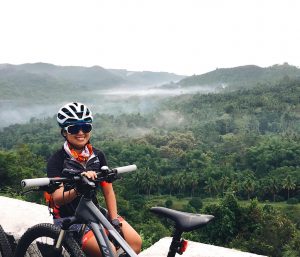 Next in Part 2, we ask the ladies about their cycling experiences and memorable moments…
by: Zen
Netflix Original Releases We're Excited for This August 2021. Part 3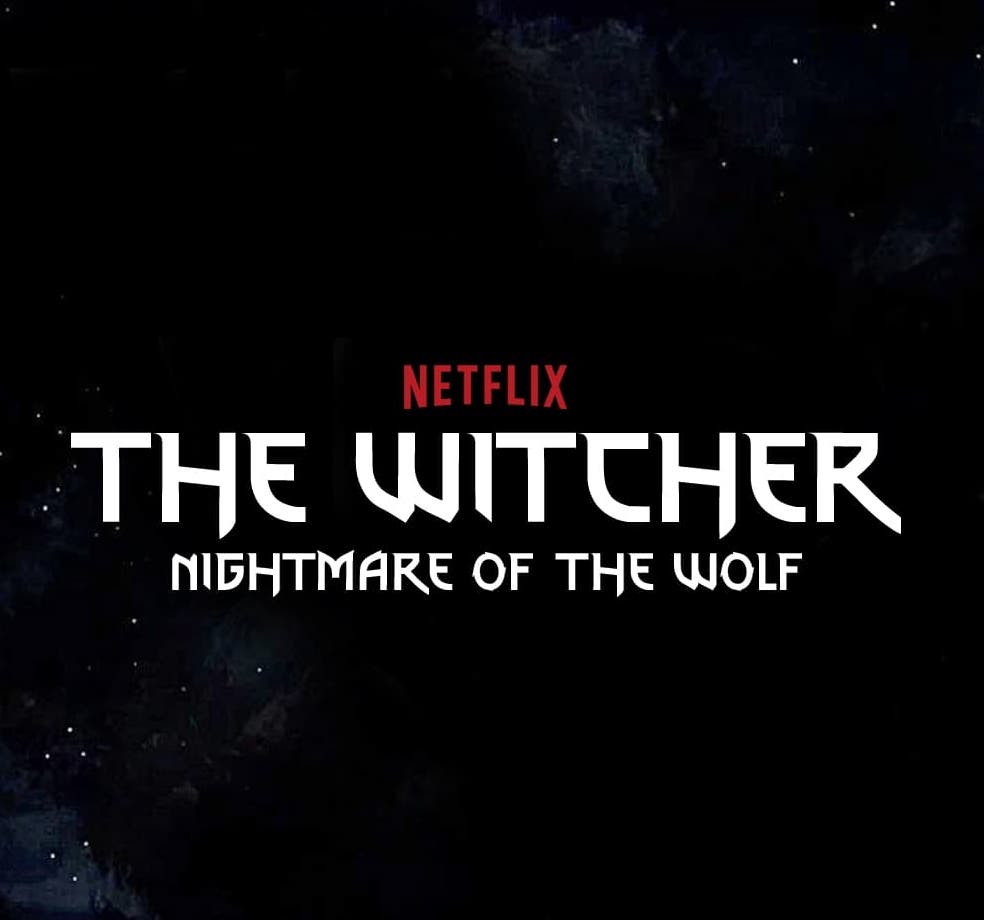 The Witcher: Nightmare of the Wolf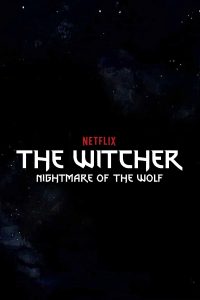 Coming to Netflix: August 23
Netflix's The Witcher series gets an anime prequel film focusing on the origin story of Geralt's mentor and fellow witcher Vesemir. While we're still waiting for the second season of the series, we're sure this film will be more than enough to tide us over.
He's All That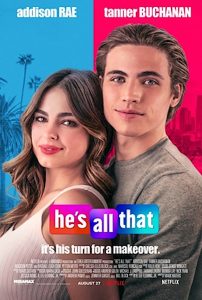 Coming to Netflix: August 27
From the director of Mean Girls comes another teen comedy starring TikTok star Addison Rae. He's All That is a remake of the 1999 film She's All That, proving Taylor Swift right in her theory of the 90's coming back stronger than ever.
Sparking Joy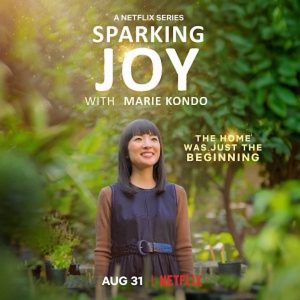 Coming to Netflix: August 31
We all remember when Marie Kondo helped us declutter our houses and better our lives with her hit show, Tidying Up With Marie Kondo. This August, she's back with another show called Sparking Joy which follows her helping people struggling to balance work and home life.
by: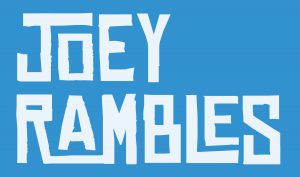 Netflix Original Releases We're Excited for This August 2021. Part 2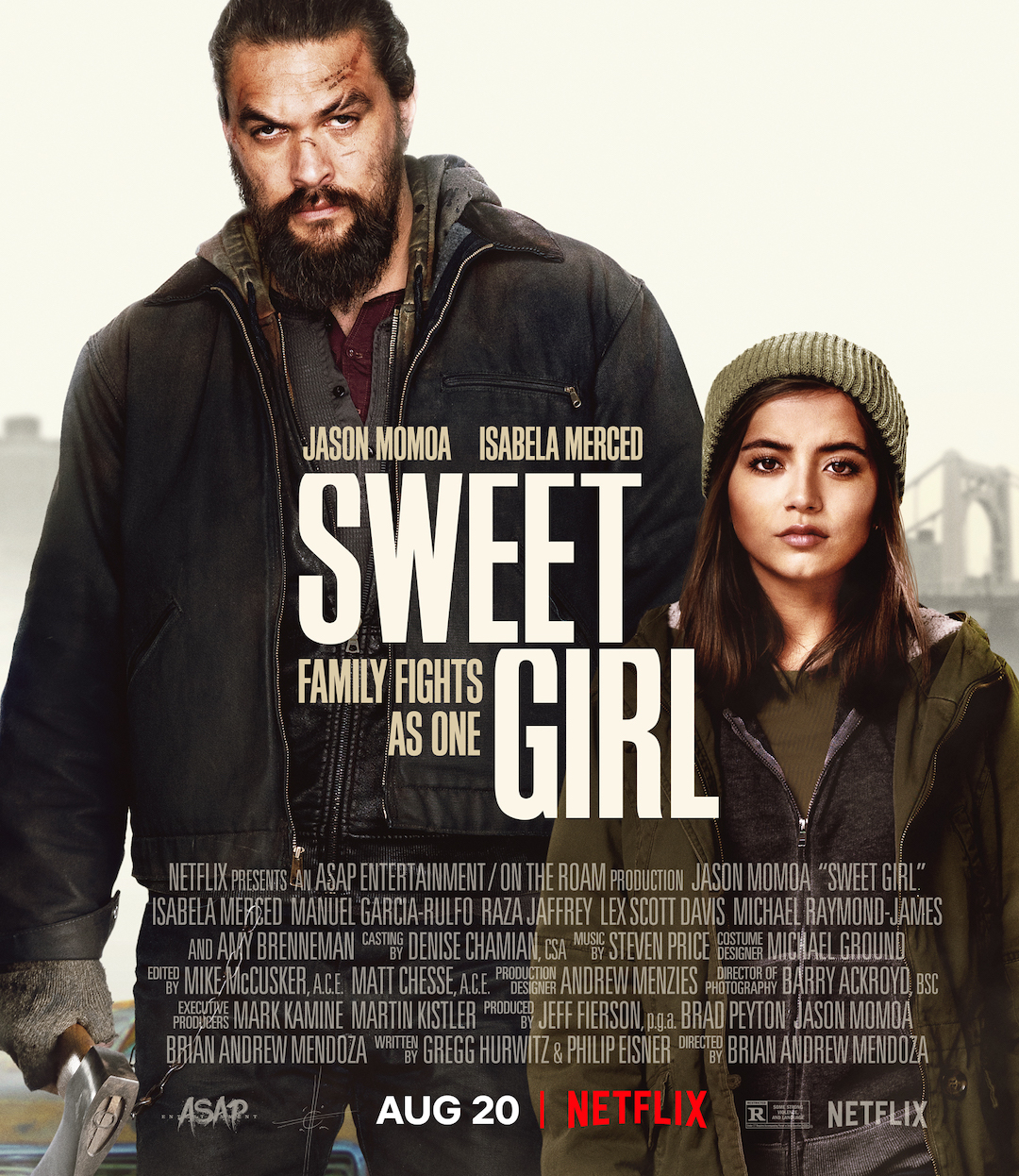 Here's the upcoming Netflix Originals we like for mid-August.  Great fun, exciting, and binge-worthy Netflix original releases.
Sweet Girl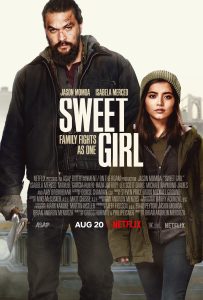 Coming to Netflix: August 20
This is another Netflix action thriller film we're excited for. This film stars Jason Momoa as a devastated husband determined to avenge his wife's death while protecting his daughter and is sure to put us on the edges of our seats the whole way through.
The Chair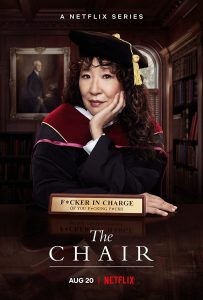 Coming to Netflix: August 20
Sandra Oh stars in this upcoming comedy-drama miniseries as the new chair of the English department at a major university, struggling to meet the demands and expectations of her new position. We're sure this is another great binge-watch from Netflix.
The Loud House Movie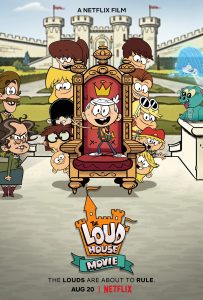 Coming to Netflix: August 20
The popular Nickelodeon animated series gets a film which features the characters of the series on a holiday trip to Scotland. This film is perfect if you're a fan of the series or you've got kids who are.
by: