The 23 independent Filipino films you should watch
While certain movies go against the norm, mainstream Filipino blockbusters have a reputation for clichéd and formulaic plots, repetitive celebrity tandems, and standard happy endings, among other factors. But when you delve into the world of independent movies, you'd find that there are some quality films that help elevate the local industry into something world-class.
The Binisaya Film Festival 2016, running from September 17 to 24, aims to help promote these movies by bringing them to a wider audience. After years of small screenings in coffee shops and under the bridge communities, this year marks the first time the festival will take place in commercial theaters.
Here are some of the independent films worth checking out:
2013
A romantic misadventure leaves our protagonist struggling with depression. He finds himself in the care of a male nurse, who lives with his gay brother. Together, they dole out equal measures of care and taunts to their patient. But one day, the urge to take revenge is felt. Bodies are dismembered and mutilated. No guilty party is spared. Will history be easily outrun?
ALUNCINA
One day in the life of a young woman in a burgeoning city.
AMBIHAS
When Jaylou, a mechanic, discovers the code of conventional courtship, he decides to use that discovery to carve his name in history. What could possibly go wrong?
COBRA
A bet collector makes the gamble of his life.
ENGKWENTRO
Pepe Diokno
"Engkwentro" follows two teenage brothers attempting to escape an unnamed city controlled by an iron-fisted mayor. They must first break away from the cycle of crime, while trying to run from rival gang leaders and the state's murderous vigilantes.
FAMILIAR STRANGERS
There is a social transformation worldwide into a positive attitude that unites us instead of tears us apart. Familiar Strangers: Conversations on the Near Future explores this very shift through a series of performative dialogues from a personal and local viewpoint. As a small-scale gold miner, Henerose Lorono can often be found digging for gold in his tunnel. Whereas, this practice seems to affect nature negatively, people's lives have improved in financial terms. Heneroso's daughter is now able to study.
GET CERTIFIED
Heaven or Hell? These are the paths that the resurrected lost souls have to choose in the afterlife. But for Angelica — it's hell or nothing! Will her strong conviction to become a full-fledged demon be enough for her to get certified?
GUGMA NI OLIVIA
Christian Linaban
Olivia, who sells knives for a living, develops a romantic obsession with her next door neighbor, Jeffrey.
HAPPY FIESTA
A Western man in black pays local hospitals nightly visits carrying an ice bucket. Later revealed as a member of an international organ-trading association, he seduces women into spending nights with him with his ulterior motive. This night, however, he meets a mysterious woman who proves to be his match.
HINAGUNOY SA GURYON
It was in the humble and peaceful countryside where the clouds spread across the sky and the palm leaves sway to the fresh mountain breeze that a growing fledgling experiences the pain of loss, the loss of time, and the time unspent with the father he never met. We follow the life of this tree sparrow towards the end of his, and the start of another.
INAHAN SA KANUNAYNG PANABANG
Three brothers quarrel over the rights of their ancestral home and the care of their mother suffering from Alzheimer's disease.
JUNILYN HAS
A dancer in a nightclub, Junilyn has to learn new moves to attract more customers during the Pope's visit to the Philippines. But while she rehearses, she is also preparing her bold move to free herself.
LOLA
This is a portrait of my grandmother. Every day, she would sing her song while threading sorghum seeds that she sells in the market.
LUNCHBOX
A mother works abroad leaving behind her sick husband and young son who couldn't stand each other. Both boys suffer from intense longing of the same woman they loved and started drifting in a world of their own; Father drowns his sadness with his vices while son escapes through his drawings of imagined adventures, but an accident forces both boys to work together to become better men.
MISS BULALACAO
Ara Chawdhury
A young drag queen, Dodong, joins a barangay gay pageant to gain acceptance in his father's community. He is instead met with hostility from his father, who chases him to a jungle, where he sobs to a lone bright star. What follows is the strangest night in his entire life, and an even stranger 9 months when he realises he is pregnant. With his only his stepmother, Lisa, as support, Dodong deals with ridicule from a barangay who does not believe him – until the rumours become a headline in a tabloid, "BAKLA, INA NG DIYOS"
ONE DAY, ISANG DIWA
Two people facing the same fate and meeting the same end: sadness, darkness, fulfillment, and enlightenment. Will they find solace until they learn to accept life as it is?
PAKIGBISOG
A few days after a super typhoon ravages a small town in the Philippines, a lone survivor scavenges for food in an abandoned compound. He stumbles upon a large can of food which he takes for himself but also discovers another desperate and starving survivor willing to use violence.
PROLOGO SA ANG DAKILANG DESAPARECIDO
It had been 325 years that the Philippines was under Spanish rule when the Revolution, led by Andres Bonifacio, exploded on August 21, 1896. But on May 9, 1897, Bonifacio was charged with death sentence by rival revolutionaries led by Emilio Aguinaldo. Bonifacio's body has never been found. His wife, Gregoria De Jesus, searched for his body in the mountains for thirty days, calling for Andres and even spirits to help her find her husband.
SARANGHAE MY TUTOR
Victor Villanueva
Benjamin teaches English to Koreans in an ESL centre. Despite his mundane and routinary life, he still believes that he will find his soul mate. One day, as if destiny intervened, he meets his new Korean student, Mi-Ok North Park…. it was love at first sight! Is this the soul mate that he's been longing for? Will there be a happy ending between the shy Cebuano teacher and the beautiful Korean Angel despite their language barriers?
STATIC
An inspector tries to get to the bottom of a local drug-related killing.
SUPERPSYCHOCEBU
A young man is on a quest to find a mythical strain of cannabis called the SUPERPSYCHOCEBU. Along the way, he meets characters that appear to have lost their minds after trying it, one of them even possessed by the Devil, at which point he starts questioning whether he's in for some good weed or just one hell of a bad trip.
UWAN INIT PISTA SA LANGIT
Keith Deligero, Remton Siega Zuasola
A story about heaven and hell.
YES
Miguel gives a surprise wedding proposal to his girlfriend Jonah, when in the middle of the proposal Jonah secretly leaves and appears to have been cheating on him over a mysterious guy named Henry. Miguel retreats to a bar where he meets the temptress Melena. He now faces the dilemma of sulking on his fate with Jonah or accept the sweet invitation of Melena?
BINISAYA 2016 SCHEDULE OF ACTIVITIES:
SATURDAY, September 17
SM Seaside City Cebu
6:30 – 7:00 p.m.
Lunchbox (Remton Siega Zuasola | PG)
7:00 – 7:30 p.m.
Q&A with the cast and crew
8:00 – 10:00 p.m.
ASIAN SHORTS:
Daughters of a Lesser God (Ammar Aziz | Pakistan | PG)
Fat Boy Never Slim (Sorayos Prapapan | Thailand | R13)
Lo Sum Choe Sum (Dechen Roder | Bhutan | R13)
Sepatu Baru (Aditya Ahmad | Indonesia | PG)
There Is No Poetry Here (Kalinga Deshapriya | Sri Lanka | R13)
Three Wheels (Kavich Neang | Cambodia | PG)
MONDAY, September 19
UP Cebu
6:00 – 7:30 p.m.
BINISAYA CLASSICS
Saranghae My Tutor (Victor Villanueva)
Gugma ni Olivia (Christian Linaban)
Uwan Init Pista Sa Langit (Keith Deligero, Remton Siega Zuasola)
7:30 – 8:00 p.m.
Q&A with directors
TUESDAY, September 20
CIT
2:00 – 3:30 p.m.
BINISAYA CLASSICS
3:30 – 4:00 p.m.
Q&A with directors
WEDNESDAY, September 21
CNU
2:00 – 3:30 p.m.
BINISAYA CLASSICS
3:30 – 4:00 p.m.
Q&A with directors
Robinsons Galleria
5:00 – 7:30 p.m.
Engkwentro (Pepe Diokno | R13)
8:00 – 9:30 p.m.
Miss Bulalacao (Ara Chawdhury | R13)
THURSDAY, September 22
USJR MassComm Studio
2:00 – 3:30 p.m.
BINISAYA CLASSICS
3:30 – 4:00 p.m.
Q&A with directors
FRIDAY, September 23
USC SAFAD Theater
1:00 – 4:00 p.m.
Filmmaker's Forum with FDCP chair Liza Diño-Seguerra
4:00 – 4:30 p.m.
Prologo sa Ang Dakilang Desaprecido (Lav Diaz)
SATURDAY, September 24
USC SAFAD Theater
9:00 – 12:00 p.m.
The Film Business and Production with Cebuana producer Bianca Balbuena
SM Seaside City Cebu
1:00 – 3:00 p.m.
REGIONAL SHORTS IN EXHIBITION
Happy Fiesta (Joe Bacus | Cagayan de Oro)
2013 (Eluna Cepeda | Manila)
Cobra (Marco Campos | La Union)
Aluncina (Grace Marie Lopez | Cebu)
Familiar Strangers (Eric Peter | Compostela Valley/Surigao del Sur)
Pakigbisog (Steven Atenta | Cebu)
Junilyn Has (Carlo Francisco Manatad | Tacloban)
Lunchbox (Remton Siega Zuasola | Cebu)
3:30 – 5:00 p.m.
SHORTS IN COMPETITION
Lola (Roberta Fuentes | Bantayan | PG)
Hinagunoy Sa Goryon (Karl Derick Sia | Cebu | PG)
Inahan Sa Kanunayng Panabang (Chloe Veloso | Cebu | PG)
One Day, Isang Diwa (Nickle John Lim | Davao | R13)
Static (Jose Victor Bacsarpa | Cagayan de Oro | R13)
Get Certified (Isaias Herrera Zantua | Cebu | PG)
Ambihas (Jaylou Dari | Cebu | PG)
Yes (Hanz Florentino | Cebu | R13)
5:10 – 5:30
Q&A with Directors
6:00 – 7:30 p.m.
SUPERPSYCHOCEBU (Christian Linaban)
7:30 – 8:00 p.m.
Q&A with the cast and crew
Like Binisaya on Facebook for more updates.
All plot synopses courtesy of Binisaya.
Largest Skechers Store in the Philippines 
Opens at Ayala Center Cebu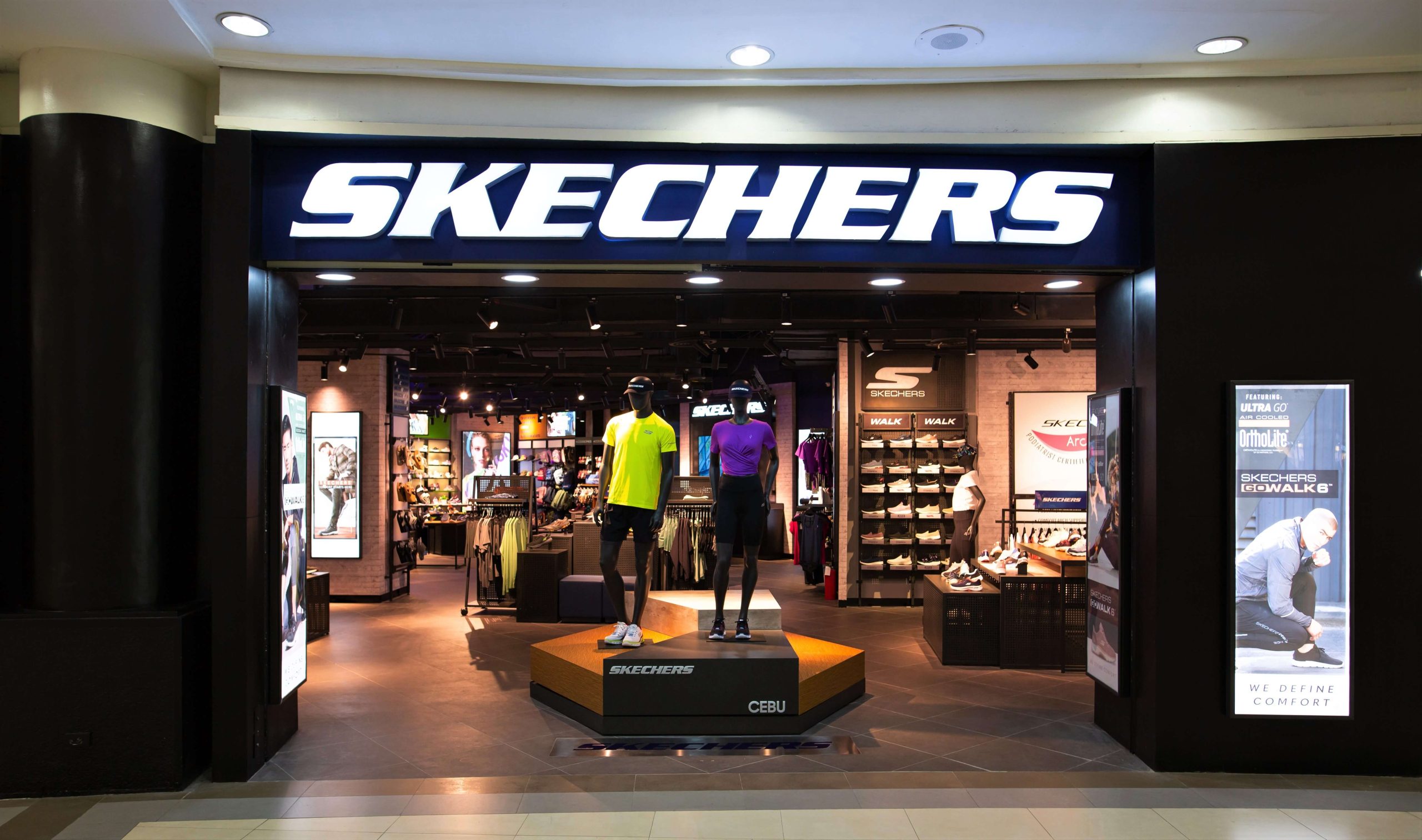 Skechers, The Comfort Technology Company™, is continuing its expansion in the Philippines with the opening of its largest store in the country at Ayala Center Cebu.
Following the recent opening of five (5) locations in Metro Manila and one (1) in North Luzon, the new Skechers store in the queen city of the south, Cebu City, is in the heart of the region's premier shopping, dining and entertainment destination, and sets the global lifestyle brand up to deliver stylish and innovative footwear and apparel to more Filipinos in the Visayas.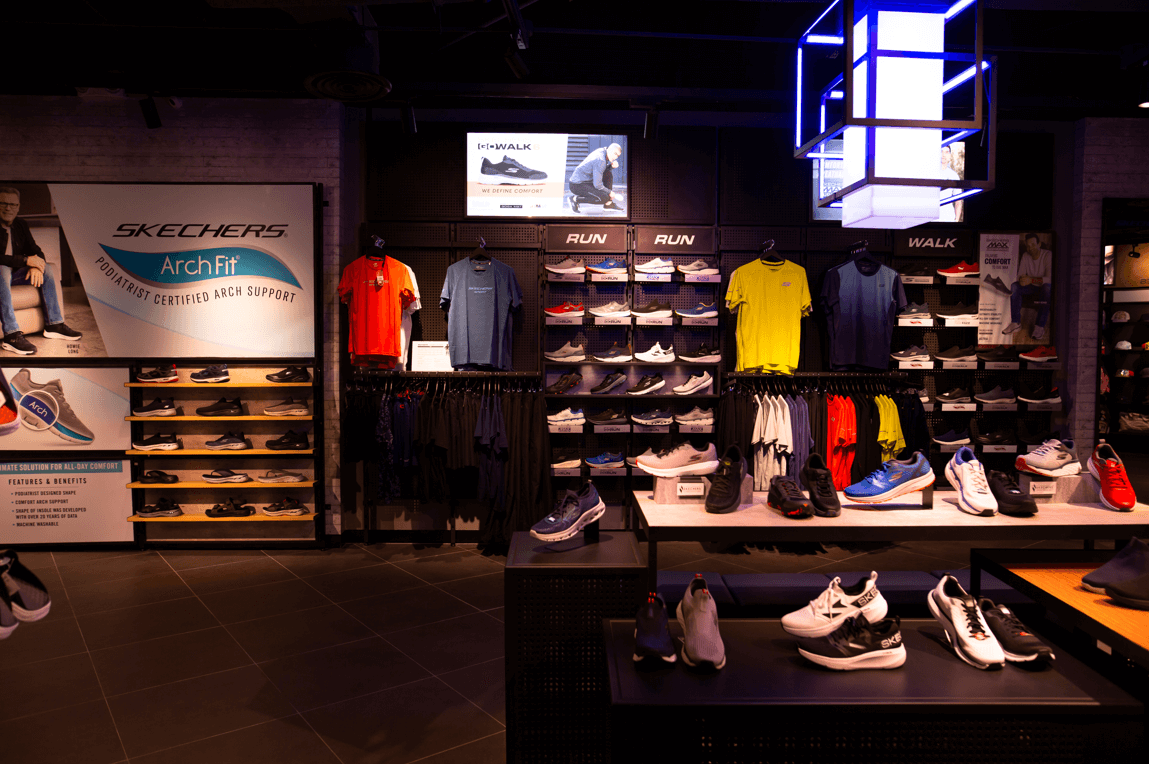 "We are delighted to continue our expansion in the country with the opening of our largest store in the Philippines here at Ayala Center Cebu in Cebu City," shared Skechers Philippines country manager Sue Pasustento. "With its prime location and an extensive offering of Skechers footwear, apparel and accessories, this store will be a showpiece for the brand and allow more Cebuanos to directly experience the comfort, style and innovation that defines Skechers around the world."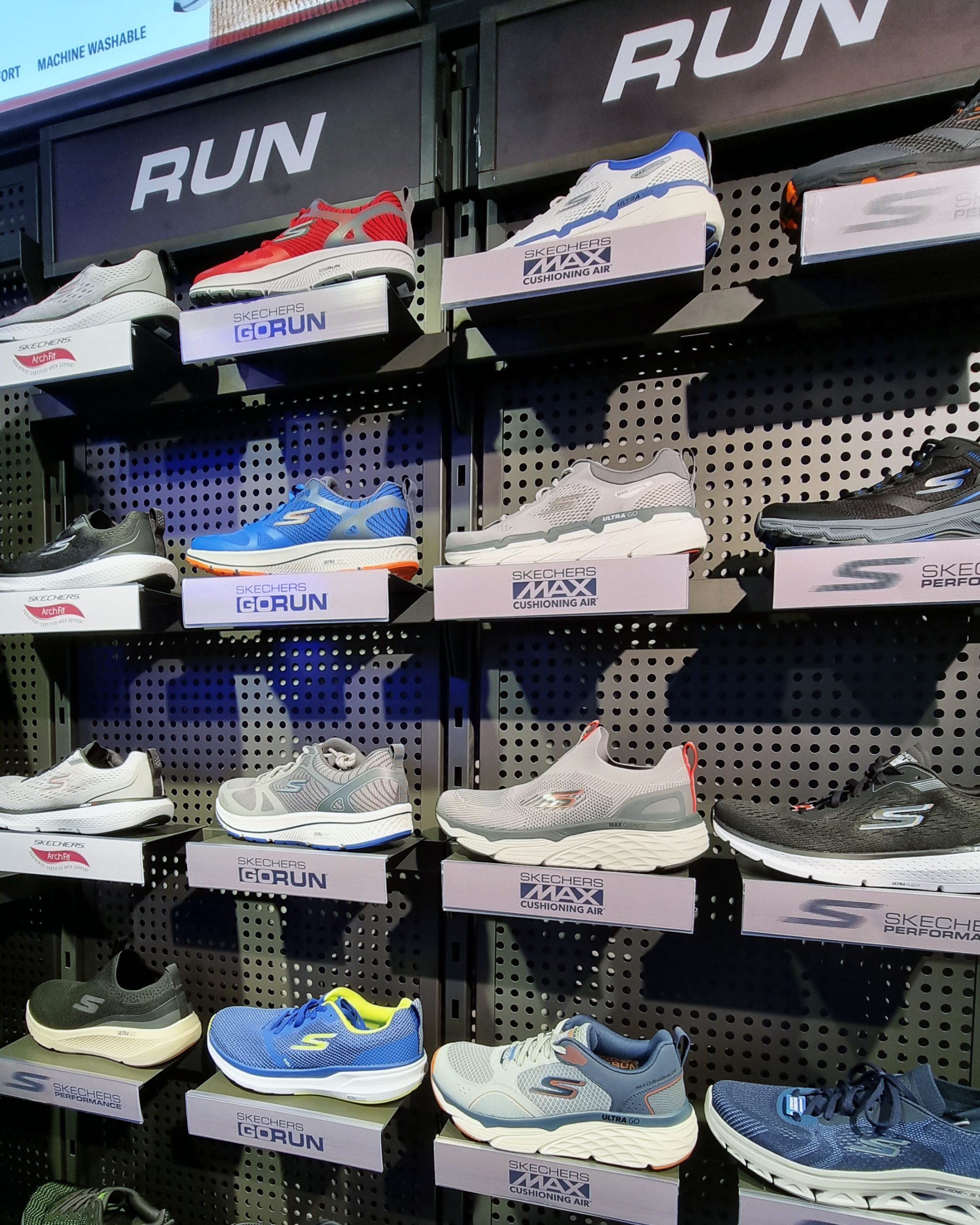 Located on the 1st Floor of Ayala Center Cebu in Cebu City, the latest Skechers store in the Philippines features a mid-century modern style inspired design, opening the interior space to bring in the outdoors. The 3,400-square-foot store will offer a wide range of Skechers footwear, apparel and accessories including fashion product, lifestyle looks and Skechers Performance shoes for sport enthusiasts, including Skechers GO WALK, one of the brand's best-selling categories.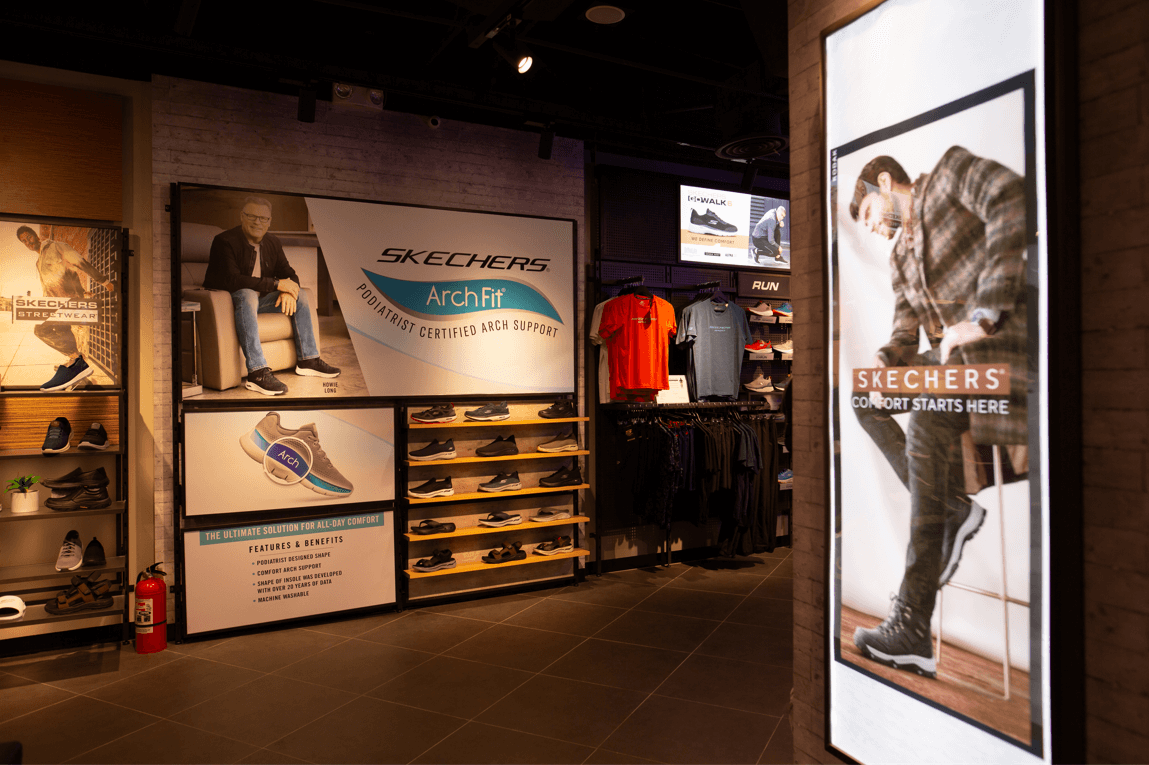 Skechers' offering is enhanced with the company's signature comfort innovations—including its patented Skechers Arch Fit Technology™, Skechers Max Cushioning Technology™, Skechers Hyper Burst Technology™, Skechers Air-Cooled Memory Foam®, Skechers Relaxed Fit Technology™ and Skechers Stretch Fit Technology™.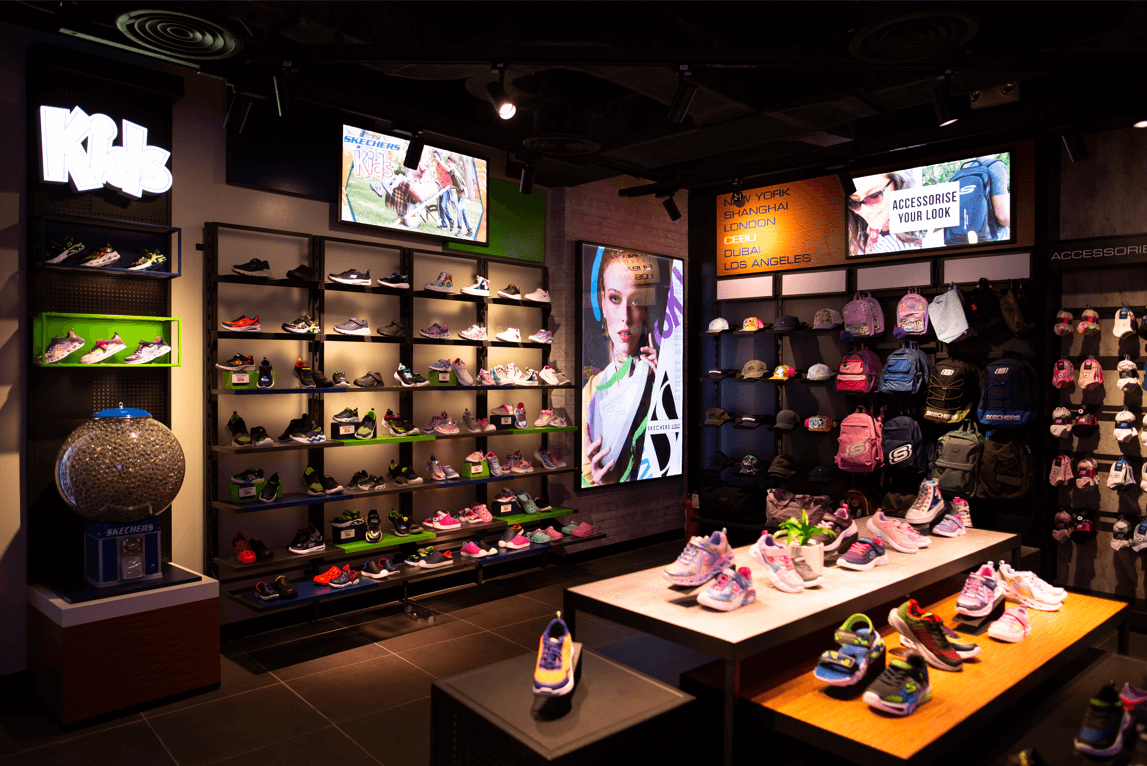 Skechers' wide selection of versatile and functional apparel, which include hoodies, jackets, sportswear and shirts, as well as socks, backpacks and hats, allows consumers to dress head-to-toe in active lifestyle looks. 
Established in 1992, Skechers' reputation for style, innovation, quality, and comfort have helped the brand expand worldwide. In 2021, the company transitioned its operations in the Philippines, becoming a directly owned operations and expanding its capital investment in the country. Skechers now has five stores in Metro Manila and seven total retail destinations across the Philippines.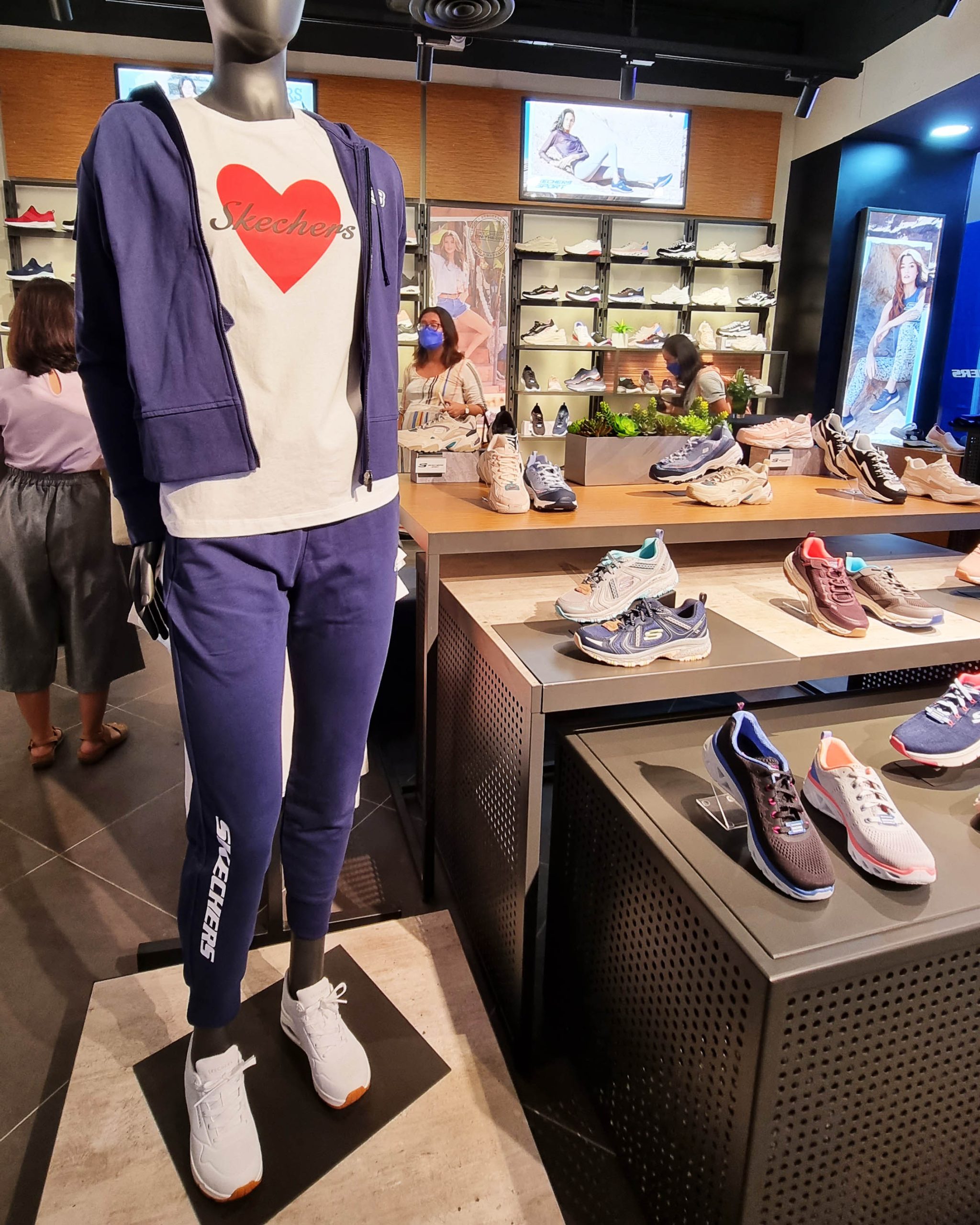 About Skechers USA Philippines, Inc. and Skechers USA, Inc.
Skechers USA Philippines, Inc. is operated by Skechers USA, Inc. (NYSE:SKX), The Comfort Technology Company based in Southern California. Skechers designs, develops and markets a diverse range of lifestyle and performance footwear, apparel and accessories for men, women and children. The Company's collections are available in over 180 countries and territories through department and specialty stores, and direct to consumers through digital stores and 4,308 Company- and third-party-owned physical retail stores. The Company manages its international business through a network of wholly-owned subsidiaries, joint venture partners, and distributors. For more information, please visit about.skechers.com and follow them on Facebook and Instagram.
Citizens of the World: CAMPAIGN 2KRAINE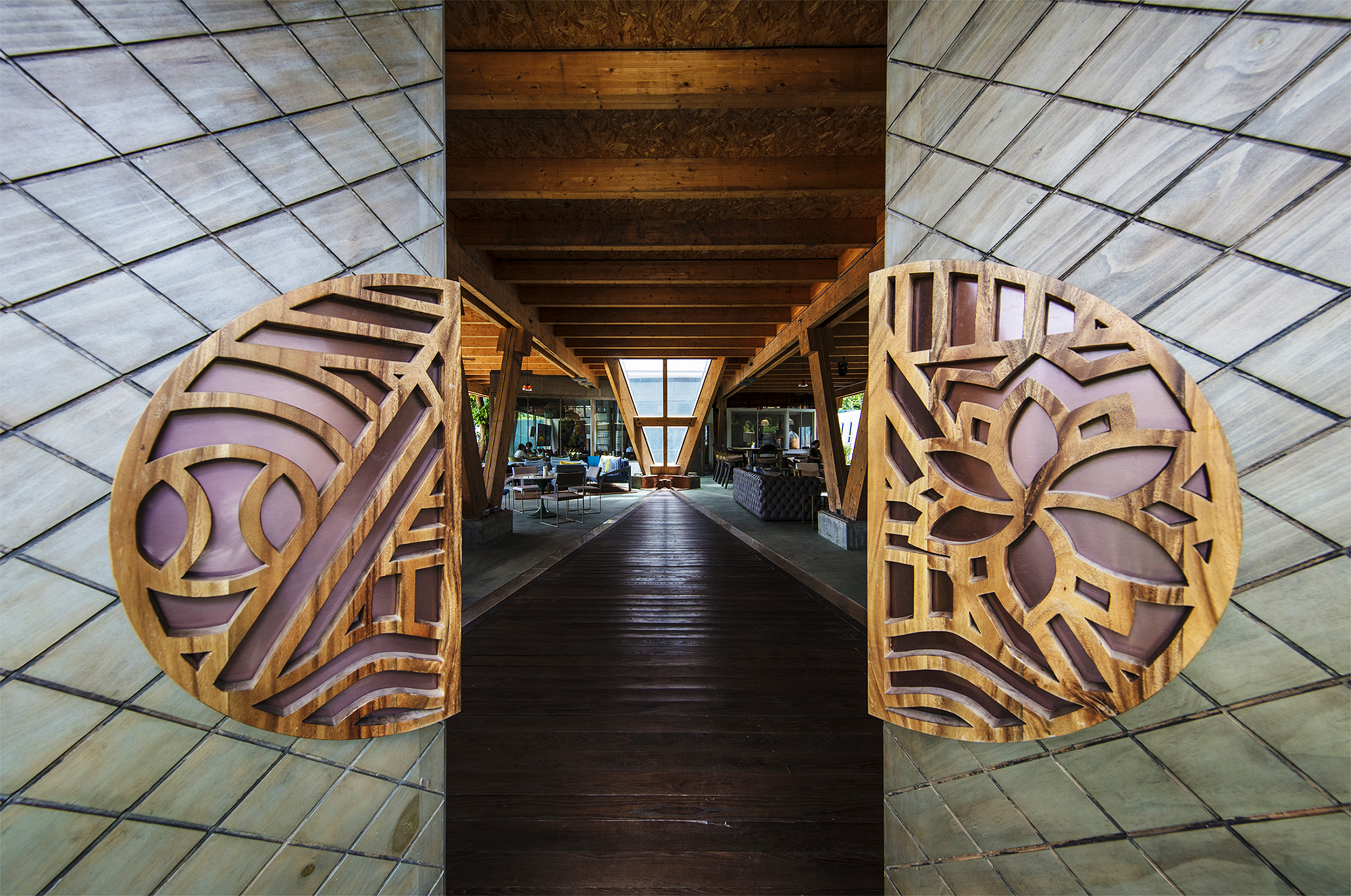 Citizens of the World: CAMPAIGN 2KRAINE
By Eva Gullas
"We are all citizens of the world. What's good for you, must be good for all. If you are lost, share a plate with a stranger… you will find who you are."

-Jose Andres, renowned Spanish Chef and founder of World Central Kitchen
Where there are humanitarian disasters, you will find the volunteers of World Central Kitchen.  In their midst will be local chefs, most of them inspired by its iconic founder, celebrity chef José Andrés. Founded in the aftermath of the Haiti earthquake in  2010, World Central Kitchen established its "chef network," of global professional chefs. The vision was for a kind of "chefs without borders" program where volunteers would enact positive change by cooking using local knowledge and resources. Last year, they even came to the island of Siargao in response to an Instagram plea for help after typhoon Odette almost levelled this idyllic paradise. WCK sponsored 2 community kitchens for 2 months serving 250 to 500 meals per day in Siargao.
Chef José Andrés was born in Spain where he honed his culinary skills at the eponymous El Bulli under Ferran Adria. By the time he moved to the US in 1991, he was well on his way to being part of the celebrity chefs, with his Bazaar restaurant at the then SLS Hotel in Beverly Hills a favorite hang-out for Hollywood stars. Michelin stars and James Beard awards followed closely. These days though, Jose Andres spends his time in kitchens all over the world while his top rated chain of restaurants in the US continue to thrive. There's a Bazaar restaurant at Las Vegas and Miami, and if you happen to be in the area, check out their amazing servings – it's worth the splurge especially since it is owned by this great humanitarian!
With the Ukraine invasion delivered to us in sharp details tru social media and TV, it's hard to ignore. And so, it was a natural conversation to be able to do something about it even in a small way. On a full-moon evening a few days ago, joining us at a beachside home for dinner was Matthew Wood, the German singer guest of Miranda Konstantiniduo who is here for a few days to shoot his latest music video. Sated with a good meal by the sea, we idly discussed a fund raising event with Matthew. We have been so engrossed with local politics and a looming election in just 2 months, that it was refreshing to talk about something bigger than our small world. Butch Carungay, seated in front of me, took the idea to heart and by the following day, he had the graphics for the event, and a ready rolodex of possible donors for the silent auction. Getting on board the following night was Carlo Cordaro, who happily lent us the second level of Asmara Resort. To complement Matthew, Cebuana singer Doods Osmena also will belt out a few songs. An impressive list of items for the silent auction is being compiled by Butch, composed of overnight stays at top resorts, artworks and furniture pieces from named artists.  We will post a list on the day of event. 
It is sponsored by Zee Publications Inc., in our first foray after having been dormant during the pandemic and typhoon Odette. Zee will soon be launching a new artsy printed magazine called Eatz Cebu!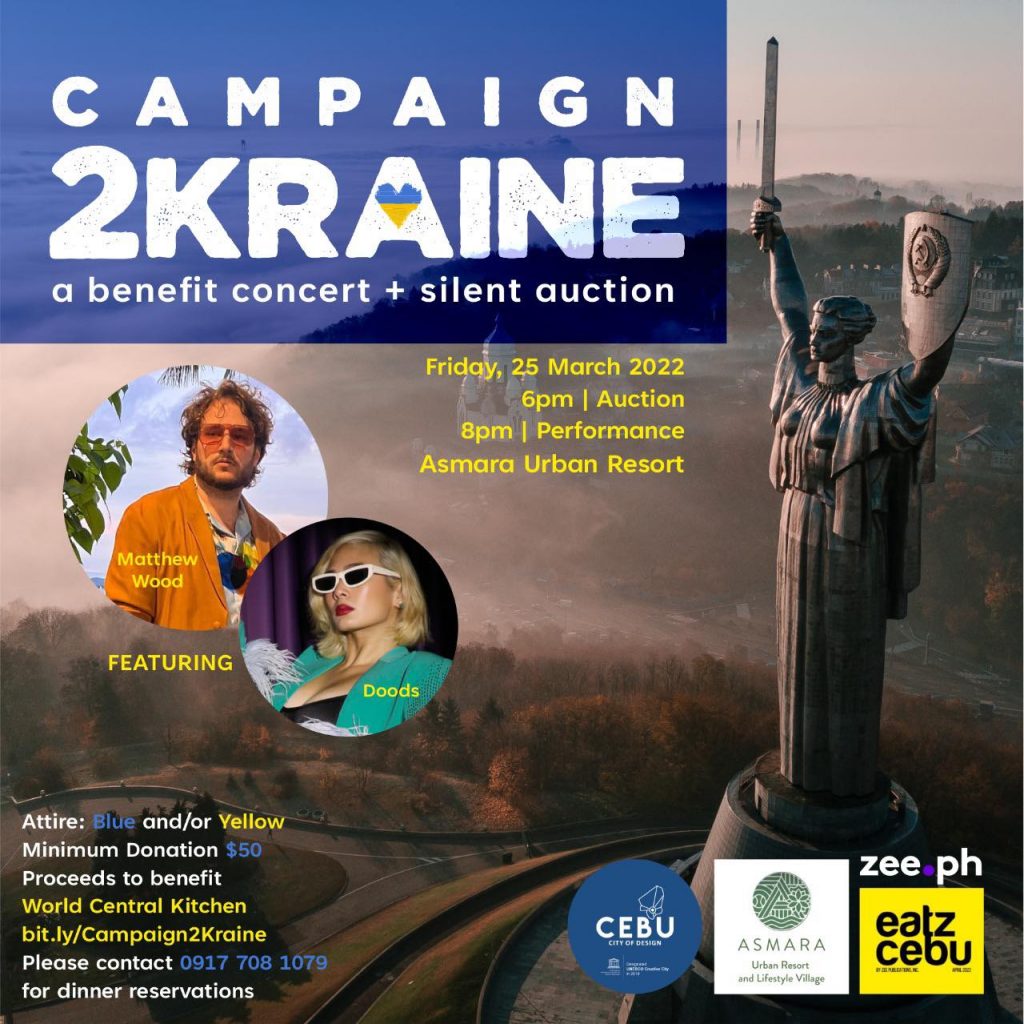 This Friday, March 25, at 6pm, we open the doors of Asmara Urban Resort (see map) for this fundraising where we hope you can join us by donating a minimum of $50 to the World Central Kitchen directly at https://wck.org/donate. It will be an evening of fun and fundraising, and entry is tru an email or digital receipt of your donation.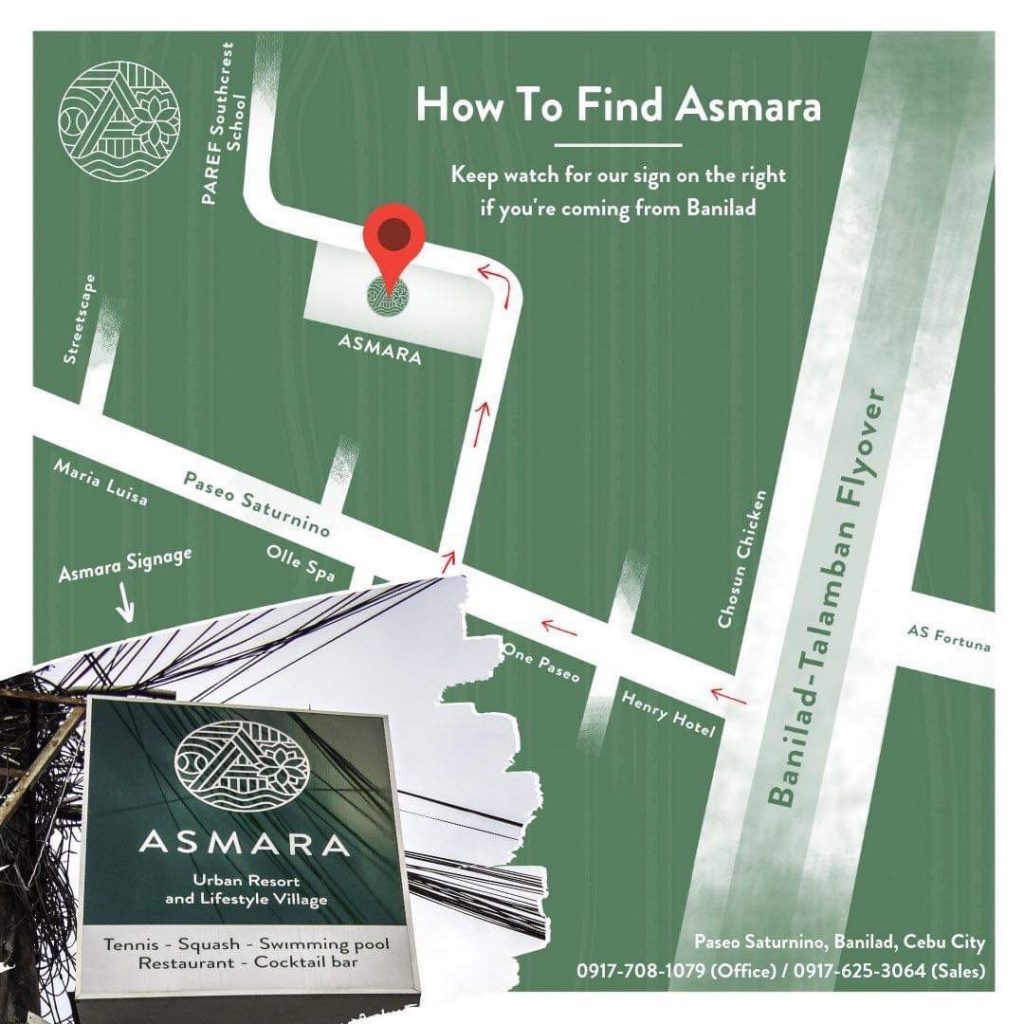 ***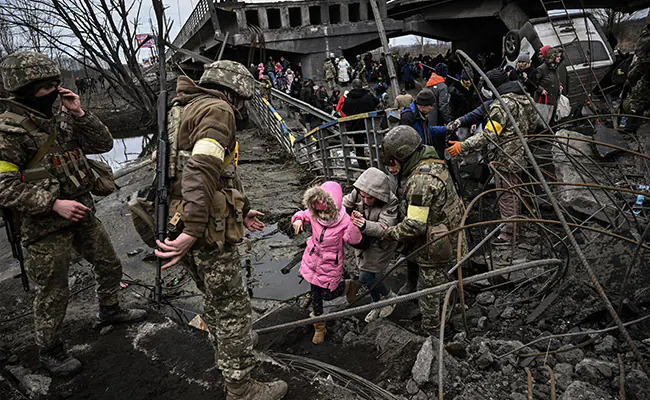 On February 24, 2022, Russia invaded Ukraine. By February 25, 2022, Chef José Andrés' World Central Kitchen (WCK) was on the ground serving free wholesome meals to those fleeing the violence. Chef Andrés and his volunteers have already served more than one million meals to Ukrainian refugees, from basements, train stations, and shelters. Still, cooking and distributing food in a war zone comes with unique challenges. "We began operations…over two weeks ago inside Lviv," says Andrés. "The last two days we saw some missiles falling down. So, the western side of Ukraine, that actually was a safe haven for many Ukrainians leaving war, is already kind of feeling like the war is getting closer." For Andrés, it's a humanitarian necessity and a call he answers. "The least we can do at World Central Kitchen is be next to them – making sure they will be fed every day."
SOURCE: MSNBC
Take a Closer Look at the Stunning Couture Wedding Dresses of The Brides At Triton Fashion Show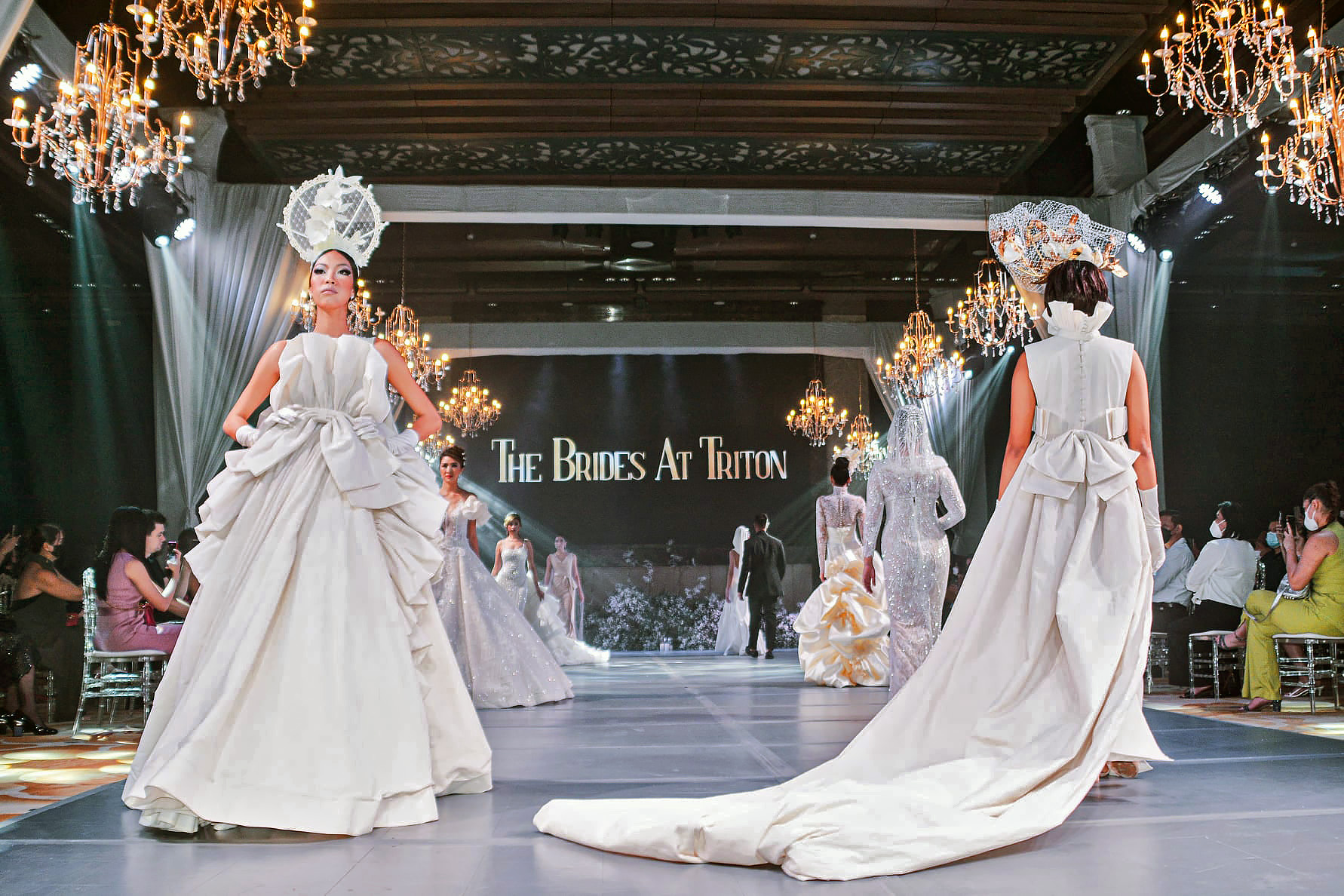 photography by Ephraim Basbas
The wedding industry, together with twenty of Cebu's leading as well as emerging fashion designers just made a glorious comeback in one magnificent fashion show, The Brides at Triton last March 12, 2022 at the Triton Grand Ballroom of the only 5-star premier resort & water park in the Philippines, Jpark Island Resort & Waterpark Cebu, in partnership with Danny Villarante, Emi Ayag and Cary Santiago.
Let's take a closer look at the exquisite bridal couture dresses showcased at the fashion show: