Students Tell Us Their Spookiest School Tales
Walking white figures, strange foot steps in the dark…some of us may have experienced these from our alma mater or heard stories from our batchmates way back. In these series, we get to talk to some students about their spooky experiences in school, as a way to end our November to commemorate our dearly departed.
Spirits are luminous beings, either they are entities far from human or lost souls seeking for help or answers. But what if souls of the departed visit your school and bother people or even possess them? This was an experience remembered by Mary Anne on her sophomore year and indeed, it was a test of faith and belief.
Mary Anne Christine C. Varona
University of Cebu
BSHRM
"2012 on my catholic academy way back 3rd year high school 3 students got possessed by spirits and I am not the type to believe on those or the school being haunted for that matter until I saw this, it was a phenomena on my childhood. One of my classmates told me who had a strong 3rd eye that our vicinity on that day was full of spirit entities at the brink of the afternoon both "good and bad" ones. He explained to me that these entities usually don't bother but now that he have seen the bad ones, they were responsible for possessing the students and the "good" ones just being idle or seeking help or prayers. The 3 possessed students who were siblings got it wild screaming and suddenly changing their voices and each student were held down by 4 men but managed to take them elsewhere outside the classroom. The room was weirdly cold on the afternoon and I wasn't really sure where they were taken out but I believed our school priest exorcized them. Our teacher who was a nun told us the rest who remained in the classroom to pray the rosary that day and never disclose to anyone what happened inside the school."
Working for your school's tuition is no easy task especially after class, and if its goes on into late hours of the night. Something like being alone while you're working in the classroom is no strange thing to most people, but what if there was something strange after all? Jenny will never forget as she experienced multiple contacts of the supernatural reminding her that we are never "alone" in this world.
Jenny C. Amaquin
Cebu Institute of Technology University
BS-IT
"With so many experiences I remembered when I was paper checker for my teachers and admins because I was a working student for the HRD and I usually go home at the wee hours of the night. First experience that I will never forget, my ex boyfriend was a paper checker too and we were at the 3rd floor in the new acad building sitting on a vacant room waiting for the teacher to arrive, while waiting, we were teasing and joking around, laughing boisterously, after so we suddenly heard a laugh but more of a squeaking small voice. My ex bf thought that was my ringtone because it was a trend way back with all those sound effect ringtones but I said no and we realized we weren't only the people in the room. 2nd when I was again a paper checker on the main building this time, as usual. I was at the study area beside the clinic waiting for the instructors at the engineering building across, because the area of the education office is dim going to the guidance office, I notice there were dark human-like figures lining up and passing by the guidance office and the last figure I saw was a white one, I cried in fear hoping never to see those again. That's what I can remember so far."
Souls sends messages on their own, just in a different way. Commonly, they use the environment to manipulate what they want to convey. Fleur thought her experience to be a common thing around animals, until she realized she was being followed around by other entities.
Fleur Therese Puao
Cebu Doctors University
BS-PT
"On a humid Thursday morning I was on a jeep that passed by the Mandaue cemetery, which also happened to be my stop. I got off the jeep and walked by the road just beside the cemetery, alone. I was about to cross the road when I felt someone, or something, whistle directly to my right ear. It was very odd, because there was no breeze, and there weren't any other people on the scene. I didn't believe in ghosts or any supernatural stories, so I shrugged it off and proceeded to my classmate's house where my groupmates were waiting for me. Upon arriving there, my classmate's dogs were barking at me very aggressively. I thought these were just his pet's nature, but my groupmates explained that they were so friendly before I came. I had initially assumed the dogs didn't like me, until I was told a few days later that dogs could be indicators of the presence of ghosts, and that ghosts or unrested souls tend to roam with the living that
crosses their paths."
School buildings have their own origins and stories from the past; we often hear that some schools used to be a convent or a cemetery. Most of us are aware that these places have their own hauntings, but we're often very doubtful of these unless proven. Axel on the other hand thought of it was just for fun until he realized that messing with entities would be otherwise.
Axel Pierce Gadinez
University of San Carlos
BS-TM
"In almost all the buildings in San Carlos Talamban Campus there are a lot stories about what haunts each building examples like the SMED building or the science building in the basement area. I also was a thrill seeker if these "ghosts" are true and a bit crazy to do so. On my sophomore year, I was walking down the stairs with my classmates when I borrowed my friend's Iphone to play around with snapchat because apparently they can be seen with facial recognition and I was talking to it like "Is someone here say hi to the camera" while doing a selfie video and when I was moving around the camera it showed a dog filter on top of the staircase that was 6 feet up while we were below it, at first we didn't think it was true until I started talking to it and said could you open your mouth to show the tongue out feature and it did, it slowly got closer. Until it was next to us then we started rushing to the hallway because we were scared being followed by "it"."

Another victim of a haunting that he would never forget when he was just doing his daily tasks, Mark sensed that it was not really his day. A working students, Mark was tasked to open up the facilities of the school building early in the morning. His experience has proven that sometimes, something or someone enters corridors or rooms and wait to be noticed.
"I guess this is worth sharing, I had the most unforgettable experience recently early in the morning. 5:52am I was in the library and I guess I was the only person in there for the university maintenance who opens the 7th floor of the building so that we can get access of the keys of the offices since I was a working scholar and the rest of the security guards were at the upper ground floor. The canteen was empty because they did not open that day and the guards were still prepping so no one can assist the elevator so I have to push buttons on my own. Arrived at the 5th floor and feeling positive and the 5th floor might be the most not so lively floors in the building since it only contains the auditorium and the library. Normally after opening up the library, lights, computers and functions I would hum but I didn't, I also was wondering why I felt not and shrugged but kept silent while doing my first hand tasks maybe because I was anticipating for someone to arrive. Then the morning got a bit bright but the restroom of the 5th floor was still dark and washed plates there. There it started feeling weird, I was overthinking already why did I proceed on a dark restroom bringing the plates and of course it's hard to run with it in and out. Suddenly, my feet went chilly like the ground had a gush of wind but still kept my cool. Started humming already for distraction so that I would feel good and while doing so, someone interrupted my humming and heard a metal belt inside the cubicle. It wasn't that loud but since the whole floor was empty you can hear it clearly. I was thinking there was a person already before me in the restroom but if so, why didn't he turn on the lights? I doubled my time finished cleaning the plates and rushed back to the library with fright."
With these students sharing their experiences, have you ever encountered the same things they have?
22 Tango Records Celebrates 9 Years with Roll-Out
The music label celebrates 9 years of homegrown music.
22 Tango Records celebrates its 9th year of producing and releasing quality local
music by hosting an anniversary event on Saturday, March 30, 2019 at Draft Punk, Mango Square. "Roll-Out" will feature live acts from a carefully curated list of artists signed under the label.
Performing on stage will be Wonggoys, Bethany, Vincent Eco, Lourdes Maglinte, The Labrats, and Mother Folker (aka Cattski).
Along with this grand celebration will be the unveiling of 22 Tango Records' new website, with updated features, music articles, events calendar, lots of music and valuable content not just about the label but also about the local music scene.
"As much as I feel like there's reasons to celebrate, I feel like there's still so much work to do." Cattski expressed, when asked about their anniversary celebration. "We still have a long way to go. But, looking back, I'm proud of what we've done. We've explored the different aspects in the music business – from music creation, promotion, education, distribution, publishing and production – all in the hopes that we'll ultimately co-create a sustainable local music industry."
22 Tango Records has given opportunities for artistic growth and development for all their artists in the span of 9 years, training and guiding them to become better at their craft. The label plans to keep giving its support by continuously creating events designed to cater to different genres and music listeners, giving each a unique brand and working hard to keep it consistent.
"I believe in our potential." Cattski says, "I think to have our own hyper local music industry is something that we strive for. We want the future to have thriving musicians capable and empowered to work for their music using the latest technology, communication means and with a supportive community".
Chief Finance Officer and Co-founder Anne Muntuerto also shares her thoughts about 22 Tango Records advancing into bigger, more eventful years.
"I'm so proud of how 22 Tango Records has made a mark in the Cebu music scene no matter how small it may seem in the last 9 years," she says. "We have been extremely lucky to be supported and surrounded by people who believe in our advocacy— our dedicated street team members, artists, brands and companies who have supported us, and 22T's loyal listeners and followers. It takes a village. And it's this tribe that inspires us to keep going."
Catch Roll-Out on March 30th, Saturday, in Draft Punk, Mango Square. Music starts at 8PM with a door fee of P150, inclusive of one free drink.
For more updates and information, follow us on Facebook, Instagram, and Twitter (@22tangorecords).
You Can't Miss The Final Performances of M. BUTTERFLY in Cebu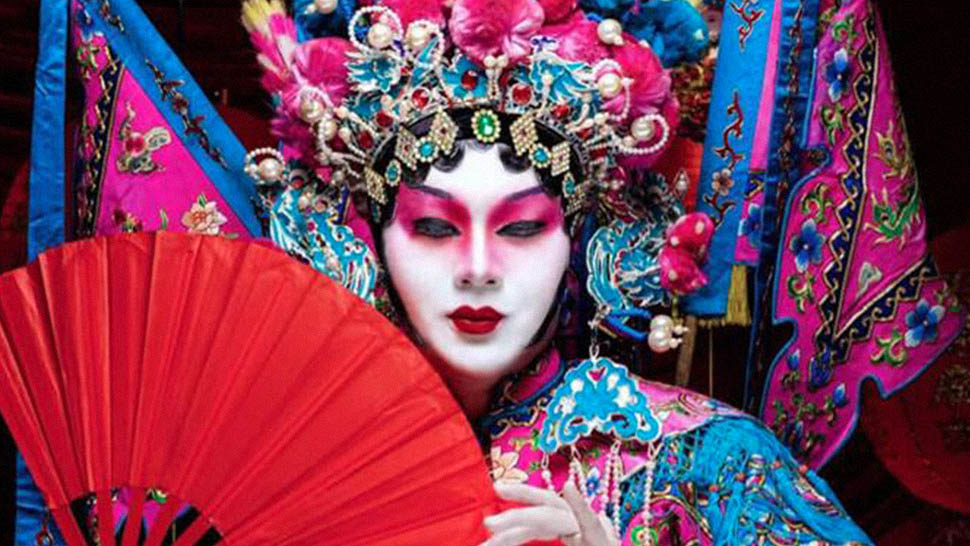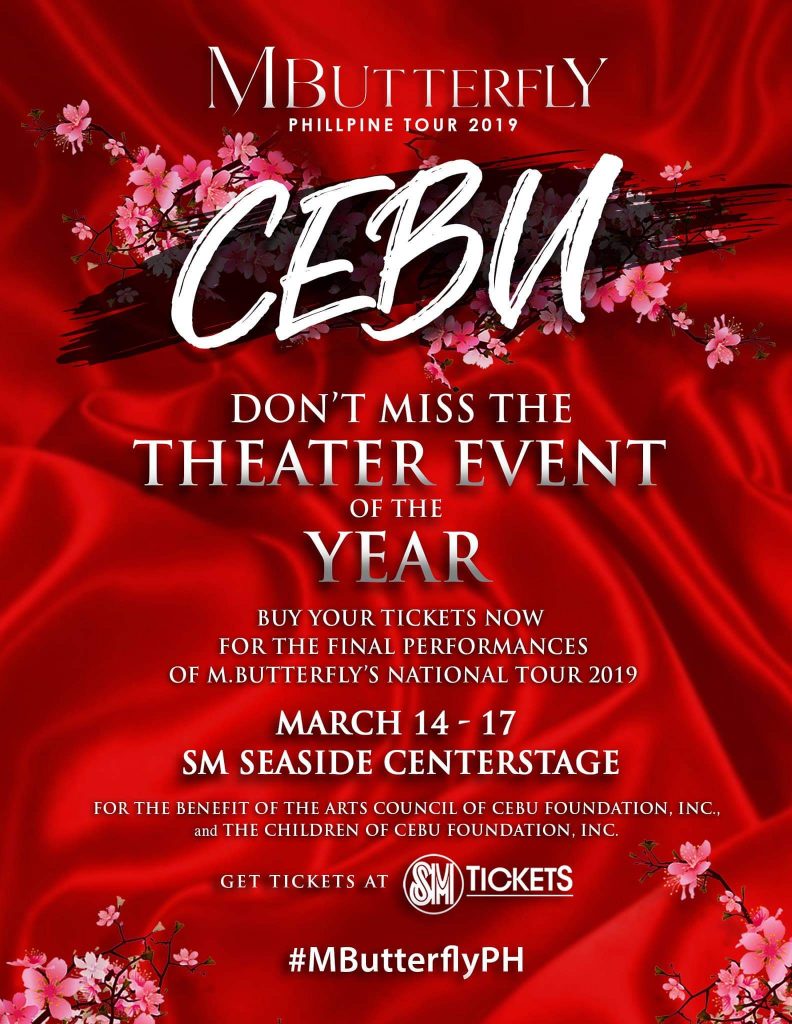 For its final performances, the M. BUTTERFLY National Tour 2019 will spread its wings at SM SEASIDE CEBU from March 14 – 17. Presented by Tony and Grammy award winning producer Jhett Tolentino and FRONTROW Entertainment (producer of highly-acclaimed independent films Bhoy Intsik and Bwaya), this world-class masterpiece is brought closer to those who did not have the opportunity to catch its 2018 Manila run. After all, location should not limit one's exposure to the arts and culture.
Due to many challenges and technical details that come with productions, most theatre companies in the Philippines are often hindered from bringing their projects to other key cities. Because of this, Jhett Tolentino and FRONTROW Entertainment are taking this bolder step to carry on their mission and advocacy in the performing arts and to further enhance audience development throughout the Philippine archipelago.
A revival production of David Henry Hwang's M. BUTTERFLY, this is the winner of the 2018 ALIW AWARDS for Best Play, Best Actor and Best Director and nominations for The Best Featured Actress in a Play.
Targeting audiences between ages 18 and beyond, the producers are
hoping that this classic drama, inspired by Giaccomo Puccini's opera 'Madame Butterfly', will likewise resonate to theater audiences from Luzon, Vizayas and
Mindanao that " love, power and deception holds no boundaries – whether this be
in a rural or urban setting."
The M. BUTTERFLY NATIONAL TOUR 2019 will benefit the following charitable institutions namely: Iloilo Prima Galaw, Philippine National Red Cross Iloilo Chapter, The Children of Cebu Foundation, Silliman University Culture and Arts Council and the Arts Council of Cebu Foundation.
The schedule of performances of M. BUTTERFLY in Cebu are as follows:
Mar. 14 – Thursday – Opening Night – 7pm
Mar. 15 – Friday – 7pm
Mar. 16 – Saturday – 2pm / 7pm
Mar. 17 – Sunday – 2pm / 7pm
VENUE : SM Seaside City Centerstage
For tickets, you can get them at SM Tickets through any SM Mall or SMTickets.com.
You Can't Miss the Benefit Performance of The Vagina Monologues for V-Day Cebu's 17th Year Anniversary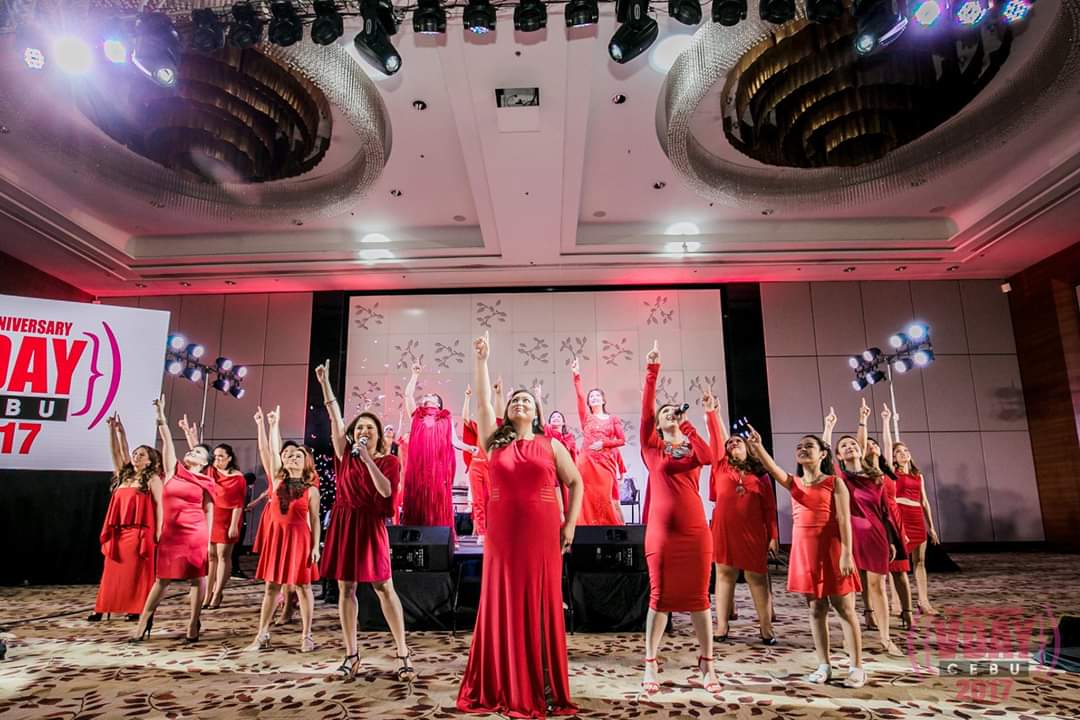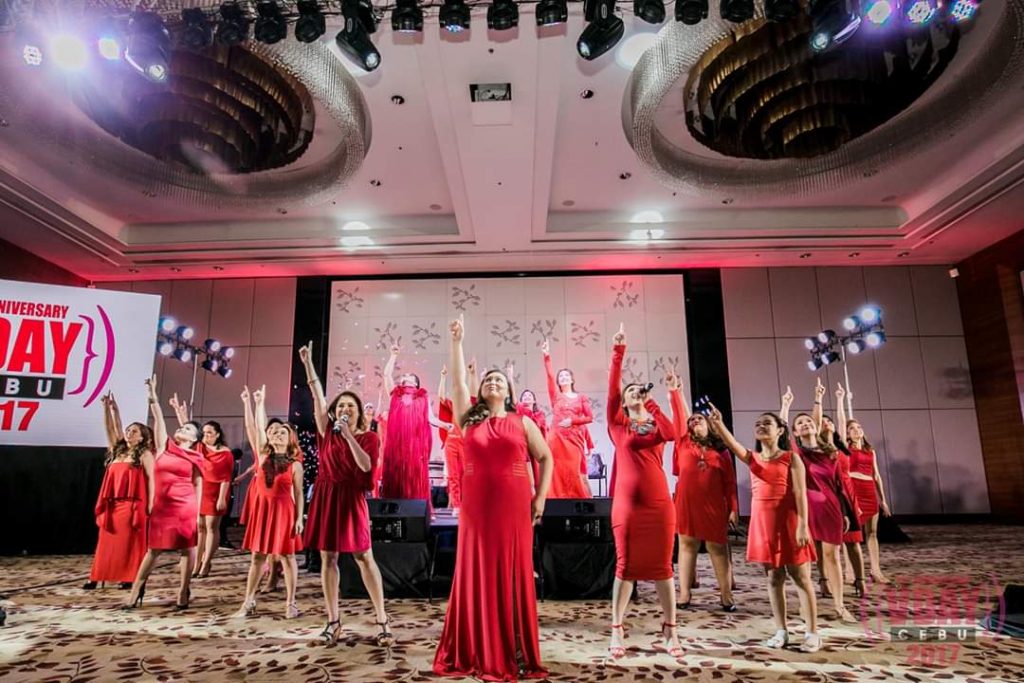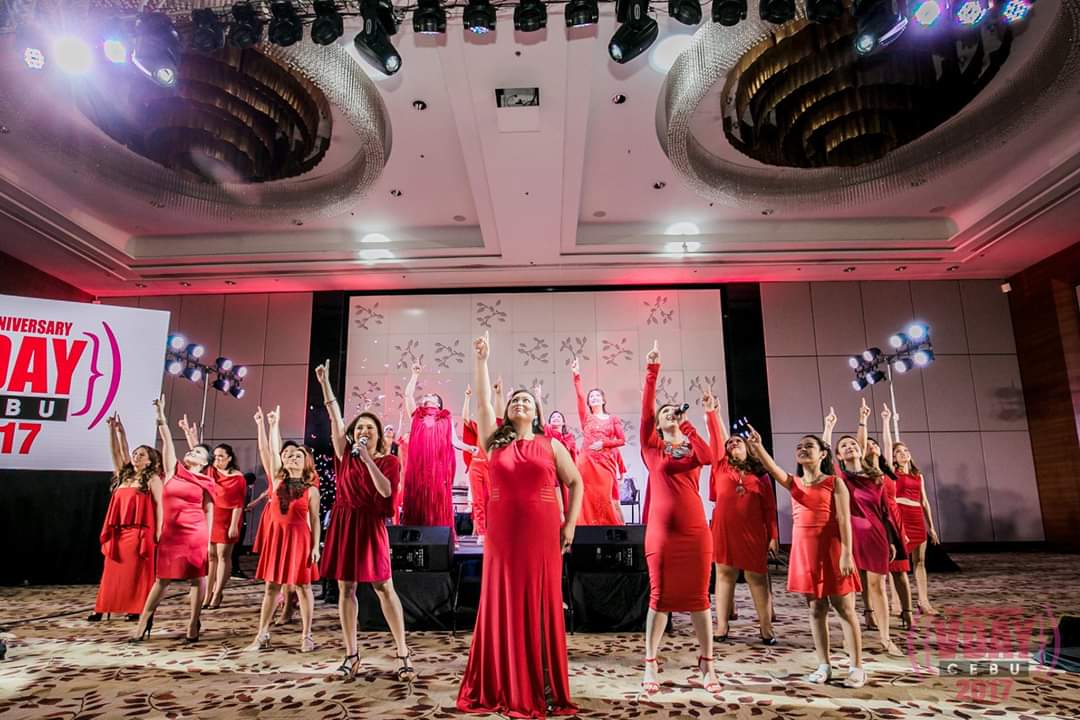 This year, join the Vagina Warriors as they celebrate V-Day yet again with a benefit performance of Eve Ensler's award-winning play, The Vagina Monologues on March 7 & 8, 2019 at 8PM at Asmara Urban Resort & Lifestyle Village.
V-Day Cebu and its current campaign ONE BILLION RISING: REVOLUTION is just one of the thousands of benefits held around the globe to raise funds and awareness toward the empowerment of women. Through the performances of The Vagina Monologues , these events help spread the message of equality, dignity, and freedom for all.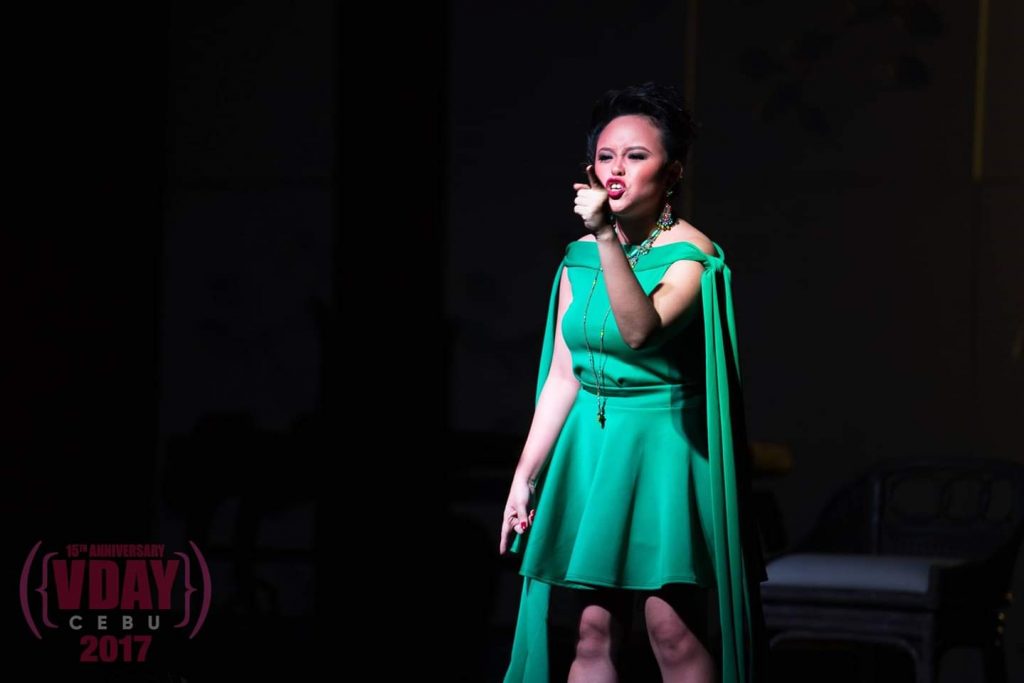 Marking the seventeenth year of V-Day Cebu, this special benefit of The Vagina Monologues will be performed by influential and affluent ladies. Featuring Alem Garcia, Andrea Pateña-Matheu, Anya Lim, Bea Algar Evardone, Brazzy Valdez, Charlene Virlouvet, Christine Tan, Gembelyne Icamen, Jo-ann Abesames Zalumbide, Kim Covert, Liana San Diego, Lourdes May Maglinte, Shiella Pestaño-Gemperoa, Shifrah Bouchikhi-Enclona, Stephanie Sitoy, and Tiffany Neri, and directed by Sarah Mae Enclona-Henderson, this two-night performance will surely touch the hearts of those privileged to see them on stage.
The Vagina Monologues will be performed at the Asmara Urban Resort & Lifestyle Village on March 7 & 8, 2019. Tickets are at priced at ₱500, which also offers all ticket buyers 50% off on all hair-related services at Mira Beauty by Design, located at Basement 1, Robinson's Galleria Cebu. For tickets and reservations, please call 2TinCans at +63 917 896 2181. You can also email plays@2tincans.ph or visit V-Day Cebu and 2TinCans Philippines Inc. on Facebook.
This event is produced by 2TinCans Philippines Inc. and co-presented by Asmara Urban Resort and Lifestyle Village, Atelier-a, Mira Beauty by Design, and Your House Doctors.