Eco Expression: Taliesin West
"The long lines of colorful, windswept terrain, the ineffable dotted line, the richly textured plain, great striated, stratified masses lying noble and quiet or rising with majesty above the vegetation of the desert floor; nature-masonry is piled up into ranges of mountains that seem to utter a form-language of their own"
–Frank Lloyd Wright
The long lines of colorful, windswept terrain, the ineffable dotted line, the richly textured plain, great striated, stratified masses lying noble and quiet or rising with majesty above the vegetation of the desert floor; nature-masonry is piled up into ranges of mountains that seem to utter a form-language of their own – Frank Lloyd Wright
On a perfect spring day, 23 degree celsius out with clear blue skies and a cool breeze, our tour guide romay took us around the desert masterpiece that is taliesin West, Frank Lloyd Wright's winter home in Scottsdale, Arizona. It was after noon; The sky was directly above us and the light passing through the structure cast varying geometric shadows, the very forms the great american architect is known for. With her thick german accent, romay explained to us that in the early 1930s at 70 years old, Wright, together with his wife Oglivana and his fellowship students, came to the area, fleeing from the cold weather of Wisconsin where his other home taliesin i was located. in more than 600 acres of land, taliesin, which literally means shining brow, sprung from the land with its structure cascading seamlessly into the natural landscape of the stunning sonoran desert.
Its sheer brilliance resides on the manipulation of spaces. Wright's success over his tireless goal of the "destruction of the box" is best exemplified in taliesen's open free-flowing spaces that commune with nature and connects the different areas. He was one of the
first proponents of the open architectural plan, which some viewed as his articulation of the ideals of america: "freedom, democracy and wide open spaces" he had hoped to see translated in his architecture.
Ahead of its time, the home and also the Frank Lloyd Wright School of Architecture's west campus, was such a departure from the Victorian style, in a way that could only be described in his own words as "the elimination of the insignificant." He coined it "Organic Architecture," raw and provocative for its time, using only the materials indigenous to the area—in this case, the desert. they called the main method they used "desert Masonry" wherein concrete was poured into a group of large boulders to make the walls. Wright admired the texture and colors of the exposed flat sides of the stone, and the fellowship discovered a smart and rather crude method of keeping the poured concrete from covering the flat surfaces. they interspersed round protruding stones in between the slabs and called it the "goose effect."
Built in the later years of his life, taliesen West was true to Wright's signature form. a nod to the prairie style he propelled, design elements such as the multi-level lowered roof, which is parallel to the horizontal line of the earth and the horizon, and a hidden entrance come to life. Uniquely, there were no straight 90-degree walls, instead having the walls built at a slanting 15-degree angle. the office, which is the first room that one passes from the side, is given a translucence of space thanks to the canvas-lined ceiling. ingeniously thought of by Wright, it provides ample lighting without the glare and shadows. glass windows were also placed high, above eye level, to let light in without distracting the occupants in the room. Wright was a modestly tall man at 5'7", so he created small doors for most of his interiors. He felt that for a dramatic revelation, which became a hallmark of his work, one should move from a small hallway or opening to a large space.
Moving to the frontage is the main area called the ship is the prow, the focal point of the property. Within the prow is the garden, which Wright dubbed as "the tame desert," with flora native to arizona, and the triangular pool. Juxtaposed to the desert pageantry is a significant piece of asian art that Wright purchased from a san francisco flea market, which dates back to the ching dynasty. He had an affinity for asian art, which is evident in the many pieces that dot taliesin West like the dragon, the sprites and a Buddha, to name a few. this love affair extended beyond his collection and in fact became a source of income, when he had a brief stint as an art dealer of Japanese prints when he hit hard times.
From the garden room, the panorama is picturesque and Wright fought hard to keep the view, which, with the exception of a few power lines, is left unobstructed. He expanded the interior space with a vaulted ceiling, since he detested attics. The garden room connects the adjoining rooms, which includes Wright's private quarters. All for architectural harmony, Wright designed geometric furniture and in taliesin West, hexagonal furniture sits in almost every room. He had developed this geometric mastery from playing with froebel blocks his mother had given him as a child.
Outside, a lap pool crosses under the walkway that leads to the storage room, which houses the sketches of the fellowship students. The fellowship dining area leads to the drafting room, which functions to this day for the students and kept private. Many of the 1,140 historic Wright commissions were designed in 2000 square feet of workspace, including the guggenheim Museum in new york. In the halls outside, the light passing through the trellis create an interesting geometric pattern on the floor, which seems to move as you walk by. An outdoor area holds rows of bronze sculptures by Heloise crista, who lives within the grounds. As a performance artist, her work shows movement and the human form, a fitting visual distraction before you enter the Music pavilion next door. Seasonal performances are held in this sunken indoor music hall, which was initially built like a barn. Now, a miniature model can be found of a complex that Wright designed initially for Marilyn Monroe, though she rejected it, that was picked up decades later by a UAE company for Doha.
Being a music lover, Wright also designed the cabaret theater just a few steps away. The hexagon walls have no straight angles, and a wooden stage has a built-in amplifier that offers perfect acoustics without echoes. His granddaughter anne Baxter, the Hollywood movie actress, would update him on the latest films and he would have screenings at the cabaret theater, with a fancy dinner and everyone dressing to the nines.
Then and now, Taliesin West comes alive with stories told and history made within its walls. Last year in 2013, taliesin West celebrated its 75th year, and together with Big green Zero and first solar, both industry leaders in renewable energy, became a "net zero" energy consumer.
"We are confident the integration of clean solar power into taliesen West will help advance the legacy of frank Lloyd," says Jim Lamon, first solar senior Vp of engineering. With such an important place in architecture and such a respectful stance it has to the land it is on, taliesen West continues to shine as a design oasis in the sonoran desert.
Arcane: League of Legends: Netflix Review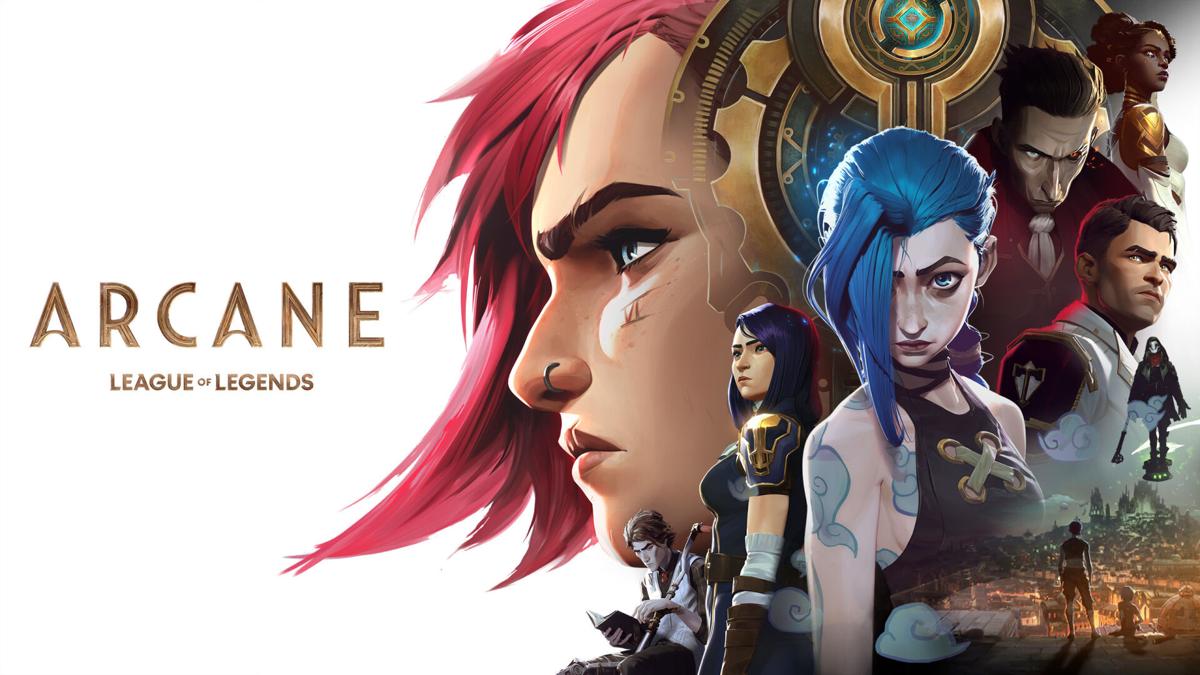 Rating: *****/*****
League of Legends a very popular video game that's been around for over a decade has now been adapted into an animated series on Netflix.  The series, Arcane: League of Legends was just released on November 6, 2021 and starring Hailee Steinfeld.  As a person who doesn't play LoL, I was very surprised by Arcane's story and the quality of the animation.  The title theme song is by Imagine Dragons and soundtrack is very cool.
Rottentomatoes gives the series a 100% score!  Here's what they say:
"Newcomers should be equally enthralled by Arcane's compelling narrative, richly developed characters … "
 Critics Consensus
"Arcane makes an arresting first impression, combining a spectacular mix of 2D and 3D animation with an emotionally compelling story to deliver a video game adaptation that could become legendary."
Well then, this is a must see for me!  Now out on Netflix
… zen
ALBUM REVIEW: Red (Taylor's Version) by Taylor Swift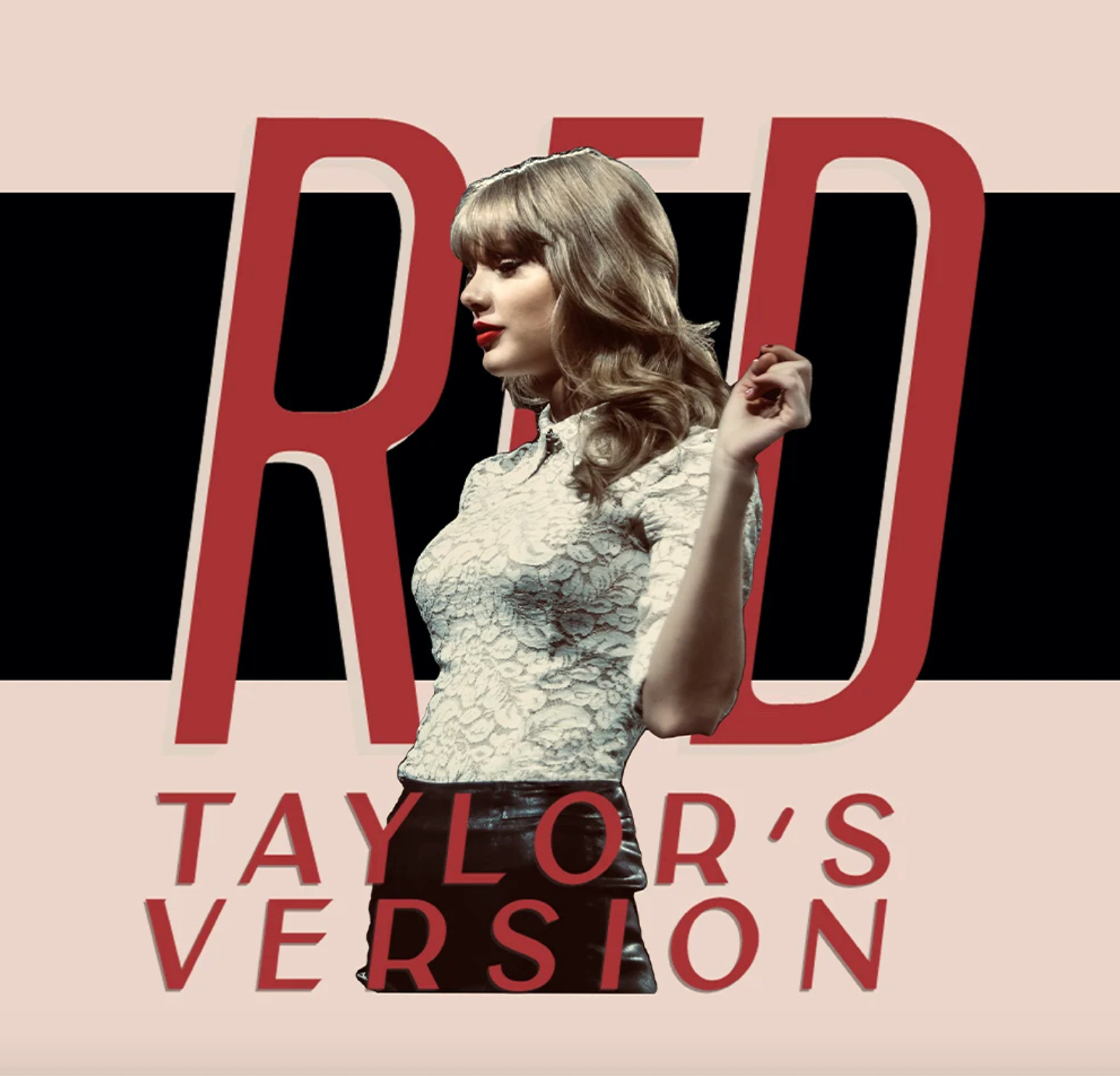 RATING: ★★★ / ★★★★★
You probably don't need to be reminded of why Taylor Swift has decided to release re-recordings of her previous albums, starting with Fearless (Taylor's Version) last year and now with Red (Taylor's Version). However, if you somehow missed one of the biggest music controversies in recent history, here's a quick summary: in 2019, talent manager Scooter Braun acquired the record label Big Machine and as part of the deal acquired ownership of the master recordings for the first six studio albums by Taylor Swift. Swift has been trying to buy the masters to her songs for years but she's been offered nothing but unfavorable conditions — therefore, as a countermeasure, she is re-recording all of her six albums and so far has released two.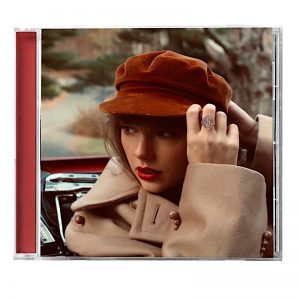 It's a bold move on Taylor's part, but lucky for her, the re-recordings have done incredibly well especially with the re-recording of her 2012 album Red. On its first day of release, Red (Taylor's Version) has broken two Spotify records: one for the most-streamed album in a day by a female and another for the most-streamed female in a single day both in Spotify history.
It's hard to review an album like this when Red (Taylor's Version) is, for the most part, just a recreation of the songs of Red. There are new songs, of course, but the majority of the tracks are simply re-recorded versions of her already existing songs. The Immaculate Collection by Madonna, this isn't — save for All Too Well, there are no new instrumentals or parts of the song here, just plain re-recordings of her previous songs.
Unfortunately for Taylor Swift, some of the songs don't really benefit from being re-recorded. The original version of We Are Never Getting Back Together, for instance, while far from Swift's best song at least had the energy and emotion you'd expect a bitter break-up song like it to have. In the new version, Taylor Swift just sounds lifeless and bored, especially when it comes to her spoken lines.
It's difficult to blame her when she's expected to still give convincing performances of experiences she's had over a decade ago. How do you expect a singer in her 30s to sing a song about how excited she is to be 22 and still make it sound as convincing as she made it when she was actually 22?
That being said, some of the songs also benefit from being re-recorded. There's a sense of nostalgia added to many of these songs. Taylor Swift sounds older and, in a way, that adds even more emotional depth to some of her tracks. And for anyone not wild about these songs simply being re-recordings, Swift has six new "From The Vault" tracks which should be enough to tide you over.
All in all, Red (Taylor's Version) doesn't always work, but for Taylor Swift fans, it's a way to listen to versions of her songs that are hers. It's why the "(Taylor's Version)" at the end of these songs are so important and it's great to know Taylor Swift finally has versions of the songs she wrote which she can call hers.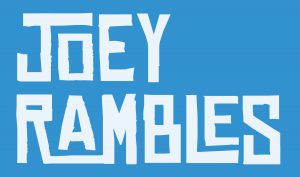 LADY CYCLISTS HIT THE ROADS AND SLOPES OF CEBU.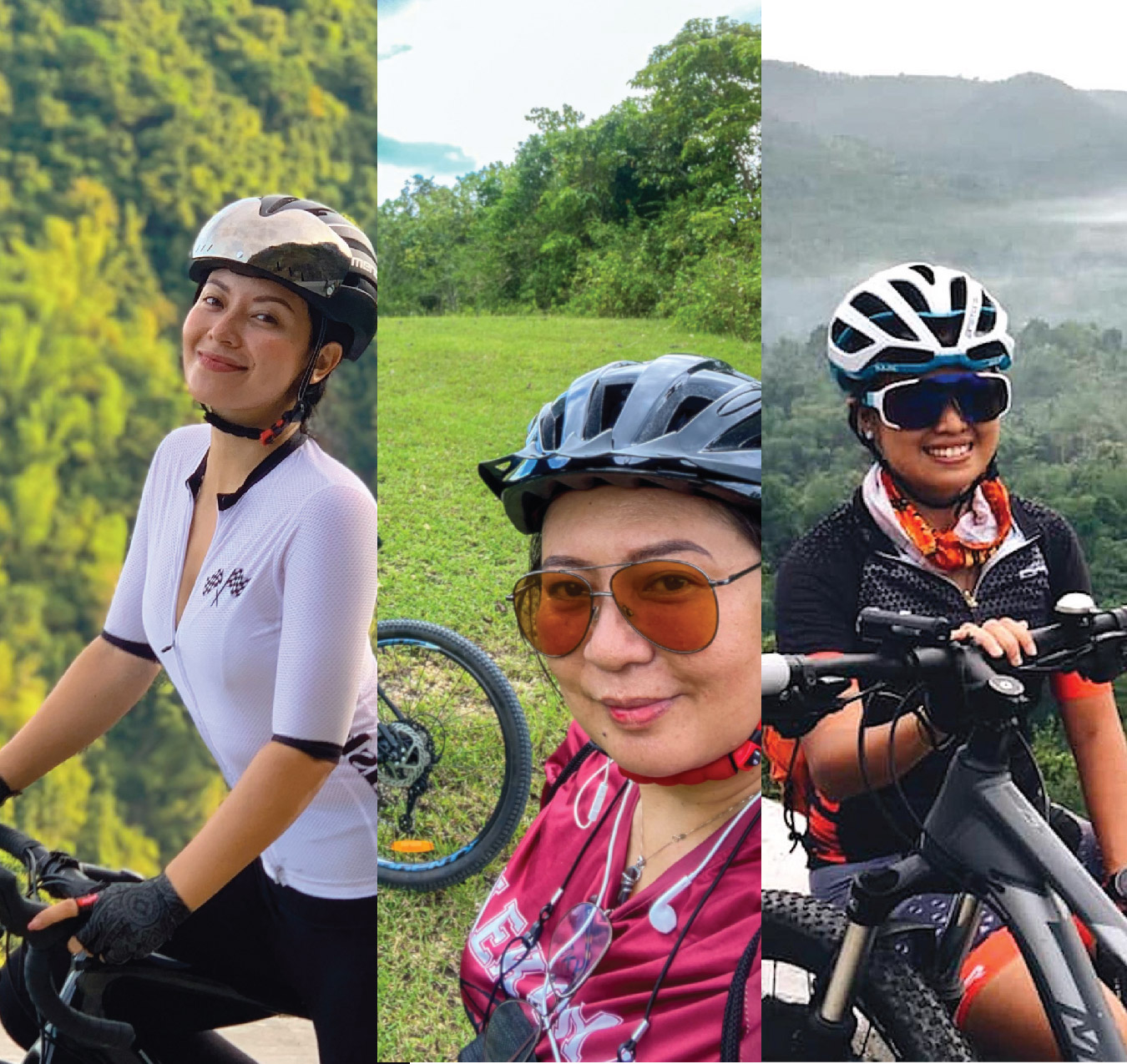 Cycling has been a growing sport and hobby for many years but it's popularity has erupted since the Covid pandemic.  People biking to work and for recreation is an everyday sight in Cebu.  More and more are joining the ride.  Many are quite serious about cycling.  I know three ladies who are among those who've gone long distances across Cebu.
How did you get into serious cycling?  What was your motivation?
Blinky de Leon.  Event Host, Product Endorser & Influencer
" I've been into cycling since I was a kid. A little backstory, I was around 10 years old when my dad surprised me with my first custom-made mountain bike. I still keep it until now, in fact I had it refurbished. It's the most sentimental thing I ever received since it was his way/gesture to catch up with me after not seeing each other for almost 6 yrs. My dad is based in Germany and he also loves cycling and makes his own bamboo bike."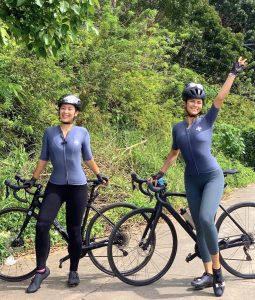 "Just a year ago though, my friend Gazini randomly, out of nowhere, picked me up from home to bike with her to the South of Cebu. I felt really excited and motivated to get back on track because it's very nostalgic and brings back so many great memories. And since then, the rest was history. We've been joining different groups, tried different routes and conquered different heights. I've met so many cyclists with very inspiring stories in the bike community who kept me feeling motivated too. I also look forward to the sights and the adventure that comes along with it."
Yumz Mariot. Branding & Marketing Consultant
"I used to bike along with rock and wall climbing. I am lousy with ballgames which is why. Our usual route were Talamban and Mactan but one time, managed to ship gears all the way to Dumaguete for a quick ride to Valencia, the next town located at a higher elevation. Those were days when I did it for fun and what bike I was using did not matter."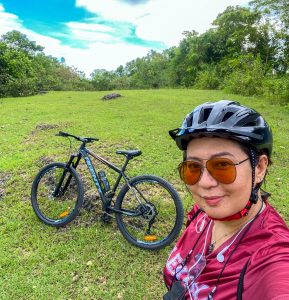 "Fast forward to 2021, a year after the pandemic lockdown began, I realized I have been lazy to do any fitness routine. Too caught up on juggling between house chores and Work from Home deliverables (I work as a Branding and Marketing Consultant), I started to feel my body needs to move as much as my brain does. A hysical fitness routine is as important as what I eat, or what I read or watch. So I decided to invest on a decent MTB, just very recently and got myself a much necessary restart. What motivates me even more is the area where I currently reside at. It is vast, fresh, green and safe for solo bikers like me."
Prime Sarino. Digital Media Creative
"I started biking as a young teenager and I got the idea to start it as an adult hobby 3 years ago. I was already into running and I thought it would be great to venture into another outdoor activity to keep me occupied after work hours and weekends. I was set to travel for a year so I had to put aside the idea first but came pandemic. We were all forced to stay put and everything was put on hold. Cycling became my diversion. My cyclists friends invited me to quick and short rides. I enjoyed my first 50km ride and the sceneries and routes most of all. It also helped channel a positive mindset during the hard hit season of the pandemic. Not to mention it's also another way to stay fit when we were forced into inactivity during the quarantine."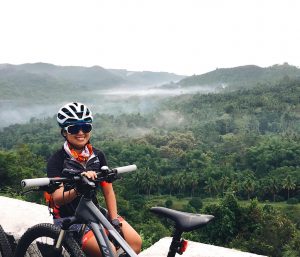 Next in Part 2, we ask the ladies about their cycling experiences and memorable moments…
by: Zen