The Storied Chefs of Feria
From different corners of the world, great culinary masters have come to share their craft at Radisson Blu Hotel Cebu's Feria, chefs whose stories tell secret family recipes, hallowed traditions and great culinary journeys.
From the gifted French-Canadian boy cook, Executive Chef Frederic Cyr learned to cook in his famed father, Renaud Cyr's kitchen at the age of twelve in his home town in Quebec. He discovered the fine art of delicious cooking with the magical combination of color, spice and the love of the craft that took him across oceans and continents, making good food in every stop.
Executive Pastry Chef Allan Barrios grew up in a family of pastry chefs. His father and his four brothers spoke in the baking tongue – viscosity, dough and tossing techniques. He worked his way up from a steward to executive pastry chef.  Chef Allan now keeps the ovens at Feria warm. His deft touch and artistry create pastries that fill the air with the spirit of homemade goodness.
The fiery Chinese Master Chef Peter Yeung, master of Cantonese cuisine, nimble with his hands, fiery with the wok has been cooking his way into culinary lore for over twenty years. Born in the gritty streets of Hong Kong, he has taken generations-old family recipes and has been putting bits and pieces of them into dishes for people fortunate enough to experience his cooking.
Hailing from the land of diverse culture, Indian Chef Hira Tiwari brings with him the colorful flavors of India to the Feria kitchen. He carries with him the familiarity of the ancient cooking of Indian cuisines and uplifts Feria with the flawless fusion of authentic Indian spice and herbs.
Executive Sous Chef Randy Origenes started learning the craft of cooking from observing the chefs as he wash the dishes in the kitchen. His skillful hands have perfected the art of Filipino and Italian cuisines serving hundreds of guests at Feria today.
With the storied chefs behind the feast, Feria lives up to its name by offering the best buffet in town centered on a vast array of fresh local and international dishes. Adding to the already tempting cuisines are the Mediterranean and Indian interactive stations plus a great dessert station of heavenly delights with a Ferris wheel display, a finger food tree for some eye candy and more decadent confections.
In addition, a 36-inch paella pan, traditional Cocotte and Tajine pots have been added in the Mediterranean section. A Roller Grill rotisserie and smoke machine will assure diners first-class food prepared by the storied chefs in the grill station. Diners can appreciate a fresh and vibrant table set-up with wheat grass as the centerpiece and an organic herb garden by the Japanese station. Wine and sake enthusiasts can also take pleasure in a selection of wines at the wine buffet and sake by the #rediscoverFeria today with the storied chefs for lunch and dinner at Radisson Blu Hotel Cebu.
For inquires and reservations, please call +63 (32) 402 9900 or visit our website at www.radissonblu.com/hotel-cebu for the best online deals. Keep up-to-date with the hotel's latest offerings by joining us on Facebook (facebook.com/radissonbluhotelcebu) and Twitter / Instagram (@radissonblucebu)
LONDON IN FULL BLOOM: An Exclusive Look at the recent Chelsea Flower Show
The Chelsea Flower Show in London, one of the most prestigious horticultural events in the world, returned in full glory in May 2023, captivating visitors with its stunning displays and landscape designs. Held annually on the grounds of the Royal Hospital Chelsea in London, this year's show proved to be a true feast for the senses, showcasing an array of breathtaking gardens, vibrant floral arrangements, and innovative landscaping. The 3-day event showcased 36 outdoor gardens, including four balcony gardens for small spaces. Inside the giant pavilion, blooms compete with each other, exotic flowers, roses, and many more.
The 2023 Chelsea Flower Show embraced a Nature's Harmony theme, with a strong focus on sustainability and mental health. The show's organizers emphasized the importance of sustainable gardening practices and biodiversity conservation, inspiring attendees to create beautiful outdoor spaces while preserving and protecting the environment.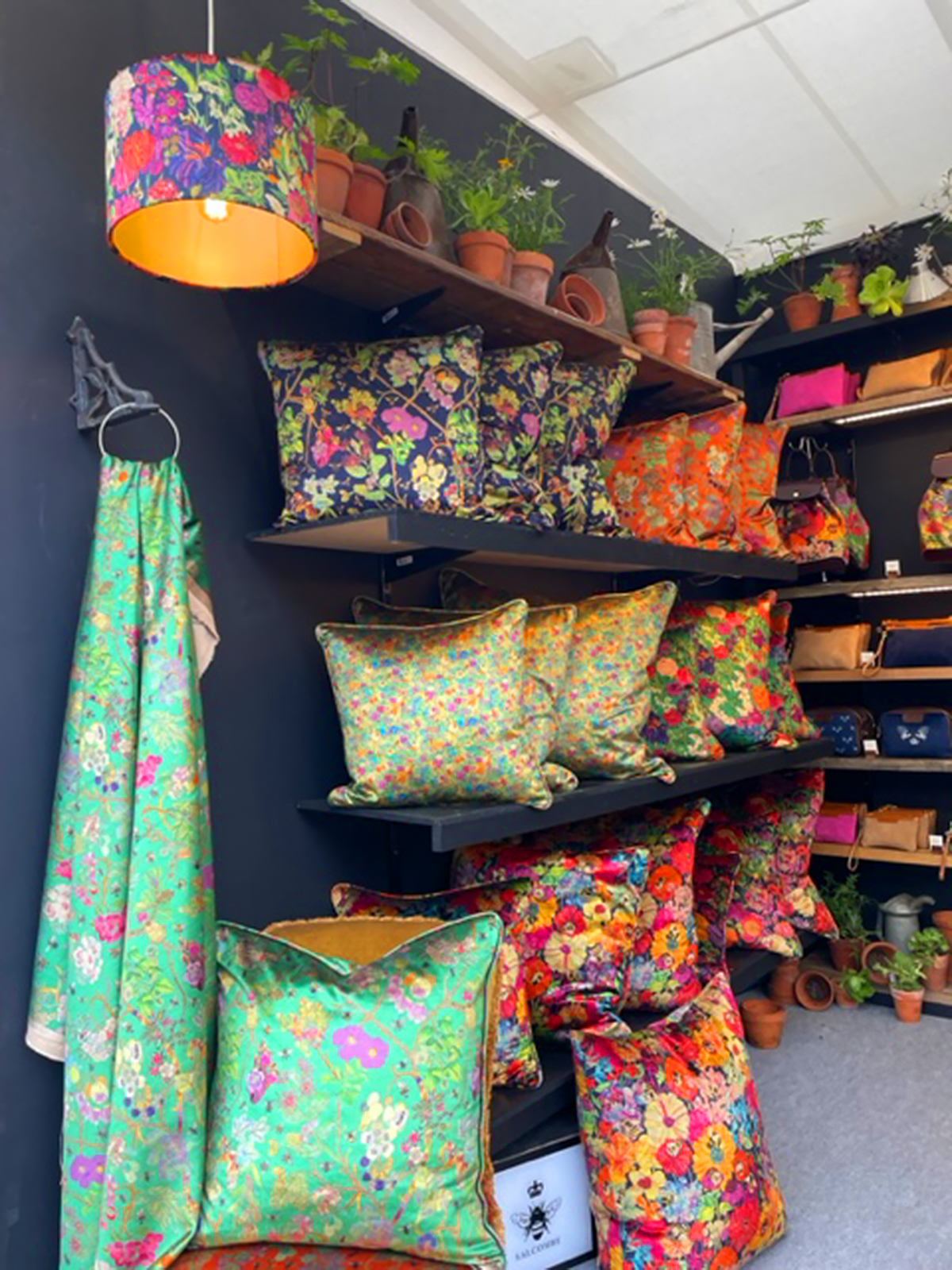 What's Cebu got to do with the Chelsea Flower Show in London? One person. James Doran Webb (https://www.jamesdoranwebb.co.uk), an Englishman working with driftwood, has been displaying his artworks for several years. James collects cast-off driftwood and shapes them into beautiful animal shapes that find places in some of the most iconic gardens. Leaping horses, owls, reindeer, and the occasional dragon, James Webb's creations are avidly collected by landscapers to add accent to gardens in all sizes, using cast-off wood, fitting perfectly with the sustainable element—something Mr. Webb has done quite well for the last decade.
***
The Philippine International Flower Festival will be held at the PICC in Manila from January 14 to 18, 2024. Watch out for more info from our website!