The Storied Chefs of Feria
From different corners of the world, great culinary masters have come to share their craft at Radisson Blu Hotel Cebu's Feria, chefs whose stories tell secret family recipes, hallowed traditions and great culinary journeys.
From the gifted French-Canadian boy cook, Executive Chef Frederic Cyr learned to cook in his famed father, Renaud Cyr's kitchen at the age of twelve in his home town in Quebec. He discovered the fine art of delicious cooking with the magical combination of color, spice and the love of the craft that took him across oceans and continents, making good food in every stop.
Executive Pastry Chef Allan Barrios grew up in a family of pastry chefs. His father and his four brothers spoke in the baking tongue – viscosity, dough and tossing techniques. He worked his way up from a steward to executive pastry chef.  Chef Allan now keeps the ovens at Feria warm. His deft touch and artistry create pastries that fill the air with the spirit of homemade goodness.
The fiery Chinese Master Chef Peter Yeung, master of Cantonese cuisine, nimble with his hands, fiery with the wok has been cooking his way into culinary lore for over twenty years. Born in the gritty streets of Hong Kong, he has taken generations-old family recipes and has been putting bits and pieces of them into dishes for people fortunate enough to experience his cooking.
Hailing from the land of diverse culture, Indian Chef Hira Tiwari brings with him the colorful flavors of India to the Feria kitchen. He carries with him the familiarity of the ancient cooking of Indian cuisines and uplifts Feria with the flawless fusion of authentic Indian spice and herbs.
Executive Sous Chef Randy Origenes started learning the craft of cooking from observing the chefs as he wash the dishes in the kitchen. His skillful hands have perfected the art of Filipino and Italian cuisines serving hundreds of guests at Feria today.
With the storied chefs behind the feast, Feria lives up to its name by offering the best buffet in town centered on a vast array of fresh local and international dishes. Adding to the already tempting cuisines are the Mediterranean and Indian interactive stations plus a great dessert station of heavenly delights with a Ferris wheel display, a finger food tree for some eye candy and more decadent confections.
In addition, a 36-inch paella pan, traditional Cocotte and Tajine pots have been added in the Mediterranean section. A Roller Grill rotisserie and smoke machine will assure diners first-class food prepared by the storied chefs in the grill station. Diners can appreciate a fresh and vibrant table set-up with wheat grass as the centerpiece and an organic herb garden by the Japanese station. Wine and sake enthusiasts can also take pleasure in a selection of wines at the wine buffet and sake by the #rediscoverFeria today with the storied chefs for lunch and dinner at Radisson Blu Hotel Cebu.
For inquires and reservations, please call +63 (32) 402 9900 or visit our website at www.radissonblu.com/hotel-cebu for the best online deals. Keep up-to-date with the hotel's latest offerings by joining us on Facebook (facebook.com/radissonbluhotelcebu) and Twitter / Instagram (@radissonblucebu)
Hilarious Series ramps up with Season 2
These two comedy series are now airing their season 2 programs.  Highly acclaimed and are must-watch rib ticklers in our opinion.
Resident Alien 2: starring Allan Tudyk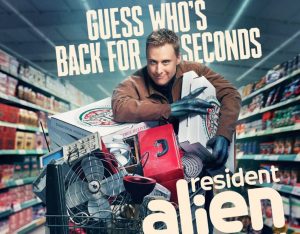 Space Force 2: starring Steve Carell
The Batman… now showing in theaters.
The Batman starring Robert Pattinson and Zoe Kravitz is now showing in selected local cinemas.  Critics' reviews have been good and it's a fresh intense take on the Batman story. They says it's a thinking man's version and I can't  disagree.  Catch The Batman now showing at Ayala Center Cebu and  SM City Cebu cinemas.
Imagene Bar Opens, Overlooking the City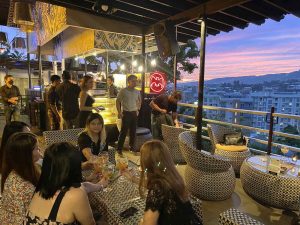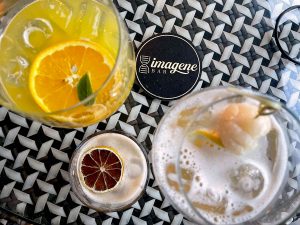 Enjoying some down time with a cocktail drink in hand among friends and a great view of the cityscape doesn't get any better at the newly opened Imagene Bar. If you've been meaning to find the right after-hours place, then head no further than Imagene Bar – a cozy enclave tucked along the hill-side of Nivel Hills on Cebu Veterans Drive.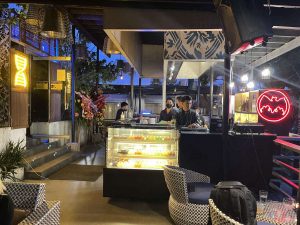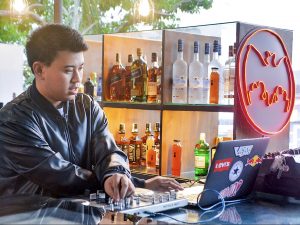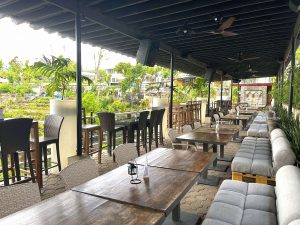 On the menu you'll find over 60 drinks and cocktails as well as some delectable Bar Chow put together by Imagene Bar founder Eugene Dy who's been serving up bottled cocktails online with a mobile event bar after a stint at the Spago in Marina Bay Sands Singapore.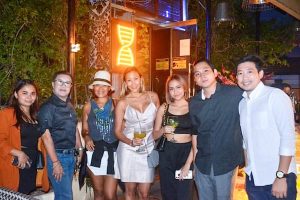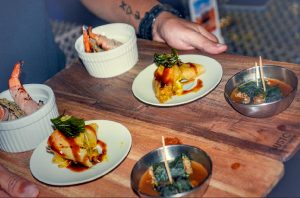 Imagene Bar accommodates up to 80 guests and is open Tuesdays to Sundays. Bar hours are from 5pm to 2am but it's best to make reservations on weekends.