The seven steps to looking geek-chic
Quick, stylish and affordable, Sunnies Specs is a game-changer in premium optical eyewear, making the whole experience of getting glasses simpler and more enjoyable.
Sunnies Studios received numerous requests from their customers to create prescription eyewear – and they made it happen through Sunnies Specs. Sunnies Specs offers high quality and stylish frames. You can get any Sunnies Specs frame, an optometrist conducted eye-exam and single vision lens for only P1,999. Here's a quick how-to guide:
Step 1: Go to your nearest Sunnies Specs optical shop
In Cebu, Sunnies Specs is located at the Upper Ground Floor, Northwing, SM City Cebu. Kicking off their nationwide expansion, it is their first store outside the capital and fifth in the country.
Step 2: Pick your frame
Customers can choose any frame from over a hundred styles that suit any face shape, personality and lifestyle, with more to come this month. All carry the trademark Sunnies brand and aesthetic. Frames are crafted from high quality materials such as acetate, flexilight and metal and are lightweight, durable and comfortable for everyday wear.
FINDING THE RIGHT PAIR
With over 100 different pairs to choose from, sometimes picking a frame that's perfect for your look alone takes 30 minutes—or more. That's why the team got together to try on various styles and curate a selection for every face shape.
ROUND 
Make your face appear longer with rectangular or square frames. Look out for bold, angular frames, and make sure they sit just above your cheekbones.
MUST TRY: The Venice
ALSO TRY: Ollie, Dillon, Harper, Irving, Kip, Mick, Reid, Spencer, Wes, August, Clarke, Crispin, Finn, Flynn, Gellar, Hans, Newton and Pascal
OBLONG
Your slim face shape looks great with wider and taller frames. Opt for styles with a low nose bridge to complement your features.
MUST TRY: The Irving
ALSO TRY: Ollie, Mick, Reid, Spencer, Clarke, Crispin, Flynn, Gellar and Pascal
OVAL
Oval face shapes can get away with almost any style, so play around with bolder colors in different silhouettes.
MUST TRY: The Crispin
ALSO TRY: Irving in Marine, Morgan in Maraschino, Gellar in Rhodonite, Kennedy in Caspian Sea and Venice in Gummy Bear
SQUARE
Add some curves to your rims to soften your sharp features. Thinner frames that are slightly wider than your cheekbones work best for your face shape.
MUST TRY: The Cam
ALSO TRY: Morgan, Wes, Dana, Inga, Kennedy, Margot and Walt
HEART
Complement a slender jawline with a pair that is slightly wider than your forehead with detailing on the lower portion.
MUST TRY: The Dana
ALSO TRY: Dillon, Harper, Kip, Morgan, Gellar, Inga, Kennedy, Margot, Venice and Walt
Step 3: Fill out information sheet
Leave your name and contact details at the station so they can inform you when your pair is ready.
Step 4: Have your eyes checked by trained optometrists
You can get a quick eye exam with Sunnies Specs' trained optometrists and state-of-the art technology. A few reminders to get the best results: Before undergoing an eye exam, make sure to remove soft contact lenses at least 30 minutes beforehand and hard contact lenses 24 hours beforehand. Also remember to have enough rest as tired eyes may affect results.
Step 5: Upgrade your lenses
All Specs lenses are multi-coated on all pairs and equipped with UV protection, anti-reflection and anti- glare plus are scratch resistant and have water resistant coating. But that's not all. Sunnies Specs offers you four lens upgrades depending on your lifestyle: Blue Light lenses for those who are exposed to screens all day, High-Index lenses for those who prefer thinner lenses, Photochromic lenses for those would prefer specs that transition into sunnies outdoors and Polycarbonate lenses for those who have an active lifestyle and need more durable lenses. Progressive vision lenses are also available for extra.
Step 6: Check out at the cashier
You can get an optometrist-conducted eye-exam, single vision stock prescription lenses, and a fashionable quality frame for only P1,999.
Step 7: Pick up your new specs
Once you receive a message, you can pick up your new Sunnies Specs all on the same day. It's that simple and quick.
What started off in 2013 as an idea among friends to create eyewear that is both equally stylish and accessible, Sunnies Studios has evolved into a lifestyle brand that includes Sunnies, Sunnies Specs and Sunnies Café.
Experience optimal visual clarity with Sunnies Specs, the exclusive line of premium prescription eyewear designed by Sunnies Studios.
Sunnies Specs Cebu is located at the Upper Ground Floor, Northwing, SM City Cebu.
SUNNIES SPECS CEBU
Upper Ground Floor, TheNorthwing, SM City Cebu
website | Facebook | Instagram
Take a Closer Look at the Stunning Couture Wedding Dresses of The Brides At Triton Fashion Show
photography by Ephraim Basbas
The wedding industry, together with twenty of Cebu's leading as well as emerging fashion designers just made a glorious comeback in one magnificent fashion show, The Brides at Triton last March 12, 2022 at the Triton Grand Ballroom of the only 5-star premier resort & water park in the Philippines, Jpark Island Resort & Waterpark Cebu, in partnership with Danny Villarante, Emi Ayag and Cary Santiago.
Let's take a closer look at the exquisite bridal couture dresses showcased at the fashion show: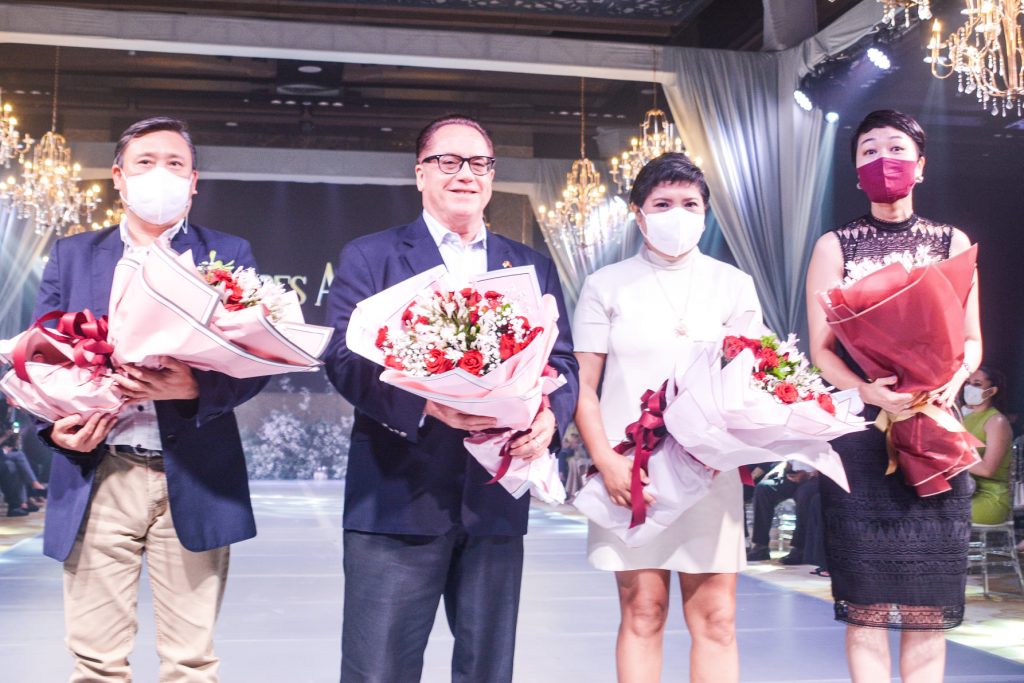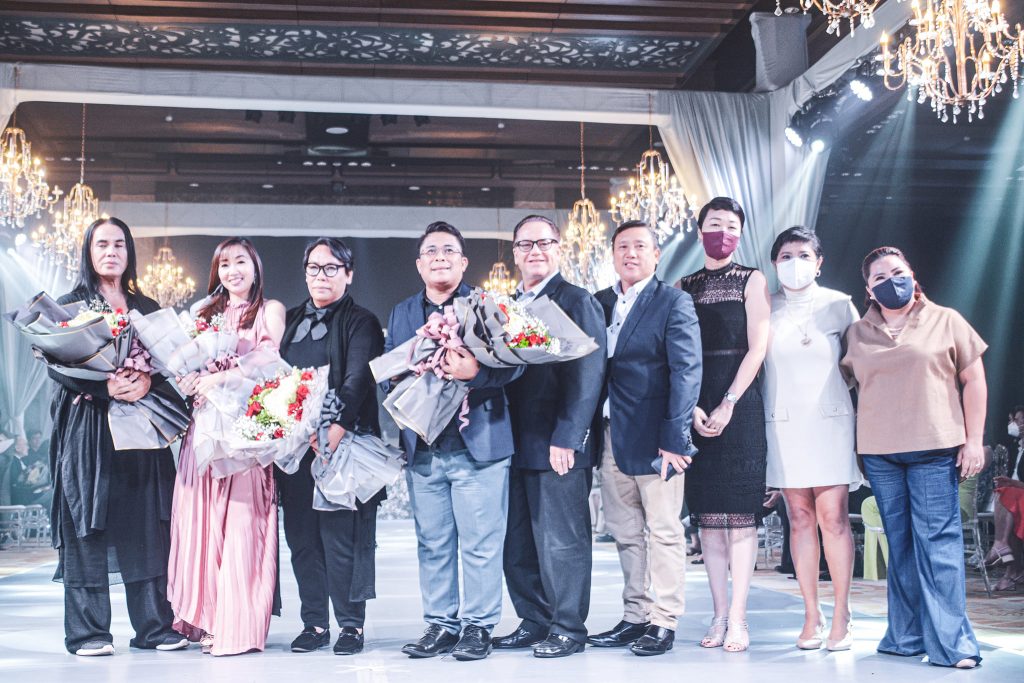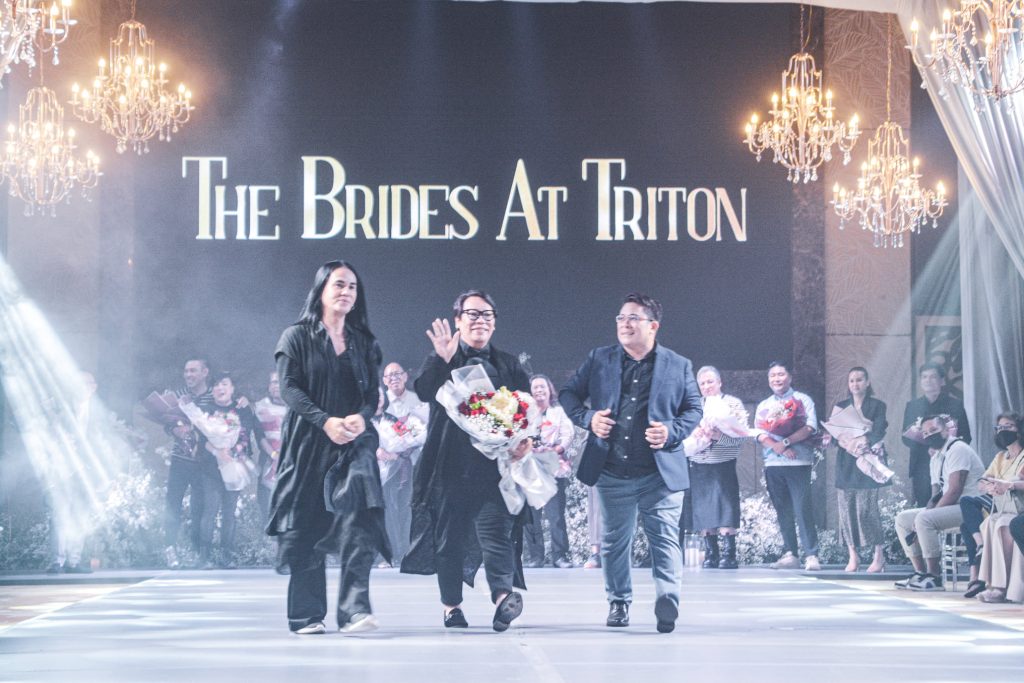 How to Manifest Pantone's 2022 Hue "Very Peri" in your Daily Deals as Listed by Fashion Editor Oj Hofer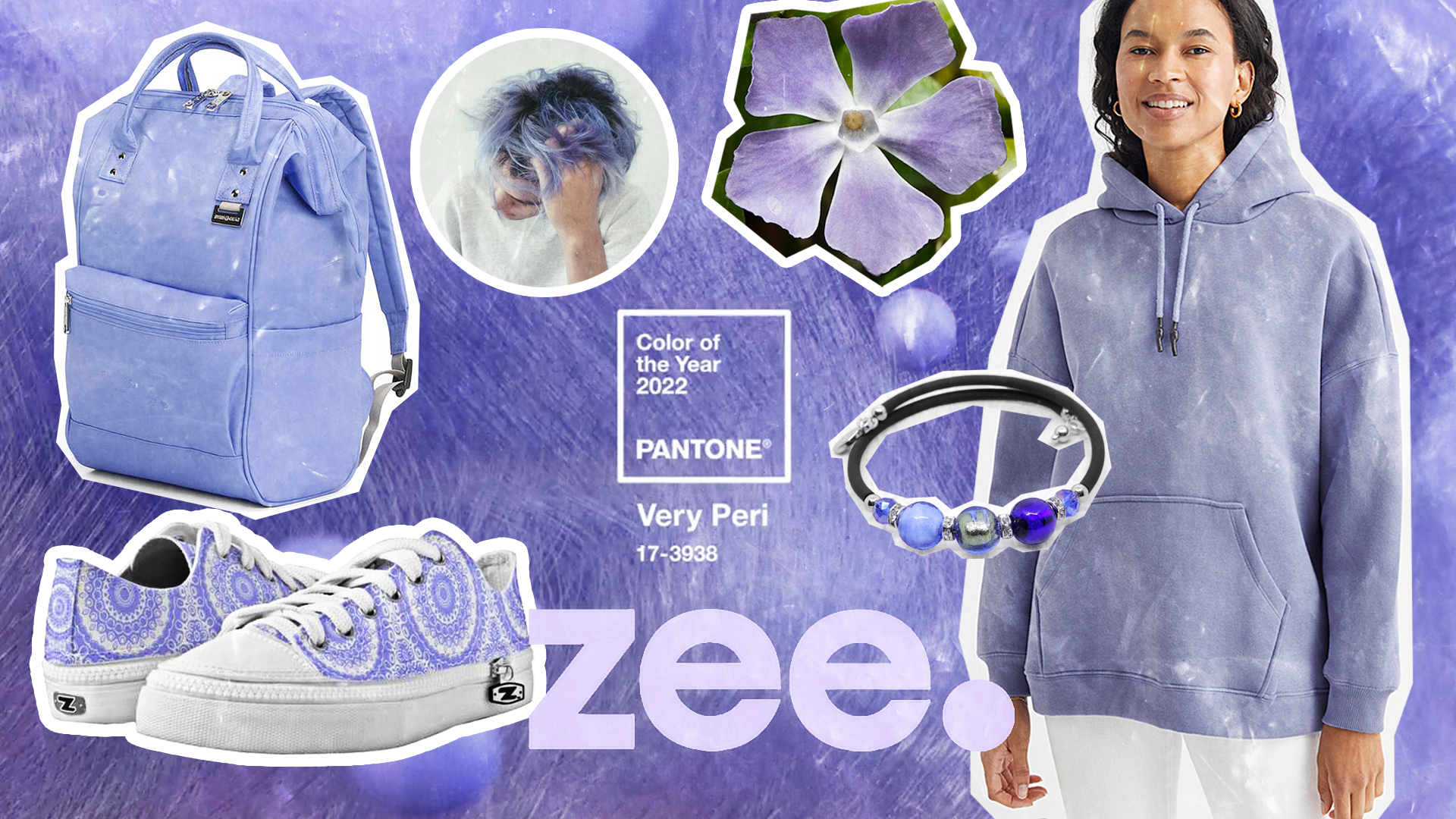 Winkling the Blues Away with Veri Peri
by Oj Hofer
Very Peri Pantone 17-3938 is the color of the year 2022. Pantone's dynamic Periwinkle blue hue with a vivifying red-violet undertone symbolizes "transformative times', displays carefree confidence, and daring curiosity. Its presence in fashion and accessories encourages inventiveness, creativity and optimism. It is the new happy, neutral color and here's how to fashionably manifest it in your daily deals.
Awesome Online-Exclusive Deals and Free Shipping Await Shoppers at the Newly-Launched Old Navy PH Digital Store
By Danica Ronquillo
Nothing screams "Americana" like Old Navy!
From trendy denims and soft cotton Ts to statement graphics and fleecy pajamas, Old Navy has been the first name in fun, classic fashion staples for the whole family since 1994. Known for high-quality pieces that fit every size, shape, and budget, this heritage brand has found a way to reach even more hangers in the digital age: OldNavy.com.ph.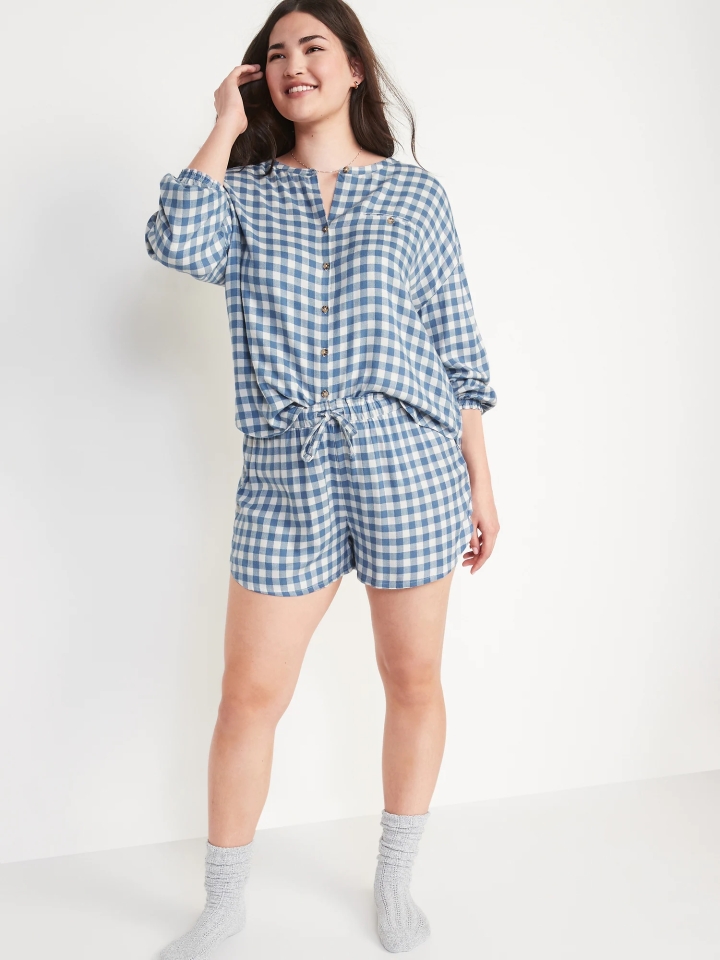 While no stranger to the digital sphere, OldNavy.com.ph is the brands's first standalone e-commerce, making Old Navy's vast array of on trend apparel and accessories available to customers 24/7. The launch of OldNavy.com.ph will not only feature styles that can be found in their brick- and-mortar locations, but also seasonal essentials and online exclusives, like Old Navy's activewear line.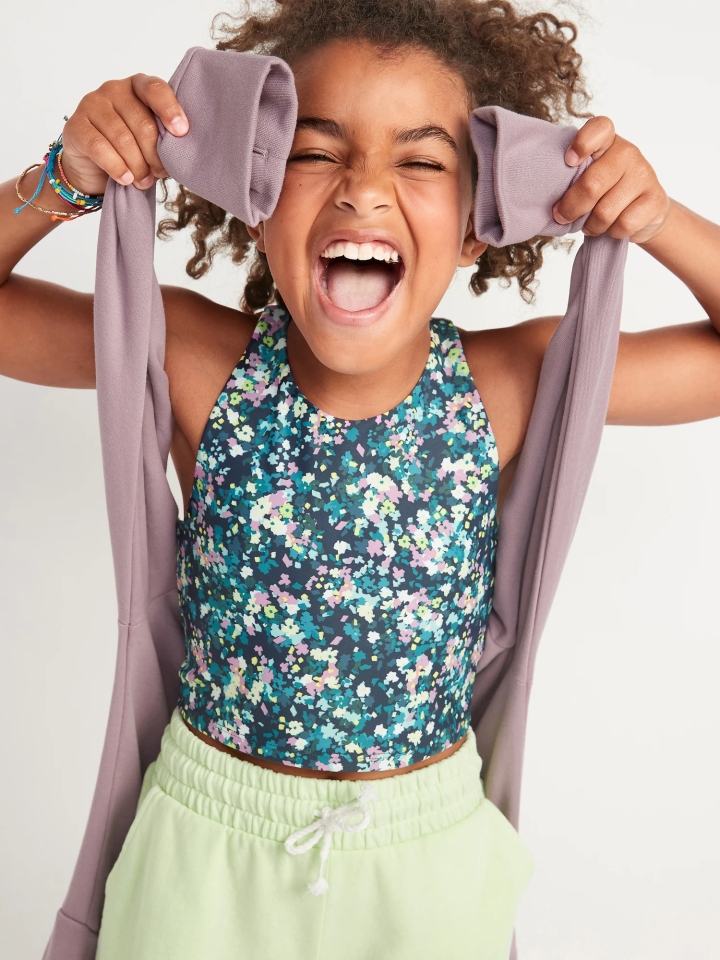 OldNavy.com.ph customers can enjoy free shipping with a minimum order spend of Php 4000, as well as various deals and e-payment options to ensure everyone can be a part of the Old Navy experience.
Shoppers will still be able to find new arrivals in all Old Navy Philippines stores, including Bonifacio High Street, SM Megamall, and Shangri-La Plaza, as well as in Old Navy's Viber community.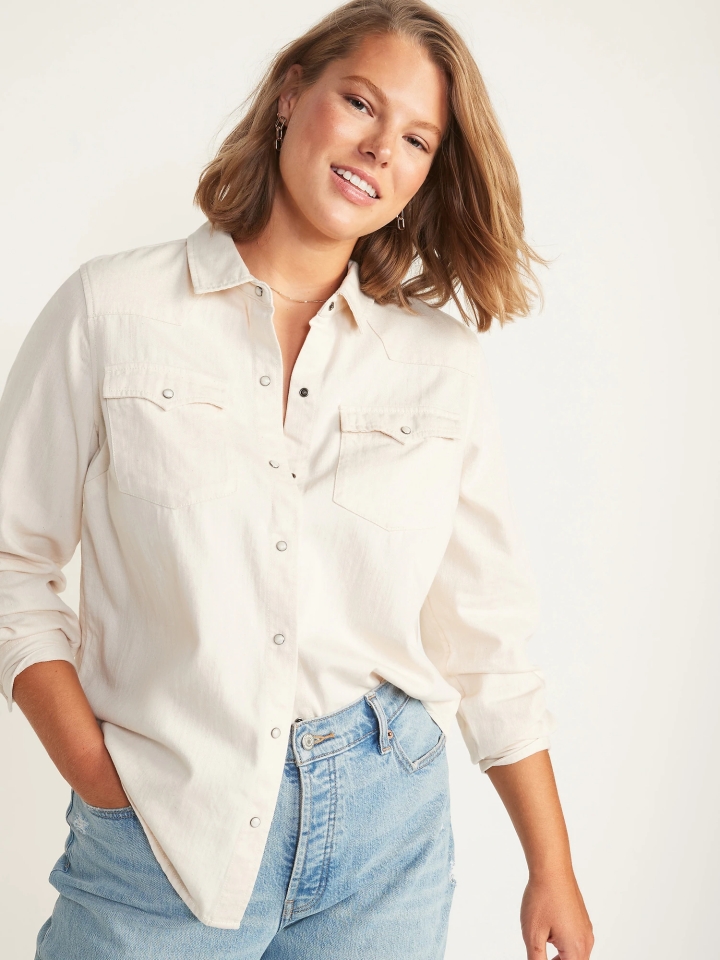 With this launch, Old Navy Philippines continues to be the pioneer of making comfort, quality, and style accessible to all. There's something for everyone at Old Navy!