How to survive the Primer Bodega Sale 2016 like a boss
In case you didn't know, the Primer Group of Companies is currently holding the bodega sale to end all bodega sales. The Primer Bodega Sale 2016, the second leg since 2013, offers nearly 80% off on brands such as TUMI, Delsey Paris, Hedgren, Victorinox, Herschel, Flossy, Sledgers, FitFlops, Roxy, and more.
Photos by Marco Paulo Diala/Facebook
It's no surprise people have been queuing up like crazy at the Waterfront Cebu City Hotel & Casino since this morning. As of press time, Primer and Waterfront have temporarily closed off the event because the venue cannot accommodate the crowd (don't worry! It'll be open later at 3:00 p.m.).
Zee Lifestyle, Cebu's premier lifestyle bible, was at the preview sale last night, and while that event was as exclusive as it could get, we were able to experience first-hand how insane things got.
Here's our survival guide to the Primer Bodega Sale 2016, which runs until Sunday, August 28.
Bring company. You think getting that gorgeous Victorinox Spectra trolley for cheap was going to be easy? Heck, no. As soon as you get in, have someone line up right away, and then take turns going around the venue to shop. Don't bother waiting for your friends who can't decide which pair of Sledgers to get. Alternately, if you're that fancy, just bring someone whose sole purpose is to queue at the cashier for you.
Wear comfortable shoes. There's a lot of ground to cover, from the abundance of Delsey and TUMI luggage to the racks of activewear by Roxy and O'Neill, and from the endless selection of Flossy and FitFlops to the boxes of Herschel and Jansport bags strewn all over the floor. Chances are you'd be spending hours waiting to pay because there's only two cashiers (so far, we hope), so skip the heels. Trust us, your feet will thank you.
Dress comfortably, too. You're not allowed to fit garments, but who's to stop you from trying on that North Face jacket? Point being, wear something skimming enough that you can try on stuff over your clothes, if you're so inclined to do so.
Eat ahead of time. Once you're in the Primer Bodega Sale, there's no going out. Eating and drinking are not allowed inside the premises, so unless you're used to starving for hours, have a meal before you go.
Be patient. We can't emphasize enough that you'll be spending hours on end at the bodega sale. If the company of your friends isn't enough to entertain you (or they're getting cranky), by all means bring a book, preferably one you've just started. Make sure your phone's fully charged and/or bring a power bank – you're going to wind up playing Pokémon GO and Candy Crush by the time you go through everything on your Facebook and Instagram feeds. Or chat up the person next to you in line, and gain a new friend. Massive discounts and a wider social circle? Now that's a win-win situation.
Happy shopping!
Take a Closer Look at the Stunning Couture Wedding Dresses of The Brides At Triton Fashion Show
photography by Ephraim Basbas
The wedding industry, together with twenty of Cebu's leading as well as emerging fashion designers just made a glorious comeback in one magnificent fashion show, The Brides at Triton last March 12, 2022 at the Triton Grand Ballroom of the only 5-star premier resort & water park in the Philippines, Jpark Island Resort & Waterpark Cebu, in partnership with Danny Villarante, Emi Ayag and Cary Santiago.
Let's take a closer look at the exquisite bridal couture dresses showcased at the fashion show: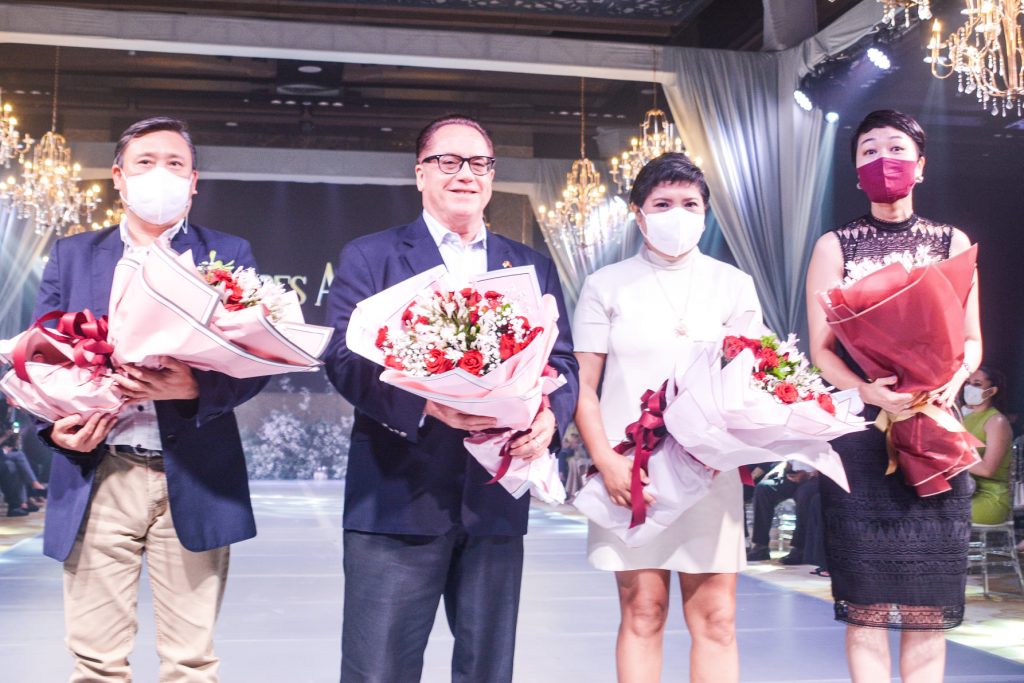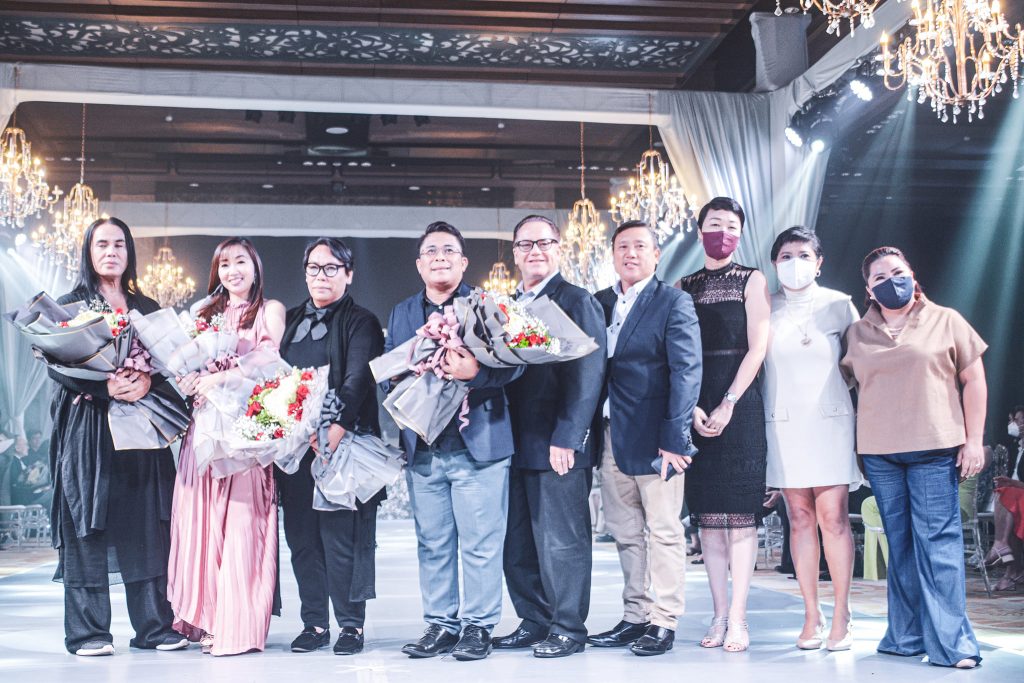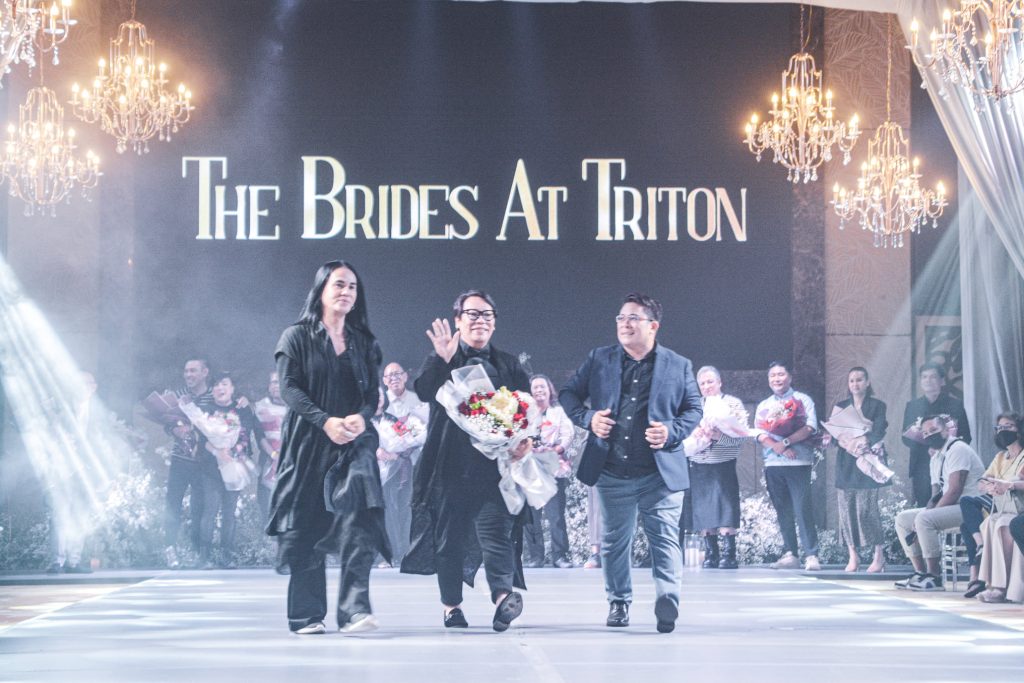 How to Manifest Pantone's 2022 Hue "Very Peri" in your Daily Deals as Listed by Fashion Editor Oj Hofer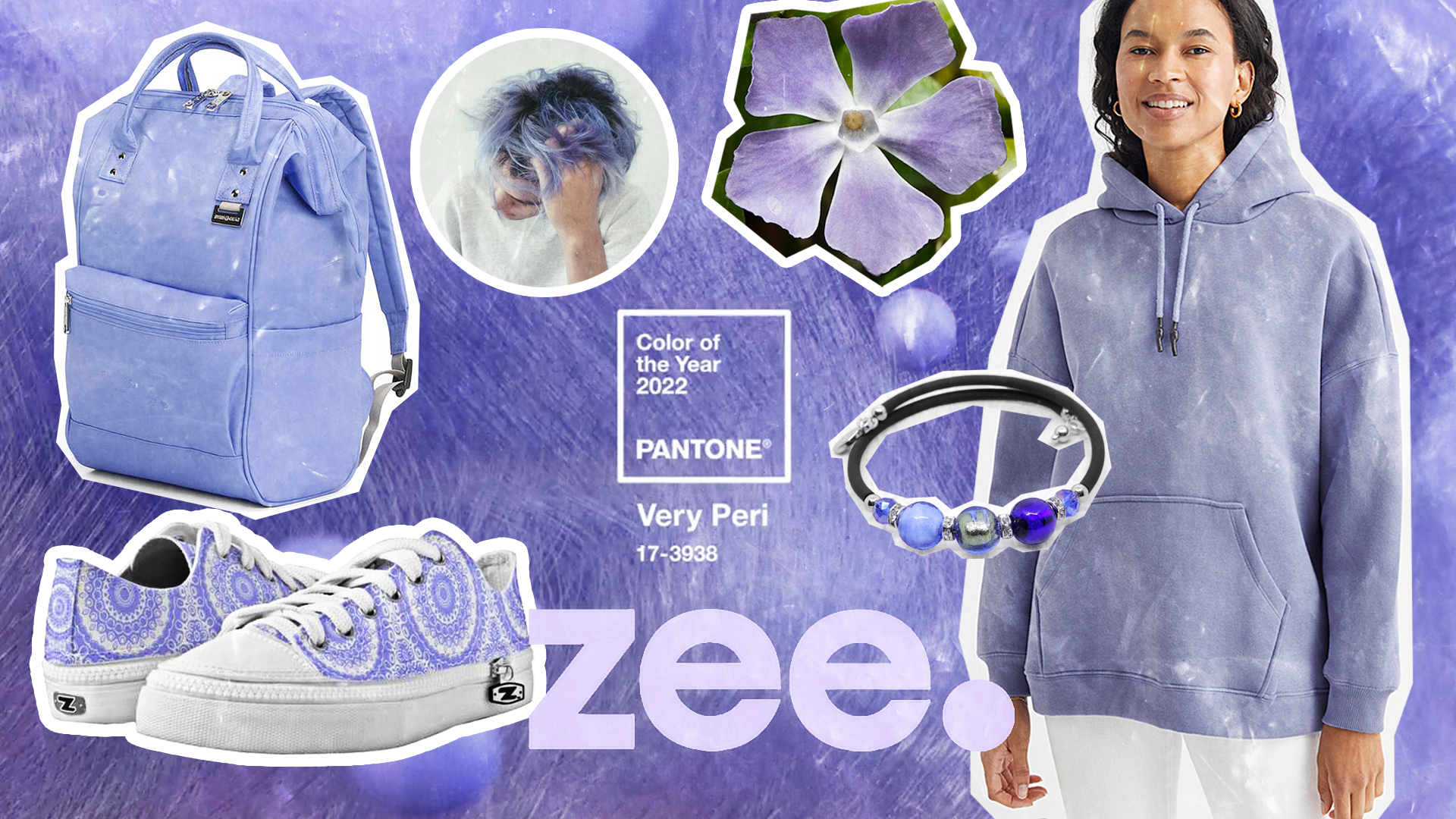 Winkling the Blues Away with Veri Peri
by Oj Hofer
Very Peri Pantone 17-3938 is the color of the year 2022. Pantone's dynamic Periwinkle blue hue with a vivifying red-violet undertone symbolizes "transformative times', displays carefree confidence, and daring curiosity. Its presence in fashion and accessories encourages inventiveness, creativity and optimism. It is the new happy, neutral color and here's how to fashionably manifest it in your daily deals.
Awesome Online-Exclusive Deals and Free Shipping Await Shoppers at the Newly-Launched Old Navy PH Digital Store
By Danica Ronquillo
Nothing screams "Americana" like Old Navy!
From trendy denims and soft cotton Ts to statement graphics and fleecy pajamas, Old Navy has been the first name in fun, classic fashion staples for the whole family since 1994. Known for high-quality pieces that fit every size, shape, and budget, this heritage brand has found a way to reach even more hangers in the digital age: OldNavy.com.ph.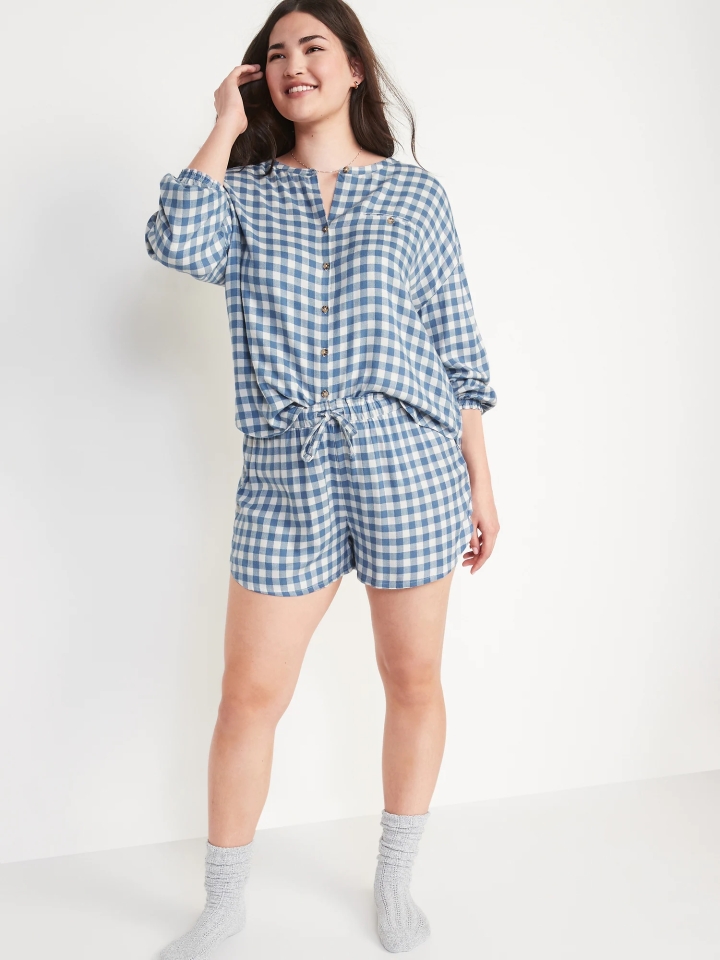 While no stranger to the digital sphere, OldNavy.com.ph is the brands's first standalone e-commerce, making Old Navy's vast array of on trend apparel and accessories available to customers 24/7. The launch of OldNavy.com.ph will not only feature styles that can be found in their brick- and-mortar locations, but also seasonal essentials and online exclusives, like Old Navy's activewear line.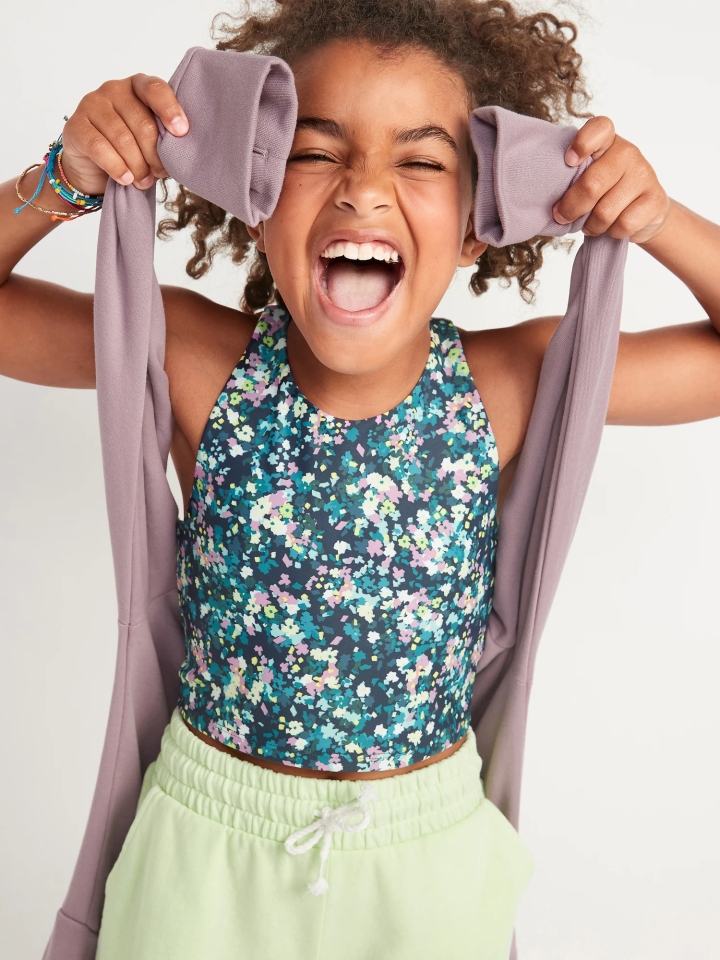 OldNavy.com.ph customers can enjoy free shipping with a minimum order spend of Php 4000, as well as various deals and e-payment options to ensure everyone can be a part of the Old Navy experience.
Shoppers will still be able to find new arrivals in all Old Navy Philippines stores, including Bonifacio High Street, SM Megamall, and Shangri-La Plaza, as well as in Old Navy's Viber community.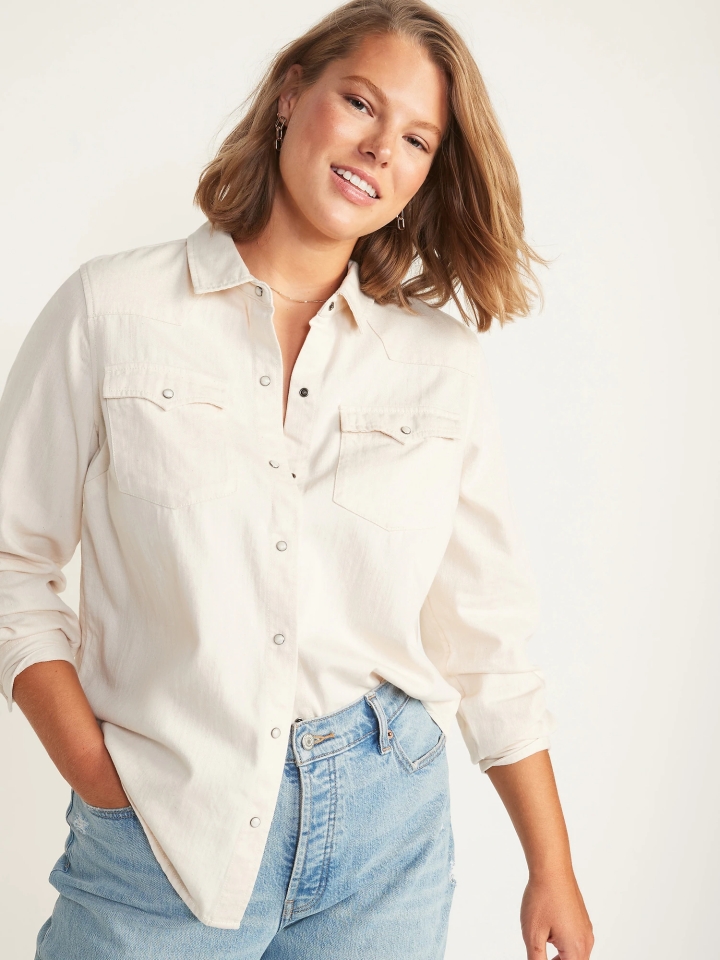 With this launch, Old Navy Philippines continues to be the pioneer of making comfort, quality, and style accessible to all. There's something for everyone at Old Navy!