The Low-Impact Lifestyle We Want for 2019
For some of us, there is no other way like ending the year with a "bang", experiencing parties here and there and all the drop of drinks and food till we enter a food-coma. Despite the grandeur of how we end 2018, we can take a look at how we can spend the low- impact lifestyle for the New Year.
For some of us, there is no other way like ending the year with a "bang", experiencing parties here and there and all the drinks and food till we enter a food-coma. Despite the grandeur of how we end 2018, we can take a look at how we can spend the low-impact lifestyle for the New Year.
Low-impact living has been around for a long time now; it is all about finding ways to reduce waste in everyday life and encouraging other people and businesses to do the same. The best part of a low-impact lifestyle is finding simplicity along the way, no longer will be burdened by useless items and constant clutter. Your belongings are re-purposed, carefully chosen by you, to produce the most use. This also goes with how we invest in products that are reusable or has as less plastic as possible.
What can we try out this New Year with Low Impact Living?
Sometimes we get used to purchase products that involve plastic that are mostly one-time use. A good example of this is bottled water. In the Philippines, we have two types of bottled drinking water—the regular bottled water you can buy from the grocery and convenience stores, and the 5 gallon refillable ones. If you're often active on social media, we can see videos or photos that depict the various negative impacts of single-use PET bottles to the environment. To minimize this, you can actually store reuse the water bottle instead of just throwing it away. By choosing to stop buying "mineral water", not only do we minimize trash, we also save a bit of money.

One thing we can also watch out for is the use of tissues; sometimes, when we eat out or visit a café, we are handed out free napkins or tissues. So instead of buying wet wipes, we can actually store and keep the unused napkins in a resealable bag and use them in case there is no hand towel for drying off when washing.
For those who are into skin care, cotton swabs or pads are the most vital things we get to use for products. Yes, cotton is 100% biodegradable, but most products—especially the commercial ones sold in the market today—uses a blend of synthetic fibers and bleached with chlorine. Pretty scary. We can change a skin care routine by opting to purchase multi-purpose products and trying out some items with zero-waste alternatives.

"What can I do more to support this advocacy?"
As mentioned, most people have been transitioning to the lesser yet practical way of living in the purpose of lessening the environmental impact/carbon foot print. When we were children, we were introduced to the 3 Rs of waste management—which are Reduce, Reuse and Recycle. With low-impact living, we are introduced to additional R's: Refuse, Re-purpose and Repair.
Making small changes like buying local products, commuting once in awhile, shopping at second-hand stores or transforming old things to something purposeful are just a few examples. It's not just beneficial for the environment, but also for our community and society as a whole. Making a few changes could result in a happier and healthier New Year!
LONDON IN FULL BLOOM: An Exclusive Look at the recent Chelsea Flower Show
The Chelsea Flower Show in London, one of the most prestigious horticultural events in the world, returned in full glory in May 2023, captivating visitors with its stunning displays and landscape designs. Held annually on the grounds of the Royal Hospital Chelsea in London, this year's show proved to be a true feast for the senses, showcasing an array of breathtaking gardens, vibrant floral arrangements, and innovative landscaping. The 3-day event showcased 36 outdoor gardens, including four balcony gardens for small spaces. Inside the giant pavilion, blooms compete with each other, exotic flowers, roses, and many more.
The 2023 Chelsea Flower Show embraced a Nature's Harmony theme, with a strong focus on sustainability and mental health. The show's organizers emphasized the importance of sustainable gardening practices and biodiversity conservation, inspiring attendees to create beautiful outdoor spaces while preserving and protecting the environment.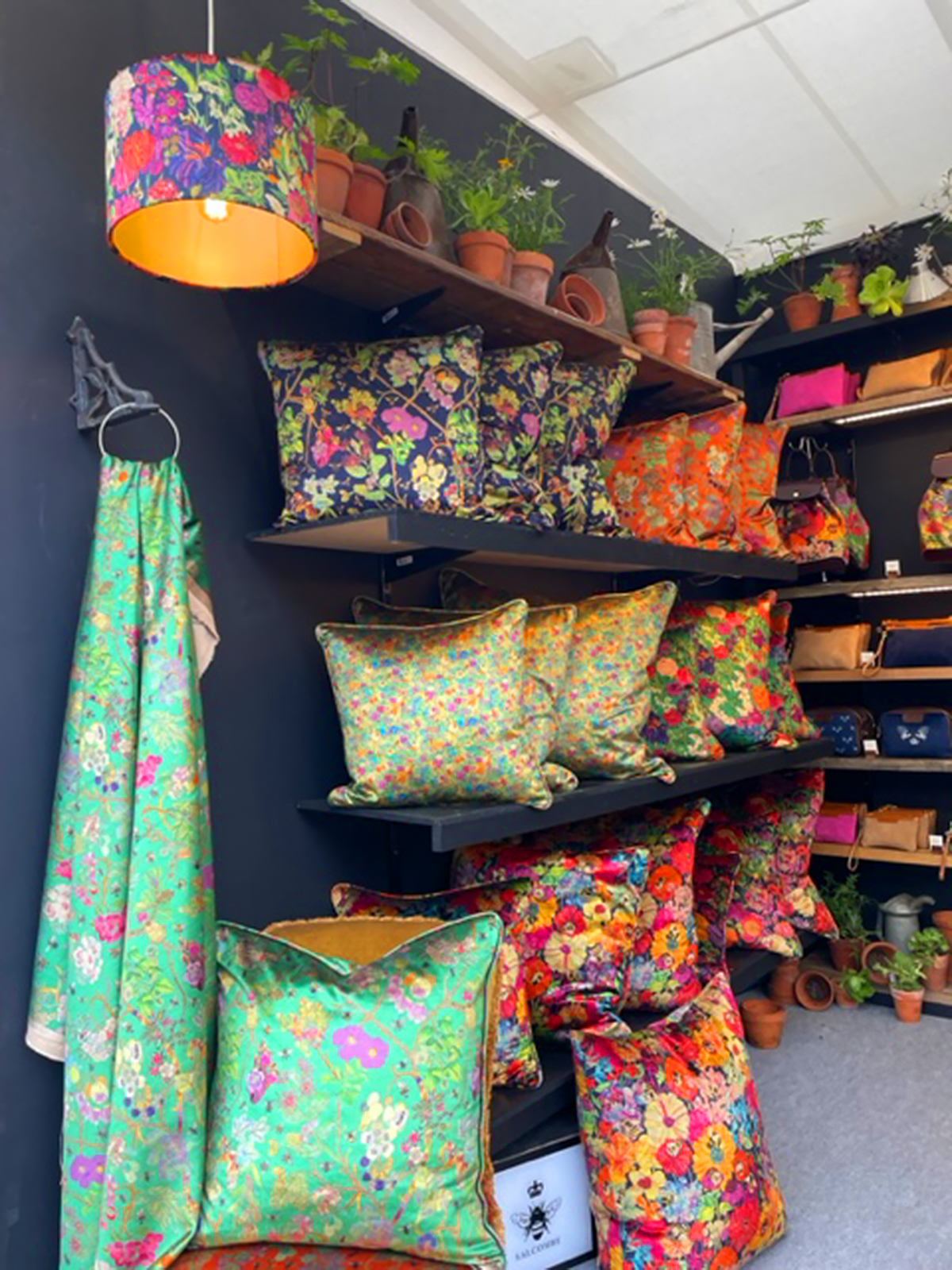 What's Cebu got to do with the Chelsea Flower Show in London? One person. James Doran Webb (https://www.jamesdoranwebb.co.uk), an Englishman working with driftwood, has been displaying his artworks for several years. James collects cast-off driftwood and shapes them into beautiful animal shapes that find places in some of the most iconic gardens. Leaping horses, owls, reindeer, and the occasional dragon, James Webb's creations are avidly collected by landscapers to add accent to gardens in all sizes, using cast-off wood, fitting perfectly with the sustainable element—something Mr. Webb has done quite well for the last decade.
***
The Philippine International Flower Festival will be held at the PICC in Manila from January 14 to 18, 2024. Watch out for more info from our website!