The Best Coffee Shops That Serve More Than Just a Hot Brew
A lawyer and the personality behind the blog Nindot Kaayo, Ethelbert Ouano shares his top picks for the coffee shops in the city that are worth visiting over and over again.
Once a morning brew that wakes us up to the day, coffee is now dominating cities around the world, day and night. while it may not be a modern discovery, the massive, upgraded resurgence of the coffee culture has completely permeated modern society that it has become more personal, a passion, and even a lifestyle.
Coffee shops sprang up across cities that, of late, we judge the vibrancy of a city by how plentiful the outlets of coffee houses it hosted. More often than not, coffee shops are markers of local gentrification; it sustains a bustling city. Not only are they trendy social hubs for great conversations, but they have also gained increased acceptability for professional meetings. Deals are best closed over a cup of joe.
Coffee is a more tenable social lubricant that encourages discussions, as well as stimulates creative thinking. The slow and crafted coffee culture evokes the artistry and creativity of both mavens and fans through a mindful coffee experience from pouring to sipping.
In Cebu, international coffee brands mushroom in the metro. Coffee Bean and Tea Leaf opened at least five stores last year in a robust expansion effort. Local Cebu designer Vito Selma is showcased in its forest wood-themed interiors at the Light Site Parc.
Starbucks Philippines offers drive thru services at its Axis Entertainment Avenue branch. It has also progressively offered new coffee trends, like the cold brew and even the coffee planner craze.
Cebu's very own Bo's Coffee features Philippine homegrown Arabica beans from Filipino farmers north and south of the country, while Coffee Dream highlights local Robusta beans from the coffee farms of Tuburan, Cebu.
The number of coffee shops opening in Cebu grows exponentially. More are offering not just the typical hot brew, but also other coffee inspirations and activities promotion coffee appreciation. These are five coffee shops in Cebu that are distinct in their hipster aesthetics, and culture-forward events and initiatives.
Cardinal Coffee
photography by Gia Mayola
Coffee comes in many different guises. Mostly, it can either be milky lattes, or intense concoctions like americanos and espressos. however you like your coffee, Cardinal Coffee has a perfect pair for itóit was first known as a successful bakery before it became a coffee shop. Cardinal Coffeeís Cheese Roll is one of the trending souvenir food items from Cebu.
Savory breads and pastries like their hearty chicken quiche and light-as-a-cloud cheese rolls go along very well with their more intense coffee. The milky variants purvey complimentary flavors more to sweet food, like their Yema Cake and Boston Cream Pie Cake.
Don Jose Avila St. corner Don Gil GarciaSt., Capitol Site, Cebu City
Open from 7:00 AM to 11:00 PM on
Monday to Thursdays, and 7:00 AM to
12:00 AM on Fridays and Saturdays
Linear Coffee Roasters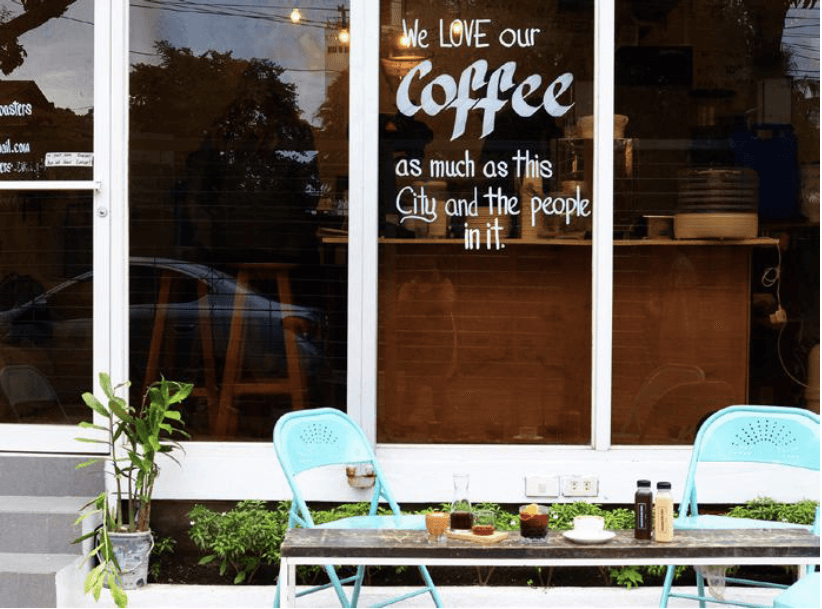 photography by Gia Mayola
Linear Coffee Roasters is a small specialty coffee shop with a big passion to evangelize their love for their beans. Once you are here, you are not just up for some special blends, but also for a quick coffee appreciation session with their devoted baristas. They double as personal coffee guides, eager to unravel the coffee preparation from harvest to cup.
Like anything else, the capacity to appreciate coffee is only limited by the profundity of knowledge a coffeephile has acquired.
BIG Hotel, Parkmall Drive
Open from 9:00AM to 6PM everyday except Mondays and Thursdays
12:00PM to 6:00PM on Mondays
7:00AM to 6:00PM on Thursdays
Coffee Prince Cebu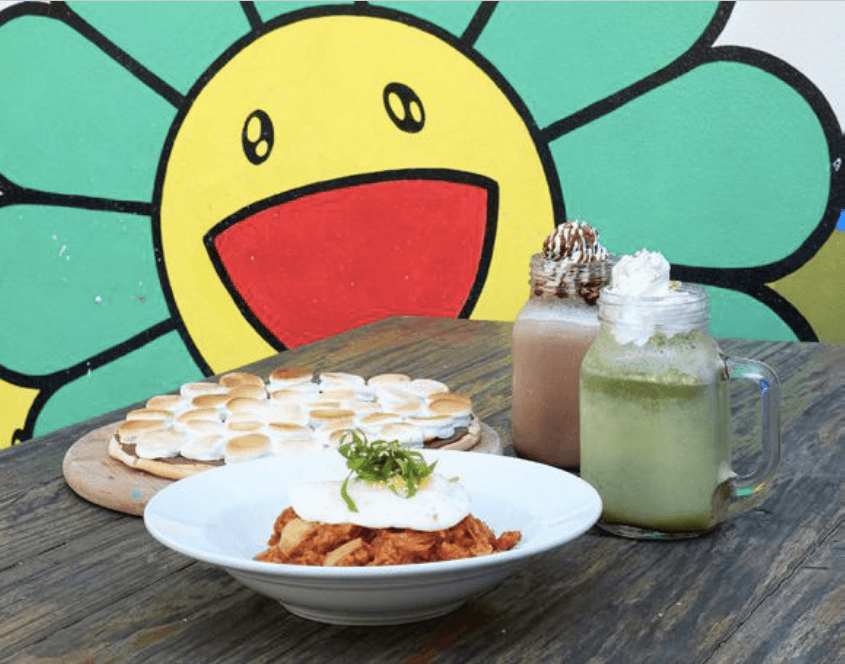 photography by Gia Mayola
Coffee Prince is a leader in introducing Korean-inspired coffee shops in Cebu. Since they opened in August 2014, they have gained loyal customers and expanded the refurbished old house that they occupied by providing an equally lovely patio and a terrace for alfresco dining. The picturesque area is complemented by their regular soulful events like the Poetry Night and Jam Sessions, and for their more competitive patrons, Coffee Prince also holds Slogos Night.
0246 Osmeña Blvd., Cebu City
Open from 7:00 AM to 3:00 PM everyday
Bicester Cafe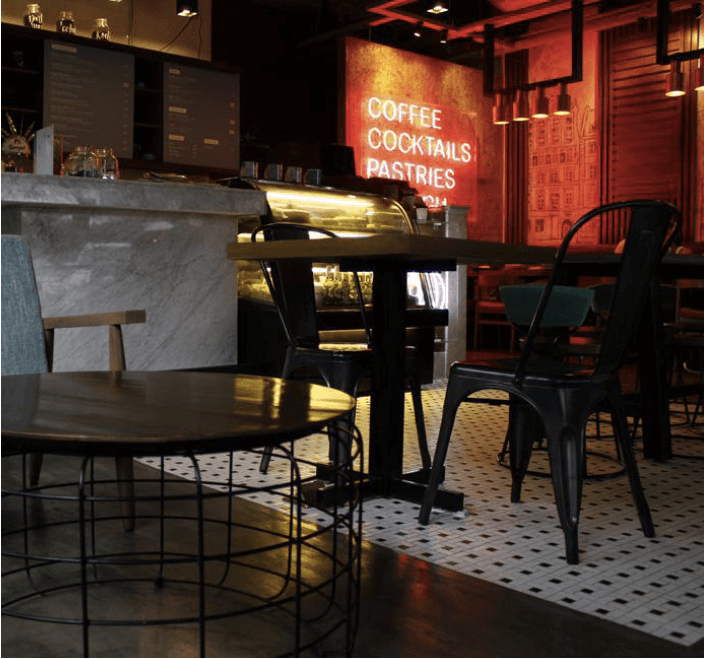 photography by Tristan Laput
Coffee is mostly associated with breakfast. Bicester Cafe cleverly makes breakfast available all day so that you can enjoy your coffee and breakfast, heavy or light, anytime without the trouble of waking up early in the morning. Bicester Cafe encapsulates the clean and bright high street vibe of Bicester Village in London, with a twist of neon lights.
Mahogany Place Arcade, Pope John Paul II Ave.,
Mabolo, Cebu City
Open from 7:00 Am to 10:00 PM on Mondays to
Saturdays, and 9:00 AM to 10:00 PM on Sundays
Drip and Draft
photography by Nath Ybañez
There is a place where the upper meets the downer, and it is called Drip and Draft. It's a hybrid store that offers both healthier specialty coffee beans—high grade single-origin coffee from Rwanda, Panama and Nicaragua—and locally crafted beers on tap. Now on its new location, Drip and Draft has ample space, a bar, and bigger and longer tables for groups. The place is ideal for some beer nights when you just want the booze and not the loud music in bars.
Streetscape, Paseo Saturnino,
Banilad, Cebu City
Open from 7:00 AM to 12:00 on Sundays
to Mondays, and 7:00 AM to 2:00 AM on
Fridays and Saturdays
Trendy Renovation Ideas for the Home or Condo. Part 4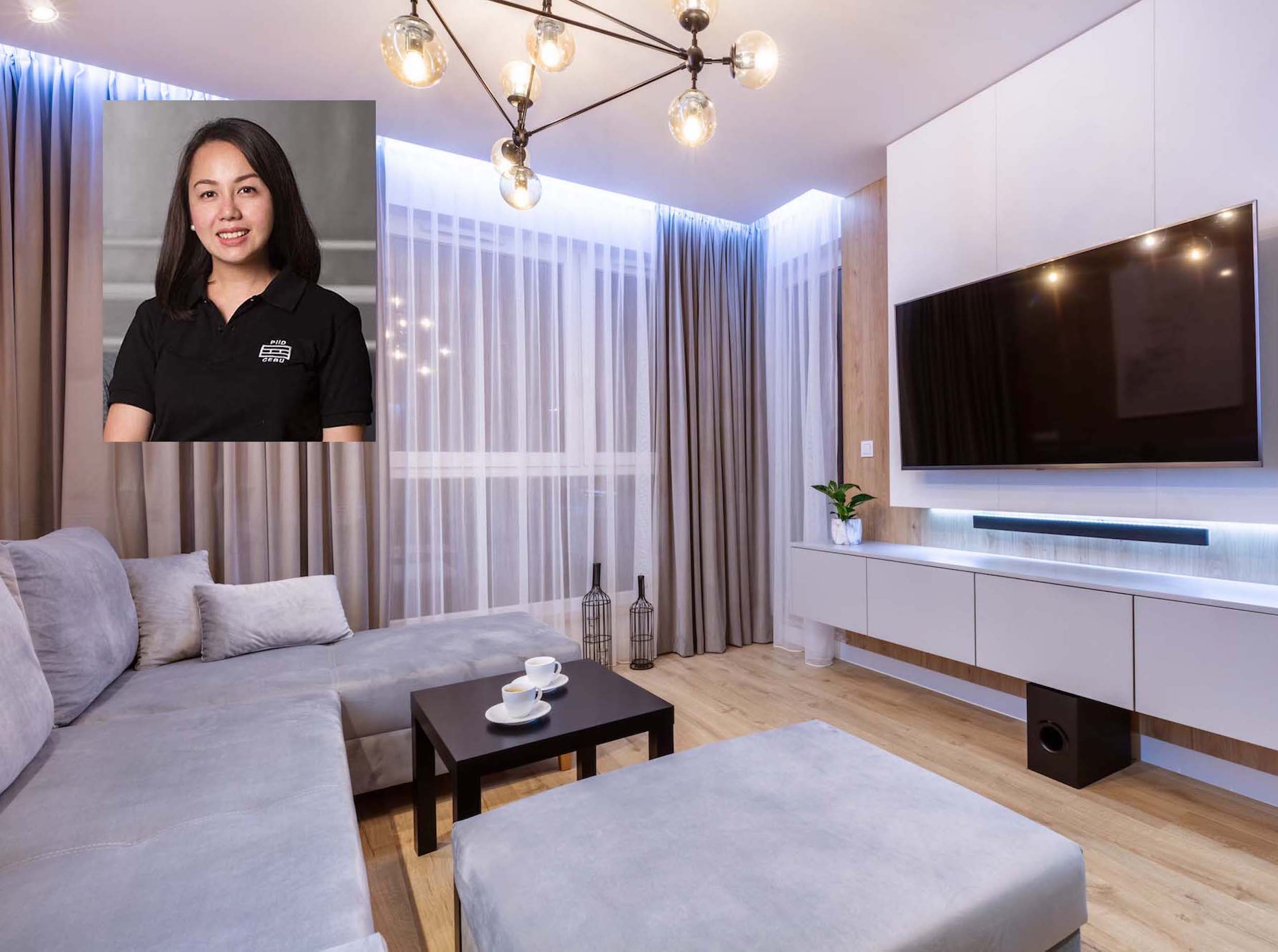 by Christa M. Cañizares IDr.
Part 4:  Upgrade your Choices
A.  Create different moods with lighting. The use of warm colored indirect lighting such as lamps, colored LED back lights, or even string lights can create a cozy and relaxing vibe after a day's work.
B.)  Convert to smart home systems. From door locks, CCTV cameras, you'll also be able to control and turn on lights, appliances even if you're away from home. All you need is a wifi connection and the applications on your mobile phone.
C.) Hire a professional interior designer. We always get an impression that hiring a professional would be expensive, but they actually help you make the best choices and save you from making bad purchases.
Trendy Renovation Ideas for the Home or Condo. Part 3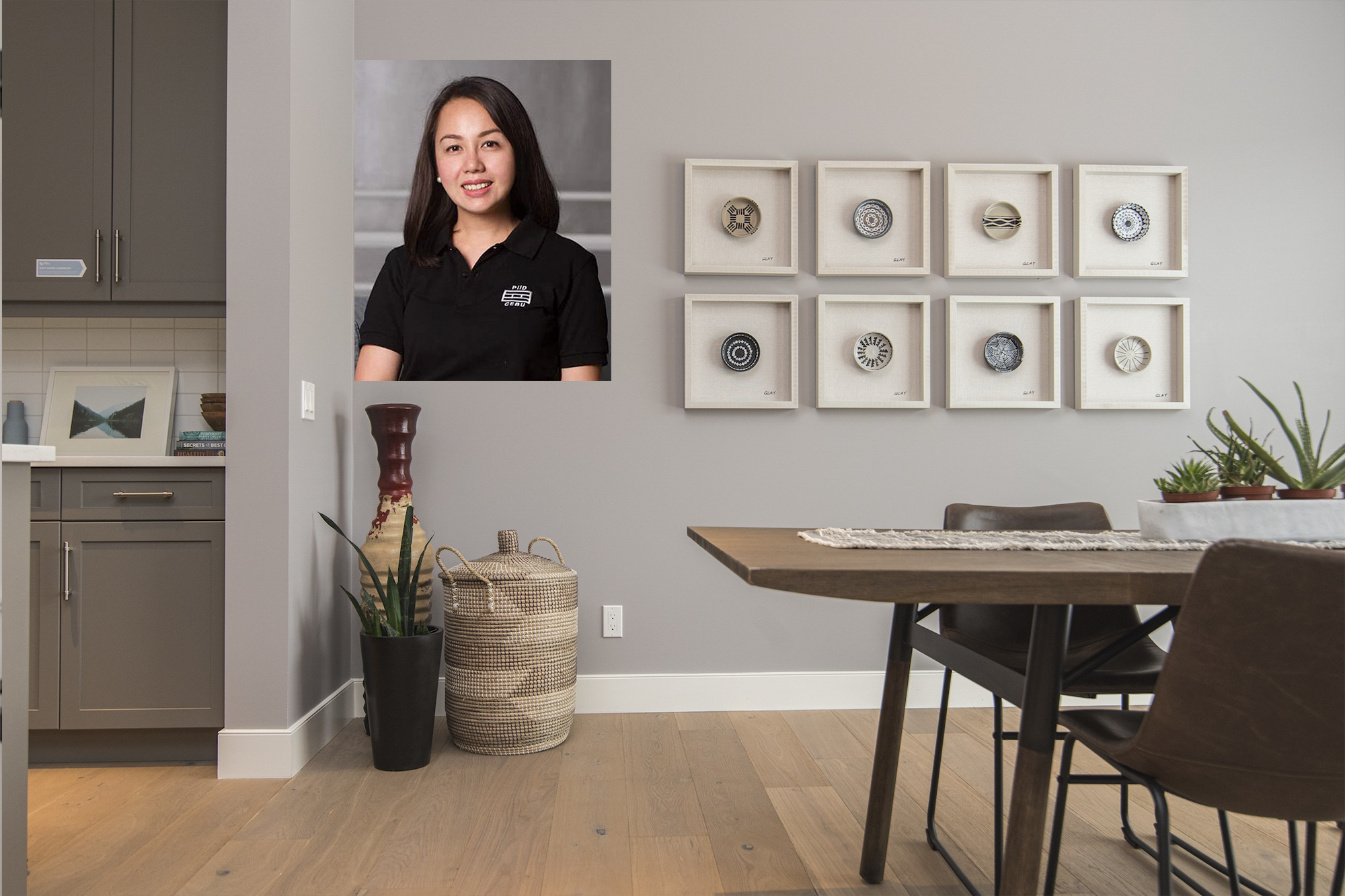 by Christa M. Cañizares IDr.
Part 3: Maximize Impact of Small Spaces
A.)  Storage spaces. You can go with concealed storage systems such as built-in cabinets on walls, under the bed or seating. Keep the items that you use often more reachable than the occasional ones. Choose what works best for your space and for your convenience.
B.)  Showcase your collection of interesting conversation pieces, like items you acquire from past travels, an artwork, an heirloom, coffee table books or a collector's item. Make sure to save a special place for them in your home.
C.)  Move things around to attract renewed energy into your space. May it be moving a sofa to the adjacent wall, creating a dining nook near a window, shuffling your accessories on to a different shelf? Little efforts go a long way.
Trendy Renovation Ideas for the Home or Condo. Part 2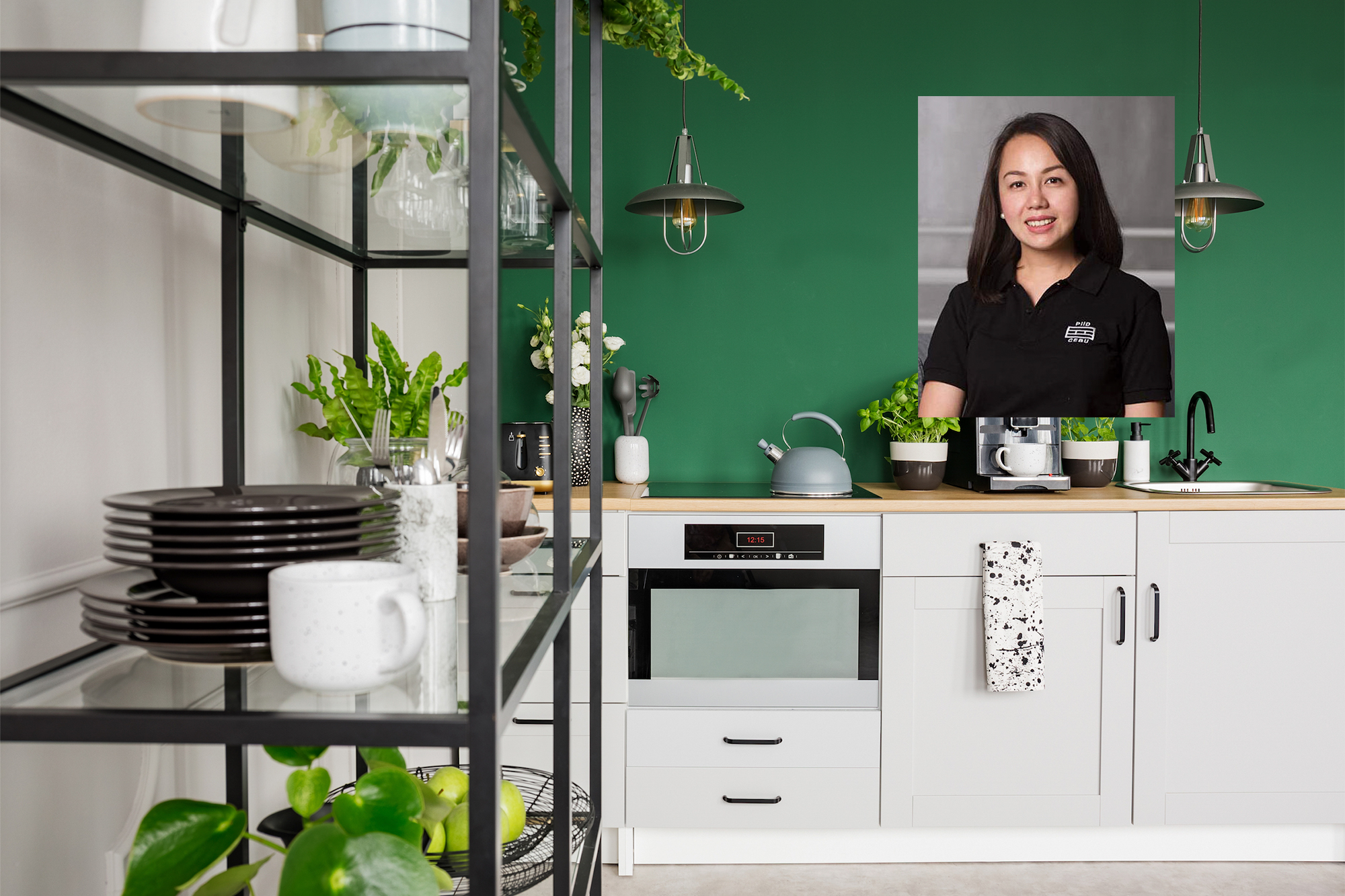 by Christa M. Cañizares IDr.
Part 2:  Create Visual Interest
A.)  Update your space with a fresh coat of paint. Some would love the white / minimalist theme, but one must also not be afraid to make a bold statement and have an accent wall, or even a wall mural.
B.)  Mix materials and textures to create depth and contrast. Wallpaper is an amazing decorative material that you can use for an instant upgrade. Another inexpensive approach is to use patterns and texture on soft furnishings such as curtains, pillows and sheets.
C.)  Setting up a coffee station, bar carts, vinyl corner, or workstation seems to be a trend to the young professionals nowadays.  Add functional pieces that serve as décor at the same time.