The Ascott Limited Philippines Appoints New Residence Manager of Citadines Cebu City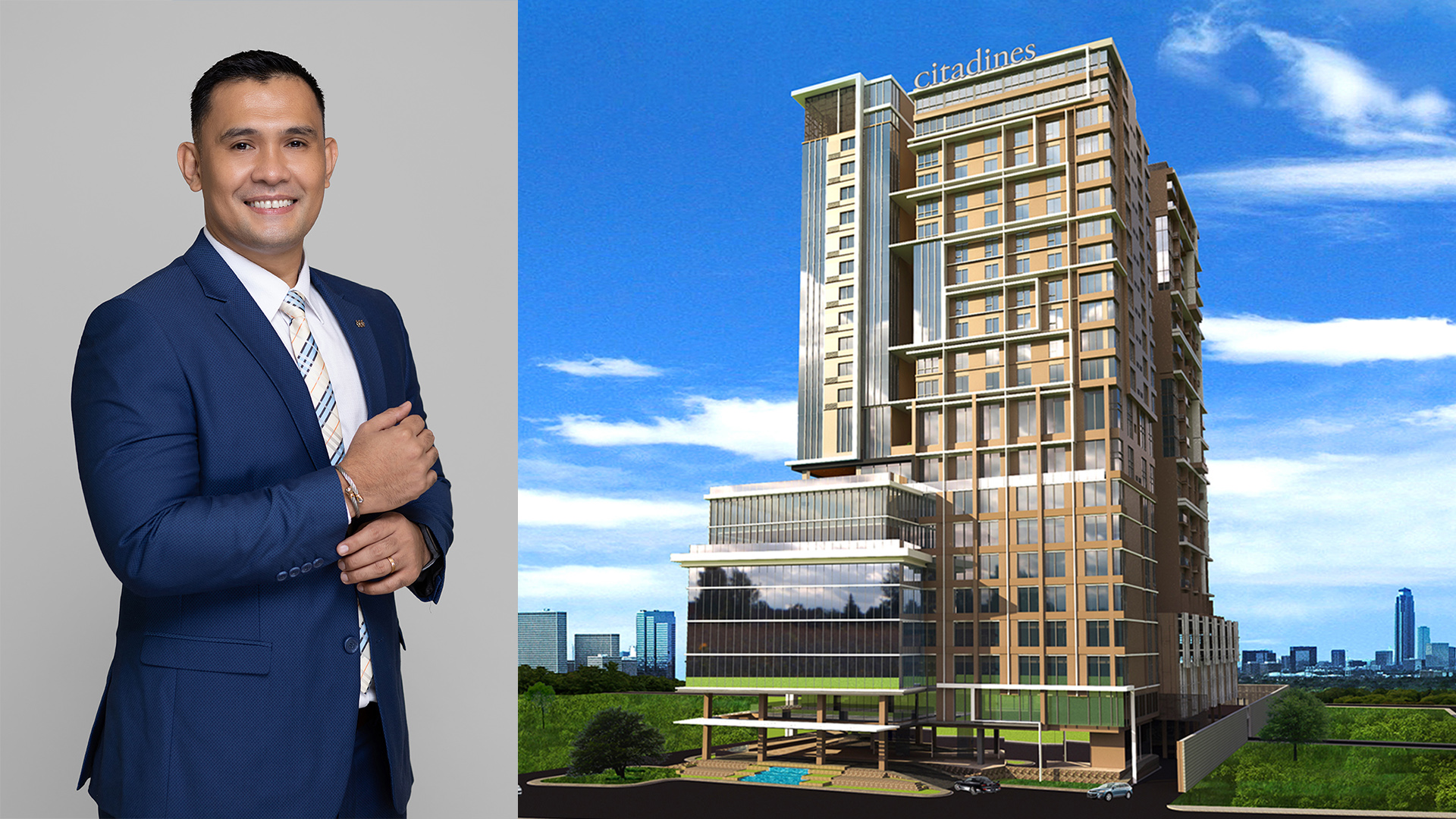 Rey Vergel Mulat continues his 16-year hospitality career in the first Citadines Apart'hotel in Visayas and Mindanao
The Ascott Limited – Philippines announced the appointment of Rey Vergel Mulat as the new Residence Manager of Citadines Cebu City. He will oversee the smooth running of the 180-room serviced residence, the first Citadines Apart'hotel in Cebu.
He will be a crucial figure in spearheading sales results, customer satisfaction, employee engagement, and property maintenance. Mulat will also oversee the pre-opening of lyf Cebu City, the first co-living serviced residence in the Philippines. He brings with him 16 years of experience in the hospitality industry. Before joining Ascott, he built his career working with some of the industry's reputable brands.
"I am honored to be part of Ascott, one of the leading international owner-operators in the world. It will be an exciting chapter as I oversee this property in the Queen City of the South. We will continue to provide our residents the genuine and heartfelt Cebuano hospitality the brand is known for," shared Mulat. "As Citadines is the French word for "from the city," we will make sure that each stay makes them feel like they are from the city," he added.
Citadines Cebu City is strategically located in the former site of Base Line. Conveniently located near the business districts of Cebu Business Park and Cebu IT Park, this serviced apartment is part of a development that comprises commercial and retail. The property also partnered with Abacá Baking Company for a bakery and café concept located at the ground floor. The restaurant offers all-day breakfast, classic comfort food, and baked goods and pastries known to the Cebu community.
In line with the efforts to further expand its presence in the country, Ascott is also gearing up to open lyf Cebu City, the first co-living serviced residence in the Philippines, under the strategic partnership with Cebu Landmasters Inc. It will be a significant milestone in the growth of the Ascott in the country. The property is set to open in the 2nd quarter of 2023. With its co-living concept, the lyf brand offers a community of like-minded individuals and social interactions with one's neighbors at one's doorstep. The co-living brand continues its significant expansion goal to have 150 properties by 2030.
The Ascott Limited (Ascott) is a Singapore company that has grown to be one of the leading international lodging owner-operators. Ascott's portfolio spans over 200 cities across over 40 countries in Asia Pacific, Central Asia, Europe, the Middle East, Africa, and the USA.
Ascott has more than 89,000 operating units and about 64,000 units under development, making a total of more than 153,000 units in over 900 properties.
The company's serviced apartment, coliving and hotel brands include Ascott, The Crest Collection, Somerset, Oakwood, Quest, Citadines, lyf, The Unlimited Collection, Préférence, Vertu, Harris, Fox, Yello, and POP!.
Ascott's loyalty programme, Ascott Star Rewards, offers exclusive benefits to its members when they book directly with Ascott for their stays at its participating properties.
Ascott, a wholly owned subsidiary of CapitaLand Investment Limited, pioneered Asia Pacific's first international class serviced apartment with the opening of The Ascott Singapore in 1984. Today, the company boasts over 30 years of industry track record and award-winning brands that enjoy recognition worldwide.
For more information, please visit www.discoverasr.com.
About CapitaLand Investment
Headquartered and listed in Singapore, CapitaLand Investment Limited (CLI) is a leading global real estate investment manager (REIM) with a strong Asia foothold. As at 30 June 2022, CLI had about S$125 billion of real estate assets under management, and about S$86 billion of real estate funds under management (FUM) held via six listed real estate investment trusts and business trusts, and more than 20 private vehicles across Asia-Pacific, Europe and USA. Its diversified real estate asset classes cover retail, office, lodging, business parks, industrial, logistics and data centres.
CLI aims to scale its FUM and fee-related earnings through fund management, lodging management and its full stack of operating capabilities, and maintain effective capital management. As the investment management arm of CapitaLand Group, CLI has access to the development capabilities of and pipeline investment opportunities from CapitaLand's development arm.
As a responsible company, CLI places sustainability at the core of what it does and has committed to achieve net zero emissions by 2050. CLI contributes to the environmental and social well-being of the communities where it operates, as it delivers long-term economic value to its stakeholders.
Visit http://www.capitalandinvest.com for more information.