Sugbu Wanderer
Your guide to exploring Cebu.
Your guide to exploring Cebu.
 1. Tops
Take a winding ride to Busay and find yourself 2,000 feet above sea level, in a circular viewing deck overlooking the Cebu metropolis. Once inside, there are kiosks that serve food and drinks. The view is especially breathtaking at night when the glittering lights from the city mimic the starry skies above. Entrance fee is PhP100.
2. Casa Gorordo
Immerse in Cebu heritage as you step into this preserved "bahay na bato" (stone house) from the Spanish colonial era. Located in the once well-heeled community known as the Parian district, Casa Gorordo tells the story of Cebuano urban living at the turn of the 19th century. The heritage house is also home to a modern art gallery in its basement that features the contemporary works of Cebuano visionaries. Admission fee starts at PhP15.
3. Larsian
Cebu takes pride in its sinugba, which translates to grilled meat. This famous street food arcade near the Fuente Osmeña circle serves a variety of barbecue selections and is open till the wee hours of the morning. Those with iron stomachs will want to try the chicken and pork intestines called isaw, or chicken feet, cleverly named adidas after the iconic footwear brand. Pair this with puso, or hanging rice and you have a meal at an average cost of PhP70.
4. Sky Experience Adventure
The tallest building in Cebu also happens to have the world's first edge coaster. About a hundred and thirty meters high, you can tilt your seat up to an angle of 55 degrees as it circles the peak of the Crown Regency Hotel. The less adventurous can opt to wear a harness and stroll along the SkyWalk, a platform designed to make you feel as though you're walking on air. The newest addition to the gravity-defying theme park is a 76-meter-long zipline connecting two towers of the hotel. Entrance fee starts at PhP300. For PhP1,000, you can try all three sky activities and enjoy a dinner buffet.
5. Colon Street
Ride a kalesa or horse-drawn carriage for PhP15-20 and relive the glory days of Colon, the Philippines' oldest street. Named after the explorer Christopher Columbus, it is to this day one of Cebu's commercial hubs and is considered the heart of downtown Cebu. The bustling street is also known as a shopping haven that offers the best bargains, especially for fashion merchandise.
6. Island Hopping
Cebu is surrounded by many outlying isles; so it's no surprise that this would be a pastime. Take the Islands Banca from Mactan and visit the Talima Adventure and Water Park on Olango Island, which is also home to Cebu's world-renowned bird sanctuary. Diving, snorkeling and fish feeding are also favorite activities in the surrounding marine sanctuaries. Cap off the trip by lounging on the white sands of Pandanon, which is already part of neighboring province, Bohol. The price varies depending on the boat size and package availed of.
7. Cebu Fish Spa
This non-abrasive alternative to a foot scrub has finally reached Cebu shores. Dip your feet in a pool filled with "Doctor Fish" and get an instant foot spa. Albeit ticklish at first, the fish eat the dead skin cells and leave a baby smooth surface. They don't bite; they only suck at the skin and release an enzyme that softens the callouses. For PhP170, you can experience this natural foot spa for a good thirty minutes.
---
Jay Aldeguer for Islands Stay Hotel
President, The Islands Group
Modeled after the concept of a no-frills accommodation, this hotel can very well be the traveler's best friend. For absurdly affordable rates and two great locations to choose from, you get a room with a quality bed, a rain shower, a flatscreen TV and free wireless broadband access. "Just because it's a value hotel, it doesn't mean you won't be treated well," says Aldeguer. Islands Stay also provides its signature cold towels and a personalized gift as you check in. Now that's a Cebuano welcome.
LONDON IN FULL BLOOM: An Exclusive Look at the recent Chelsea Flower Show
The Chelsea Flower Show in London, one of the most prestigious horticultural events in the world, returned in full glory in May 2023, captivating visitors with its stunning displays and landscape designs. Held annually on the grounds of the Royal Hospital Chelsea in London, this year's show proved to be a true feast for the senses, showcasing an array of breathtaking gardens, vibrant floral arrangements, and innovative landscaping. The 3-day event showcased 36 outdoor gardens, including four balcony gardens for small spaces. Inside the giant pavilion, blooms compete with each other, exotic flowers, roses, and many more.
The 2023 Chelsea Flower Show embraced a Nature's Harmony theme, with a strong focus on sustainability and mental health. The show's organizers emphasized the importance of sustainable gardening practices and biodiversity conservation, inspiring attendees to create beautiful outdoor spaces while preserving and protecting the environment.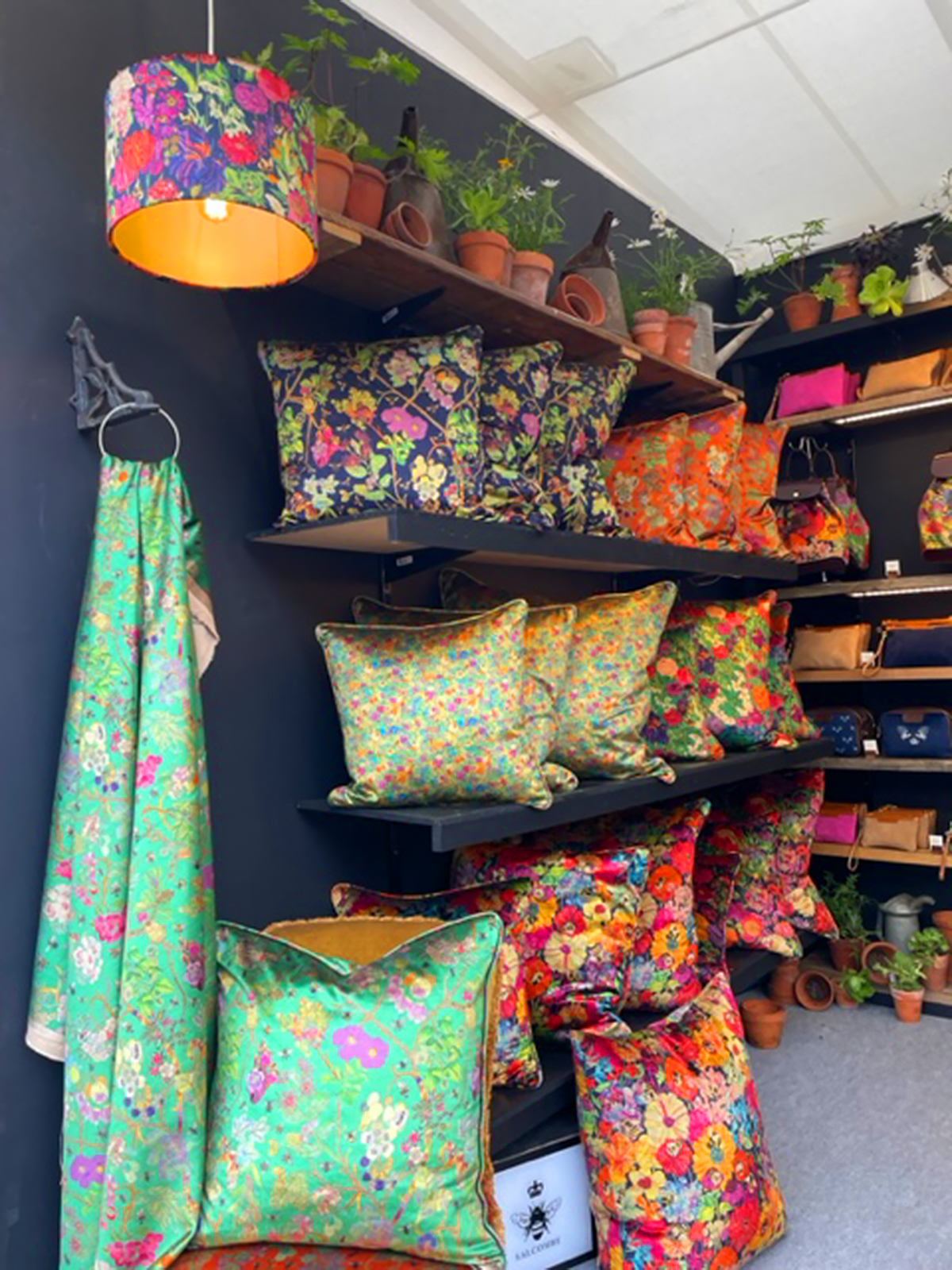 What's Cebu got to do with the Chelsea Flower Show in London? One person. James Doran Webb (https://www.jamesdoranwebb.co.uk), an Englishman working with driftwood, has been displaying his artworks for several years. James collects cast-off driftwood and shapes them into beautiful animal shapes that find places in some of the most iconic gardens. Leaping horses, owls, reindeer, and the occasional dragon, James Webb's creations are avidly collected by landscapers to add accent to gardens in all sizes, using cast-off wood, fitting perfectly with the sustainable element—something Mr. Webb has done quite well for the last decade.
***
The Philippine International Flower Festival will be held at the PICC in Manila from January 14 to 18, 2024. Watch out for more info from our website!