Fall Flavor
Autumn is burgeoning and embracing new heights of styles, textures, and inspiration. This time around, we take stirring insights from earlier trends, and carry them over to the present.
Autumn is burgeoning and embracing new heights of styles, textures, and inspiration. This time around, we take stirring insights from earlier trends, and carry them over to the present.
Here we have Zee's Top Five Trends to look out for:
The Turtle Neck
(source: BCBG)
Yes it is back and it's looking more chic than ever! I know it isn't the easiest style to pull off since it is not for everyone. However, with the right choice of fabrics, and proper pairing; a full skirt or a wild print, you will definitely have eyes gazing and heads turning.
Pleats Please
Pleated Black Maxi Skirt, Topshop, PHP 3,098, www.topshop.com
Accordion pleats, box pleats, knife pleats, these babies are staples! Pleats are at the fore this year and even more so in the next seasons. Wear it softly or with an edge and you're all set.
The IT Pants

Wide Leg Pants continue to reign! Sophisticated yet relaxed, mid to high waist are what's in-fashion. Balance it out with a slim-fitting top or a billowing blouse with a waist-cinching belt to complete the look. The objective is to look elongated; therefore, heels will definitely play to your advantage.
Sheer Factor
Sheer Neon Pink Button-Up, PHP 700, and Sheer Yellow Button-Up, PHP 700, all from Stitch In the City (+639228237346)
The emergence of this trend took many by surprise. Rarely seen in the streets, things changed, and fashion lovers embraced the new trend. Now we see more people sporting sheer maxis, skirts, and tops. It has captured the imagination of fashionistas all over the world!
Killer Heels
Double Padded Silver T Strap Sandal, PHP 3,500,  Double Padded Ankle Bootie L Shaped Heels, PHP 3,500, and  Double Padded Tiger Wedge-Platform, PHP 3,500, all from DAS (www.dasmyshoes.multiply.com)
Shoes add a whole lot of character to an ordinary outfit. They can either make or break your entire look. Shoe styles that are becoming relatively popular are platforms, wedges, and chunky heels!

LONDON IN FULL BLOOM: An Exclusive Look at the recent Chelsea Flower Show
The Chelsea Flower Show in London, one of the most prestigious horticultural events in the world, returned in full glory in May 2023, captivating visitors with its stunning displays and landscape designs. Held annually on the grounds of the Royal Hospital Chelsea in London, this year's show proved to be a true feast for the senses, showcasing an array of breathtaking gardens, vibrant floral arrangements, and innovative landscaping. The 3-day event showcased 36 outdoor gardens, including four balcony gardens for small spaces. Inside the giant pavilion, blooms compete with each other, exotic flowers, roses, and many more.
The 2023 Chelsea Flower Show embraced a Nature's Harmony theme, with a strong focus on sustainability and mental health. The show's organizers emphasized the importance of sustainable gardening practices and biodiversity conservation, inspiring attendees to create beautiful outdoor spaces while preserving and protecting the environment.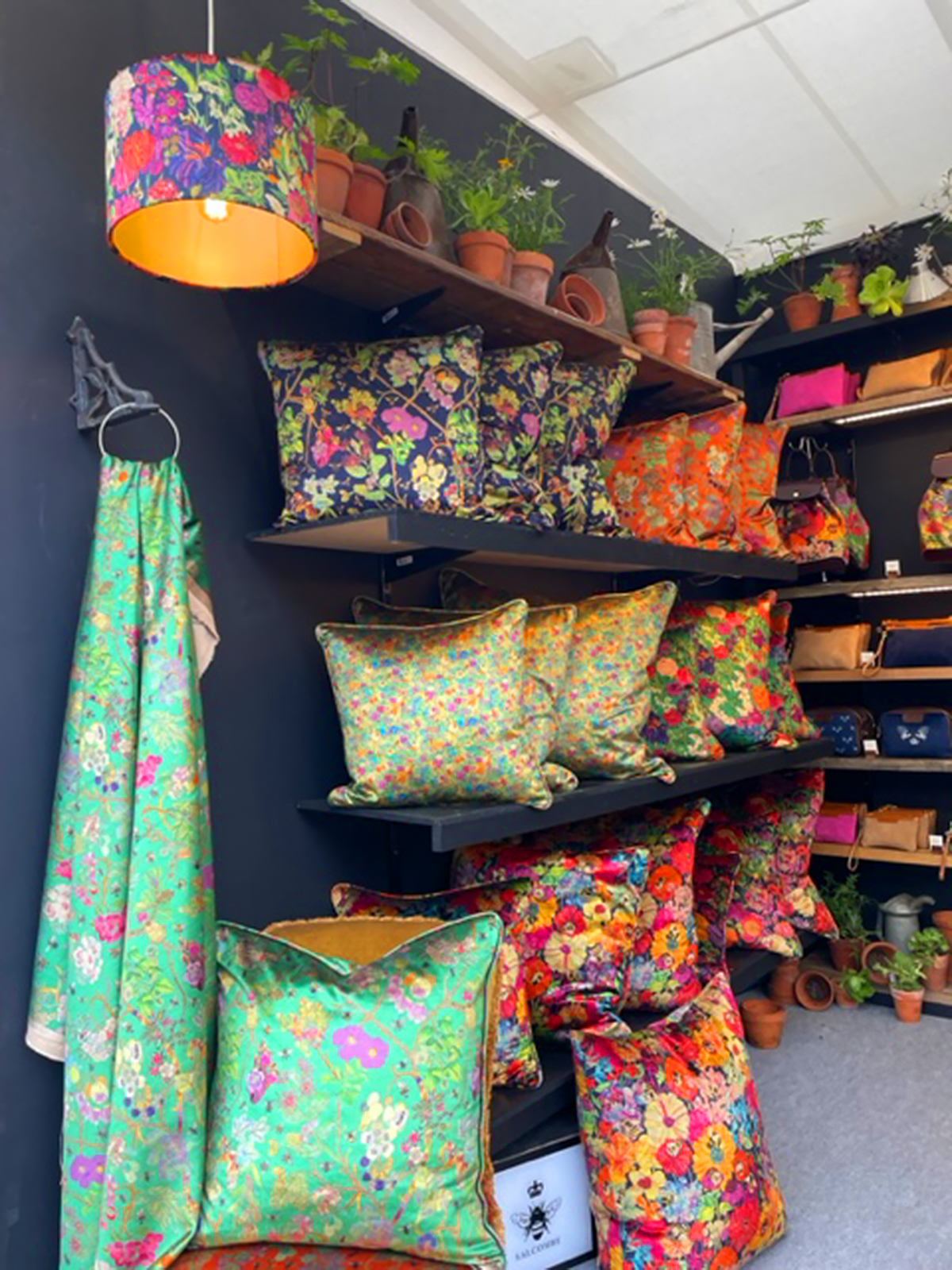 What's Cebu got to do with the Chelsea Flower Show in London? One person. James Doran Webb (https://www.jamesdoranwebb.co.uk), an Englishman working with driftwood, has been displaying his artworks for several years. James collects cast-off driftwood and shapes them into beautiful animal shapes that find places in some of the most iconic gardens. Leaping horses, owls, reindeer, and the occasional dragon, James Webb's creations are avidly collected by landscapers to add accent to gardens in all sizes, using cast-off wood, fitting perfectly with the sustainable element—something Mr. Webb has done quite well for the last decade.
***
The Philippine International Flower Festival will be held at the PICC in Manila from January 14 to 18, 2024. Watch out for more info from our website!