Sinulog Invasion 2012
If you were there last year, imagine it this time – 5 times bigger. This is going to be one epic & unimaginable Sinulog Sunday. Be there at the BIGGEST festival in the country. Co-presented to you by Baseline Complex & Soundballoon Special thanks to Stokedinc Rip Curl One Skatepark Bodyrock Nightlife Secret Service MNL […]
If you were there last year, imagine it this time – 5 times bigger.
This is going to be one epic & unimaginable Sinulog Sunday.
Be there at the BIGGEST festival in the country.
Co-presented to you by Baseline Complex & Soundballoon
Special thanks to
Stokedinc Rip Curl
One Skatepark
Bodyrock Nightlife
Secret Service MNL
Creative Recreation
ILAPUTI
Cebu City Government
Municipality of Cordova
Official Residence, Cebu Grand Hotel
Official Liquor
Old Captian Rhum
El Hombre Tequila Gold
Toska Vodka
Tickets at
P 500 – Drink all you can
P 700 – Drink all you can + 2012 Rhipstop Sinulog T-shirt.
***all drinks will be served in exclusively designed portable tumblers.
Trust us, this is where you want to be. See you there!


Hilarious Series ramps up with Season 2
These two comedy series are now airing their season 2 programs.  Highly acclaimed and are must-watch rib ticklers in our opinion.
Resident Alien 2: starring Allan Tudyk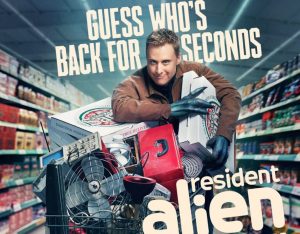 Space Force 2: starring Steve Carell