Dining Out? This Restaurant in Busay Offers Modern Filipino Cuisine with a View
Balay sa Busay is a new modern-Filipino food destination that offers an unhindered view of the city landscape, providing a pleasurable dining experience.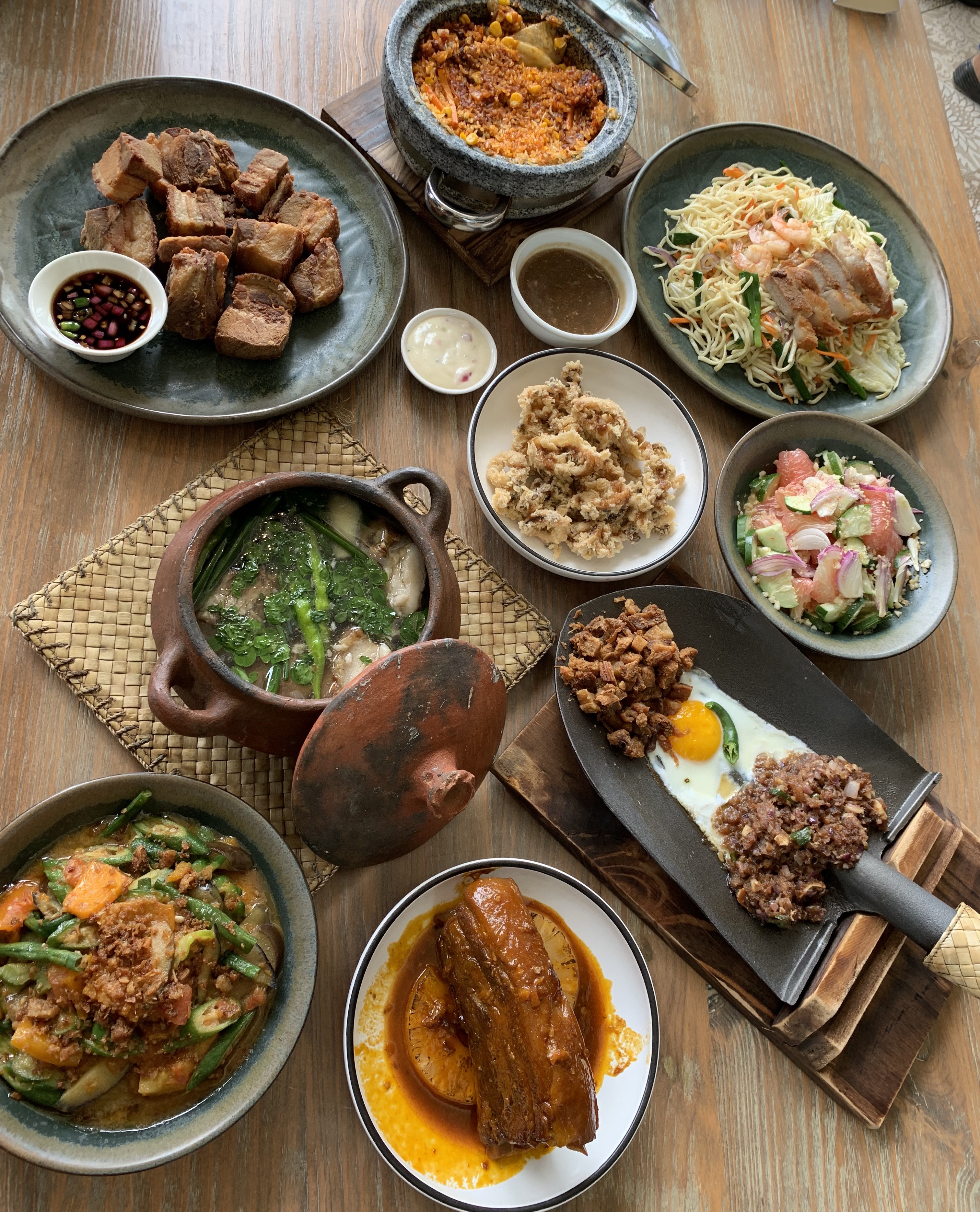 Balay sa Busay is a new modern-Filipino food destination in Busay, Cebu which offers an unhindered view of the city landscape and ocean view with a cool breeze, providing a pleasurable dining experience.
Specializing in modern Filipino cuisine, Balay sa Busay serves our favorite comfort food, with a taste of home and a unique Cebuano touch. House specialties include Adobong Binisaya ni Bebe, Hamonada sa Among Bukid, and Paboritong Sisig Ni Tatay.
Other bestsellers are the Chickenillo, a tender roasted whole chicken so tender that it can be cut using a platito; Pomelo Salad with toasted coconut with calamansi dressing; Pochero Rice; Banana Cue Ala Mode with sugar-coated cardava topped with vanilla ice cream; and Shrimps in Buko.
Dining with a splendid view
Whether it's a casual day out or a special celebration with family and friends, 
Balay
 sa 
Busay
 provides a much-desired breather for busy city folks.
The restaurant is inspired by old Filipino ancestral houses in the province with a perfect blend of old and new elements–a transitional style featuring traditional and modern furniture and fixtures. The spacious interiors give diners the option to dine in the air-conditioned room or open-air veranda which provides a panoramic view of Cebu.
Balay sa Busay has an air-conditioned function room for special occasions, private events, and meetings which can accommodate up to 50 guests and can be split into two and seat 25 each. An open area at the second floor is also available and can also accommodate up to 50 guests.
Balay sa Busay is located at Cebu Tops Road, Busay, Cebu City. It is open from Monday to Thursday, 11 a.m. to 10 p.m. and Friday to Sunday from 11 a.m. to 11 p.m. Walk-ins and reservations are welcome.
For more information and updates, like and follow 
Balay
 Sa 
Busay
 on Facebook at @BalaySaBusay. For reservations, private meetings and events, call (032) 354 7169.
A Quick Chat with Radisson Blu Cebu's Kitchen Team at Feria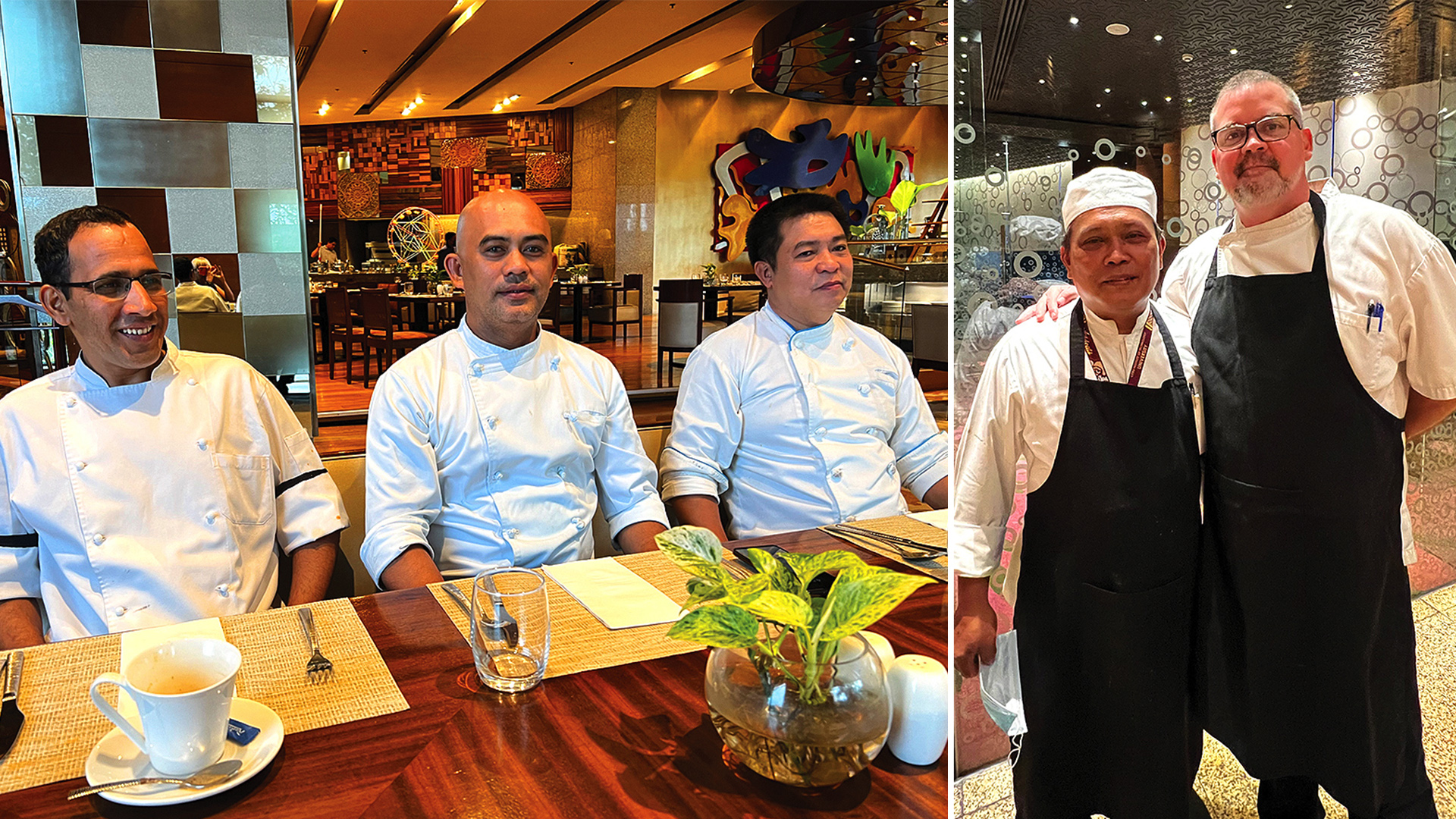 by MINERVA BC NEWMAN
Cebu is now abuzz with so many activities and events from last month's Cebu Business Month (CBM) and the Cebu Food and Wine Festival (CFWF) where the food and culinary industry and the hospitality sector are in focus as two of the key developments and growths in the tourism economy.
Radisson Blu Cebu, located at Serging Osmeña Blvd., corner Pope John Paul II Ave. in Cebu City is an imposing hotel building across SM City Mabolo where comfort, unparalleled service and close attention to detail are described as the Radisson Blu Cebu experience.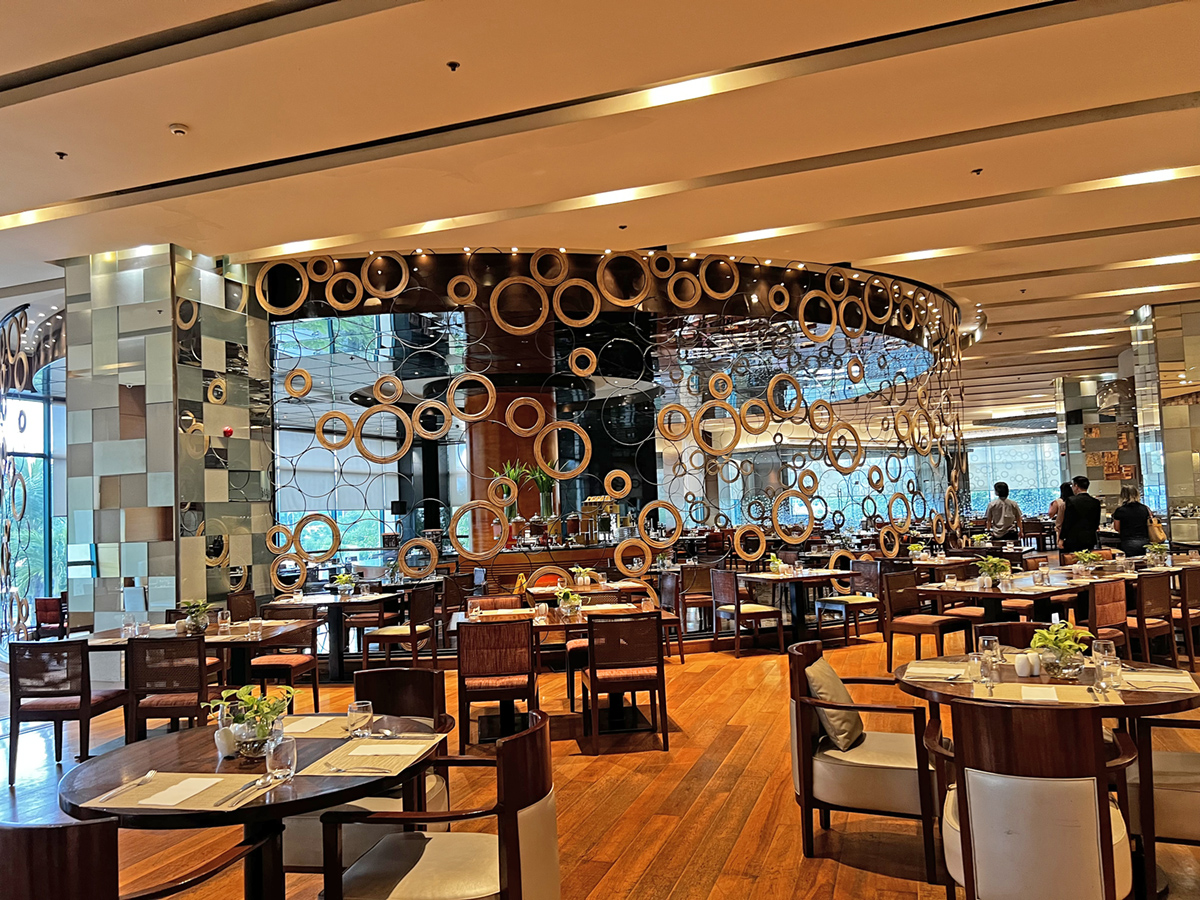 What catches this writer's attention is the hotel's Feria Restaurant, the Lobby Bar and the Pool Bar. Many of my friends here and abroad have shared with me their food and wine dining experience while at Radisson Blu Cebu. I decided to visit and try the buffet spread at Feria and ended up chatting with the chefs, the kitchen team behind Feria's sumptuous menus and dishes every day.
This writer had a chance to chat with Radisson Blu Cebu's kitchen team headed by Chef Nicholas van Riemsdijk, Radisson Blu Cebu's Executive Chef. While last month's CFWF festival highlighted the various culinary experiences of more than 20 national chefs, Chef Nick wanted to emphasize Radisson Blu Cebu's kitchen team that consists of 8-10 Indian, Japanese, Filipino and Mediterranean chefs that collaborated and assembled Feria Restaurant's spread and menus at the Lobby and Pool Bars.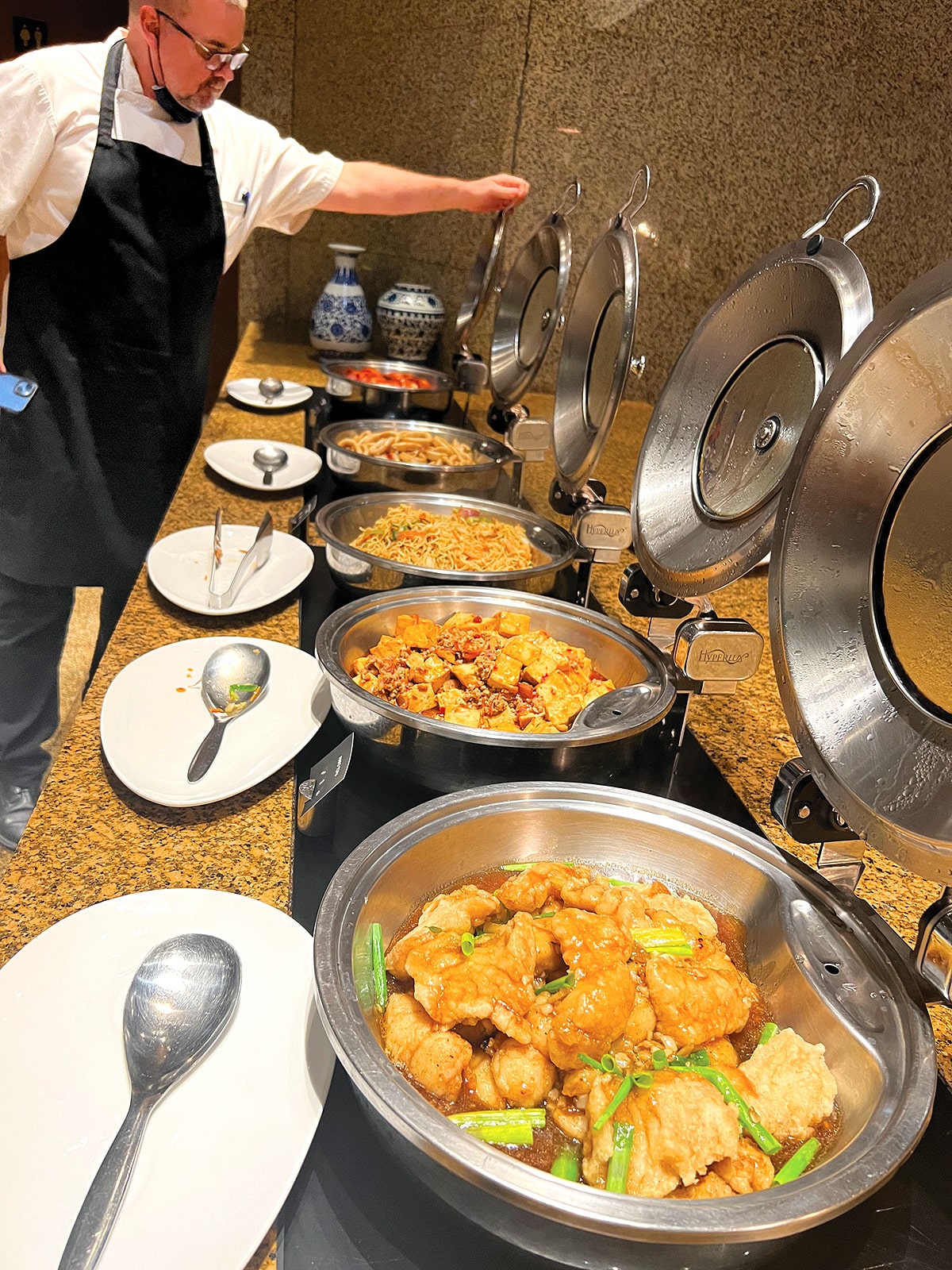 "Radisson Blu Cebu's Feria is a popular buffet place in Cebu City and I am very proud of my team whipping up authentic food with all our hearts. I want my Team to be in the spotlight for what they're doing in the kitchen. You see a beautiful buffet arrangement everyday at Feria and that is because of the hard work of my chefs," Chef Nick told this writer.
During the Cebu Food and Wine Festival, Feria concentrated on local Filipino buffet cuisine because last year, the restaurant had 280 covers in full buffet. "This year, we intended to put out brand new local Cebuano and Pinoy dishes in our buffet to support the CFWF and we wanted to surpass last year's covers," Chef Nick added.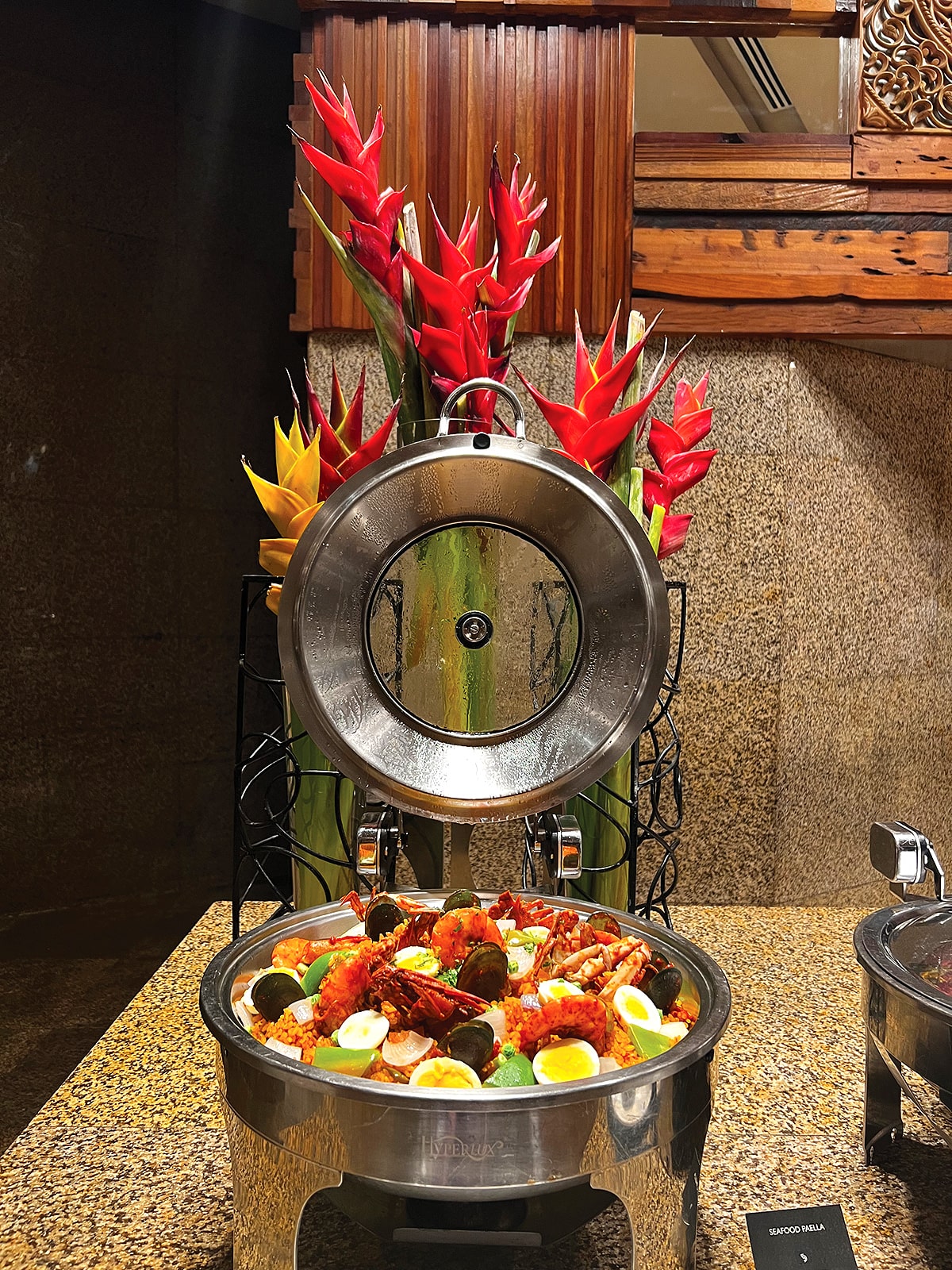 Everyday is a different buffet here at Feria, Chef Nick said that the team creates menus based on the best available products and as much as local products; sourced out from local suppliers and farms to support local as much as possible, as responsible business ethics.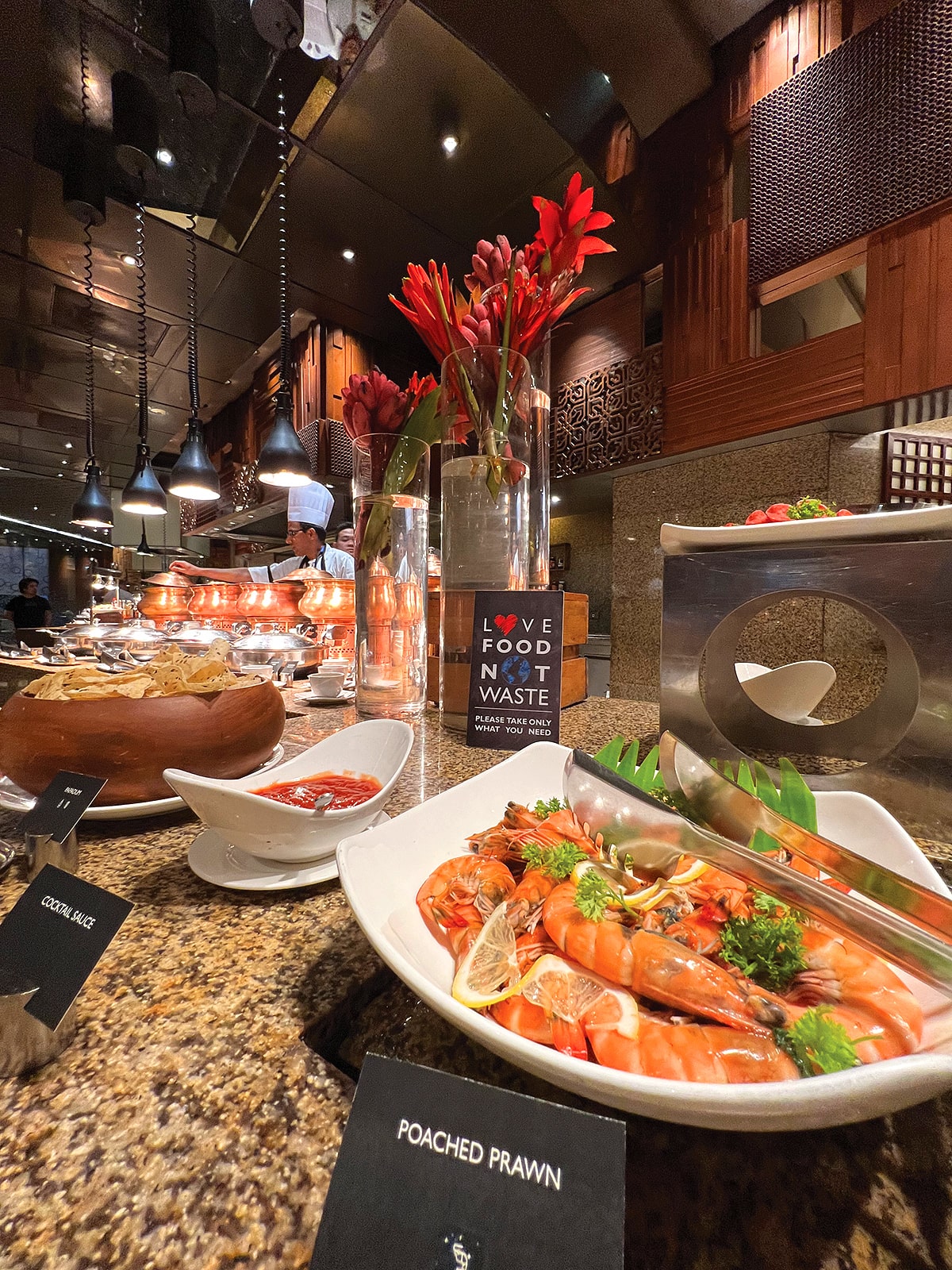 "We, my team puts out authentic food each time. The by-word at the kitchen and among the chefs is consistency in tastes of the various menus we put out, because consistency means quality and respect of food and cuisine in the world.  As chefs, we love food and that is true to our profession," Chef Nick smiled.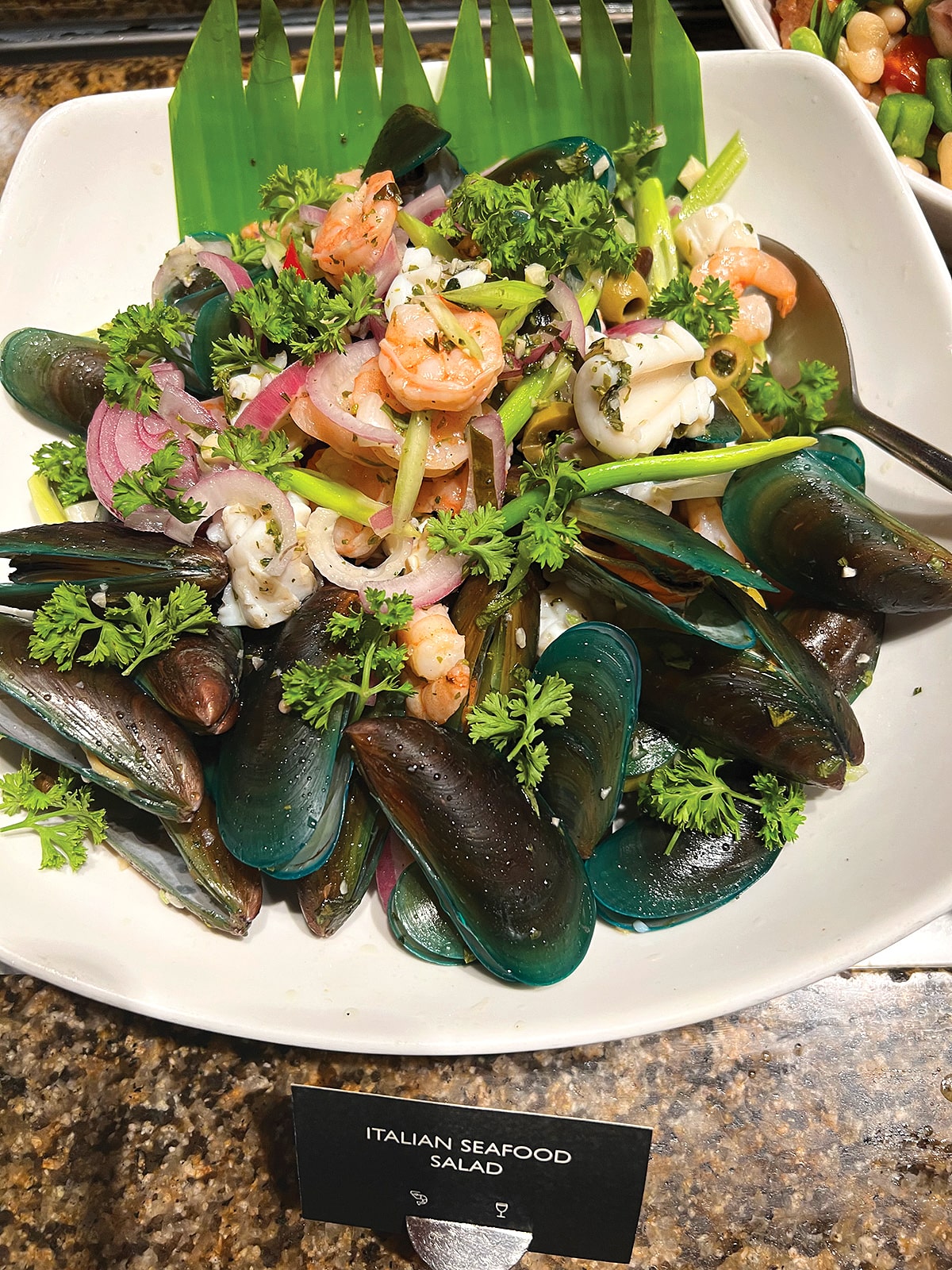 According to Chef Nick, the chefs sit as a team to come up with the daily themed menus; changing recipe's new things for Cebu, what's here, what's not and what's to improve.  Whatever he brings to his team, they learn and they are continuously working, discussing all the time and it's always a working process, Chef Nick said.
Radisson Blu Cebu's Feria buffet
Every day is a different buffet at Feria. Feria's daily themed highlights to accompany its signature international staples of Filipino, Chinese, Indian, Japanese, and Mediterranean fare:
Mondays are American Grill and BBQ buffet: A homage to the beloved Texas BBQ, plus American classics
Tuesdays are Asian menus focusing on well-loved recipes from the East and Southeast Asian neighbors including Malaysian, Indonesian, Singaporean, and Korean dishes highlighting refreshingly spicy flavors
Wednesdays are European dishes with more on pastas, creamy soups, heavy meat dishes
Thursdays are Latin American, highlighting recipes from Mexico to Brazil with spicy flavors
Fridays are Seafood galore, finding ways to incorporate the fruits of the sea in pizzas, pasta, fried and grilled dishes
Saturdays are for Global street food, elevated versions of easy to eat comfort foods, but not just Filipino street food but also from around the world like noodles from hawker stalls of Singapore and Malaysia; fresh and filling Vietnamese and Thai recipes as well
Sundays are Filipino food. There's nothing like the familiar taste of home
Feria lunch is Php1,488 and dinner is Php1,688 while wine buffet also available at Php1,288 sold separately–just unlimited wine, red or white, the selection available in the buffet area and the servers will assist and can pour when requested.
Let's meet Radisson Blu's Chefs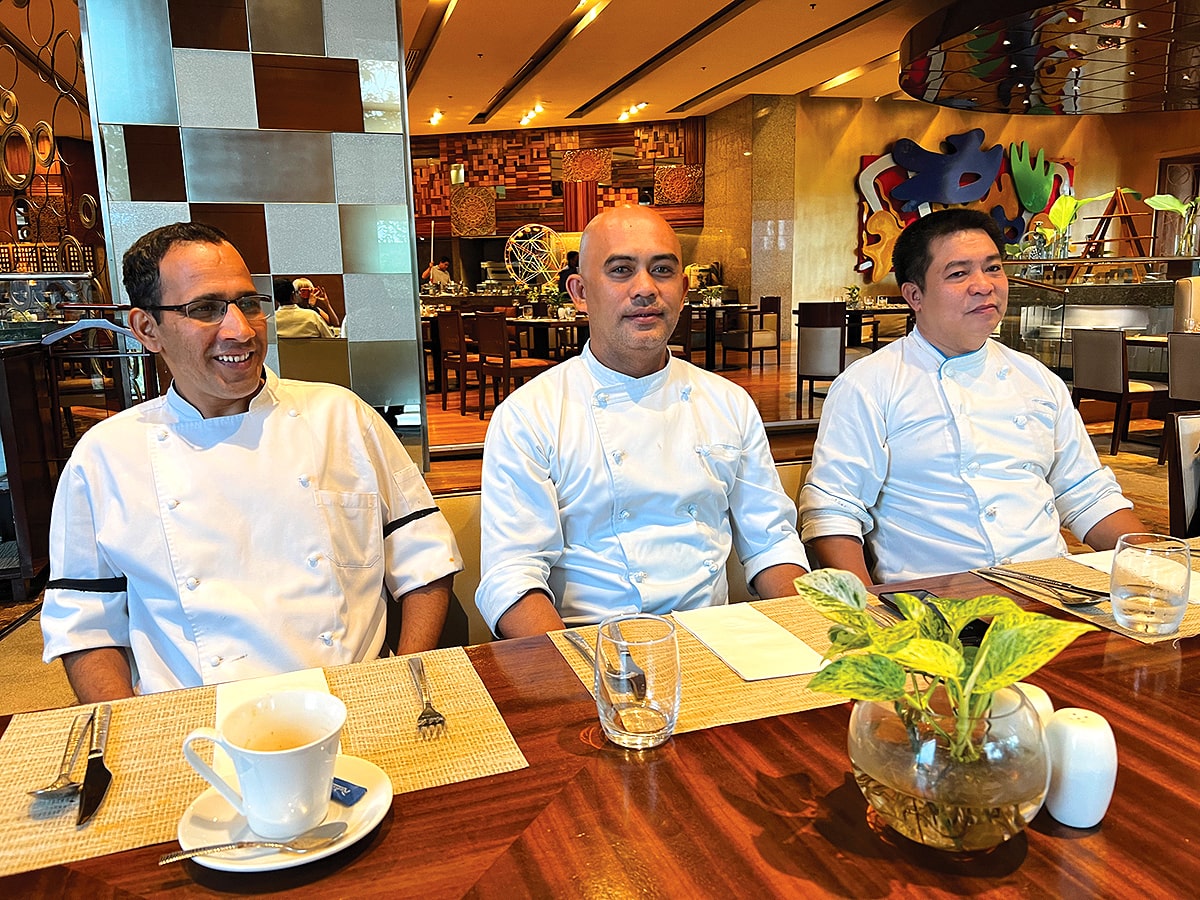 "My team is flexible to the clients, they speak to the guests and talk to them for some with special requests in their dishes, like guests who are vegans or pescatarians. My team of chefs mostly always accommodates special requests," Chef Nick said
Chef Nicholas van Riemsdijk started working as a chef since he was 16 years and he has lived and worked in many parts of the world, making his international knowledge on food and cuisine incredibly wide and expansive in nature. He brings these experiences in the Feria kitchen as the executive chef of Radisson Blu Cebu.
Chef Leo Montemayor is the Chef de Cuisine, from Canlaon City in Negros Oriental. Chef Leo has been with Radisson Blu Cebu for 10 years now and he is very proud and happy to work at the kitchen with Chef Nick and the other chefs. He said the team can do any kinds of dishes in collaboration with other dishes especially that Feria has a variety of menus.
Chef Arnel Quilestino is the Sous Chef, from Badian, Cebu. Chef Amel has more than 30 years of experience in the kitchen as part of the staff with all the other chefs at Radisson that can do all kinds of signature dishes.
Chef Jyoti Singh is the Indian Chef at Radisson who's instrumental in winning the SunStar's Best of Cebu 2022 Best Indian Food for Radisson Blu Cebu. Chef Jyoti is a quite guy with a cool demeanor. He is responsible for all the Indian menus and dishes at the Feria Restaurant in collaboration with the other chefs for unique tastes.
According to these chefs, they help each other and always work as team. Feria has a variety of menus every day and the team always adhere to the consistency of tastes of whatever they put on the buffet table, with the approval from the executive chef.
"There is a recipe card and description of every dish that we do because we work for excellence, quality and consistency of food tastes at Radisson Blu Cebu, and we are all very proud of our profession and our work.  We feed people from the best of our hearts and soul.  We respect food and mindful of food wastage," they said.
'Find Your Shangri-La' Whimsical Menu at the Shangri-La, Mactan Cebu
A dreamy, indulgent gastronomic heaven awaits in Mactan, Cebu. For the discerning gourmand, our Master Chefs have curated a series of new Whimsical Menus, featuring exquisite culinary creations that shines the spotlight on the freshest locally sourced and sustainable staple ingredients.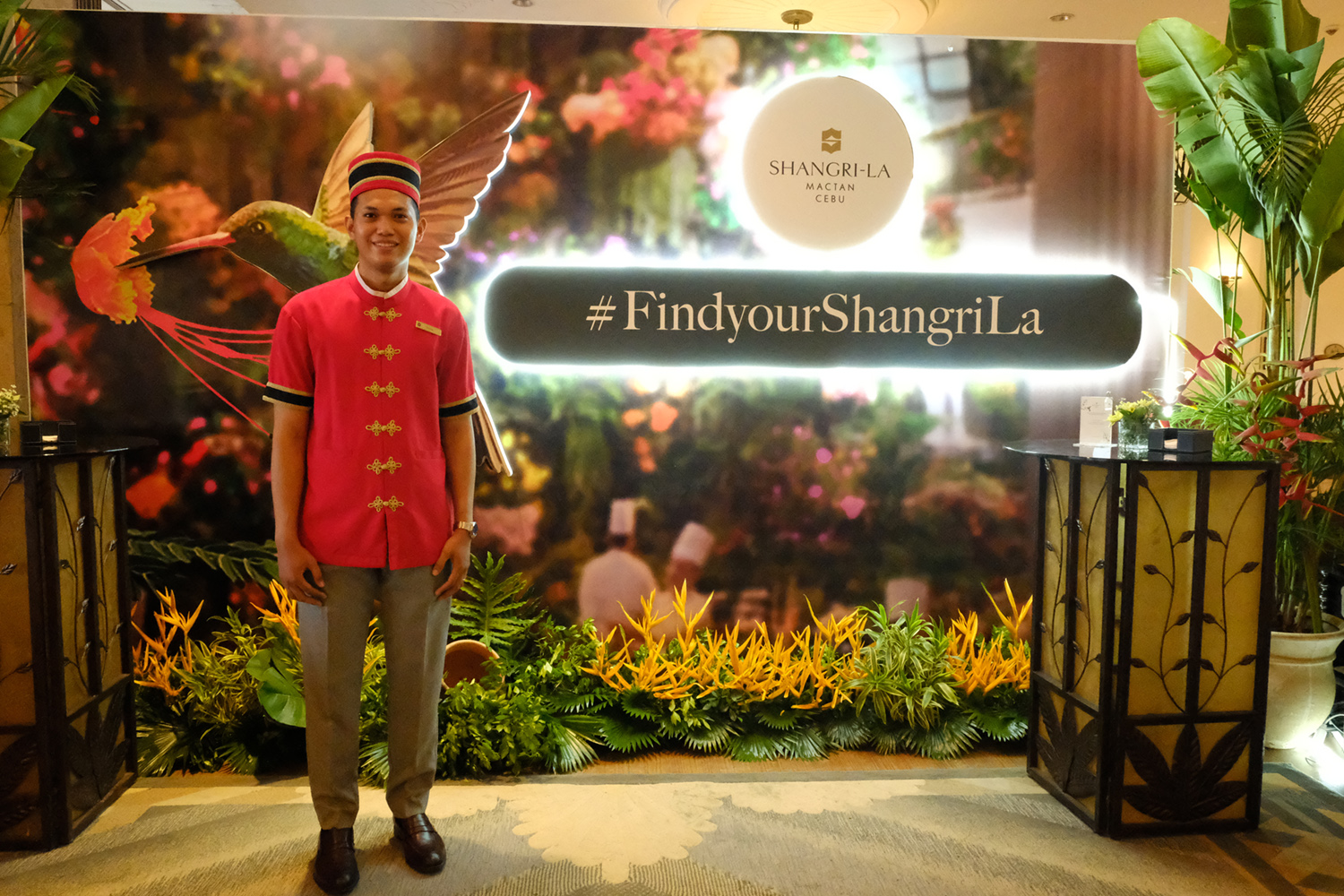 Guests are invited to feast their senses on a delightful medley of enticing, exotic flavours, with delectable delights such as Bohol-farmed Prawns & Cebuano Mangoes with Kataifi Noodles, Double-boiled Abalone, Dried Scallop in Coconut Shell, Red Lapu-Lapu Grouper Fillet with daubs of Gold Broth and Smoky A5 Wagyu Cube Roll in Merlot Black Pepper Sauce.
Exclusively available only at Tea of Spring, Shangri-La Mactan, Cebu's contemporary Chinese restaurant until 13 August 2023.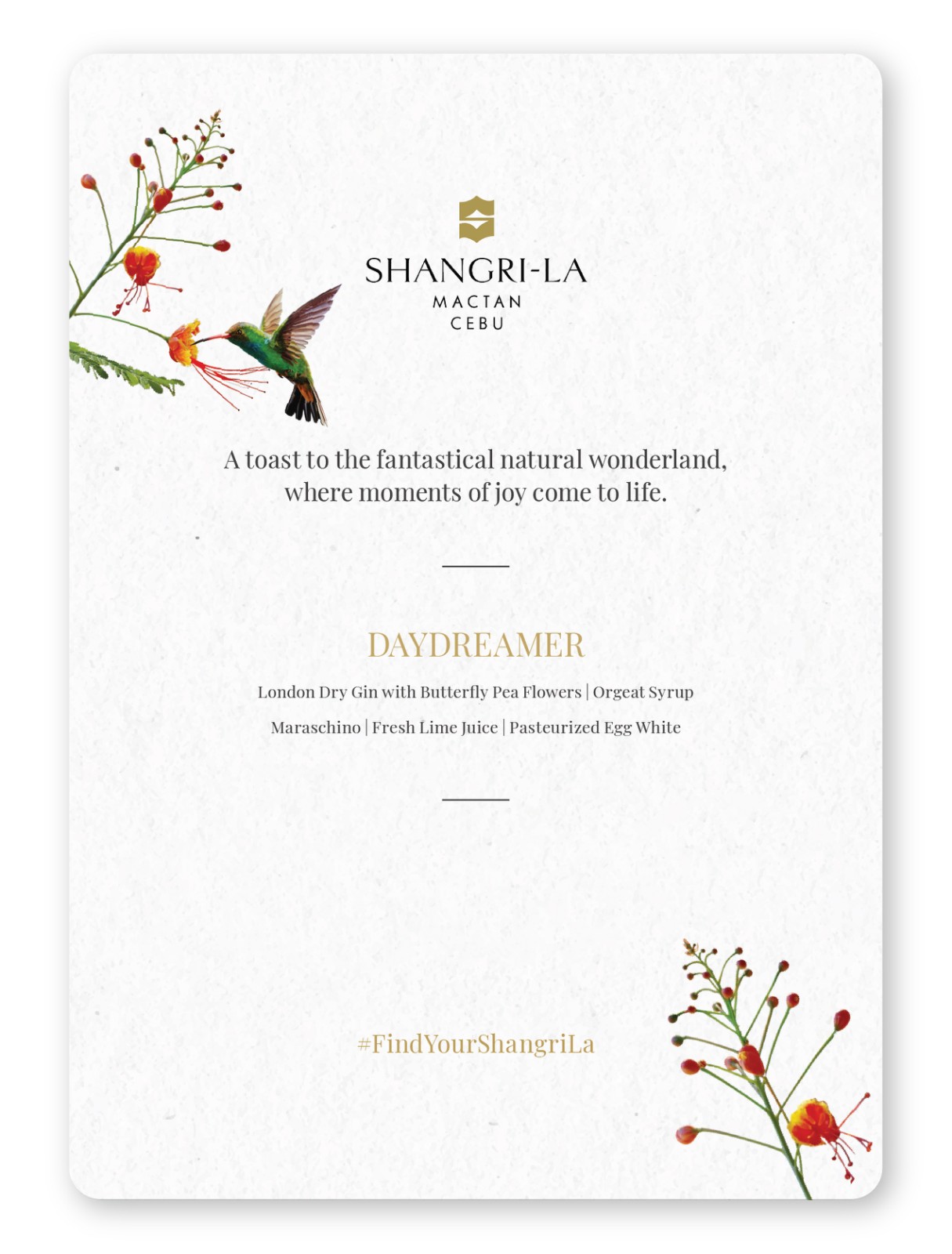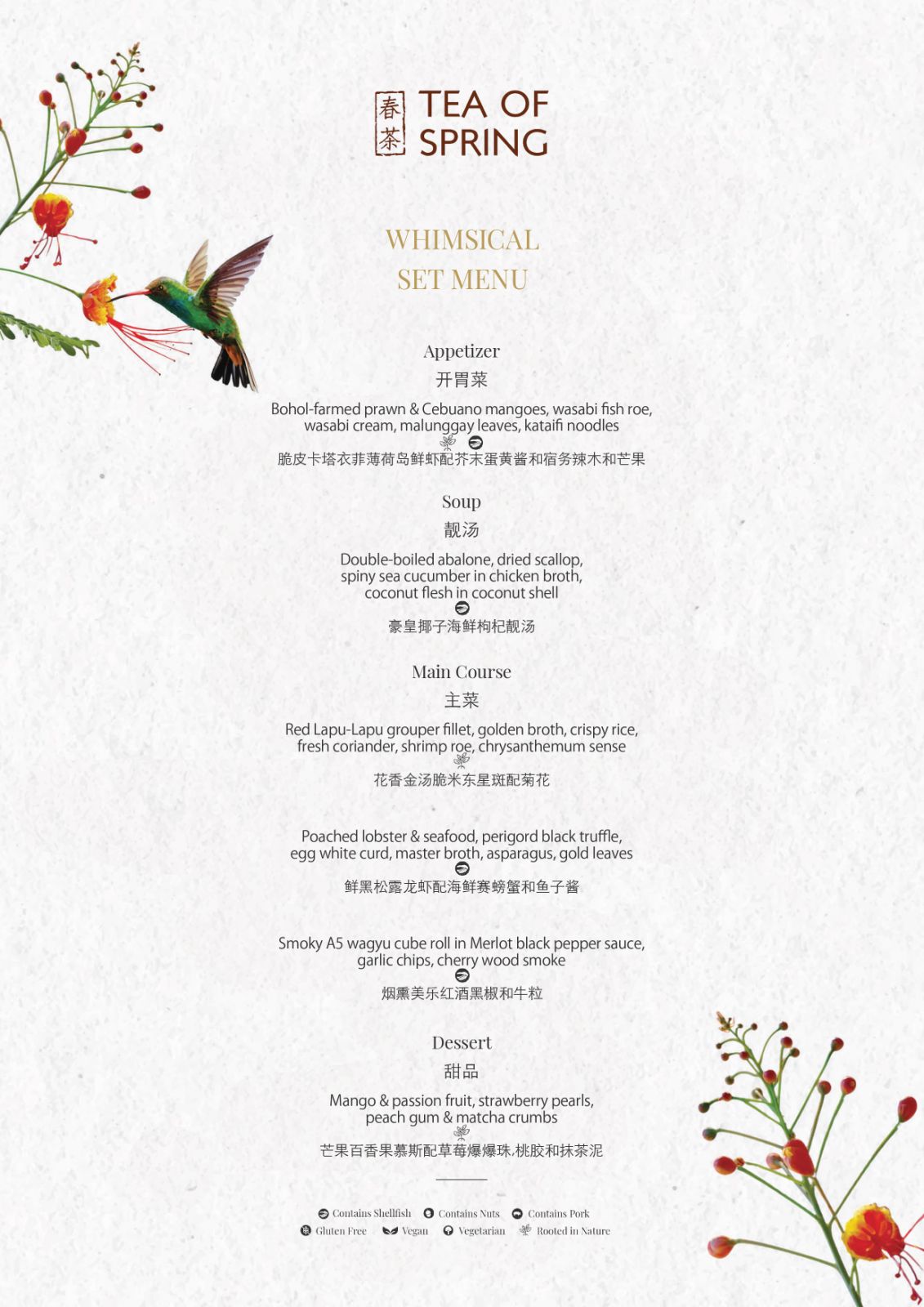 For bookings and reservations, contact (032)2310288 or email fbreservations@shangri-la.com.
Mix and Match Your Orders as GrabKitchen Officially Launches in Cebu!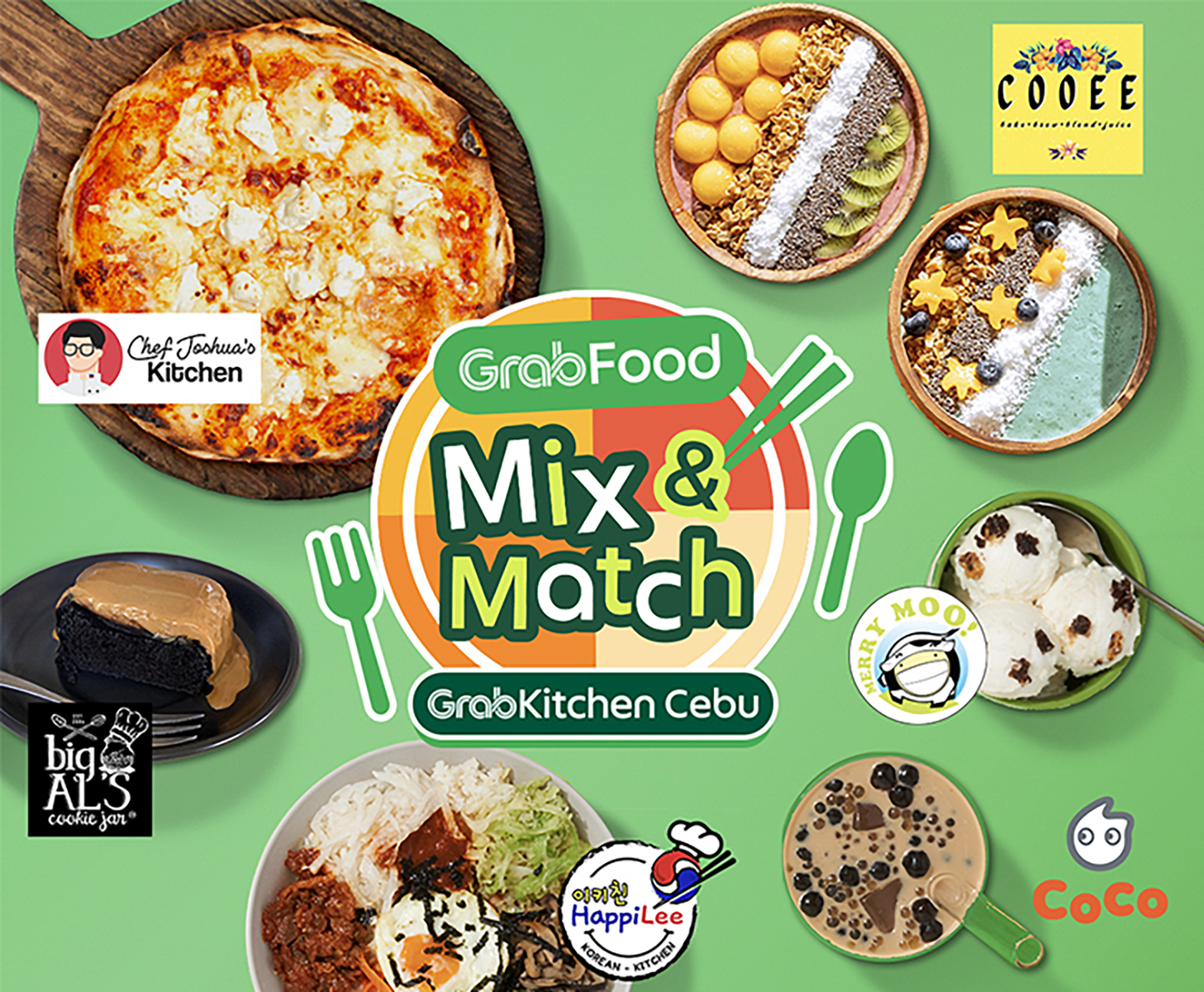 Grab Philippines officially launches GrabKitchen in Cebu – the first cloud kitchen of the leading super app outside of Luzon. GrabKitchen Cebu will serve as a central commissary of an inaugural slate of six restaurants: Happilee Korean Kitchen, CoCo, Big Al's Cookie Jar, and Merry Moo; and homegrown Cebuano restaurants Chef Joshua's Kitchen and Cooee Cafe. In celebration of the launch, consumers can use promo code HELLOGKCEBU for every order from GrabKitchen Cebu merchants until March 31 to avail of a discount!
As a central commissary of multiple restaurants, GrabKitchen Cebu allows consumers to better mix and match various food items from its merchants. Through this, Cebuanos can enjoy a wider food selection with just one delivery fee. Cebuanos can now also take delight in the offerings of food brands that are entering the Cebu market through GrabKitchen – such as Happilee Korean Kitchen, Big Al's Cookie Jar, and Merry Moo. With the launch of GrabKitchen Cebu, these restaurants will be more accessible across the province, even extending over to Mandaue City.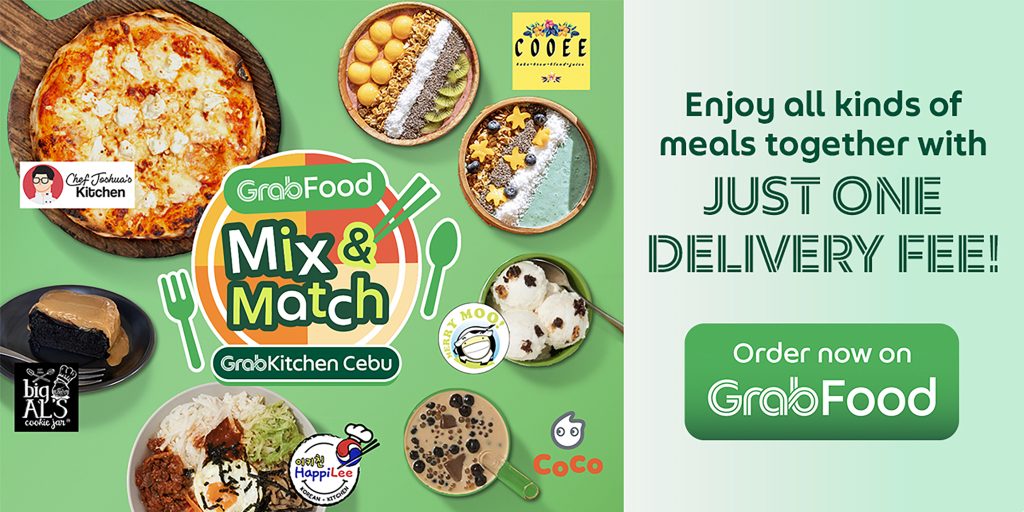 "We are truly excited to empower and enable more MSMEs to scale their businesses as we launch our first GrabKitchen in the Queen City of the South. GrabKitchen is designed to be a vehicle for smaller local businesses to scale and expand their presence across regions without having to break the bank for facilities and equipment. With our cloud kitchen, we are optimistic that Cebu culinary offerings will be enjoyed by more Filipinos both in the province and in other areas across the Philippines", Grab Philippines Director for Deliveries Greg Camacho shares.
GrabKitchen offers much-needed kitchen facilities to food and beverage MSMEs, helping them scale their business and expand their presence via GrabFood. This also gives MSMEs the opportunity to expand their channels for deliveries, thus making them more resilient amid the ever-changing dining behavior of consumers.
GrabKitchen Cebu is set to grow its roster of restaurants and food brands in the next few months to include more homegrown brands and introduce more food concepts from other regions.
GrabKitchen Cebu's Happilee, CoCo, Big Al's Cookie Jar, Merry Moo, Chef Joshua's Kitchen and Cooee Cafe are now open for both delivery and Self Pick-Up via GrabFood! Experience the convenience of the mix-and-match feature when you download the Grab app on Google Play Store or the Apple App Store. Be sure to follow Grab on Facebook and Instagram to keep posted on updates.
Grab is Southeast Asia's leading superapp based on GMV in 2021 in each of food deliveries, mobility and the e-wallets segment of financial services, according to Euromonitor. Grab operates across the deliveries, mobility and digital financial services sectors in 480 cities in eight countries in the Southeast Asia region – Cambodia, Indonesia, Malaysia, Myanmar, the Philippines, Singapore, Thailand and Vietnam.