This French-Filipino Family Home Perched Atop a Hill is a Beauty
Zee gives you an exclusive look at this family home owned by French businessman Gilles Pochiet and Filipina wife Cielito.
This story is taken from our archives. 
Originally published in the coffee table book, Inside Cebu.
French businessman Gilles Pochiet and his Filipina wife Cielito, with their three children, have made a home for themselves in the hills of Northtown Homes. When they started with it, they had a few items on their wish list: 
First, he wanted to indulge his passion for art and his penchant for a quiet, cultured lifestyle. Thus, the house had to provide ample and appropriate display space for a continually growing collection of contemporary art. Then the importance of family, best expressed through a close arrangement of family spaces, had to come into the picture, too. And yes, they also love to entertain friends at home. 
Their house, designed by Architect Ed Gallego, took over two years to construct and six months to furnish. Finished almost entirely in white and glass, the exterior of the house cleverly utilizes line, angle, and shape to achieve geometric elegance. It opens to the outdoors through full-length, clear-glass panels and retractable walls, permitting generous amounts of the incomparable tropical light to pour in. 
From the lounge and dining areas, one can enjoy pleasant views of the hills of Cebu. The minimalist theme is emphatic in the dining room, where the square table and the eight chairs around it are enhanced only by water flowing on a floor-to-ceiling stone façade. The sound of trickling water is the perfect accompaniment to life's best moments. 
At first glance, the house may not seem family-oriented, but that is only at the ground level. The family bedrooms are located on the second floor—all with cleverly designed storage cabinets disguised as decorative framed walls. Each of the children's rooms has its own carefully selected set of artworks, strongly indicating how their parents would love to pass on to them an appreciation for art. 
The guest pavilion, uniquely located at the poolside, is fully self-contained, and is actually a smaller version of the main building. It shows the importance that the owners place on privacy; they prefer intimate gatherings of their closest friends, where conversations flow over fine wine and good food. 
DETAILS
The homeowners are totally dedicated to contemporary art. Their collection includes paintings by Ouattara, Lindstorm, and Maryan; carpets by Garouste and Bonetti; vases by Gaetano Pesce, and sculptural pieces by Ettore Sottsas. The white walls set off the artworks. The surprising combination of minimalist sophistication and design savvy is achieved throughout the house.
Trendy Renovation Ideas for the Home or Condo. Part 4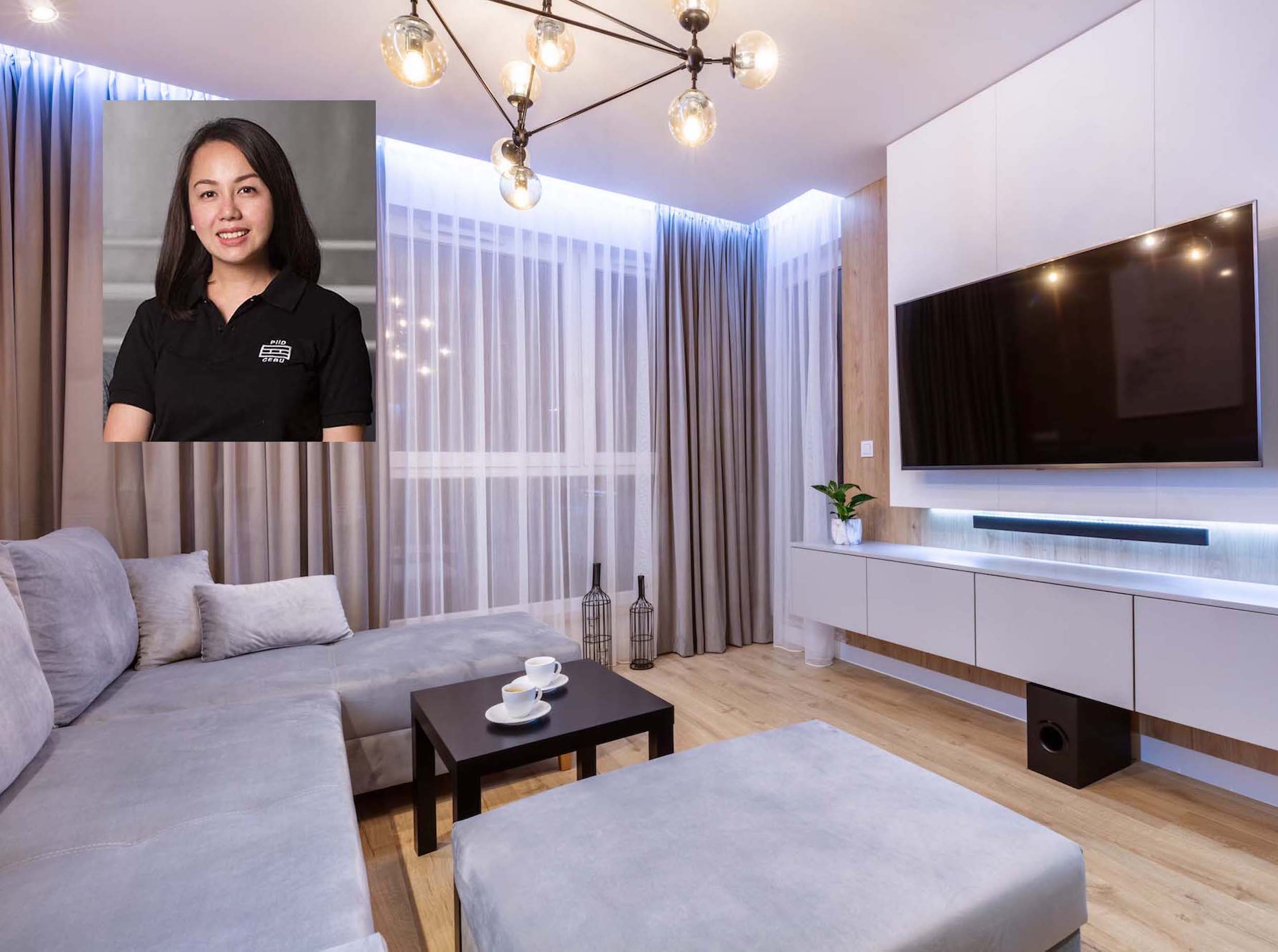 by Christa M. Cañizares IDr.
Part 4:  Upgrade your Choices
A.  Create different moods with lighting. The use of warm colored indirect lighting such as lamps, colored LED back lights, or even string lights can create a cozy and relaxing vibe after a day's work.
B.)  Convert to smart home systems. From door locks, CCTV cameras, you'll also be able to control and turn on lights, appliances even if you're away from home. All you need is a wifi connection and the applications on your mobile phone.
C.) Hire a professional interior designer. We always get an impression that hiring a professional would be expensive, but they actually help you make the best choices and save you from making bad purchases.
Trendy Renovation Ideas for the Home or Condo. Part 3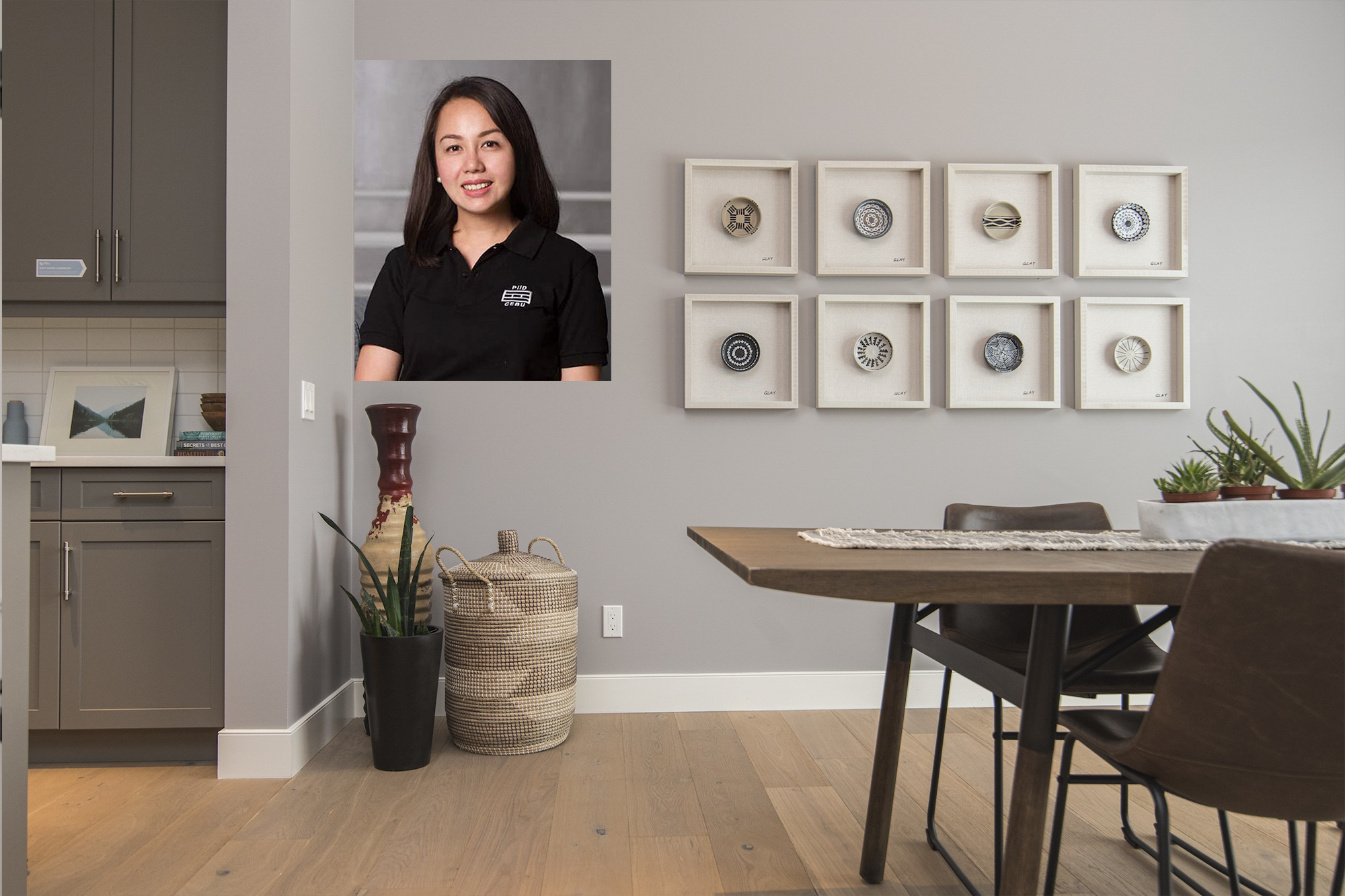 by Christa M. Cañizares IDr.
Part 3: Maximize Impact of Small Spaces
A.)  Storage spaces. You can go with concealed storage systems such as built-in cabinets on walls, under the bed or seating. Keep the items that you use often more reachable than the occasional ones. Choose what works best for your space and for your convenience.
B.)  Showcase your collection of interesting conversation pieces, like items you acquire from past travels, an artwork, an heirloom, coffee table books or a collector's item. Make sure to save a special place for them in your home.
C.)  Move things around to attract renewed energy into your space. May it be moving a sofa to the adjacent wall, creating a dining nook near a window, shuffling your accessories on to a different shelf? Little efforts go a long way.
Trendy Renovation Ideas for the Home or Condo. Part 2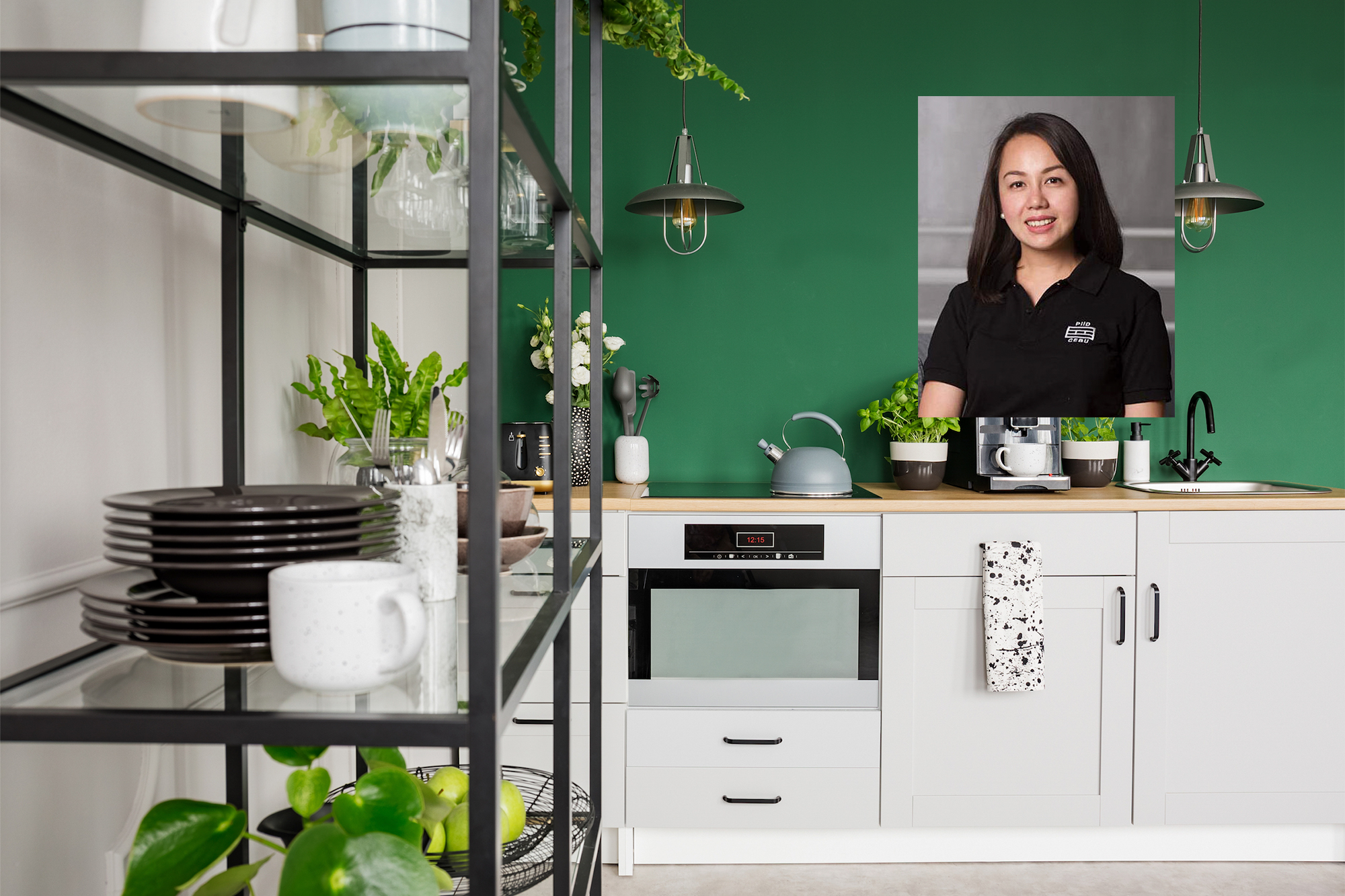 by Christa M. Cañizares IDr.
Part 2:  Create Visual Interest
A.)  Update your space with a fresh coat of paint. Some would love the white / minimalist theme, but one must also not be afraid to make a bold statement and have an accent wall, or even a wall mural.
B.)  Mix materials and textures to create depth and contrast. Wallpaper is an amazing decorative material that you can use for an instant upgrade. Another inexpensive approach is to use patterns and texture on soft furnishings such as curtains, pillows and sheets.
C.)  Setting up a coffee station, bar carts, vinyl corner, or workstation seems to be a trend to the young professionals nowadays.  Add functional pieces that serve as décor at the same time.