Rajo Laurel, Amina Aranaz-Alunan, and Bianca King Share Tips on How to Take Better Care of Your Clothes
To help keep your clothes in the best shape, check out these tips from Electrolux FashionCare Ambassador Rajo Laurel, along with the FashionCare Council members Amina Aranaz-Alunan and Bianca King.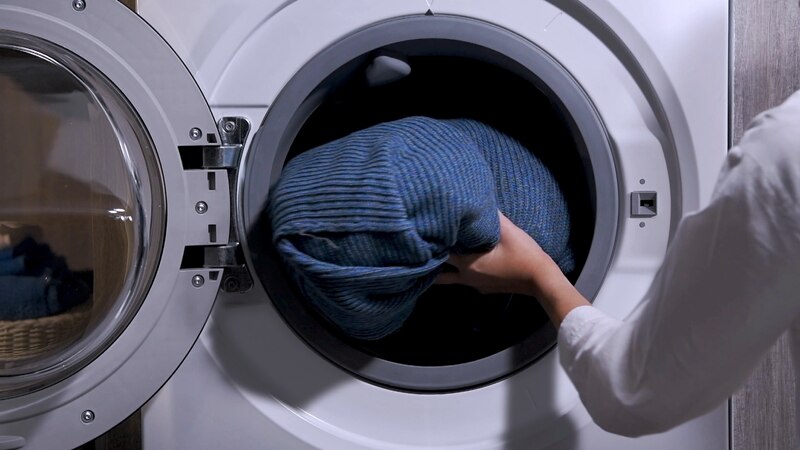 Wear it well without wearing it out! That is the fashion philosophy shared by Electrolux, a
leading global appliance company from Sweden, when it comes to clothes. You don't
need a lot of clothes to look stylish – just give them some TLC, especially when doing
your laundry.
To help keep your clothes in the best shape, check out these tips from Electrolux
FashionCare Ambassador Rajo Laurel, along with the FashionCare Council members
Amina Aranaz-Alunan and Bianca King. From washing to storing, these practical hacks
will help keep your clothes looking new for longer.
Check the Label
Acclaimed fashion designer Rajo Laurel shared that his number one rule when it comes
to caring for clothes is to check the care label, which teaches you everything from the
temperature, the kind of cycle and even instructions on drying, bleaching and ironing.
And if those laundry symbols look like hieroglyphics to you? Executive director and
teacher of SoFA Design Institute, and Creative Director of fashion accessories and bag
label ARANÁZ Amina Aranaz-Alunan's practical tip: print out a guide that explains the
symbols for laundry instructions.
Caring for White Shirts and Tops
A staple in anyone's wardrobe, the classic white tee is a great piece to build your
wardrobe around. It's easy to dress up and down, going from casual to business-chic.
To keep your white shirt looking new, before washing, unbutton your shirt including its
cuffs and collar. Check the label recommendations for care guidelines. Use a laundry
detergent that contains bleach to really make your whites, white.
And if your white shirt or polo gets wrinkled easily, check if your washing machine has a
Steam or Vapour Care setting – this relaxes the fibres and removes odours to bring back
that soft, fresh feel to your white top.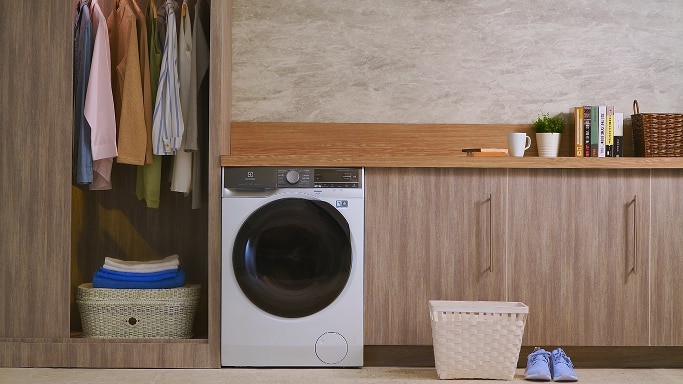 Caring for Colours
Having coloured pieces is a great way to make a look pop but they are also prone to
fading faster than dark or white clothing. To help make sure your coloured garments
don't lose their vibrance, sort your garments by colour before doing the laundry. Bright
clothes such as purples, reds and oranges can be washed together, so can bright blues
and greens. If a colour stands out on its own, consider washing it alone. Then check the
garment for stains and apply a small amount of liquid detergent to the stain and shake
gently in water. Turn your garments inside out to minimize rubbing of fibres. Choose a
low temperature and avoid hot settings that can cause fading. You can also use a gentle
wash cycle.
Caring for Jeans
Denim is durable but to make them last longer, especially the coloured and printed
denims or anything with a deep indigo wash, you need to give them extra special care.
The key to a long life is to wash at a low temperature and avoid over washing. First off,
be sure to wear your jeans for as long as possible before they are first washed to give
them a comfortable shape and a natural fade. Separate your jeans from white or other
brightly coloured clothes because they might bleed colour. Turn them inside out before
washing as well.
Dealing with Stains
The FashionCare Council members all share that it's best to deal with stains
immediately. Soak or try to wash them off right away. For food and wine stains, Laurel
shares that he uses salt and soda water on the stains before washing as these help to
lift the stains.
Here are some other helpful tips to remove common stains: For ink stains, blot the
stained area with alcohol using a clean cloth and rinse thoroughly. For coffee stains,
first try using cold water through the back of the stain for 10-15 minutes. If the stain is
not fully removed, use liquid laundry detergent and a little cold water, or try using dish
washing liquid. Gently rub the liquid detergent or dish washing liquid with your thumb to
loosen the stain for about five minutes.
Proper Storage
The FashionCare Council members also shared that storage can play a role in keeping
clothes looking their best. Model and actress, Bianca King advised people to keep their
closets neat so you have a full account of everything you own and to know which items
should be hung or folded (if it's a knit or weave). And speaking of hanging, Laurel and
Aranz-Alunan both mentioned the importance of using proper hangers – Laurel
mentioned avoiding those without foam defense as they could ruin the shape of clothes.
Another advantage of keeping a closet organized is it could help you plan your wardrobe
– you can rotate your pieces, as shared by Laurel, to help prolong their life.
Claudia Bezza-Yeung's Santorini Cruise Collection Seaside Debut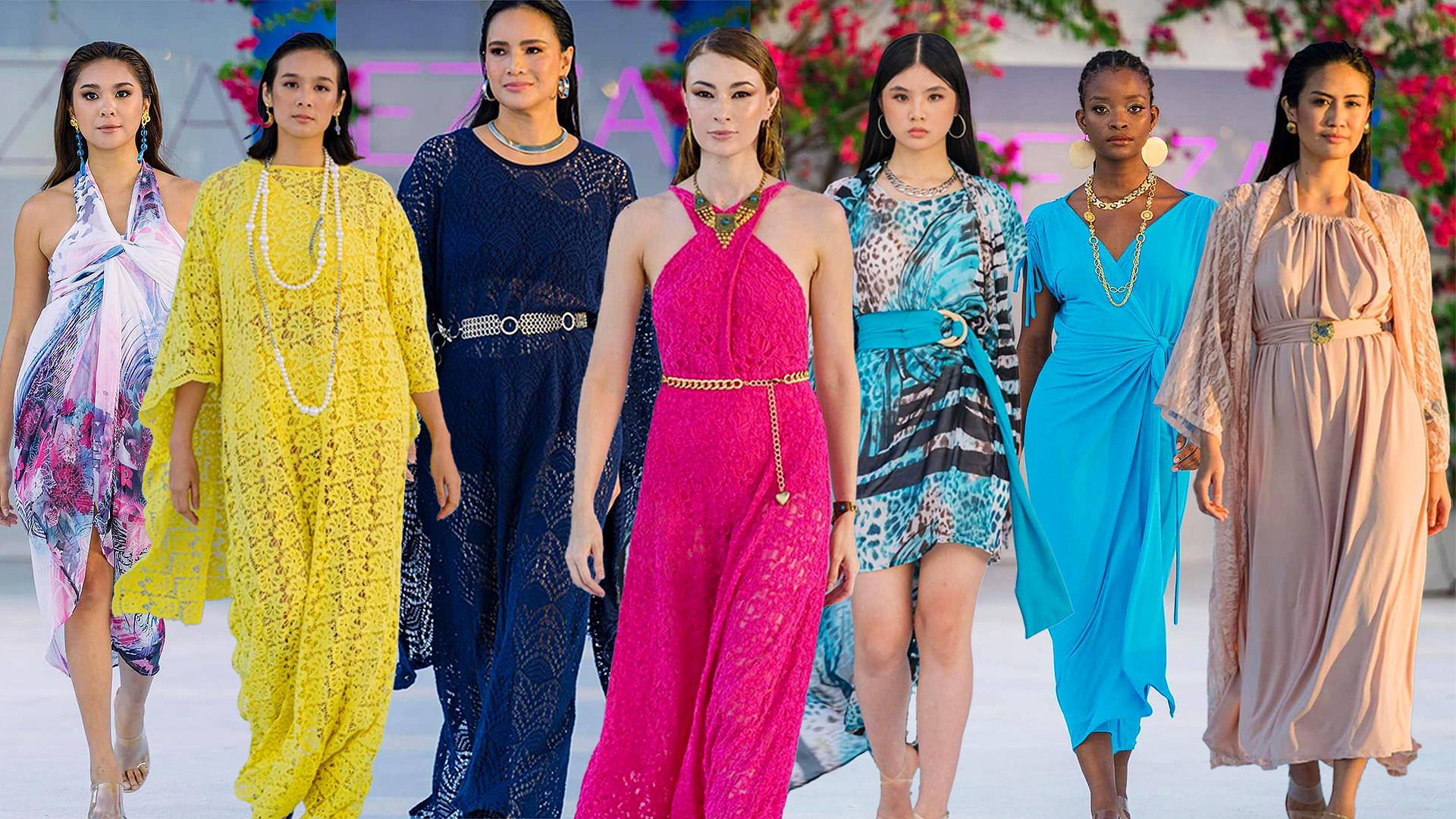 By Kingsley Medalla
The Santorini Cruise Collection launch, Claudia Bezza-Yeung's fifth, held last May in Kandaya Resort in Daanbantayan, was inspired by the Greek island of Santorini. Claudia's designs exude sophistication, and a touch of Mediterranean charm. The collection features flowing maxi dresses in vibrant colors that mirror the azure waters of the Aegean Sea, lightweight fabrics that effortlessly sway with the ocean breeze, and intricate design that adds a touch of opulence to each piece.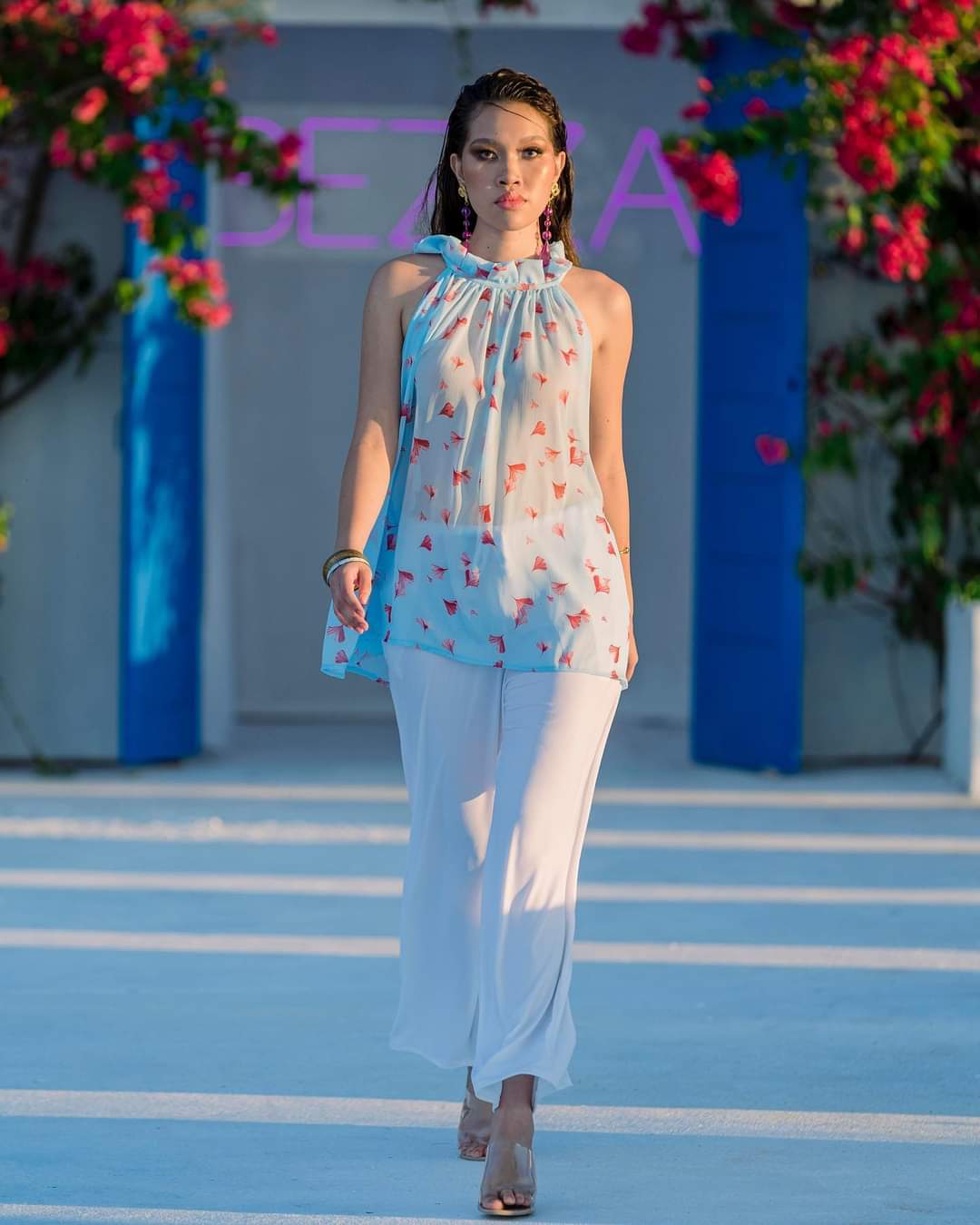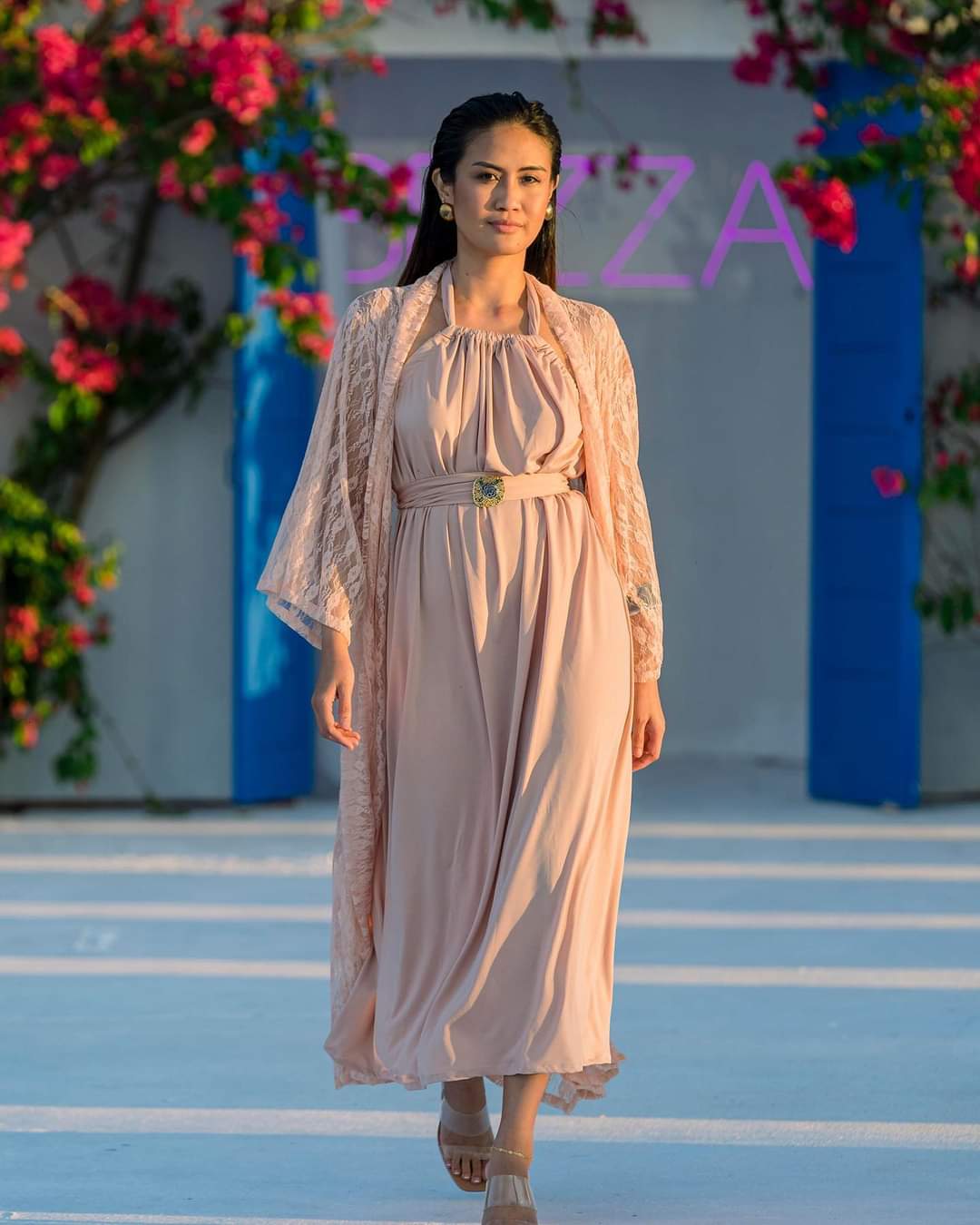 The collection itself is a celebration of summer: mini dresses with headbands and tote bags evoke images of strolls along whitewashed streets. Each piece is carefully crafted to capture the essence of Santorini's charm.
The color palette of soft pastels like pale blues and pinks, are juxtaposed with bold pops of color, like romantic pinks and vibrant yellows. This combination creates a visually striking contrast that adds depth and interest to each look.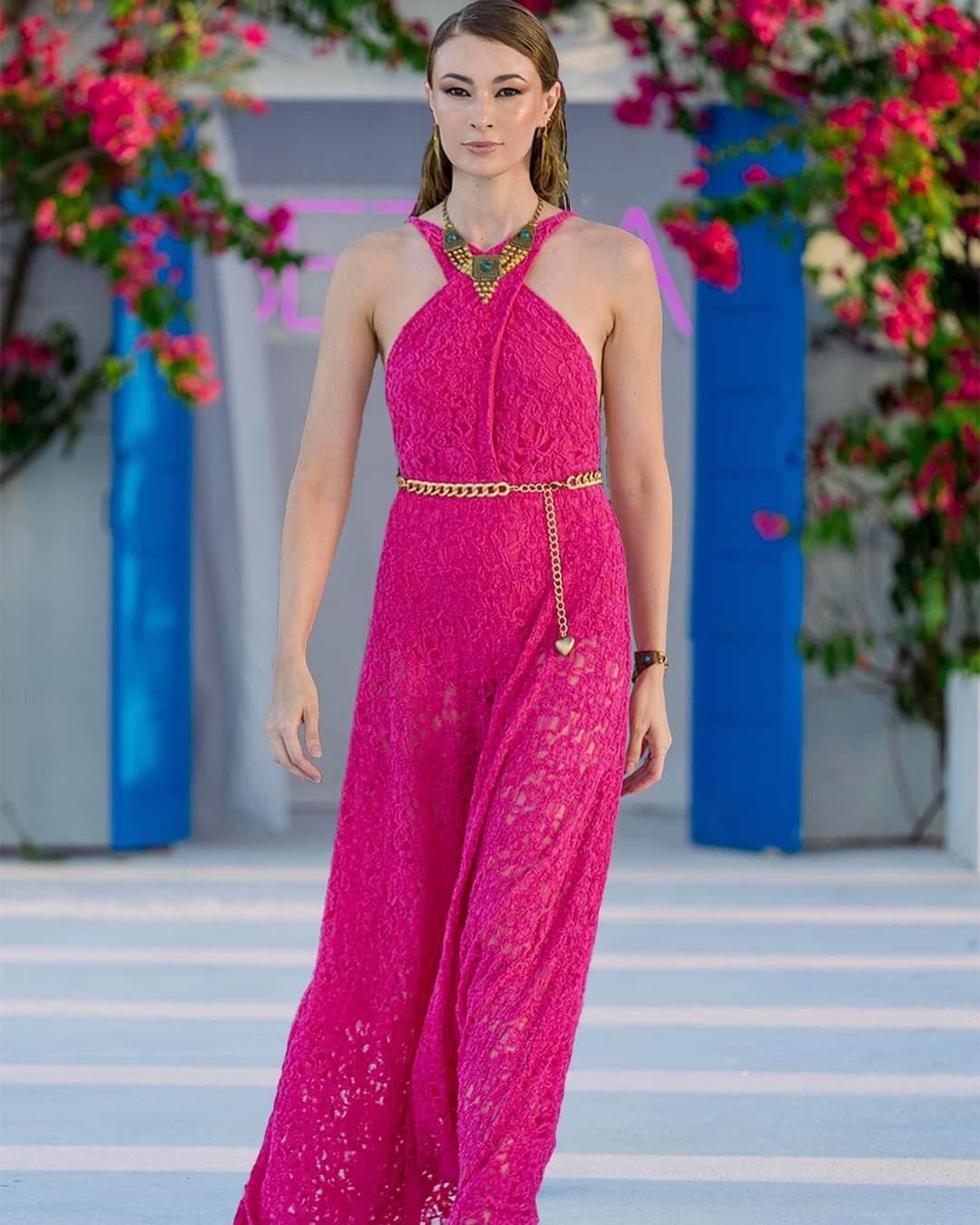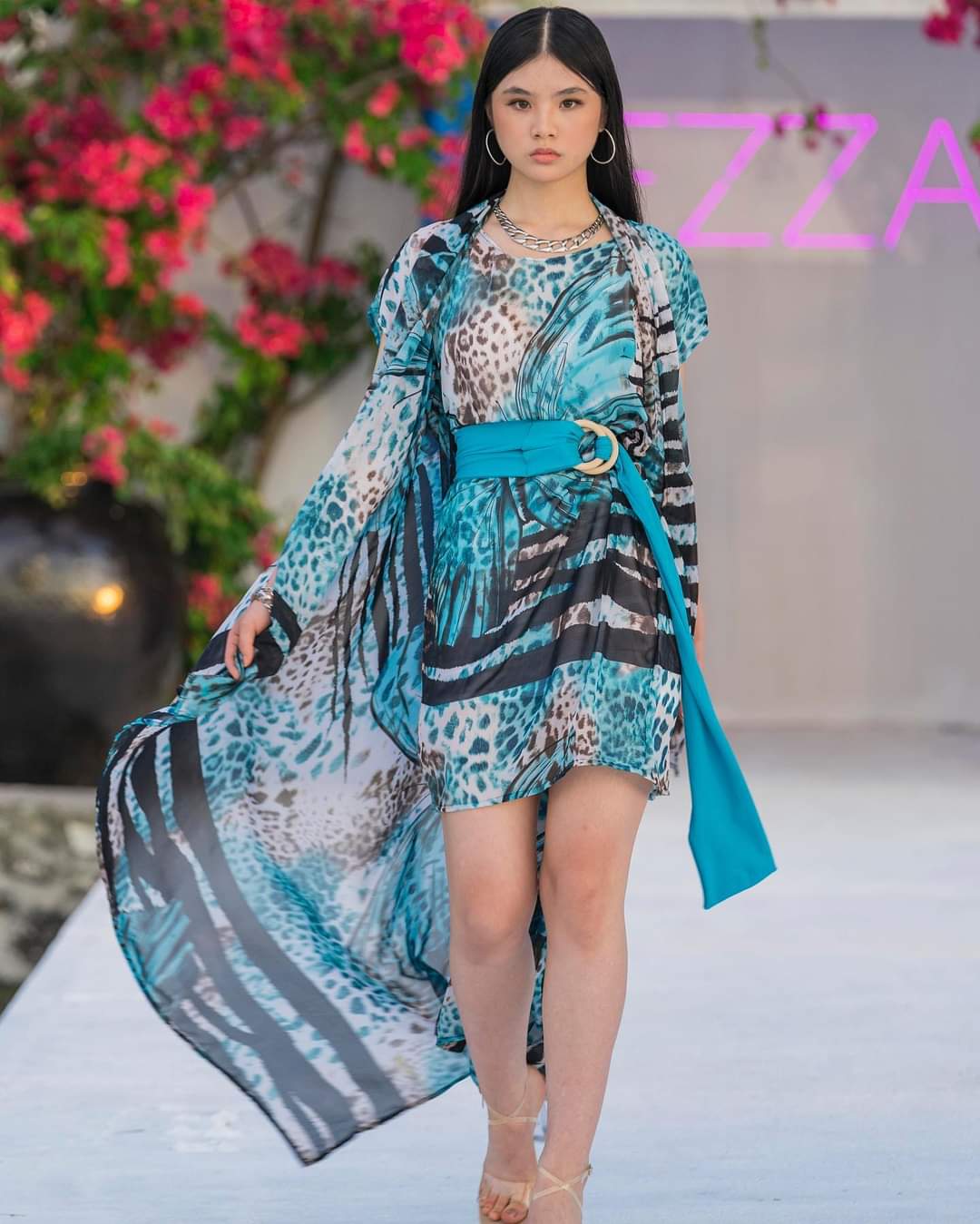 Kandaya Resort, with its breathtaking sunsets and white sand beaches, provides the perfect backdrop for the 55-pieces of beach wear.
"The collection, as with all our pieces, is made from discarded fabric that we source from China and Dubai," shares designer Claudia Bezza Yeung. "The fabrics for this collection were acquired at different times and were kept in storage since the pandemic, and it was only recently that they all came together with this vision: Santorini! "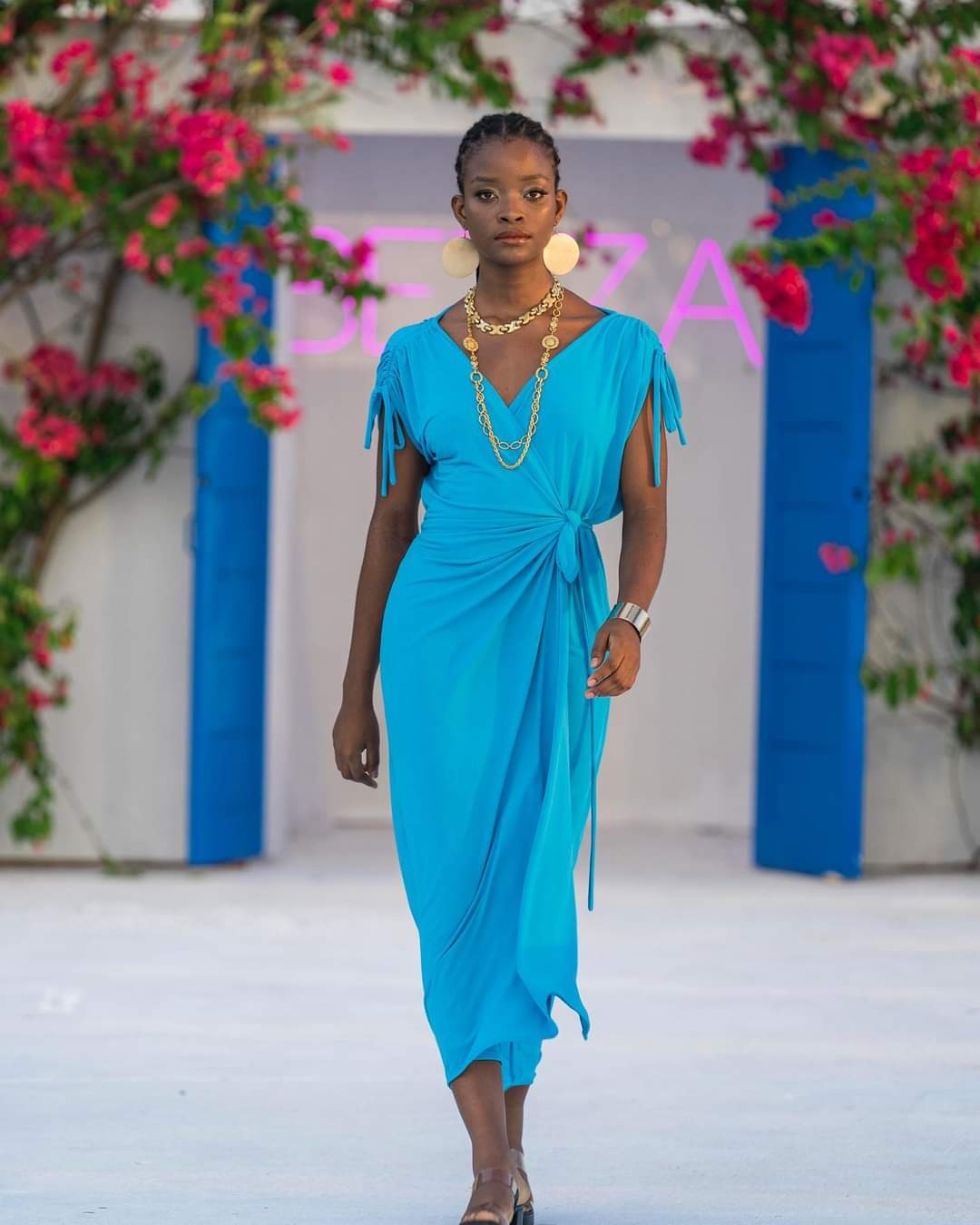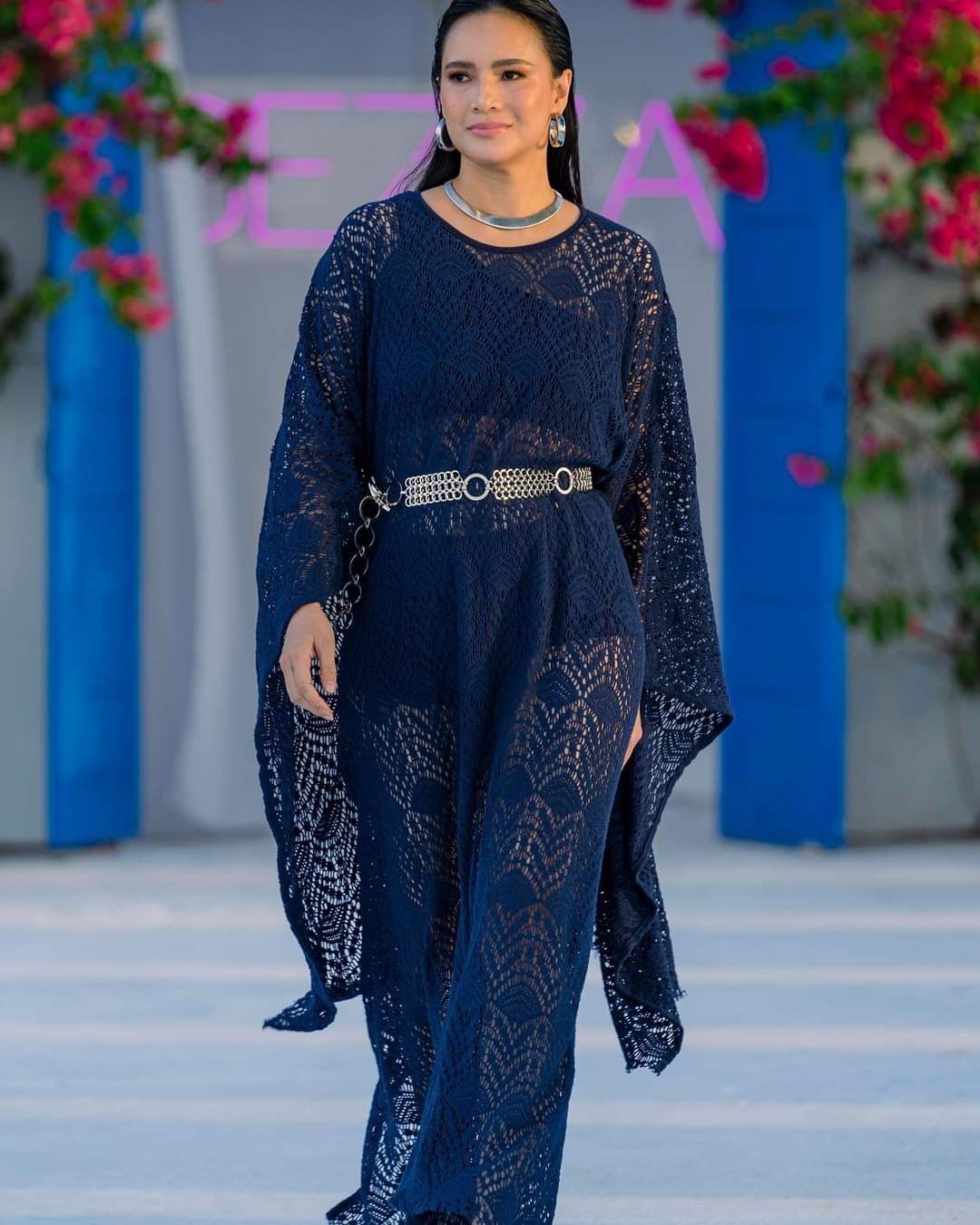 Beyond its aesthetic appeal, this fashion show also serves as an opportunity to showcase Bezza's talent on an international stage. By collaborating with local artisans and incorporating traditional techniques into her designs, this former model-turned-designer pays homage to Santorini's rich cultural heritage.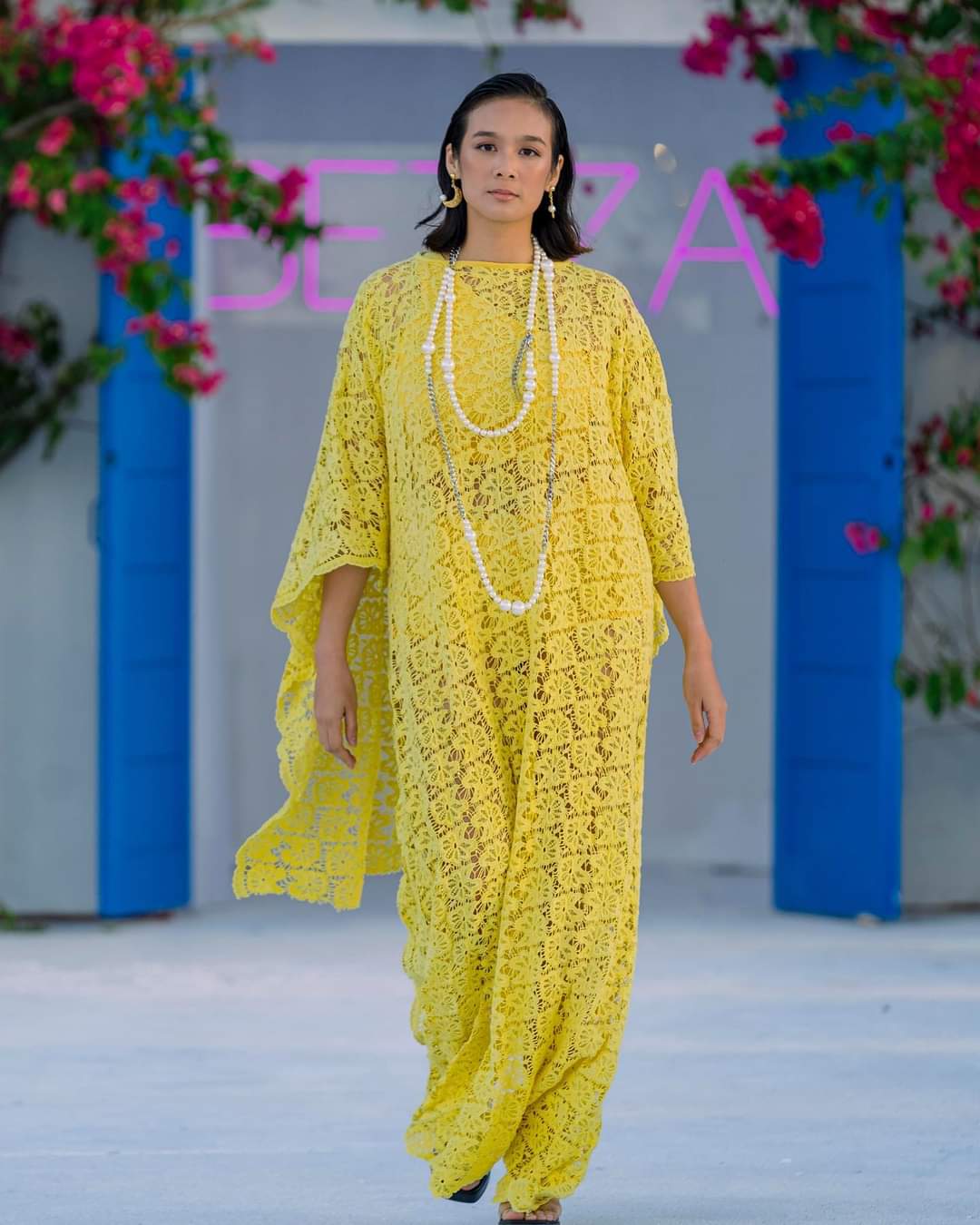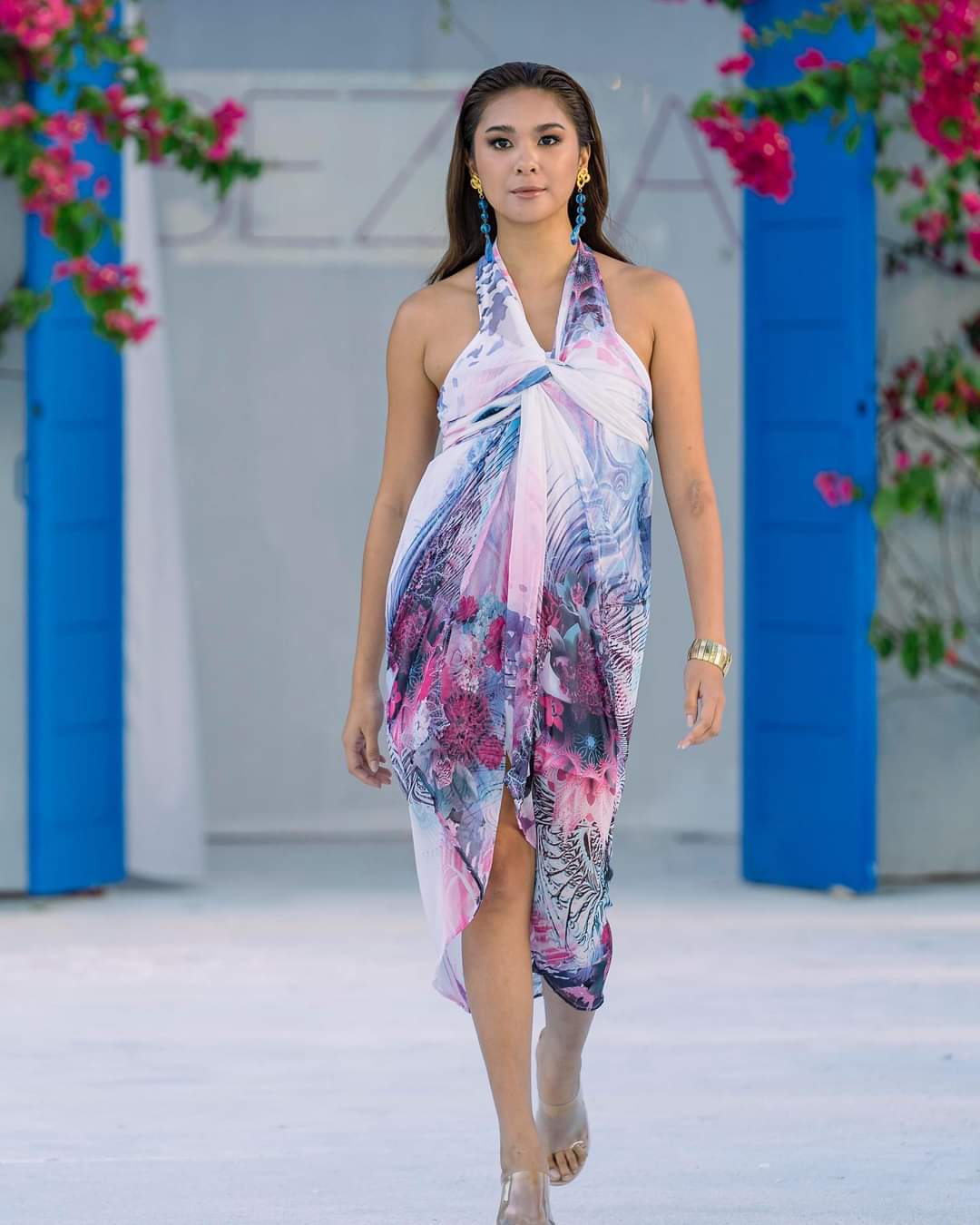 Claudia learned sewing skills from her mother, starting early by dressing up her dolls with fabric scraps. "When I was working and traveling all over the world, I had to decide to carry fewer clothes in my luggage, so I would recycle clothes and customize the ones I already had so they would look different every time." Soon, she began selling her creations to fellow models.
"I do not sketch. I find it better to manipulate fabrics directly on the body," Claudia shares. "I sew and drape directly on my body most of the time, and that's when I get ideas on transforming the dress.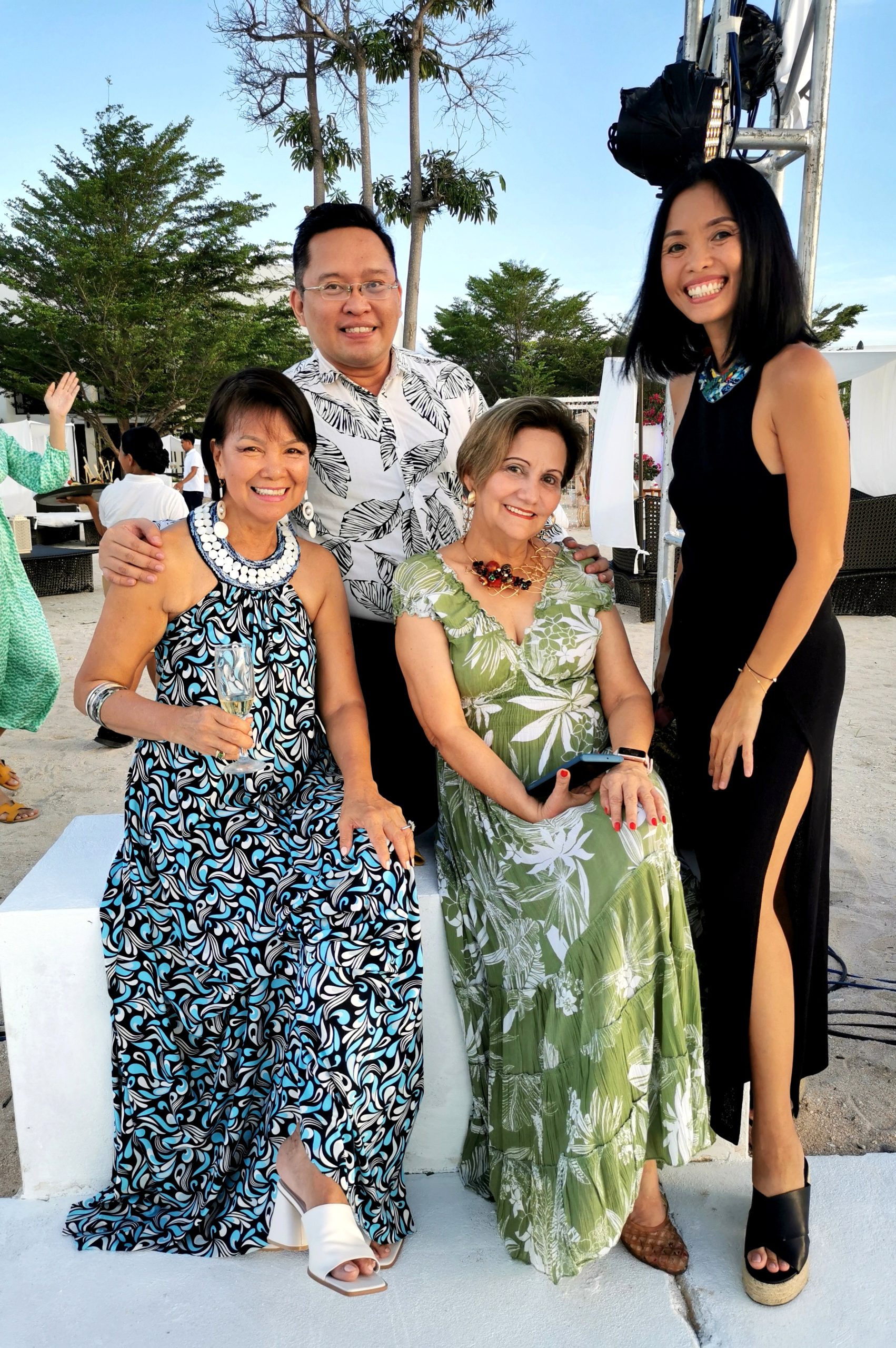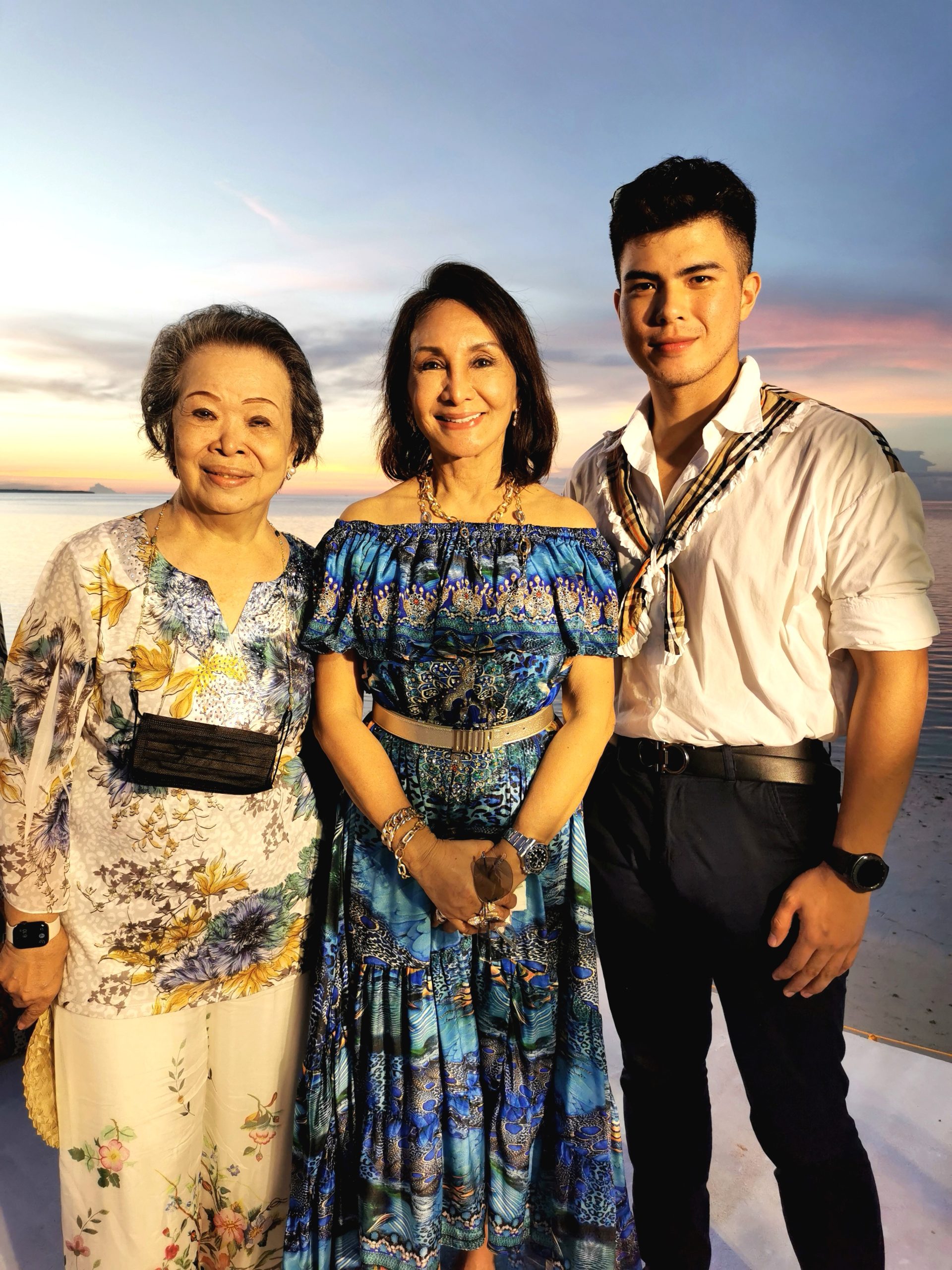 The Santorini Cruise Collection Launch, a Fashion Show on the Beach is not just another runway event but an immersive experience that celebrates both style and culture. Its idyllic setting and stunning designs leave an indelible mark on all fortunate enough to witness it firsthand.
The First Philippine Terno Gala at the Waterfront
On March 10, 2023, important guests and personalities entered the halls of Waterfront Cebu City Hotel & Casino to attend the first Philippine Terno Gala in Cebu brought to you by Cary Santiago.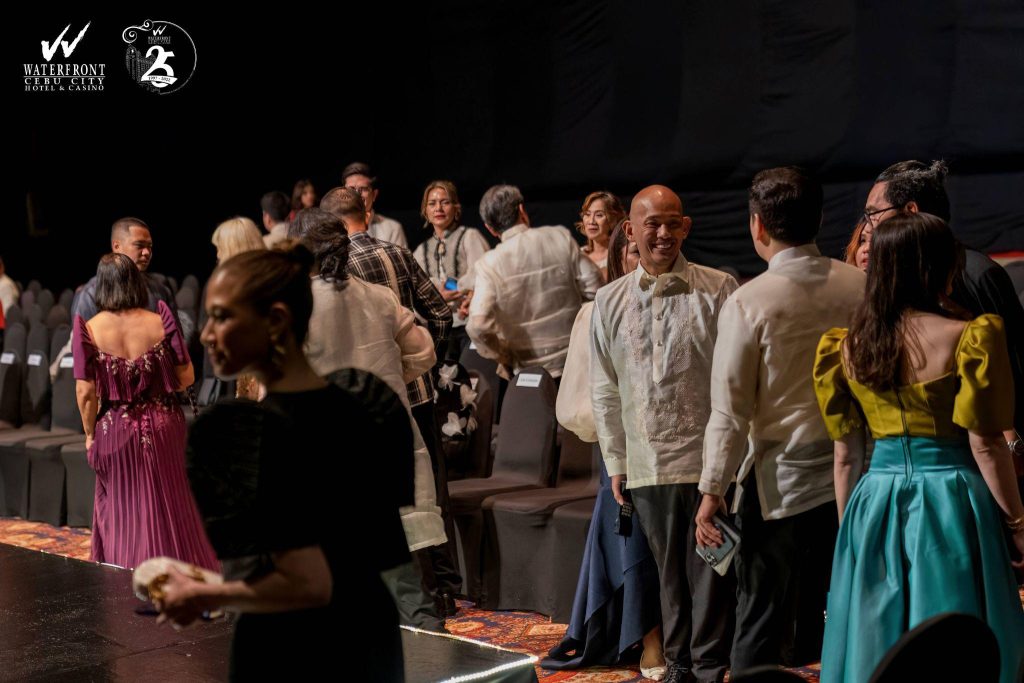 The Philippine Terno Gala's fashion show showcased couture pieces by world class Filipino designers: Rajo Laurel, Mark Bumgarner, Philip Rodriguez, and Cary Santiago.
The event started with Philip Rodriguez' daring designs that left the crowd with the need to see more.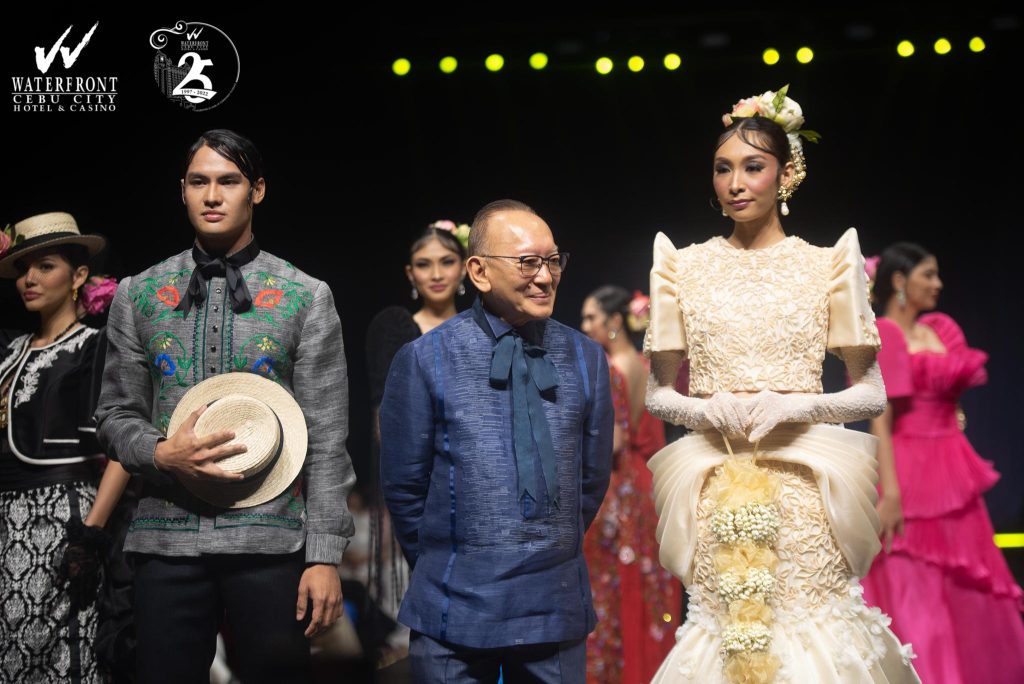 Followed by Rajo Laurel's contemporary pieces, keeping the ongoing gasps and cheers by the crowd alive to fill the ballroom's ambiance.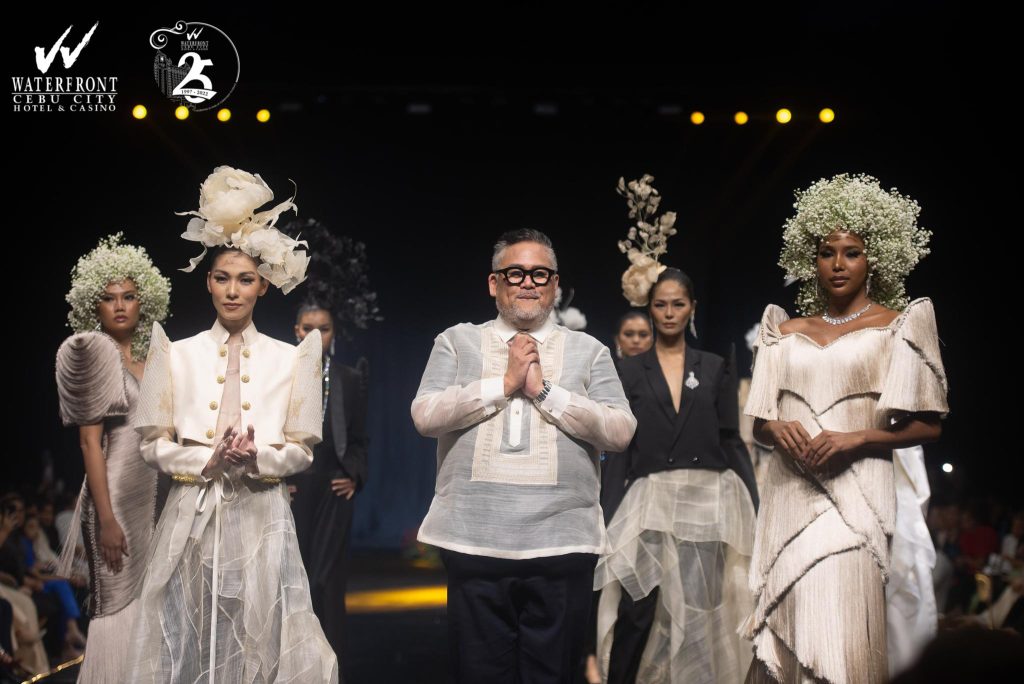 Next to grace the crowd is Mark Bumgarner's elegant designs had everyone raising their cameras to capture the admirable pieces.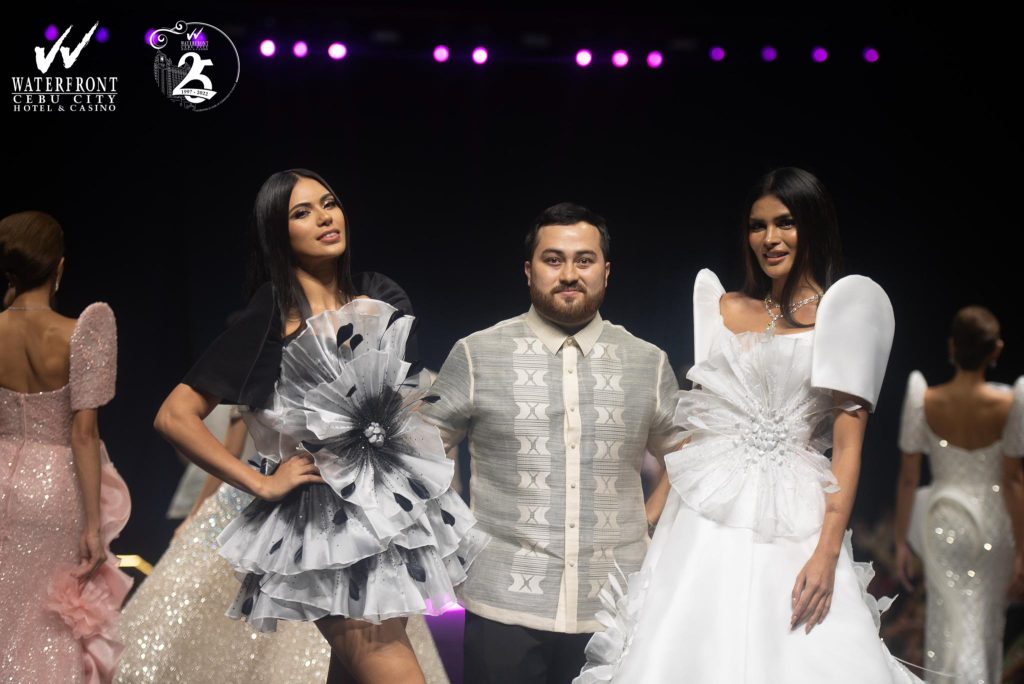 To end the fashion show, Cary Santiago left a statement as the runway welcomed stunning designs leaving the crowd in awe.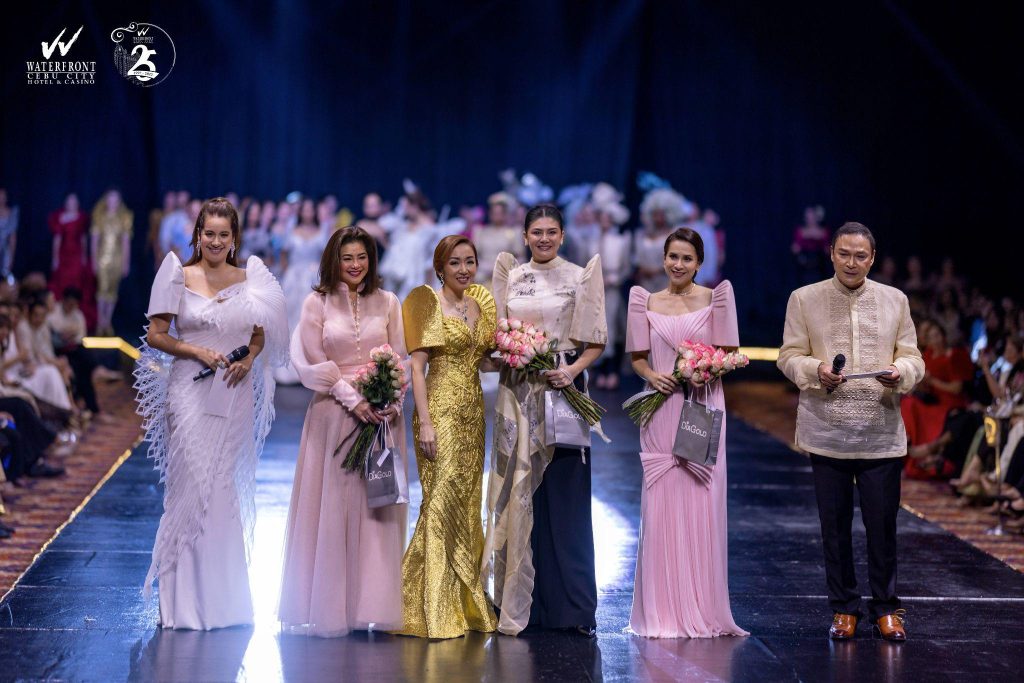 As a surprise to the guests, special rewards were given to the crowd stoppers of the night with special thanks to Dia Gold and Jun Villanel.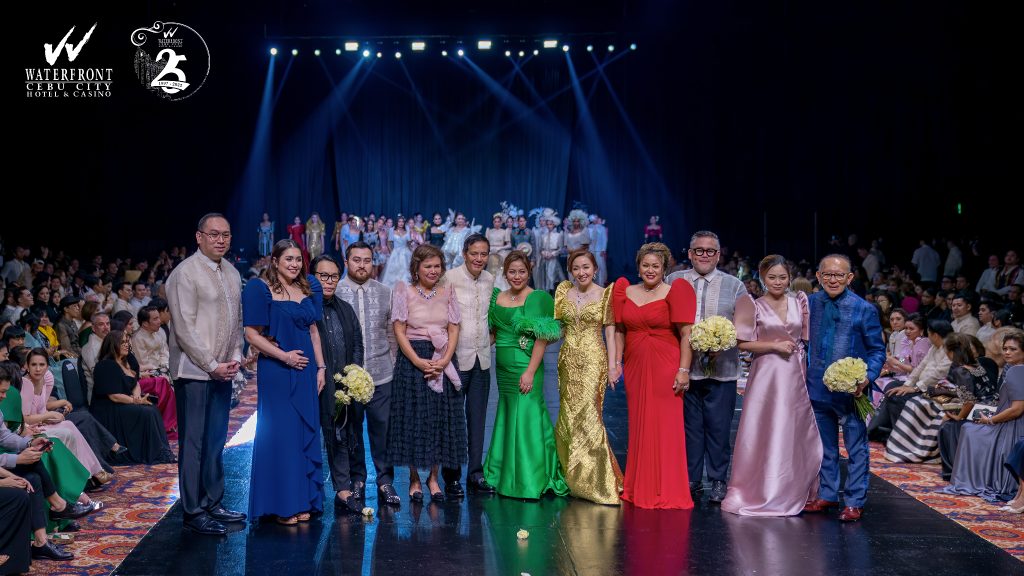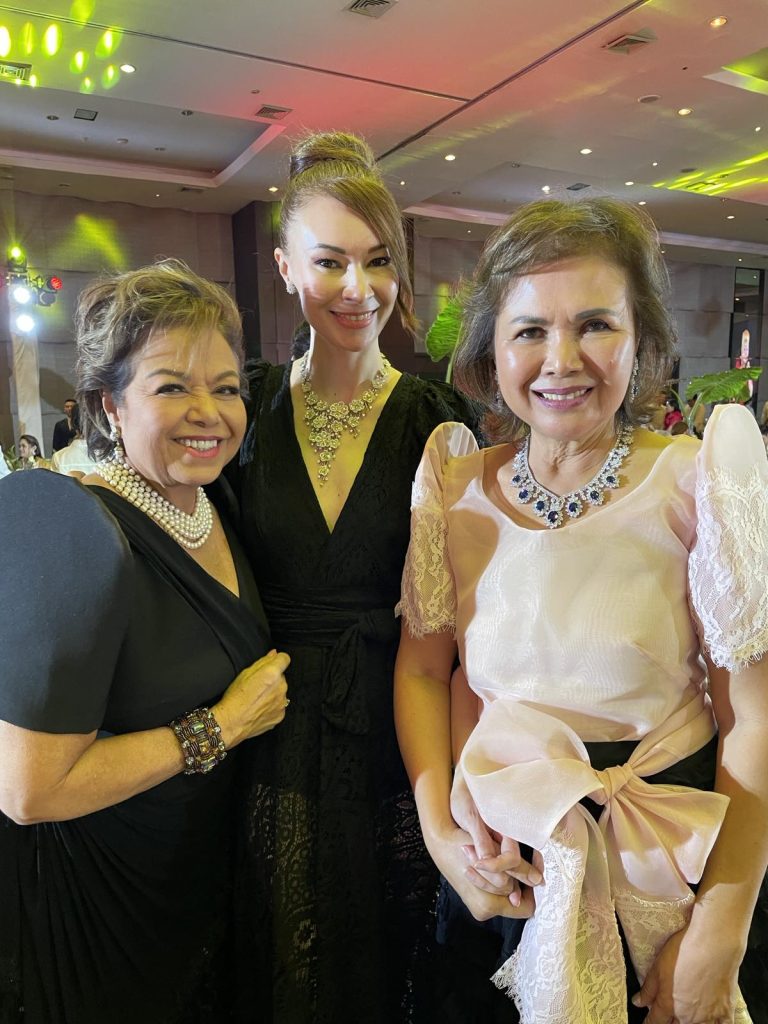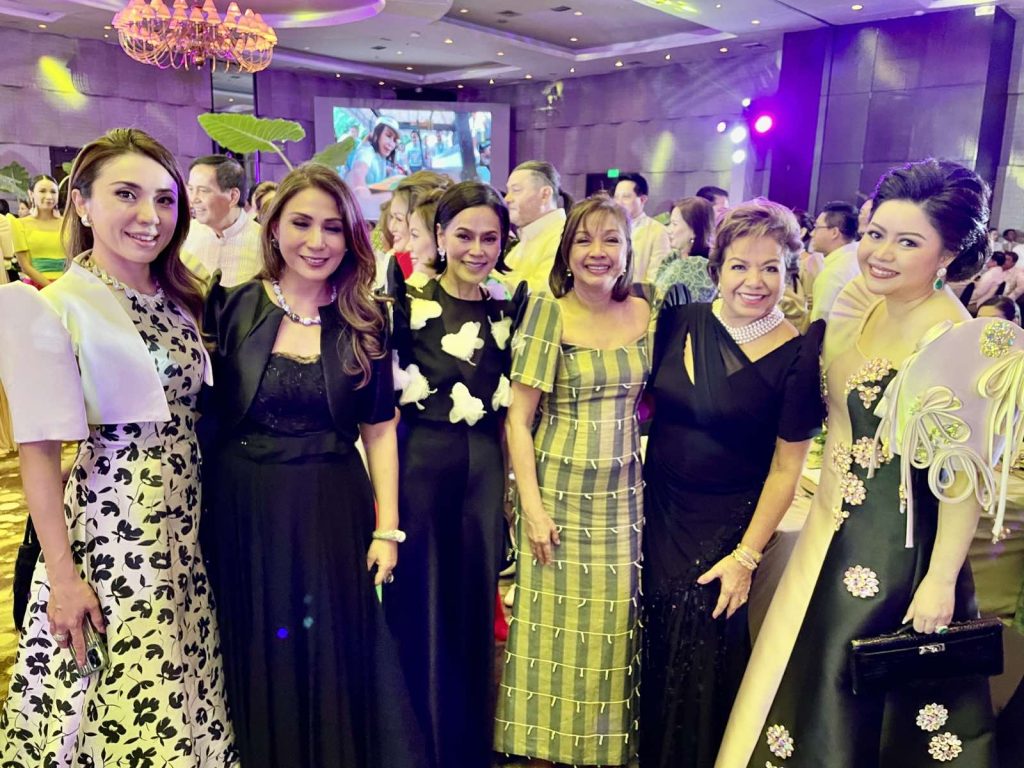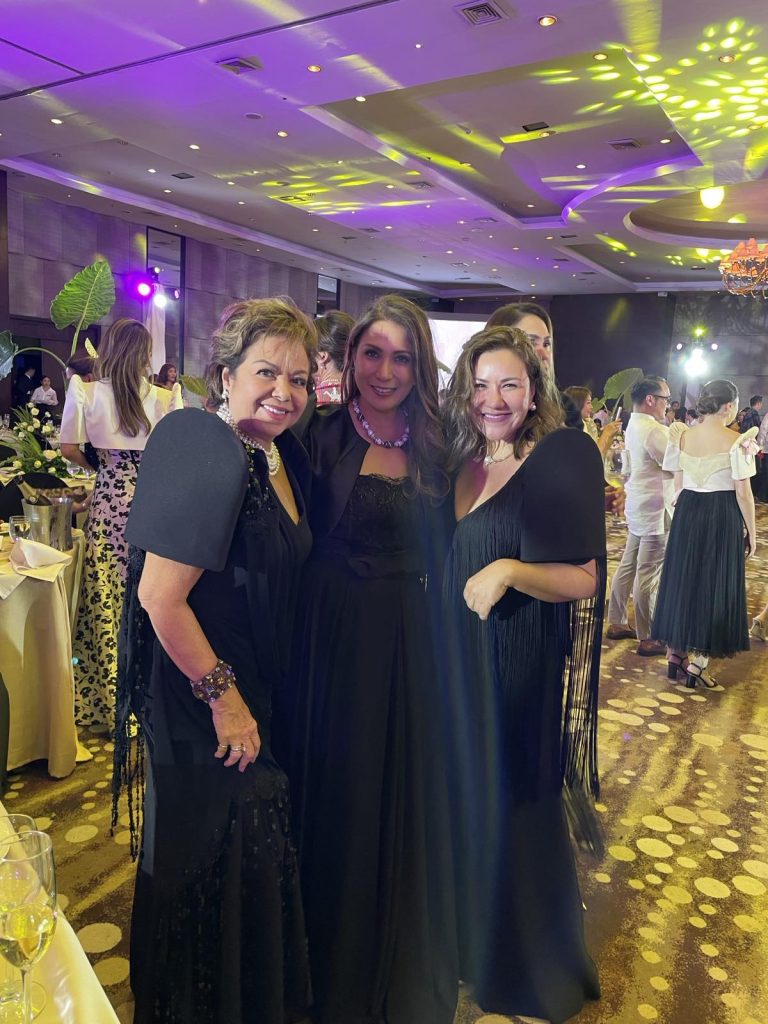 Waterfront Cebu City Hotel & Casino proved once more that they are the premier venue choice for grand events. Waterfront Cebu City Hotel & Casino will see you all in their upcoming events as a part of their year-long celebration of its 25th anniversary.
CEBU KALEIDO: A Night of Fashion and Celebration at Crimson Mactan Resort and Spa
Miranda Konstatinidou's beautiful beach wear and jewellery worn by her guests at an intimate beach party at Crimson Resort in Mactan. Konplott is Miranda's luxury fashion accessory brand sold in Europe, worn by fashion icons and celebrities (no, it's not sold locally) while her exclusive beach wear in silk are fabric designed by her, are also sold in high end resorts around the world. Meanwhile, Crimson Resort in Mactan will officially close temporarily for a makeover as most of their beachfront villas were damaged heavily by last December.s super typhoon Odette. Here's to a great reopening of Crimson in a few months. (photography by Steffen Billhardt)